The Second Edition of Spring Sprang Sprung opened yesterday on the 20th of October. We spoke to the co-founder of the fair, Sugiharto Kusumadi, on what to expect, and some hypothetical plans for a Singapore Watch Week in the future.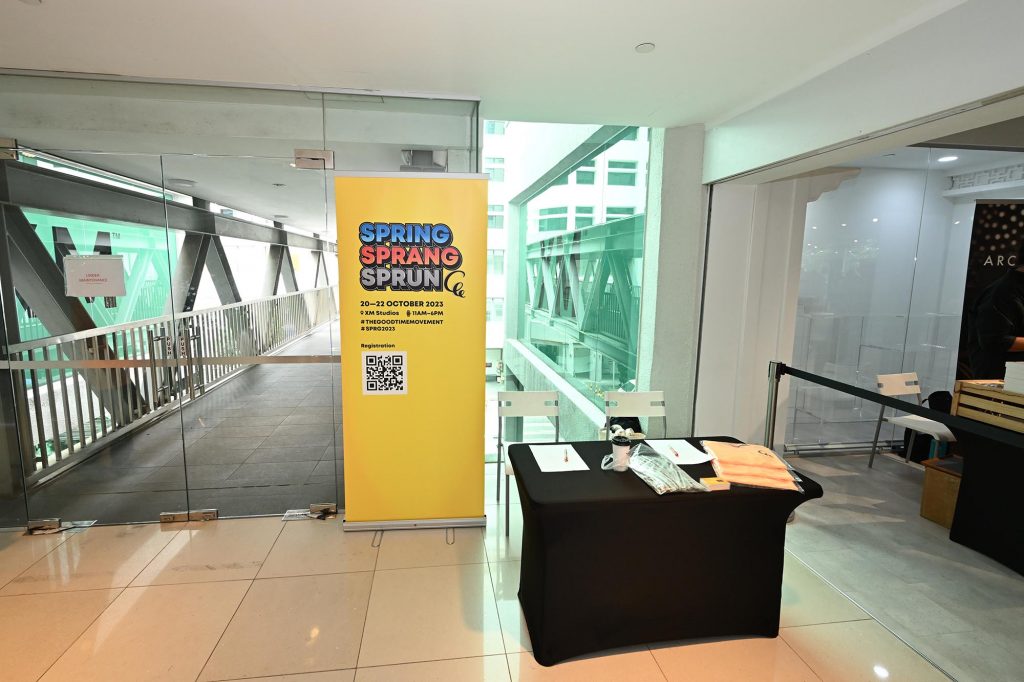 Today is the first day of the second edition of "Spring Sprang Sprung", a watch fair for independent micro brands. Obviously the first one you had last year was successful enough that you considered doing it again. Tell me about what happened between the end of the last fair and now.
Basically the decision to do the second one was easy based on the results of the first one. For the first edition, a lot of brands were happy in terms of the crowd turnout and of course the number of sales that they did as well. They also like the fact that it has a casual feel, unlike most watch fairs that have a more formal setup.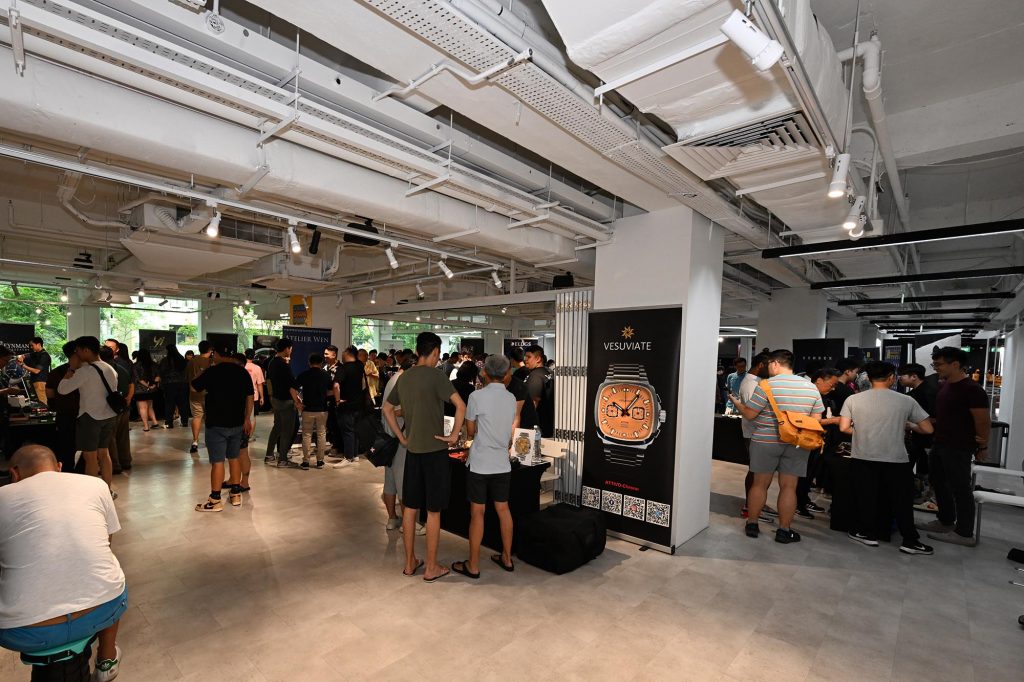 We made that decision within a month of the last fair to do the second one. But of course, in terms of the venue, structure and format, it's something that took us a while as well to decide what to do.
This May and June, we started to become active in recruiting brands, reaching out to the previous exhibitors and asking them whether they were interested to come back, and of course approaching new brands as well.
I noticed that you have a mainsteam Swiss brand like Oris participating, which is a big difference. What else have you improved?
So we learned from the Wind Up watch fair in New York and San Francisco that there were a number of bigger brands like Oris who would be interested to participate, and so we reached out to them to ask if they are keen to be part of it.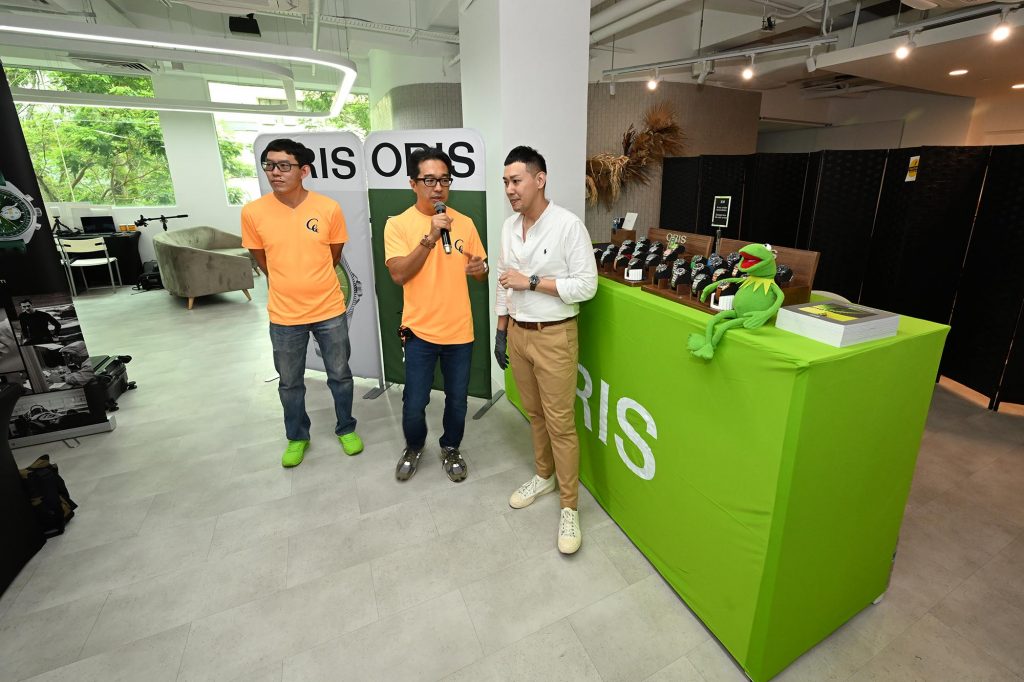 I happen to be one of their retailers in Singapore so we already have a good relationship. Within a few days we received positive confirmation, which is understandable because the nature of the fair is aligned with their brand approach. They want to engage the local watch community, and so we are happy to have them here.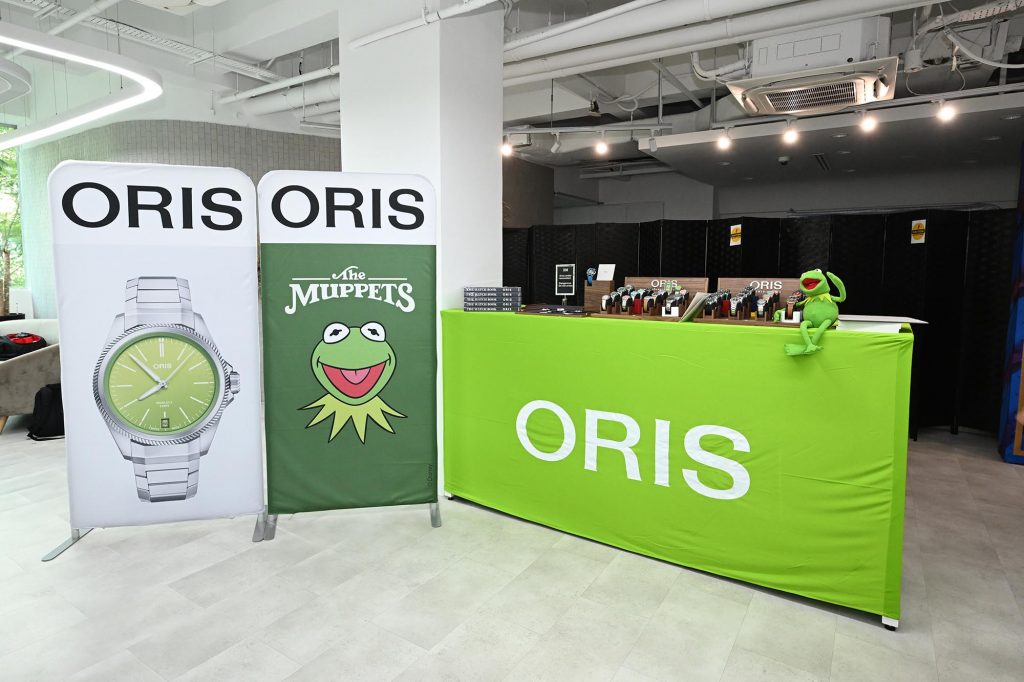 In terms of format, this year we have additional panel discussions. Last year we had two, and this year we will have three. We have incorporated workshops as well which we did not have last year.
What kind of workshops?
We have enamelling, basic watchmaking as well as leather crafting workshops, and they are all done on site over the course of the fair.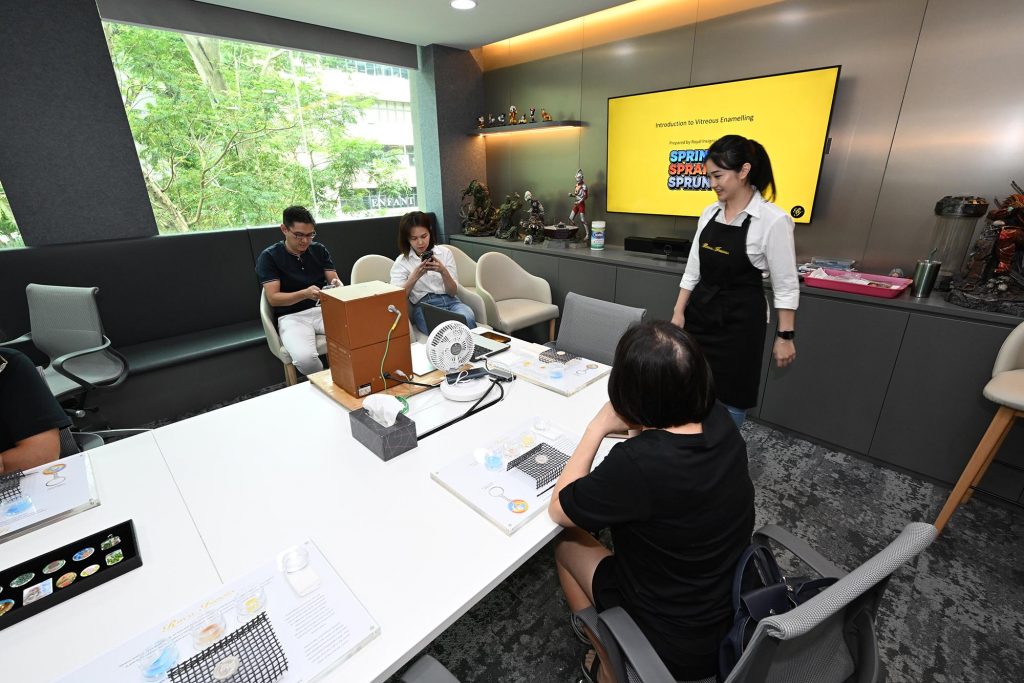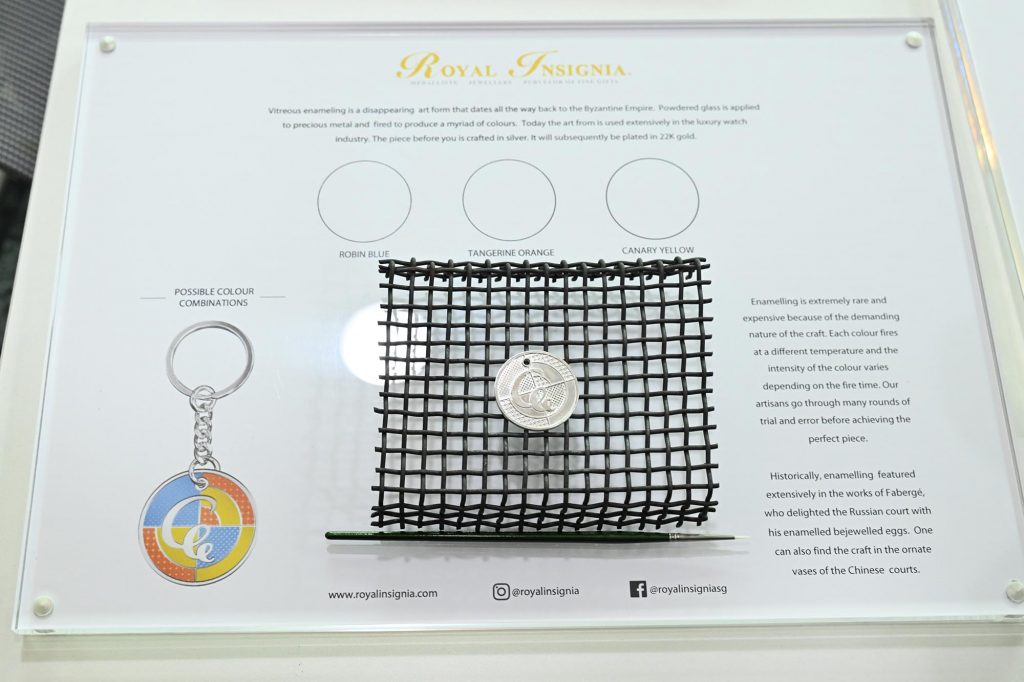 So give me some numbers. Last year how many brands did you have and this year how many?
Last year we had 24 exhibiting brands who have all returned except one, and some new ones as well, making a total of 32 watch brands. We also have three leather straps brands, and one safe storage provider. So in total we have 36 exhibitors this year.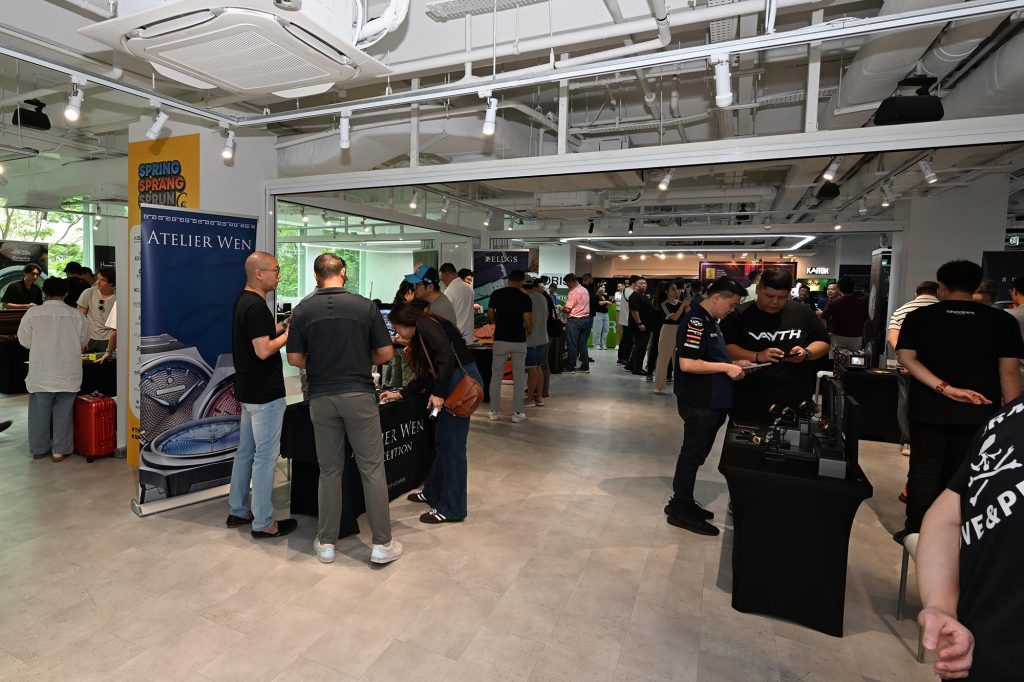 How was the attendance last year?
Last year we had 700 registrations before the show. So we're talking about the early birds. And then over the three days of the fair, we counted about 1,002 attendees in total. This year, the number of early bird registrations was almost 800, and we are expecting more. to attend.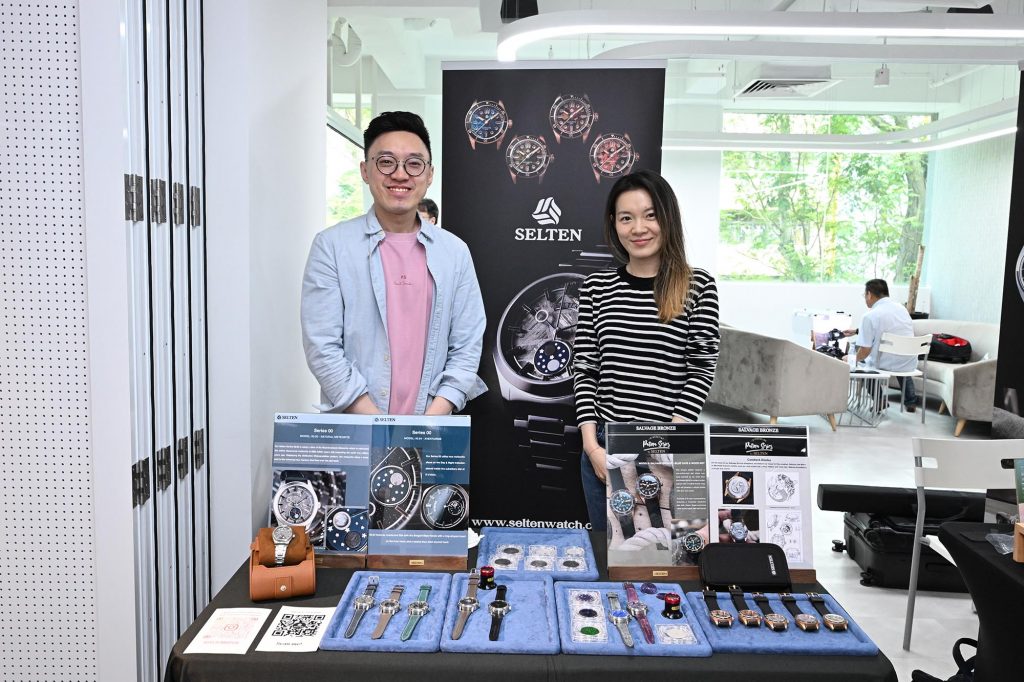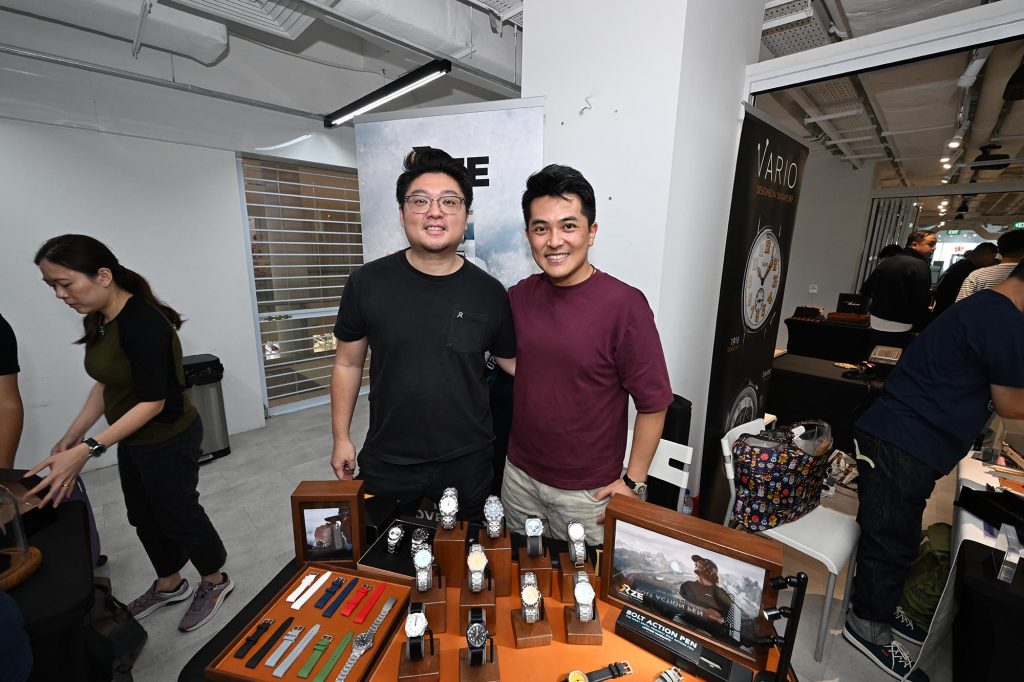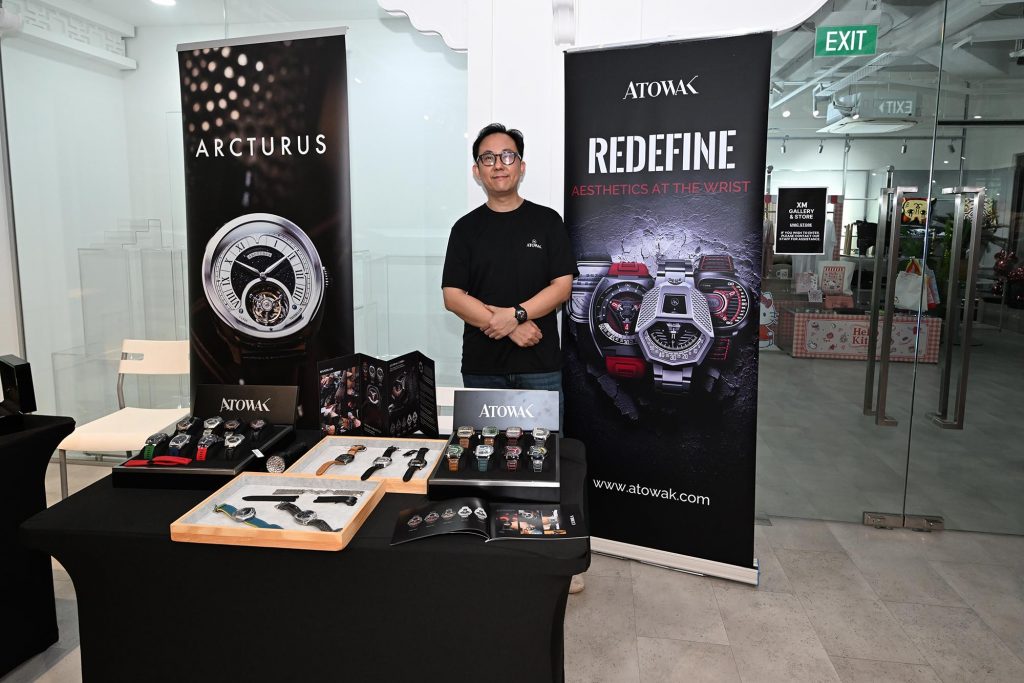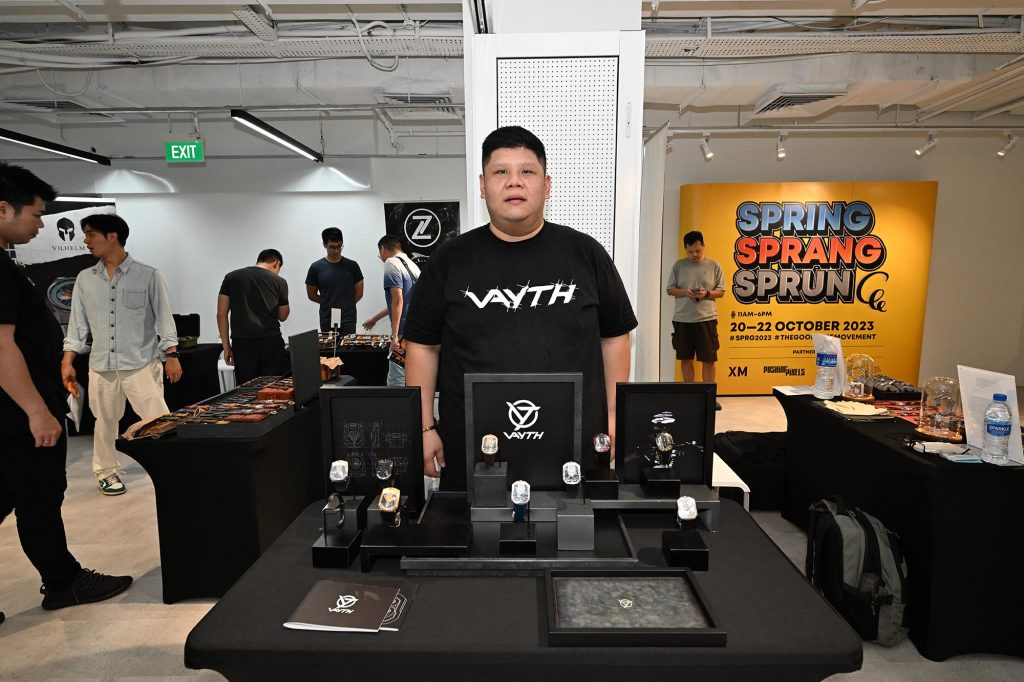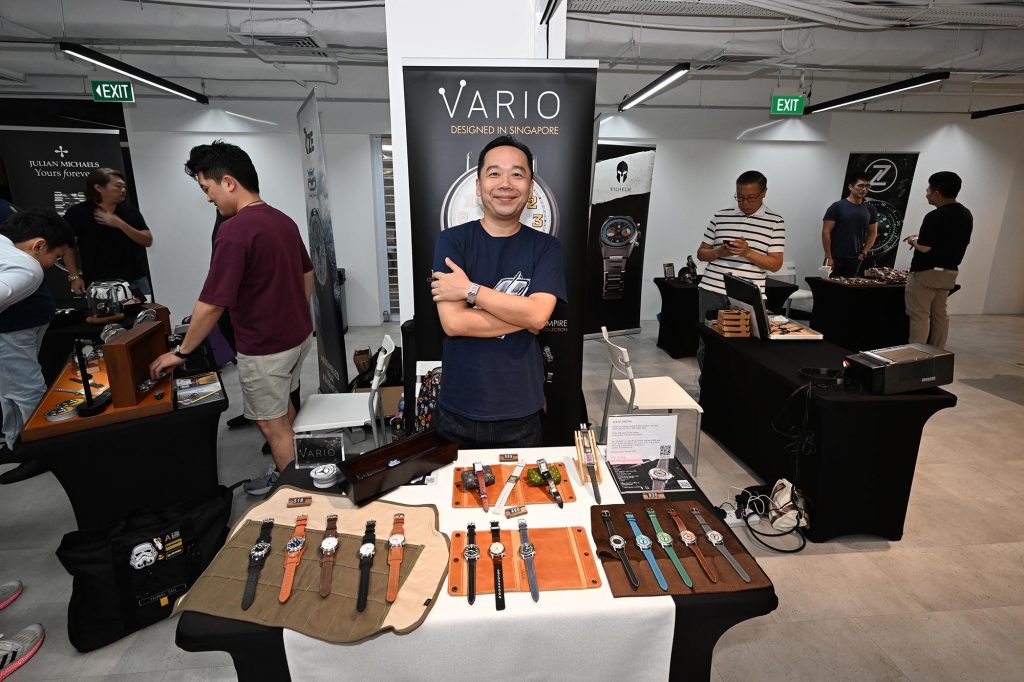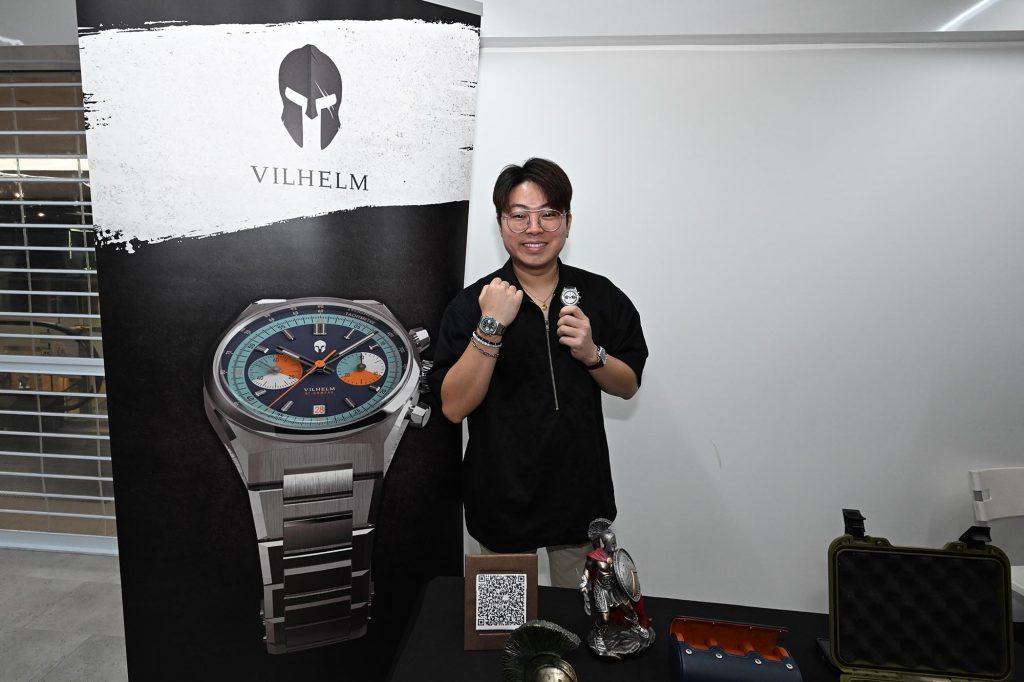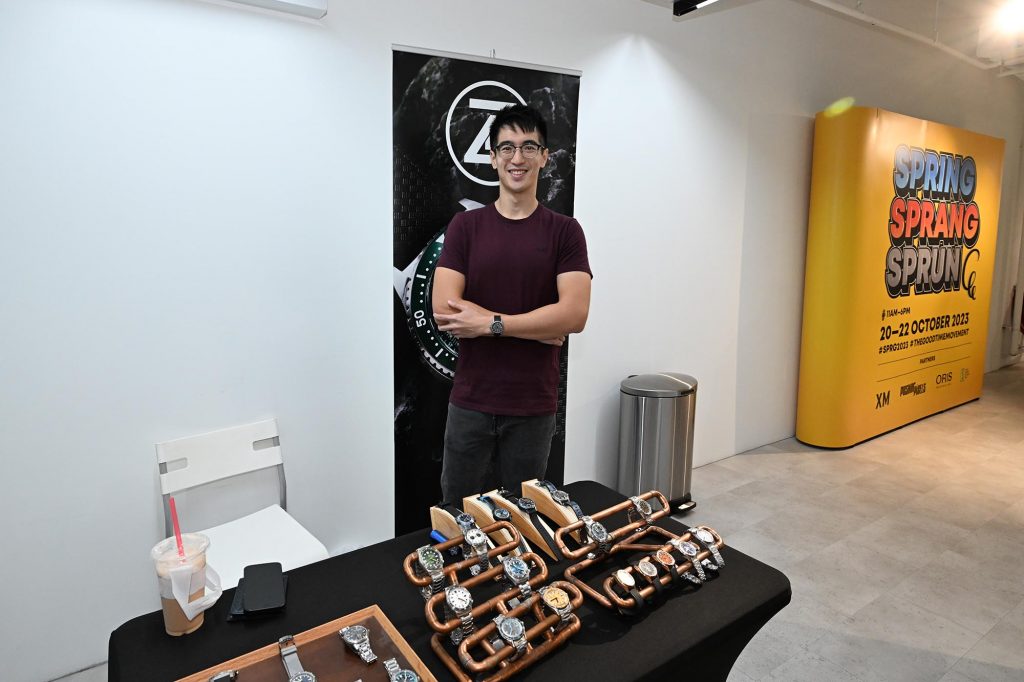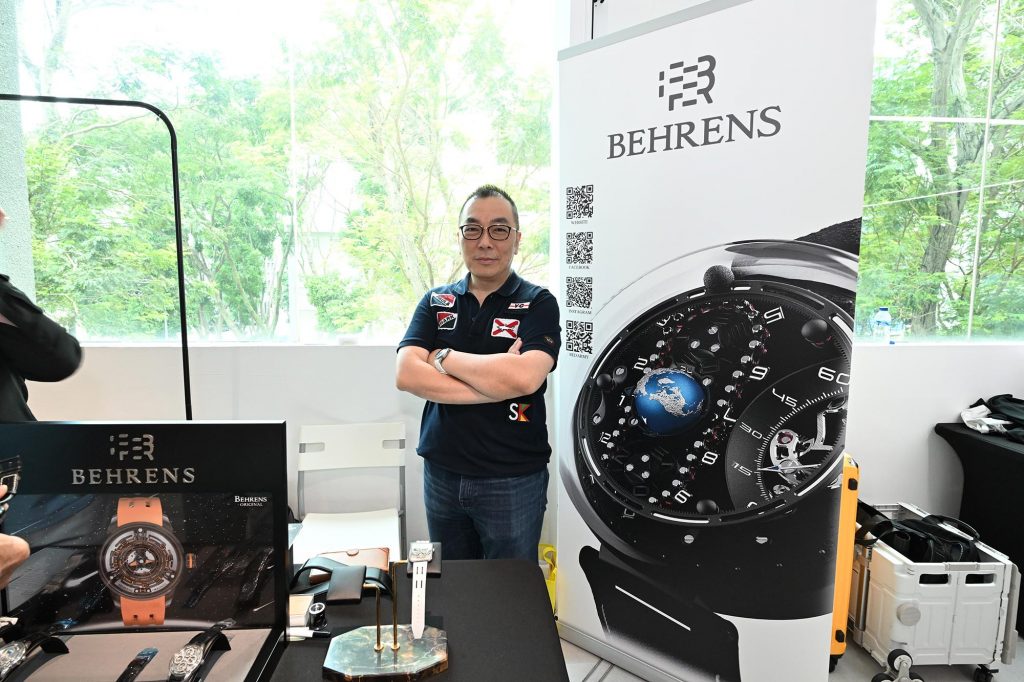 One of the interesting things about this week is that there's also another fair happening at the same time, which is the Singapore Watch Fair at Sentosa, which caters to a different kind of buying demographic. So how do you see Spring Sprang Sprung in terms of a greater ecosystem of watch fairs in Singapore?
I envision that multiple fairs happening in a week is a great example of how the entire ecosystem of activities can come together and be branded as a new kind of Singapore Watch Week.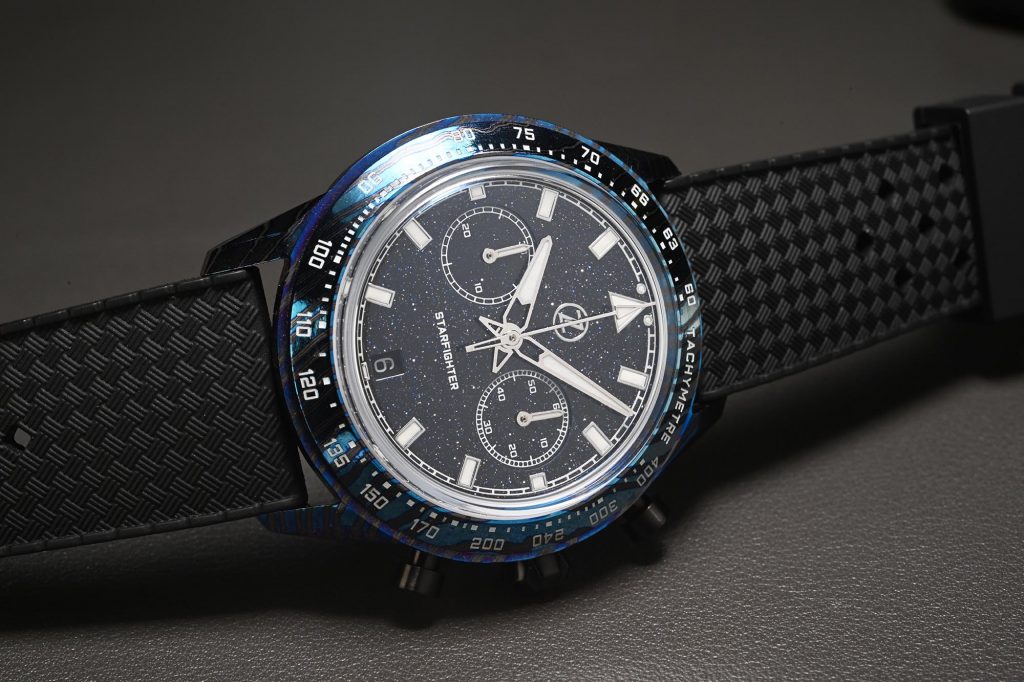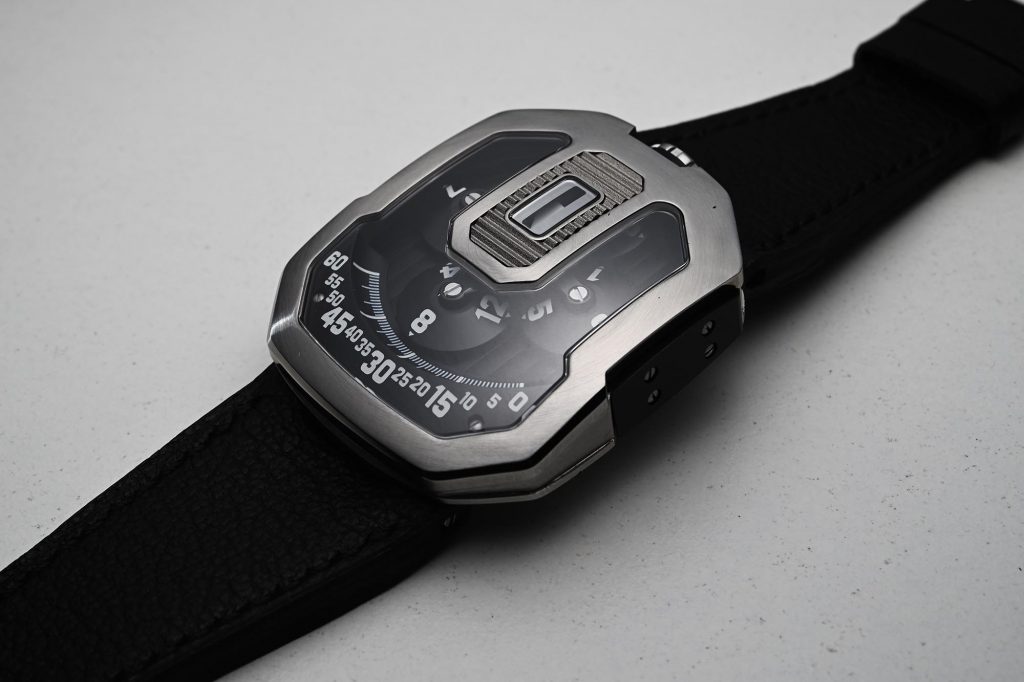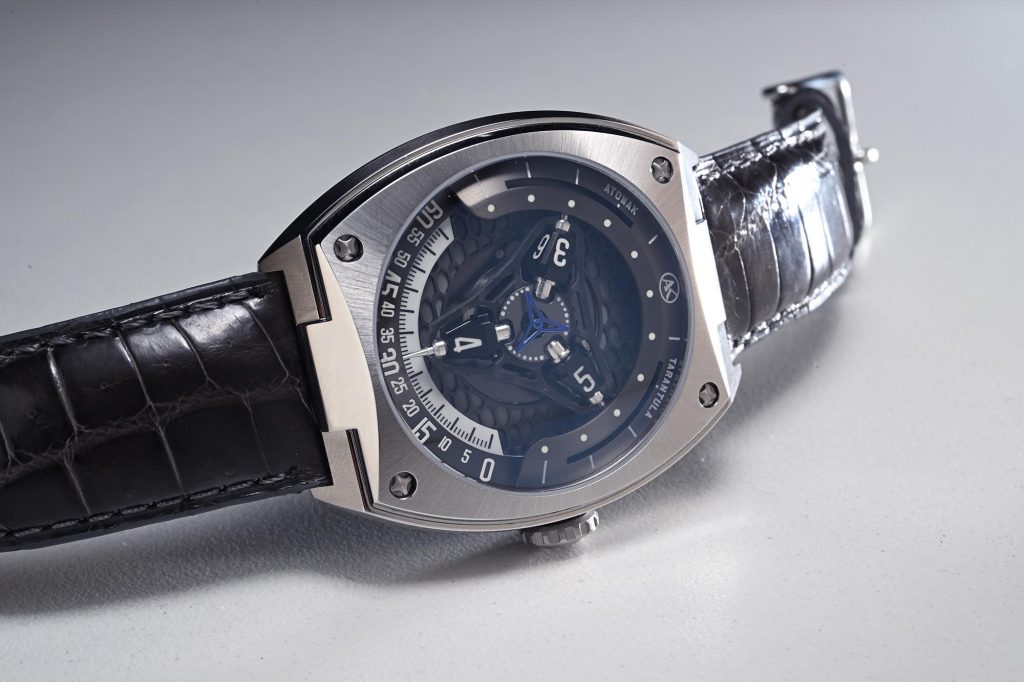 I don't know whether it's a coincidence that there are so many watch related activities happening this week but if a more concerted effort by all the parties involved can come together, that would be great. We could have activities that would cater to all types of watch enthusiasts, from the high end, to the affordable and everything else in between.
Perhaps it might be good to have the Singapore Tourism Board involved in something like this. They do support initiatives such as this, right?
Yes, they do. And they have actually encouraged us to apply for a grant for future editions. Of course, there are quite a list of requirements that would have to be met, and the key one is how the fair or fairs can attract visitors from the region and around the world.
So far, like today, we've been open only two hours, but I have already met quite a few foreign visitors already, from Thailand, Indonesia and China. So that's a good sign.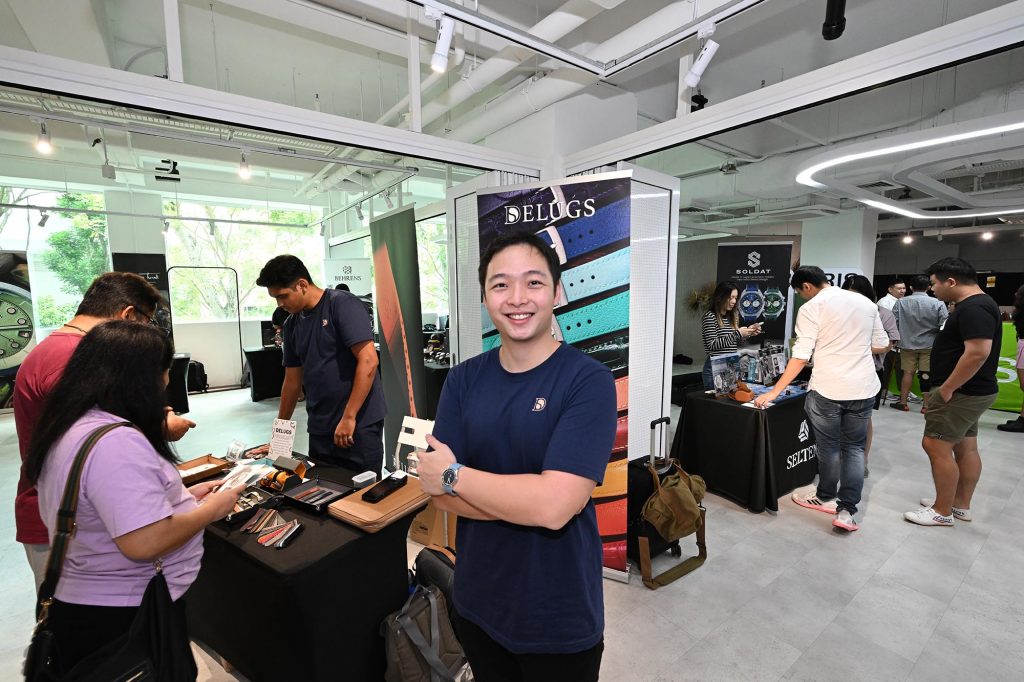 Do you think that Spring Sprang Sprung is something that you can do long term? Is it a viable concept?
Yes, I do believe that as long as the community is interested. We are definitely looking forward to the future, pushing what we do to a bigger scale, with more brands participating, more visitors and also more activities.
Let's look into the future then. What's your vision for Spring Sprang Sprung?
As I said before, I would like to have Spring Sprang Sprung be part of a bigger ecosystem of watch fairs in Singapore. It would be nice if everyone exhibits in one big venue with multiple halls, where everything is centrally located. It would be good to have individual halls segmented by their genre. Perhaps we can be in one hall, then maybe the higher end independent labels in other, another hall for talks and workshops, and maybe a space for vintage watches and vintage watch dealers.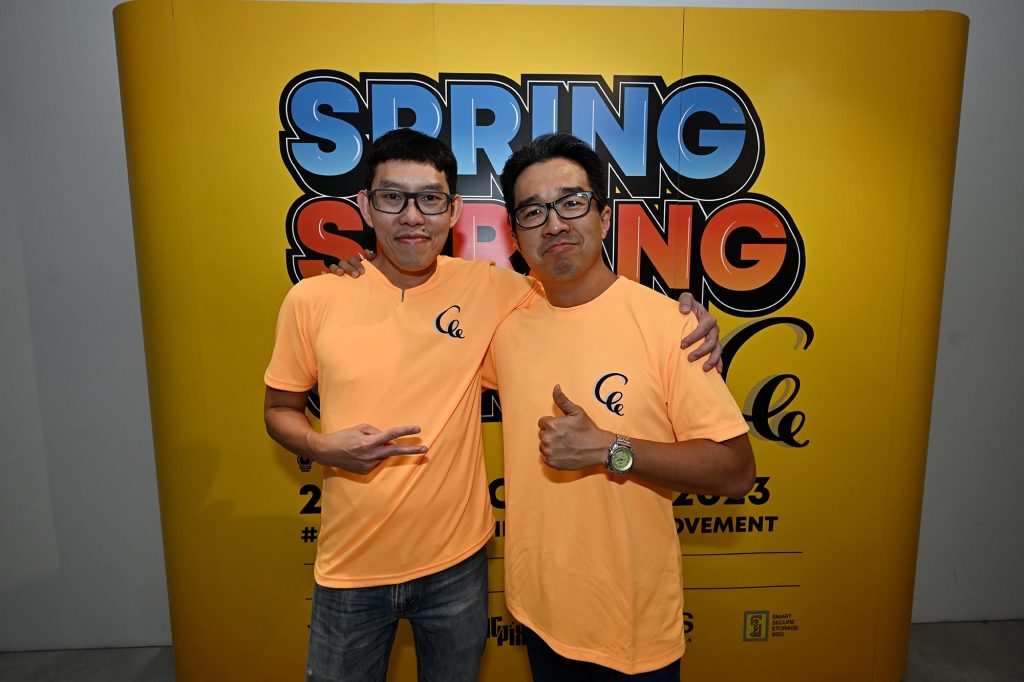 So something like a Baselworld for Singapore?
Yes, something like that, but a little bit more. Baselworld was a fair that was more dedicated to the watch trade than for the final consumer. I think what a Singapore version should aim to be is more consumer centric.
I think it's important as well to have a regional focus as well, with the fair acting as a hub for watch retailers, media and consumers from around Asia.
Thank you Sugiharto.
—–
Visit Spring Sprang Sprung at:
XM Studios – 809 French Road, Kitchener Complex, Level 3 XM Store, Singapore 200809
On from the 20th to the 22nd of October, 11am to 6pm