Rexhep Rexhepi (RR) was in town to unveil his creation for Only Watch 2023 – The Chronomètre Antimagnétique and we had the privilege to meet him for an interview. It was a pleasure talking to this young, talented and highly-driven independent watchmaker who exhibits deep gratefulness for his opportunity to practice watchmaking.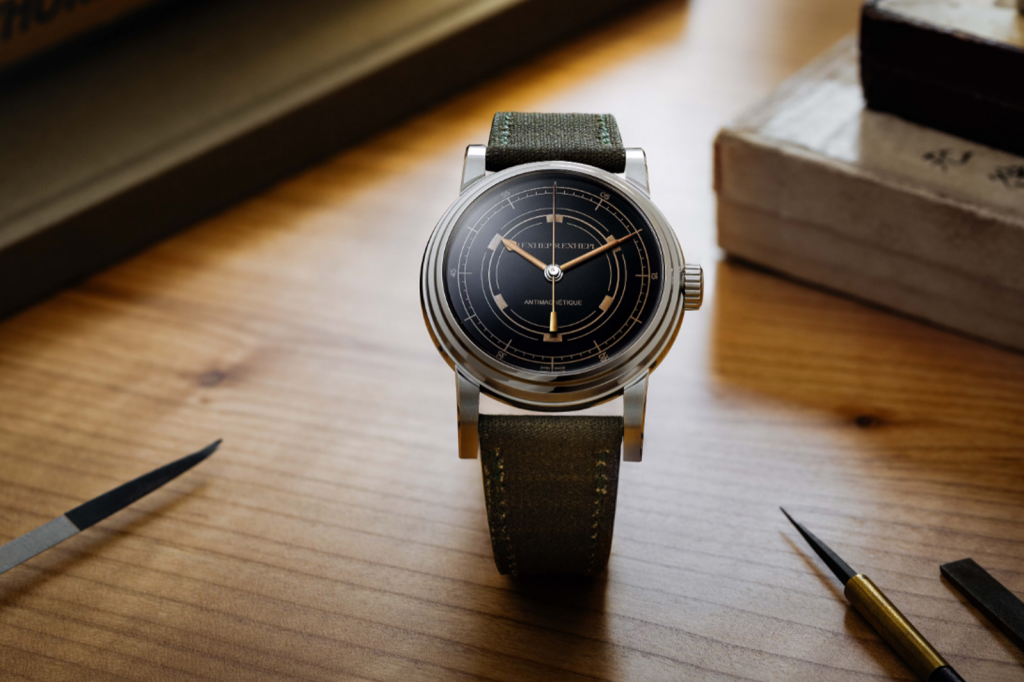 Isochrono: Welcome to Singapore. Can you tell us about this particular visit: what is it about and what's in store for you here?
RR: I think it's really important to meet the people who support us, I come here because its one of the most important markets. Honestly it's always a pleasure to see how much the people appreciate watches here. And I'm always impressed. I'm impressed by the knowledge and their appreciation of watches.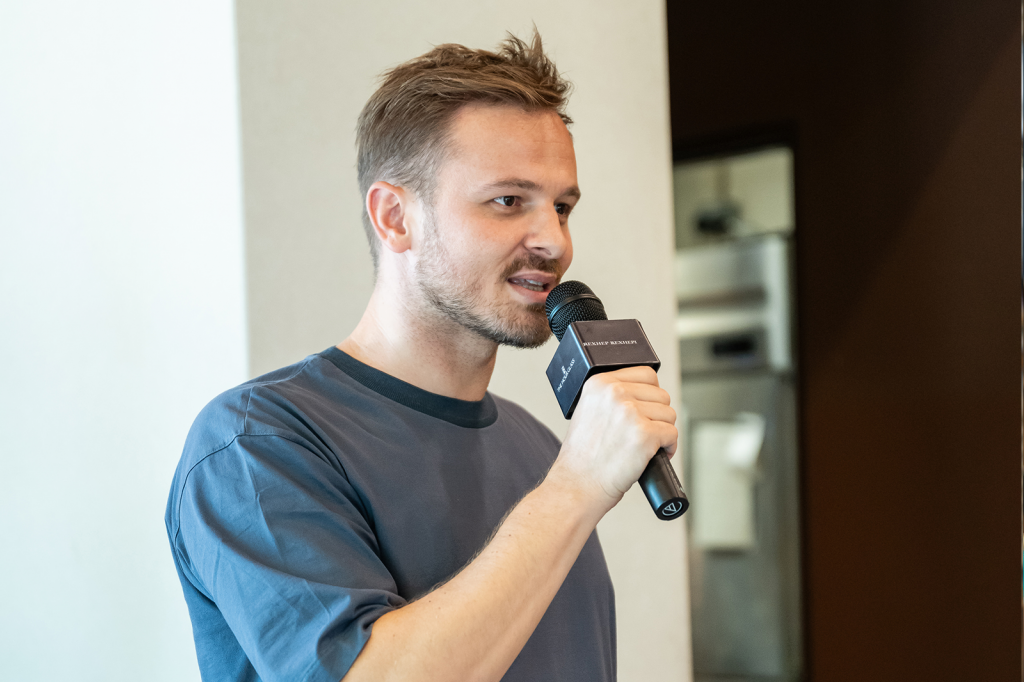 Isochrono: I remember in an interview, that Michael Tay was one of the key people to encourage you to strike out on your own. Tell us more about that moment, and your very first thought?
RR: It's very funny you know in 2017 when we started to know Michael, he's one of the guys who tell me I really should. Before that many people already tell me you should start your own watch, and sign by yourself. Because you did it, so you really have to. I was not totally convinced at that moment. I don't feel comfortable enough putting my name. I was saying to myself, who are you to put your name on a watch. Doesn't make sense for me at that moment.
And yeah, Michael was one of the guys who finally showed me that the most important watchmakers would sign their name on the watch. And I should also do that. Finally I did. It's a really good choice. It was a really good choice. So I'll always remember this.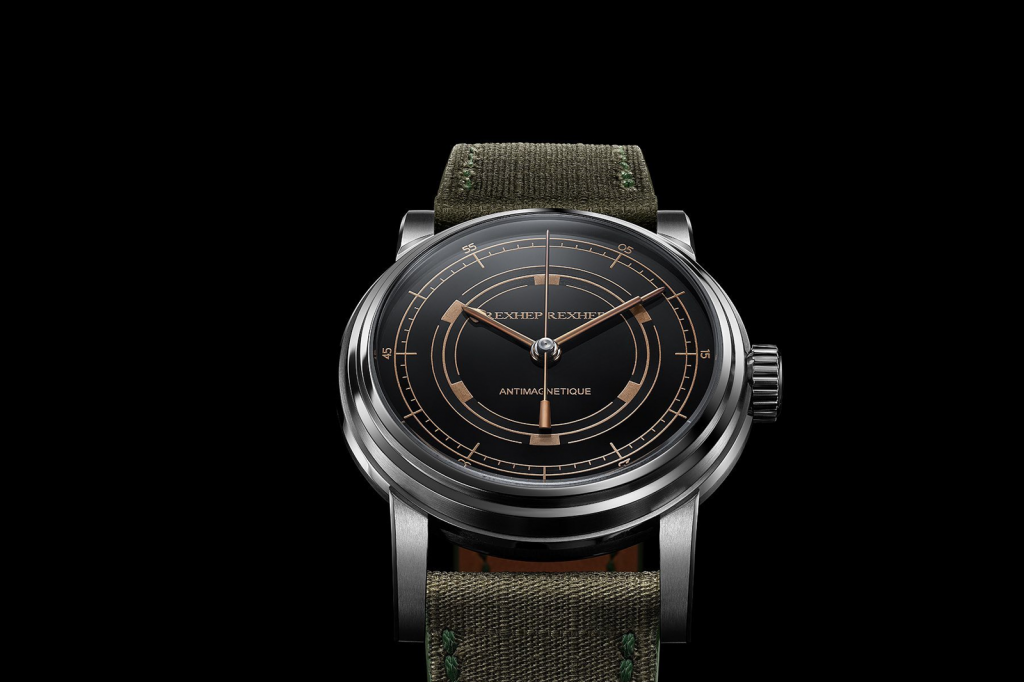 Isochrono: Ok you have said that participating in Only Watch, is part of giving back to the watch world.
RR: I think it's more of giving back to those that you can support at this time you know. I remember in my life I feel very lucky, because I have everything. I was born in a country that was in a different situation . I was born in 1987, but I left there in 1998. It was tough, many things happened. Whatever the situation, whatever the cost , if I can give back, it's important to give back. So I'm really happy and proud to participate in this. I have been fortunate. I have been able to live in peace and practice watchmaking.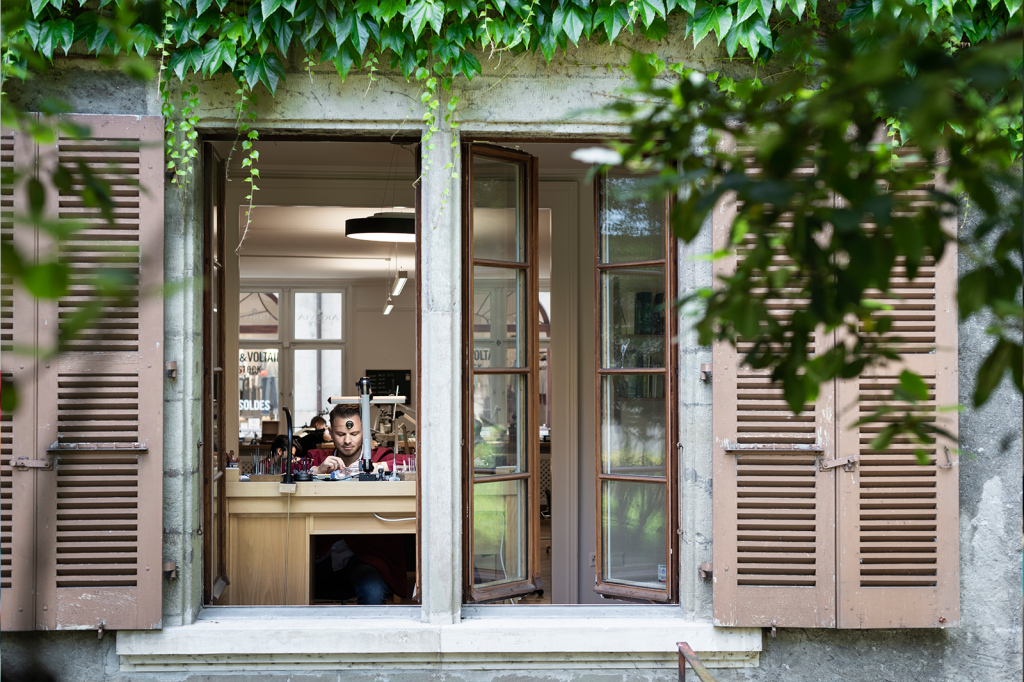 Isochrono: Can u tell us about the challenges of making ur own brand
RR: One of the major struggles was when I launched, I came with a design that was different, and I came to realise that watchmaking is quiet, not so open I would say. We want things quite traditional; we want to change things a little but not that much; quite conservative.
And I remember this was a struggle. People could not really understand what I was doing with the design. And I had to be very passionate to move on. I will always remember for the first 3 years, it was catastrophic. It was not like today. Today I feel I learnt something and not only for me. For everyone. U learnt that u can find people that appreciate your watch. At this moment, I'll tell you when I look back at these watches, I'm not sure if I'll do the exact same thing today, but it was a good watch 12 years ago!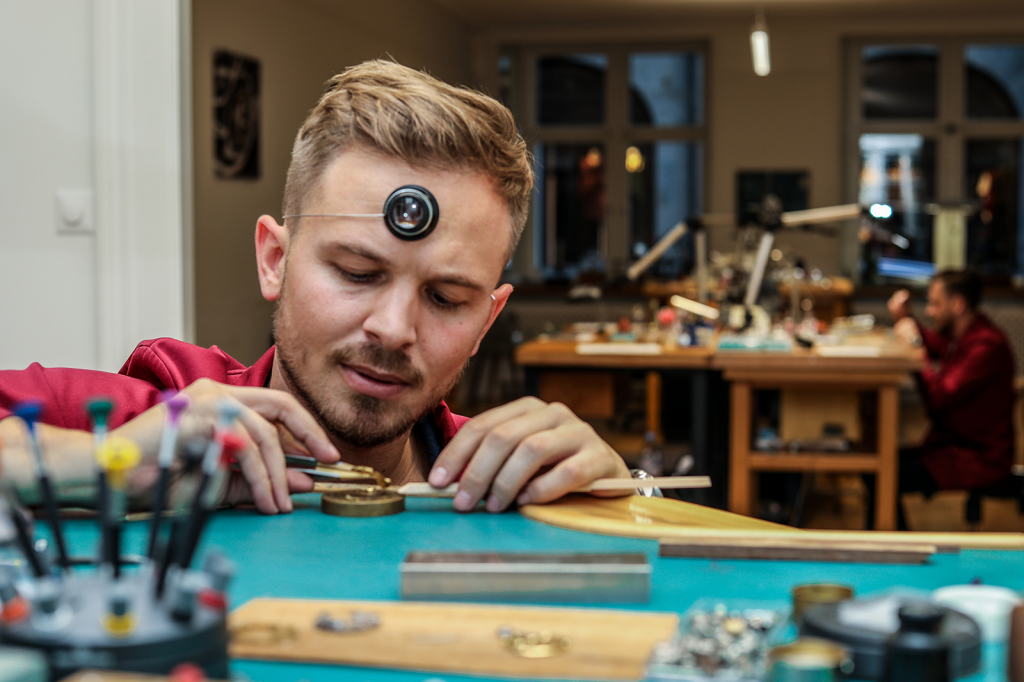 Isochrono: Briefly tell us about your time with Patek and FP Journe – what specific aspects did you like and apply towards your own watches/ running a company etc?
RR: I think everything. Everything because it was like a parent that educated and grow you . It was my education. You want or not, when you spend some time there doing your apprenticeship, you have some of the branding from them. You can't say this is not me. I would say a lot of the base, I learned there. For F.P. Journe, I say it's the same. I have always been respectful of what he did. I was looking with my eyes wide open u know, and I remember when he finally accepted I could work with him, it was very important to me. I went there with big motivation. I don't want to lose any opportunity there. I'll grab opportunities. Because I respect him and what he does.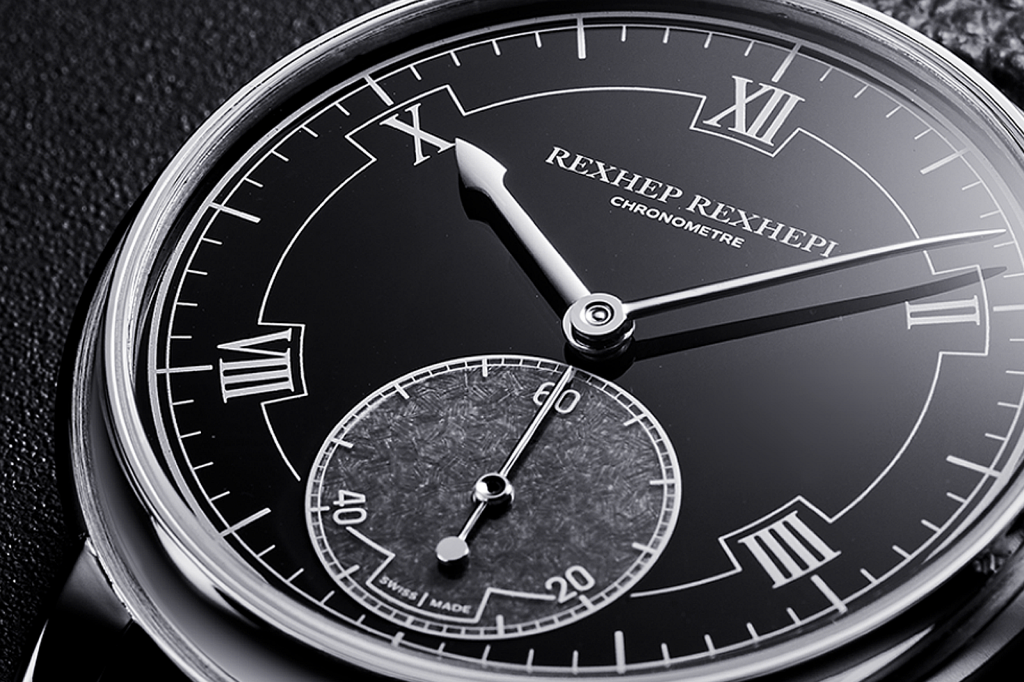 Isochrono: So u have improved upon the RRCC1 and RRCC2 with deadbeat seconds. Tell us about this improvement.
RR: I really appreciate that people appreciate it. The deadbeat seconds and also our evolution we did in many many steps; like the decorative dial to case. Now we are doing the case in-house, all these are another job u know, which need a lot of attention, lots of work, more work to get it done. I really appreciate that people see our differences.
This watch. I originally intended to do 200 pcs of the first one but in the end, I stopped at 50. Because I feel that I'm not the kind of guy that keeps following something, and just wants to do something that is repeated. I want to challenge myself, and since I started, it was really important to do some other projects. Different calibre. And this is why I want to challenge myself to do this watch, and I think that we can see an evolution. We all learnt something.
Isochrono: How did you convince Jean Pierre Hagman to work with you?
It's obviously a great collaboration! Are you both inspiring each other to new heights? How has he influenced or affected you, vice versa?
RR: So, I'm very lucky. I didn't have to do that much. I remember after 3 hours of discussion when he visited me, we spent some time together and he saw and accepted what we wanted to do, so quite quickly he joined.
In Akrivia, everybody who works there follows the same rule. I want things to follow my dream and my ideas.
Isochrono: So you're still the principle in the partnership.
Unfortunately yes but then again I think he inspires me. When you look at the case, you can see it's hand-made and for sure today, we are using the same technique that he uses. So the growth is quite big. The overall DNA of the watch is in a way from him. It is very inspiring.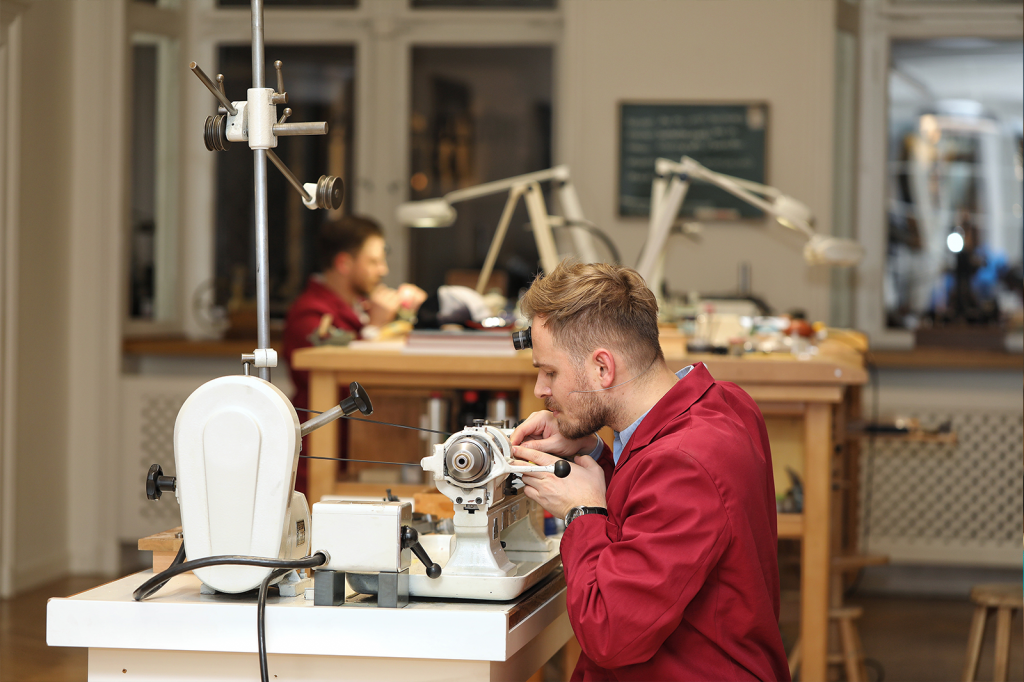 Isochrono: Looking towards the future – can you reveal what is next for you? As a watchmaker, and your plans for the Atelier . For yourself first.
RR: I really want to challenge myself again. Maybe a chronograph. I already thought about everything. It's already done.
Isochrono: What about Akrivia as a company?
RR: I just want to have more skill in-house. It's like you are going to cook, and you have more ingredients to experiment with more things, and I want to keep experimenting. So I want to have more tools to be able to make a better watch.
Isochrono: So, what do you do when you are not working?
RR: I don't really have a life, you know. The only thing I am doing is watchmaking and sometimes I do some sports. Boxing.
Isochrono: Cool.
RR: Yes it's really good and fun. I go 2-3 times a week. Got to maintain myself, keep in shape. So that when I come to Singapore I can eat more.
Isochrono: That sure makes sense! Thank you for this interview and hope to see you soon!