The Horage Supersede made a few waves in the watch world in September 2021, for the fact that it was a small company punching far above its weight class. The team set out with the goal of creating an all-terrain GMT watch – a watch that would fulfill certain design and technical criteria that could even leave the largest brands stumped.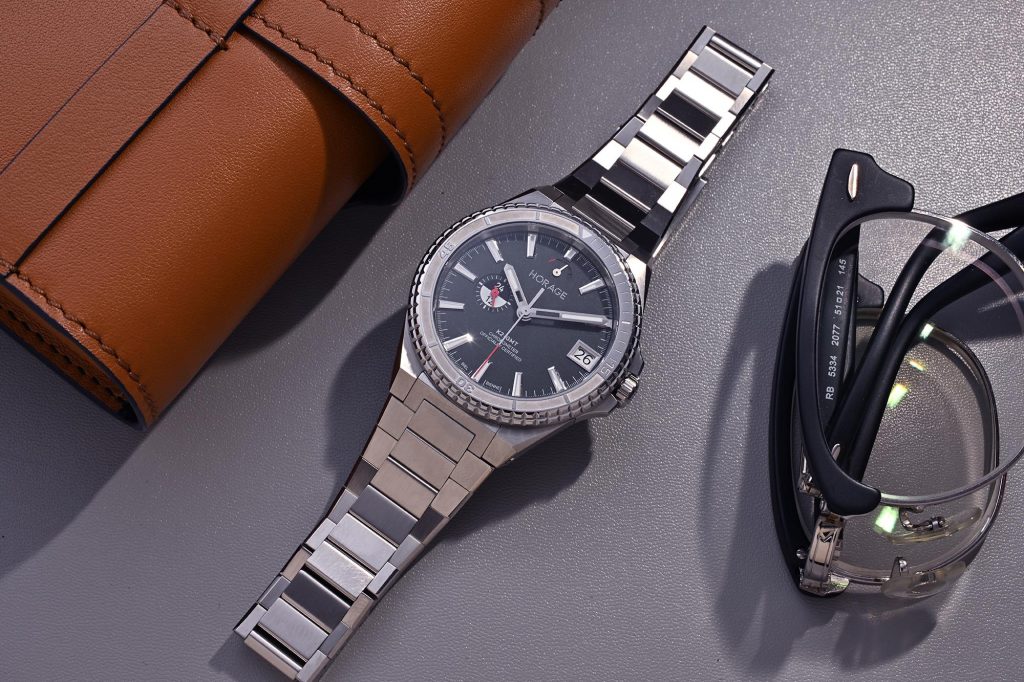 The criteria included:
– 10mm or less in overall thickness
– Water resistance of 100-200m
– Movement with 70+ hours of power reserve and a micro-rotor
– Silicon movement components
With their latest update, Horage appear to have achieved this and more with the design of the watch, creating something compelling that offers exceptional value and functionality.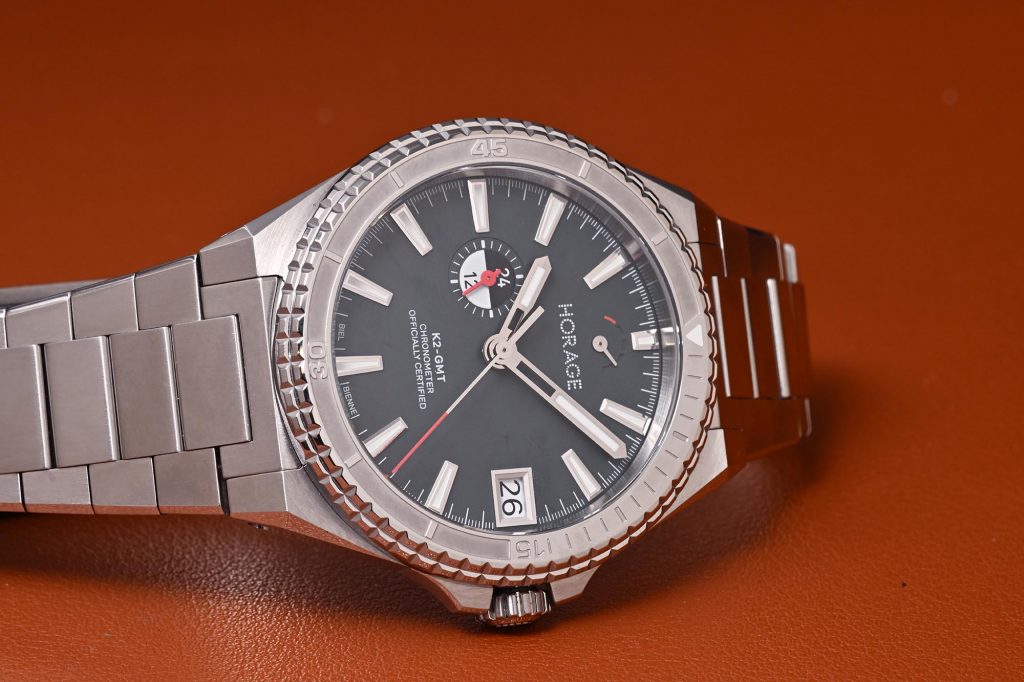 Firstly, with ongoing development comes refinement of the original exterior design. The original renderings had an orange-tipped seconds hand with luminescent material that gave all hands visibility in the dark. Horage have conceded that the seconds hand is too narrow for effective application of luminescent material, however, to fulfill pre-orders that are close to the original renderings, they have come up with a solution as follows:
– Horage will produce a run 250 pieces with a red tipped seconds hand, however this will not be luminescent. The hand in the Day/Night Indicator will match the seconds hand (red)
– Another run of 250 pieces will a seconds hand tipped with what Horage have termed as "Magic Orange" – a material which they hope will replicate the appearance of the original renderings, with a luminescent orange paint. The hand in the Day/Night Indicator will match the seconds hand (orange)
– If this does not work for the orange seconds hand, then three options will be presented to the community – a non luminescent orange seconds hand, a non luminescent red seconds hand and an all-orange seconds hand with a "lollipop" design and a luminescent fill for the "lollipop"
Horage will do its utmost for those who fell in love with the original design, however, even with this small setback, Horage involves the watch community in its decision making – a watch designed by those who will wear it.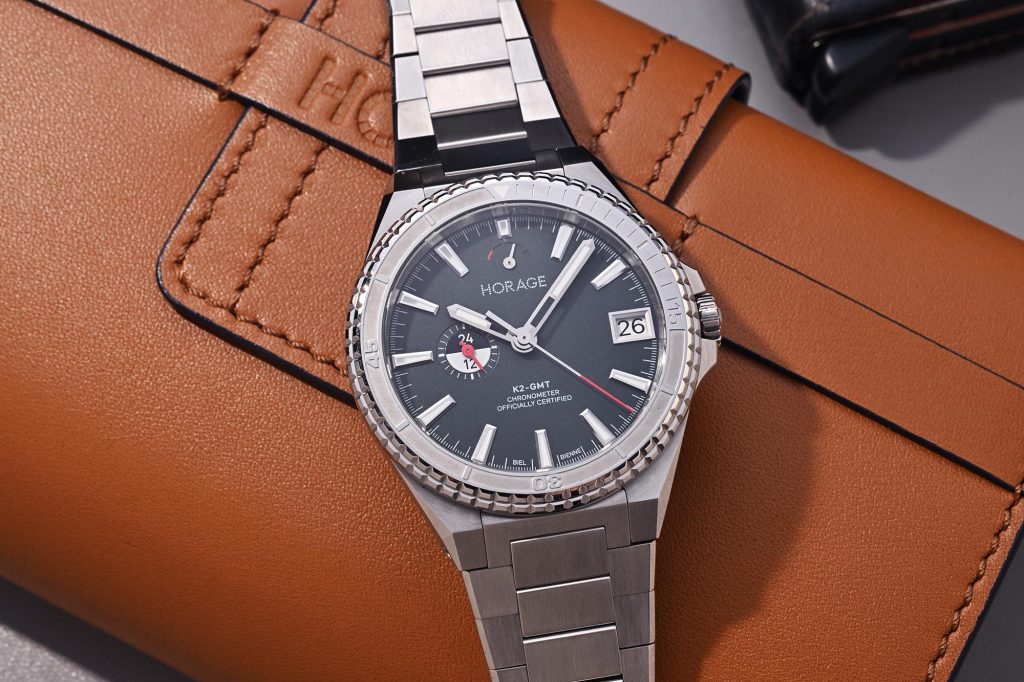 On to the next point – water resistance. Horage is proud to confirm that the Supersede will have a 200m water resistance rating. At the time of announcement in September 2021, the 904L steel watch case was slated to have a minimum of 100m water resistance, and would try for 200m if possible. This new higher rating provides greater confidence to the wearer of its all-terrain nature, adding to its rugged charm.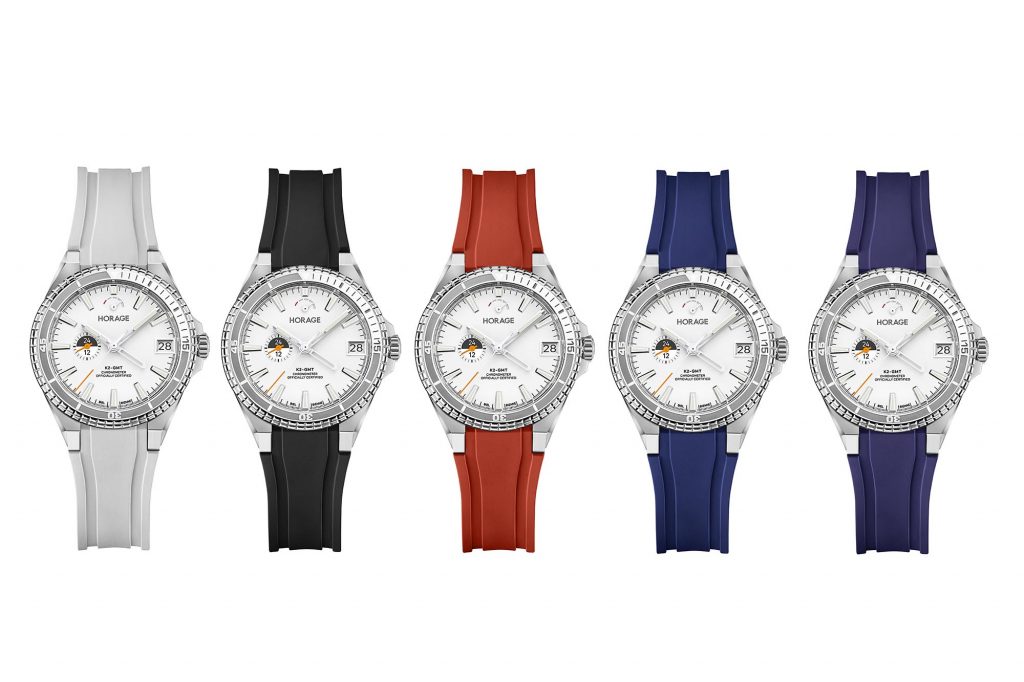 Further adding to this is the inclusion of a rubber strap with any full pre-order payment, as well as the choice between polished or brushed links for the bracelet. The bracelet comes with their specially designed clasp with 10 ratcheting points of 1mm each, and a profile of 5.6mm – a height that is only 1.25mm thicker than either side of the bracelet, giving optimum comfort. In the design process, the buckle was stress-tested with 5000 actuations, passing this test with flying colours and reinforcing its rough and tumble nature.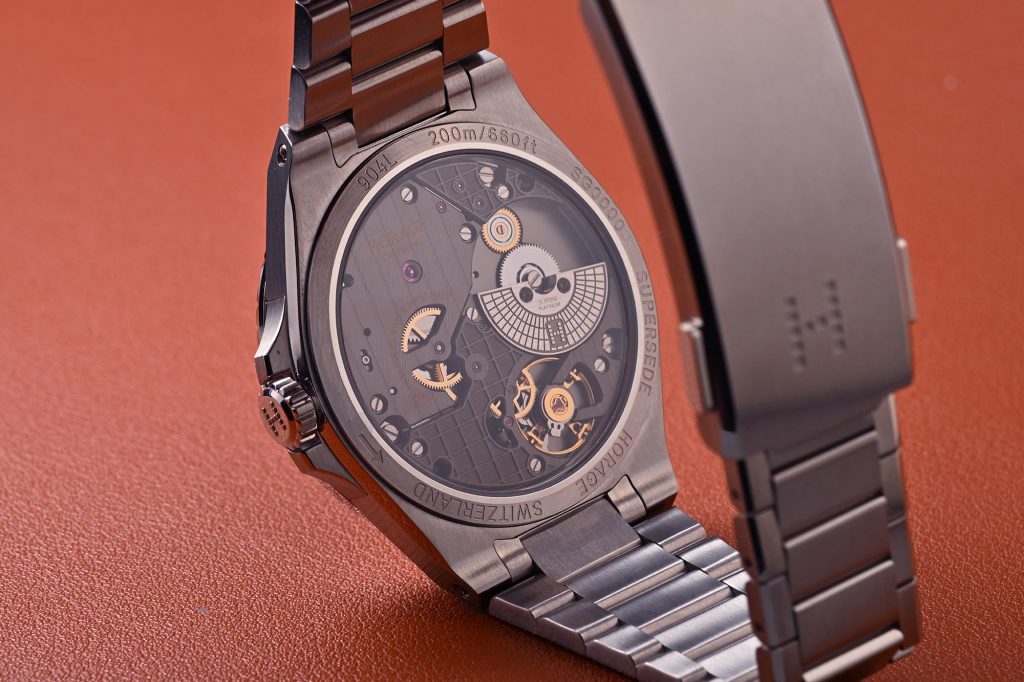 The K2 movement housed inside the Supersede remains virtually unchanged from the time of its announcement, although this does not make it any less impressive. A minimum power reserve of 72 hours, true GMT functionality, micro-rotor design and silicon components in the escapement and the balance spring would make this watch a real value proposition in comparison to those around it.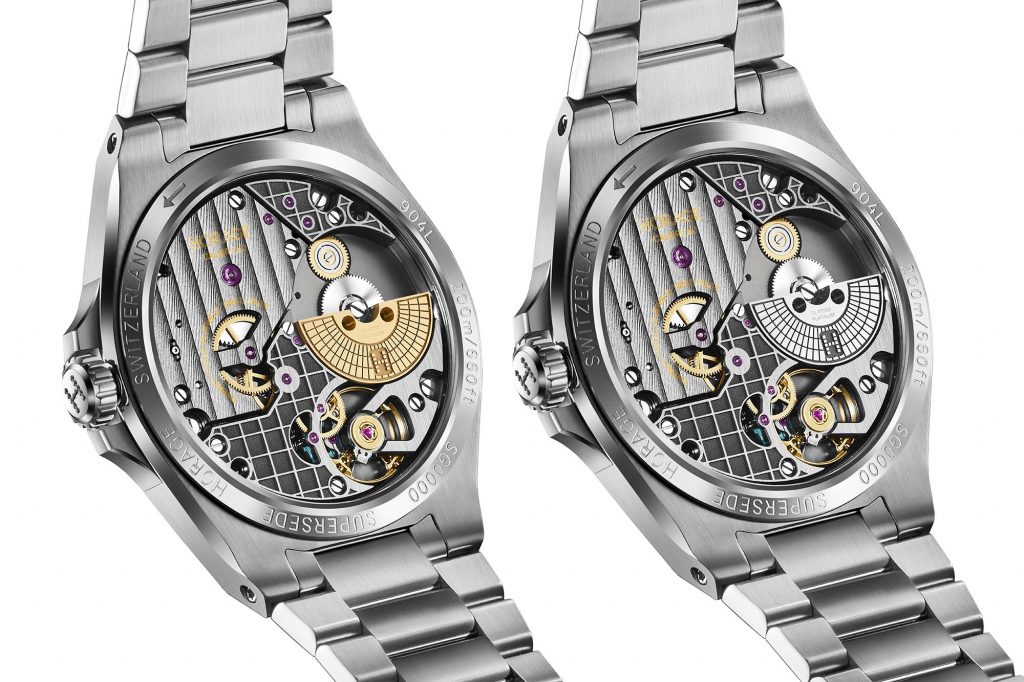 The micro-rotor itself is a gold-plated tungsten weight – a material that has significant density to wind the watch despite its small size. Horage have decided to give the movement a luxurious touch with the option of a platinum micro-rotor at a significantly reduced cost when pre-ordered. Given the difficulty of working with Platinum, and its raw material cost, this upgrade will normally cost CHF 1200 on top of the retail price, however for the August 2022 pre-order, Horage have decided to offer it for CHF 390. Definitely something to consider when pre-ordering your Supersede, and something that will set your watch apart from the rest.
Pre-orders for the next run end on the 19th of August at 14:00 CET (Central European Time), so get in quick if you want to secure your Supersede for less than retail.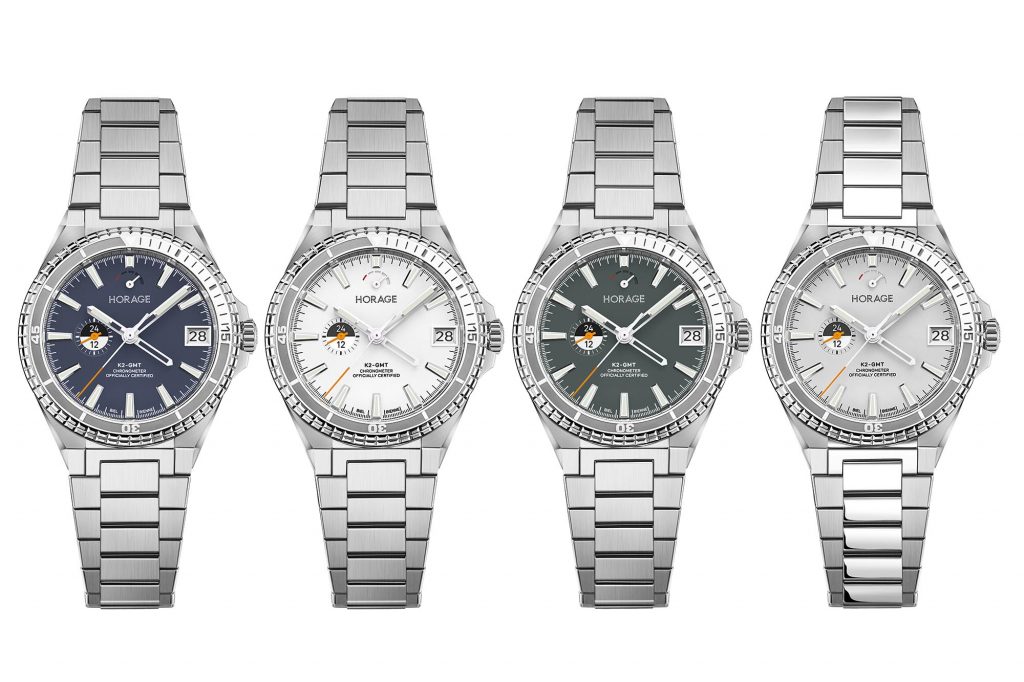 Parting Thoughts
Overall, we at ISOCHRONO think the watch is incredibly compelling in what it offers – 200m water resistance, true GMT functionality, a slim case profile for comfort, and an in-house micro-rotor movement. In terms of technical specifications, you will be hard pressed to find another watch with a similar set of features, and possibly sits at the top of Adi's candidates as a one-watch collection. A watch like this requires research and knowledge of the industry at large to purchase, and it has most certainly had its engineering challenges, but also an amazing back story and an authentic mission to create a rugged dependable watch. The only thing it lacks is brand recognition – if you are the type to like people fawning over your watch, this one might not be for you. However, we are certain that with the work that Horage has done with this watch, its reputation is rapidly gaining traction amongst the community – we certainly can't wait for this and other releases to come from the brand.