During Geneva Watch Days 2023, Bulgari introduced new iterations to the highly successful Octo Finissimo – The CarbonGold. It is perhaps the most desirable version to date. Perhaps, but only because at Only Watch 2023, a piece unique Octo Finissimo in a material that is inconceivable was unveiled – a first for the brand.
We met and spoke to Mr. Antoine Pin, Managing Director of Bulgari Watch Division at The Ritz-Carlton Hotel de la Paix in Geneva to understand the root of the inspirations behind the new Octo Finissimo watches.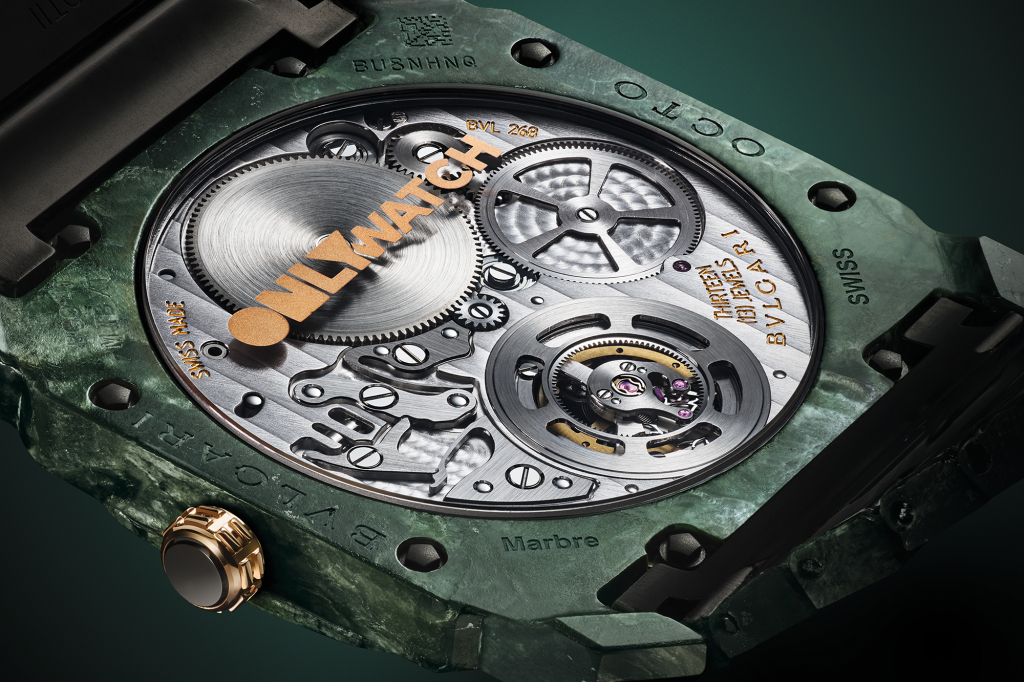 Isochrono: This year's entry by Bulgari for Only Watch is something very special. It's made of marble. Can you share with us where this inspiration stems from and would it ever be available for people to buy without going to the auctions?
Antoine Pin (Antoine): I think there is a lot of reasoning in our creativity, but this creativity is grounded. It is grounded in the sense that we define a very clear playing field for creativity. The playing field is rigorously researched and continuously calibrated, so that creativity can express itself at its best. This creativity in that sense is necessarily related to the essence of Bulgari – our origin as an Italian jeweller.
We keep asking ourselves questions; what is our added value to the watch industry? What do we bring that does not exist? So we bring in our own regions as a company rooted in Italian philosophy; a company that pays the same level of attention to both aesthetics and functionality. Obviously as an Italian brand, we connect with the materials historically linked to Italy and marble is a very important aspect of that.
And so, for years, there has been this idea to explore the use of materials, and as a jeweller, we've always been very innovative in that arena. We were the first brand to bring aluminium into the world of watches, one of the very first brands to do so. We were one of the very first jewellers to bring steel into jewellery works or to introduce china into jewellery as well. So we explore the world of materials and finishing. Bringing Finissimo and marble together was a proposition that is considered the epitome of Bulgari watch.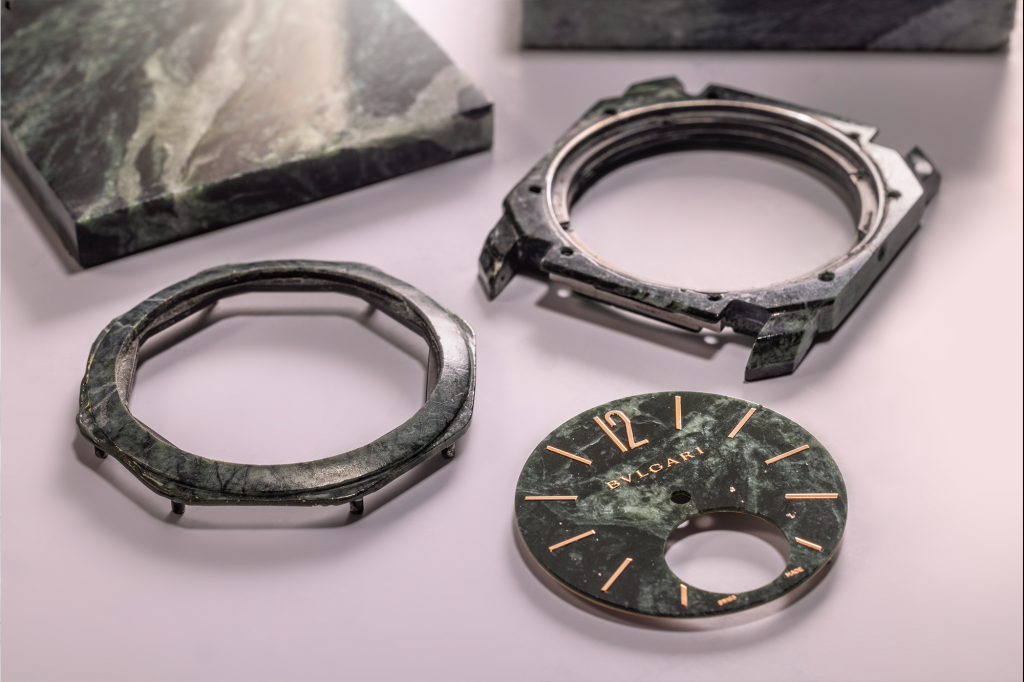 It's probably six years ago when Fabrizio (Buonomassa) was in contact with the marble company that proposed to do this kind of work. It was extremely complex – super complex. Marble is a fragile stone, and actually if you look at the product, it's not perfect. You can never cut it perfectly. There will always be bits of fragments that will come out while you are working on the piece.

That's life. And that's the nature of the material. Because of its complexity, we didn't want to launch the product as such. Conversely, the beauty of Only Watch is in the fact that, it's only one watch. So it gives you the opportunity to propose a masterpiece; to propose something that you cannot produce in large quantities. And that's what we decided to do. And that somewhat answers your second question. No, it will not be available on the market, except in this auction, for the very reason that it's such a complex watch to produce, and we cannot afford to offer it to the market openly.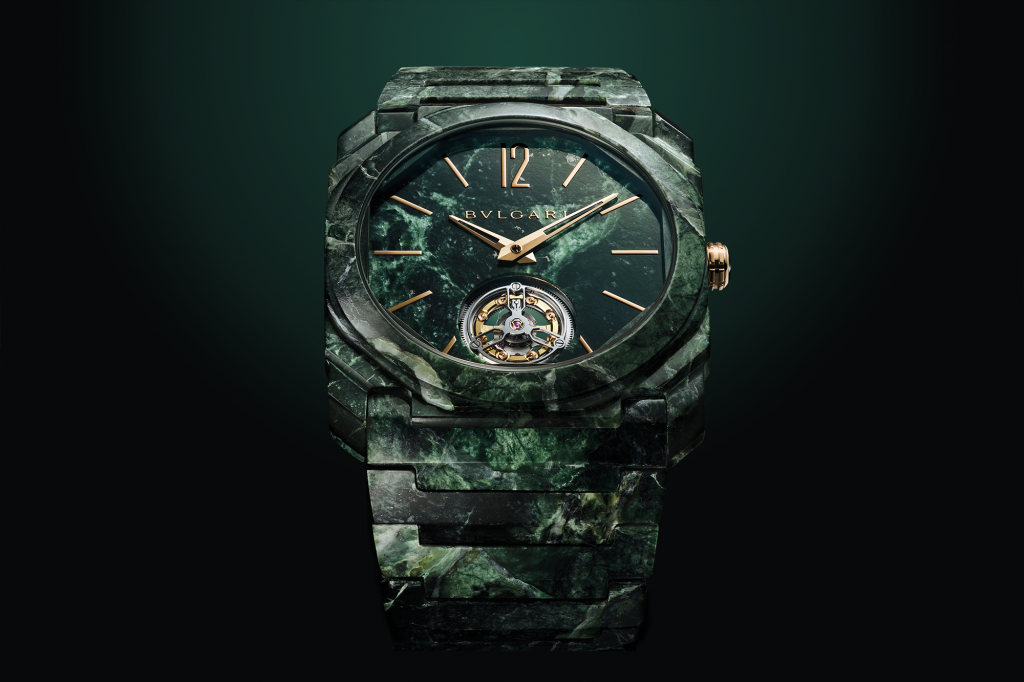 Isochrono: There is just something about the marble watch that draws you in. It just looks "unclean", "unfinished" and "complex", yet very captivating. It has a natural draw to make one spend more time looking at it than usual.
Antoine: We like the roughness of it. We like the roughness of marble. And also because we accept it. It's part of it. It's an interestingly part of the product and beauty is not about perfection. There's something more. There's a soul and this watch has a soul. It bears the soul of Italianity. It bears the soul of Bulgari as a watchmaker today.
And it gets the respect for what it bears more than the fact that there could be some rough finishings on certain parts of the marble. It's okay. It doesn't change the nature of the product and the beauty of the concept, and the beauty of realizing this product. It is very beautiful and it bears the soul of Italian marble craft.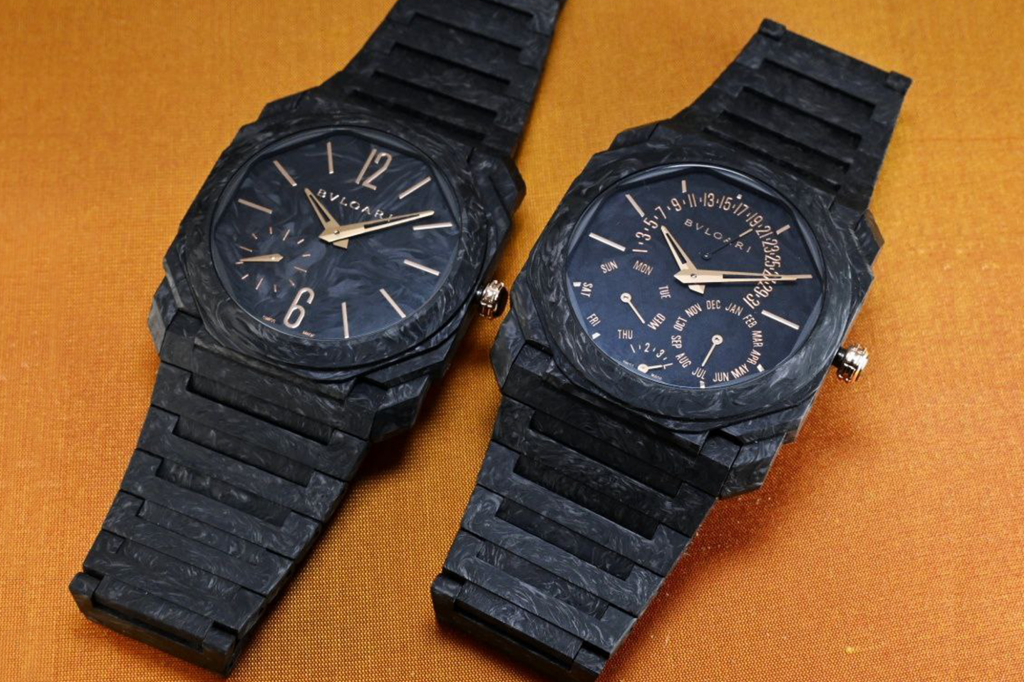 Isochrono: Now to the second question. The main release for Bulgari for Geneva Watch Days are a pair of Octo Finissimo in a new material, CarbonGold. So can you share with us what led to the application of CarbonGold on the Octo Finissimo?
Antoine: We love playing ping pong with our past and history. So at this year's Geneva Watch Days, we're introducing our first publication dedicated to Bulgari watches, because we've been making watches for more than 100 years, which probably is not something that people would know about Bulgari. But we've been making watches for a long time.
In 1993, we developed a watch which was much more affordable. It was a Bulgari's Bulgari watch – the Cold Carbon Gold. It has gold plating parts and the case was made of a composite of carbon and resin. The concept of Carbon Gold somewhat receives a short and simple highlight for Bulgari at that point. Since then, we've made many, many products in black with gold indexes. We explored the contrast of gold and black. Why? Because matte black and light gold and rose gold creates a contrast that is beautiful. It's even more so with the carbon case because the surface of carbon, which is uneven, contrasts even more against the polished elements in rose gold.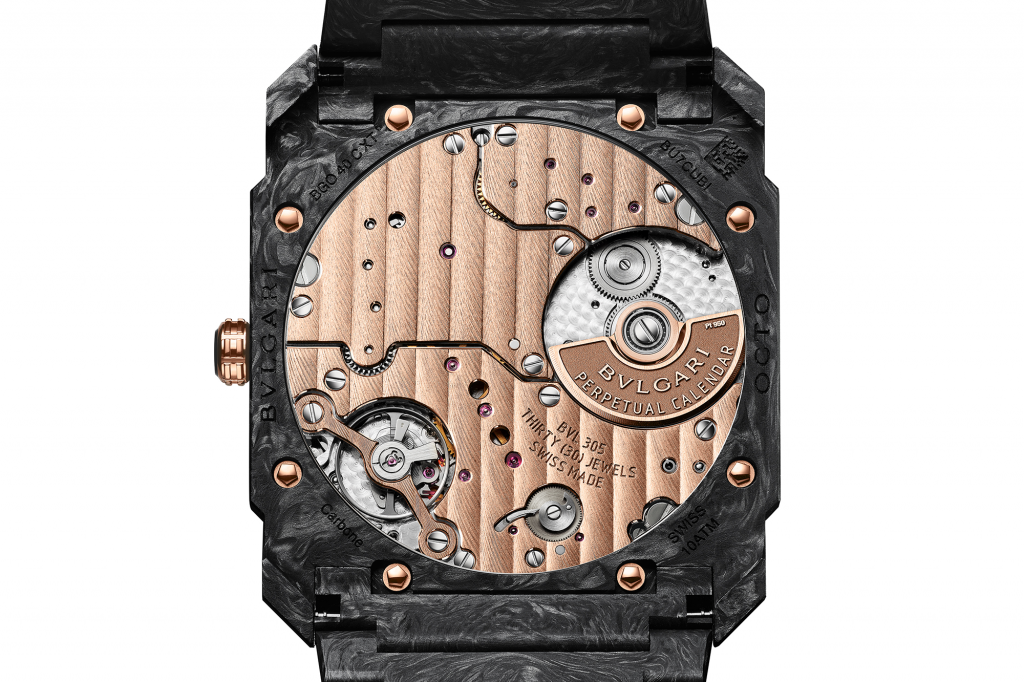 So, as we thought about how in 1993 we created the concept but didn't push it to the limit, this time we're making the Octo Finissimo with the case and bracelet in carbon and gold elements. The bridges of the movement itself are made of rose gold, And the oscillating way here is in platinum, but rose gold-plated platinum, to give you this full gold impression that you see also on the indexes and the crown. So we exploited the concept of carbon gold to the extreme limits.
Isochrono: This is your legacy. Can we put it this way?
Antoine: No, no, no. You can't say it this way because that wouldn't be true. I'm just part of the history. I'm smaller than the history of Octo Finissimo, which is a 10-year-old product and it's still very new, but we're building our history day after day. It's a journey. I hope we are all contributing to building a very long story, and I hope that the story will be much bigger than any individual that is part of it. The journey long and I hope it's really seen as a collective adventure.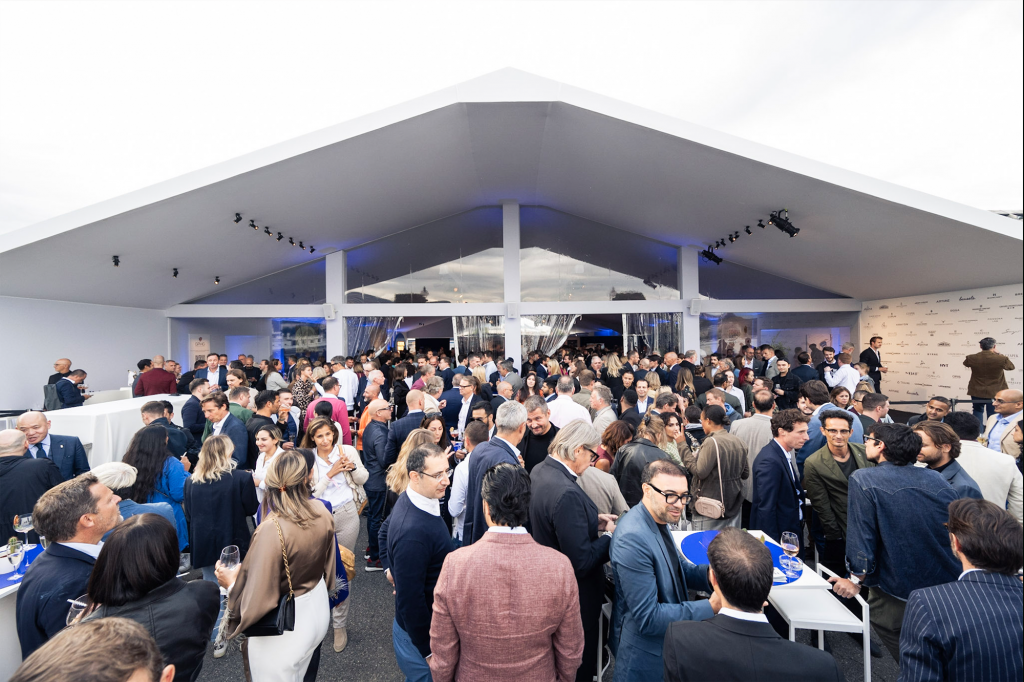 Isochrono: Let's talk about the market. What is your view regarding the recent softening of the market for both new and pre-owned watches?
Antoine: I think we have to put some perspective on the softening. It happens. Markets experience ups and downs. You see it in every market, from stock markets to real estate and everything else.
To put things in perspective, the Swiss exports have grown by 10% till date. So even if the market slows down, it is still in a very positive shape, especially when the economy is growing by 2% to 3% worldwide. So if the exports are growing by 10%, it's much more than how the economy is performing. And this is after two years of extreme growth as well.
So yes, there is a slowdown that we hear about on the secondary market, which is probably more of a normalization than a slowdown. It's basically the adjustment of demand and supply. The industry was suffering a huge shortage, especially in the high-end watch sector. As you know, some brands were mentioning it very openly, and we could see some stores empty. Now we see those stores filling up progressively, and somehow clients are getting the watches they were looking for. So there is a rebalancing between the demand and the supply. Also, looking at these moments from a global economical perspective, we need to factor in interest rates, inflation etc. So that's life. It's a moment in the cycle.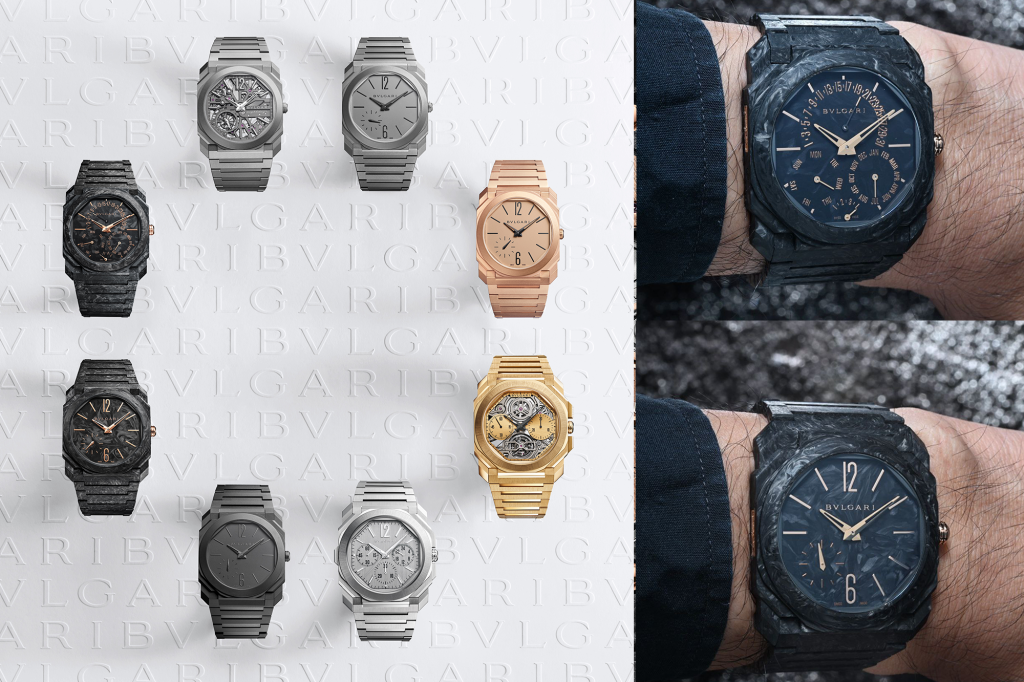 Isochrono: Thank you for sharing your insights. Here is our last question. Can you comment on how well the Octo Finissimo line has been accepted by the market as told through the sales of this collection through the years?
Antoine: I'm going to mention one competitor. Audemars Piguet celebrated the 50th anniversary of the Royal Oak last year with the message:" From Iconoclast to Icons", and I think you need to be an iconoclast to become an icon. You need to first surprise and create careful reactions, probably sometimes even negative sentiments, in front of innovation. And that's the moment when you are an iconoclast. When people start to adapt and adopt the difference, the iconoclast becomes an icon. What was different became distinctive. Differences scare. Distinction elevates. And that's what we were facing with Octo Finissimo.
At first, it was different. It was interesting from the very first day. We had very positive feedback, but still, different, because it was totally opposite to the big bulky watches of the 2000s and 2010s. So it was very much challenging the paradigm at the time. But then we went step by step, year after year to continuously push this dimension of very slim watches – very elegant watches with the square-shaped structure; complex design with 110 facets and very monochromatic. People got used to it.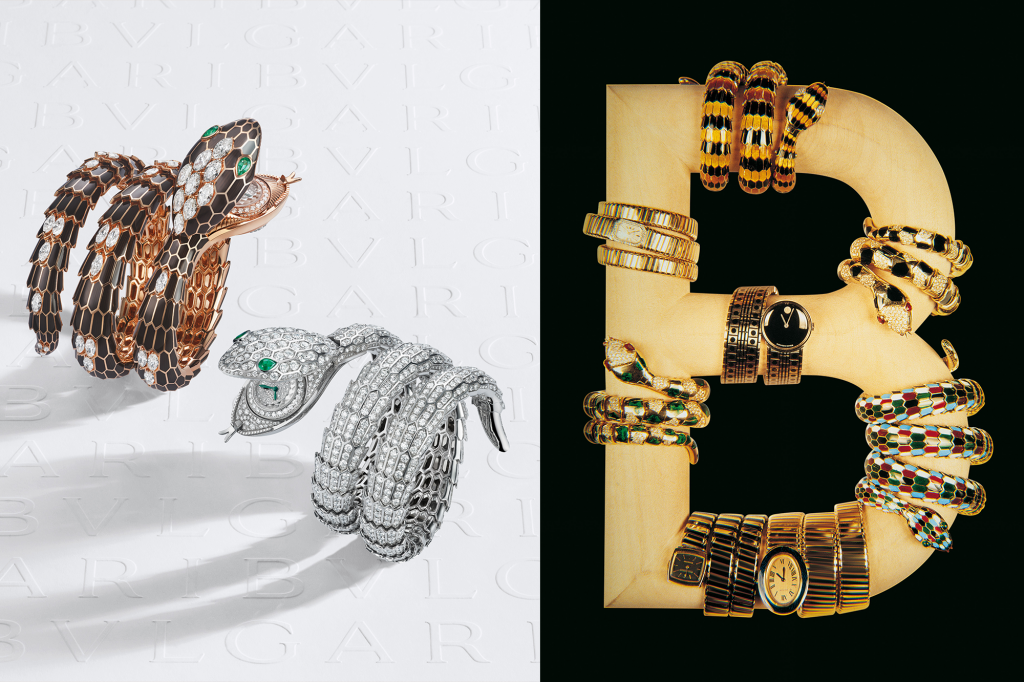 Their first reaction was "Hmm. Interesting, but Bulgari is a jeweller, not a watchmaker". Today, it's becoming a watch that people want to have – must have. It's a watch of collectors. We are meeting and gathering Bulgari Octo Finissimo collectors today. So, it has been a long journey over a short period of time. 10 years is really short in the watch industry; in the history of watches. I mean, we are talking about models like Santos that is more than 100 years old. The Serpenti is 70 years old. The BB watch is going to be 50 years old. So models with distinctive designs are taking time to become icons. We are in the process, and I'm very, very happy about that.
Isochrono: We've come to the end of the interview. Well, thank you very much for having us here.
Antoine: Thank you for coming here and visiting us. And I hope you enjoy the stay in Geneva.