During Watches & Wonders 2023, Bulgari remained separate and independent of the main salon, setting up offices and showrooms in the elegant premises of the President Wilson Hotel on the shoreline of Lake Geneva. Gerald Chew got to meet and speak with Antoine Pin, Managing Director of Bulgari Watch Division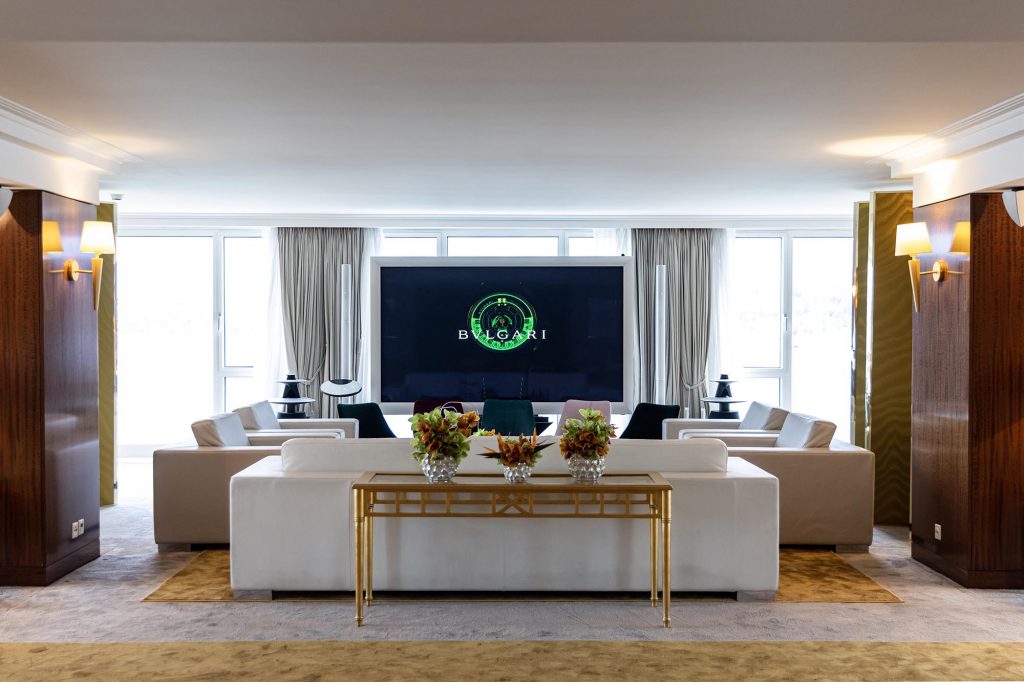 Gerald Chew (GC): As a jeweler first and foremost, Bulgari has done an amazing job over the past 10 years or so in watchmaking. The main achievement in my opinion, has been in building out a product line so compelling that the brand has been able to convince serious watch collectors to become fans and clients. How did this will to succeed outside your traditional area of jewellery come about?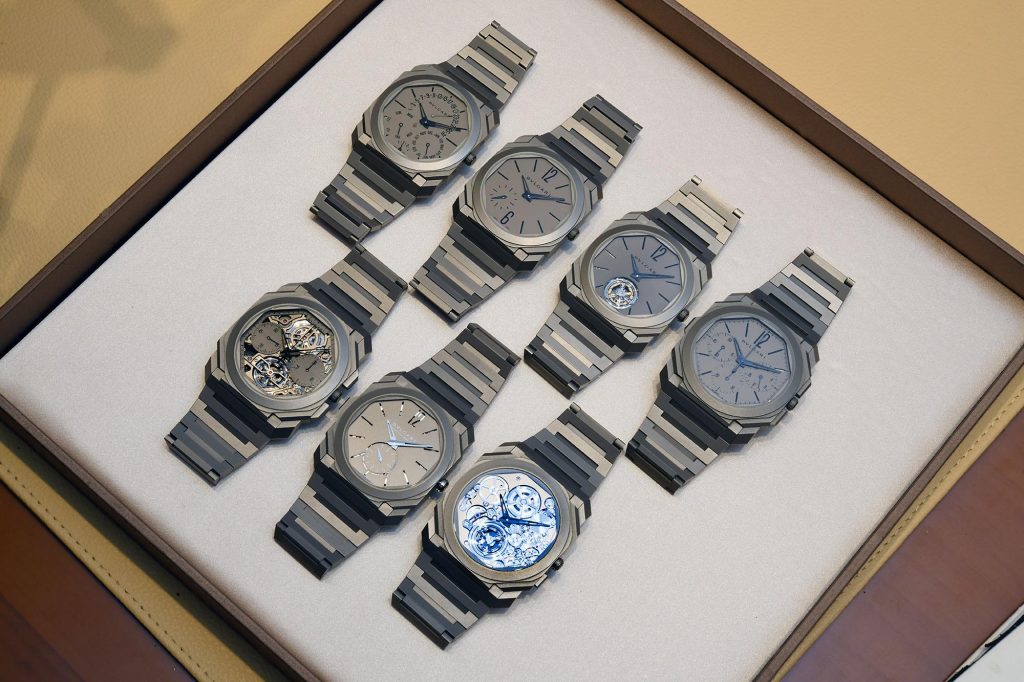 Antoine Pin (Antoine): Well, obviously, I think it has to do with the definition of the traditional area. Even though we're a jeweler by essence, we have been making watches for a long time – the first watch that we have in our museum dates from 1919.
So it's been more than a century that we've been doing watches – simply because the wristwatch is a natural extension of the work of the jeweler. The wristwatch is an accessory that you're wearing; and that you can also set with precious stones and diamonds. So even though it's not the natural area of expertise per se, compared to jewellery making, it's been an area of natural extension, of activity, from that moment on. Bulgari is a museum, basically, that has gathered specimens of wristwatches over the last 100 years.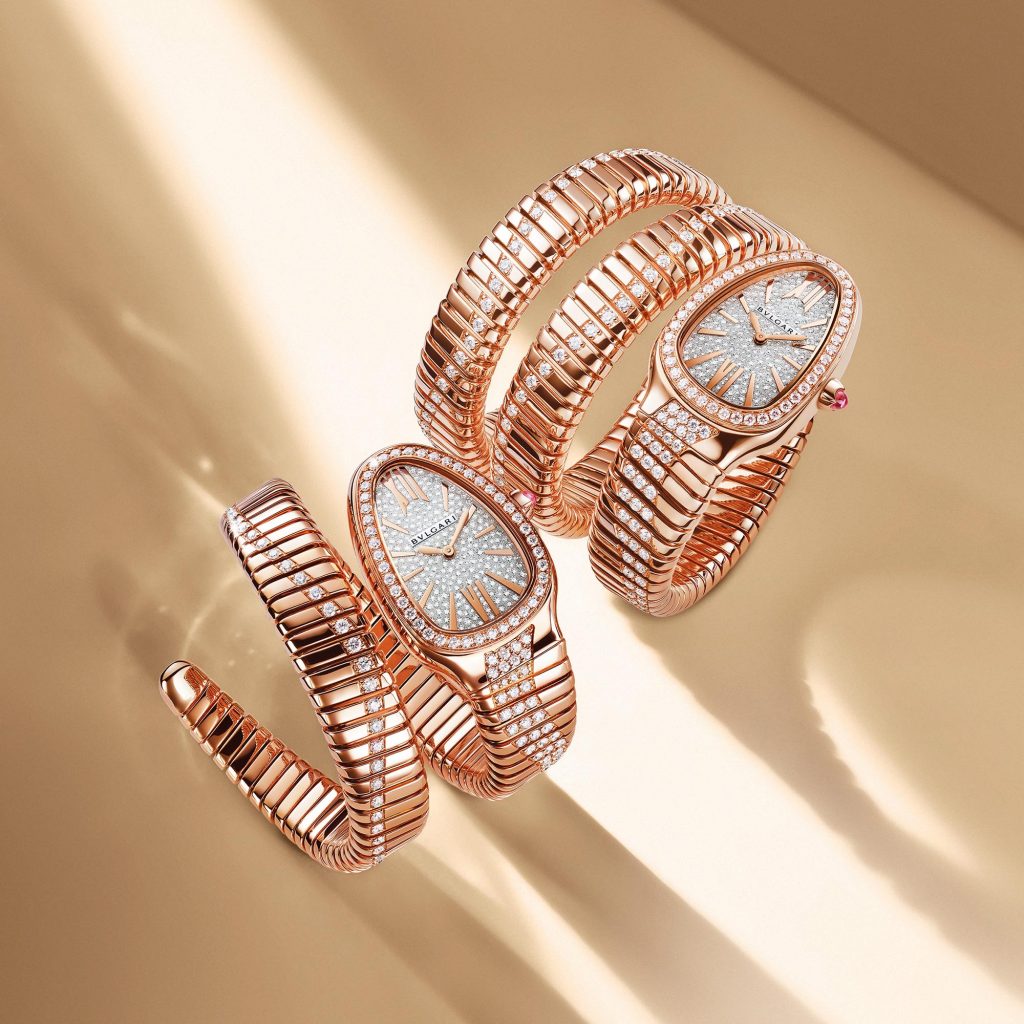 I mean, the Serpenti was celebrating its 75 years anniversary; and with the Tubogas, and this was a watch as well. Those watches at the time had watch calibers, movements that were made by Vacheron Constantin, Jaeger LeCoutre etc. The connection to watchmaking has been there for a long, long time.
There was a shift in the 1980s and 1990s when the volume of activity of watches made turned us into, not by the "natural extension" I talked about, but by business category and output size, to become as much a watchmaker as a jeweler.
Obviously this led us from being just a watch assembler and trader to becoming a watchmaker and ultimately, a truly integrated watchmaker. That's what we've done in the late nineties and the beginning of the new century.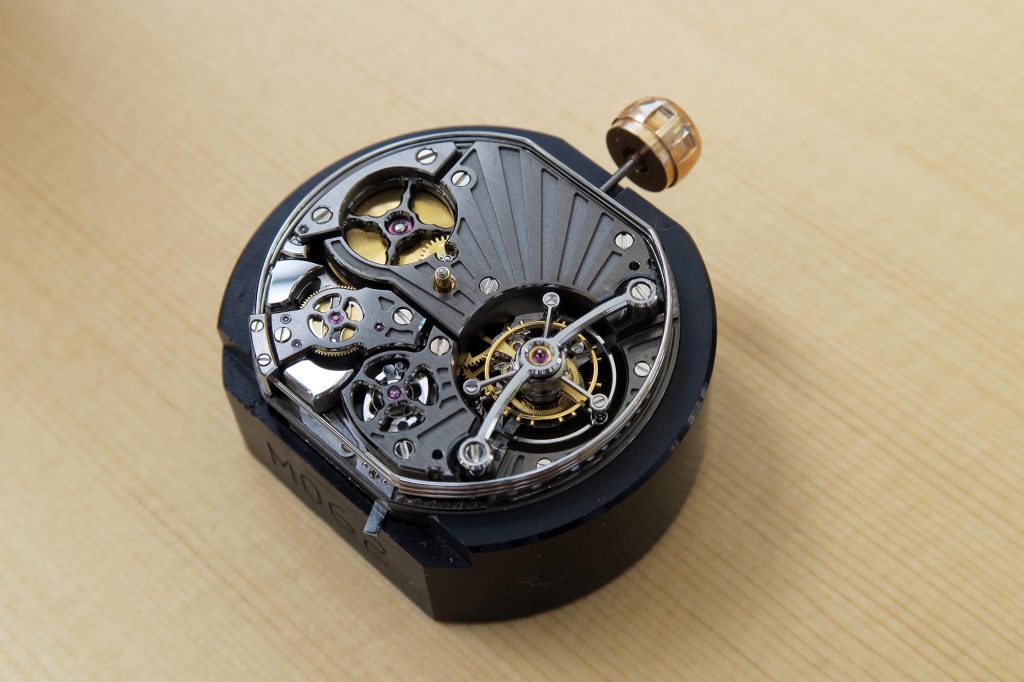 Especially when we integrated Daniel Roth and Gerald Genta. From that moment on, all the pieces of the jigsaw were there. We just needed to assemble the jigsaw. To basically move from a gathering of companies and suppliers that we put together to one unique entity with one unique vision. This has taken us, I would say, a good ten years until we started to develop our own collections, and our identities based on our history. Today I can very proudly say that we are clearly a watchmaker and probably one of the most integrated watchmakers in the industry. Certainly more so than what many people think.
Because again, there is the halo effect of the jeweler. If we were only a watchmaker, people would know without doubt, we would have no doubt about what we do. However there is this kind of balance between the two.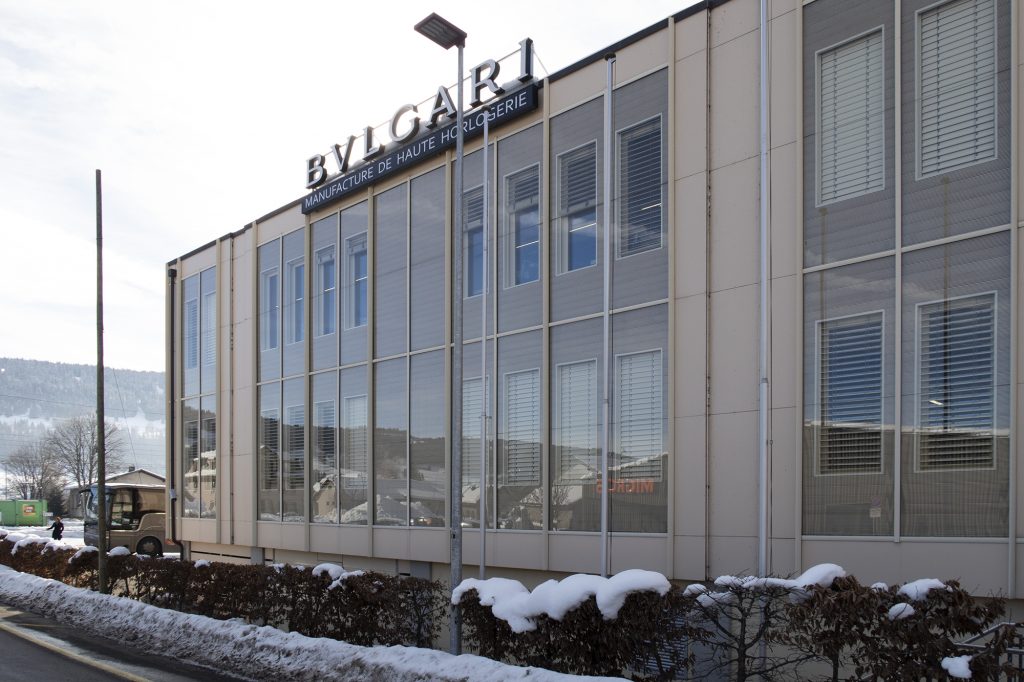 The reality is that today, Switzerland is the second country after Italy in terms of employees for Bulgari. We have more than 600 people working for Bulgari watchmaking in Switzerland. It's a big entity. So I believe this is the success that turned us from a watch dealer to a watchmaker. And the truth is, we have a history of almost 140 years in this.
We have the power of a big, internationally renowned jeweler, but as a watchmaker per se, we are only 20 years old – and so we are as prestigious as Cartier, but as young and dynamic as MB&F, to put it another way.
So we are at a crossroads where we can merge the energy, entrepreneurship, creativity of what we call the independents, together with the prestige, the heritage and the structure of a big company. It's a blessed position. We need to make the most of it rather than trying to be frustrated by both sides. So far, I guess the way we are moving forward is paying off because we managed to be the best of both worlds.
GC: Would you say that this was also a recipe for success in your product categories?
Antoine: I think at least it gives us a form of freedom or a willingness to prove that we are a watchmaker; a form of trust as well, that we can really push the boundaries. That's a recipe for success, I believe: it's this kind of self confidence and humility together. The humility of the independent brand; the self confidence of the big brands. And if we play this cocktail well, the flavor is something that is unique, a smart creativity, I guess.
GC: Smart creativity. I like that. Now, you talked about the product as something that really does well with people. They like it. There's also the broad price range, five thousand Euros/CHF etc all the way up the range to the grand complications as well, which obviously costs a lot. Why has this broad range of products worked so well?
Antoine: I think I would add to that the complexity of who we serve. The fact that we are dressing both men and ladies in terms of categories of watches and designer watches. So in that sense, we're a bit like every jeweler making watches. We as jewelers make watches and develop in watchmaking. I would take Cartier as, let's say, another example. We are naturally born from our business with ladies accessories and that's why we both started making watches for ladies first.
But then there is this natural extension to wristwatches for men as well. We are a big company with a large network and therefore access to millions of people. We believe it would be unfair to concentrate our offer only to the very top end of the range because we do not have the possibility to, let's say, to engage/introduce many of our customers into our world of watches. When we think of the people who actually come to our stores. It's a great opportunity to try watches at a reasonable price point. So for us, it's important to keep this price range because we've done it, we've been successful with it, we've engaged many, many young people because of these factors. We also believe that there's a mission to engage young people or people with less means and to not leave them aside; and not to be so prestigious and elitist that you eventually only talk to a minority of the population.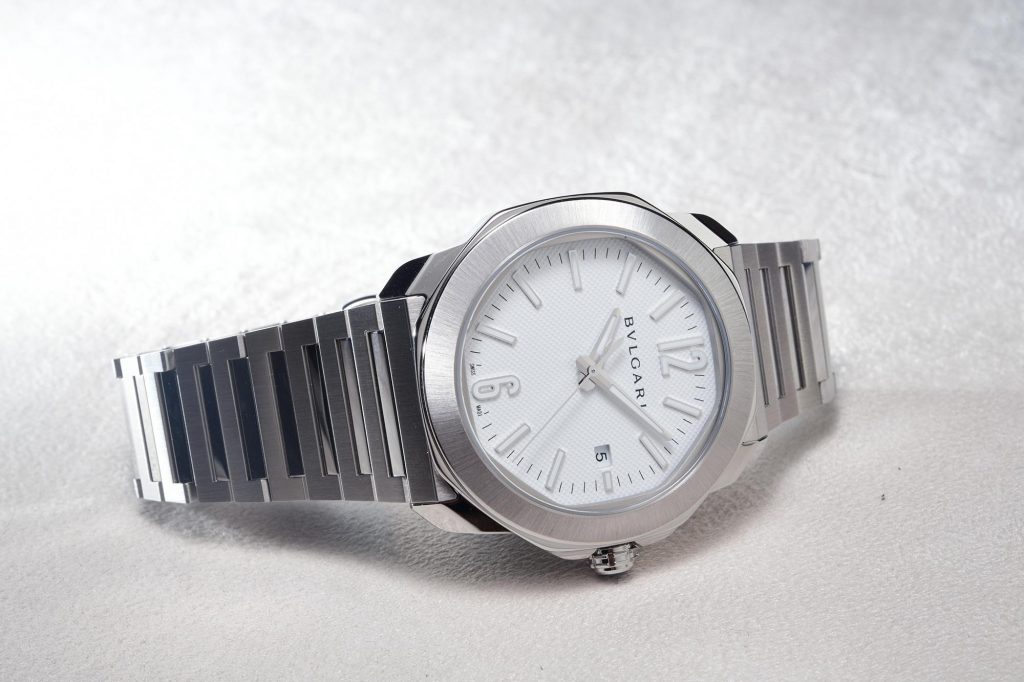 However I must say that it's a challenge more than an opportunity. It's very different to be successful in the very high end than to be successful in the entry price point. Very different. And so for me, it's probably one of the most difficult things.
You need to shift your mind. You need to move from one of a kind pieces. Extraordinary creativity is needed, fundamentally, with no real attention paid to the cost of things. I mean, if things are expensive in the making, they will be expensive in the price point. But if they're expensive in the making (of the watch) for good reasons, which means there's time and effort dedicated to the craft, there is obviously a cost – the cost of the craftsman and their artistry and work. I mean, they make a living and we should pay them well.
So there is a full legitimacy. When you think of products that are much more affordable, they are sometimes very expensive. For the people who have the willingness to purchase those, that is a very difficult goal because here we need to be aware that the notion of value for money is always very important!
It is probably even more important for more affordable products because in terms relating to this buyer's percentage of their earnings, the watch purchase will represent much more for this segment of the population.
GC: How have you succeeded in these areas? What do you have to do to fix your priorities?
Antoine: In the new Octo Roma, I mean, it's very much what I've mentioned. We believe that there is a price point that we should not cross. We wanted to remain reasonable in pricing at around 7,500CHF for the watch, which is already a big sum of money. We need to always remember this – that people who go for such a watch – they are spending a lot of their earnings and dedicating it to the watch.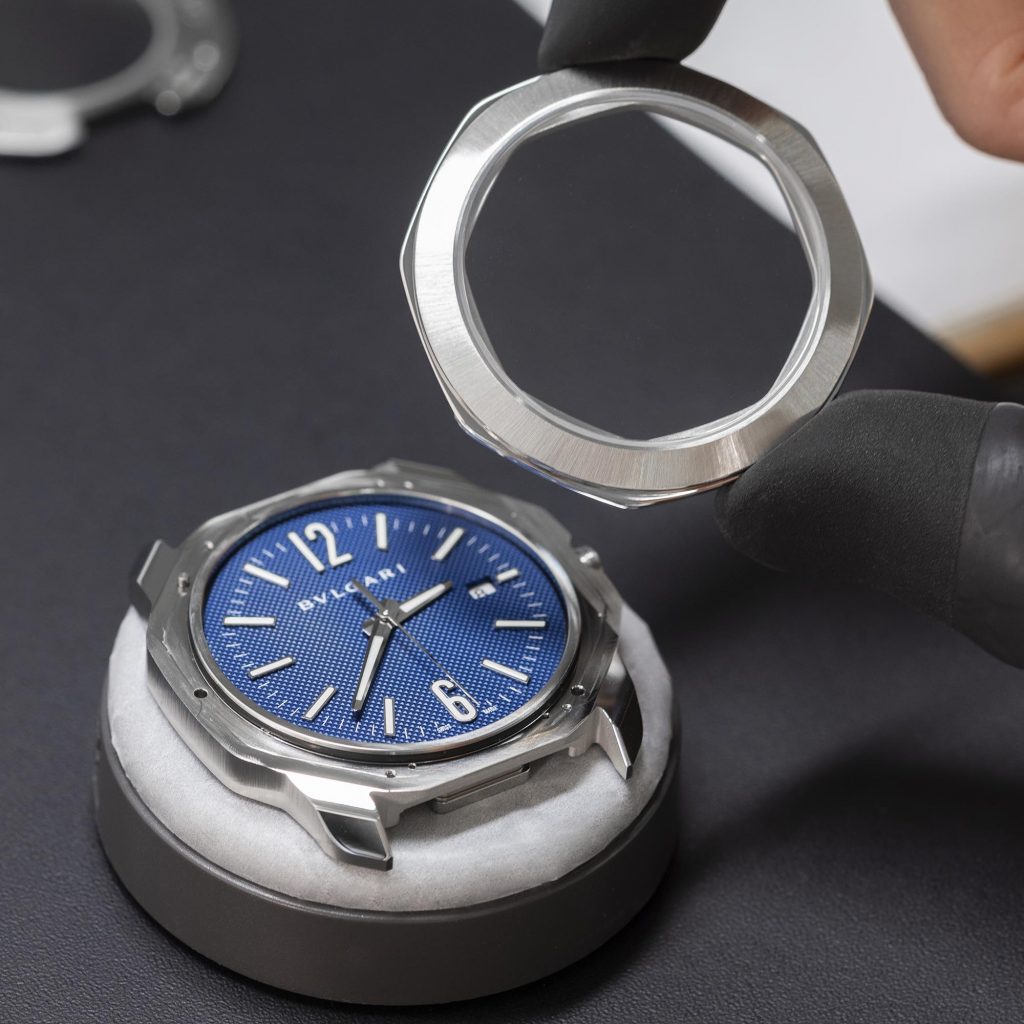 It's important to be able to keep this in mind. It's a complex answer to provide you because when we think of the construction and the design first and the production or industrialisation following after becomes more and more efficient if we get that developmental process right. We consider factors like: how smart are we in our production process? How can we standardize some elements, some production processes? How can we use very modern machines that can efficiently do some of the functions, particularly for the production of spare parts, for example?
For instance, can we re-purpose elements in the Octo Finissimo, and its caliber etc or anything like that? So it's really looking for elements of cost efficiency, actually working on the quality of a caliber: so that the regulating process of the calibers is fast, for instance.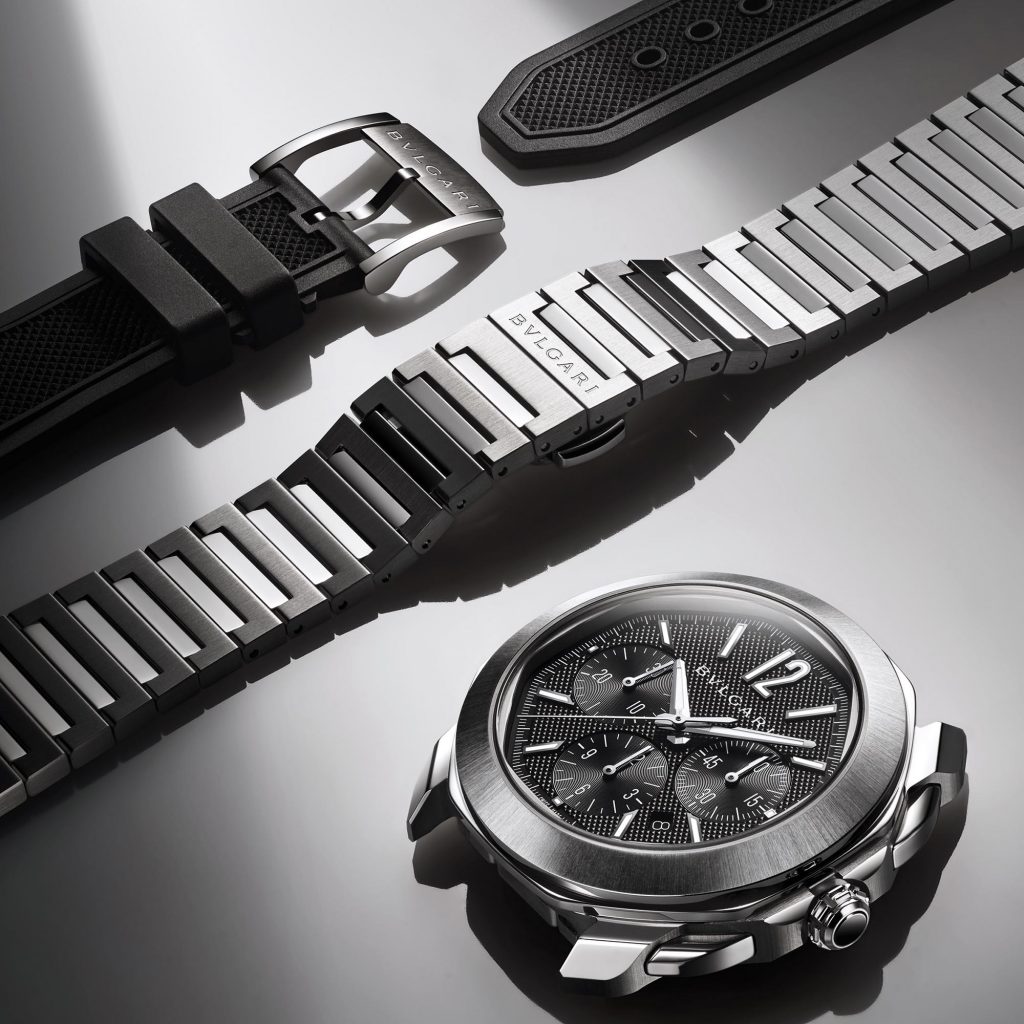 We go very much into the details to ensure that we provide value for money. This is why, in the Octo Roma we introduced the interchangeable strap, which is a very easy system. In addition, we offer the bracelet as well as the strap from the very first day. These offers of value are particularly important for this product as we are competing in a very hot market with very experienced houses like Cartier, Omega and Rolex offering beautifully crafted products. We need to be up to that level and that's what we try to do.
GC: Is there anything from a business perspective you think you might want to work on or improve?
Antoine: I think we're looking for recognition as a watchmaker, of the work done by our current team and their predecessors. We are both Italian and Swiss; both a jeweler and a watchmaker. To be recognised by the public as excellent in both fields is what I want for Bulgari. I mean, we don't want to lose our identity, but we want people to think that Bulgari has this capacity to deliver extraordinary watches as much as extraordinary jewelry.
GC: Any other goals that you want to achieve?
Antoine: Lots of them, but some that I can't share with you. What I can say is I believe that today there is a benefit in being a leader in this category. There are different kinds of leadership. Not necessarily in the sales, but it can also be sales in one price segment. But clearly there is a benefit in terms of visibility, traction, talents, and attraction.
And so clearly, for us, the idea is really to stand out in different segments, and particularly the segment of what I call high horology, high jewellery watches. So those watches mix both crafts with such a level of mastery that almost no one can match what we do, except maybe again, Cartier.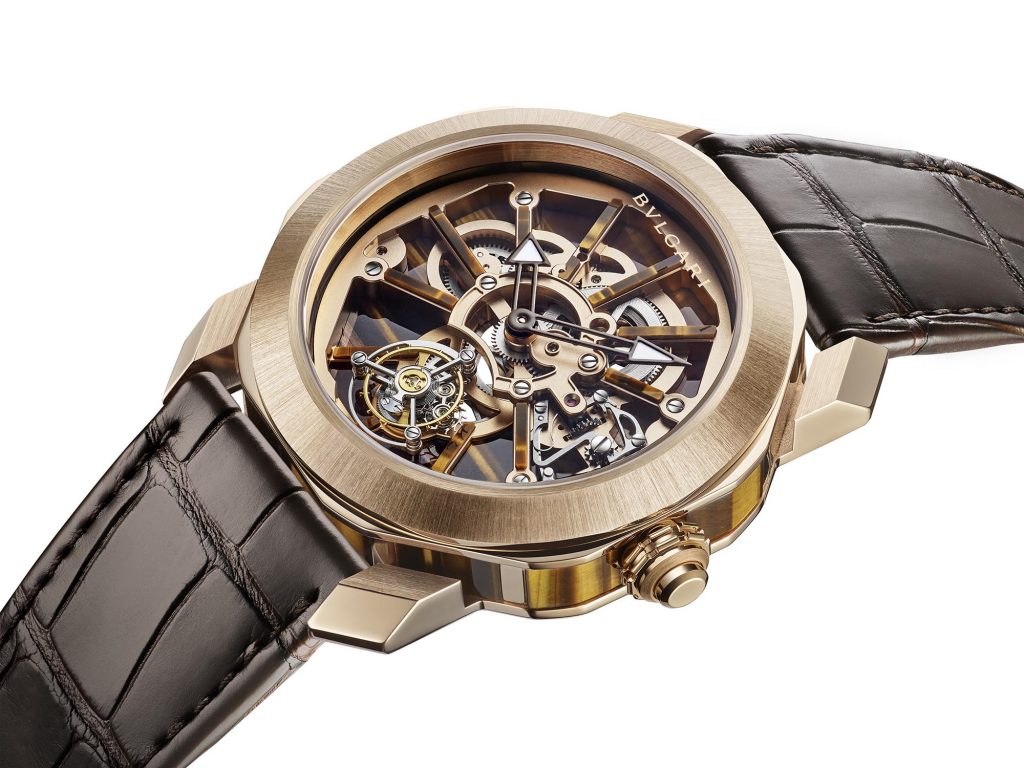 So for us, being able to elevate our watchmaking skills to the level of our jewellery skills is very important. There are very few ladies watches that have both complications in addition to being fully decorated and set with precious stones for example. This is where we want to be recognized – as by far the leading brand providing more and more mechanical calibers to ladies watches like Piccolissimo, like Precious Naturalia, like the Octo Roma Tourbillon Lumiere.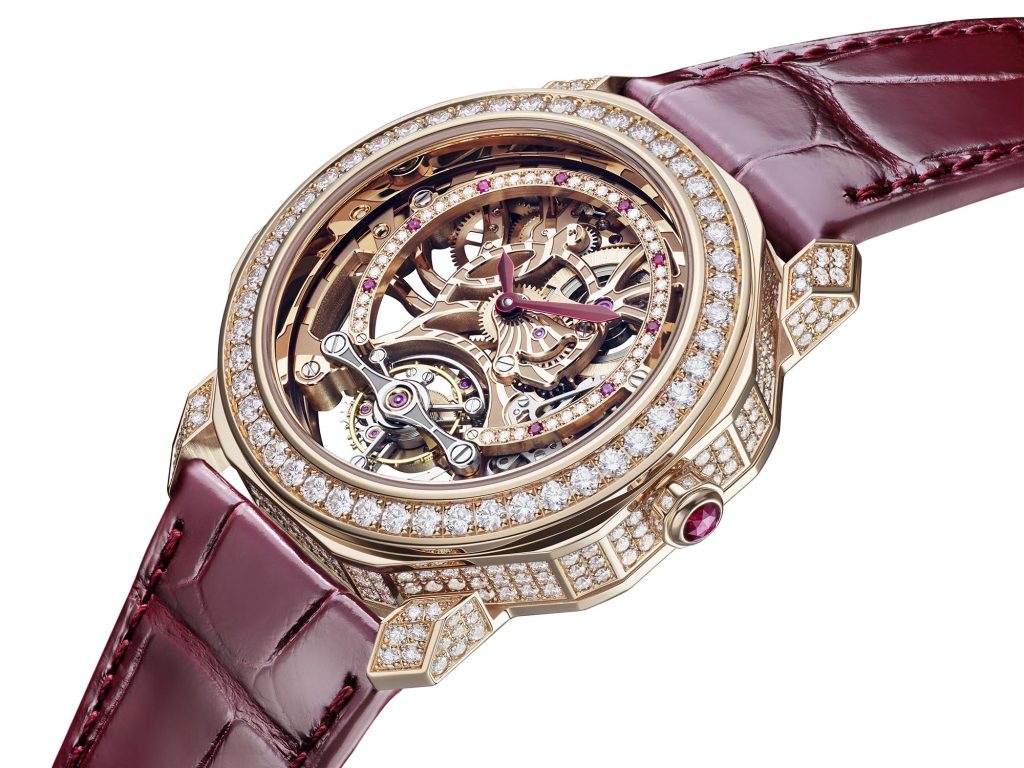 GC: You're not part of Watches and Wonders this year. Is there any particular reason?
Antoine: Having looked at the way things were, with the experience of last year and expectations around this year, we wanted to build an environment that is extremely welcoming, comfortable, easy, in a way, even if you have to drive to get here. The location at President Wilson gives us a smooth way to manage the experience and we feel very comfortable here.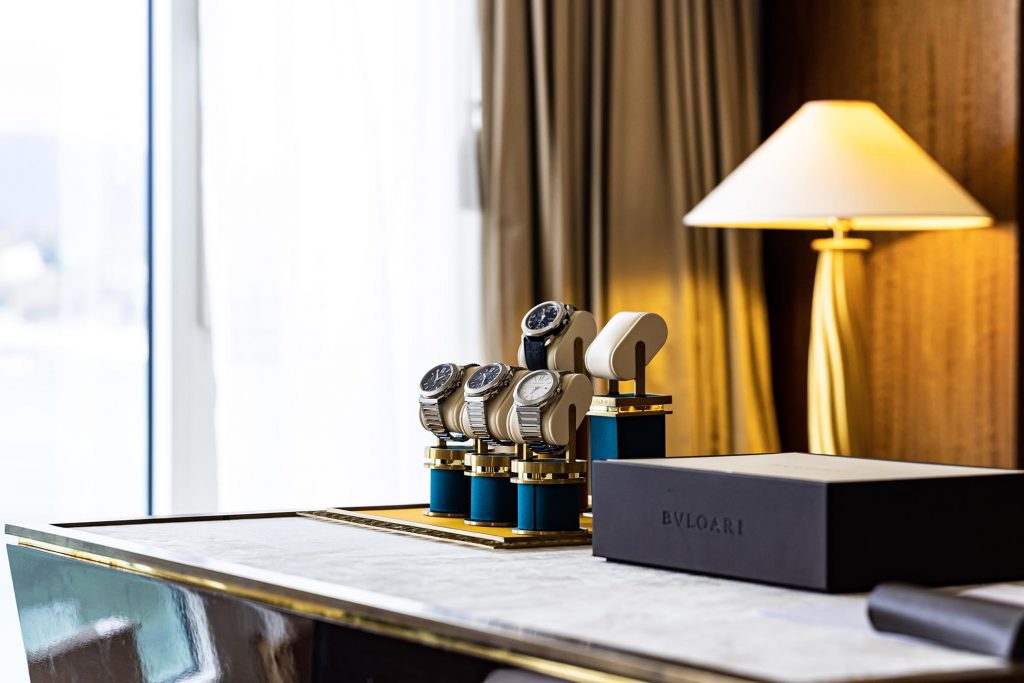 As you can see, there's a lot of daylight which facilitates a perfect appreciation of the products. It's quiet. We try to build some kind of cocoon-like space where you forget about time to enjoy and appreciate us, without the pressure and the stress of a salon and that's why we're here.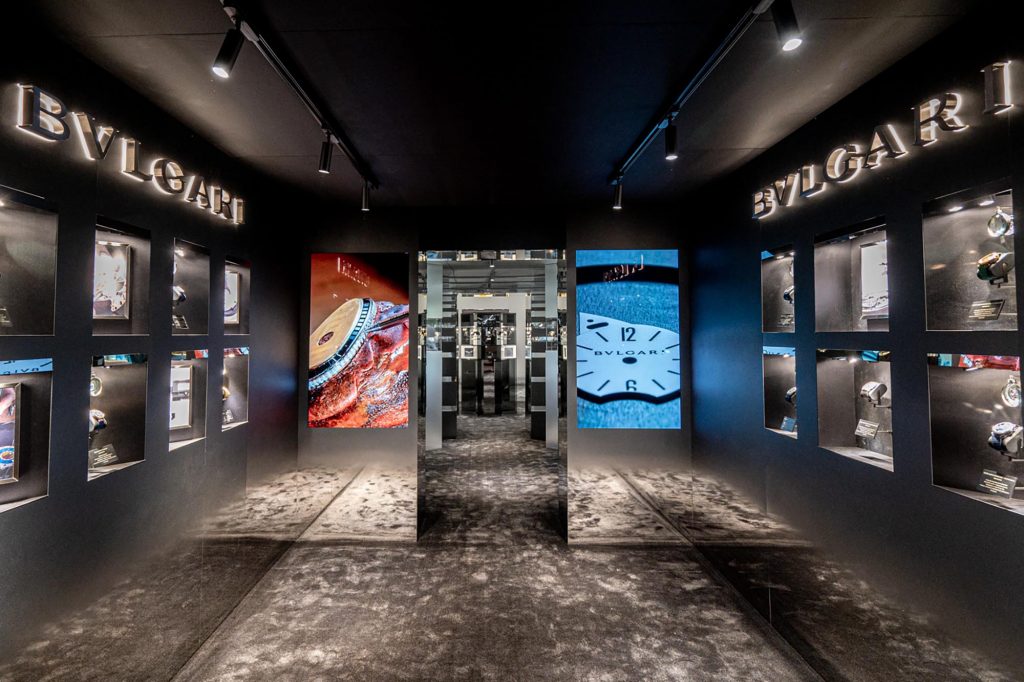 We want to bring you the best experience, be it in terms of products, or in terms of connection with us. There is a very large space around us. It's not tight – tight in time, tight in space, tight in questions. We love this Italian way of experiencing things and to share it.
GC: Tell me more about what you are showing this year?
Antoine: Yes, we are presenting this new Octa Roma version. A new version of the Octa Roma that was launched eleven years ago. After the Octa Roma was launched, we concentrated our work on Octo Finissimo. We pushed, pushed, pushed. Our direction went slimmer, slimmer, we worked out the whole scope. We dedicated all our energy to the Octo Finissimo and its complications until we reached the Ultra Thin last year. Then we took a step back and we thought of Octo Roma.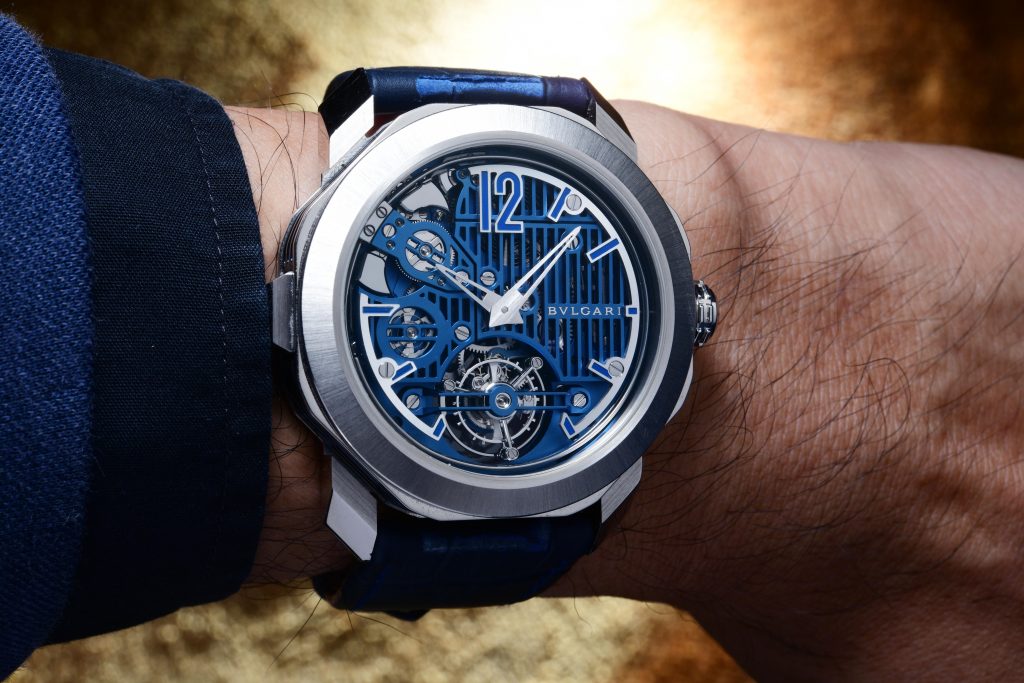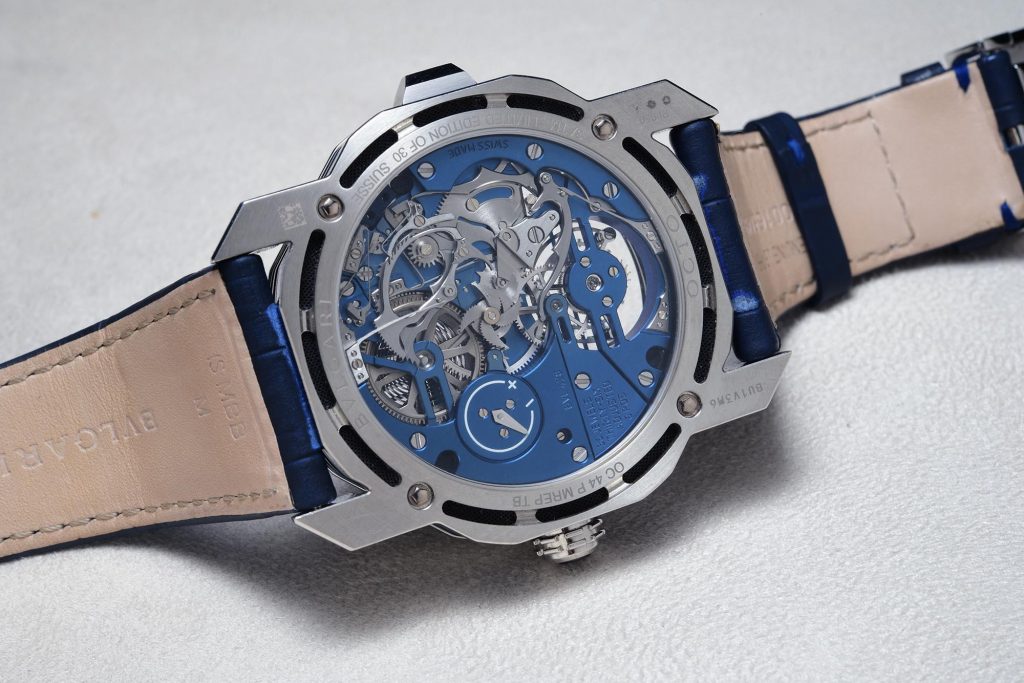 Actually, we did work a lot on it already. We introduced a new Minute Repeater and Grand Sonnerie. We introduced the Striking Time in 2017, but we haven't touched the watch since. And we've changed a lot in ten years. So it was time to step back and to think, okay, what do we bring to Octo Roma to update it to today's standards, but also to, today's Bulgari standards in watchmaking. In capitalising on those ten years, there's plenty of details that we've changed. We've completely redesigned the watch. It's very subtle. But you're looking to make a watch that is right and balanced, and that's what we've done.
So I'm showing you the previous model. If you look at this model versus the previous model, and if you look at the case, and if you touch it, you can feel the refinements, the softness, the difference with the angles.
Yes, also in the thickness as well. Everything's been designed to bring more elegance, comfort, and wearability. We have improved finishing on the dial with the little guilloche, which is somewhat attributed to traditional watchmaking. The more confident we are with our products, the more techniques we manage internally, the more we can also connect to our Swiss roots as much as our Italian roots represented by the Octo shape.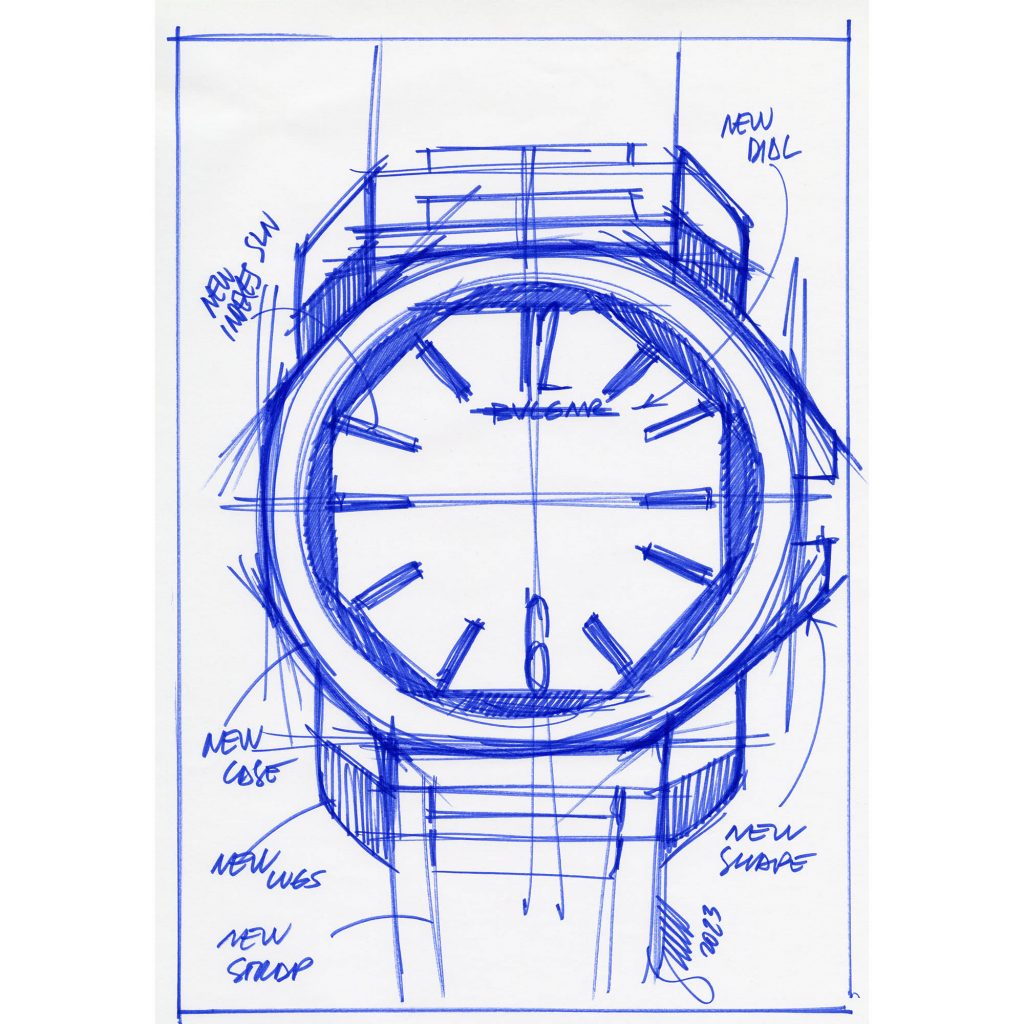 It's us, it's our Octo family. It's a different version that is more versatile, more universal in a way – more accessible not only from a price point perspective, but also from a design perspective. It matches the standard taste, but it's also a shape that can welcome very technical designs and aesthetics and calibers, very high end calibers as well.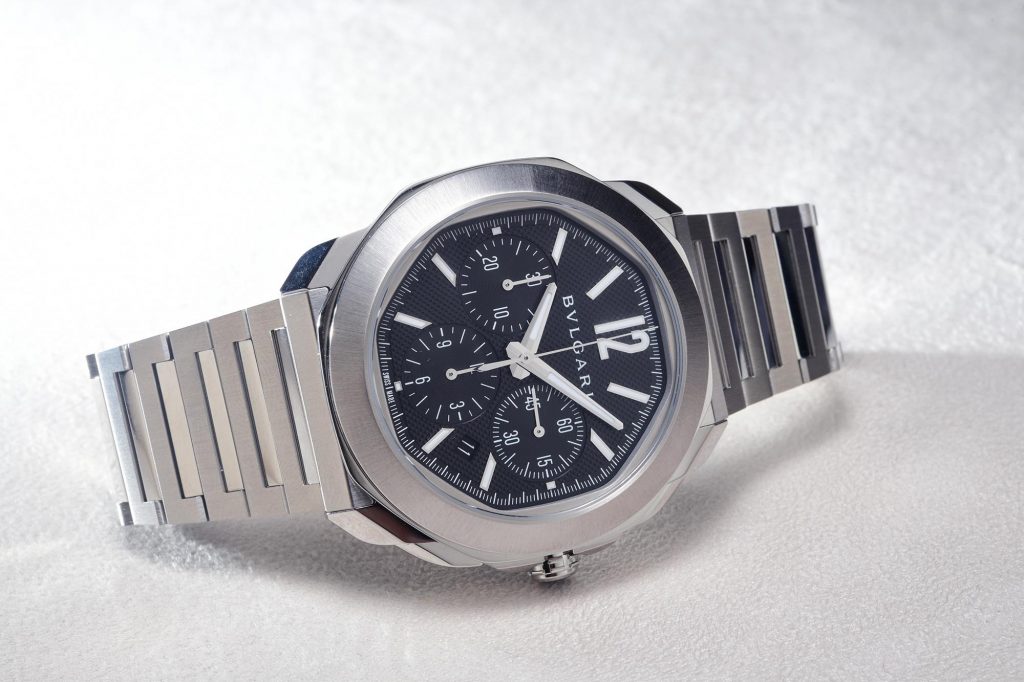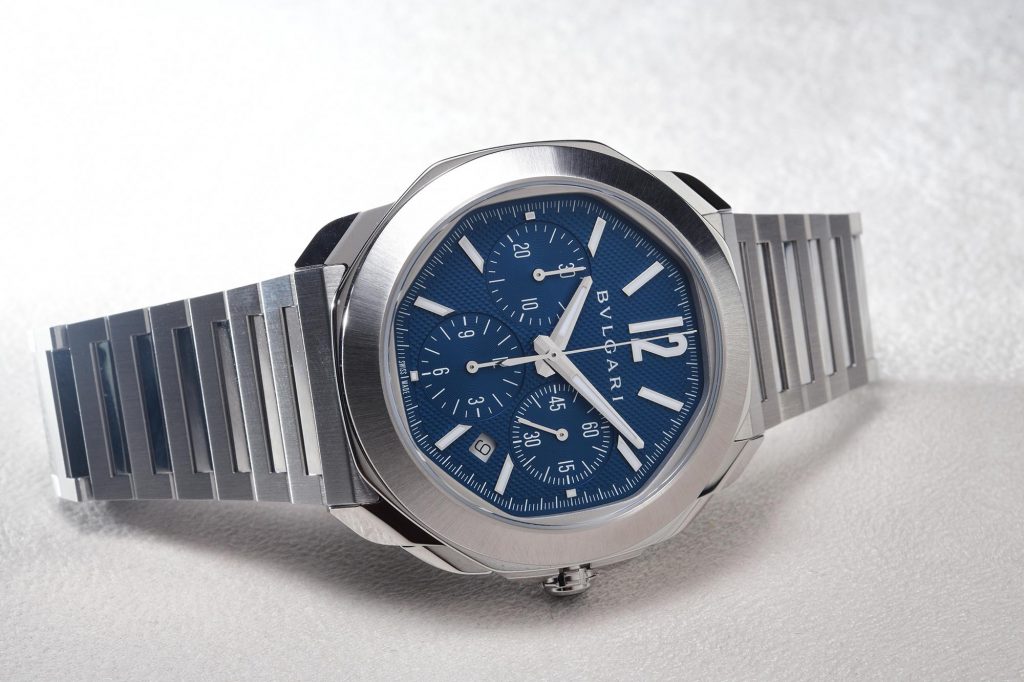 And also it's welcoming to our new in-house chronograph, where the pushers are very nice to operate: beautiful pushers, positioned very high compared to traditional pushers. So actually we have cams and levers which facilitate the perfect, easy pressure. We worked a lot between the watchmakers, the constructor and the design studio to make this happen.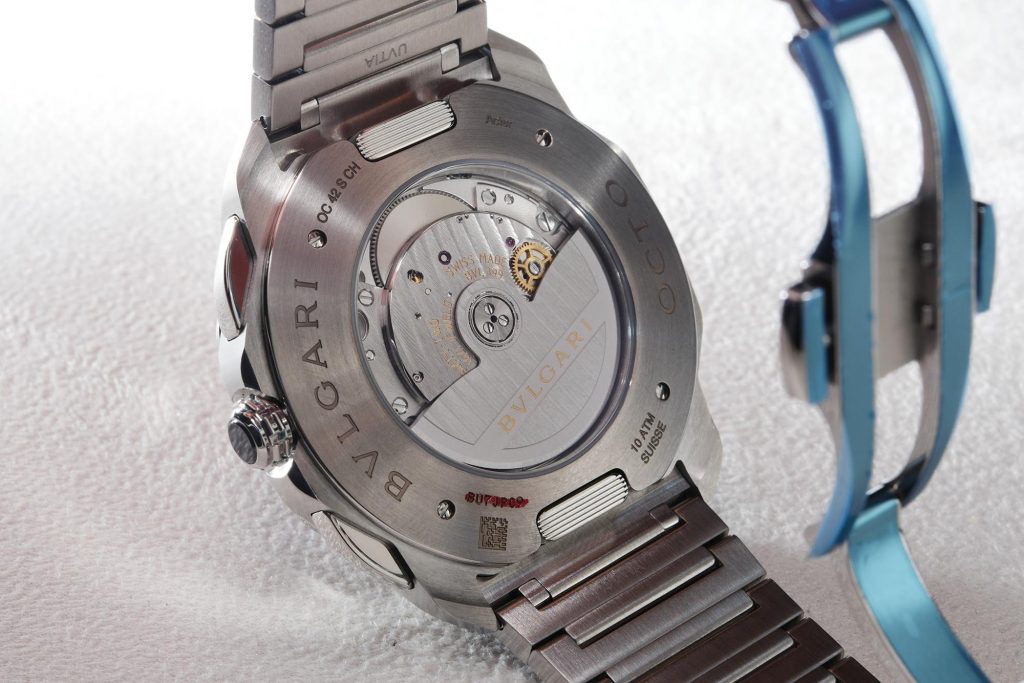 GC: And of course, with Octo Finissimo having won so many awards, the expectation now for Bulgari as a watchmaker is very high. Is this expectation always in your mind when you produce something new?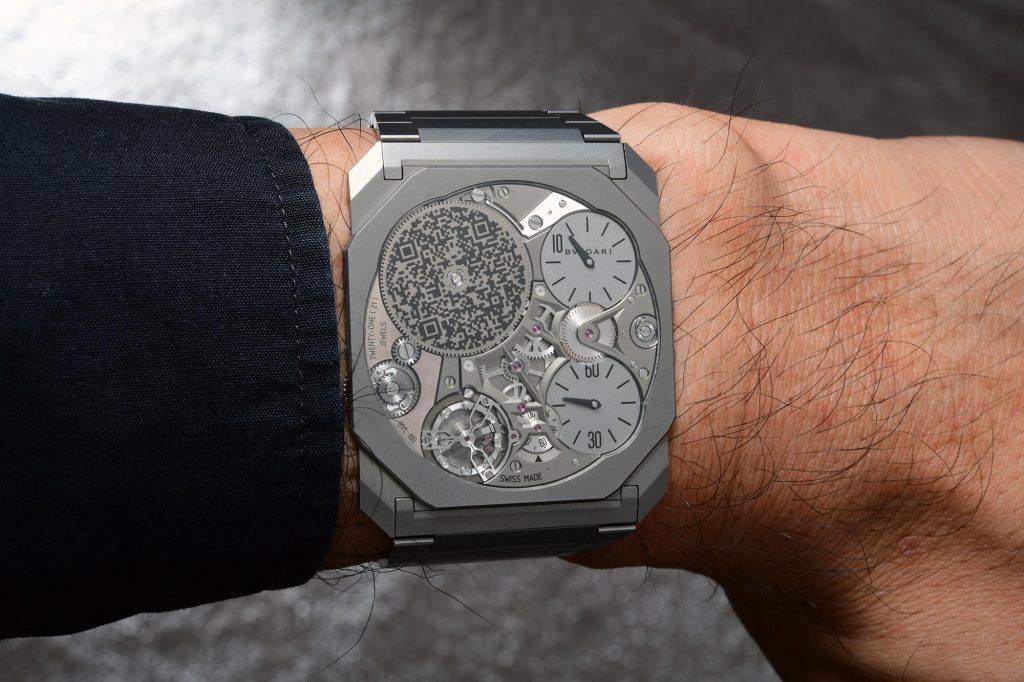 Antoine: Sometimes these kinds of projects are as, if not more, difficult than Ultra Thin. With the Ultra Thin, there is no competition. You're pushing yourself, but you're in the field where actually, because you have your expertise, you know how far you can go further. So of course you're pushing, but it's under control after a certain time.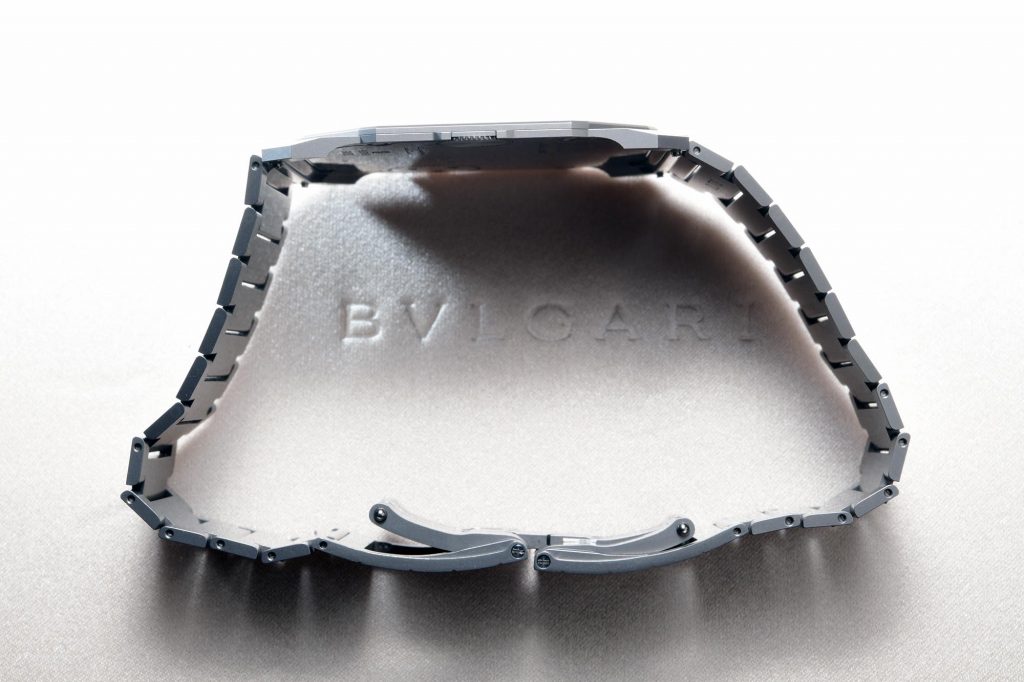 Whereas here, you're in a segment that is highly competitive with extraordinary benchmarks. So to be able to propose something that gives the impression that it's right, it's proper, it's pertinent, is very difficult. In both cases, we are clearly addressing different challenges, but in both cases, we're facing challenges for sure.
GC: Last question. In terms of market share or some kind of volume, what would you like to achieve?
Antoine: What I can tell you is that we have the potential to grow very significantly. We're going to invest in our manufacturing, processes, resources and tools very significantly to match the demand. Finally, just being among the leaders of the industry is our ambition.
GC: Thank you Antoine for this interview and hope to see you again soon!