Of all the watch models that Oris could have chosen to introduce the new Calibre 400 movement in, they chose to house it in the rugged case of the Aquis – an Oris model synonymous with toughness and reliability in everyday use. Rightfully so, as the hardy nature of the Aquis design matches the ingenuity of the new calibre that introduces new standards of construction, testing and reliability for the brand – all for a price that is incredibly reasonable (relatively speaking) in the world of watches. Whether you are dipping your toes in the universe of horology, or you now live and breathe movements, movement design, case construction and dial finishes, it is good to know that the Oris Aquis Date Calibre 400 has something for all lovers of watchmaking.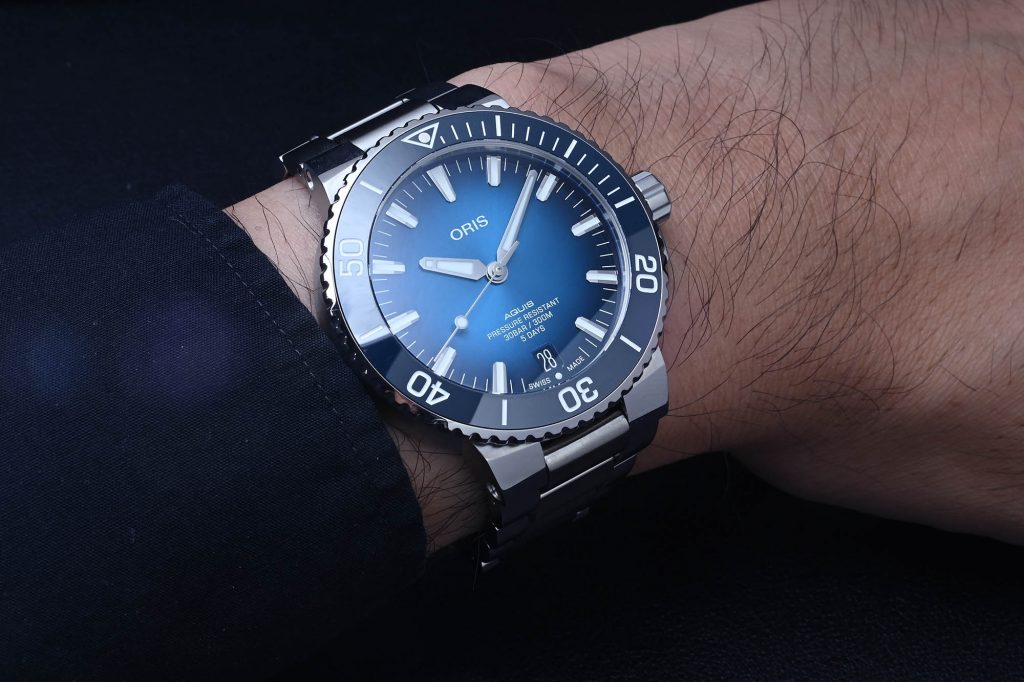 We start with the movement. Oris has been making strides with its in-house movements of late with the likes of the Calibre 110 and its descendants. These movements incorporated long power reserves in these movements, and then building complications on top of a solid base movement. The watches that were part of the Artelier and ProPilot line, however, did feature a sense of niche appeal with their larger sizing and manual winding movements. With the new Calibre 400, Oris brings their ingenuity to a wider audience for everyday wear, as well as serious watchmaking value to the table.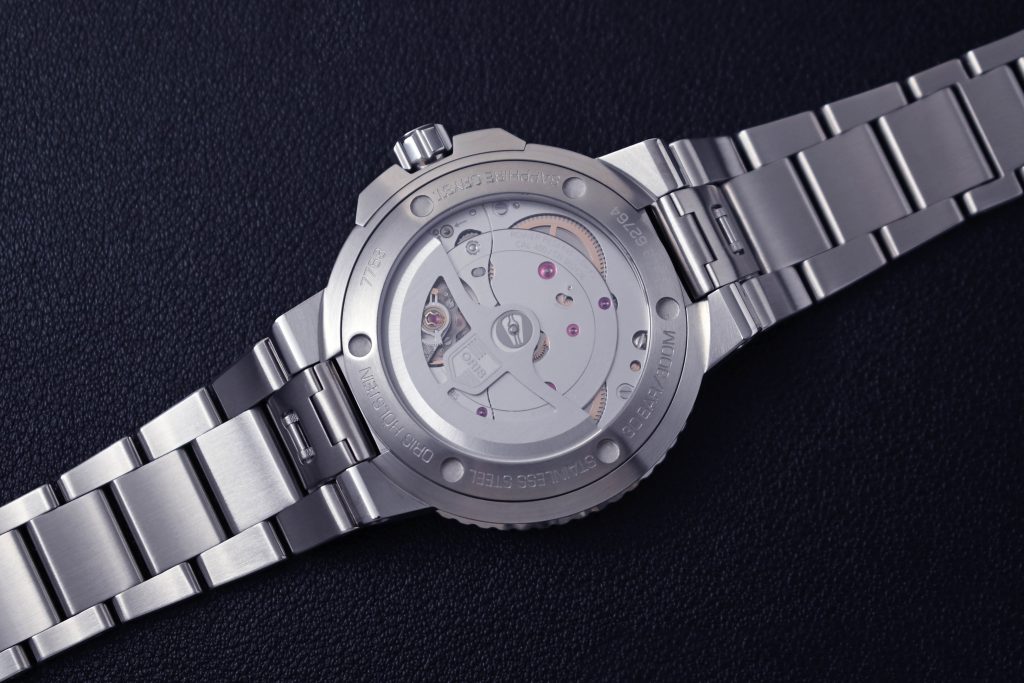 Most watch owners complain of their watches running out of power after around the two-day mark, and frankly, most watches at the $5000 dollar price mark will be affected by this problem as they are often equipped with ETA or Sellita base movements. This is not to say that they are inferior movements – far from it (their reliability, sturdiness and serviceability lends themselves to being so heavily utilised in the industry).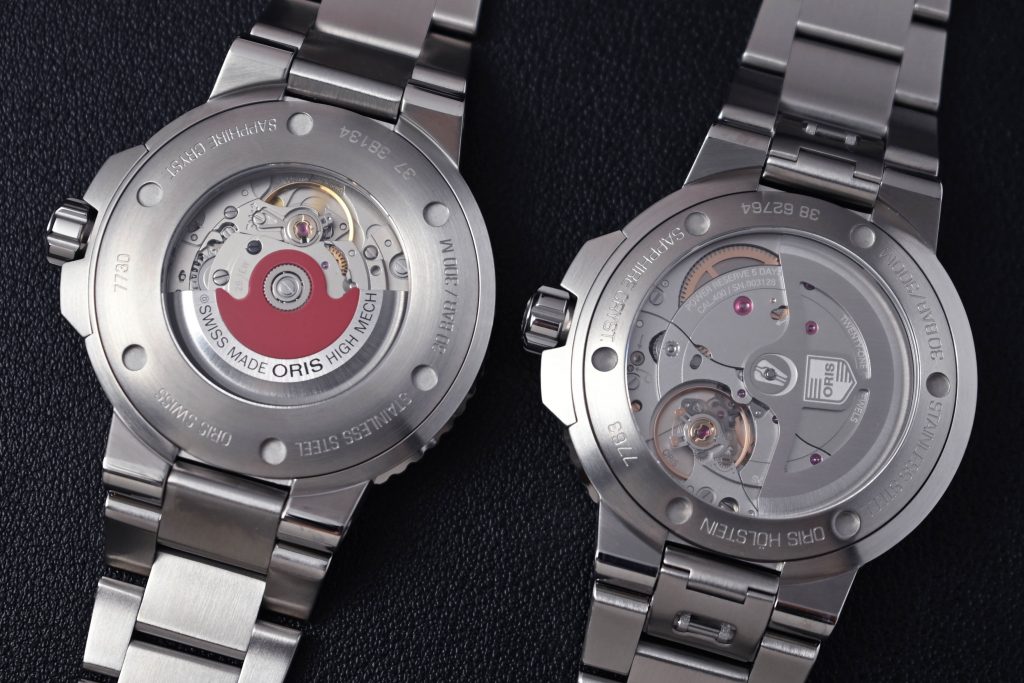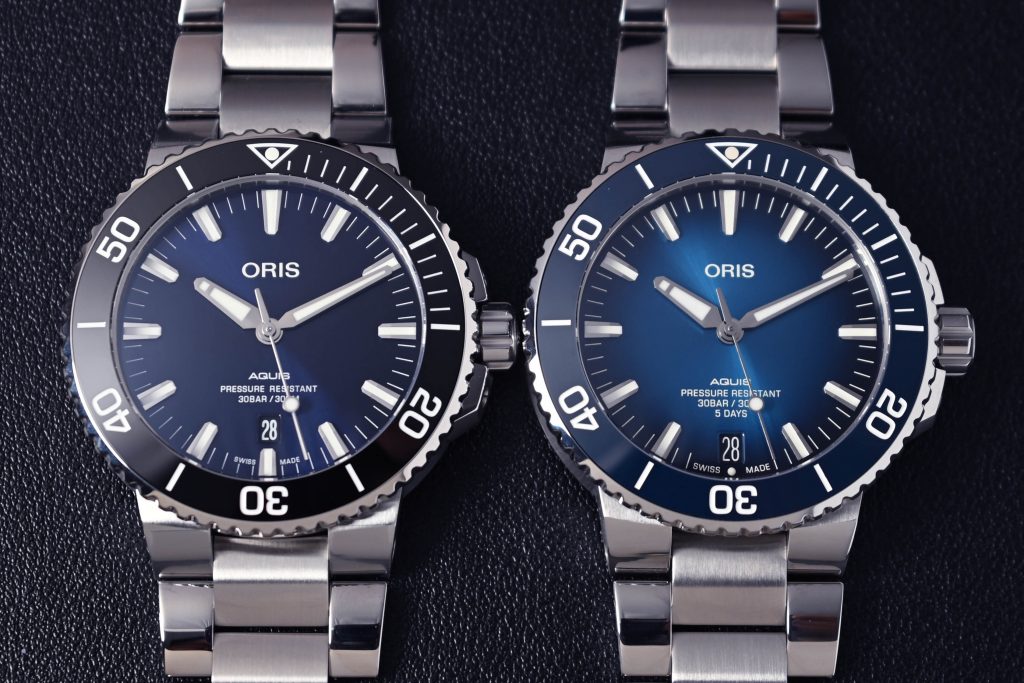 However, Oris has recognised this as an issue for their customers and incorporated a twin-barrel construction housing two extended mainsprings delivering a five-day power reserve. As Beat Fischli, Chief Operating Officer of Oris stated "Three days is normal, but we wanted to do better" – and indeed they did. Even if you take this watch off for the weekend and put it back on your wrist on Monday, it will still be running, with plenty of power to spare. An increased amount of power reserve also needs a method of winding, and Oris also turned its attention to improving the reliability of the automatic winding system. Oris eliminated the use of the traditional ball-bearing system, and instead uses a slide-bearing system that winds in one direction. This reduces the part count of the automatic winding system, and in turn, increases reliability of the movement as a whole.
In today's world, we are surrounded by electronics and magnetic fields, and these environments can pose hazardous to the traditional mechanical watch by magnetising critical components within the movement and cause it to run fast. In their quest for reliability, Oris incorporated a silicon anchor and escape wheel, as well as around 30 other components made out of non-ferrous and non-magnetic materials to ensure that the movement is unperturbed by magnetism.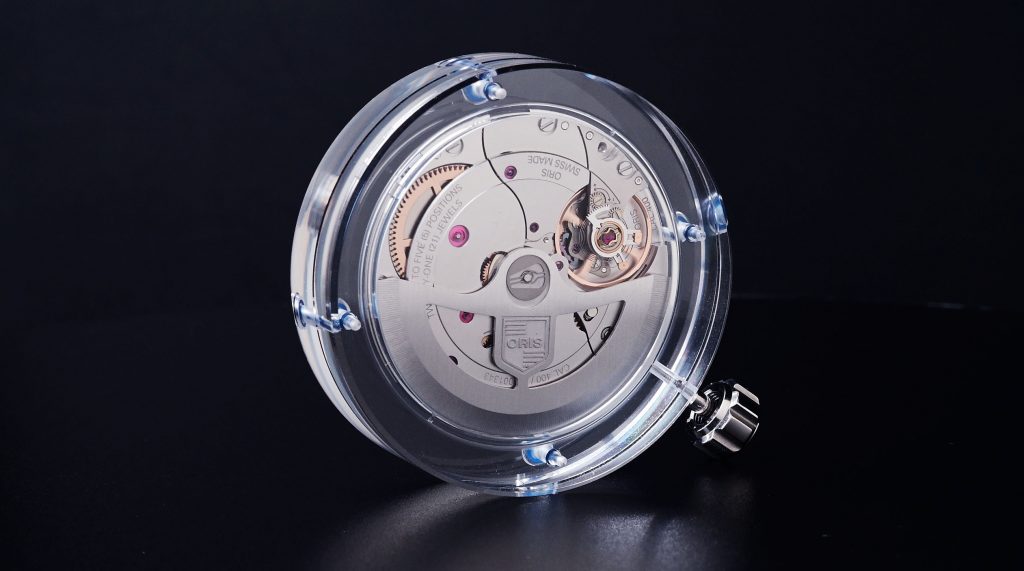 Working with Laboratoire Dubois (the same organisation that conducts the Chronofiable tests for wear and tear), they determined that the incorporation of these components enables the movement to better withstand magnetic fields. This was proven by its timekeeping results, only deviating by less than 10 seconds a day under a magnetic field strength of 2,250 Gauss. Under international standards (ISO 764 for anti-magnetic watches) a watch has to deviate no more than 30 seconds under a magnetic field strength of 200 Gauss – the Oris Calibre 400 exceeds these standards by a long way.
This then leads us to the watch itself. As we said earlier, it is absolutely fitting that Oris has housed their newly developed movement in the Aquis Date – for many watch enthusiasts, a diver's watch represents the ultimate in toughness and reliability, and such a watch demands a movement that will meet and exceed these expectations. The new Oris Aquis Date Calibre 400, then, delivers a rugged watch capable of handling whatever life throws at it.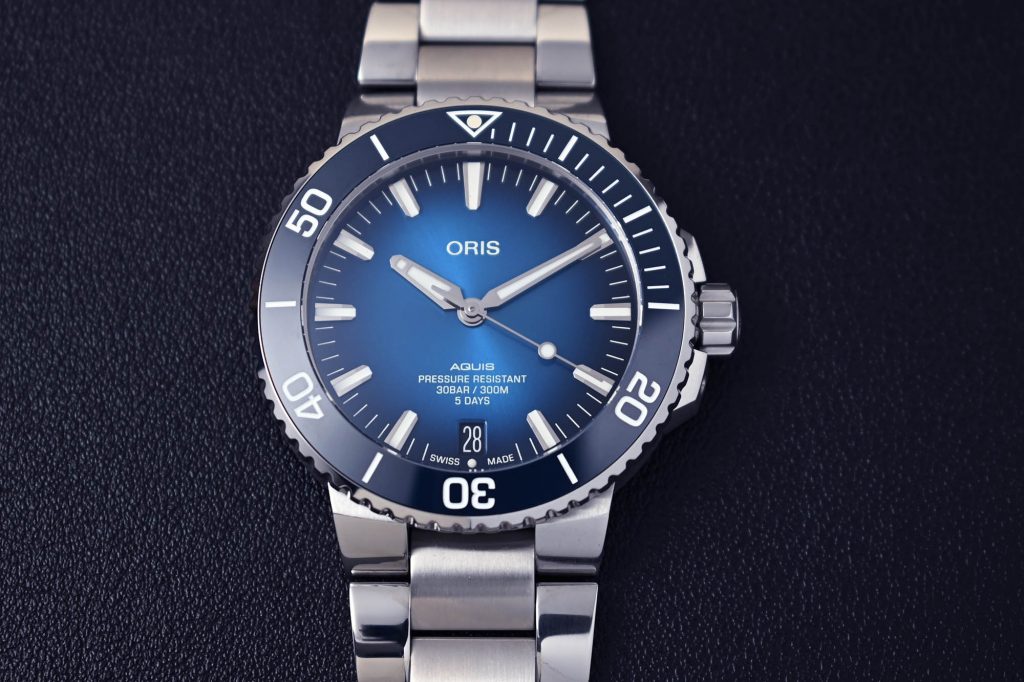 Upon first glance, the dial draws you in with its blue degradé/gradient finishing, starting with an inky dark blue at the minute markers, and gradually getting lighter towards the centre. This culminates in a sea blue akin to what you would see in images of a resort in the Maldives. The hands and markers are filled with SuperLuminova with a blue tinge for added legibility in the dark. The case is water resistant to 30 bar, and features a blue ceramic uni-directional bezel to match the dial. Even though the case is bordering on the large side of the spectrum, its short lugs ensure a great fit on all wrists.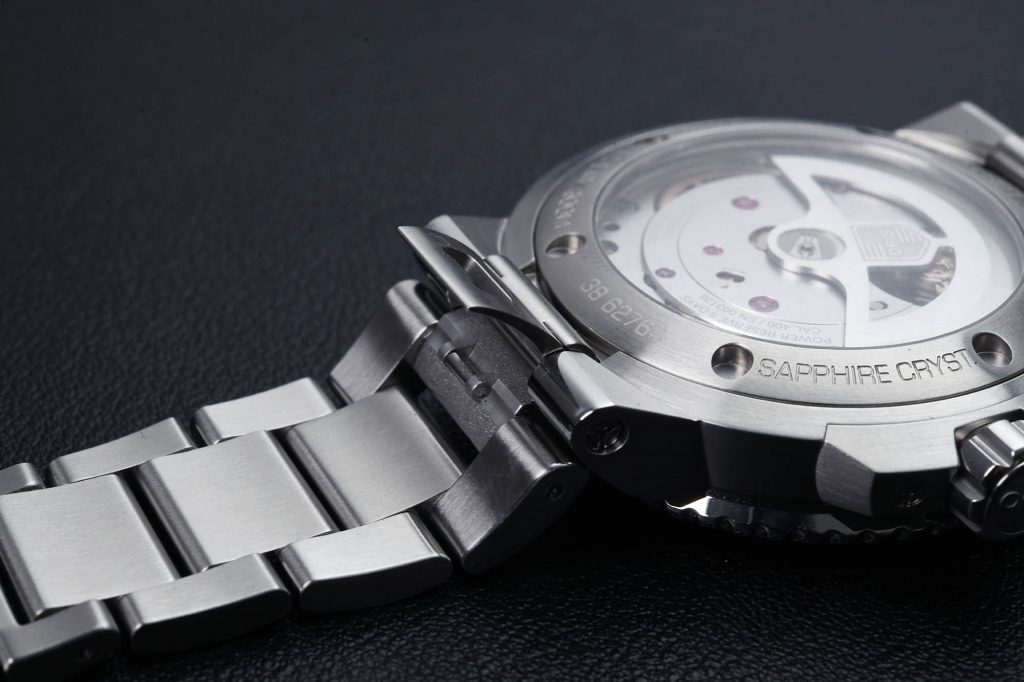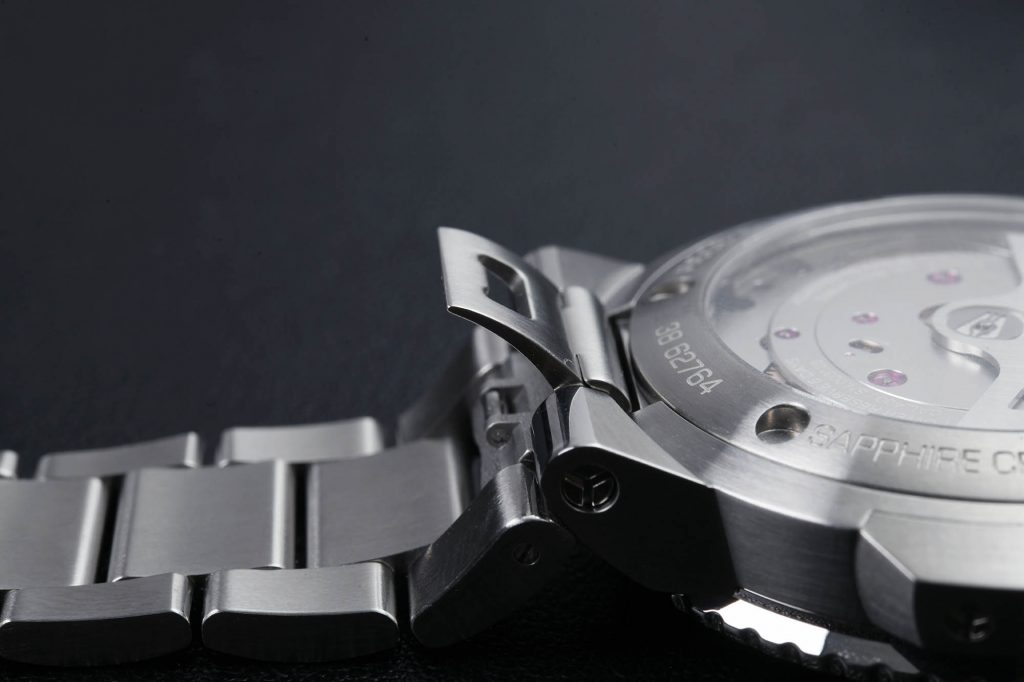 Oris have even considered the strap in their re-imagining of the Aquis Date, with a quick-change system that only requires the lifting of a flap – for times when you prefer the increased comfort of its proprietary rubber strap or the style of the bracelet. When you turn the watch over, you are greeted by a large sapphire crystal caseback with the Calibre 400 in full view. It is not often you get to see an anti-magnetic movement exhibited in this fashion, but with the technical improvements that Oris have made with the movement, it's only fitting that they exhibit their hard work.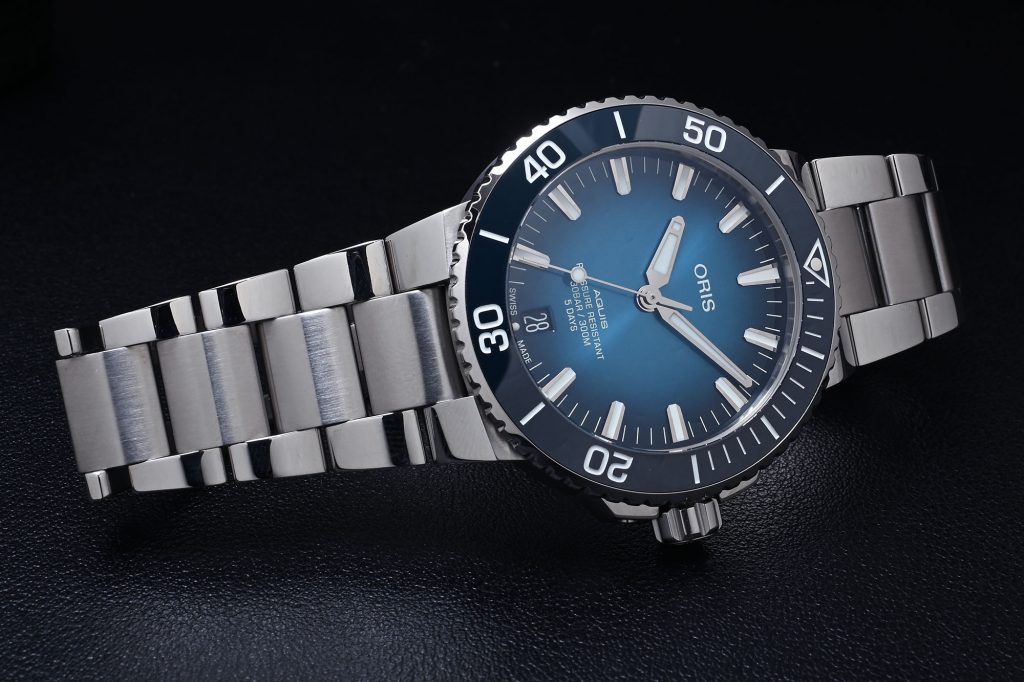 There is no doubt that many watch lovers have been pining for longer power reserves, and increased reliability in their watches. With all things considered, Oris are confident enough in this watch and the Calibre 400 that they offer a 10 year warranty upon registering it on MyOris. This is by far the longest warranty period I have seen in the watch industry, and it is great to see the brand delivering this value with a watch meant for everyday wear.
This watch then represents a new step forward for Oris, and we can expect to see even more watches with the groundbreaking Calibre 400 in the future. The Oris Aquis Date Calibre 400, brings incredible movement engineering into a package that is tough, reliable and ready for action – ready to be part of your life as your first watch, or as part of a well-rounded collection.