Brian May is best known as the one of the founding members of the legendary band, Queen, the lead guitarist who has a pivotal part in one of the greatest rock bands that has ever existed. Interestingly he's also an astrophysicist as well, having been awarded a PhD in astrophysics from Imperial College London for work started in 1971 and completed in 2007. This is a fact that might make one wonder why god might be so unfair as to give such intelligence and musical ability to one person, but let's not begrudge the man for his achievements.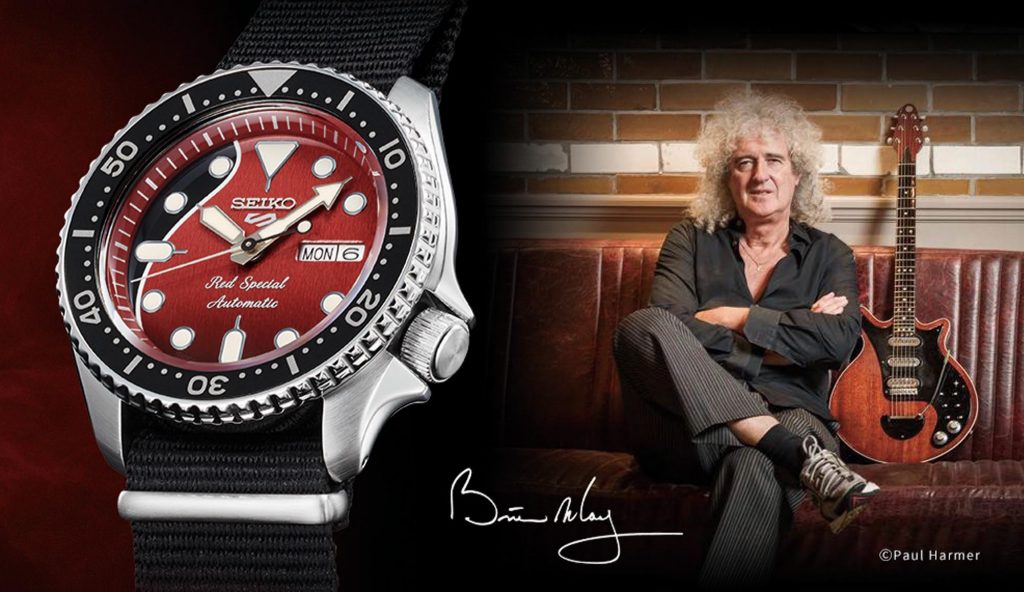 That being said, what do I make of the limited edition watch between Brian May and Seiko 5?
Well, initially I was surprised, and thought that it was one of those collaborations that just happened because a sum of money was the only motivating factor. Turns out that I should have known my facts better.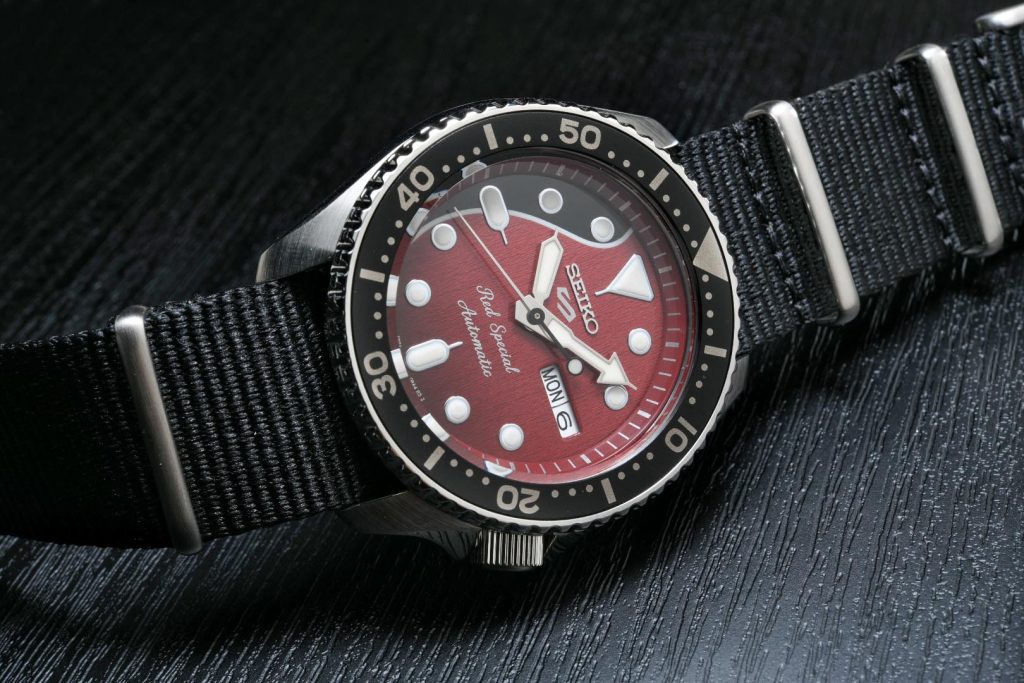 The real reason is that May has been wearing a Seiko diver's watch for 40 years, and it was a watch that he bought while on tour in Japan in the 1970's, and has been seen ever since, on his wrist when on stage.
The Seiko 5 diver that forms the basis of this new limited edition therefore pays tribute to that fact, and also comes with a dial design that celebrates another one of May's long-term tools, his guitar, nicknamed "Red Special", that has perhaps spent the most amount of time in close proximity to his watch.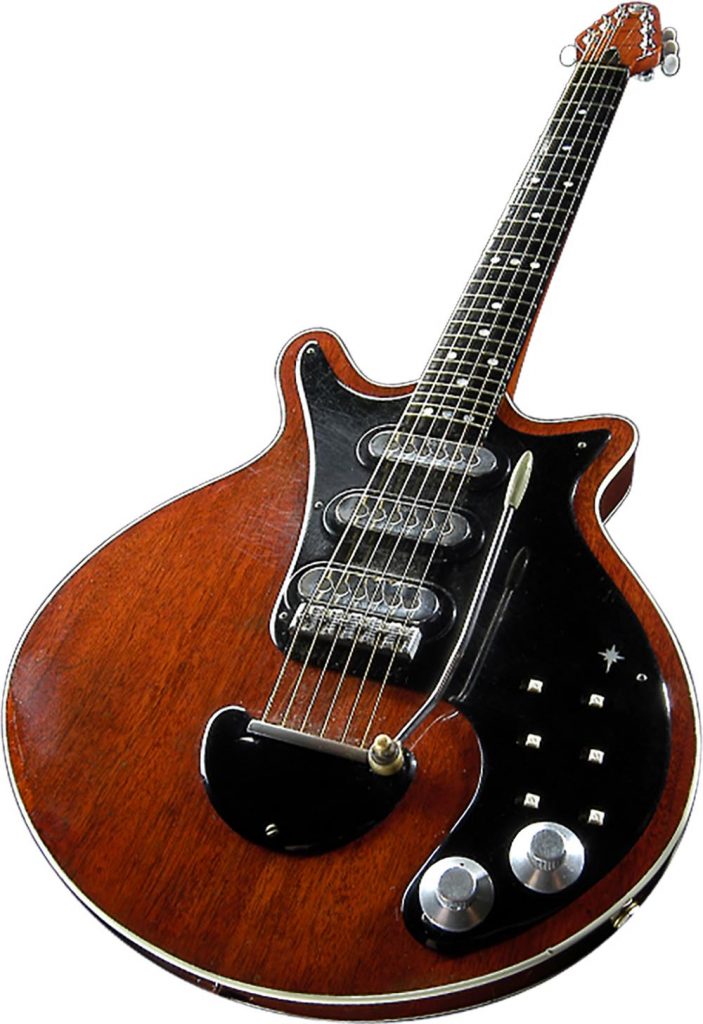 This legendary guitar is one that you've probably heard the sound of before if you're familiar with any of Queen's greatest hits, and turns out it was no store bought instrument as well.
The story is certainly one for the history books. "Red Special" was built by May and his father in the early 1960's by hand and only with hand tools. With a neck carved from the 100 year old wood of an old fireplace, a body made from a blockboard with an ancient oak insert, and then covered with a mahogany veneer that they stained and polished.
To these an innovative tremolo system, designed by May, was added, that came with a hand-carved mild steel rocker plate pivoting on a knife edge, with the pull of the strings balanced by motorcycle valve springs. Lastly, the tremolo arm was improvised from part of a bicycle saddlebag holder and then capped with a piece of a sturdy knitting needle.
Home-made from parts and pieces lying around, and with lots of passion, this is the guitar that has served May well for more than 50 years, and is truly one of the great instruments of musical history.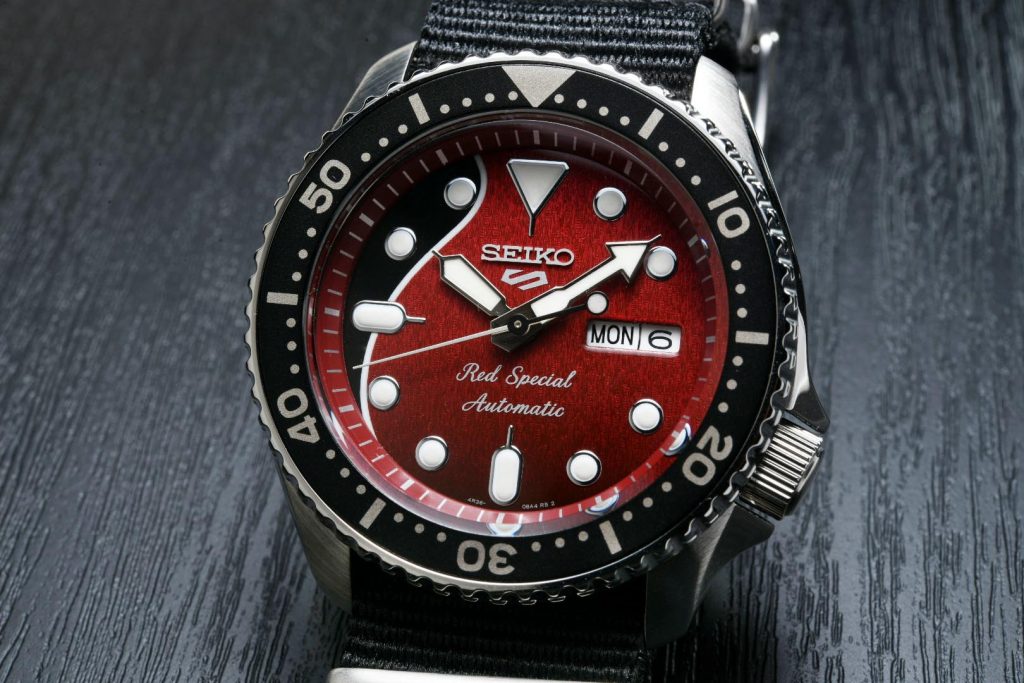 To this end, the dial of the new Seiko 5 diver has the same red and black color scheme as the "Red Special" and features the delicate wood-like pattern that is seen on the body of the guitar.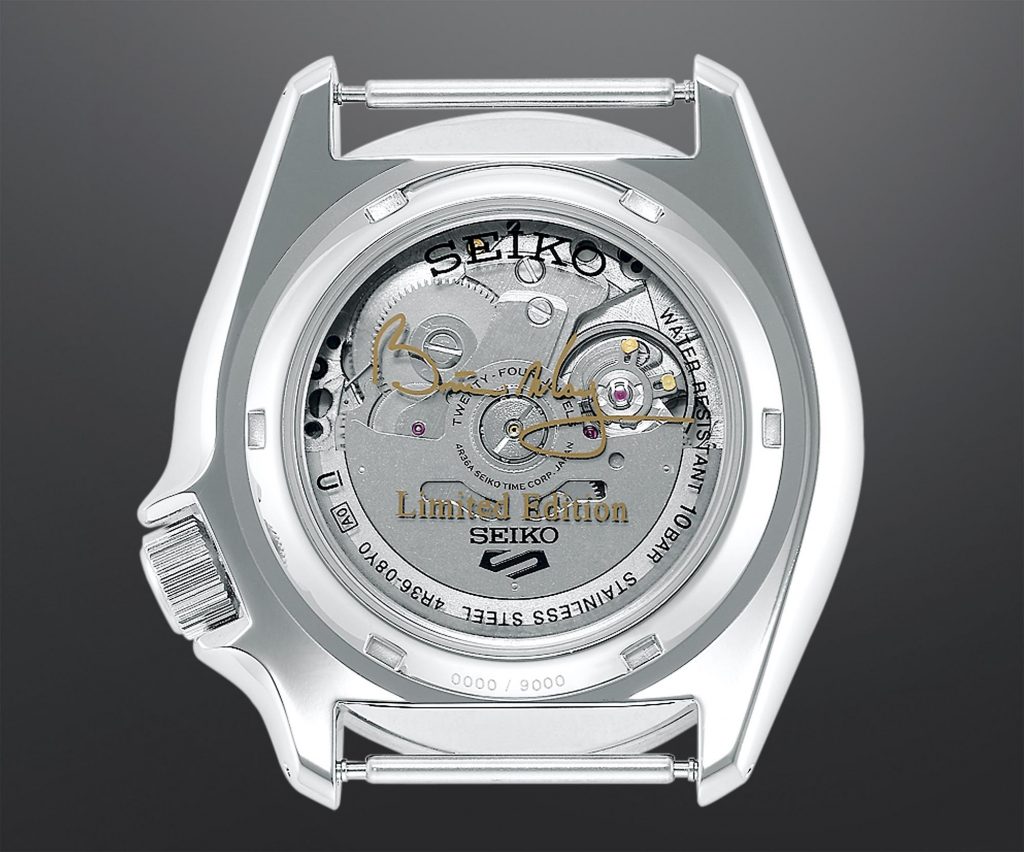 Round the back, the watch has May's signature on the glass case back and comes numbered – with the text – "LIMITED EDITION" and the serial number from 0001/9000 to 9000/9000.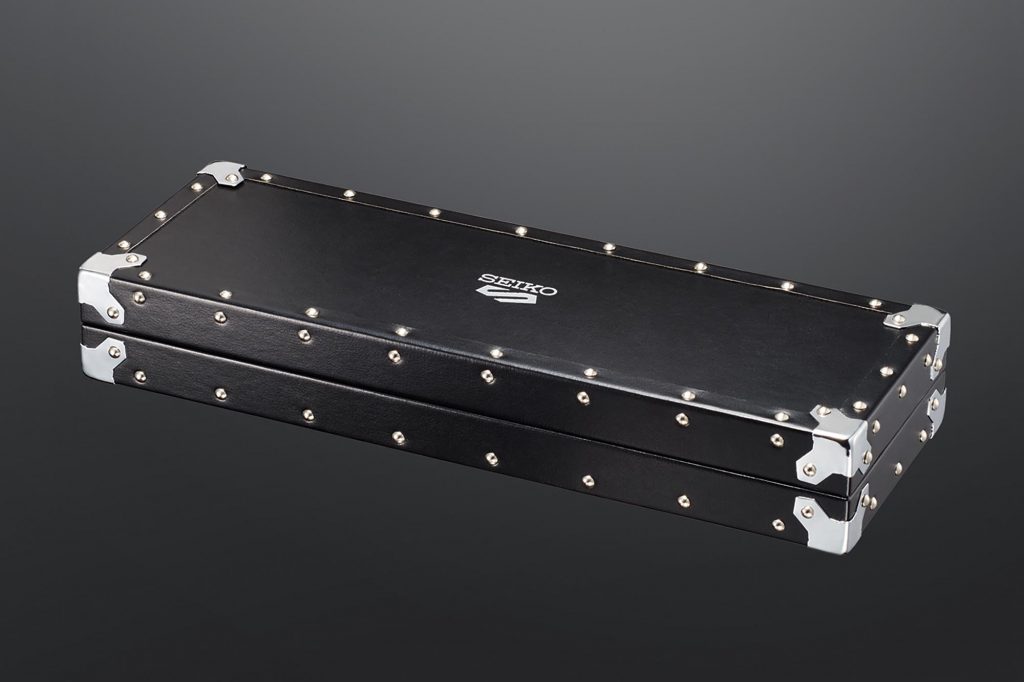 To make the whole thing feel even more special, the presentation box that the watch comes in is also shaped like a guitar case, and contains a commemorative coin that is based on the sixpenny piece that May has used throughout his career as a plectrum.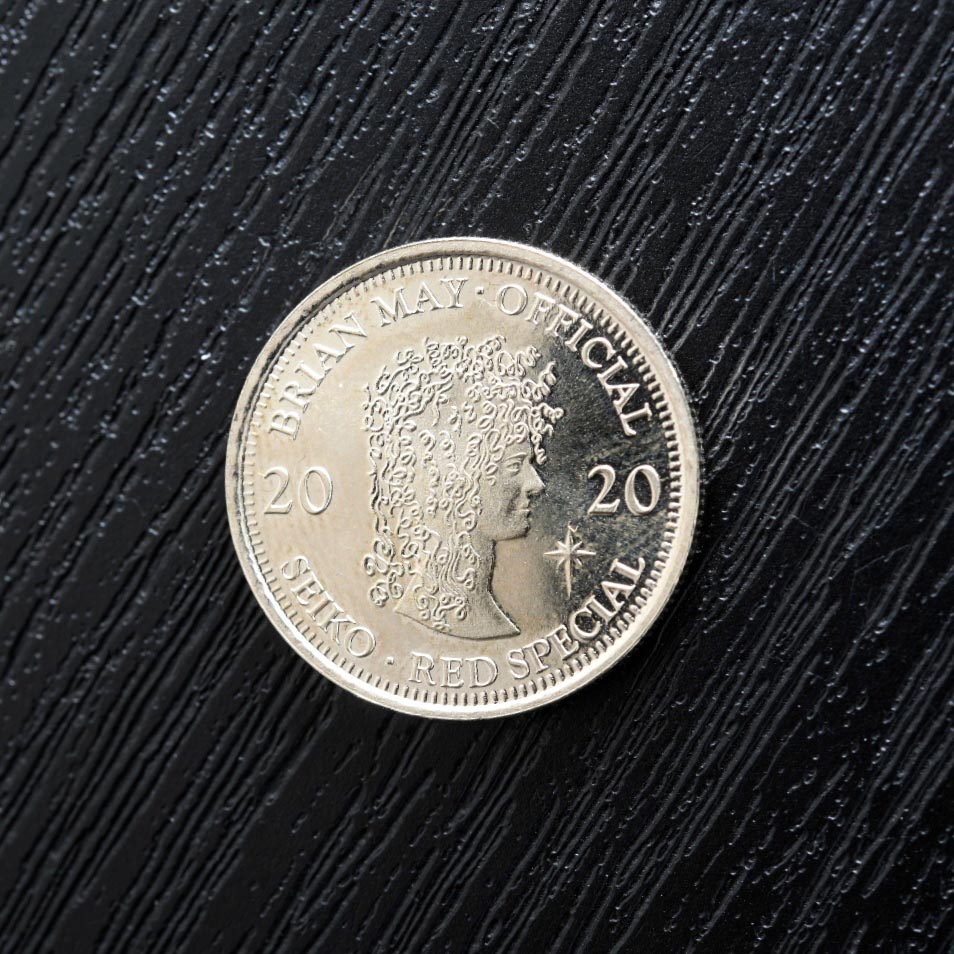 It's quite a common thing nowadays with watch brands to collaborate with various famous individuals, and one with a musician of May's stature is certainly welcome. The fact that it comes in the form of the affordable and well priced Seiko 5 diver makes it more palatable, since it allows a wide ownership by many of his fans.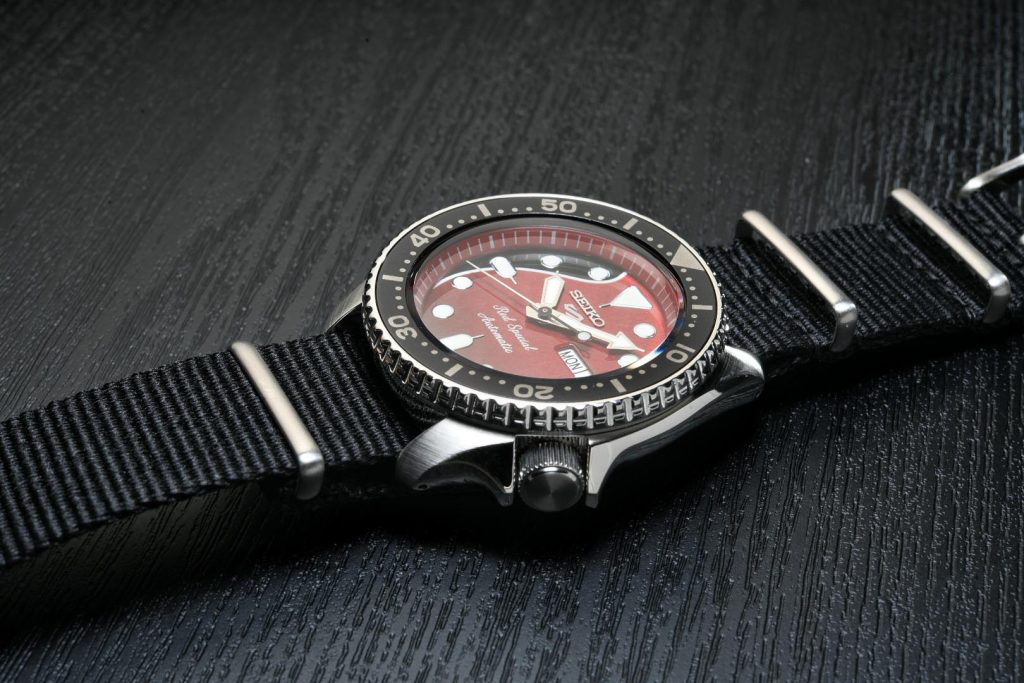 Overall, it's well executed and a fine tribute to a legendary musician, the only thing that I would like to find out is which specific model of Seiko diver that May has worn since the 1970's. We'll probably have to dig a little deeper to find out the truth about this.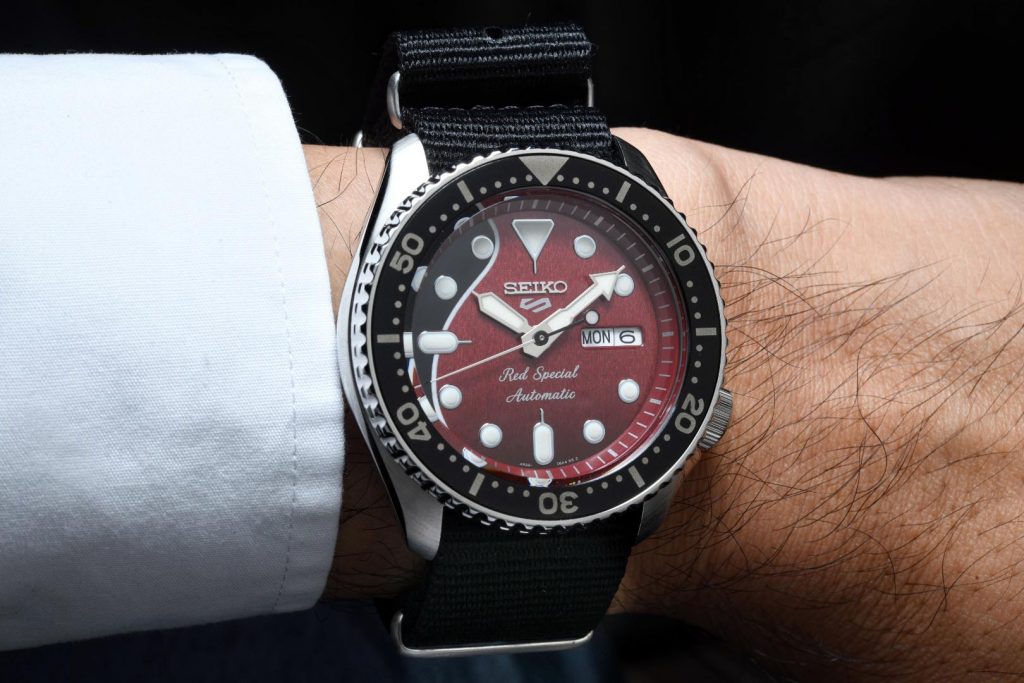 Find out more at the special micro-site – Seiko 5 Sports Brian May Limited Edition.
[ninja_tables id="5028″]