The Sinn U50 was introduced only last year (2020) and in the short time since then, it has become a very popular and desired piece, being waitlisted at dealers worldwide.
The appeal is easy to understand- at its core, the Sinn U50 is a good watch at a good size, and all it took was a very simple formula – take the performance capabilities and styling of the brand's iconic 1000 metre water resistant U1, and shrink it down from 44mm to 41mm, (with a halving of the water resistance to 500 metres and corresponding required case thickness) and thus you have the U50.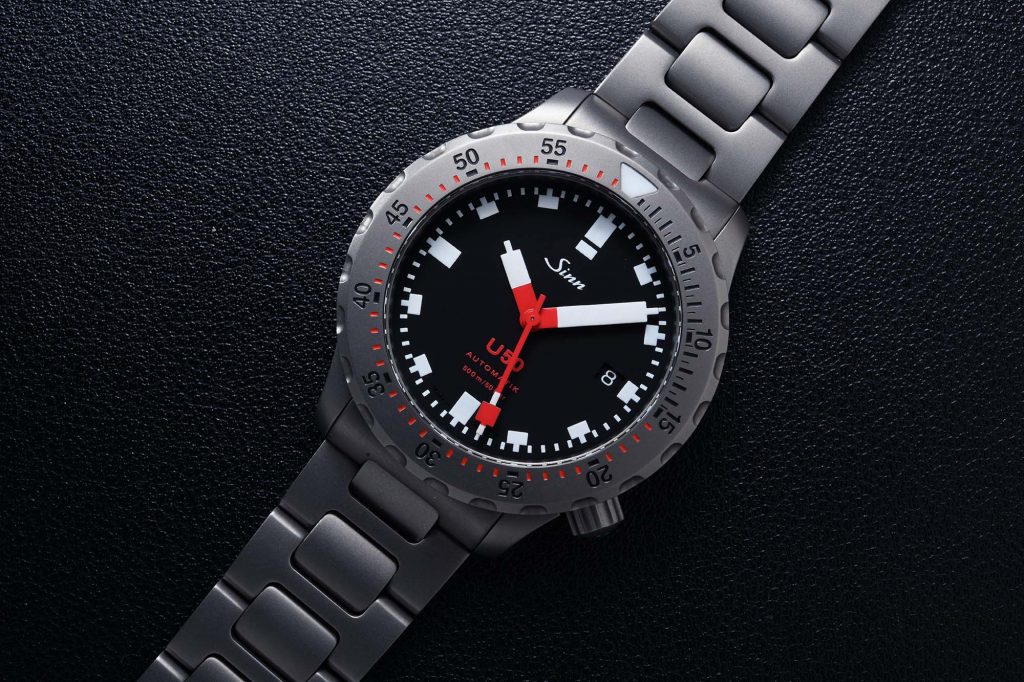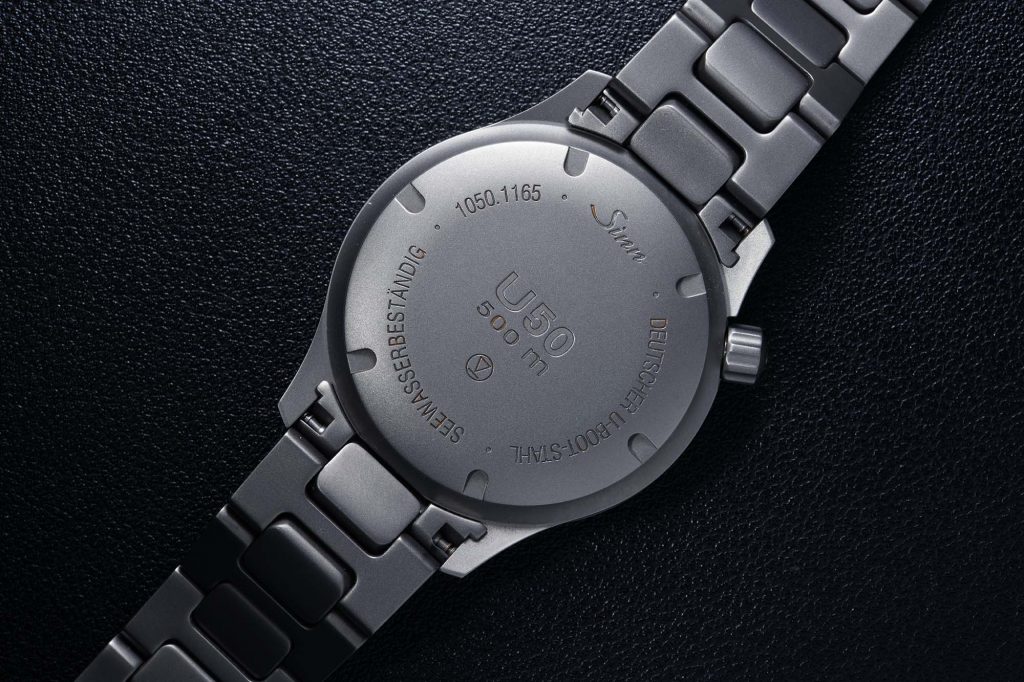 For those who wanted the U1 but held back because of its biggest downside – the size, Sinn basically removed all objections to buying the watch by creating the U50, and because of this it has shot to the top of the list for those who want a capable everyday diver with Sinn's unique technologies packed in.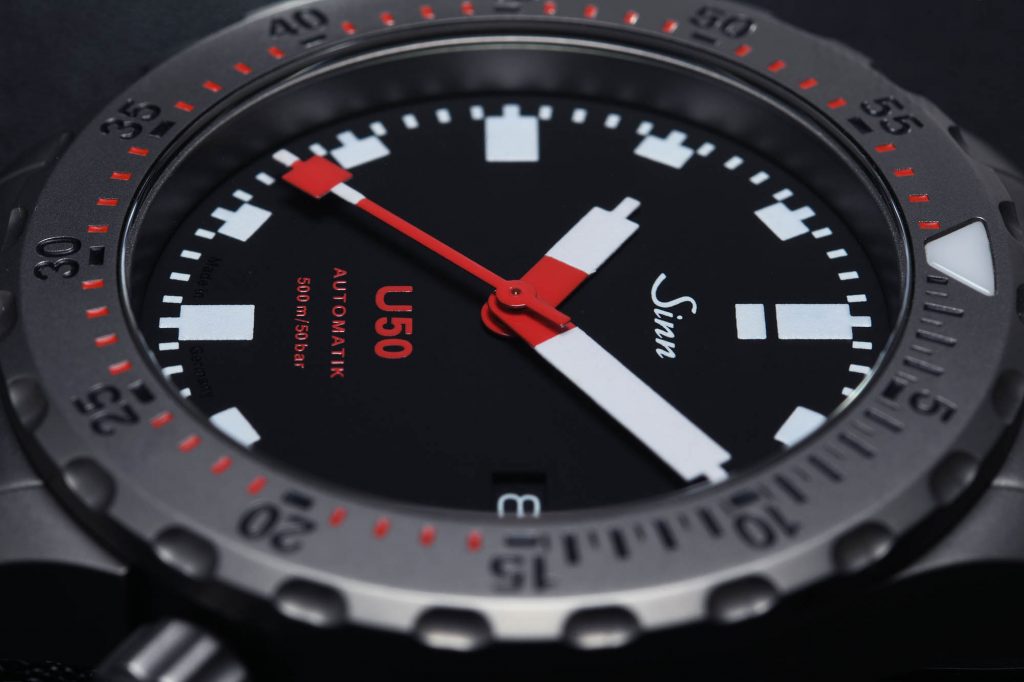 The Sinn U50 basically offers everything good about the U1, including the unique handset and dial design that is immensely readable under all conditions, (despite some naysayers suggesting that it looks too toylike). As well, Sinn has offered the U50 in a dizzying array of configurations at launch including with a standard submarine steel case or tegimented, the bezel in tegimented steel or SDR black, and on either a tegimented bracelet or rubber strap. Such a wide array of options will make fans cheer, since this is a similar way that the U1 is offered. Take your pick depending on your budget or your preference. Either way, Sinn's got you covered.
With my generally positive opinion on the U50, did I come across any negatives?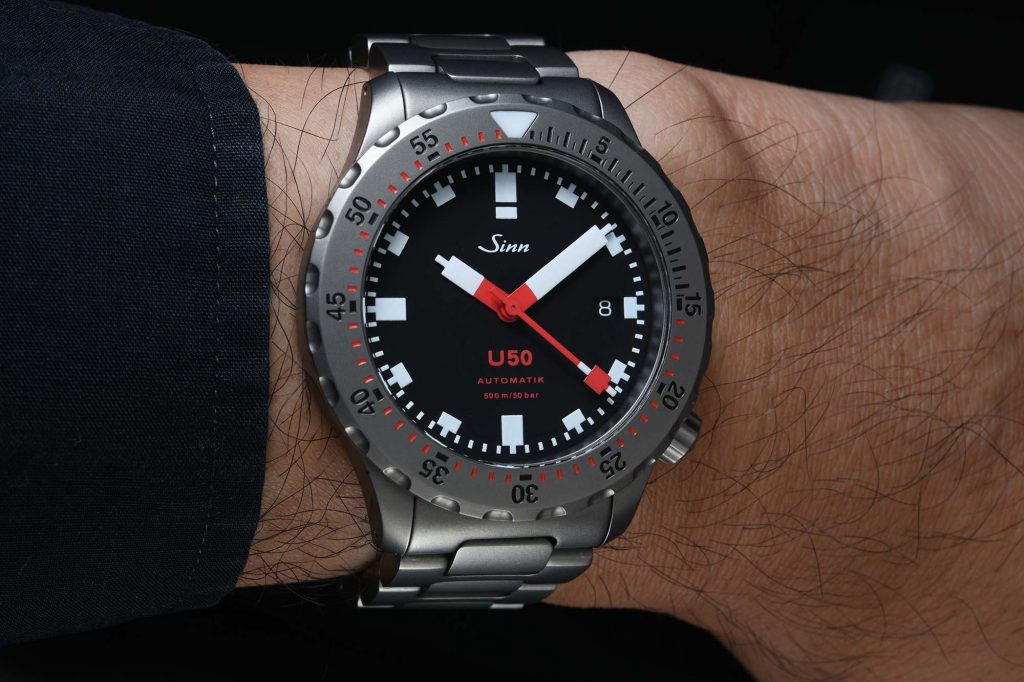 Well, let's start with my first impression of the watch. It's not a negative per se, but if you're coming from the U1 or Sinn's other large tool watches, you might find that when you're trying the watch on for the first time that it feels too small. Don't let this illusion fool you. The U50 is similar in size to a sports Rolex, and in use everyday the size will be perfect. If you've been acclimated to a larger watch and are looking for something that is lower in profile and doesn't snag on objects in the environment, then this is the watch for you. Dimensionally the U50 is 41mm wide measured at the bezel's edge, which sticks out a little over the actual footprint of the watch on the wrist and so does wear smaller. Additionally it is 11.3mm in thickness versus the 14.7mm of the U1, so there's a big difference in weight and comfort.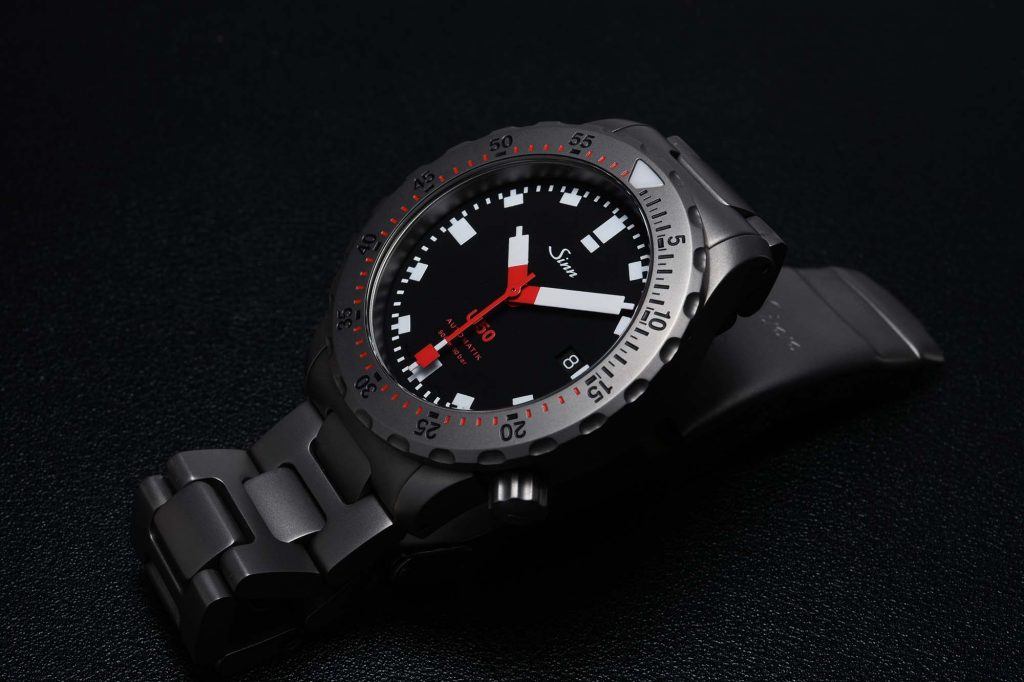 Now loose bezel play is something that has been mentioned before in relation to Sinn's watches and it is the same with the U50. There is a slightly imprecise feel to the action, and it's not as crisp feeling as what you might expect. I used to be bothered by this, but the explanation I've been told is that it's made this way so that it is easy to turn under all conditions. In my time with the watch, this has proven true. I've taken the watch swimming in fresh and saltwater, and have always found the bezel easy and able to turn even with wet or gloved hands. From a performance standpoint then, it's engineered well, and for real conditions, and in this respect, Sinn has made the right choice.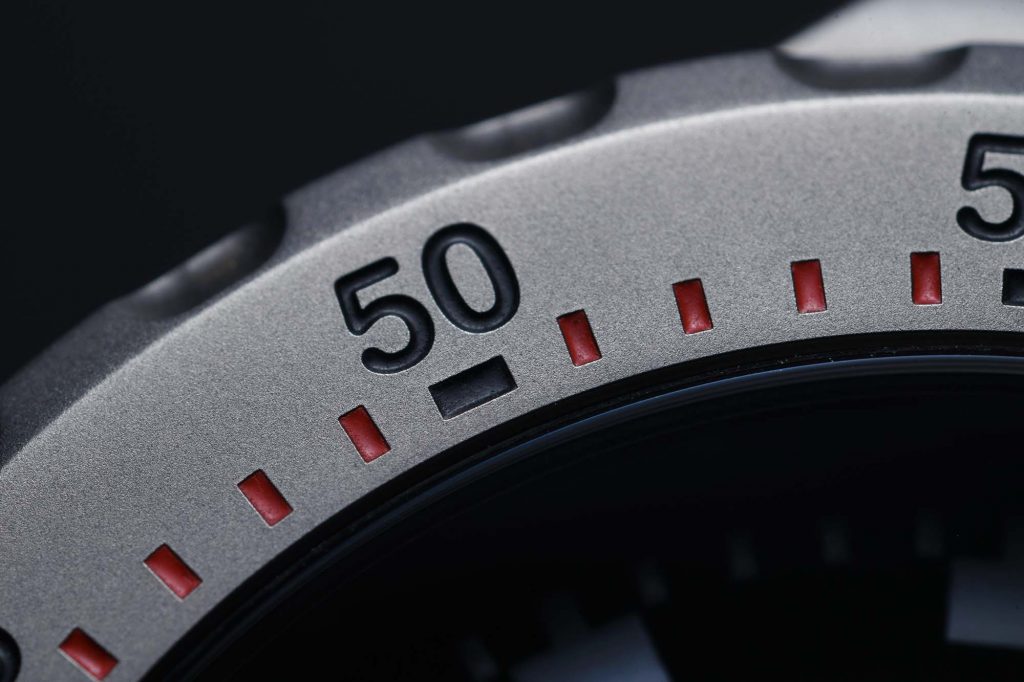 Then there is the issue of the lume that many have criticized isn't as strong as it should be when compared to others. Again Sinn has a performance related explanation and it seems that it's a formulation that emphasises longevity over brightness.
This watch might not dazzle the eyes when you've blasted it with a 1000 lumen torch, but on a recent trip to the Singapore Night Safari, in which I took a 40 minute train ride through the park under barely visible conditions, the watch remained supremely legible the whole time and at all angles. The lower intensity I gather also works well when your eyes have adapted to dim light, and so to Sinn's credit, it's another performance related decision that works.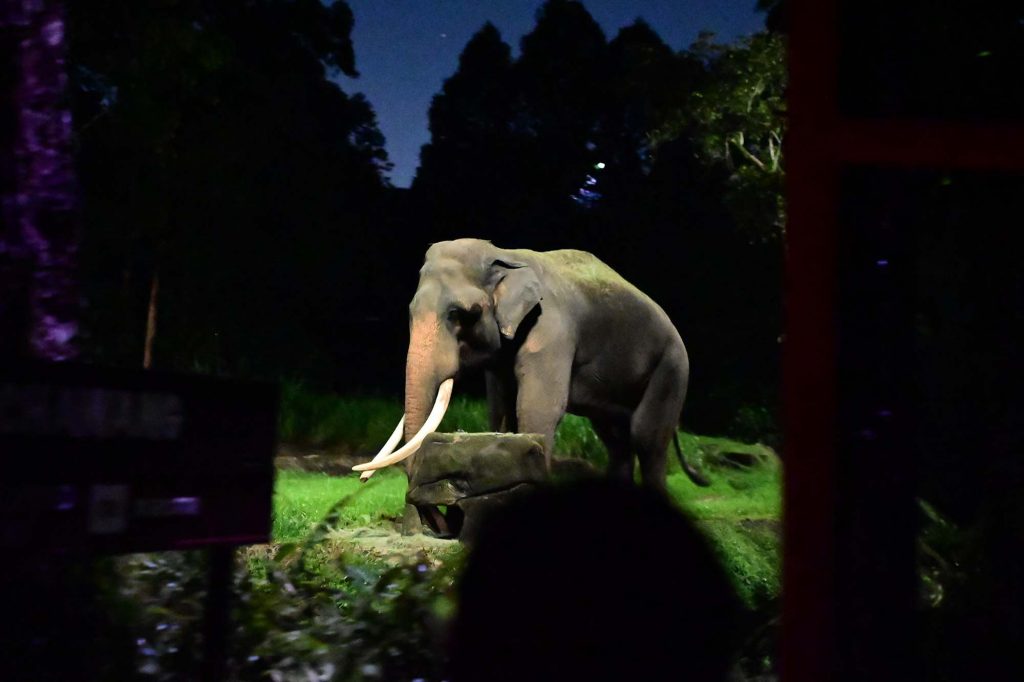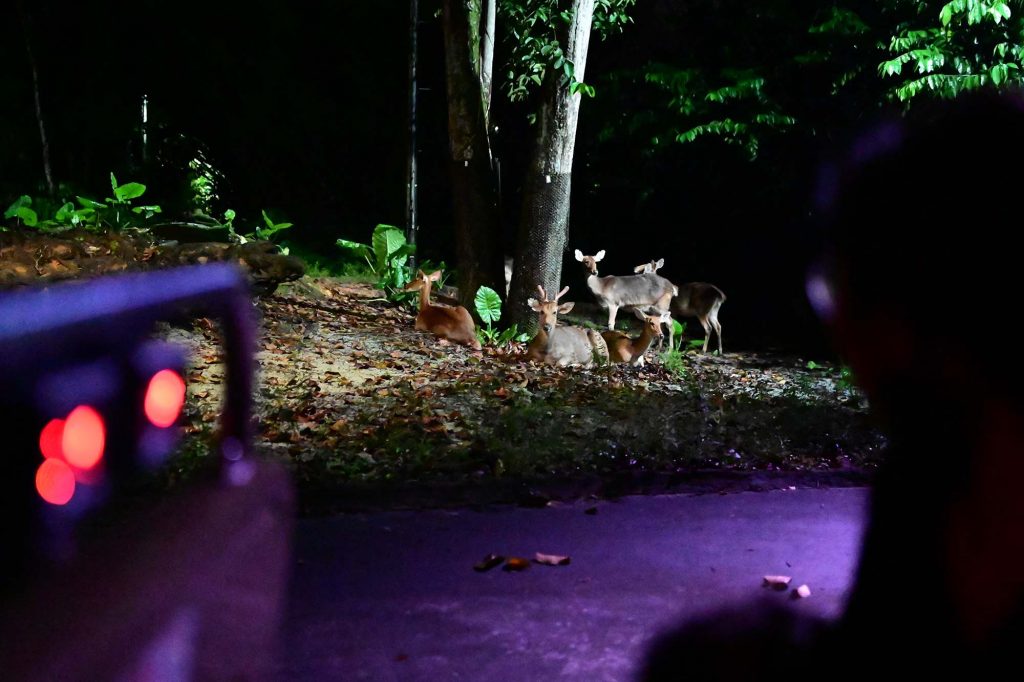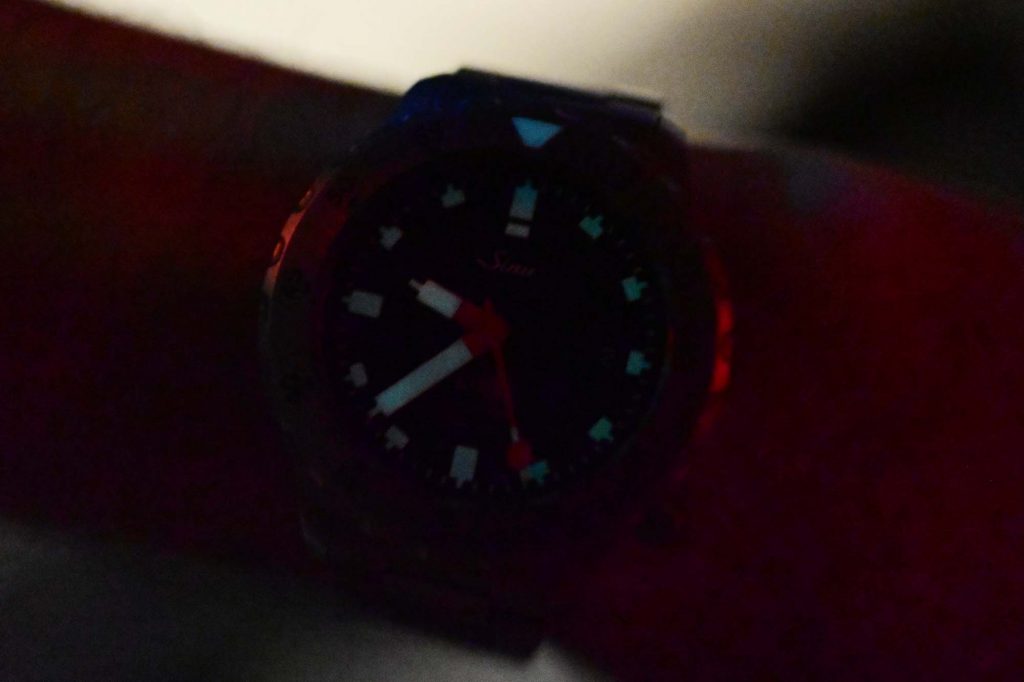 At this point you might consider that I might be sounding like an apologist for the flaws of the U50, but I do have some misgivings.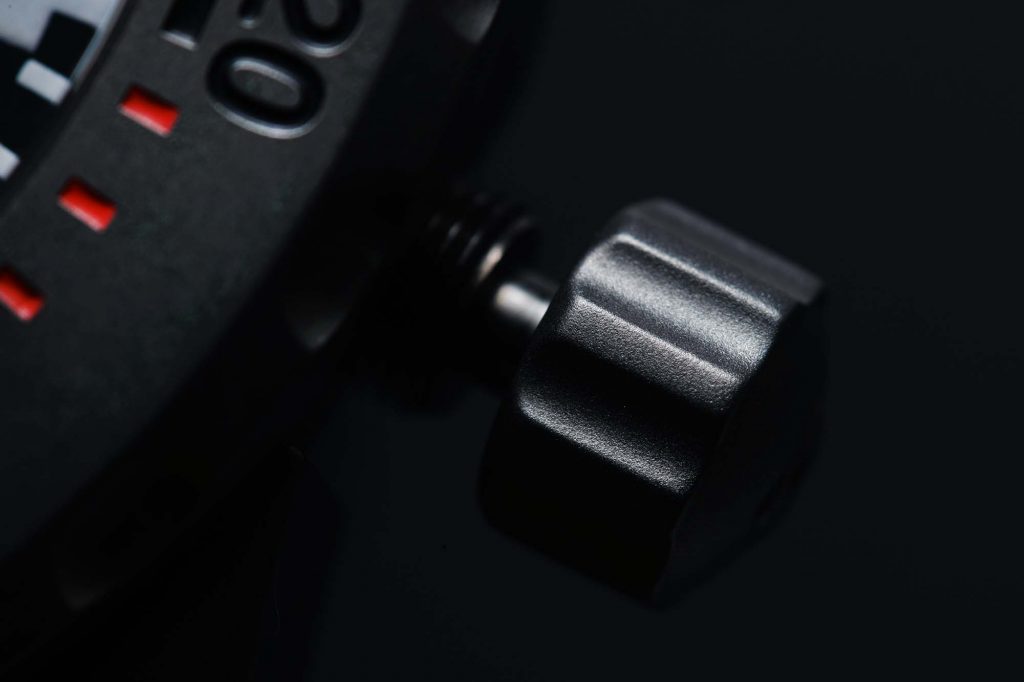 The first aspect is the crown at the 4 o'clock position. Now it is good that it is there since it is out of the way and more protected than by being at the normal 3 o'clock position. This crown however is too small, and very difficult to adjust. The tegimented coating also makes it a little too smooth and difficult to grip. This is similar in my experience to the Sinn EZM 12, and I'm really not sure how to solve it. Perhaps the crown can be made bigger, but there doesn't seem to be any space since it's so close to the lug.
On this,I console myself by telling myself that I don't need to set the time often, but I have to say, when I pick up the watch after it has stopped, I don't look forward to setting the time again.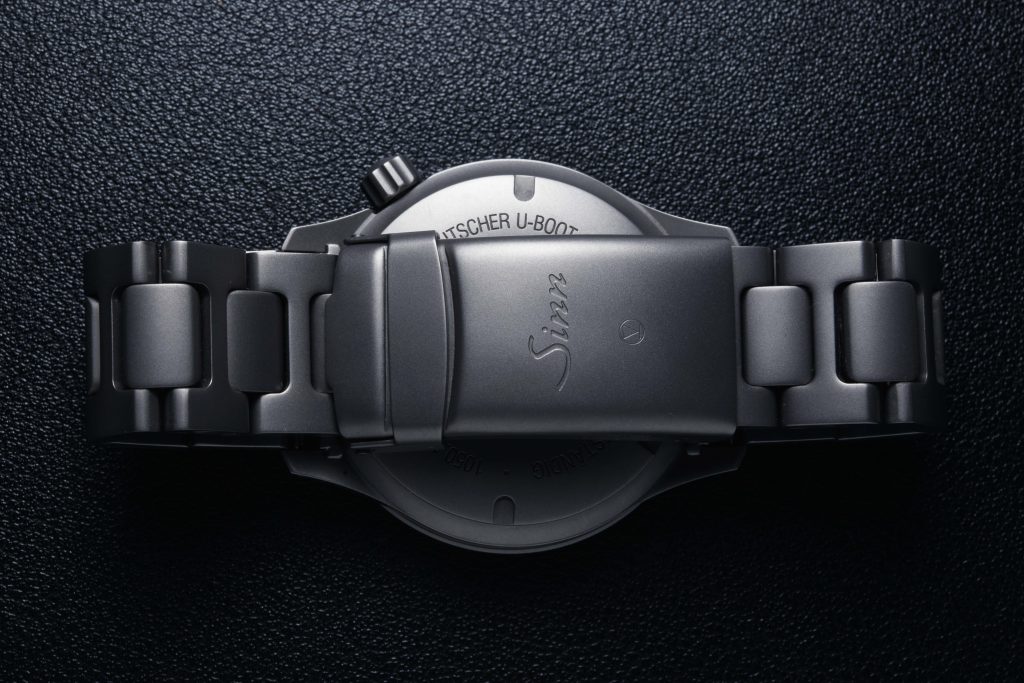 The next major bugbear I have is with the clasp. Now I would be a little less harsh on many other watch brands if they had a clasp like the one on the bracelet of the U50, but this is Sinn we are talking about, with magic engineering skills to do things that others can't. In this regard I cannot forgive the dated design, which seriously needs an upgrade. More worryingly, when I was wearing the watch, the clasp, even with its foldover lock, has opened by itself at least three times, and on all these occasions on just the lightest touch of an armrest or table top.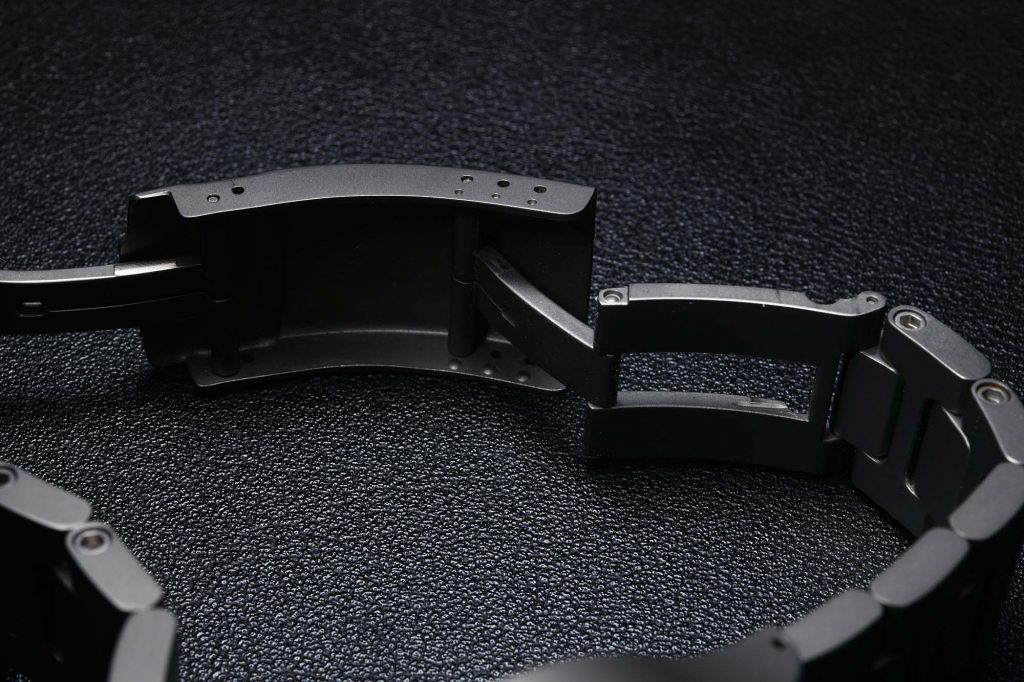 Luckily the watch did not fall from my wrist, but I would like to urge Sinn to do something about it.
What's my conclusion then? Well, despite the flaws I've mentioned, this is a watch that has managed to find itself on my wrist time and time again. Performance capabilities aside, it is something I put on when I foresee some possibility of intense activity where I would need a watch that can hold up and take care of itself. Best of all, it doesn't have that squint and you might mistake it for a Submariner look that is prevalent among dive watches.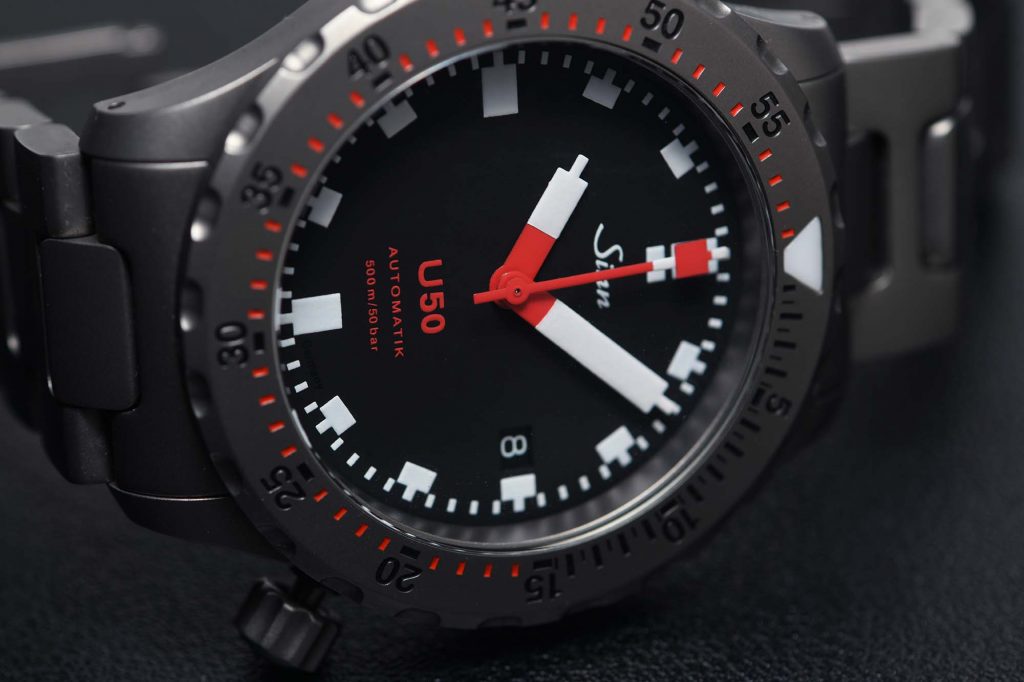 Specifications
Movement: Sellita SW300-1, Automatic, 28,800 semi-oscillations per hour, Hacking seconds , Anti-magnetic as per DIN 8309
Case: German Submarine Steel, bead-blasted, Sapphire crystal glass in front, anti-reflective on both sides
Case back screw-fastened, Crown screwable, Waterproof and pressure-resistant to 500 m diving depth (= 50 bar), certified by DNV according to the technical demands for the diving norm DIN 8306, Tested based on European diving equipment standards EN 250 / EN14143 and certified by DNV, Low pressure resistant

Functions: Hours, minutes, second, Date display, Diver's bezel with minute ratcheting and luminous key mark

SINN Technologies: Bezel with TEGIMENT Technology, therefore especially scratch-resistant, Captive bezel

Dimensions and Weight: Case diameter: 41 mm, Band lug width: 20 mm,, Case thickness: 11.15 mm, Weight without strap: 74 gramme
Dial and Hands: Matte black dial, Indices coated with luminescent colour, Hour, minute and second hand coated with luminescent colour