The Piaget Altiplano Ultimate Concept is not a new watch by any means since it was first unveiled to the world at the 2018 Salon International de la Haute Horlogerie (SIHH) as the thinnest mechanical watch in the world at 2mm thick.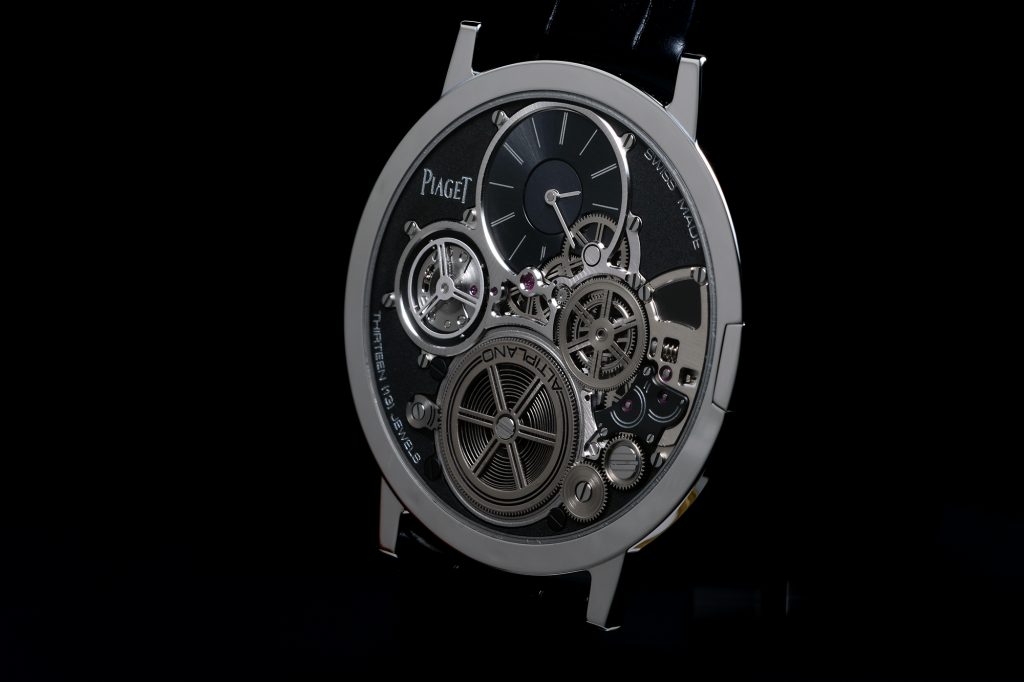 It was a watch to get excited about, not only for its record breaking thinness, but also because it was Piaget retaking its crown as THE specialist brand in ultra thin watches. At that point the crown for the world's thinnest mechanical watch had just been lost by Piaget with the Altiplano 900P at 3.65mm to the Jaeger-LeCoultre Master Ultra Thin Squelette at 3.60mm.
And while we all love Jaeger-LeCoultre, it just would not do for Piaget, with a track record of ultra thin watches to not occupy the top spot in this specific genre.
The 2mm thick Altiplano Ultimate Concept was the watch that would decisively snatch the crown back since it would place the bar so high that it would be well nigh impossible for any other brand to catch up.
There was a problem though – even though the Altiplano Ultimate Concept was a watch that existed, it was only a concept piece that was not available to buy. Indeed, at the 2018 SIHH, most visitors were only able to view the piece in a display case, and even those who were in the privileged position of seeing it up close could only do so by handling the plastic protective case it was nestled in rather than the watch directly.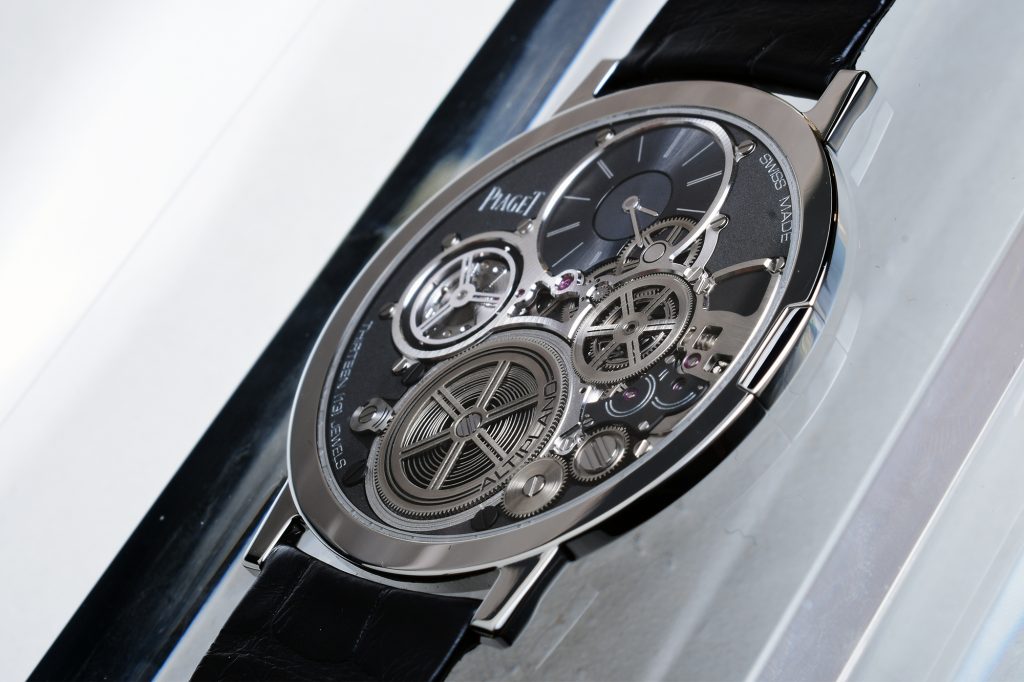 There was no reason given as to why this was so, but one could surmise that because the watch had been created as a result of a bunch of technologies that were still relatively new, it was probably not robust enough to handle the normal stresses of hordes of people trying it on. Not to mention that it was probably a one off prototype that had not been tested adequately enough.
Now however, the situation has changed, and two years later in 2020, the Piaget Altiplano Ultimate Concept is finally a watch that is available to buy.
There is no additional information on what Piaget did precisely to allow the watch to make it from being a delicate prototype to something that can be bought by customers, but I'm guessing that the intervening two years allowed a bunch of testing under varied conditions to be carried out, as was a better refinement of the ideas that the watch brought to bear in order to achieve its amazing thinness.
Just how thin in 2mm? Well, the typical Rolex Submariner is 13.0mm thick, which is already 6 times the thickness of the Altiplano Ultimate Concept. A useful way to imagine it is to go to a Piaget boutique and try on the Altiplano 900P, which is 3.65mm. Now it's not 2mm, but even at 3.65mm, it is a watch that just feels weird on the wrist since you barely feel it, even though your eyes plainly tell you that it is there.
With the Altiplano 900P as a reference then, you can just about imagine how the 2mm thick Altiplano Ultimate Concept will feel since it goes much further. Certainly, it is the kind of thinness that just strikes you as out of this world, and perhaps will make you gasp in amazement at just how a watch like this can even exist.
Plainly then, this is a watch that has to be touched and worn to be fully appreciated. Just based on pictures alone, it does look very futuristic but the full effect of what can be achieved here can only be understood in person.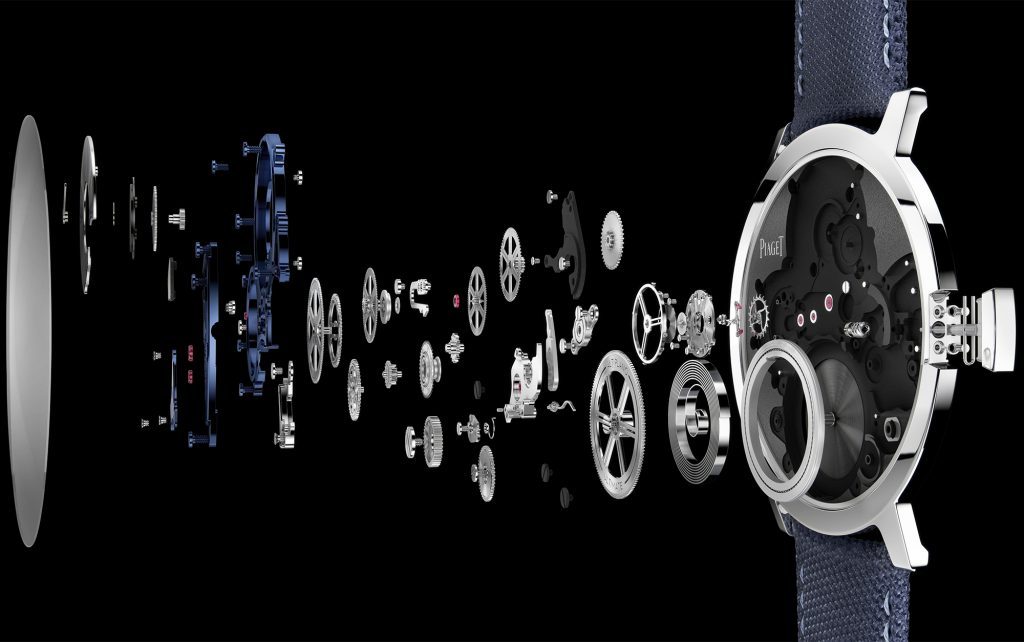 How has this watch been achieved then? Well the first thing Piaget did was to use a cobalt based alloy which is 2.3 times stronger than gold, for the case, due to its rigidity and hardness. In a watch this thin, no flex of the case could be allowed since this would risk the movement stopping, which ruled out the use of 18k gold.
Then they did the same thing that they did with their other ultra thin watches such as the 900P in 2014 (3.65mm) & 910P in 2018 (4.3mm), making the case and movement plate one and the same.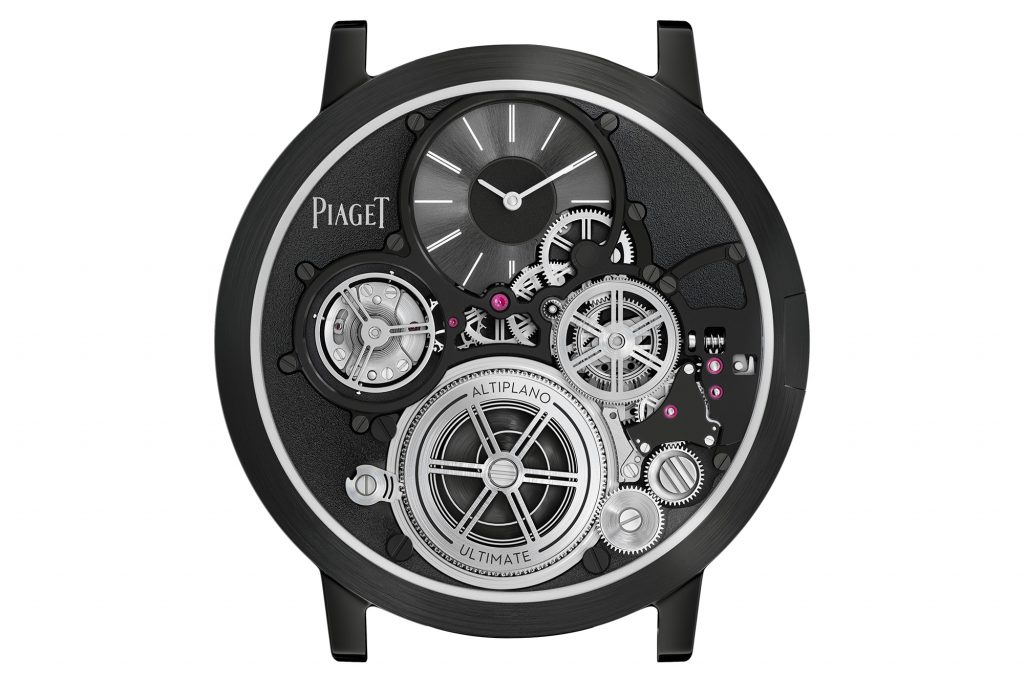 What this means is that the parts of the watch such as the gear-train, balance wheel, mainspring, and all, are mounted on a movement plate which is essentially the case as well. You know how it is that a movement can be removed from the case in "normal" watches? Well, not the case (pun intended) here.
With these innovations as the foundation, more thinness was then achieved by having custom parts that were resized smaller. The wheels of a conventional watch for example, normally 0.2mm thick are 0.12mm in the Ultimate Concept. Similarly the sapphire crystal, normally 1mm thick in a standard watch, has been reduced in thickness by 80% down to a scarcely believable 0.2mm.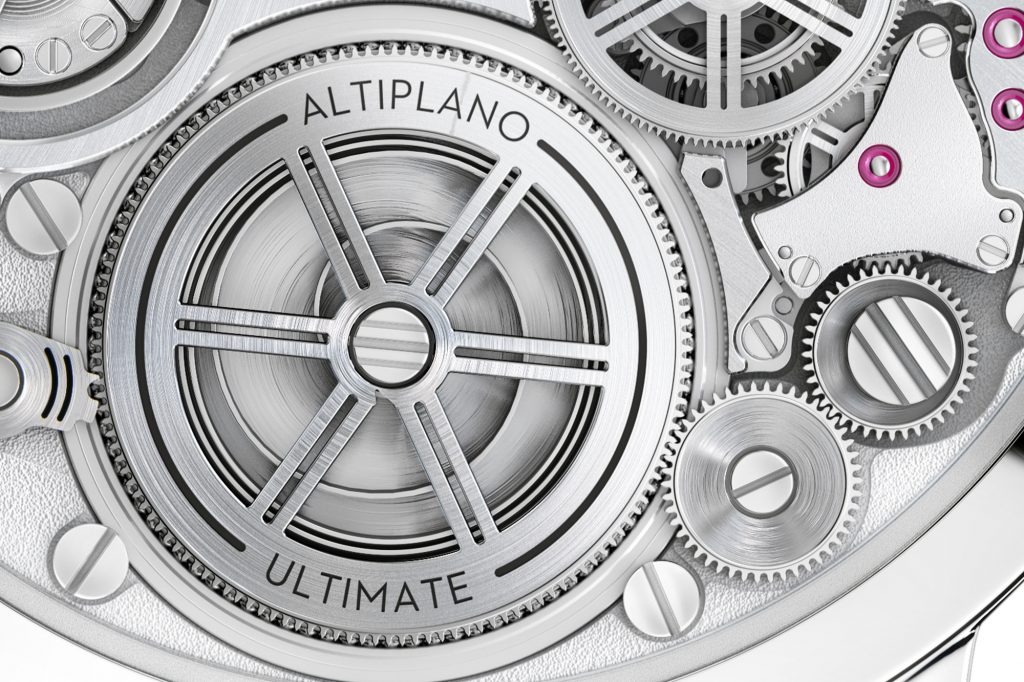 Add to this a mainspring barrel does away with a cover or drum that is mounted on a single ceramic ball bearing for 40 hours power reserve, as well as a flat telescopic crown that substitutes the conventional sliding pinion clutch and crown wheel for a single, "infinite screw", that is connected to a patented 'staggered' stem.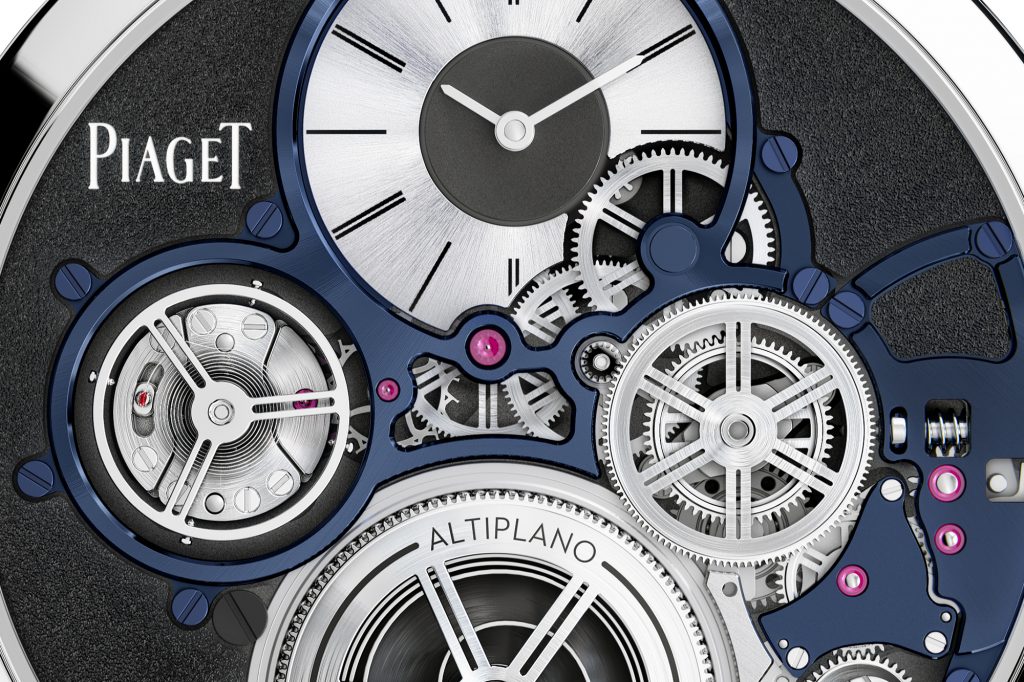 For the time indications as well, instead of having a normal dial with two hands placed on top of a bridge, the watch features a dial that lies sunk into the movement, with the conventional hour hand replaced by a revolving indicator disc and a normal minute hand.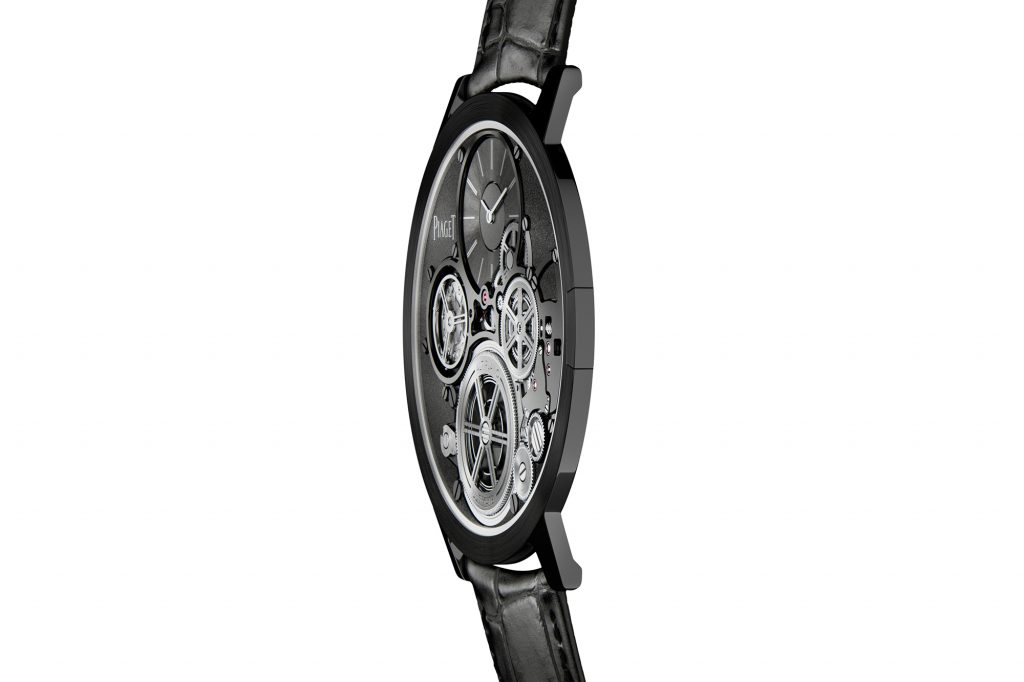 The sum of these innovations has resulted in a watch that contains 283 individual parts, about 100 more than a typical basic hand wound watch, and all produced at smaller sizes and tighter tolerances than before. Obviously, this also means that only the best artisans can hand decorate the minute parts of this watch. With the Altiplano Ultimate Concept, it's not just ruining a nice finish that is at risk, but the total destruction of a part as it is being decorated.
Lastly, in order to elevate the specialness of owning the thinnest mechanical watch in the world, how about customising your own Altiplano Ultimate Concept? It's a nice option being offered by Piaget, and one can select the colour of the bridge, the finish of the hands and the main plate and straps, which allows up to 10,000 permutations of your own individually "designed" watch.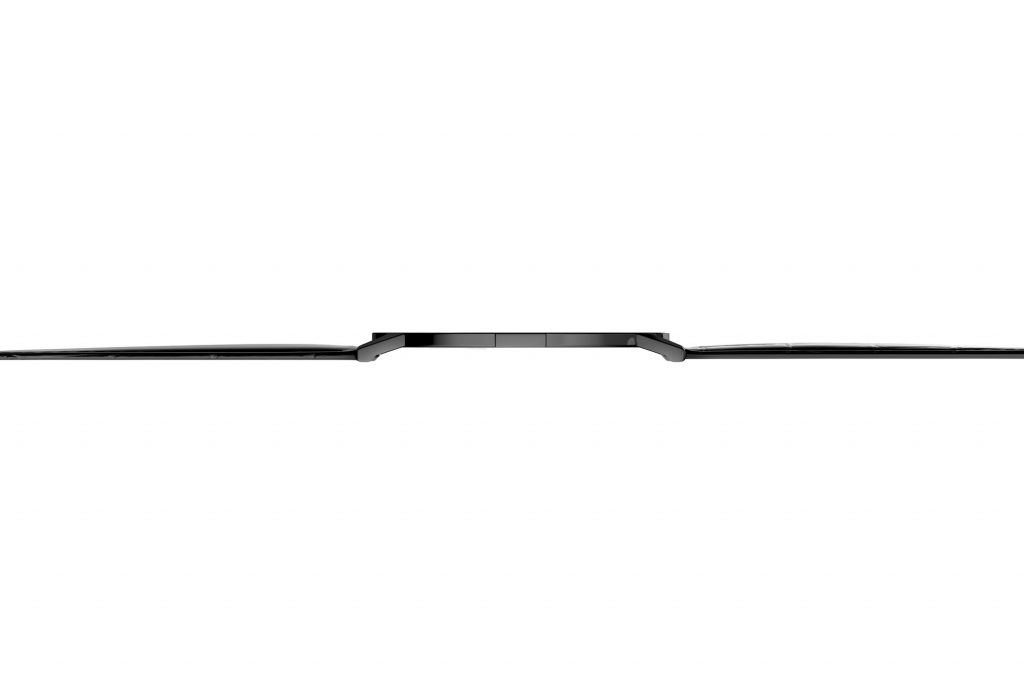 All in all, the record for the world's thinnest mechanical watch at 2mm with the Altiplano Ultimate Concept should stand for some time. After-all, the raison d'être for its creation was to be the ultimate in ultra-thin, and at the high bar that it currently rests, it will take quite a lot of effort for any competing brand to better what they have achieved.
[ninja_tables id="5400″]