ISOCHRONO had a session with Daniel Niederer (DN), Founder of SevenFriday and Shawn Stockman (SS) of BoyzIIMen fame, as well as the founder of Micah's Voice to understand their partnership, and what the new Limited Edition T1/02 means to Shawn.
(This interview has been edited for clarity)
ISOCHRONO: Daniel, can you tell us why you chose to partner with Micah's Voice for this new special edition?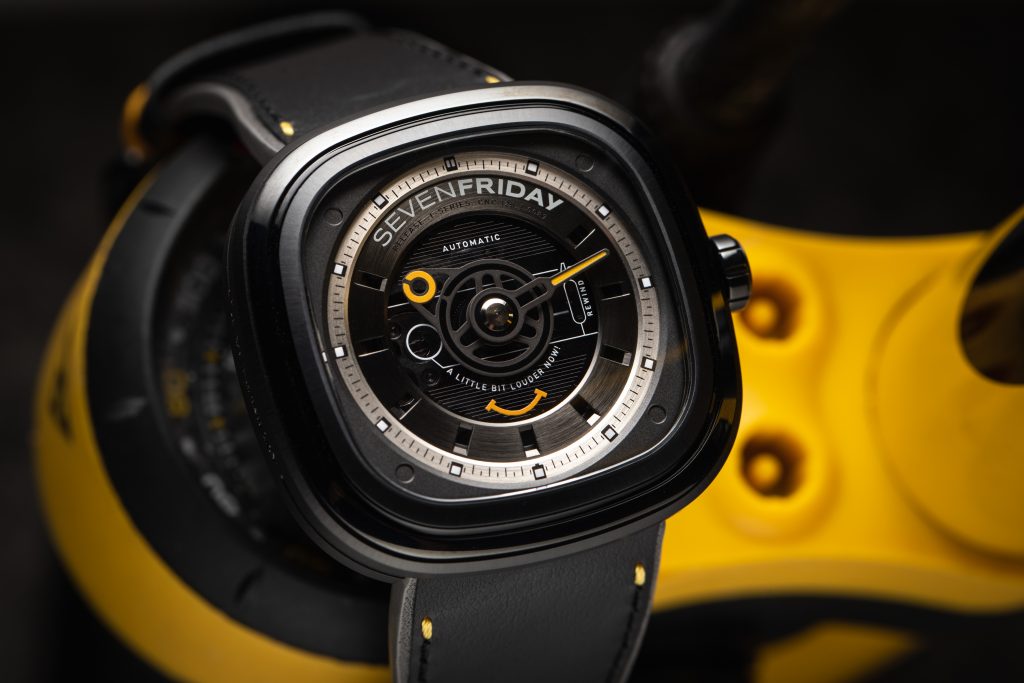 Daniel Niederer (DN) – This is actually the second Micah's Voice Limited Edition. When we met the very first time in Las Vegas in 2014, we had a long discussion with Shawn. He obviously shared his passion for watches, but also mentioned that his son (Micah) was diagnosed with autism.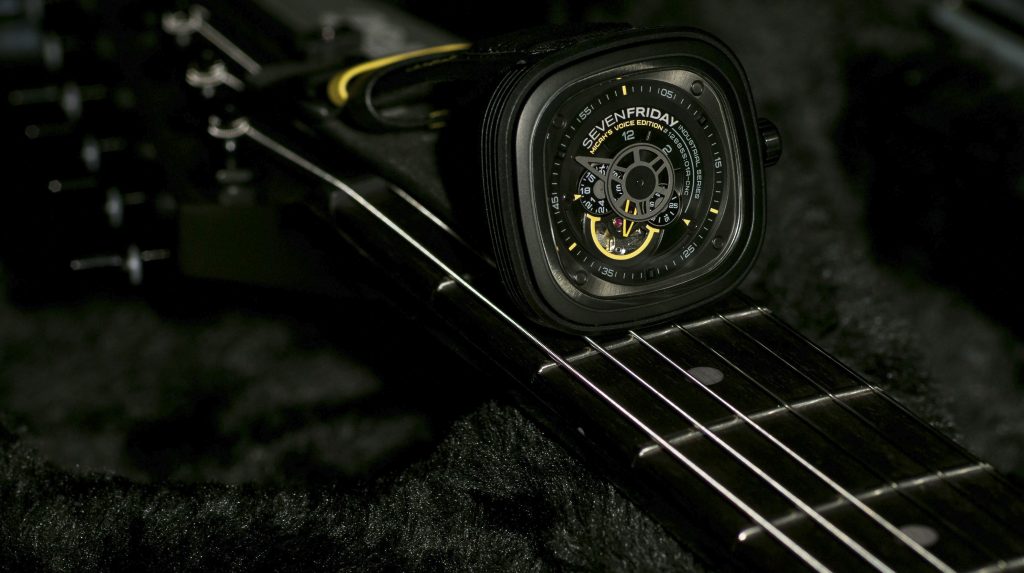 Then it naturally came that we should do something together to support the good cause, and we created the first 7F x MCV Limited Edition (P3 MVF) in 2015.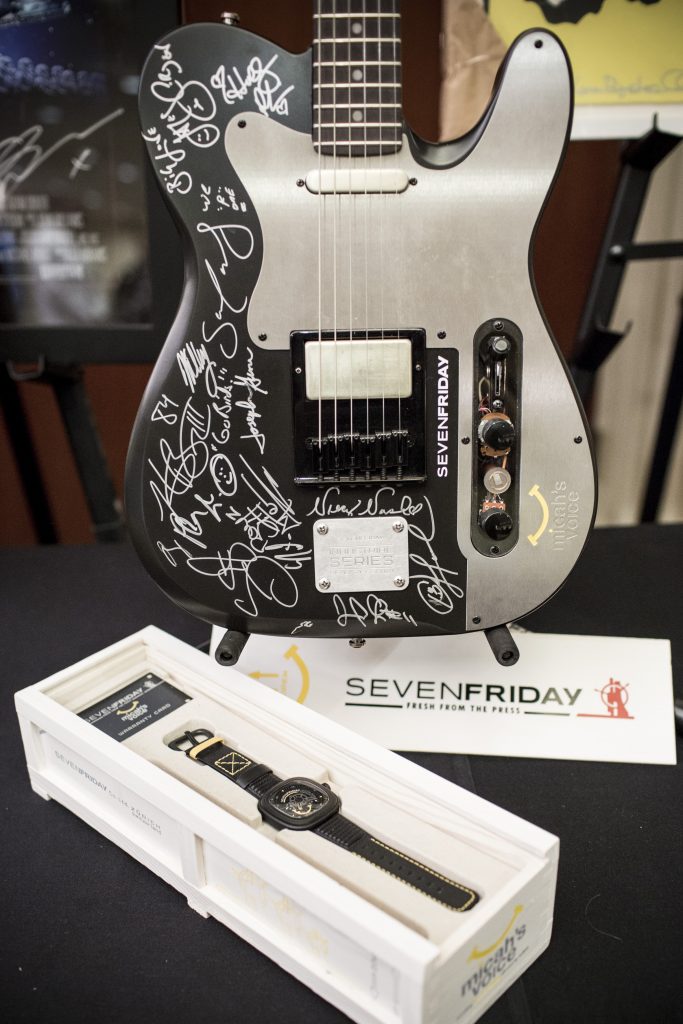 And in 2016, for the annual Micah's Voice fundraiser, we also designed a 7F Guitar, signed by celebrities like Bruno Mars and Martin Lawrence.
ISOCHRONO: Shawn, what is the overall mission of Micah's Voice, and can you give some insight into your personal experience of advocating for autistic children?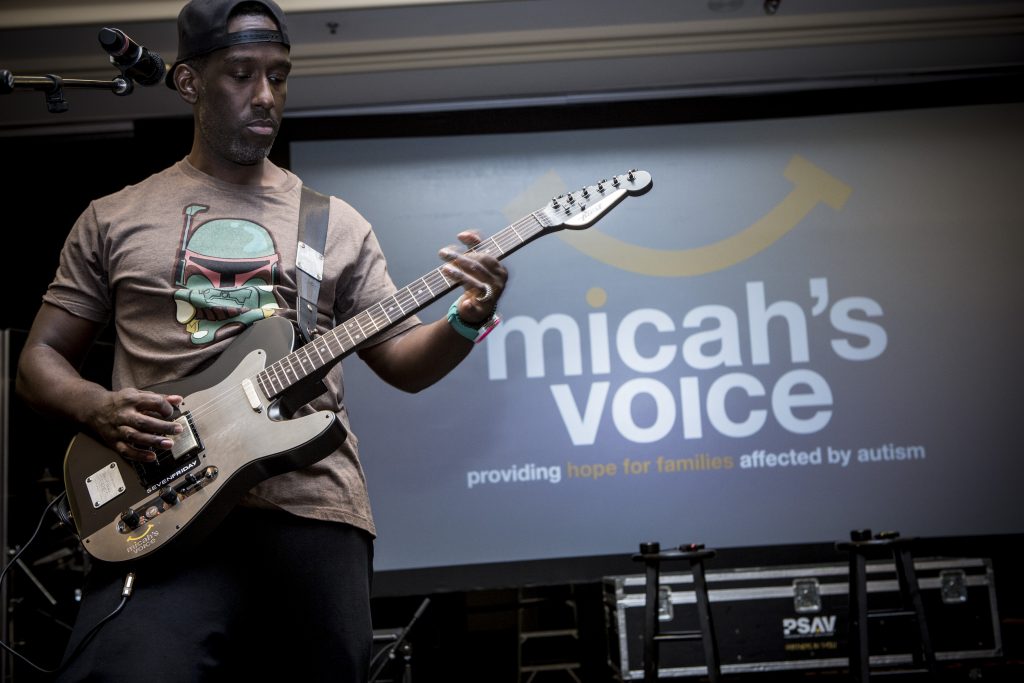 Shawn Stockman (SS): The mission for Micah's Voice is to provide services for the autism community first in the US, and then the world! There are 70 million people on this planet with autism and their needs are met with very little resources. Micah's Voice wants to be a piece of the puzzle that helps change that in a major way. And because of my own personal experience with autism, my son [Micah] was diagnosed at 2 years old, I understand the pain, frustration and isolation all parents feel! I want to help make their lives just a little stressful. 
ISOCHRONO: Shawn, what are some of the projects that Micah's Voice has been involved in since its inception?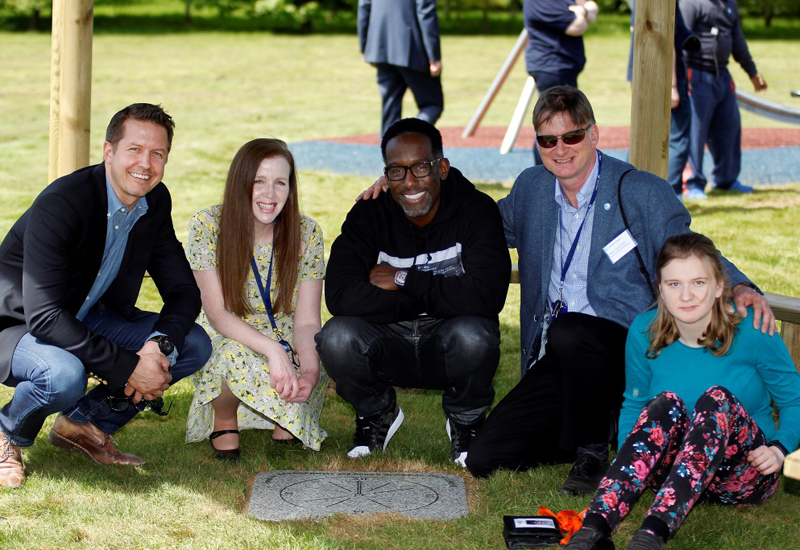 SS: Micah's Voice has provided grants for families to get the attention they need from some of the top professionals in the state of California. We've also worked with organizations like the Major League Baseball team, the Oakland A's by opening a special box where families with autistic children can enjoy a baseball game. We're also working with Zeta Phi Beta Sorority Incorporated by raising awareness and funds for local communities in the US. These are great things, but there is so much more we'd like to accomplish! 
ISOCHRONO: How did you first meet, and what first drew you and your respective organisations together?
SS: We met officially in Las Vegas. I along with my group members in BOYZIIMEN have a residency at the Mirage Resorts and Casino and invited Danny there because I was a fan of his watches. We've been friends ever since.
ISOCHRONO: Daniel, can you tell us more about the specific details that make the T1/02 Micah's Voice so special?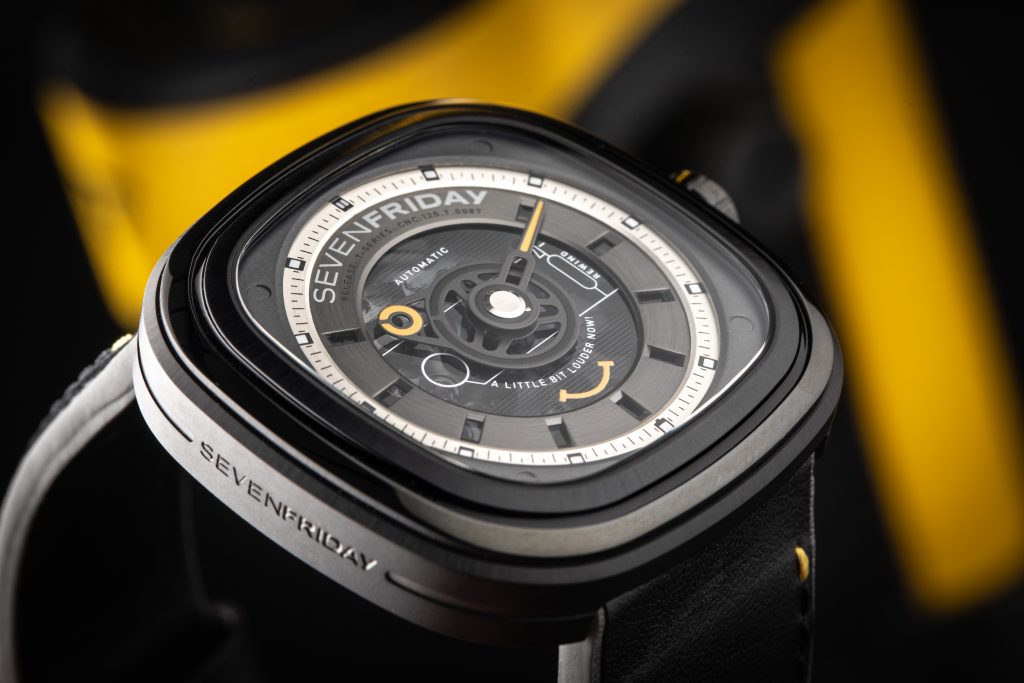 DN: First of all, this is a limited edition of 100 pieces only. The watch is an evolution of the actual T-series, with a distinctive four-layer construction and semi-transparent dial, using a special gradient grey eyewear lens, with a white print relief motto which reads "little bit louder now".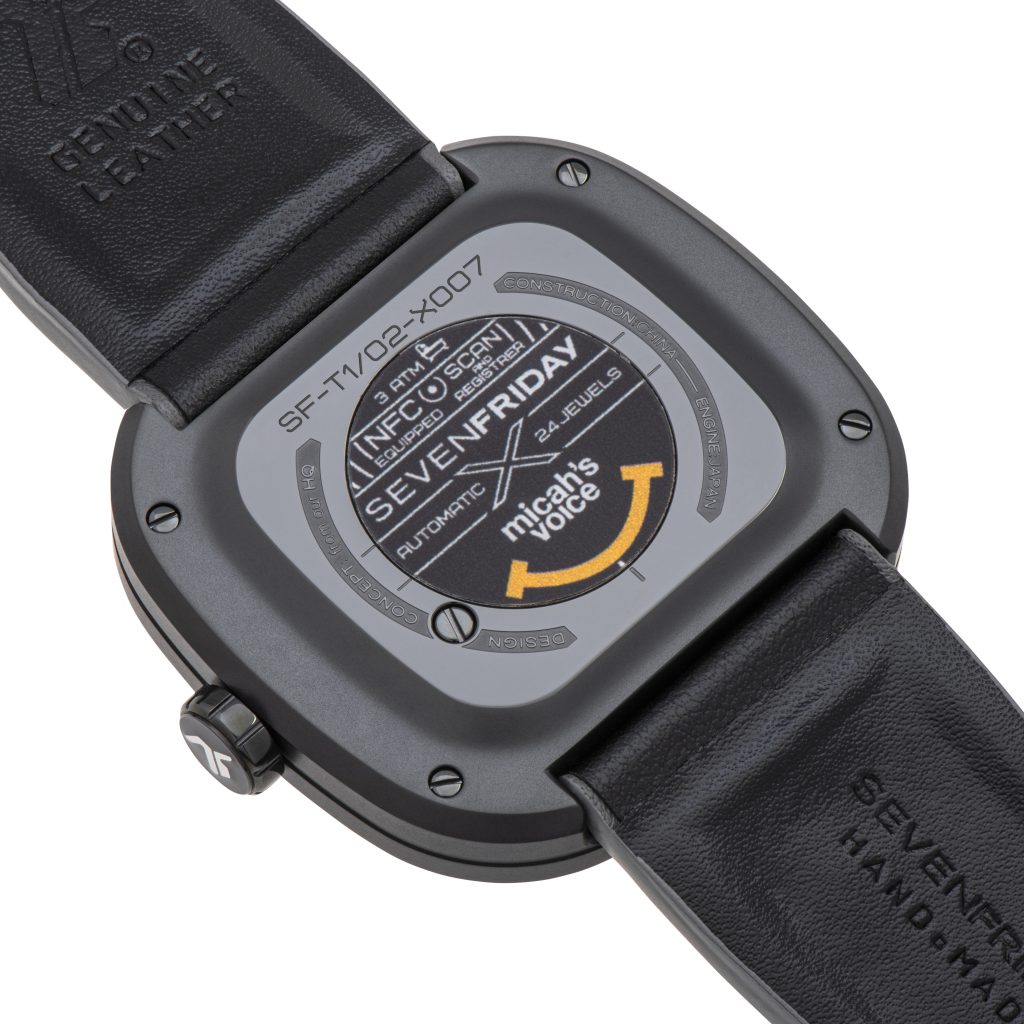 Like all our products since 2016, the watch is embedded with an NFC chip for authentication and three-year warranty registration using our proprietary SEVENFRIDAY App.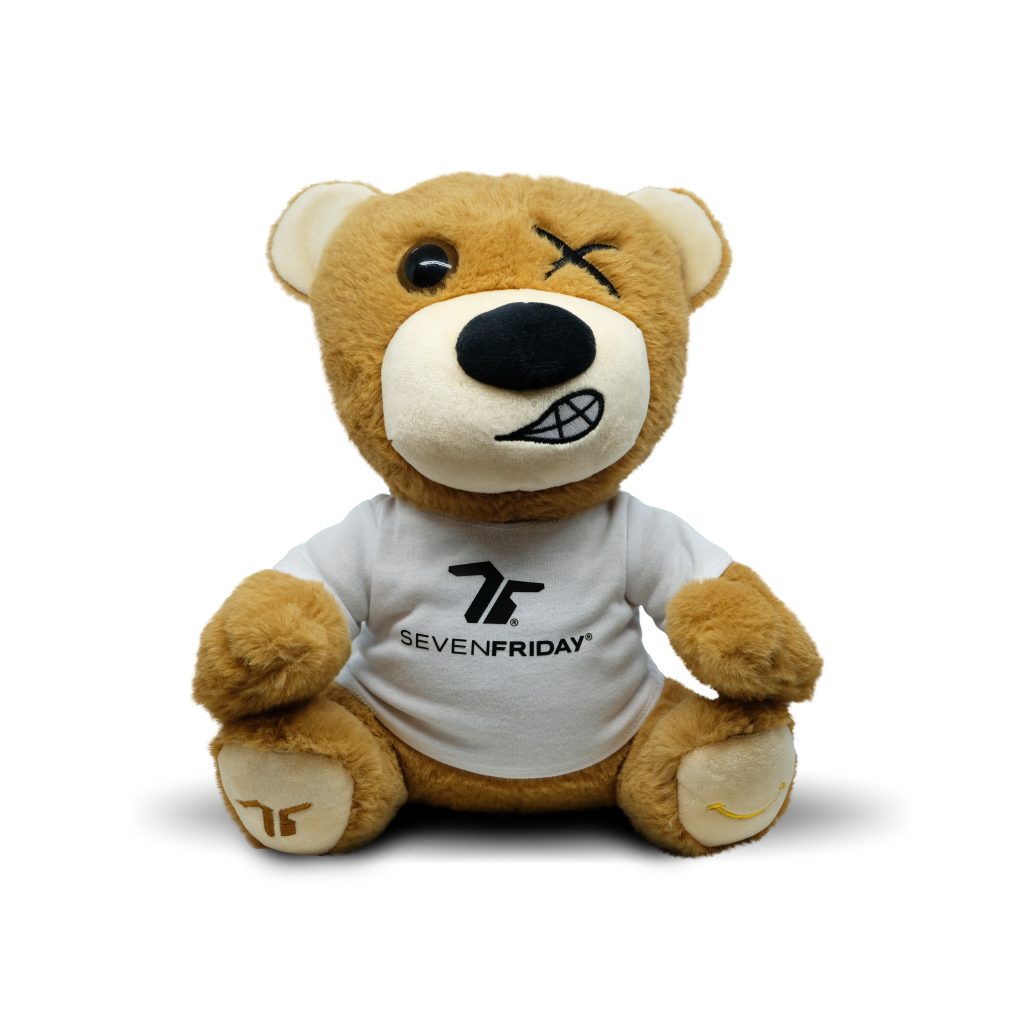 And to ensure we make you grin too, we also include with this special watch our friend Riley, the 7F bear with an attitude.
ISOCHRONO: Shawn, what does this timepiece mean for you and your organisation?
SS: The T1/02 means so much to me personally! I think it's every watch collector's dream to one day be involved with creating one of your own with your own flair! Danny was gracious enough to allow me to work side by side with him on the design, the marketing and the overall feel of the project. I'm extremely grateful!
ISOCHRONO would like to thank SevenFriday and Shawn Stockman for the interview.