The L.U.C collection from Chopard has always represented the brand's highest efforts in high-end watchmaking, and for its 25th Anniversary, the brand unveils a quirky, yet elegant watch that represents their endeavours in haute horlogerie: the Chopard L.U.C Quattro Spirit 25.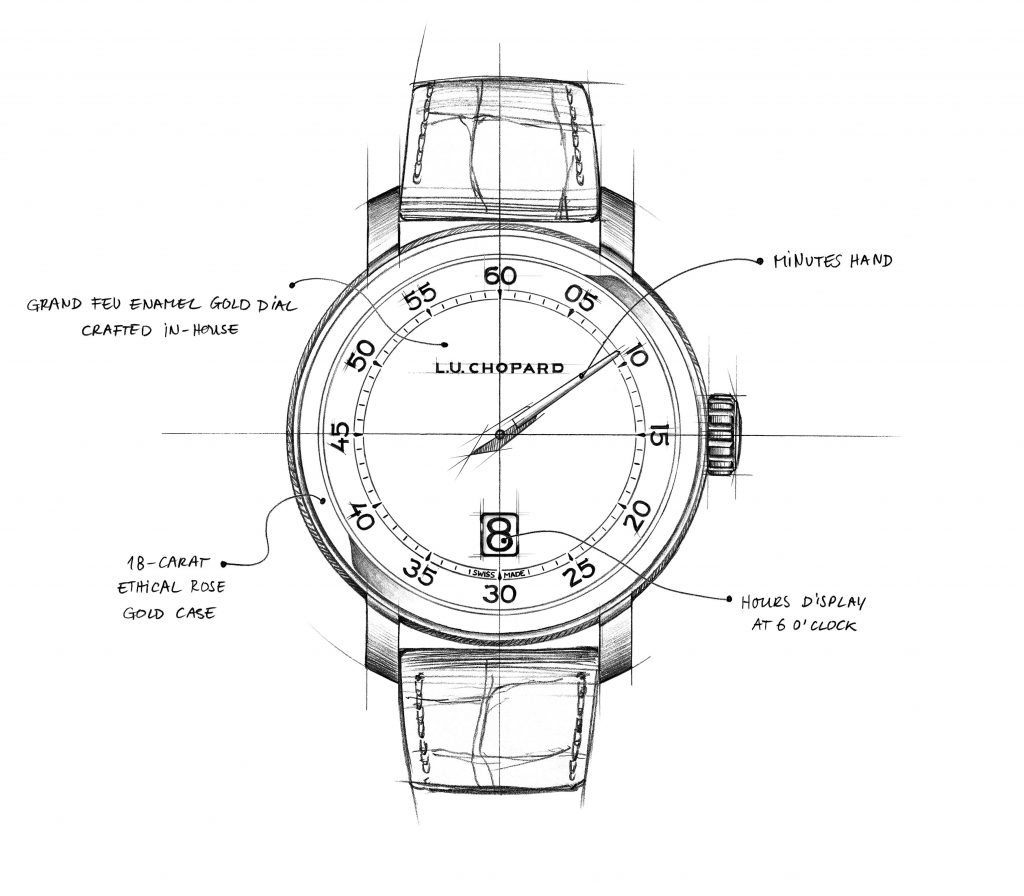 Arguably more famous for their jewellery than their timepieces, Chopard set to rectify the perception of their brand with the unveiling of the L.U.C collection in 1996. The brainchild of Karl-Frederich Scheufele, his passion for watchmaking drove him to establish dedicated workshops in Geneva and Fleurier to pursue the full range of watch production operations for Chopard to elevate its watchmaking prowess. This enables the brand to employ fine finishing across its calibres, machine its own cases, smelt gold in its own foundry, as well as utilising metiers d'art for their more exclusive pieces – including Grand Feu Enamel, Urushi dials (most commonly seen in their Chinese zodiac pieces), and a wide variety of hand engraving techniques, just to name a few.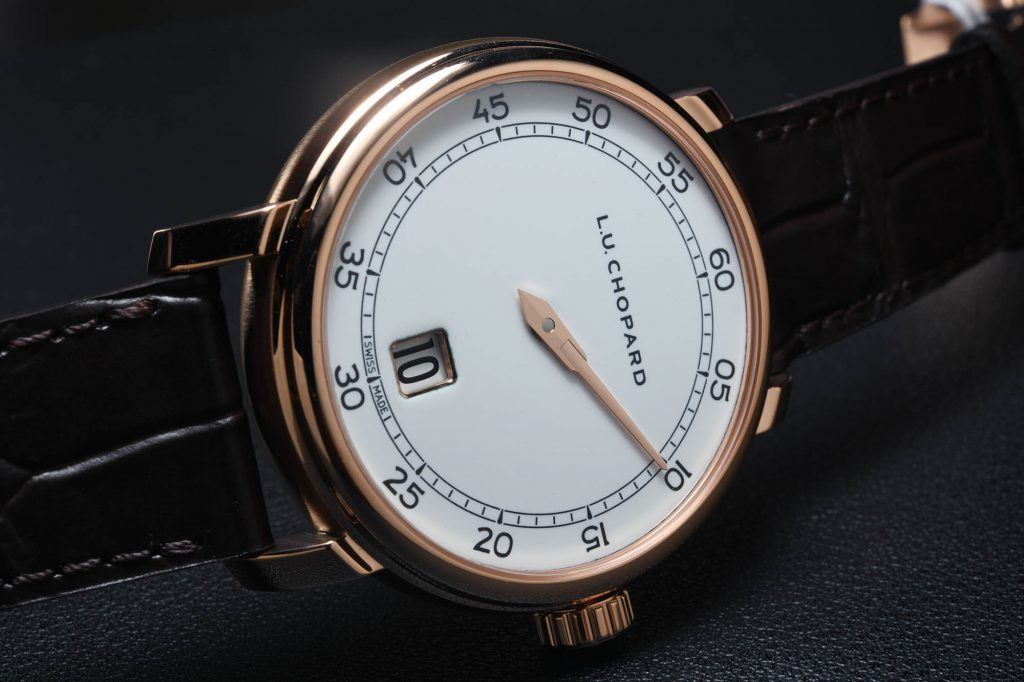 For 2021, the L.U.C collection receives an addition to the Quattro series of watches: the Chopard L.U.C Quattro Spirit 25. Limited to 100 pieces worldwide, this new piece exhibits the prowess the brand has in artistic watchmaking, as well as traditional crafts often displayed in watches of yore.
The new L.U.C Quattro Spirit 25 comes in a 40mm 18k Rose Gold case, of which the gold has been ethically sourced. The case is somewhat reminiscent of old hunter-cased pocket watches, with its rounded case middle, that is vertically brushed. Its lugs appear downturned, and have a slight sculpted feel, that bring some modern architectural feel to a watch that is largely classical in its nature. The large minute hand is what Chopard describes as a "Dauphine Fusee" shape – bringing to mind skyscrapers like the Empire State Building and the Chrysler Building with its Art Deco-esque design.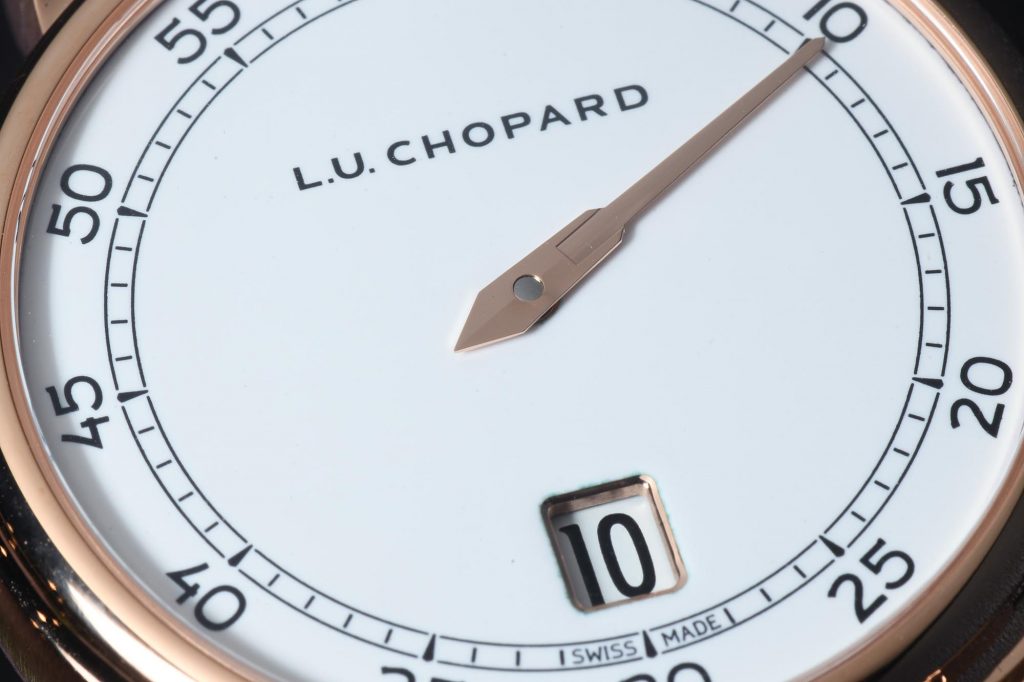 The dial is Grand Feu Enamel crafted by Chopard's in-house artisan of enamelwork in Fleurier, and the base of the dial, like the watch case, is also made of 18k Ethically-Sourced Gold. Once the enamel dial is fired, it is then subsequently given a light polish to give a slight domed effect, desired for the effects it has when light hits the dial. The numerals give a very bold look to the dial, while its minute track further brings to mind old pocket watch dials, bringing another historical cue to this watch. Both the numerals and the minute track are enamel transferred, and the same process is used to set these indicators into the dial. Overall, it is a labour-intensive process that not only respects the craft of enamelwork, but it is also a dial that pays tribute to the past, and yet looks modern at the same time.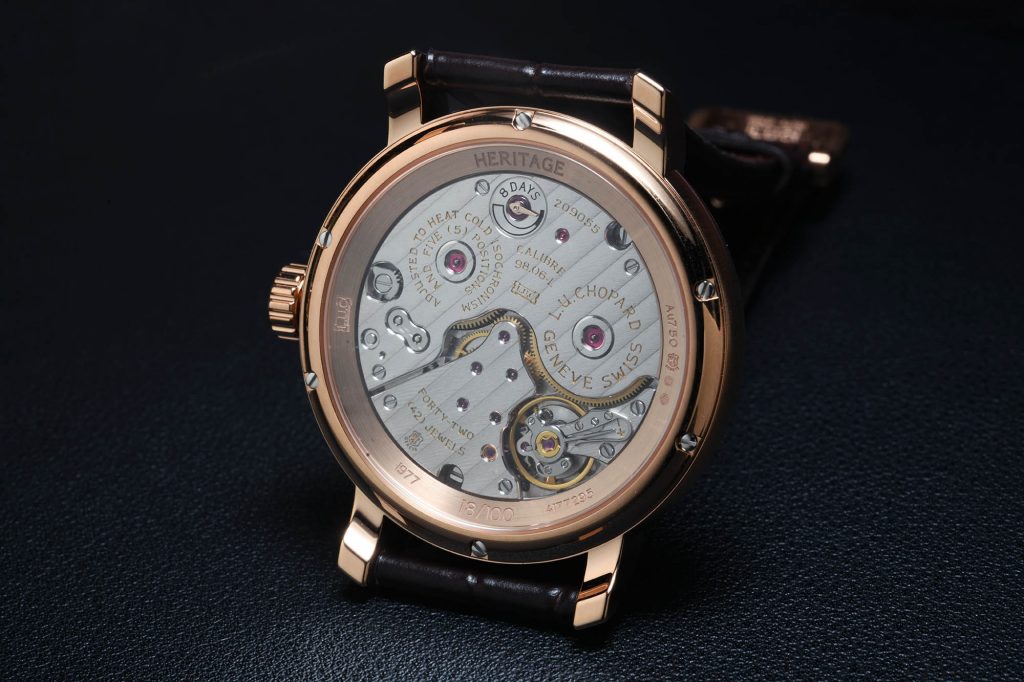 The movement is a variant of Chopard's famous Quattro movement, this time it is dubbed the L.U.C 98.06-L, to signify its jumping hour mechanism and display. This movement originally made waves for the innovative power solution to give 8 days of power reserve – instead of using a huge mainspring, Chopard utilised 4 barrels, stacking the barrels in groups of two, and then placing them in series for the long power reserve. This also has the added advantage of a torque curve that is evened out over the 8 day power reserve for better timekeeping. What is even more impressive, however, is that even with the additional effort required to jump an hour disc every hour, it still maintains an 8 day power reserve, which is a testament to the engineers and watchmakers of Chopard. The movement is visible through a sapphire crystal caseback, and is Poincon de Geneve certified – a movement that is finely finished, and is another testament to the true watchmaking prowess that the Chopard L.U.C collection displays.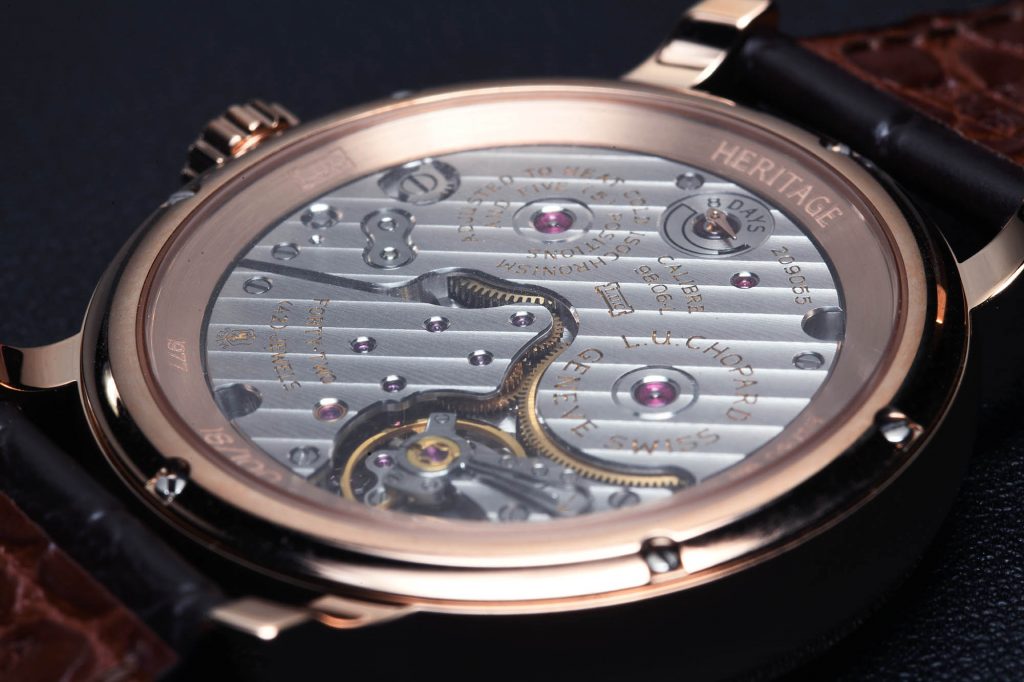 The Chopard L.U.C Quattro Spirit 25 celebrates a manufacture that has made incredible strides in the last 25 years, building its watchmaking capabilities into the powerhouse that we see today. Befitting a Chopard L.U.C watch, this new addition celebrates the capabilities that the maison has to offer, and brings a fresh new look to the Quattro line with its jumping hour display and bold pocket watch styling. The L.U.C Quattro Spirit 25 is therefore a fitting tribute to a collection that has achieved so much in a relatively short period of time.