It's taken some time, but the materials innovation that started in various high end brands has finally made its way to the masses with lower prices, allowing more people to enjoy the aesthetics and benefits of exotic case materials such as carbon fibre and ceramic.
Case in point, the Edox Automatic Chronograph Carbon C-01, which has been around since 2018, and which I think about from time to time, as a watch that I could buy. Aside from the benefits of the carbon case, what sets the watch apart is the manner in which the carbon was made, resulting in a unique layered look, but also the various colours that the watch comes in, from red, to blue to black.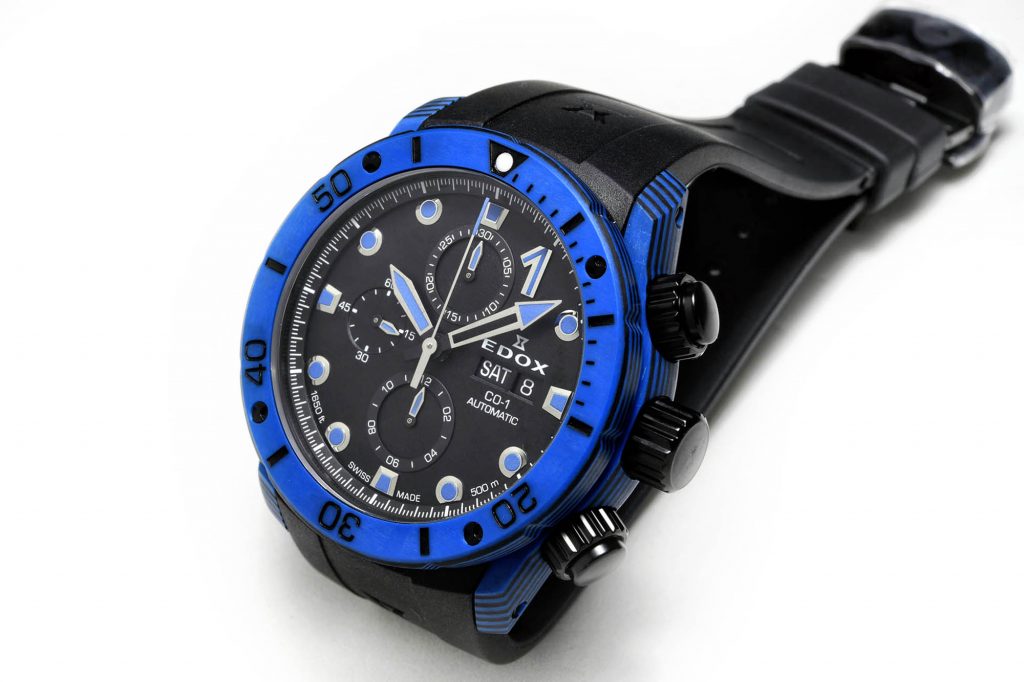 The different coloured case options are achieved via coloured resins that are the agent that binds the various carbon layers together. This creates a look that is distinctive from the sides, since you see the the black lines that mark each carbon layer.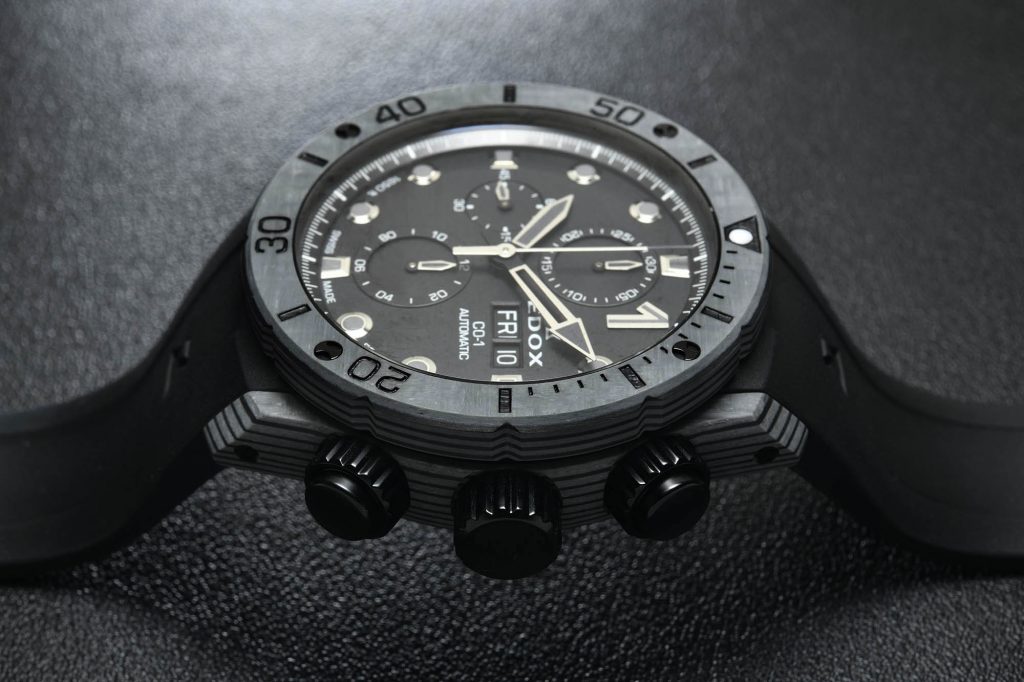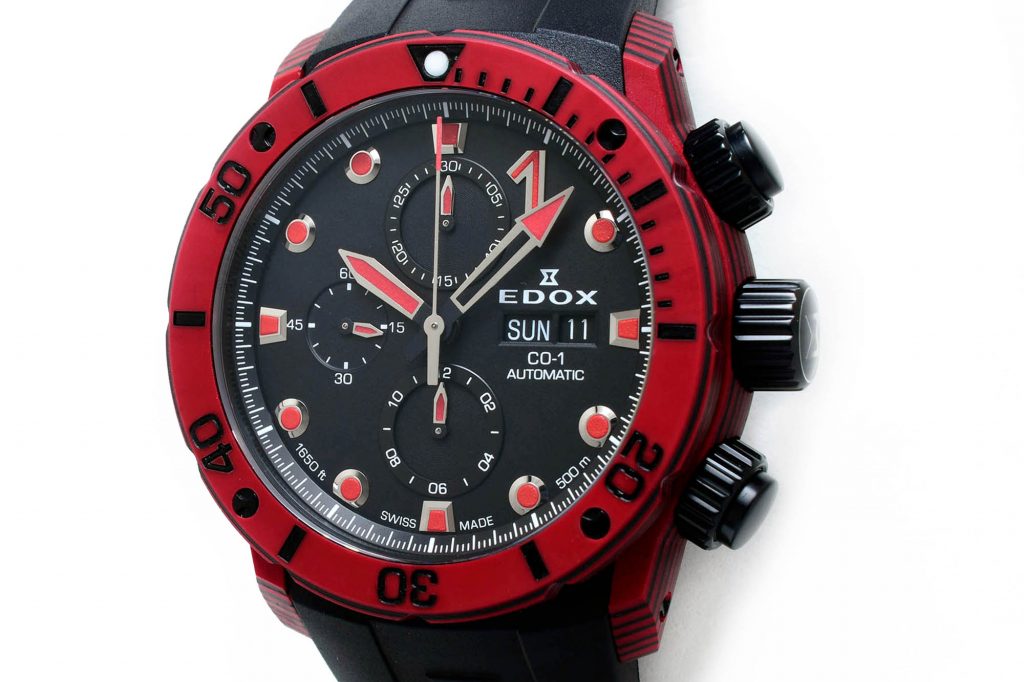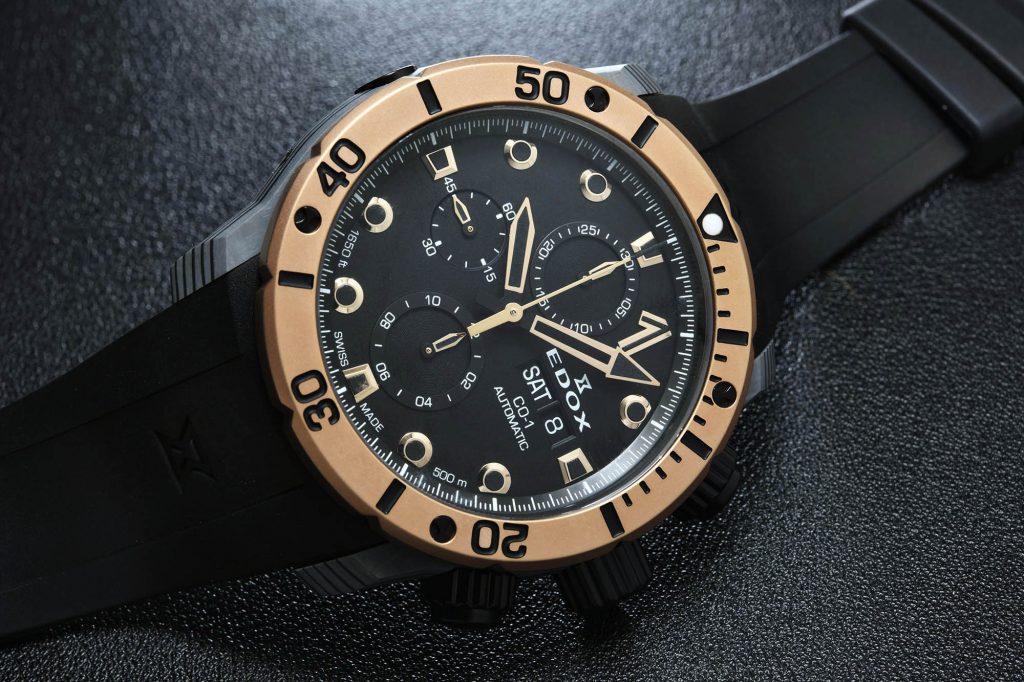 It is a 45mm wide watch, which means it is fairly large, and no note that it is not the entire case in carbon, merely the side pieces that hold the lugs and the bezel. These are attached and around a stainless steel movement container, which accounts for the watch being not as light as you'd expect, but allowing for the extreme water resistance to be one of its main features.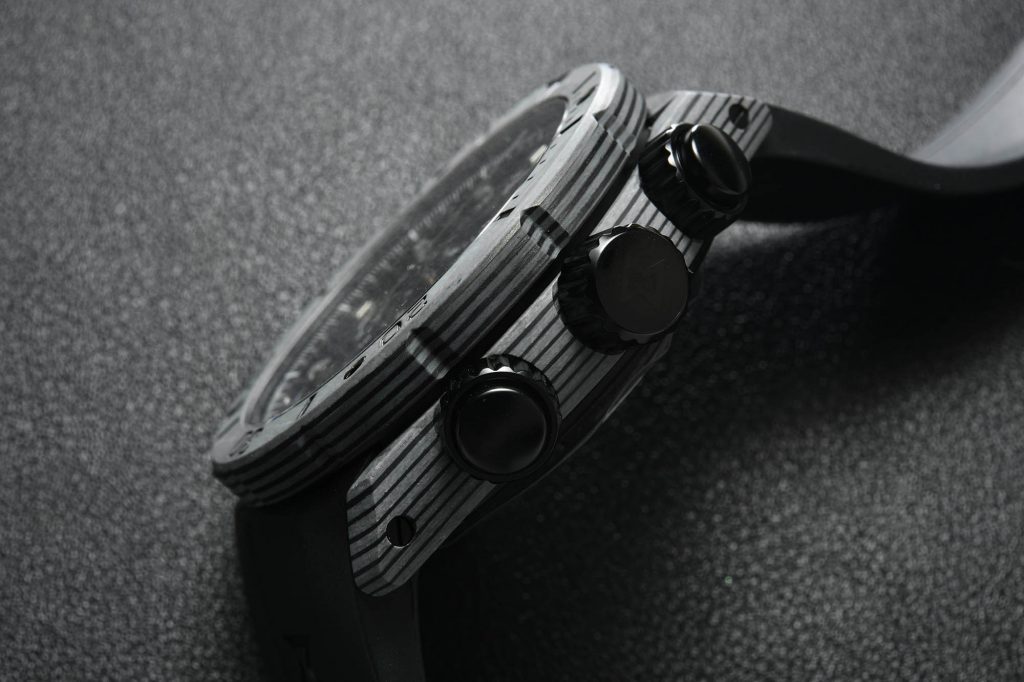 How extreme? How about 500 metres. Not only that, the Edox Automatic Chronograph Carbon comes with a helium escape valve as well, and screw down chronograph pushers, which makes it perfect when worn in or near water.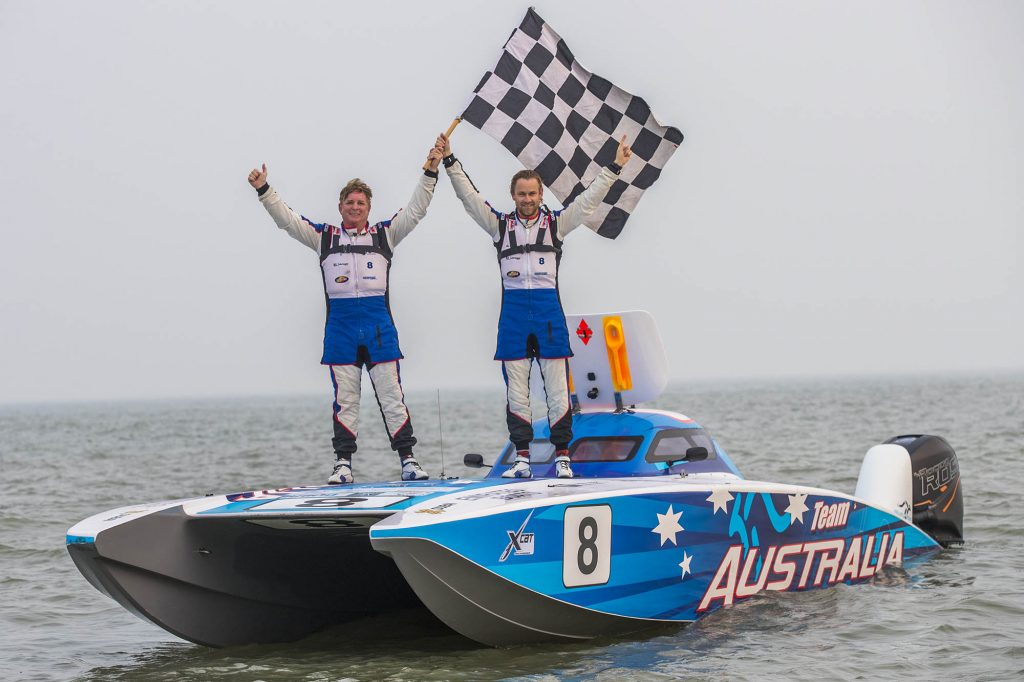 The sum of these features makes you understand why this watch was launched in partnership with Pal Virik Nilson and Brett Luhrmann for Team Australia in the XCAT racing world championship, one of the world's most exciting offshore powerboat series.
The watch is powered by the Edox Calibre 011 movement which is based on the Sellita SW500 and it comes in four colour variants – red, blue, black and black with gold ceramic bezel. and all feature an engraved case back with a "propellor" design.

What do you think? Is this watch unique enough for consideration? It certainly has a distinctive look that I haven't seen before in a carbon cased watch. And the fact of its extreme water resistance, does make it quite special as well.
[ninja_tables id="4344″]