Some watches are just so charming when encountered, that they create a desire to own them, even though the reasons why might not be so obvious.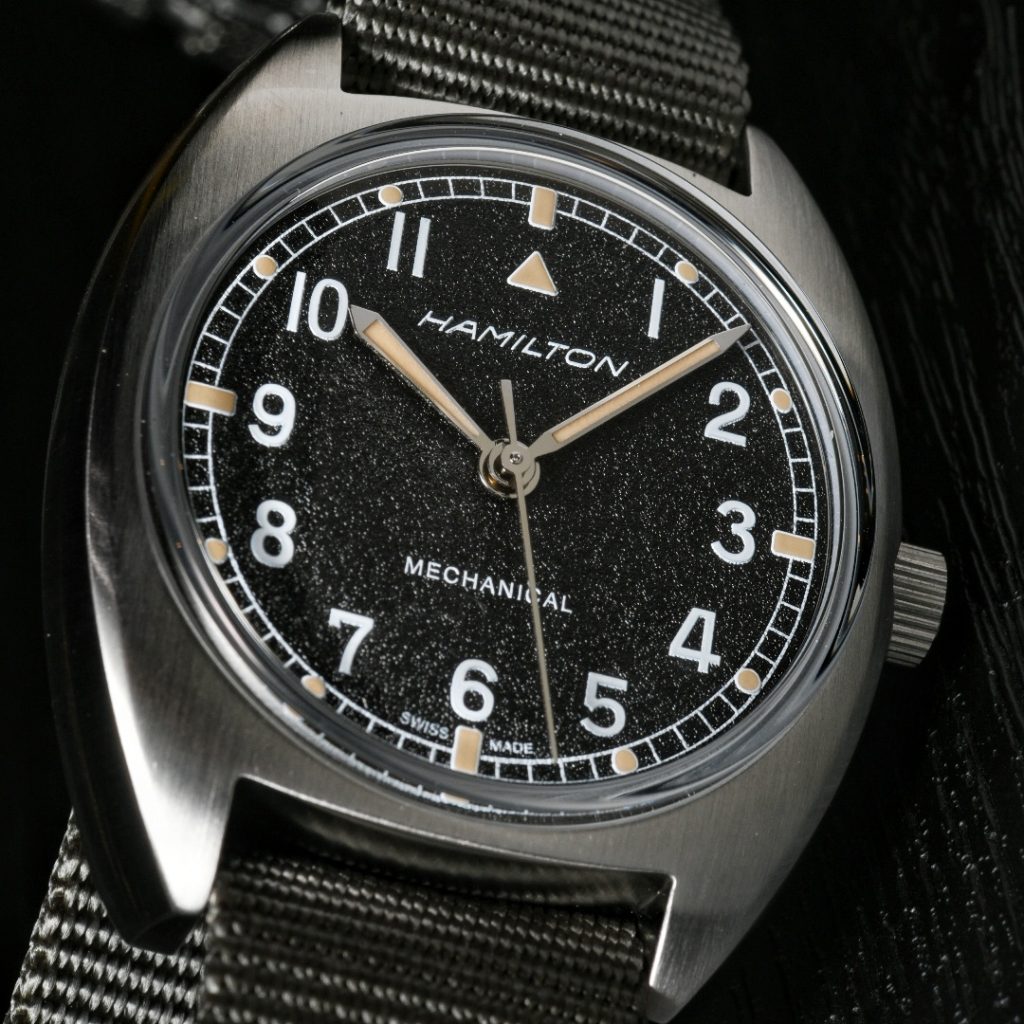 The Khaki Aviation Pilot Pioneer Mechanical is one such watch that I came across recently, a watch that was one of the most popular releases from Hamilton last year that I might have known about but never paid close attention to.
I have to confess, I really didn't understand it's appeal, on top of my general ignorance on the details surrounding certain sub-specialities of watches, such as those used by historical military forces.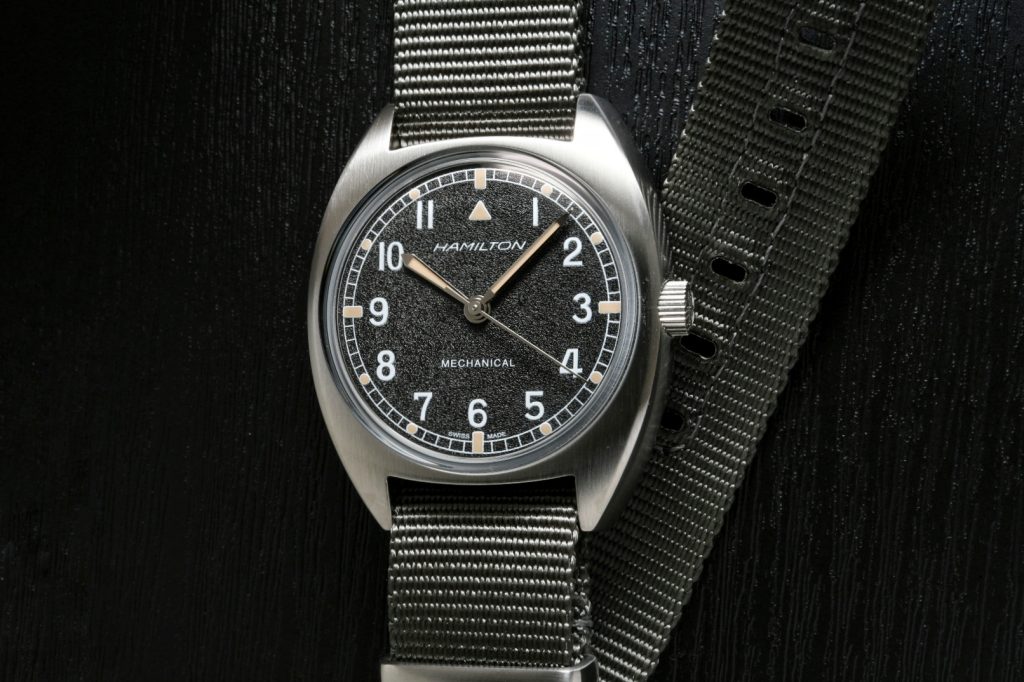 So the Hamilton Khaki Pilot Pioneer Mechanical is a faithful recreation of the W10 watch that was made by Hamilton and another military watch supplier, CWC, for the British Royal Air Force in the 1970's. It follows the general format for military watches at the time and came with a highly legible black dial, white numerals for contrast, no polishing on the case, a RAF specific minute track design on the dial, a tourneau case and a textured dial.
In fact, the new watch follows its inspiration so closely that you can essentially say that it is a perfect recreation of the original watch.
Why is it so cool?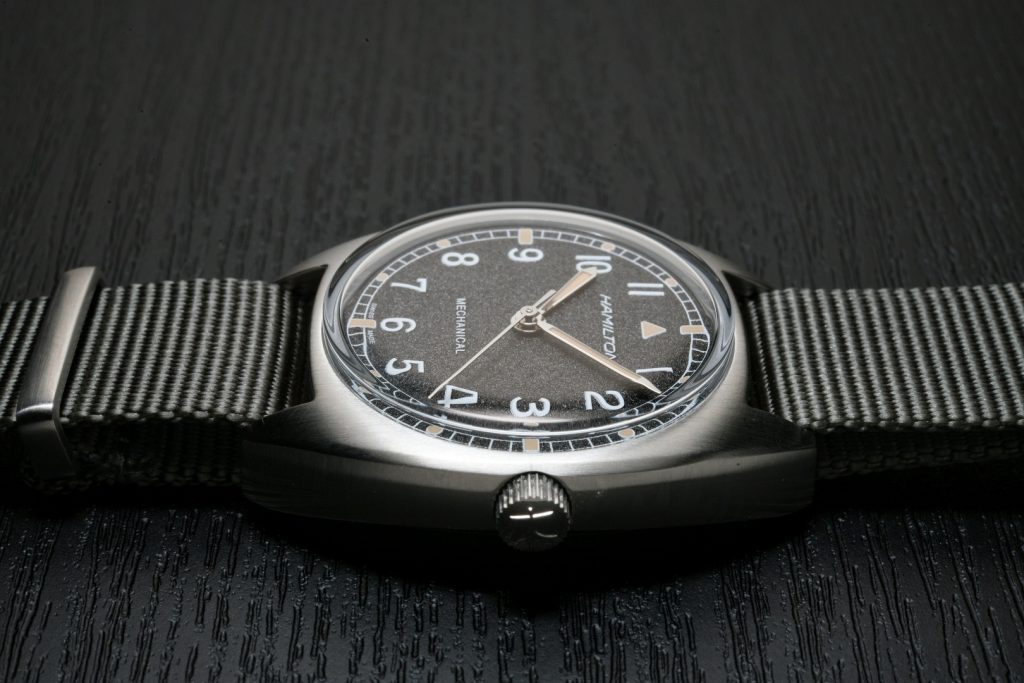 Well it's simple, tough and good-looking, with the small 33mm x 36mm x 9.95mm case that is essentially weightless on the wrist. This is a watch that is there when you need it, and disappears when you don't. When I think about who the original was created for – pilots needing something legible to tell the time and nothing more, I can really feel how the watch was conceived as a tool first and foremost, with none of the artifice and only the essentials.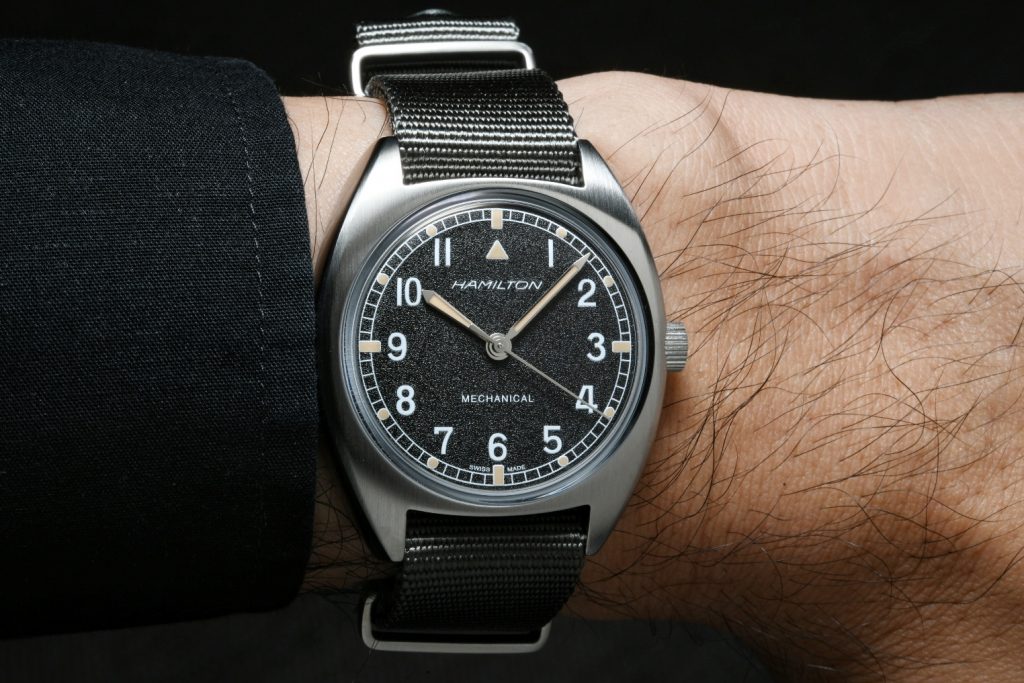 That is a charming thought, and in an era where the watch industry has resorted to ever more fanciful pyrotechnics that move further and further away from the reason why watches were invented in the first place, the Khaki Pilot Pioneer Mechanical acts as a sort of palette cleanser to all that noise.
I can see how having a watch like this and nothing more can be such a pleasure, and with the inclusion of some nice modern touches, like the useful 100 metre water resistance, and the hand-wound calibre H-50 offering 80 hours of power reserve, this is something to have when you want to take a break from the fanciful parade of new offerings – then set, wind it, and wear it, and just go live your life.
And oh, the last thing that's so cool about it, the price – at a moderate SGD $1,190 or USD $845 on NATO.
Check it out in person. I think you'll be impressed.
[ninja_tables id="4763″]