The Arnold and Son Luna Magna was a watch that was launched only this year at the digital Watches and Wonders (2021) and was one that was particularly memorable to me because of its magnificently large spherical moon phase complication.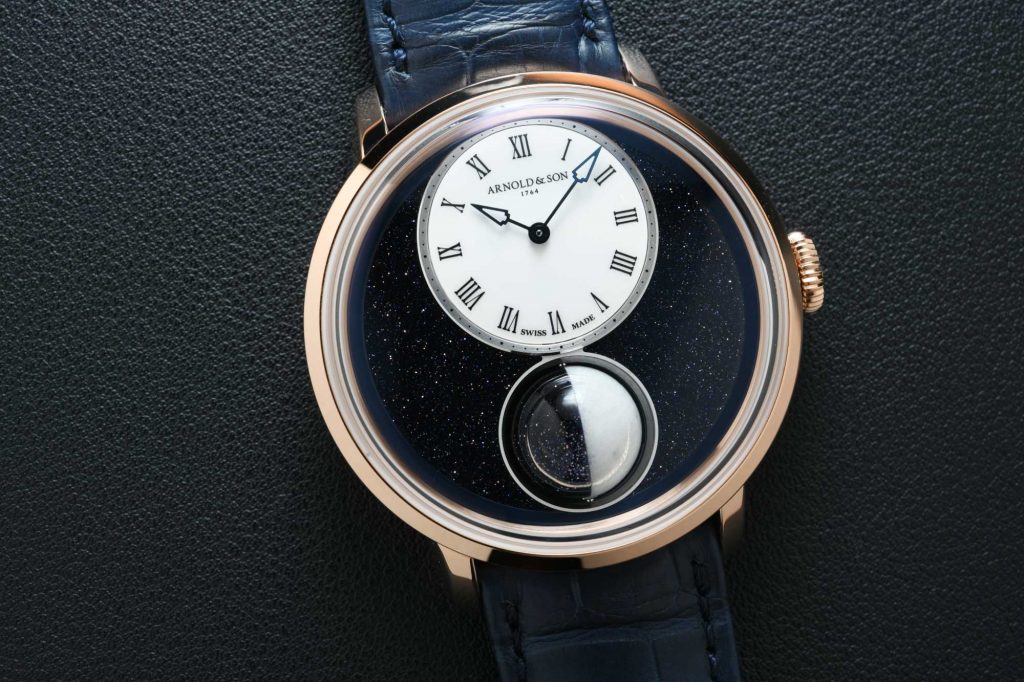 I've generally been of the opinion that if a moon phase complication were to take up only a small portion of a watch dial's real estate, that it shouldn't even waste its time being there. It's not particularly practical after-all, and if it needs to be part of a watch, it should be big, bold and special.
That's why I've always been a fan of the Hermes L'heure de la lune, a watch that is easily for me the best moonphase watch I've seen in recent times.
To this now, I add the Luna Magna from Arnold and Son, with them both making up a short list of moonphase watches that I find appealing enough to do justice to the moon and captivating in their particular method of presentation.
Being that this watch was only launched this year, I wasn't hopeful that I would get to see it. Fortunately, the appeal of this watch was so strong that it happened to induce a strong desire for it by a Singaporean collector, who I happened to be friends with, who went ahead and ordered one of the 28 limited edition pieces for himself.
Now, with the watch in hand, I could see what the fuss was all about.
At 44mm in diameter in a pink gold case, you would think that this watch would wear large. It's measurements certainly suggest it since it comes with a case that is 15.9mm high, which includes the 12mm in diameter spherical moon rotating inside. Yet as the press presentation did say, the watch feels slim and elegant, and somehow it does.
I'm not sure what magic the designers of this watch did to make the watch feel as svelte and well-proportioned as they did, but whatever they did, it works.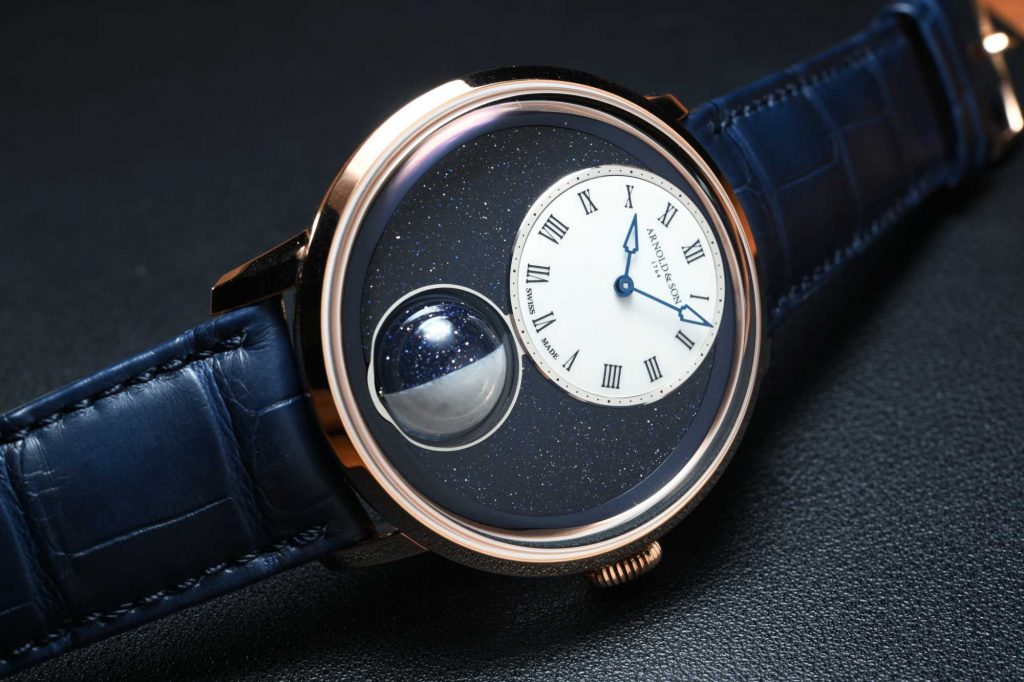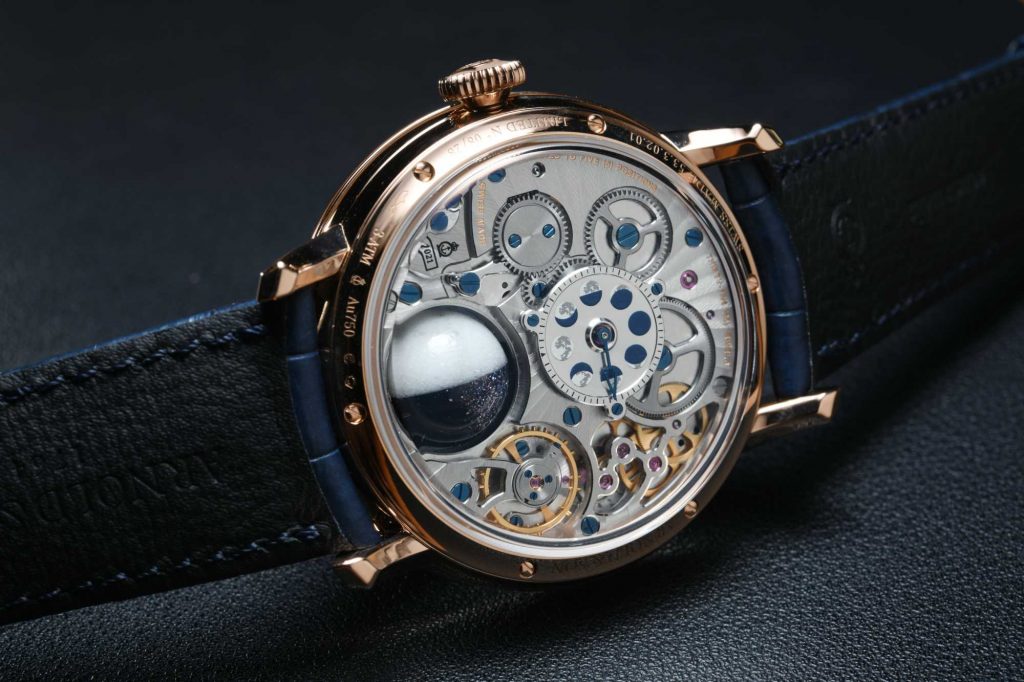 All that real estate which you can scarcely feel, goes into making the presentation of the spherical moon feel as special and luscious as it was meant to be.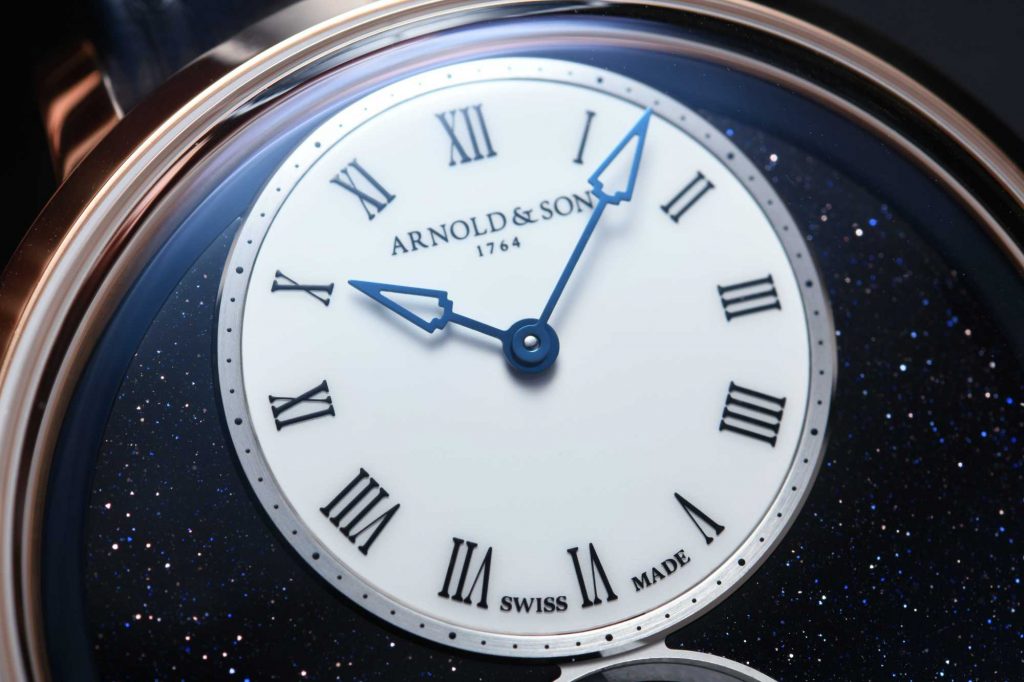 The front of the watch contains a white-lacquered time sub-dial on the central axis with the moon below it, and these elements are set against an aventurine backdrop that is meant to look like the stars of the night sky. The moon sphere itself is divided into two, with one half made of marble for the illuminated side and aventurine for the dark side.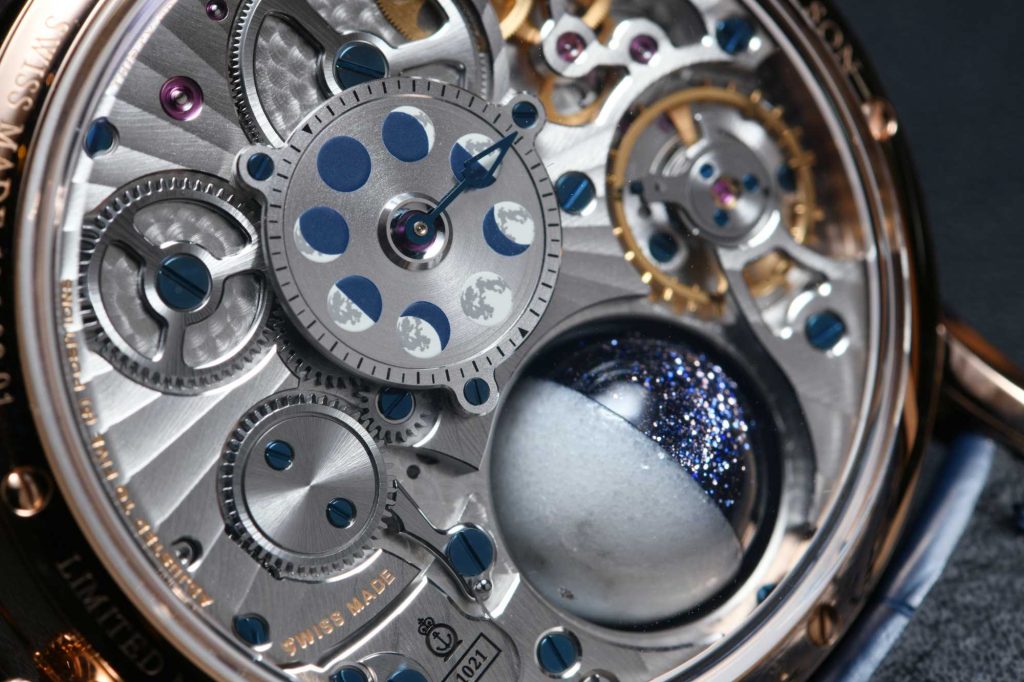 This sphere rotates over time to show the different phases of the moon, and is set into the entire height of the in-house manual winding Calibre A&S 1021. Because of the way it is designed, the moon sphere is also visible from the caseback, where it is set among a radiating Geneva stripe pattern. There is also a circular scale with a more precise indication of the current age of the moon that is given by a pointer hand, to help with setting the watch properly.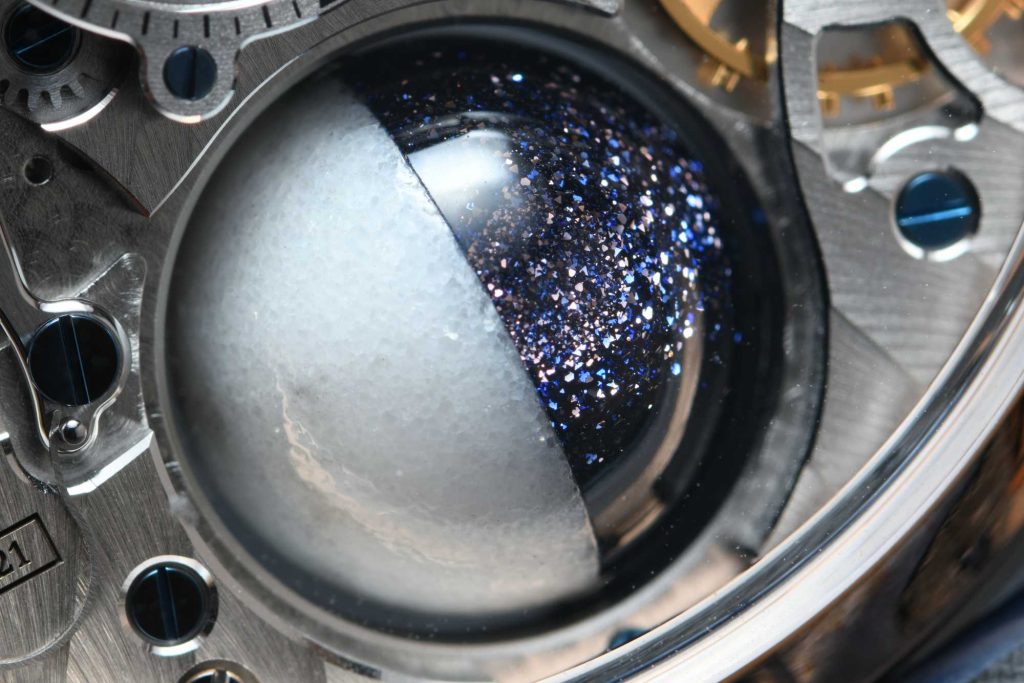 The watch has two positions in the crown, with the first position for setting the moonphase, and the second position for setting the time. I'm not inclined to go into details, but if you're buying this watch, do make sure that your retailer knows this fact. Let me know if you want me to explain what I mean, but serious buyers only.
Lastly, the moon phase requires an adjustment of only 1 day every 122 years, which is a fact that will probably be of concern to your descendents.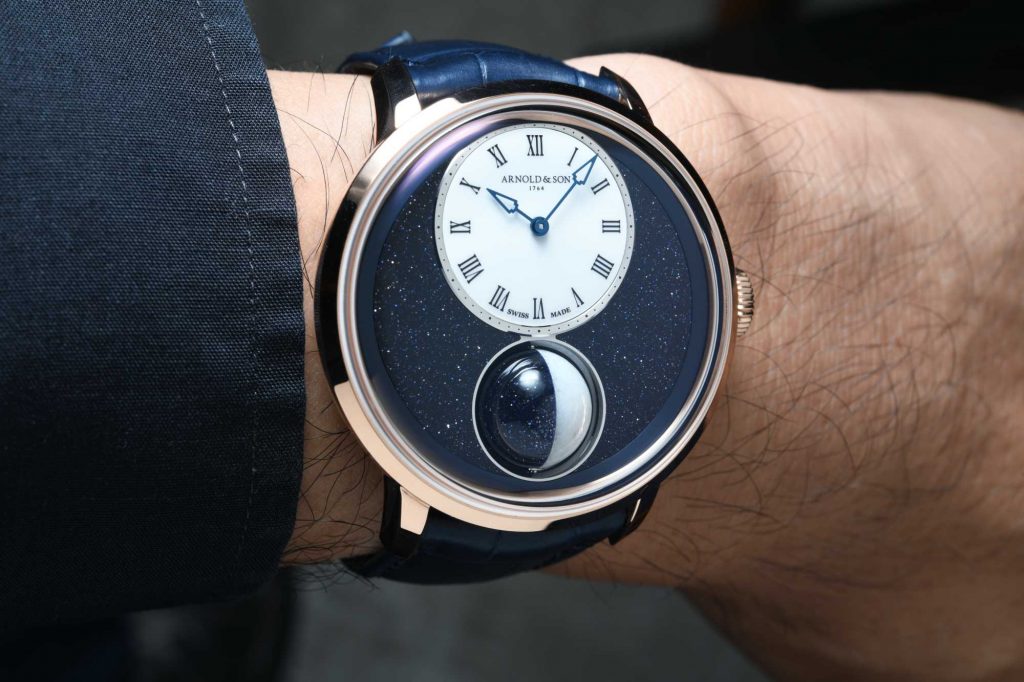 The Arnold & Son Luna Magna comes on a blue, hand-stitched alligator leather strap with case matching pink gold pin buckle, that completes the nocturnal theme of the watch nicely. As you can see from this wrist-shot, it wears very well, and aside from this can be enjoyed very much by the owner for the rich details.
Reference: 1LMAR.A02A.C153A
Case: 44.00mm diameter, 15.90mm height, 18k pink gold case, 30m water resistant
water-resistant to 30m
Dial: aventurine, white lacquered hours/minutes dial
Movement: Calibre A&S1021, in-house manual winding, 90-hour power reserve
Functions: hours, minutes, astronomical three-dimensional marble and aventurine 3D moon phase indication, secondary age of the moon indicator on the back
Strap: blue alligator leather with 18k pink gold pin buckle
Price: CHF 43,900, limited edition of 28 pieces
More information at https://www.arnoldandson.com/en/collections/luna-magna/luna-magna