A Lange for all seasons
It's no secret that I have a soft spot for A. Lange & Söhne. It is one of the few brands that has a line-up with no missteps. The German marque has a strong brand identity, knows what it wants to achieve and does not bend to market forces or trends.
And so it was that when they announced a luxury steel sports watch, the community opinions were divided, since the watch stepped a touch too far away from what I know the brand to be about. Upon viewing the press photos, I still felt a little unsure, since it was a watch with a blue dial in a stainless steel case and on an integrated bracelet, which on balance, was an all too familiar recipe.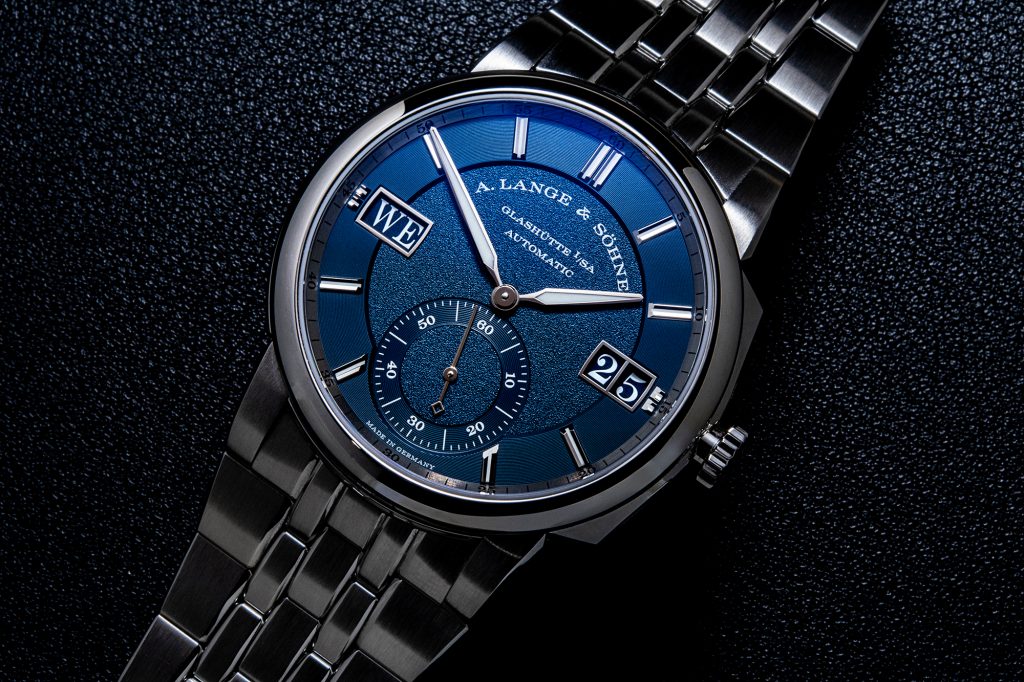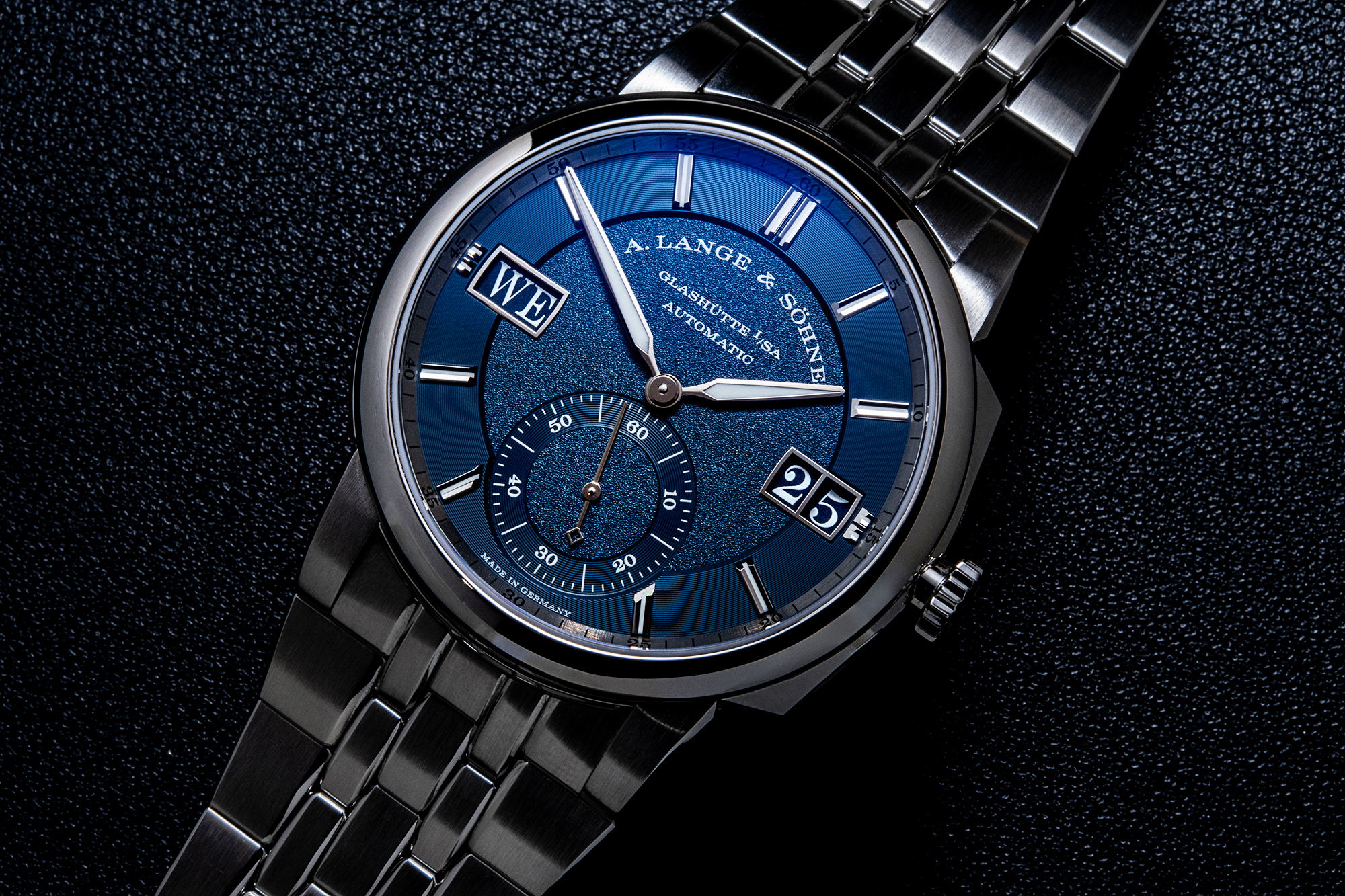 Yet I was willing to give it a chance, and took the opportunity to judge the watch in person when I was invited to view it at the boutique. Upon seeing the watch in the metal, things started to make sense.
Unsurprisingly, it's another finely crafted Lange timepiece with all the refinements that you've come to expect. With contrasting dial textures, a practical outsized date at the 3 o'clock marker, balanced by the day window on the opposite end and a seconds sub dial at 6 o'clock. This was a Lange through and through. There was no marine inspired, screwed-down industrial chic redesign of the case. In fact, it's identical to its siblings in shape and proportion, with the exception of two subtly protruding pushers aligned with the crown to quickly adjust the day and date functions. And even that is so on point with the brand, since the Lange 1 also has a pusher for date advancement.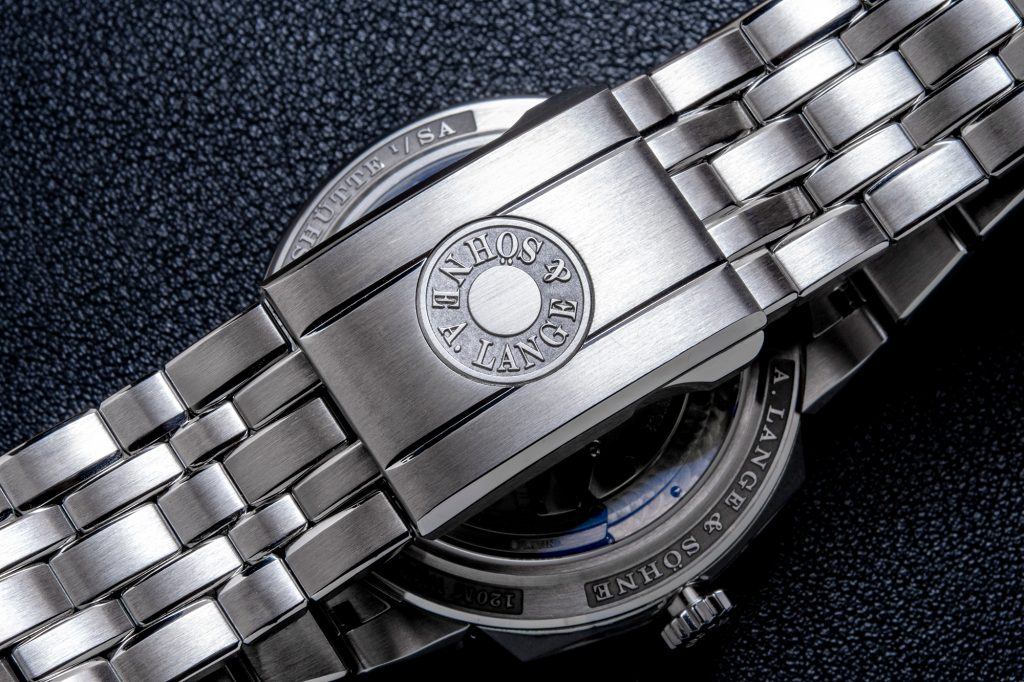 Highly debated aesthetics aside, the satin-finished bracelet with polished chamfered edges on every link boasts incredible comfort alongside practical everyday wear. While it can hardly be considered a beater watch, I can imagine having this on my wrist on any occasion, whether it's making a quick grocery run or attending a meeting in full business garb. What's more, the bracelet can be easily resized via a series of buttons on the underside, and the circular brand signature on the clasp actually houses yet another pusher that enables the bracelet to extend up to 7mm. It is obvious that a lot of thought has been put into designing a watch that stays true to the brand identity while offering the option of dressing things down.
Would you wear a Datograph out when walking your dog at the park in your shorts and sandals? I know I wouldn't but I can easily see how the Odysseus can fit that scenario quite nicely.
Having said that, it still is an expensive watch, and the thought of shelling out serious money for something in stainless steel was daunting. I for one have never understood why people would pay a premium for a stainless steel Nautilus, even more so those who pay a premium for a steel Daytona when a gold one is within the same price range.
That was until Lange released another, in my mind, more sensible option – a white gold Odysseus for Watches and Wonders 2020, with a grey dial and either a calf leather or rubber strap.
That was my tipping point. If I had not already been sold on the idea of a Lange sports model, I was now. A tough precious watch in a precious metal, now that makes sense. Yes I know that it's more expensive than the stainless steel, but it's white gold, and the math computes better in my head – so I bought one.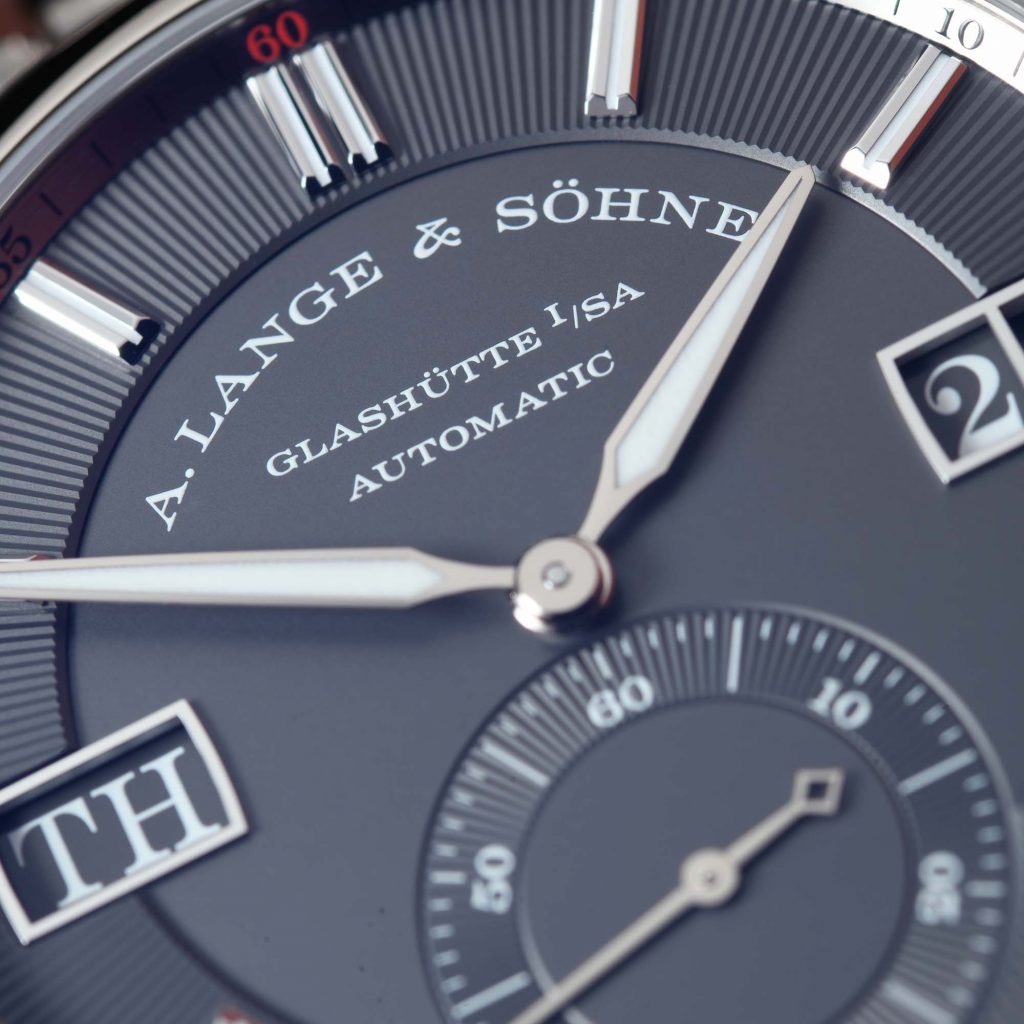 While blue dials seem to be the go-to colour for luxury sports watches, the grey dial in this version felt a little more special. Instead of simply changing the colour, Lange took a step further to differentiate it from the steel version with changes to the dial finishing. The granular central dial is replaced with a smoother frosting, contrasted with deep grooves in the hour chapter as well as the circumference of the seconds sub-dial. These changes make the watch look a tad more formal, but on a brown calf leather or rubber strap, a nice balance is struck between luxury and sportiness.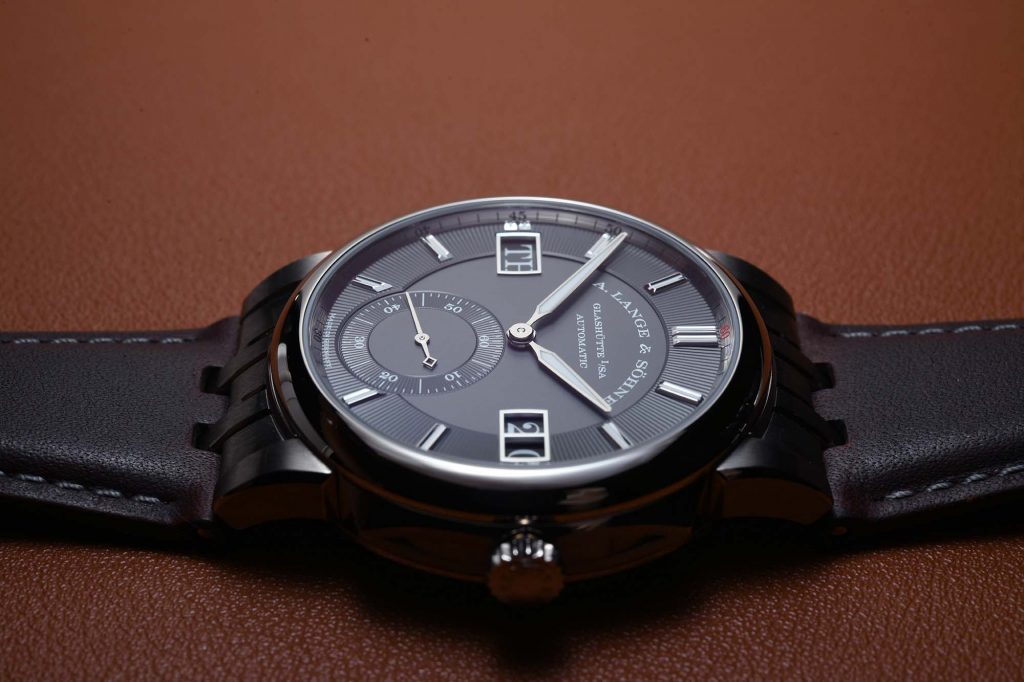 And may I be so bold as to express my opinion that the watch on a strap should silence the naysayers in the looks department. Whatever awkwardness it may have suffered in the process of integrating a bracelet is nowhere to be found here. This is a seriously handsome timepiece.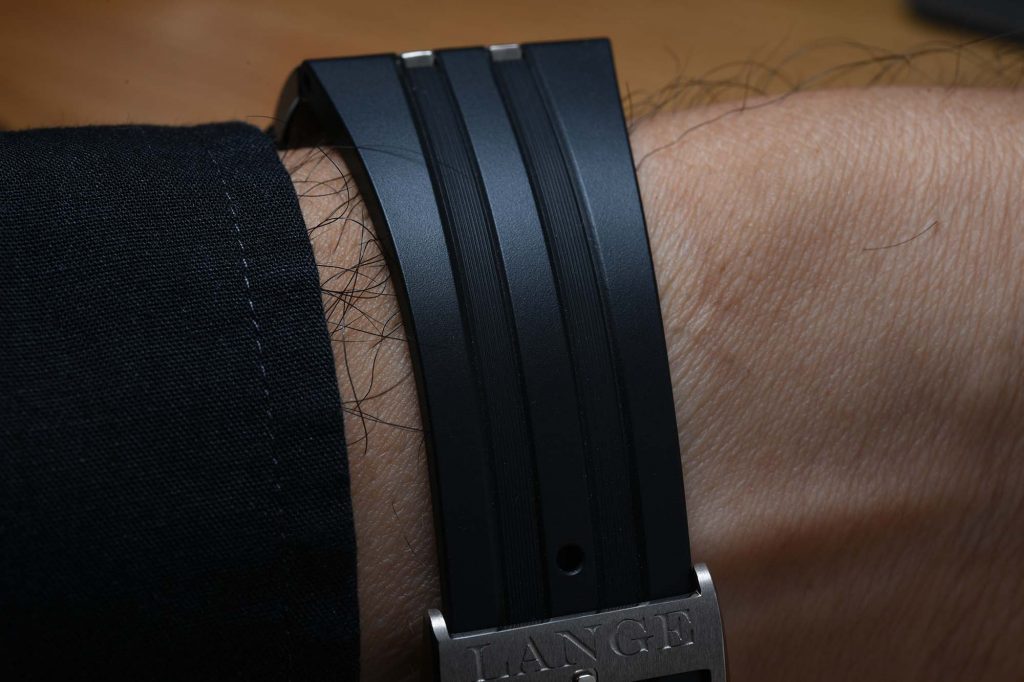 More importantly, the comfort that can be had with the watch on a rubber strap is a huge plus. The soft, supple and grooved band provides all the ventilation needed in hot and humid weather. Unfortunately, the boutique only had it on the calf leather when I bought it, so I promptly ordered the alternate strap. While waiting for its arrival, I am just as happy with the brown calf strap that complements the grey dial oh so well.
The Odysseus also offers a quick release to allow for fast and easy strap change. So this is where I have a very minor gripe. While it allows for a quick strap change, there is no way to swap out the pin buckle easily. Which means I would either have to buy an additional pin buckle for my other strap, or go back to the boutique to have it swapped, which would defeat the purpose of the quick release. I think I may have been spoilt by the ingenuity of my Vacheron Constantin Overseas. (Click here for article)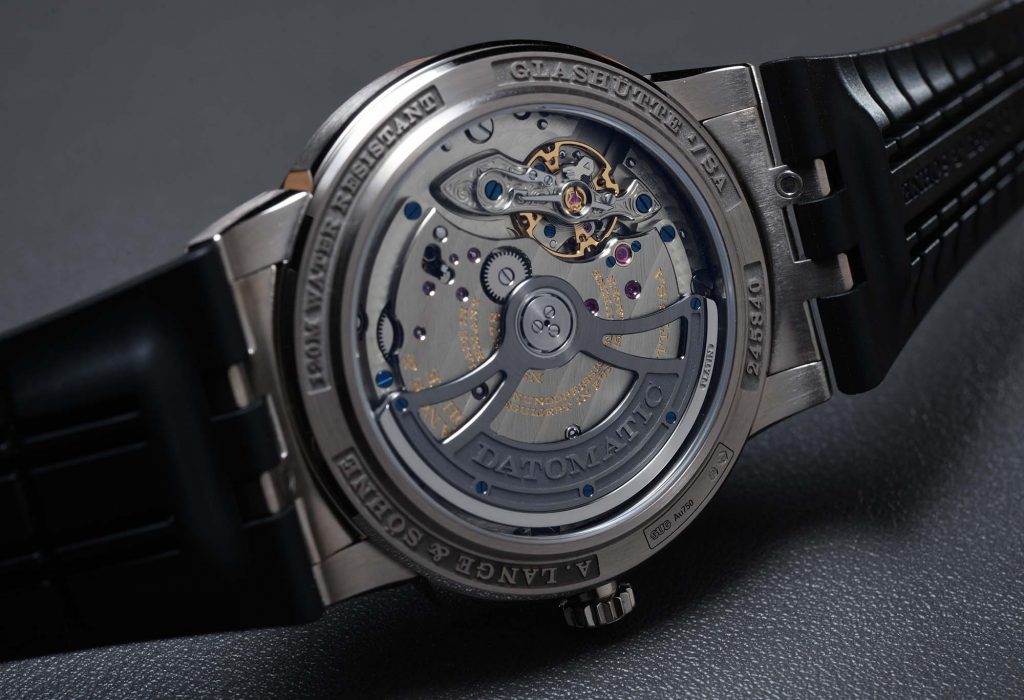 Behind the scenes, the L155.1 Datomatic movement continues to impress, regardless of case material. The engraved balance bridge is both a thing of beauty as well as functional engineering design, providing added stability to the balance wheel for when I decide to test its prowess as a sports watch. I don't know if I ever will but at least I have the confidence that I can. And with that upcoming rubber strap, 120 metres water resistance and a screw down crown, I am pretty sure I can take it to the pool if I so desire. The question really isn't about whether I will, but whether I can. And I most certainly can.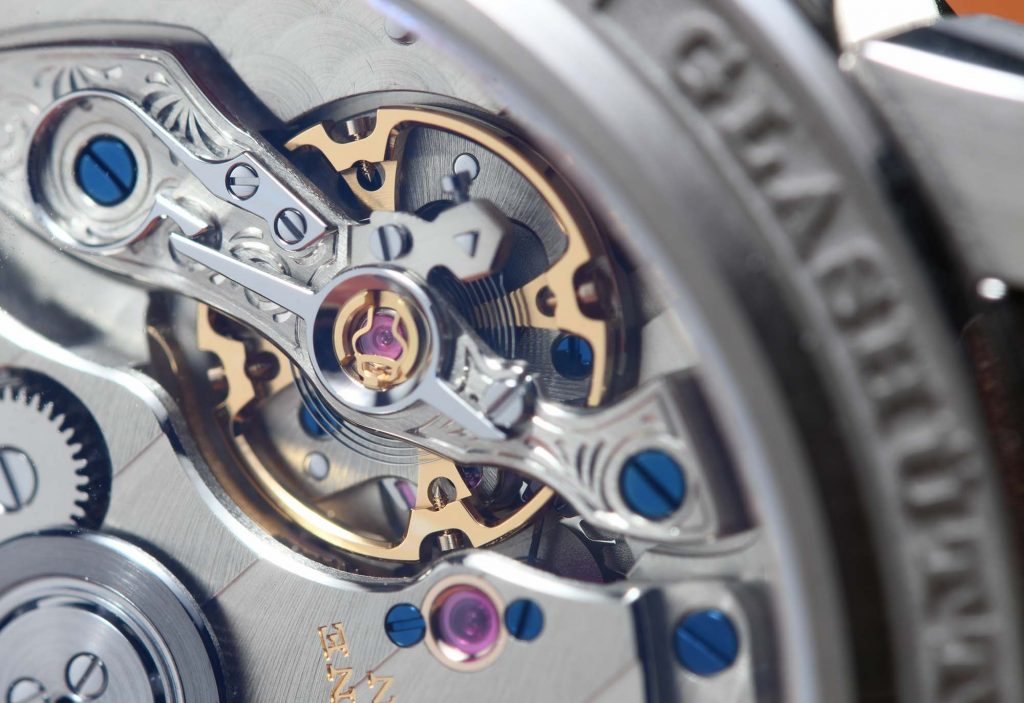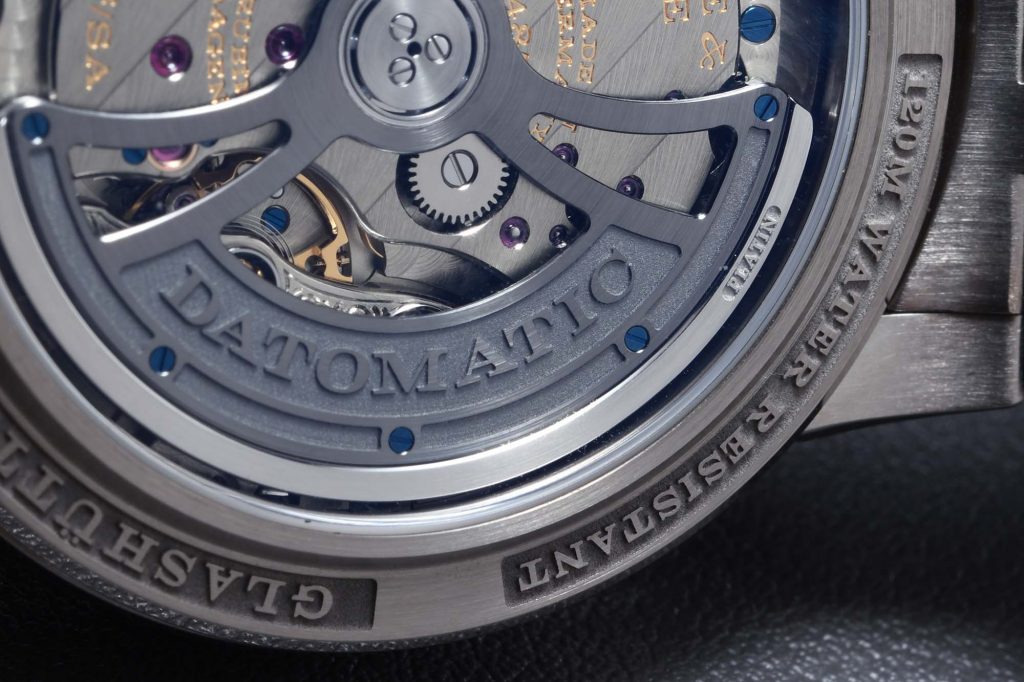 As a practical watch, the Odysseus checks all the boxes. It provides the essential information on the time, day and date with excellent legibility. It can withstand the rigours of daily wear and even cope with more active days. The self-winding movement has a healthy power reserve of 50 hours so I can put it aside over the weekend and pick it back up without having to resuscitate it. It looks great on my 6 ½ inch wrist and can fit a variety of outfits.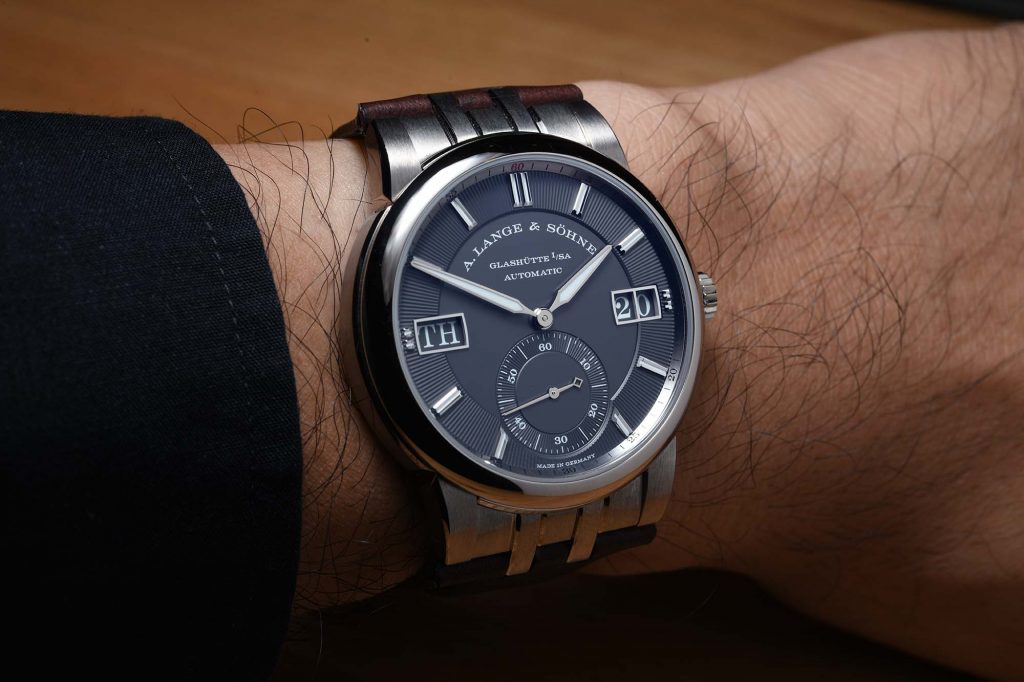 Lastly, it is most definitely, a conversation starter, and I suspect I will be answering plenty of questions along the lines of why I decided to buy this instead of an Audemars Piguet Royal Oak or a Patek Philippe Nautilus, to which I will be happy to reply with a calm and knowing look of a Lange aficionado.