Richard Mille is now the official timekeeper of the Ferrari F1 team, and to be fair, it comes as both a pleasant surprise as well as a bit of a shock.
No one will doubt however, this is a partnership that makes sense given how the brand's mission right from the start has always been to make "racing machines for the wrist", building in levels of real world performance to their watches that have shaken traditional notions of watchmaking to the core.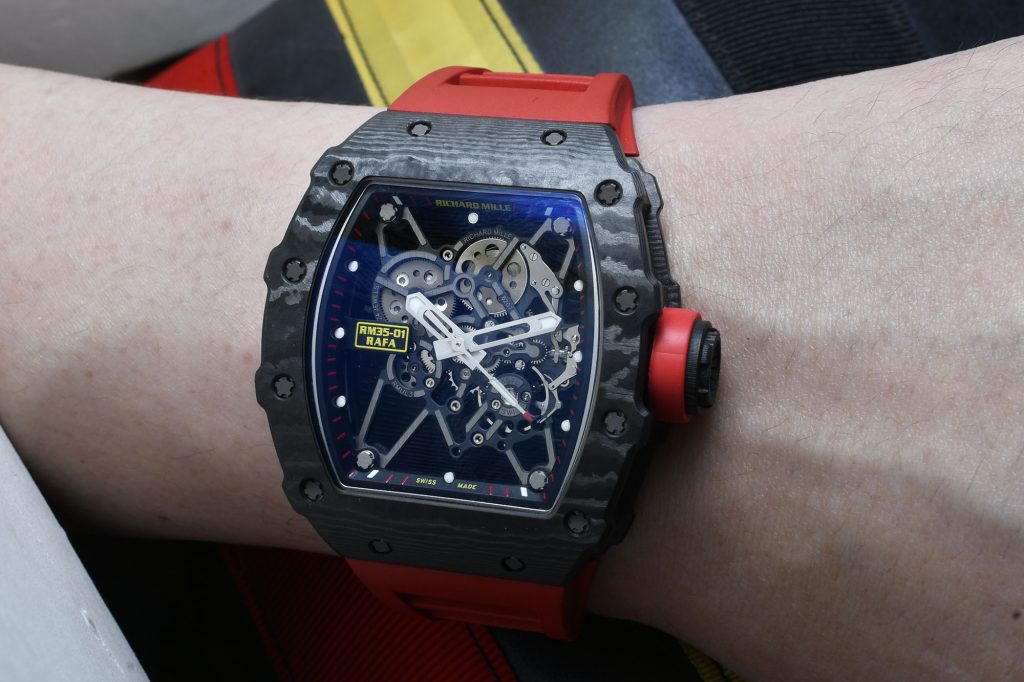 It was Richard Mille after all, that showed the world that it was possible for a top flight tennis player like Rafael Nadal to wear a watch with a tourbillon on the wrist during a tennis match, instead of only during the post match prize giving ceremony, and still have it functioning and working well. They continued the trend by building watches for others like F1 driver Felipe Massa and Olympic sprinter Yohan Blake to wear during competition, instead of only at the prize giving ceremony, and in the process, convincingly demonstrate how the watches more than live up to the original racing inspiration – being built to survive harsh treatment by elite athletes.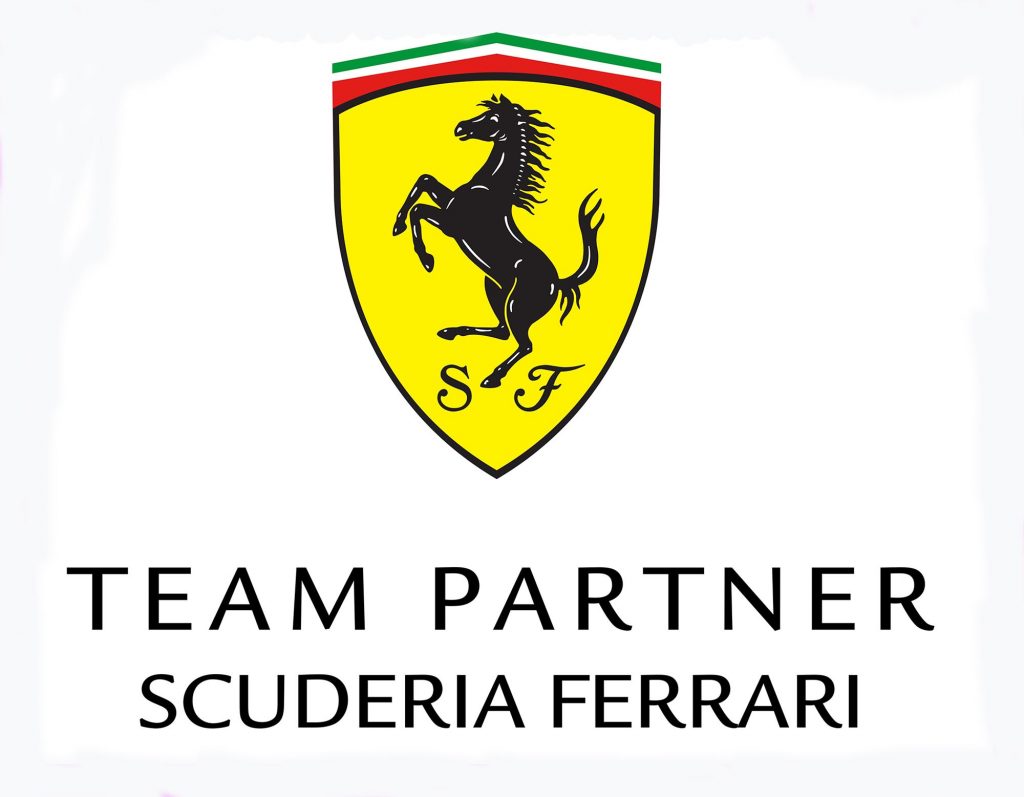 While Richard Mille will begin their partnership with Ferrari starting with the 2021 F1 season, the brand is by no means a stranger to motorsport or Formula 1, since it has, from 2016, been the official timekeeper for the Mclaren F1 team.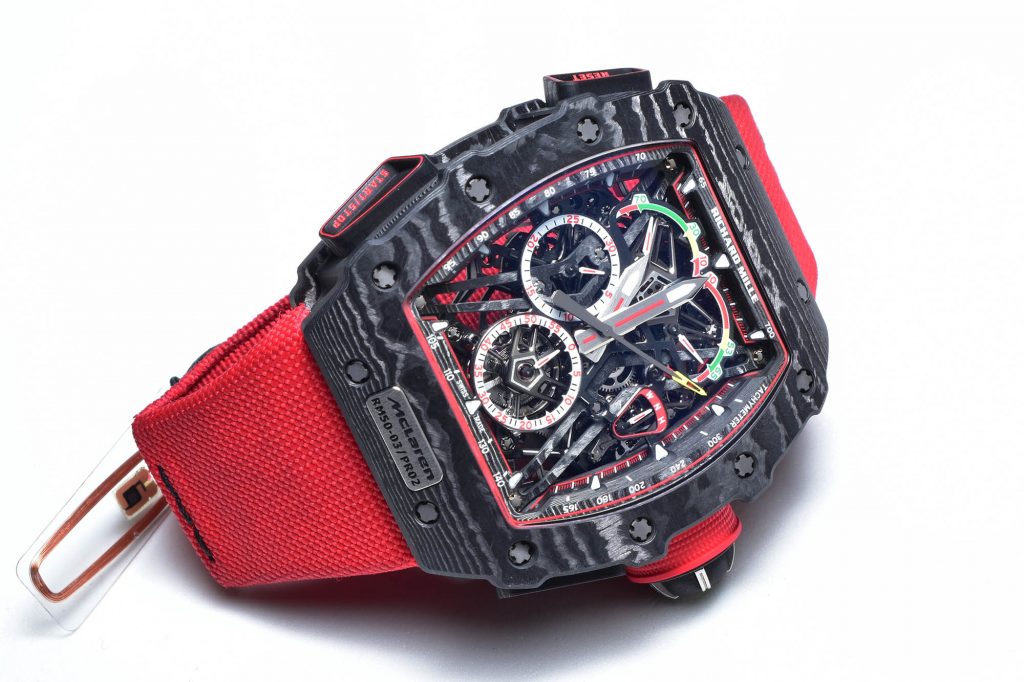 This partnership with Mclaren has resulted in notable watches such as the RM50-03 Split Second Tourbillon Chronograph that feature the futuristic wonder material, graphene, for its proprietary Graph TPT® case. This was the watch that was launched to coincide with the partnership and came as a 75 piece limited edition with a million dollar plus price tag.
Curiously, the Mclaren partnership is still ongoing for 2021 as the team has released images of this year's car with the Richard Mille branding still intact next to the cockpit.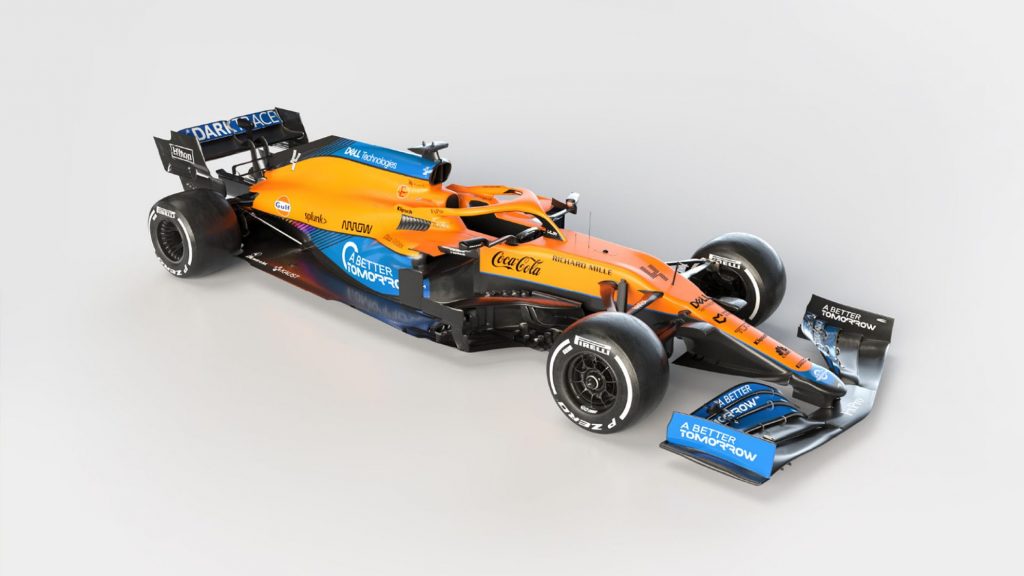 This seems to suggest that Richard Mille will be the official timekeeper for two Formula 1 teams, which is a state of affairs that I cannot ever recall has happened before. It's certainly the type of status quo defying move that the brand is known for and the question is if it will continue long-term? We'll wait and see, but I see no issue with it being this way.
Of course, this announcement prompts another question, what happened to Hublot?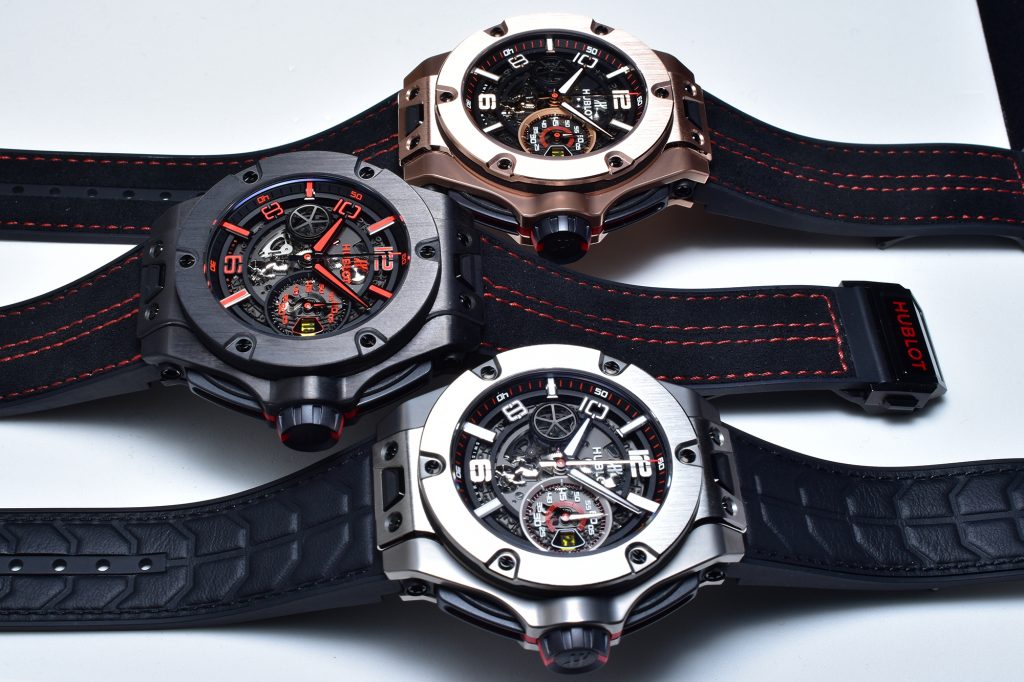 Before Hublot, Ferrari had collaborated with watch brands before, but the resulting watches were lacklustre in their appeal, making it seem that while a watch and car brand partnership was something that made sense in theory, it didn't seem to work out that well in practice.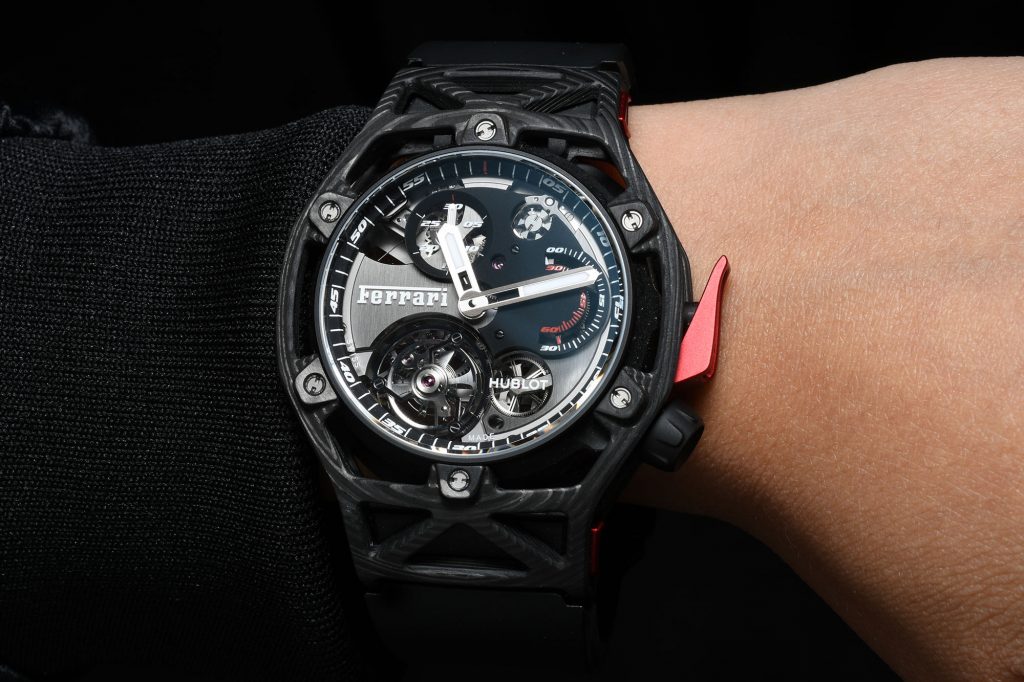 Hublot changed that for me when they entered into the partnership with Ferrari in 2011, with synergy that hit all the right notes, with cool watches that ranged from a standard Big Bang Chronograph to the Hublot Techframe Ferrari Tourbillon Chronograph, and all the way to the MP-05 LaFerrari, and overall was a masterclass in how to conduct such a partnership successfully.
So now it has ended after 9 years, one year short of the proclamation at the Baselworld 2016 event that I attended, that was held to celebrate and reaffirm another 5 year partnership deal.
Well, at least it comes shortly after LVMH stablemate brand TAG Heuer announced their partnership with Porsche just last month. Though I have to say for Hublot, it's a pity that it didn't continue.
Ferrari's new partnership with Richard Mille will certainly result in interesting watches that I assume will be more technology, rather than designed focused. Afterall, it's not so easy to span a large price range with Richard Mille than with Hublot. While fit in terms of exclusivity will be better, it does deny more F1 fans the hope of being able to support the team with a Ferrari logoed watch on the wrist in a meaningful mechanical way. Another question that I would pose is how the technological innovation that Richard Mille produces will be divvied up among the two F1 teams.