The Big Pilot's Watch has always been one of IWC's most iconic watches. While the original, now extremely rare, B-Uhr served a very practical function of visibility with its 55mm case size, it was neither a comfortable nor visually appealing watch to wear outside of a 1940s military pilot uniform.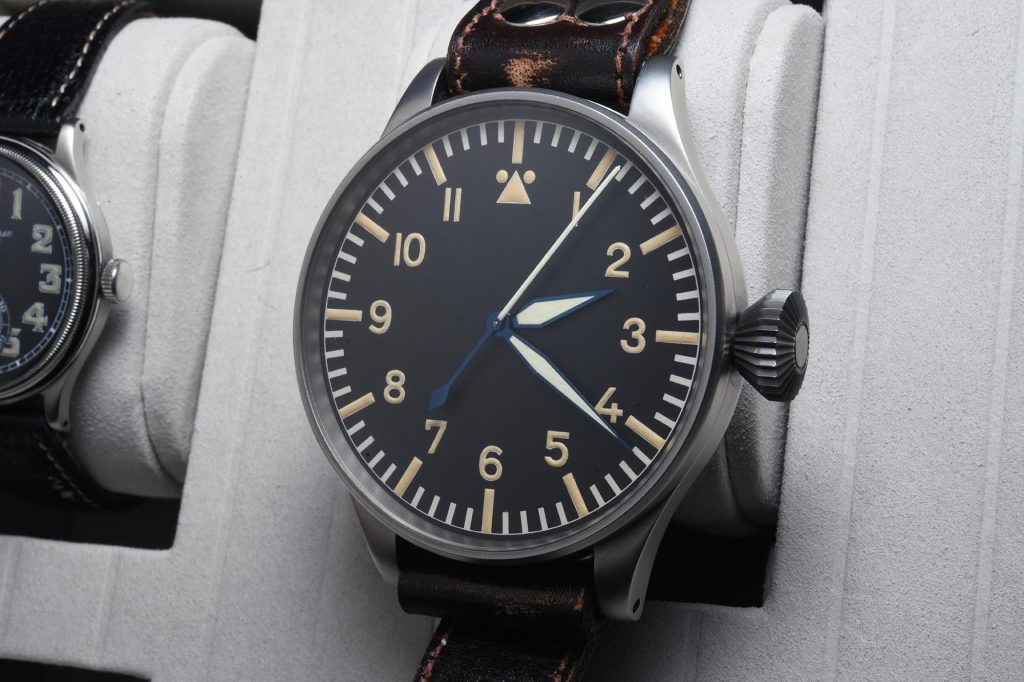 So, in 2002, IWC decided to shrink it down to a more wearable proportion. At 46.2mm, it was still a large watch, but at least it was now able to sit on significantly more wrists, more comfortably. This was the birth of the "Grosse Fliegeruhr", ref. 5002, aka the Big Pilot's Watch.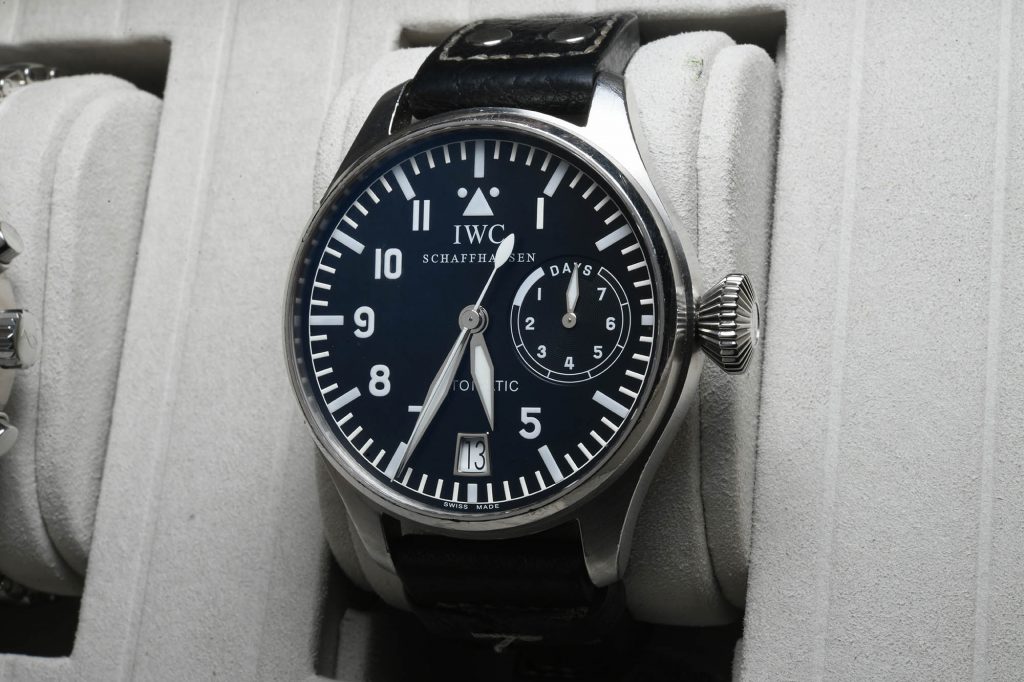 It was big, bold and had all the visual elements of a pilot's watch, but with an added date window and a power reserve. Very aptly named. This has since been a staple in the brand's collection. But if you were not born with a suitably masculine wrist to pull off the big watch, you were resigned to admiring it on someone else's wrist. You could opt for the smaller Mark series, but that doesn't have the studded leather strap or the word "Big" in it. Well, things are about to change.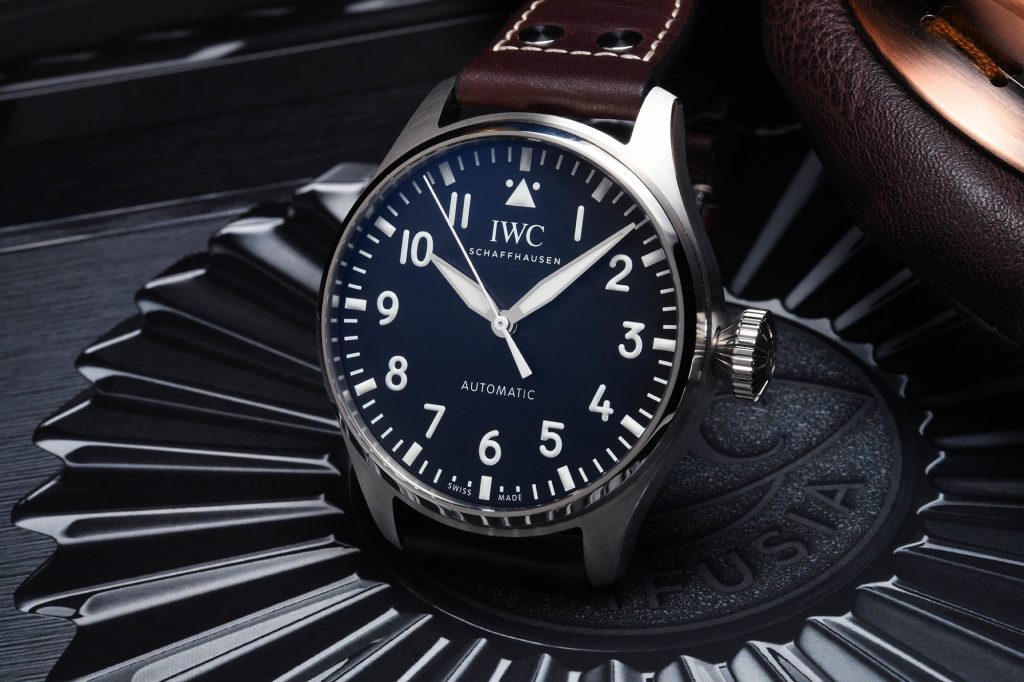 This year, IWC has announced a 43mm version of the Big Pilot's Watch, ref. IW3293. What difference does 3mm make? It means the world, my friend. Quite literally so, because there exists a large population of medium-built individuals who will finally be able to put this bad boy on their wrist and take a sepia-toned photograph with a leather flight jacket and reminisce on aviation's past.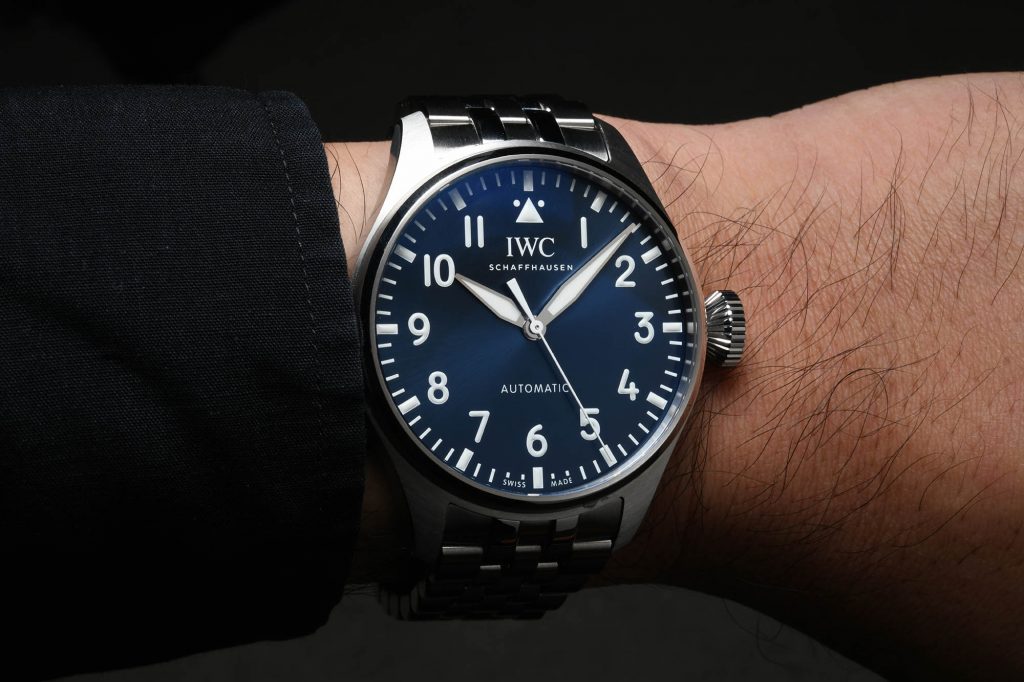 Despite the reduction in size, the 43mm does not lose any of the charm and character of its roots. The oversized conical onion crown is present, although it's hard to say just by looking at pictures if its size has also been reduced proportionately. Apart from the brand name and two additional lines of text reminding you that it is automatic and Swiss made, the dial stays true to the B-UHR, offering nothing other than good old time-keeping with clearly visible luminescent markers and Arabic numerals on either a traditional matte-black dial or a more modern blue sunburst dial. With the loss of some real estate, IWC has wisely decided to forgo the date window and the power reserve, keeping the aesthetic clean but impactful.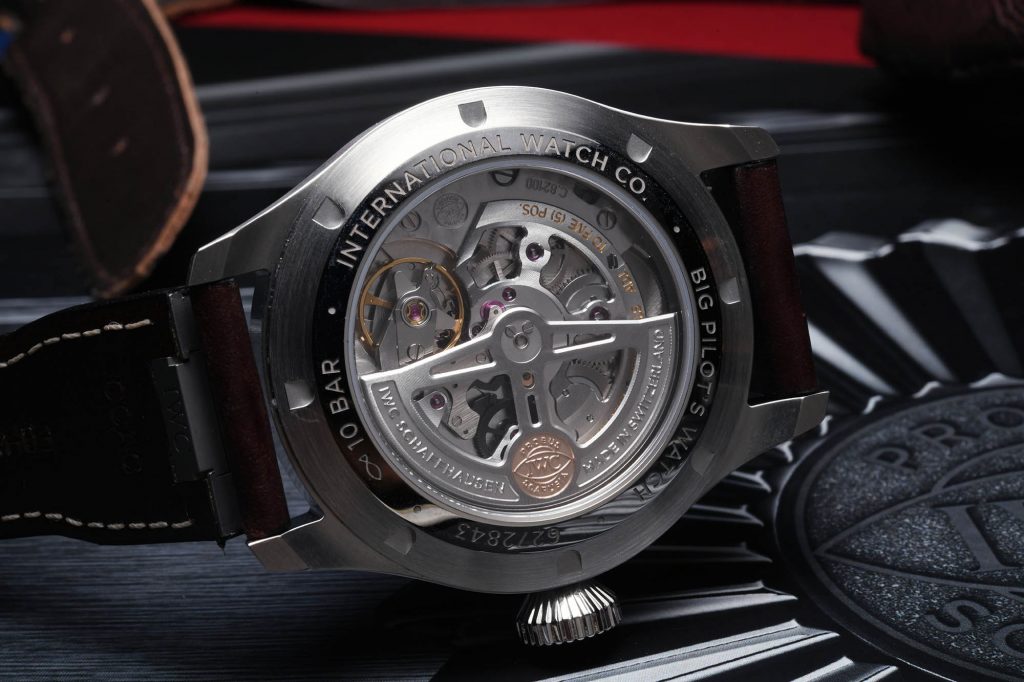 The 2mm reduction in case diameter has also been extended to the thickness. But despite the reduction, the IW3293 gives us a sapphire crystal case back to view the properly-finished in-house calibre 82100, previously used in last year's Aquatimer "Boesch" limited edition timepiece. Power reserve has taken a hit as part of the trade-off, down from 7 days in the 46mm, to 60 hours in the 43mm. Water resistance, however, has been upgraded to 100 meters. Why would you care about increased water resistance in a Big Pilot's Watch fitted with a leather strap? Because this watch has another trick up its sleeve.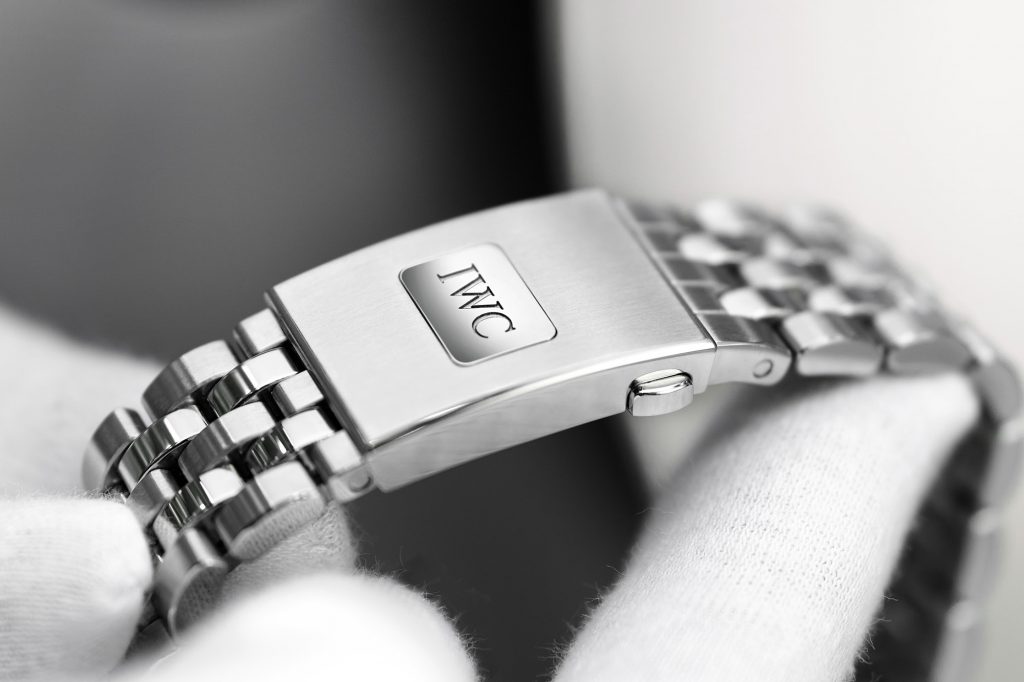 Cue the introduction of IWC's proprietary new EasX-CHANGE, a quick strap change system with the option of calfskin, rubber or steel bracelet. While the matching studded strap or steel bracelet comes standard with the watch, you will be able to purchase additional strap options and swap them out with ease.
Now what do I think about this watch? Well, from a commercial perspective it does make sense, allowing more of those who appreciate the Big Pilot aesthetic but without appropriately sized wrists, to have a watch that they can wear. From a connoisseur perspective, or from a perspective of those more concerned with canonical definitions of names, the fact that this Big Pilot does not have a seven day power reserve nor a date complication can come across as slightly sacrilegious. In fact this leads on to my only bugbear which is the name of the watch. Shouldn't it now be more appropriately called the "Moderately Sized Pilot's Watch"?
In fact, the Big Pilot 43mm does seem to split the difference between the size of the current Mark 18 at 40mm and the normal Big Pilot at 46.2mm, which is a fact that has both good and bad points about it. If you want a pilot's watch and the 43mm suits you well from a style and ergonomic point of view, then this is the watch for you, since these points are more important. If you want a true Big Pilot, however, the 46.2mm will not deter you since the "Big" in the name gives it license to be oversized, no matter the size of your wrist."
So in conclusion: Size is relative. "Big" sounds good. And it's always nice to have more choice.