For the pragmatic, practical and action-oriented of us, a watch is first and foremost a tool for achieving one's objectives and goals, and watches were made to accompany humanity wherever they venture. For scientists and engineers working in areas with high magnetic fields, a watch would need to be specially adapted so that it would be unaffected by magnetism, which is how the IWC Ingenieur was born. For 2023, the Ingenieur is going back to its funky 70s roots, with three models in steel, and one in Grade 5 titanium.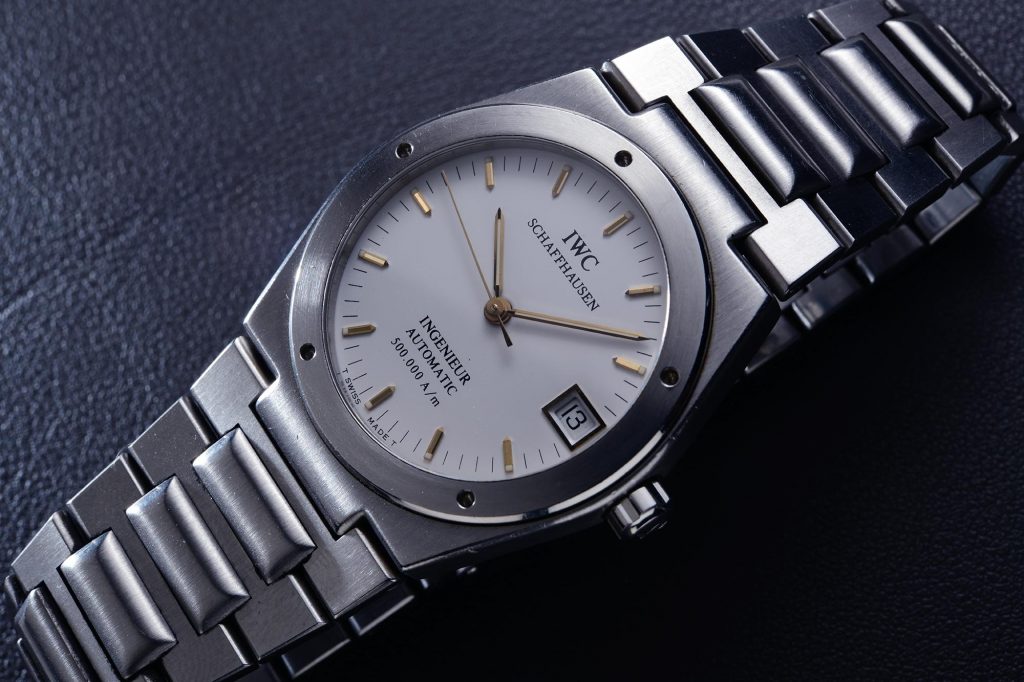 The original starting point of the Ingenieur has its beginnings in 1955, with scientists and engineers in mind. This would form the principles of every Ingenieur – to house an automatically wound movement, and to have a soft iron inner case to deflect magnetic fields away from the movement. The latest Ingenieur model takes its inspiration from the original Ingenieur SL model, reference 1832, designed by the legendary Gerald Genta. According to Hannes Pantli, an IWC legend, and former Sales and Marketing Director, he describes the Ingenieur SL as a model created to reduce the brand's reliance on gold watches, as the circumstances of the 70s made it necessary for IWC to utilise more steel in their collections. 1976 would see the Ingenieur released in its SL guise, housing the 8541 automatic calibre, and it earned the nickname of "Jumbo", for its size and bulk – somewhat ahead of its time.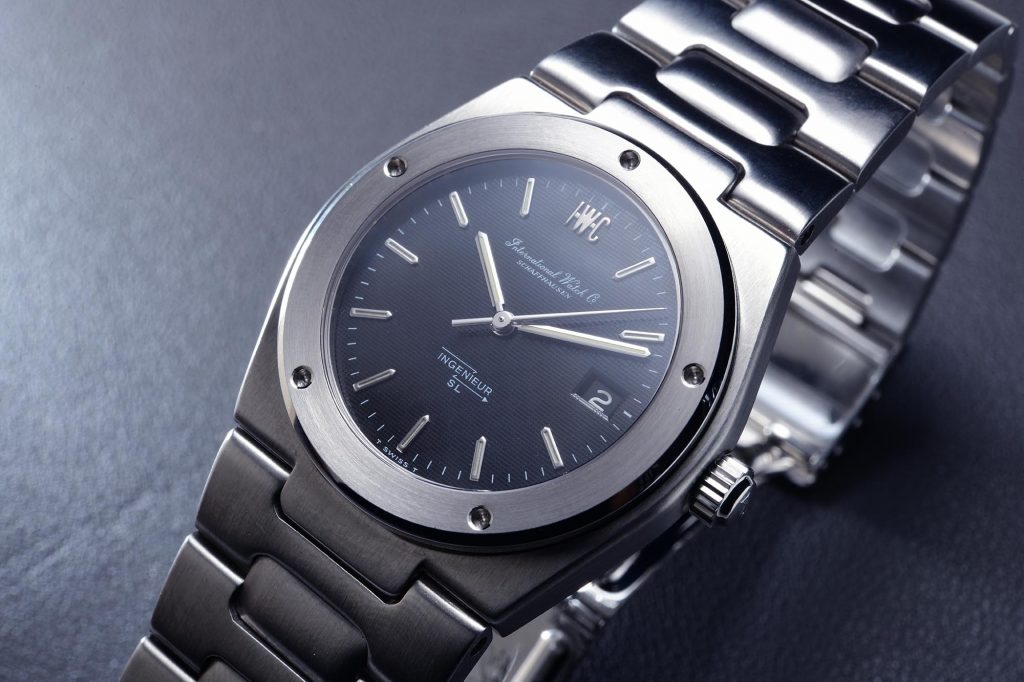 The Ingenieur Automatic 40 released this year takes its inspiration from the Ingenieur SL model, and is designed with an integrated "H-link" bracelet, and as its name suggests, the case measures in at 40mm. A set of crown guards extend from the crown-side of the case, and they are an addition to make it a modern sports watch. The bezel echoes the 1976 model with its screw holes, and in this version, five screws secure the bezel to the case, ensuring that alignment is consistent across production.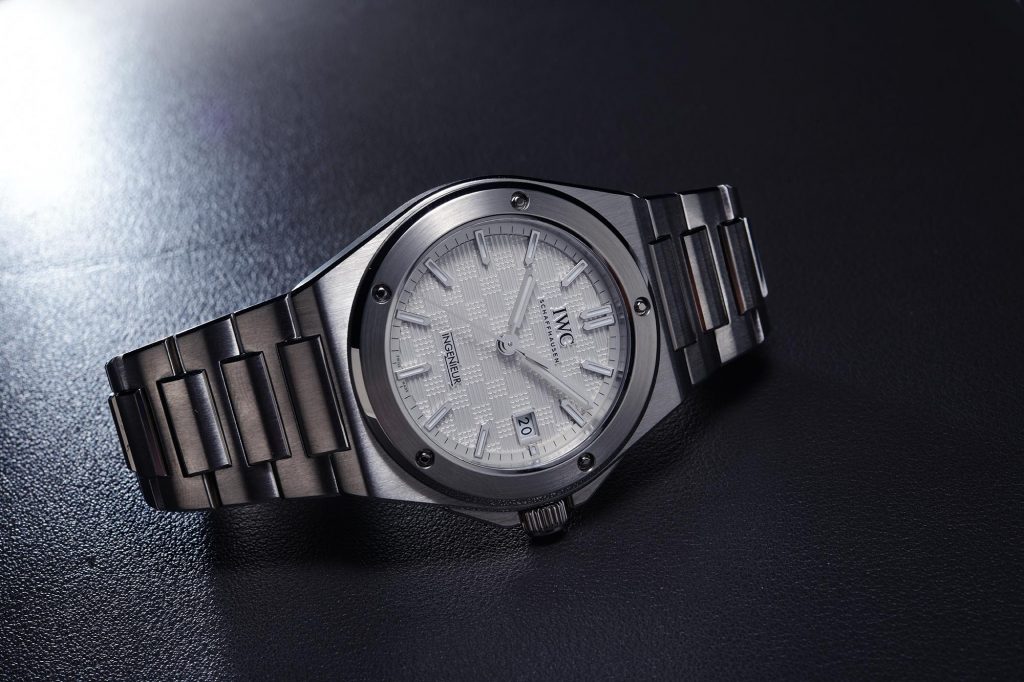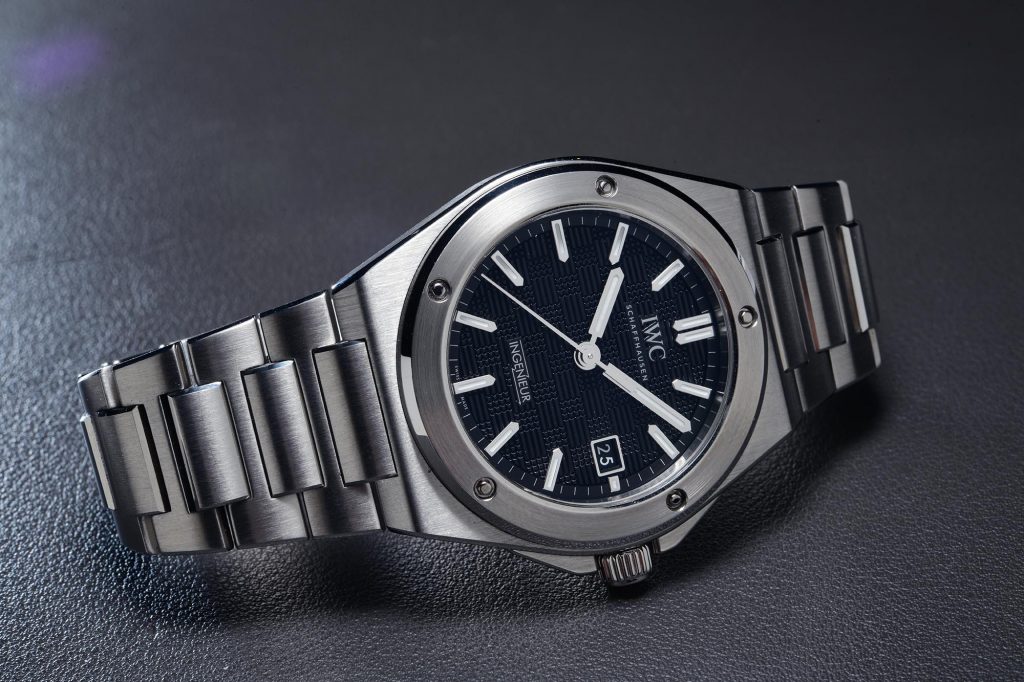 Looking across the case and bracelet across both available metals, the polished chamfers allows the Ingenieur Automatic 40 to exude refinement, whilst retaining a utilitarian look with its large flat surfaces that receive a brushed finish – the titanium model receives sandblasted and polished finishes that give it a different kind of rugged refinement.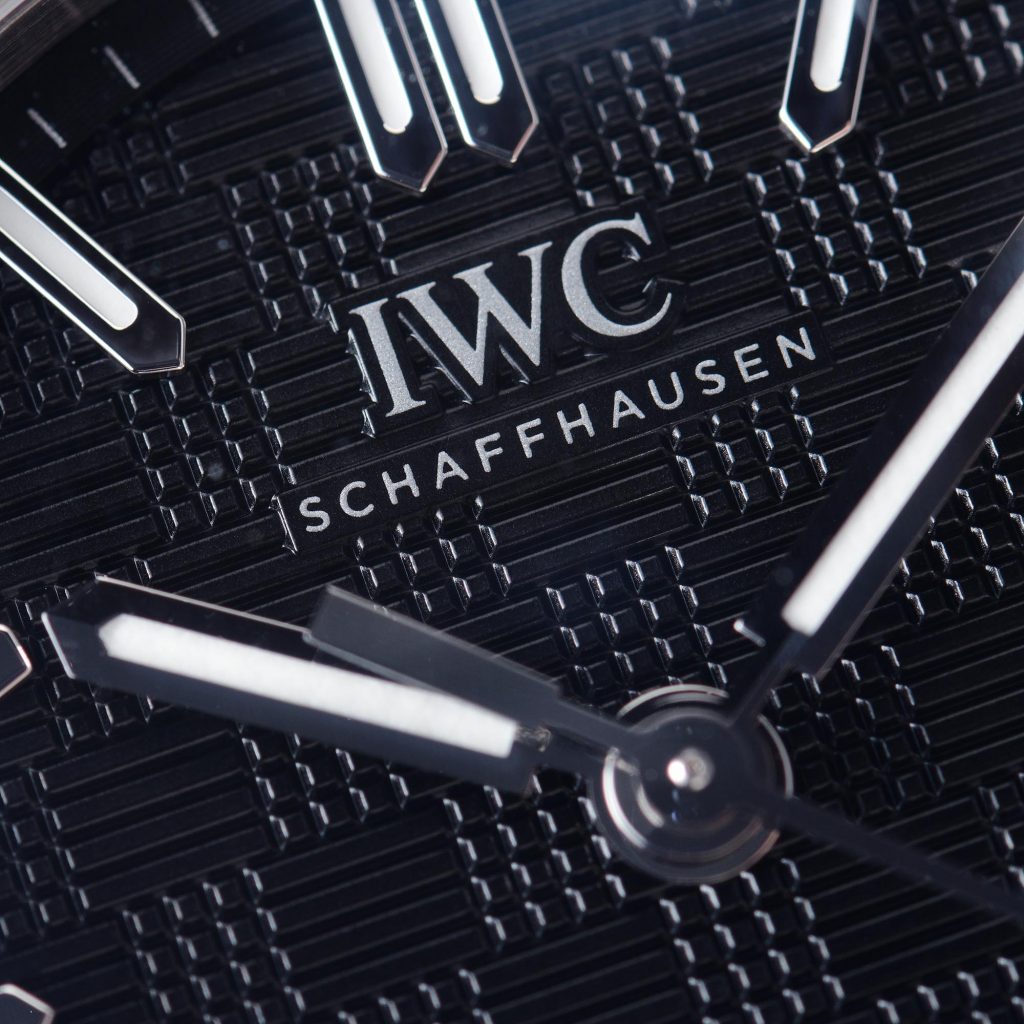 The dials receive a "grid" treatment, consisting of small lines off-set at 90 degrees to each other. This pattern is stamped into a soft-iron blank (crucial for the Ingenieur's anti-magnetic properties), before being galvanised to give its colour. To finish it off, Ingenieur Automatic 40 comes equipped with a date window at 3 o'clock.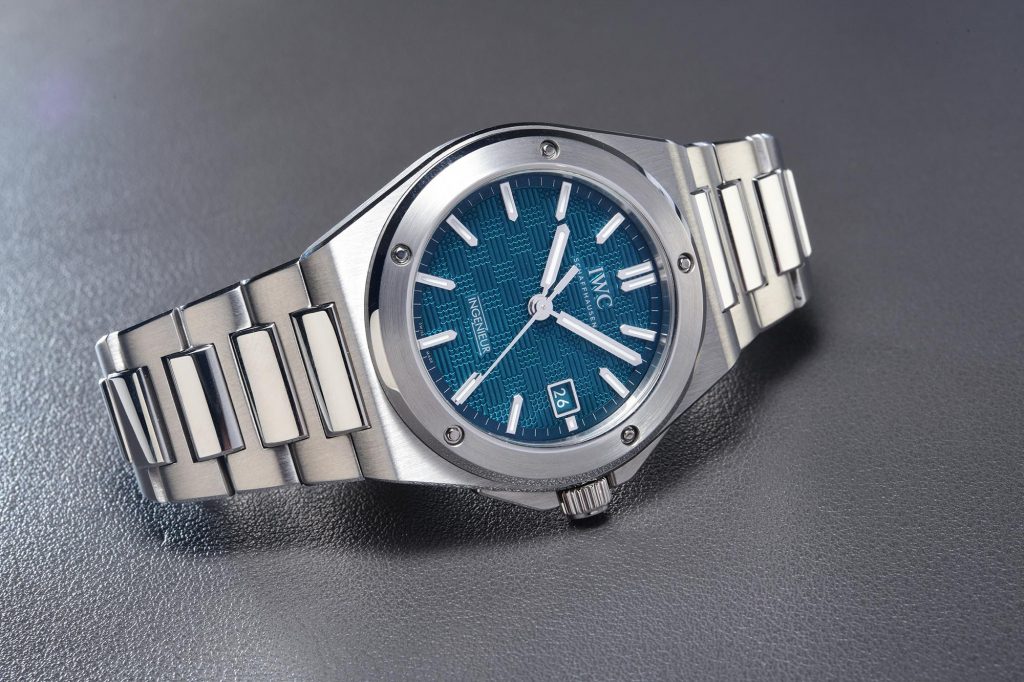 Water resistant to 10 bar (100m), the Ingenieur Automatic 40 comes in steel with black, silver and aqua coloured dials, and in Grade 5 titanium with a grey dial – a model that pays tribute to the brand's competency in manufacturing titanium (IWC created the first titanium watch for the public in 1981).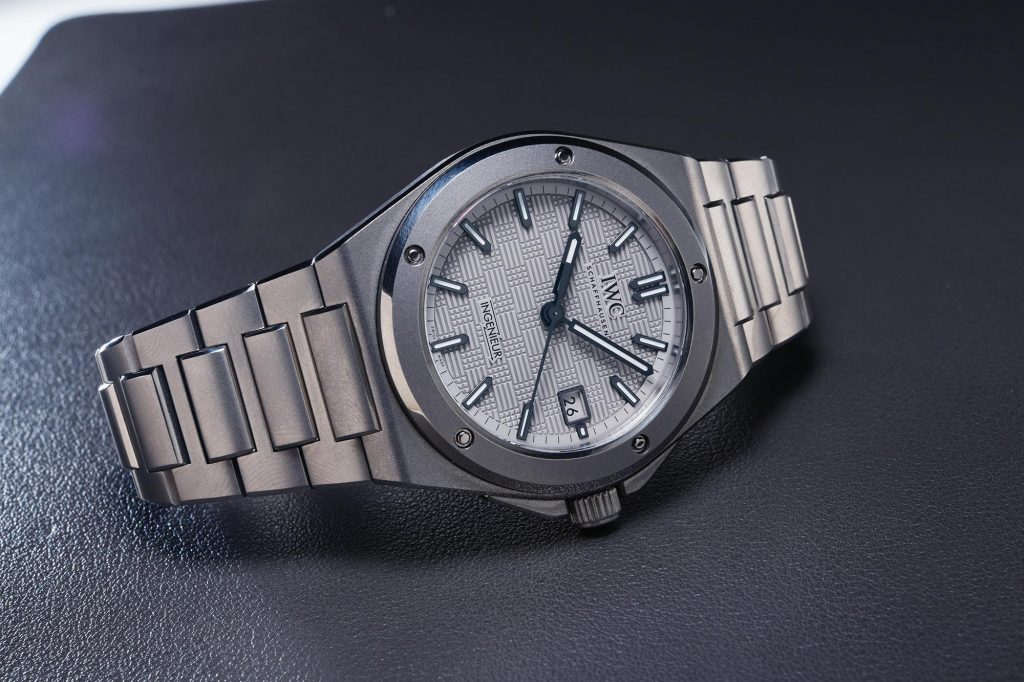 Housed within the sporty frame is the IWC 32111 manufacture movement, with 120 hours (5 days) of power reserve, and is equipped with an automatic pawl winding system, enabling efficient bidirectional winding. The case also incorporates a soft-iron inner case protecting the movement from magnetic fields that can affect timekeeping rate and accuracy.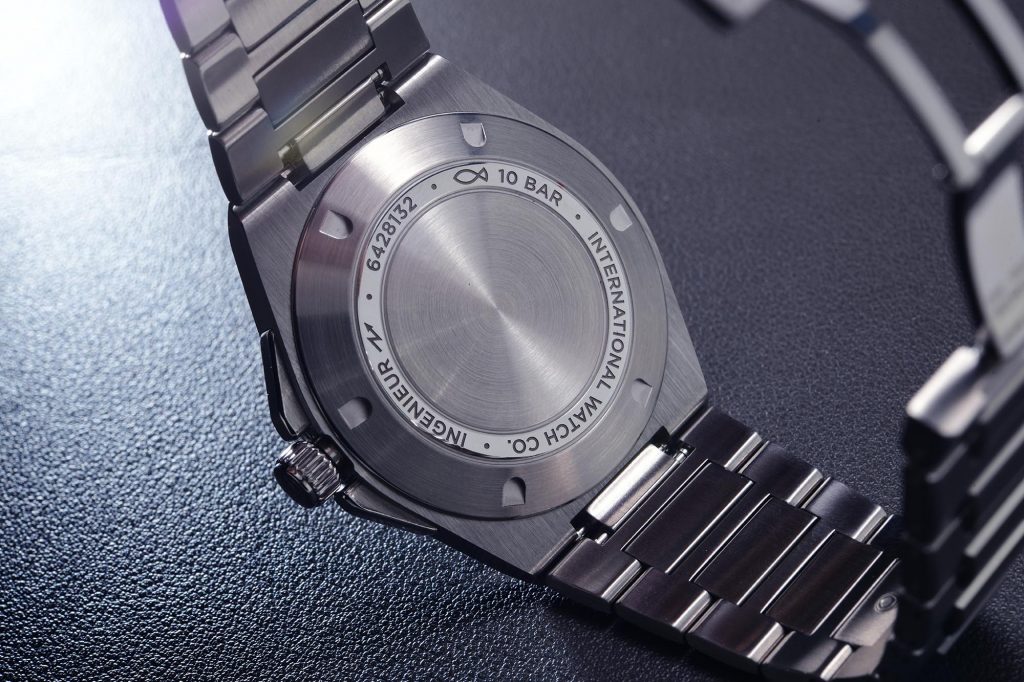 On the wrist, the 40mm diameter and 10,8mm thickness ensures that this is a watch that will suit a variety of wrists. It is smart, elegant, and at dimensions that allow you to forget that it is there, as you go about your day. It can also very easily fit under a shirt cuff, and gives many of the other integrated bracelet incumbents a run for their money. With the horological legitimacy, elegance and technical significance, this is a watch that was destined to be a popular when it was first announced.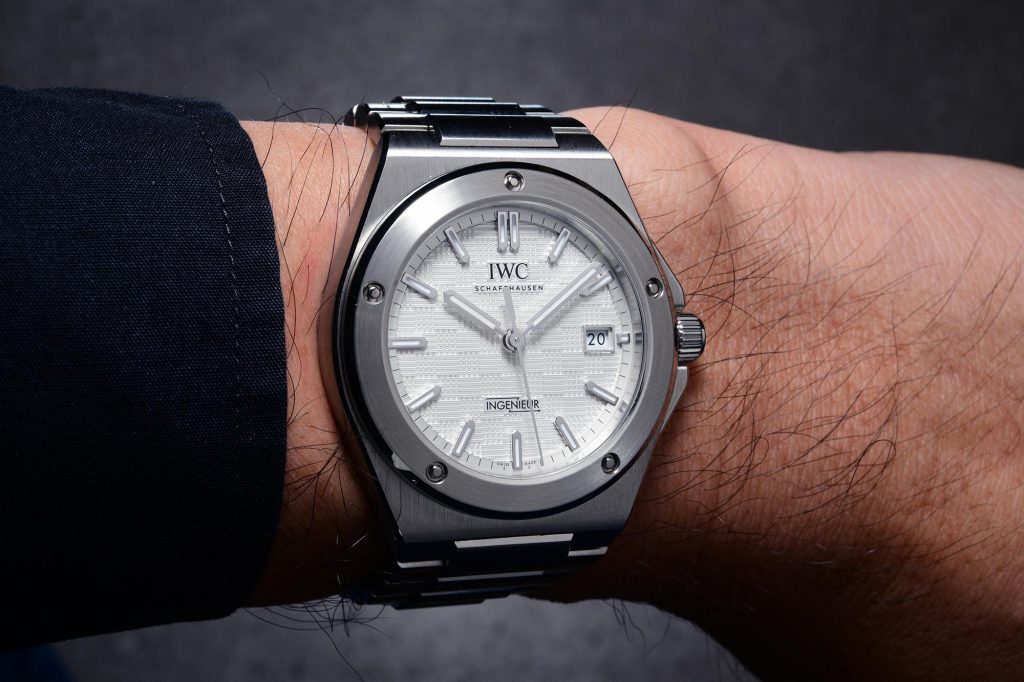 The new Ingenieur is most definitely refreshing after the slew of Pilots Watches coming from Schaffhausen, and at the very least, it gives their biggest ambassador, Lewis Hamilton, something to honour the engineers that craft his car, rather than something that belongs in the skies and in the cockpit. However, as much as this watch should be the perfect storm of a watch – with a design pedigree from Gerald Genta, while capturing the zeitgeist of integrated bracelet watches, and housing a functional and high performing movement, we can't help but feel that this watch is priced ever so slightly too high. At 12,000 CHF for the stainless steel models and 15,000 CHF for the titanium one, it did exceed the expectations of many watch fans who balked at the prices when the watches were first announced.
For long-time IWC fans, seeing a simple three-hand watch with date at the price this is set at might evoke a sense of alienation, given their history of creating high quality tool watches. The IWC Ingenieur collection of old proposed a great deal of value with its unique mechanisms (for example, the 7 day automatic, or their intriguing chronograph movement), and given the state of the industry, and the number of novel movements currently released by competing Maisons, one would not be mistaken for thinking that this value proposition is absent from this latest release. We recognise, however, that this is the beginning of a refreshed Ingenieur collection, and only further development and time will tell whether this collection will possess this value or not.
Who knows? It might just be a pricing strategy that the C Suite executives at IWC have thought through very carefully and for reasons that we at ISOCHRONO are not able to understand.
Nevertheless, fans have long waited for the return of an Ingenieur model that pays tribute to the Ingenieur SL, and they have got their wish in 2023 with the release of the Ingenieur Automatic 40. Incorporating a manufacture movement with long power reserve, preserving the aesthetic codes of the vintage model, whilst bringing it into the present with everyday conveniences like 10 bar water resistance, crown guards and a model available in titanium. As CEO of IWC, Chris Granger-Herr stated, "The Ingenieur Automatic 40 is a versatile luxury sports watch for the 21st Century" – and we would whole-heartedly agree with him. This is one of those watches that respects history, whilst being thoroughly modern and wearable – what a watch should be for the modern watch enthusiast.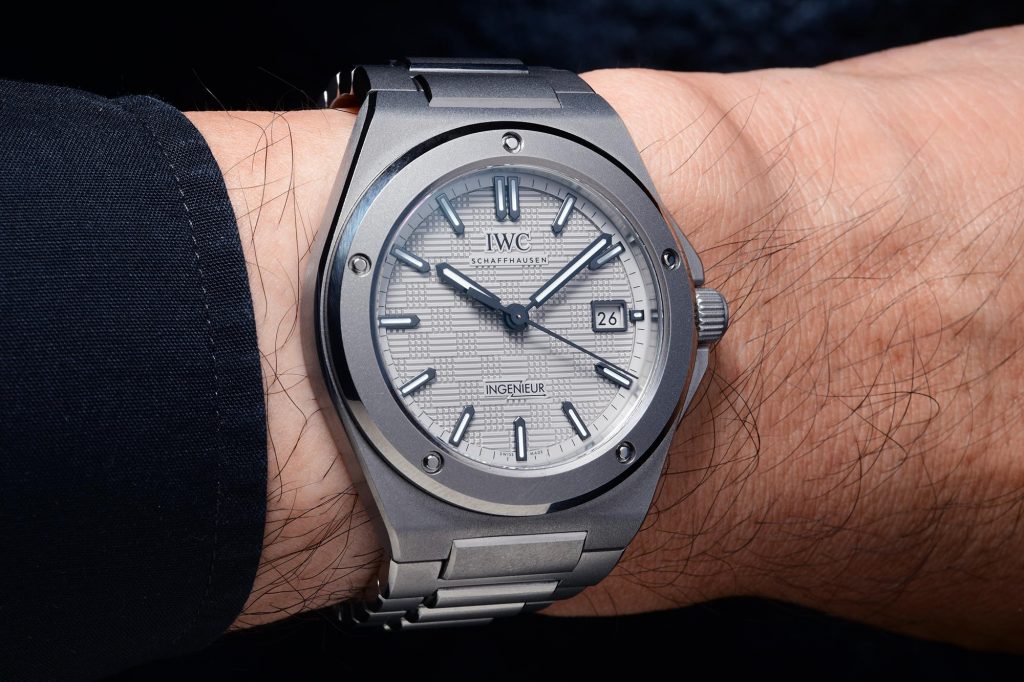 Technical Specifications
Features: Mechanical movement, date display, central hacking seconds, screw-in crown, soft iron inner case for magnetic field protection
Movement: Manufacture calibre 32111, 28000 vph/4Hz, 21 jewels, 120h power reserve, automatic winding
Materials:
Ref. IW328901: Stainless steel case, black dial, rhodium-plated hands and appliques, integrated stainless steel bracelet with butterfly folding clasp
Ref. IW328902: Stainless steel case, silver-plated dial, rhodium-plated hands and appliques, integrated stainless steel bracelet with butterfly folding clasp
Ref. IW328903: Stainless steel case, aqua dial, rhodium-plated hands and appliques, integrated stainless steel bracelet with polished centre links and butterfly folding clasp
Ref. IW328904: Grade 5 titanium case, grey dial, black hands and appliques, integrated grade 5 titanium bracelet with butterfly folding clasp
Water resistance: 10 bar
Diameter: 40mm
Thickness: 10.8mm
Pricing:
Stainless steel variants (Black, Silver, Aqua): 12,000 CHF / 17,300 SGD –
Titanium variant: 15,000 CHF/ 21,700 SGD