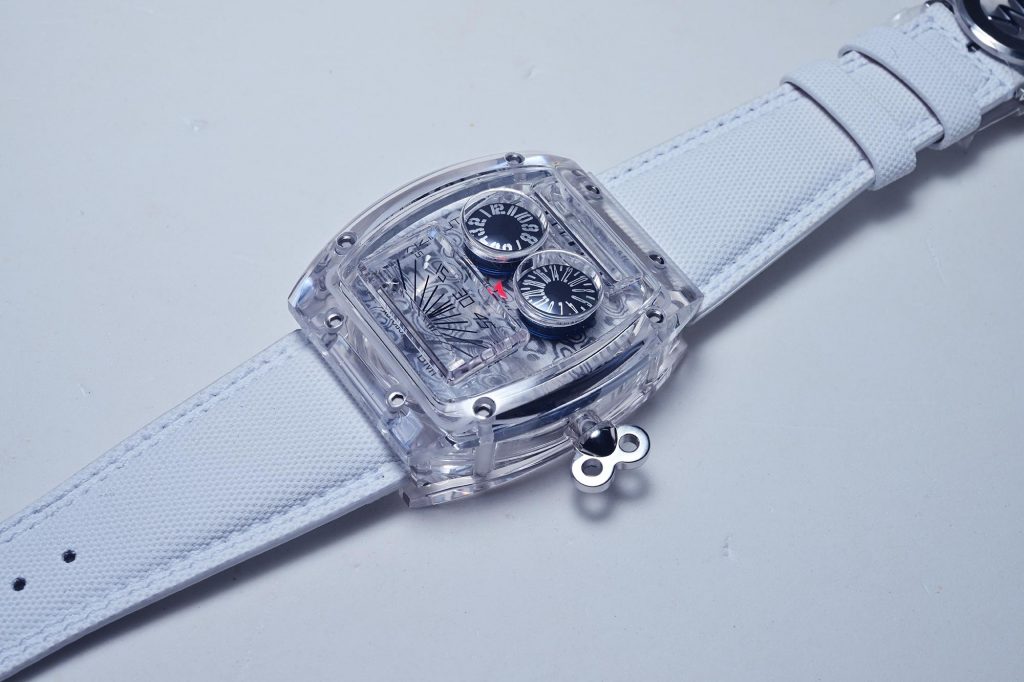 ISOCHRONO has captured on video, the appearance of Mr Roboto on Planet Earth, the first time we have seen him materialise on this planet, and where he will continue his mission. He first appeared 15 years ago, and replicated himself into a smaller form to teach humanity to have fun again. But it seems that the humans have once again, lost their way, constantly one-upping each other with their wait-listed-this, and exclusive-that. His travels from the Planet Zug have been long and time-consuming, but alongside his allies from the Planets Nord, and Fuku, where the robust Mr Roboto R2 and Mr Roboto Bronzo hail from respectively, Mr Roboto has refocused his mission on showing humans the true meaning of joy. Gathering the finest materials in the universe, Mr Roboto unveils Mr Roboto Sapphire, a comrade-in-arms with a highly resilient exoskeleton that brings in the light, along with the ability to soften even the most hardened and serious watch enthusiast to make fun watches great again.
Mr Roboto made his first appearance in 2008, where his tonneau-shaped stainless steel case and quirky time layout earned a cult following, particularly in Singapore, where the brand was conceived. From this piece, Azimuth quickly gained fans for their watches in terms of their creativity in displaying the time.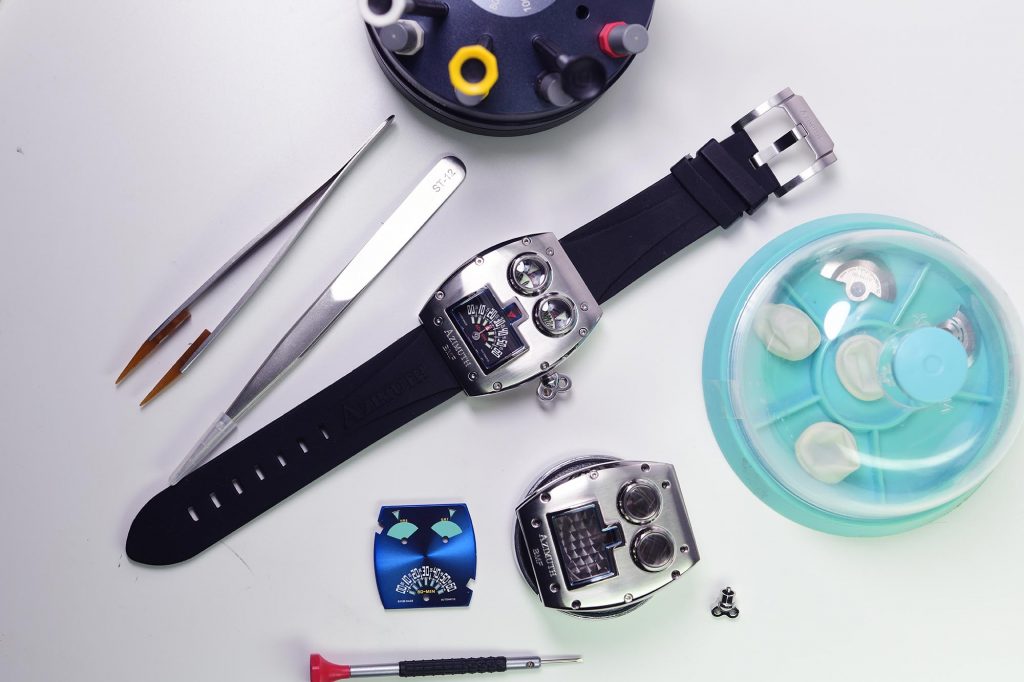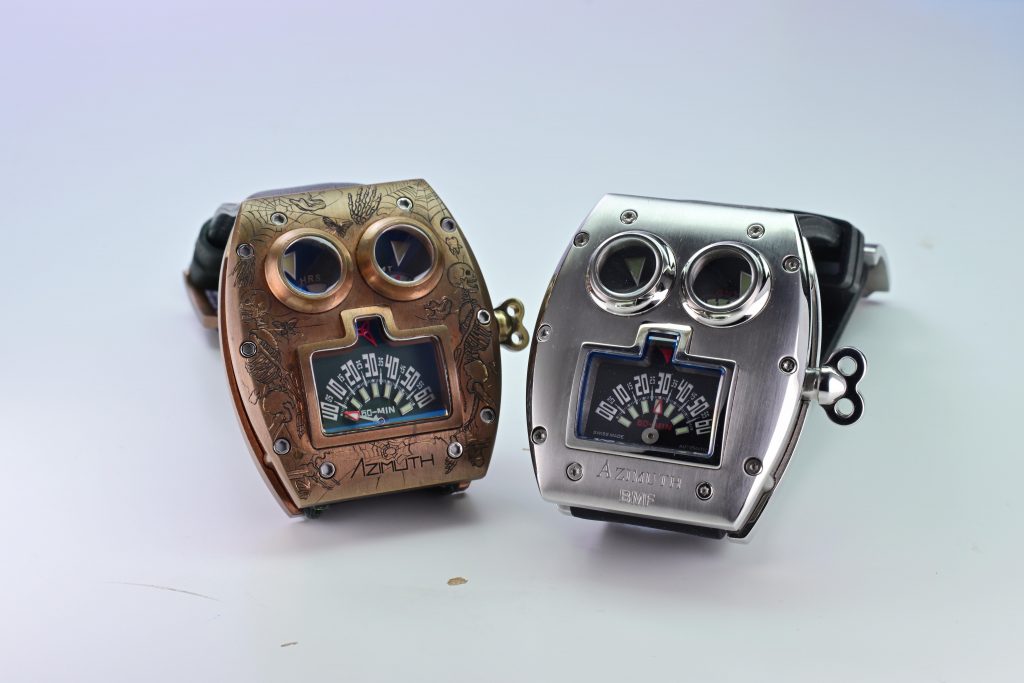 The original Mr Roboto would become known as the R1, and soon, more models followed – the R2 that featured a more streamlined design, and the Bronzo models, a variant of the R1 coming with and without artistic engravings.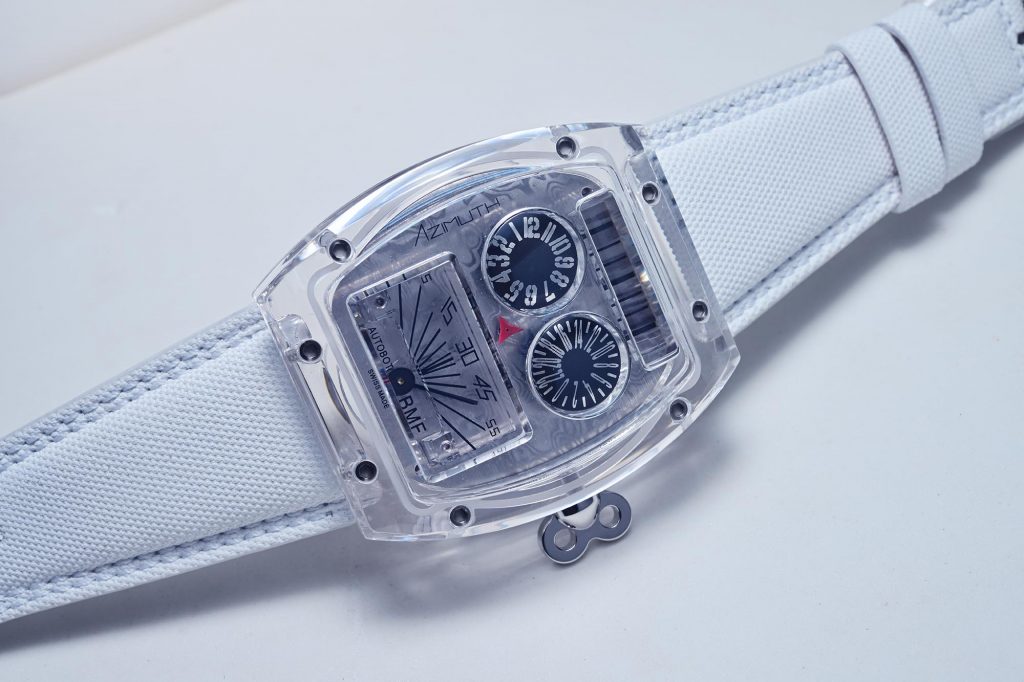 In 2023, Mr Roboto's newest ally is a spitting image of his original form, albeit, with a 43x50mm sapphire case, providing a straight-shot look into the heart of Mr Roboto. Its layout is one of the quirkiest we have seen in the industry – being one of the first watches to do this at the height of early 21st Century watchmaking. Mr Roboto's "eyes" display the hours on the left, and a GMT/second time zone function on the right, with his red triangular nose being the running seconds indicator.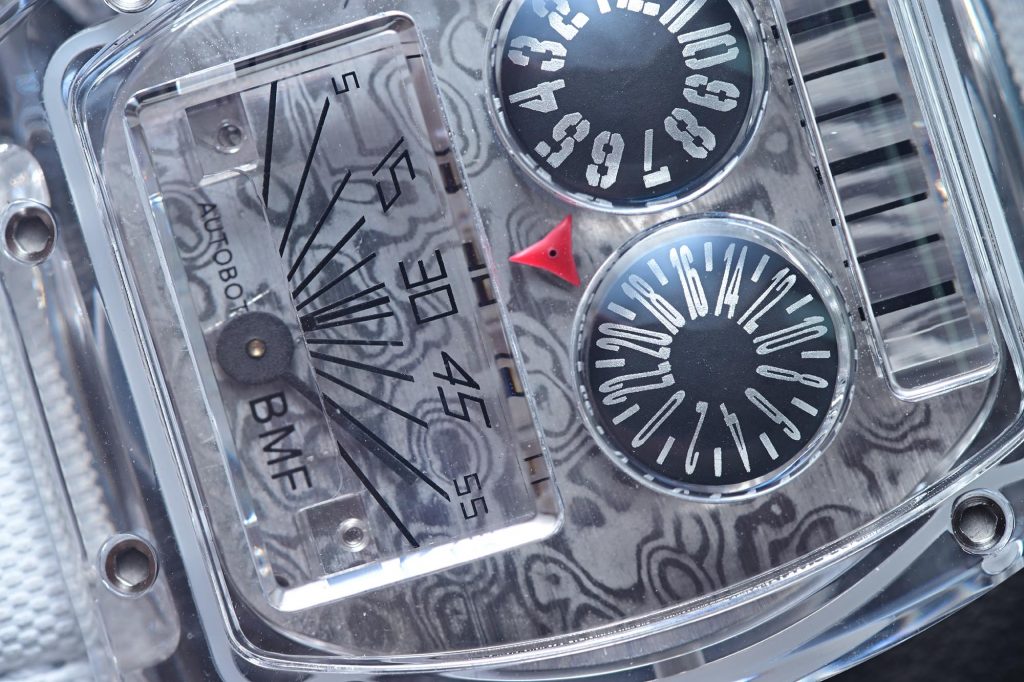 At the bottom of the dial, we see a retrograde minutes indicator that makes its way towards the right, before flying back to zero on the left – a design very reminiscent of analogue electronics instruments. Where Mr Roboto has before been clad in stainless steel, the sapphire case of Mr Roboto Sapphire allows for the module plate to be observed – in this case, a Damascus steel pattern adorns the module, giving a mottled look reminiscent of camouflage! A curious addition to this watch, the crown is modelled to look like a winding key, like the tin robots of the 1950s – robots that Mr Roboto takes its inspiration from, and who he allies with to bring fun back into watchmaking.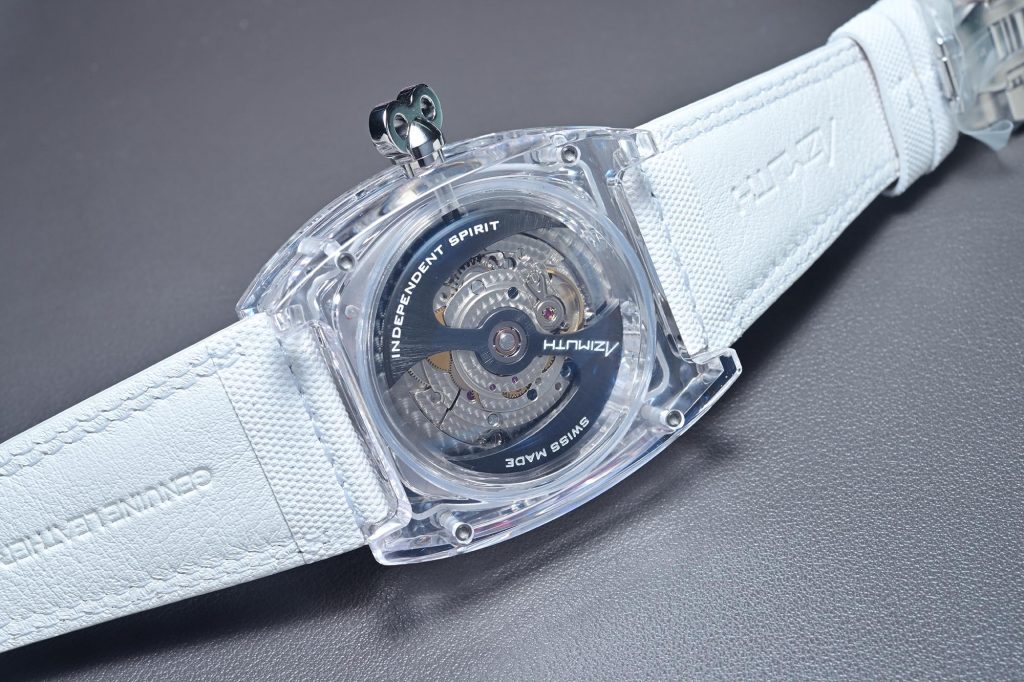 Housed within his crystalline armour is an ETA base 2836-2 (with some containing an ETA 2834-2), with a proprietary module developed by Azimuth themselves, a robot companion meticulously crafted to teach humanity to have fun with watchmaking once again.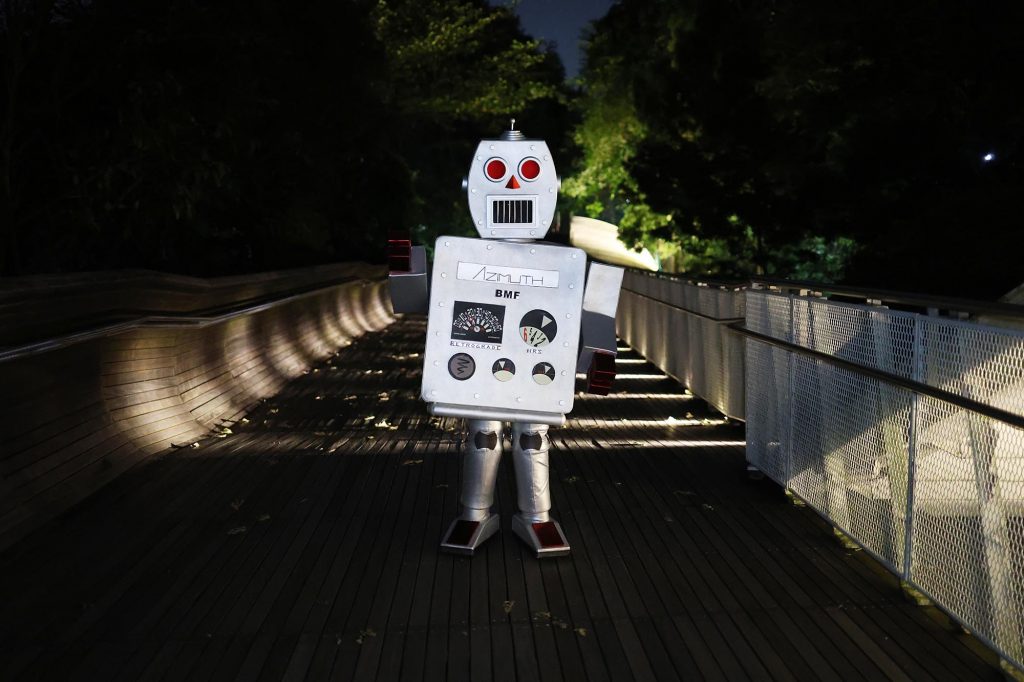 Mr Roboto and his allies from Azimuth, The Toy Watchmaker have secured his legacy, and alongside his toy robot friends, are eagerly awaiting his return. Watchmaking is made fun again, through his latest creation. Landing in Geneva, Mr Roboto will be embarking on his mission in the watchmaking capital of the world, where he will aim to educate all watch nerds to have fun with watchmaking, and to find joy in the craft once more.
Technical Specifications
Case – Sapphire Crystal, 43x50mm
Movement – Automatic Self-winding, based on an ETA 2836-2 or a 2834-2, customised rotor
Functions – Hours, retrograde minutes, running seconds, second time zone
Strap – White fabric
Buckle – Steel deployant clasp
Price: 21,000 CHF