At first glance, it might seem that the new Greubel Forsey Tourbillon 24 Seconds "Architecture" is a combination of the relatively new Convex case introduced by the GMT Sport and the Tourbillon 24 Seconds, the first Greubel Forsey "invention", that has been in the collection already and you'd be right –  to a point. 
Yet this new watch goes further, utilizing these ingredients as a foundation towards a new artistic concept, and to the reason why the name "Architecture" has been given to it. 
Utilizing a movement with its discreet elements spread throughout the dial and emerging from the frosted mainplate, it's easy to appreciate how they appear to resemble the buildings of a city. And whereas one might appreciate these elements like a god looking down on them from the sky via the dial, what makes this new watch special is the brand new case that, through the apertures from all angles at the sides, allows light to enter through a single peripheral sapphire crystal, offering an unprecedented view of the movement within, that itself now comes with polished titanium bridges that swoope from the mainplate to suspend the various components.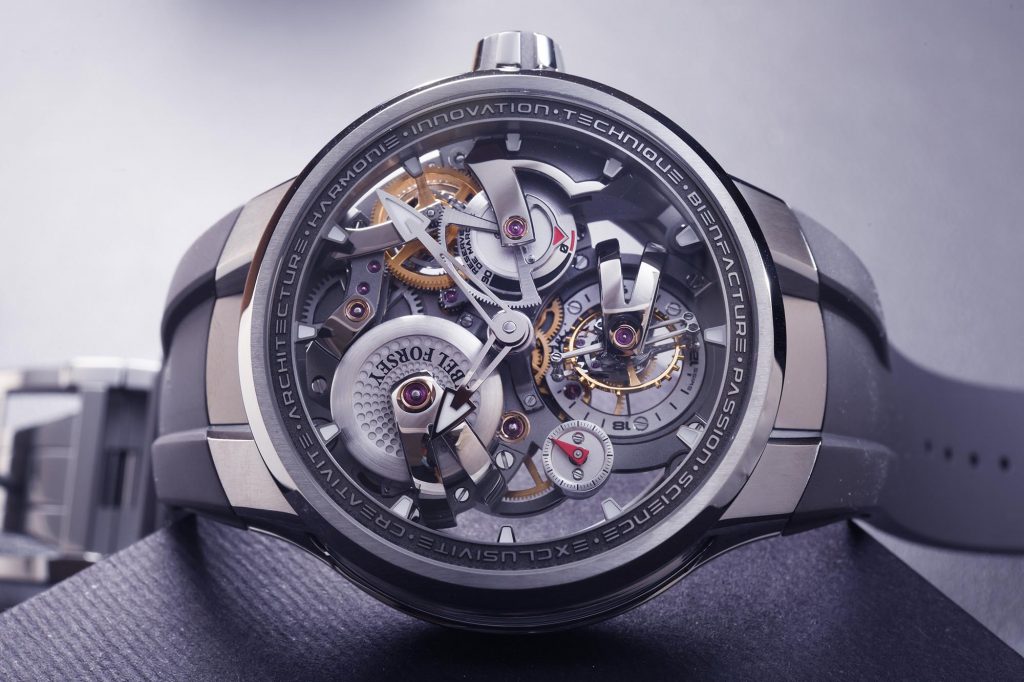 Can a movement be architectural in appearance and feel? Well, with this watch, you have ample opportunity to answer this question for yourself.
Details
The Greubel Forsey Tourbillon 24 Seconds "Architecture" is obviously a watch that aims to make a statement that transcends the horology that is the sum of its parts, and in many ways, it does succeed. It does not in any way compromise on the quality of finishing we expect from Greubel Forsey, yet it also represents the modern and more approachable side to the brand, (being part of the Convex collection) and is a valid counterpoint to the more traditionally oriented Classic collection.
The first detail that makes this watch more every day wearable than its more dress oriented predecessors is that it has the brand's convex case that comes in titanium. This gives a decidedly more sporty look to the overall watch, as well as being lighter than something in precious metal, as befits its overall modern feel. Yet there are special details about this case that will surprise you after your initial first impression.
It is, in the brand's words, a "conical frustum" in its geometry, which is a shape created by slicing the top and bottom off a cone, with both cuts made parallel to each other. This means that the watch is 47.05mm around the diameter of the caseback, but 45mm at the bezel, which allows more volume for the viewable internal components, but also gives the impression of being smaller than it is on the wrist.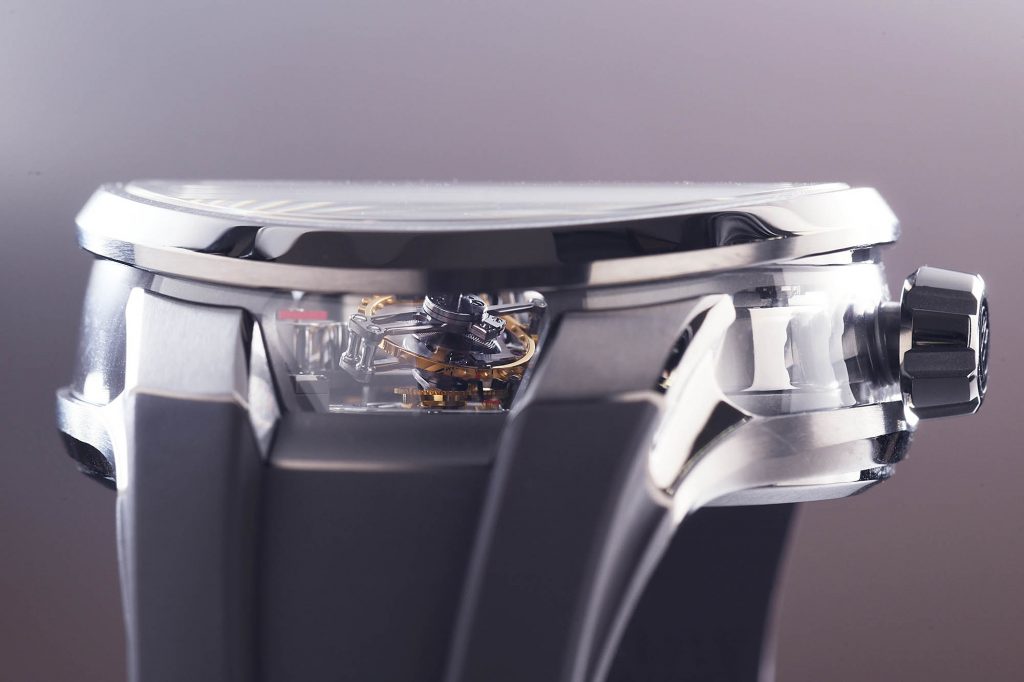 When looked at straight on, one sees a typical round watch, but when tilted on its sides, you'll note the conical frustum shape in all its glory, as well as the dial side crystal that curves vertically. Overall, it gives an impression of pure simplicity that comes embedded with complexity, which is a paradox that is somehow resolved in three dimensional form in this case design.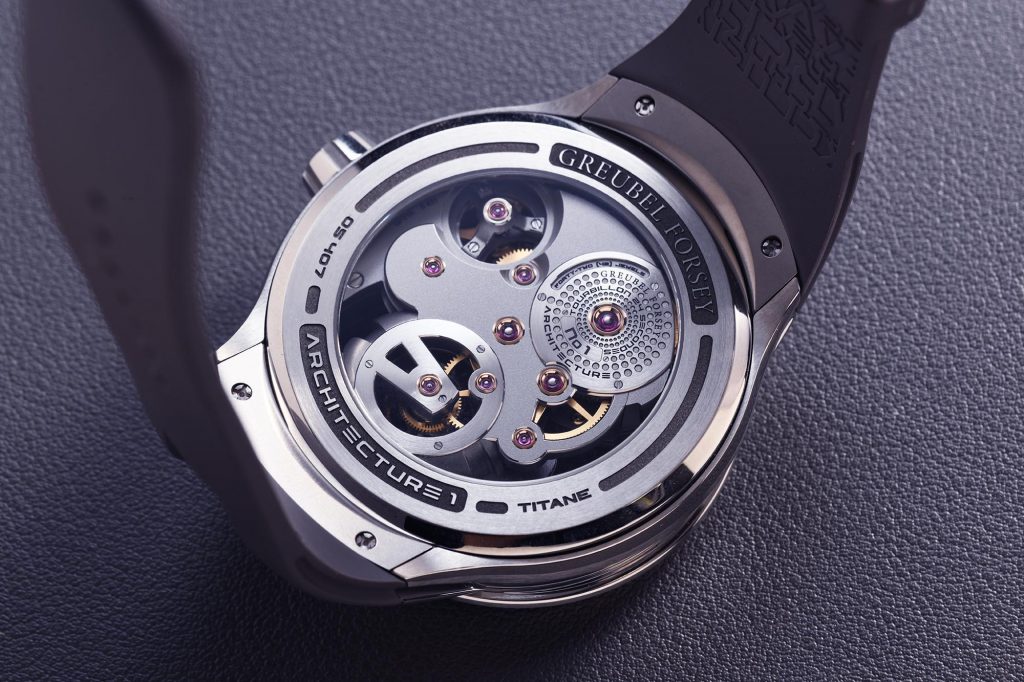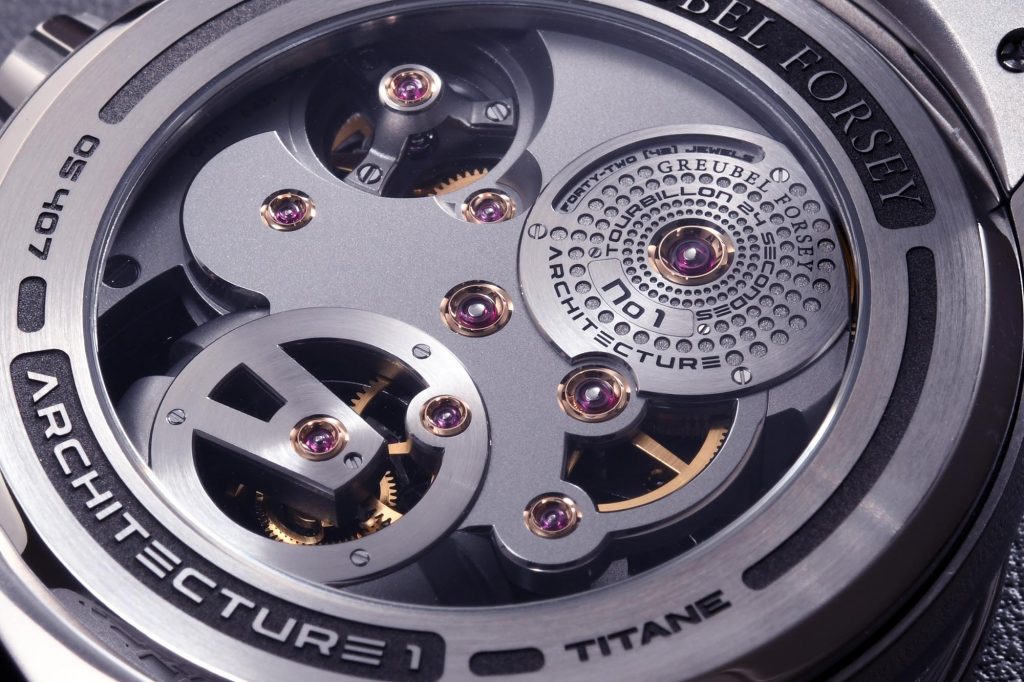 The 50 meter water-resistant case, further, has three dimensional, variable geometry lugs that are hand polished, with a straight graining on the surface, and this flows seamlessly into a rubber strap embossed with the Greubel Forsey brand values on the underside, and finished with a titanium folding clasp.
Make no mistake, while the case has a passing resemblance to those you have seen on stable mates like the GMT Sport, it is all new, not only in the open apertures allowing a view into the movement, but the new lug profile.
Then there is what you can enjoy on the dial, and in this case, it is one of Greubel Forsey's signature "inventions", the Tourbillon 24 Secondes that itside is made up of 84 components. As the name suggests, it is a tourbillon that takes 24 seconds rather than the typical 60 seconds to make one revolution. Not only that, it is inclined at an angle of 25 degrees, which has a functional benefit of improving chronometeric performance as well as being more visually interesting than the typical flat mounted tourbillon.
Aside from that, there is the small seconds indicator at 8 o'clock, marked by a red triangle against the frosted white finish of a very small sundial. Then there is the power reserve indicator at the 3 o'clock position, marked by a red triangle moving over a conical disc displaying the 90 hours of power reserve (at chronometric performance) that the watch is capable of.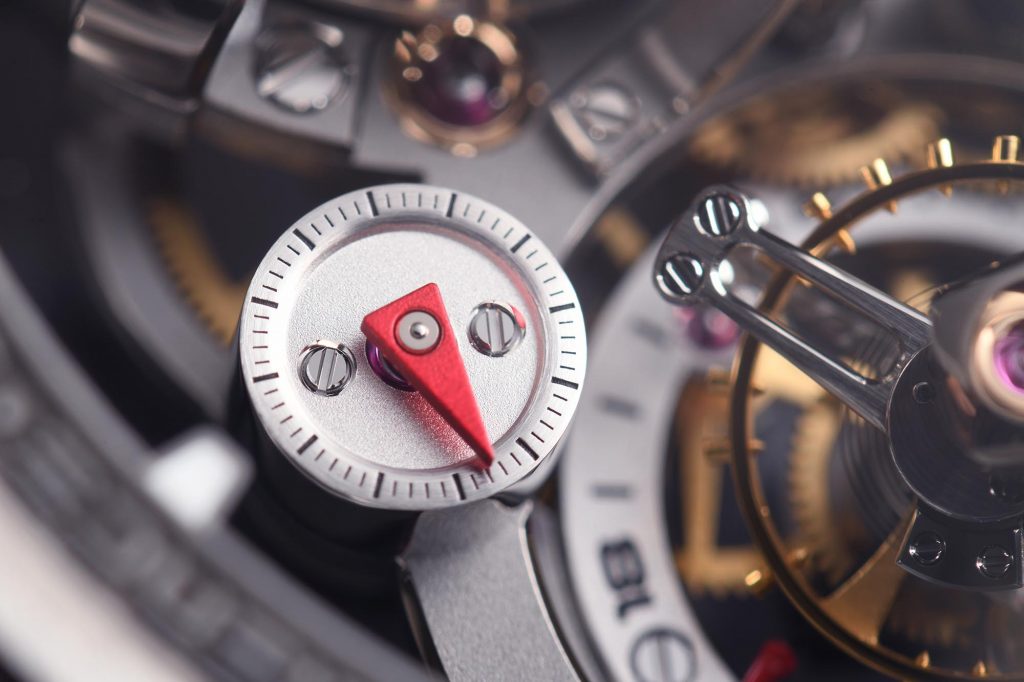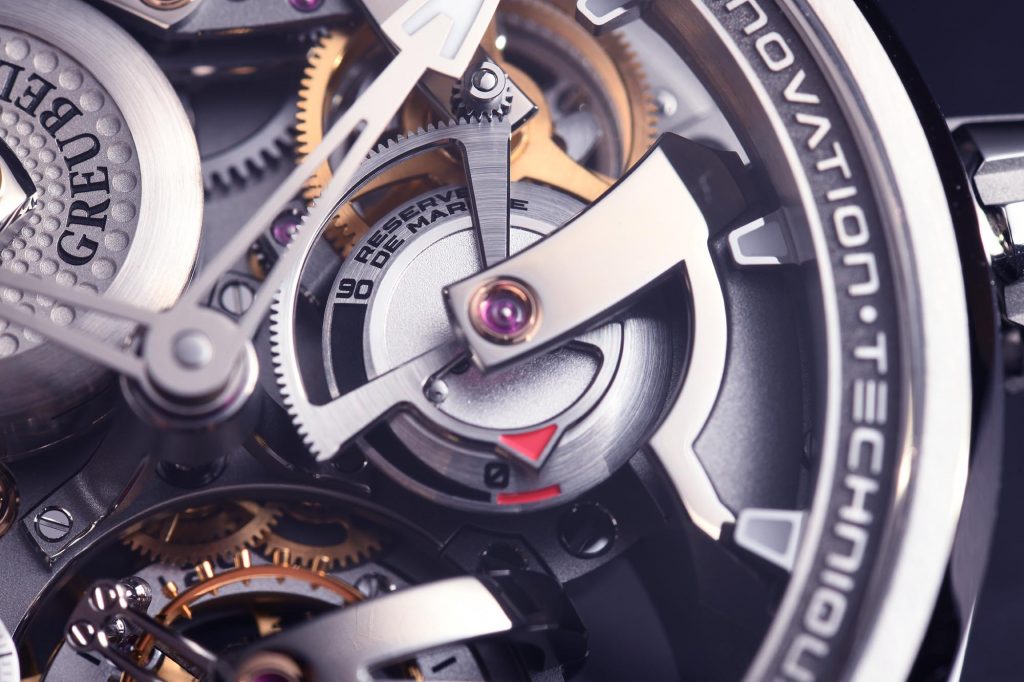 The most striking feature that will stand out to you if you're familiar with Greubel Forsey watches generally is the appearance of the curved and fully polished titanium bridges. These help to suspend the tourbillon, barrel and power reserve indicator in their places, and in their position on the front of the dial, visually mark out what is unique about the movement design.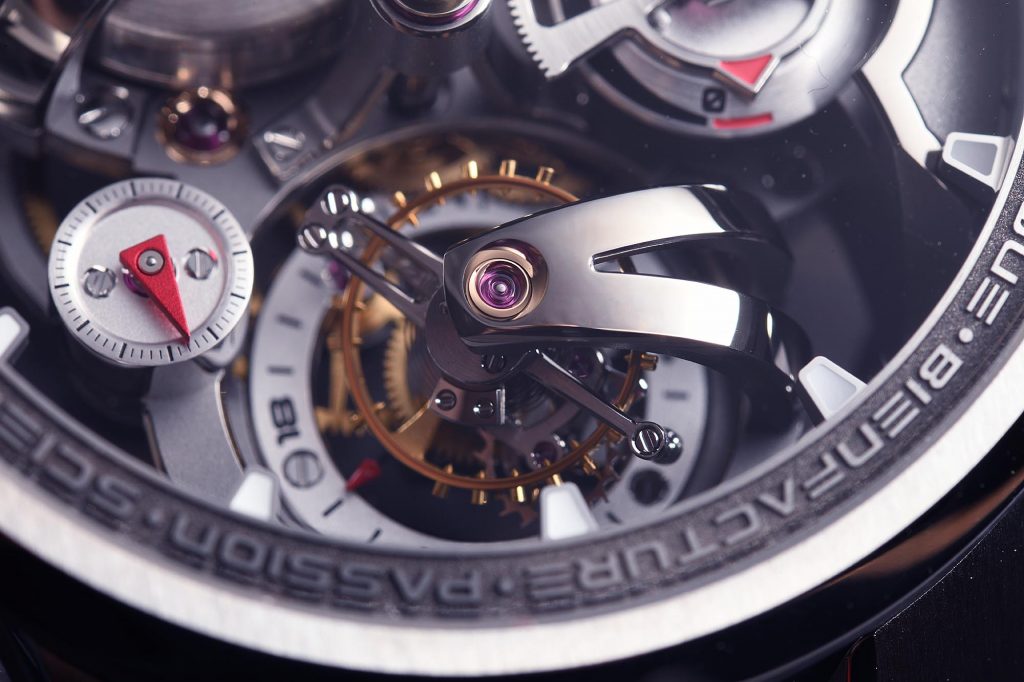 There is afterall, an organic look to them that recalls the modernist architecture we see taking pride of place in the greatest cities around the world. These are curves celebrated among an urban jungle of straight lines, and they certainly grab your attention. Yet if you were to consider them for a moment, they can also be seen to be a representation of the extreme lengths that Greubel Forsey will take in their pursuit of the best finishing.
Why? Think about it for a moment. It's difficult enough to polish small flat components, yet when they are curved, the difficulty goes up considerably. Just try making a consistent curve in mid air with your hands, imagining yourself in the place of the craftsman working on these bridges. Add to this the polished countersinks for the jewels in those very same bridges, that also have to be perfect, and then you understand how their beauty, that is easily admired on the surface, is also awe-inspiring.
It takes alot to withstand the most scrutiny of the world's most demanding watch collectors, and if you need evidence of the handcrafted perfection that can satisfy them, well – there it is.
Some parting thoughts
It's been my pleasure to have handled and examined most of Greubel Forsey's watches since the very beginning of the brand, and I have to say, given the small production and the small audience that they are meant for, there are probably not too many people who understand what the brand is about, let alone even know that it exists.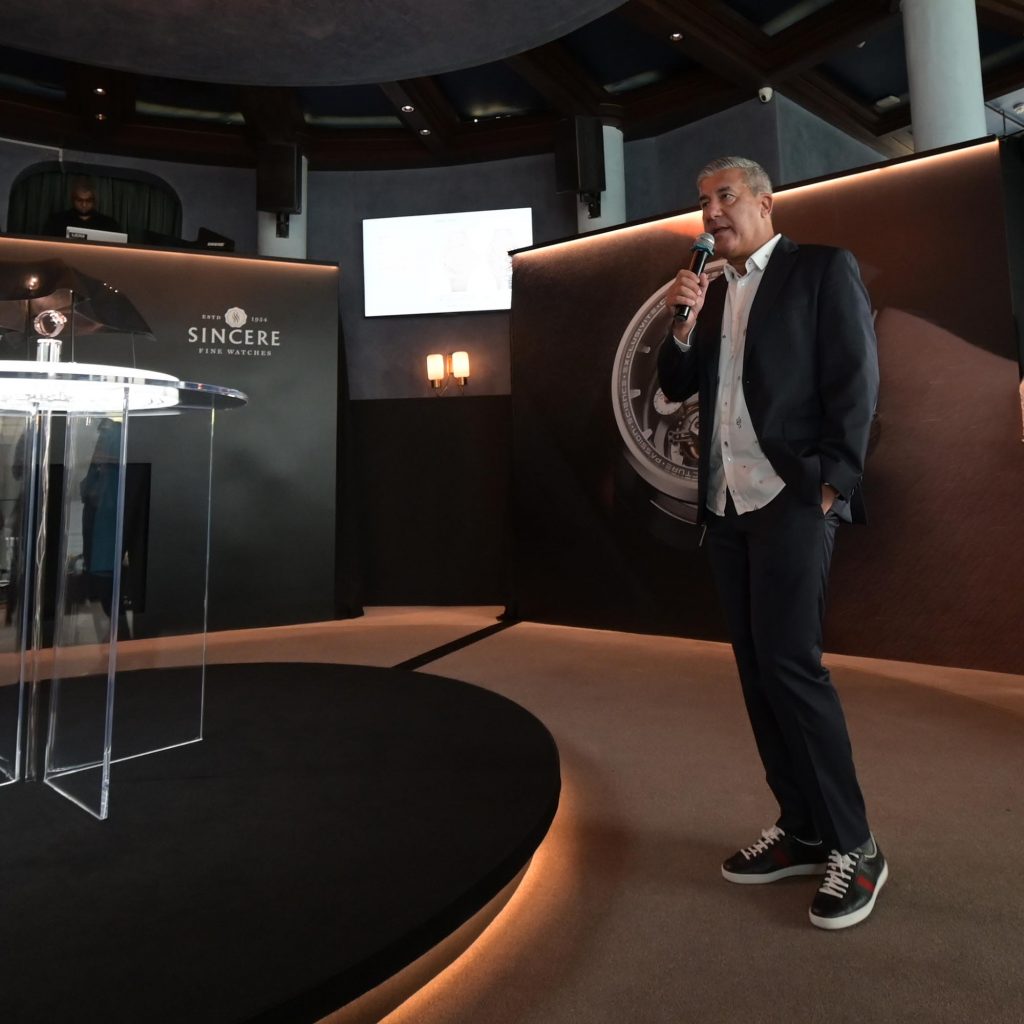 Yet, at the press launch for this watch this morning, Greubel Forsey CEO, Antonic Calce, a long time veteran of the watch industry, unveiled a snapshot of his product roadmap for the next few years, and I have to say in reaction to it there will probably be greater interest in the brand by more watch enthusiasts generally going forward.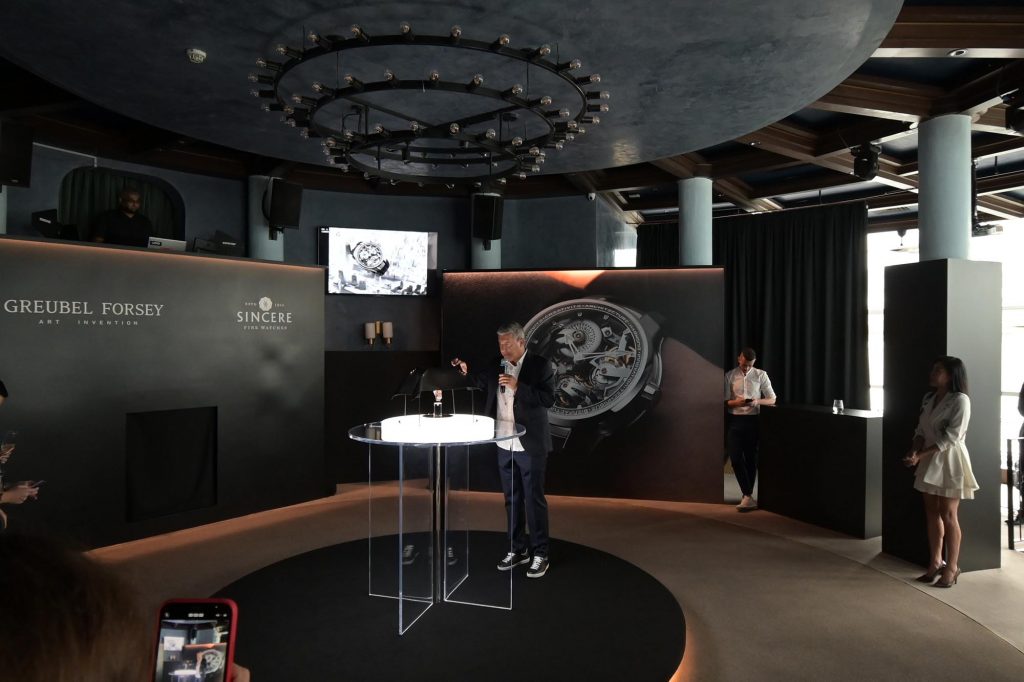 In order to be able to understand the watch industry, it's important to be aware of where the pinnacle is, and so let me put it out there – in my opinion, if you are a connoisseur of the highest order, the Mount Everest of your endeavours should be to own a Greubel Forsey.  
It has always been my experience that every time you are asked to see a new Greubel Forsey, you say "yes" without hesitation. The reason why will immediately be obvious to you if you have eyes – for while some other brands may occasionally equal their levels of finishing, none can exceed the glory, depth and sheer visual panache that the "average" Greubel Forsey attains.
Don't believe me? Just look at one.
Certainly, the brand stands at the pinnacle of watchmaking not just for their constant technical innovation and peerless levels of lavishness in finishing but also for the princely sums that are required to obtain one. Yes, there are many brands that might be able to command similar prices, with varying opinions on whether you get what you pay for. With a Greubel Forsey however, and with a connoisseur's eye, you do not feel compelled to complain.
Afterall, the sheer level and amount of hand wrought finishing and craftsmanship makes the prices feel entirely justified. Someone had to take years to develop the rare skills and experience, and then with an expert's touch take hours and possibly days to make each perfect part for your watch. The perfection in the result makes the effort worthwhile, and that's why one can justify the eye-watering prices, given that it took an eye-watering amount of work to create.
Availability and Price
The Tourbillon 24 Seconds Architecture is priced at SGD 706,200 and will be limited to 11 pieces in 2022, then to 18 pieces a year between 2023 and 2025 for a total of 65 exclusive timepieces overall.
If you want to check out the watch in person, be sure to see it exclusively at Sincere Fine Watches at Takashimaya Shopping Center (Unit 01-12) in Singapore.