If you've been a watch enthusiast for some time, you might know about Pim Koeslag, who spent most of his career with the Frederique Constant Group, eventually rising to become the brand's technical director in the process, and also eventually becoming CEO of group brand Atelier De Monaco. We speak to him on his recent visit to Singapore, to find out more about his new venture following his departure from the Frederique Constant.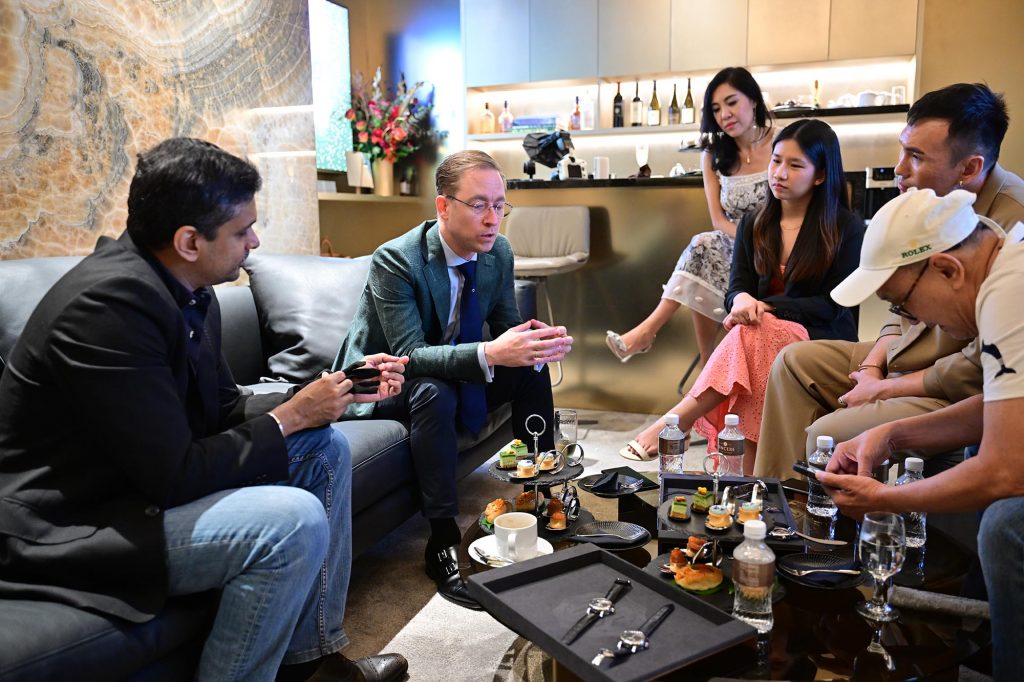 It was a big surprise when I found out that you had acquired a majority stake in the Dutch astronomical complications watch specialist Christiaan Van Der Klaauw. Tell me how it came about.
I have known about the brand for a long time, and of course, being Dutch myself, I kept my eye on it. When I returned to Holland after twenty years in the Frederique Constant Group following its sale to the Citizen group, I went back to Holland with my family, and was looking for the next challenge in my life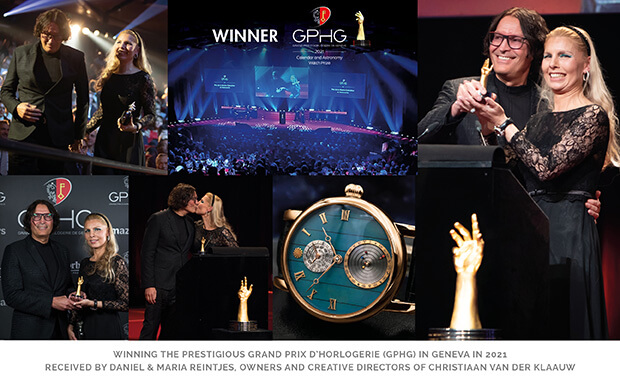 I was having a beer with the Grönefeld brothers and they told me that Daniël and Maria Reintjes of Christiaan van der Klaauw were looking for somebody to take over the company, or to help them out. They of course are the husband and wife team who took over the company when the namesake founder Christiaan Van Der Klaauw retired in 2009.
And so I called them, and we got talking, and finally I acquired a 75% stake in the company with Daniël and Maria Reintjes continuing as co-owners with me.
Was the process quick and easy, or long and difficult?
I have to say, quick and easy.
The exciting thing about your participation in this brand is the fact that you are a real "watchmaker", and by that I mean that you have actually developed manufacture movements in your time at Frederique Constant. So tell me what you intend to do with the brand from a technical point of view.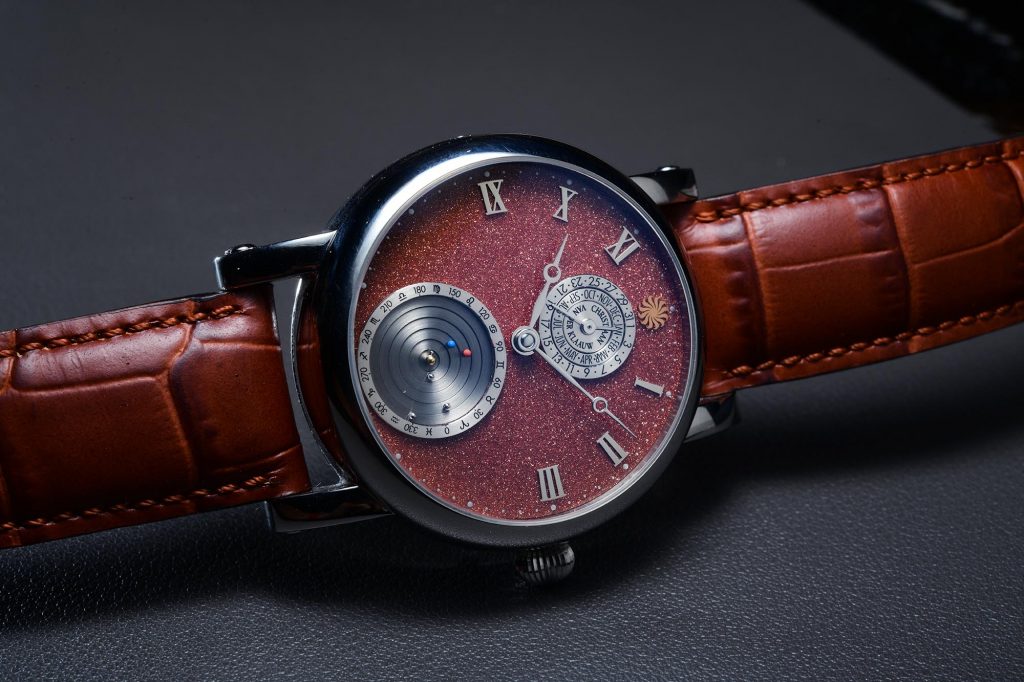 First of all, it's good for everyone to know that we make astronomical complications such as the Planetarium, Real Moon, etc. That is the perfect base to build on for the future. And so before I say what I will do, I also have to remind everyone that the company has been around for close to 50 years. 49 actually this year. In all those years, astronomical complications have always been the basis for our brand and will continue to do so for the future.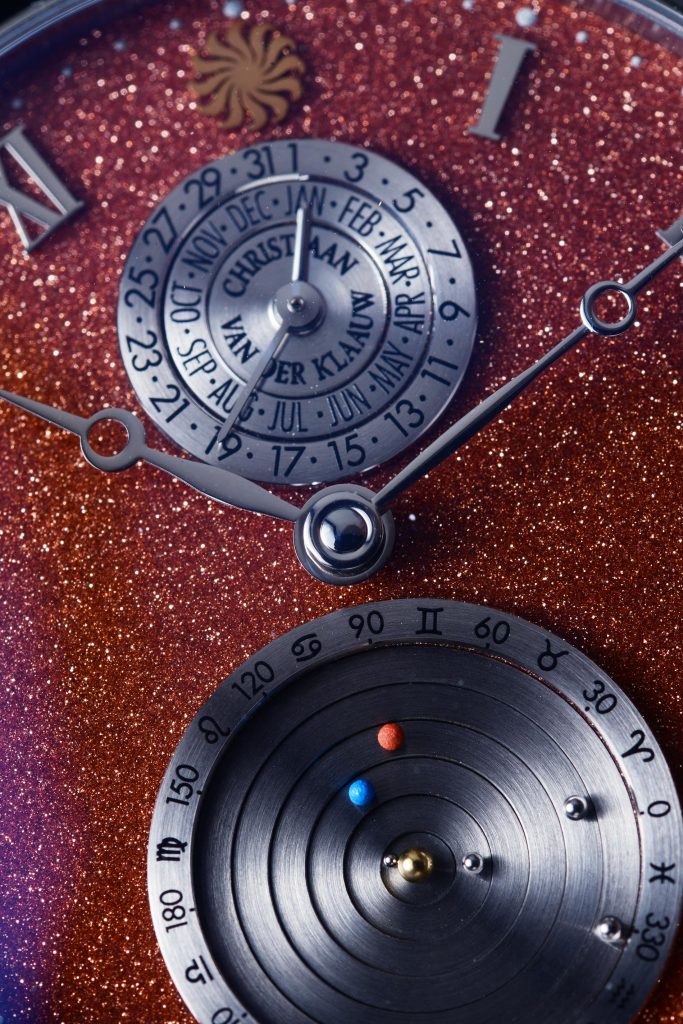 But we can build it further. For example, I am working on a new manufacture movement to replace the Swiss base movement that we use now. This was something that we started right away when I joined the company, and it will be coming in the next few years.
And of course, given that astronomy is the basis of how the human race started to quantify time, we can imagine a thousand ideas that can form the basis of beautiful complications that we can create. The problem is not with the quantity of ideas, it's more about how to organize them to find the best ones we can work on.
So what can you give me as a sneak peek, something that can make me excited?
Right now, our most iconic piece is the Planetarium, it's the smallest planetarium in the world, housed in a watch. This is a complication that I have some ideas on to take to the next level. I don't want to say too much about this, but it will be something spectacular.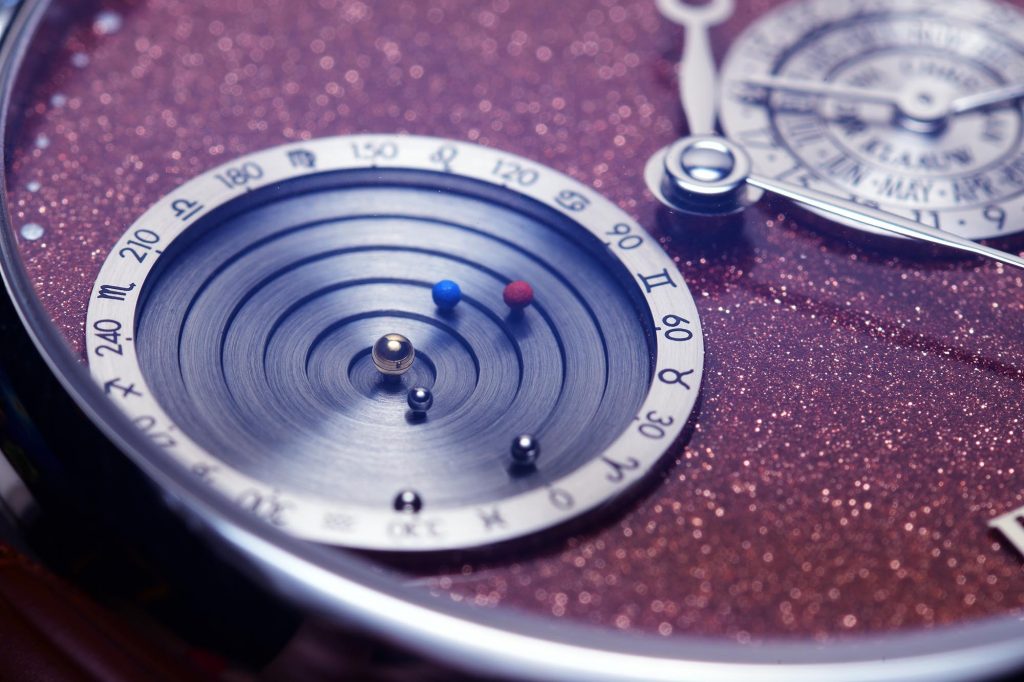 Christiaan Van Der Klaauw as a brand, is more like an insider secret. In fact the most widely known situation when the brand was spoken about in public in recent times was when the movie, "The Martian" came out, and Matt Damon wore the Midnight Planetarium from Van Cleef and Arpels to the Oscars when he was nominated for Best Actor. The main complication of this watch is of course from Christiaan Van Der Klaauw. So from a storytelling and marketing point of view, what are your plans?
I think we will start with the basics of telling people what we do, as mentioned earlier. A new aspect I would like to add though is to emphasize how many of the parts of our complications are all made in house, using the original machines that Christiaan used when he started. I was actually very surprised when I first came to see the production since everything is done by hand. It's real craftsmanship, and this is something that is important to communicate to our clients.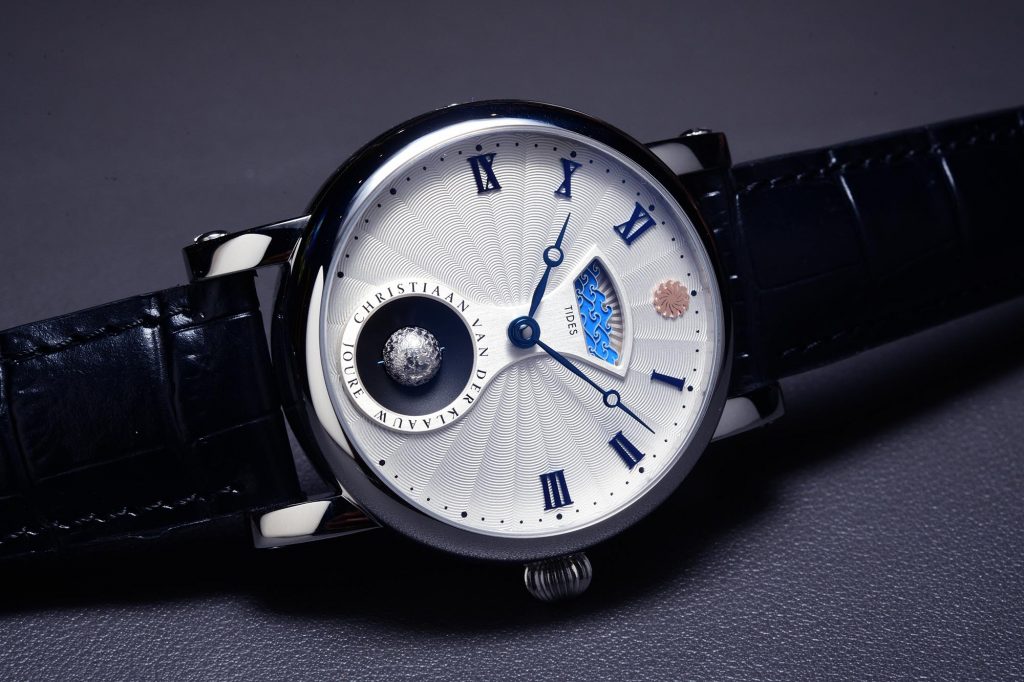 Can you give an example of what you mean?
Well, in all my time working in the watch industry in Switzerland, I had never seen the level of craftsmanship that I saw for the first time until I sat with the watchmakers of Christiaan Van Der Klaauw, and it's really exceptional. For example, the Planetarium is a very complex mechanism, but there is one wheel inside that carries the planets of Saturn that is turning once every 29 and a half years, and to achieve this, there are lots of calculations to do, and many gear trains to achieve this. We use over 700 teeth to make this demultiplication work, and each tooth is cut one by one, by hand. I have never seen that done in Switzerland. There it's all done with CNC.
So I assume that Christiaan Van Der Klaauw watches are not Swiss made?
Yes, we make all our watches in Holland.
Is it written anywhere on your watch that they are made in Holland?
No, we have not made any markings on the watches to this effect.  The closest thing we have to something like that is the marking that is written "JOURE", (pictured below) which is the birth place of the company in the north of the Netherlands where Christiaan started the company in 1974.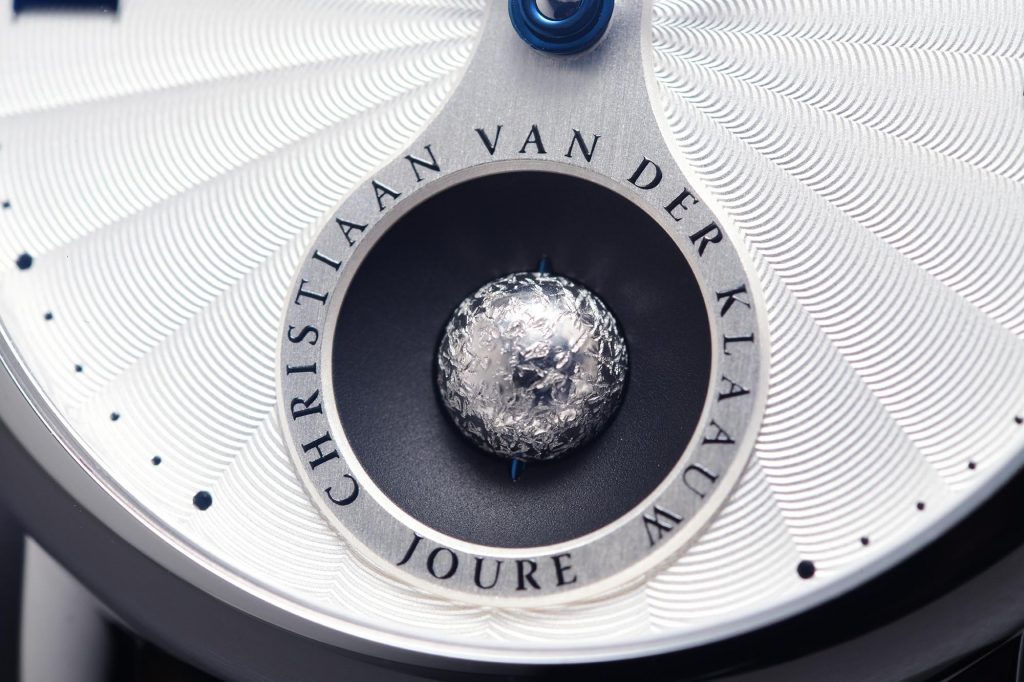 Is that something that you would consider doing? The idea of Swiss made isn't the same as before, and there are plenty of brands that proudly make their watches in other countries aside from Switzerland, like McGonigle from Ireland, or Roger Smith in the UK, or even your fellow countrymen, Grönefeld who mark their watches with "Made in the Netherlands"
I agree, it's a good idea, could be a nice addition to make it clear to our customers that our watches are Dutch.
Let's come to where we are now, in the SHH boutique at Marina Bay Sands in Singapore. I understand that they are your first retailer in Asia?
I started in June 2022, and now we have 14 points of sale in Asia. Being part of the SHH boutique in Singapore was a milestone because it was our first authorized retailer in Asia, and the exclusive retailer in Singapore. It is also definitely the most beautiful and luxurious of all our point of sales locations.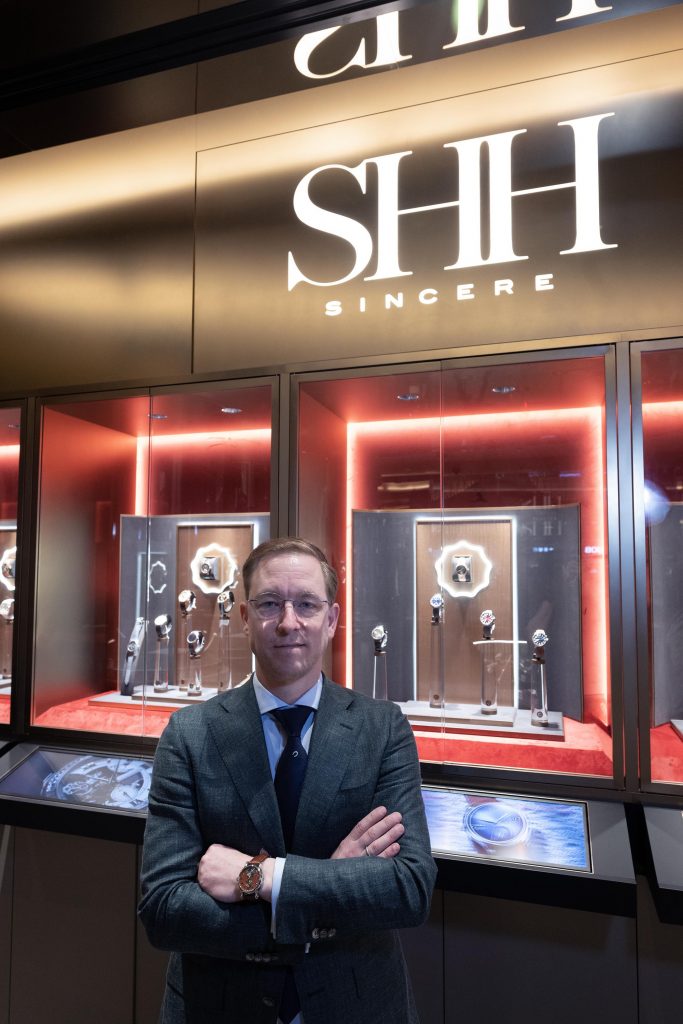 So did you look for them, or did they look for you?
I think we were looking for each other. I mean it's true. At the time they were looking for new brands for this new concept boutique that specializes in independent brands. The moment I became majority shareholder in Christiaan Van Der Klaauw, word traveled quickly, and Ong Ban, CEO of Sincere Watch Ltd heard about it. And that's how we got in touch with each other. We zoomed a couple of times and things clicked.
What is your price point?
Our entry level that we introduced recently starts at around 9,000 Euro and it goes up to the Real Moon for example which is around 30,000 Euro, and then to the Planetarium in steel at around 50,000 Euro. And then we offer options for precious metals and diamonds which brings the range at the high end to around 100,000 Euro.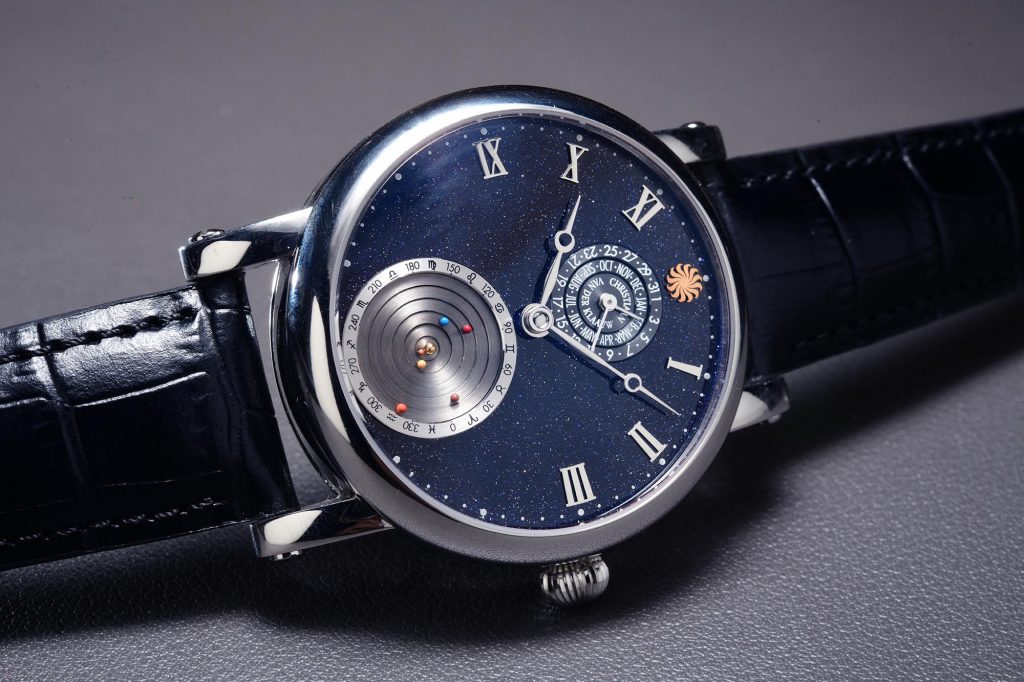 Are you keeping to this price range?
We will make more complicated movements, which means more higher priced watches, but that doesn't mean that we will drastically change the range that we are in now. We started this with our new entry level offerings, as mentioned, starting at around 9,000 Euro, and when we have more complicated offerings, our high end price range will go up to 200,000 Euro.
Are we showing in Geneva this year?
We are focused on production now, so that our points of sales will have enough inventory to offer to customers.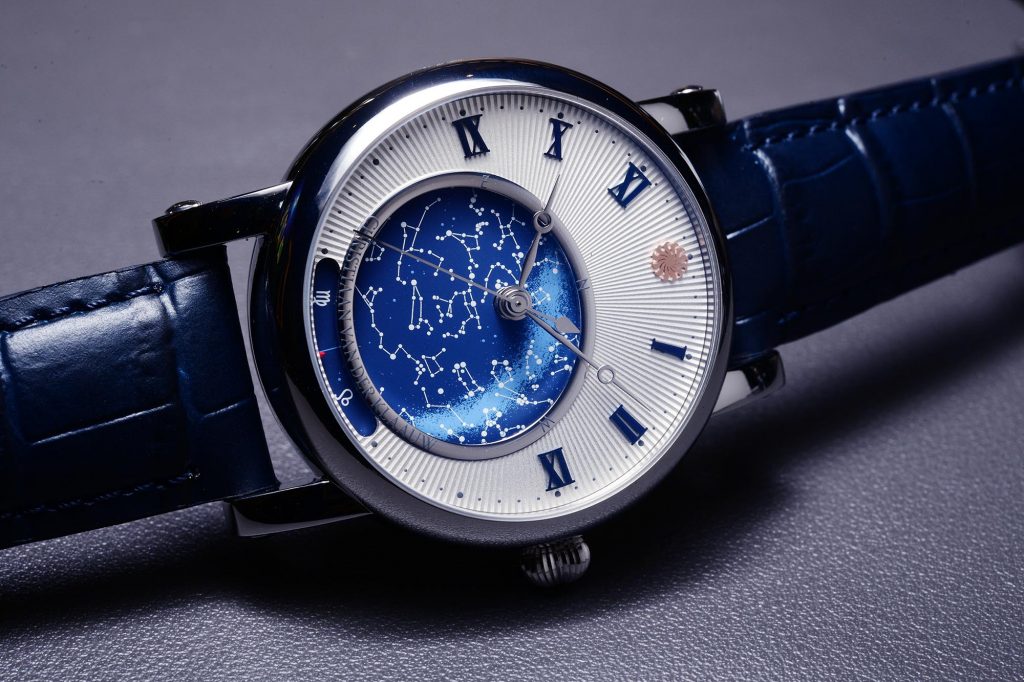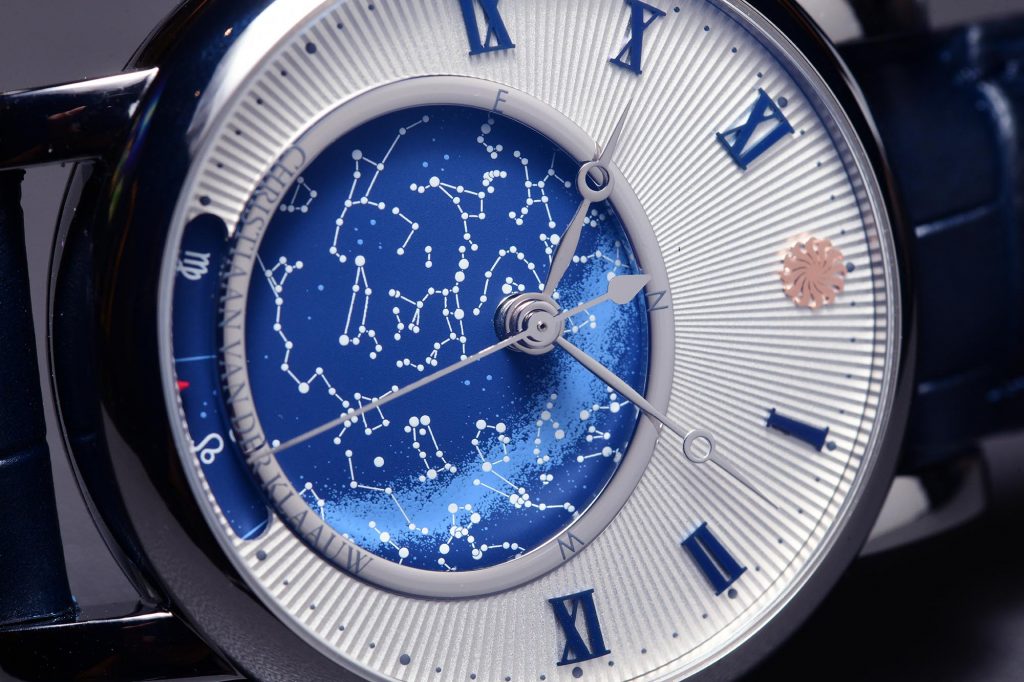 You mentioned that you've been very busy, and the company has been doing very well from a business perspective. Was this because you joined the company?
Not because of me, primarily due to the expansion of our markets. Previously, most of our sales were from the European market, mainly from Holland specifically. And now, we have gone international, which is why I have been going around opening new markets in Asia. With SHH, we will also be with them in Malaysia and Thailand. Separately, we also have retailers in Tokyo, Japan.
It's true, since this happened we have done very well. Right now we have more than doubled the number of pieces sold as well as our turnover, and now, we even have a waiting list.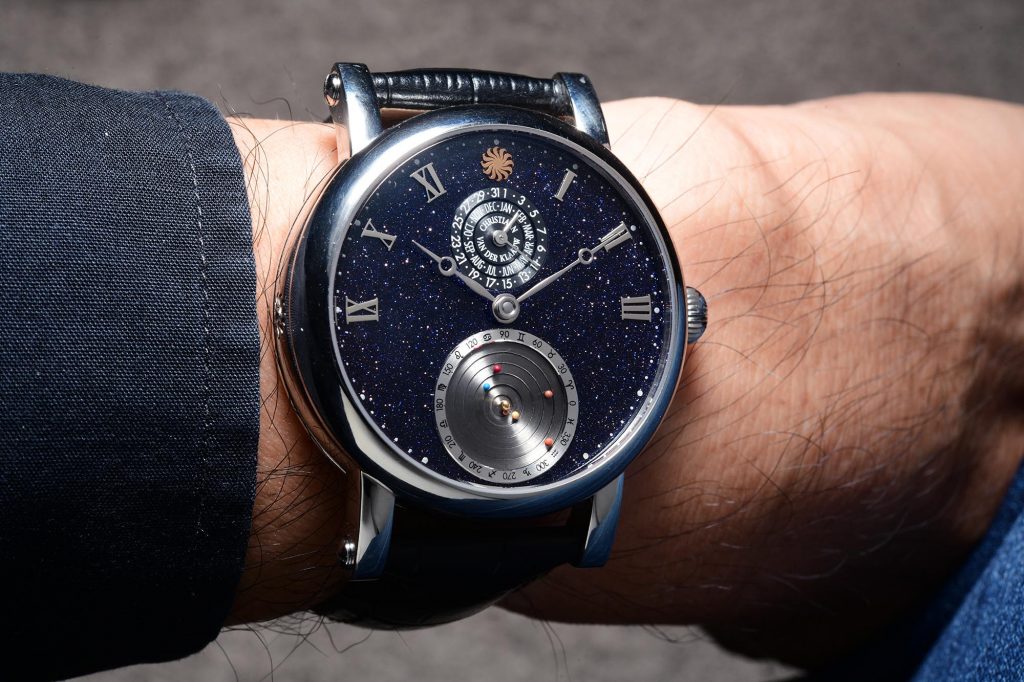 So it's been a good investment then?
For sure.
I've never realized this side of you, as a businessman, I've only seen you as a master watchmaker focused on making movements.
Well, I had the benefit of being mentored by Peter Stas, CEO of Frédérique Constant for twenty years from when the company was new and had only 10 people. I watched him grow the brand to what it is today and so I learned quite a few things from him. Then, when I became CEO of Atelier De Monaco,  I had eight years to make all my rookie mistakes. From all this, I couldn't have asked for a better business education.
——————————-
Check out the astronomical complications from Christiaan Van Der Klaauw at SHH by Sincere Fine Watches at Marina Bay Sands in Singapore. 
Find out more at https://www.klaauw.com/