Luminox, maker of ultra tough watches with tritium tubes for the Navy Seals has just announced a collaboration with Bear Grylls, BAFTA award winning host of survival and outdoor adventure programs, ex-special forces operator with the British SAS and one of the youngest recorded climbers of Mount Everest, in what might just be a partnership made in heaven.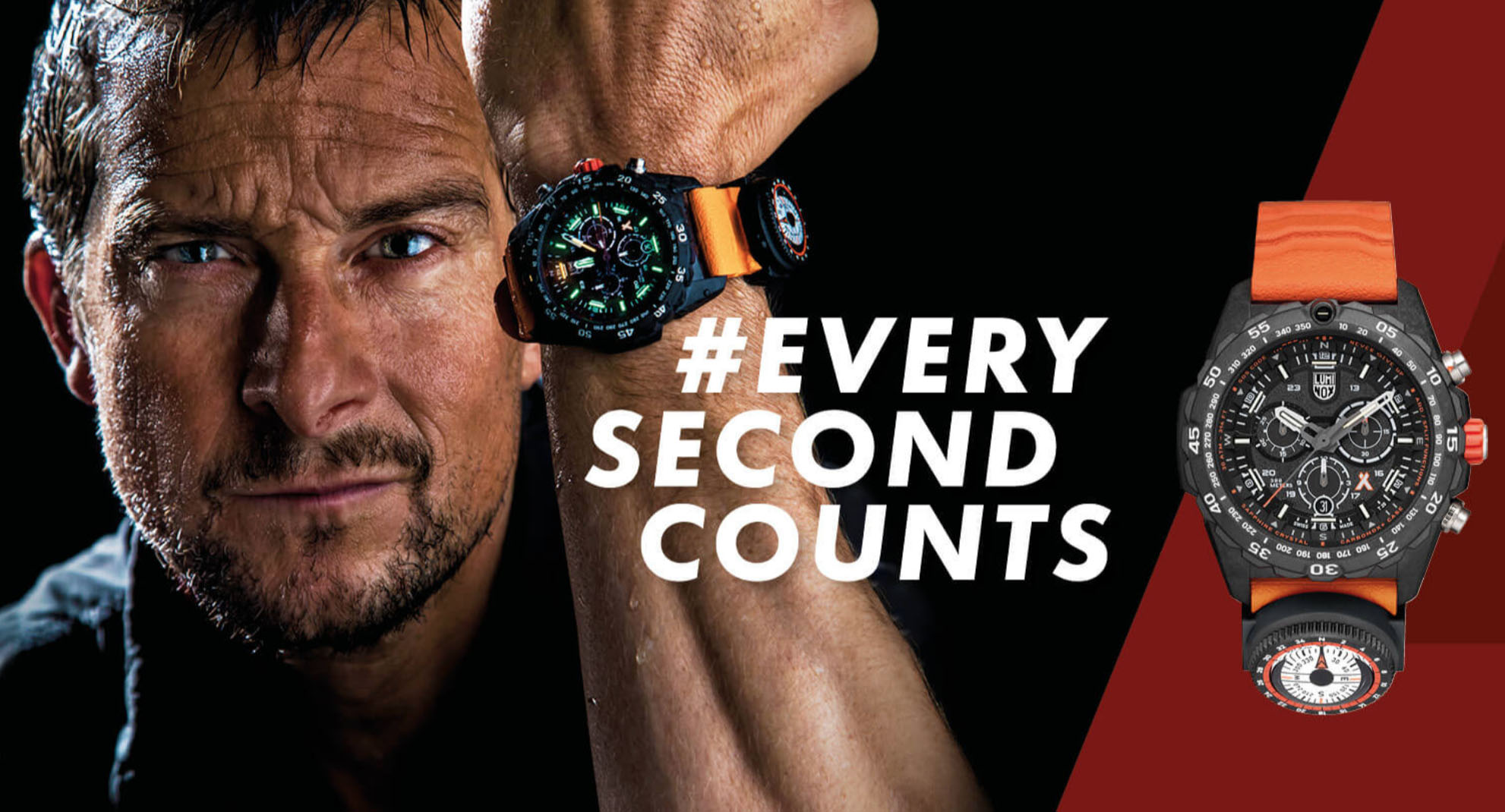 Indeed, Grylls has been seen on his TV show wearing Luminox watches in his adventures way before this partnership was even inked, which makes sense if you think about it.
Yes, the watches are quartz based, which is something that has to be mentioned up front in the context of this website, yet, as I have written before in my article on the Citizen Aqualand Diver, such watches might just be a prudent option on extreme adventures, when you don't want to be worried about breaking or losing a more expensive luxury level mechanical watch.
Why you should dive with the Citizen PROMASTER Aqualand (BN2036-14E)
The Luminox x Bear Grylls Survival Collection will feature watches for every environment that Luminox watches are used in – Sea, Land and Air. At this point however, only 4 models from the Sea and Land collection have been launched with details of the Air collection only being released in the second half of 2020.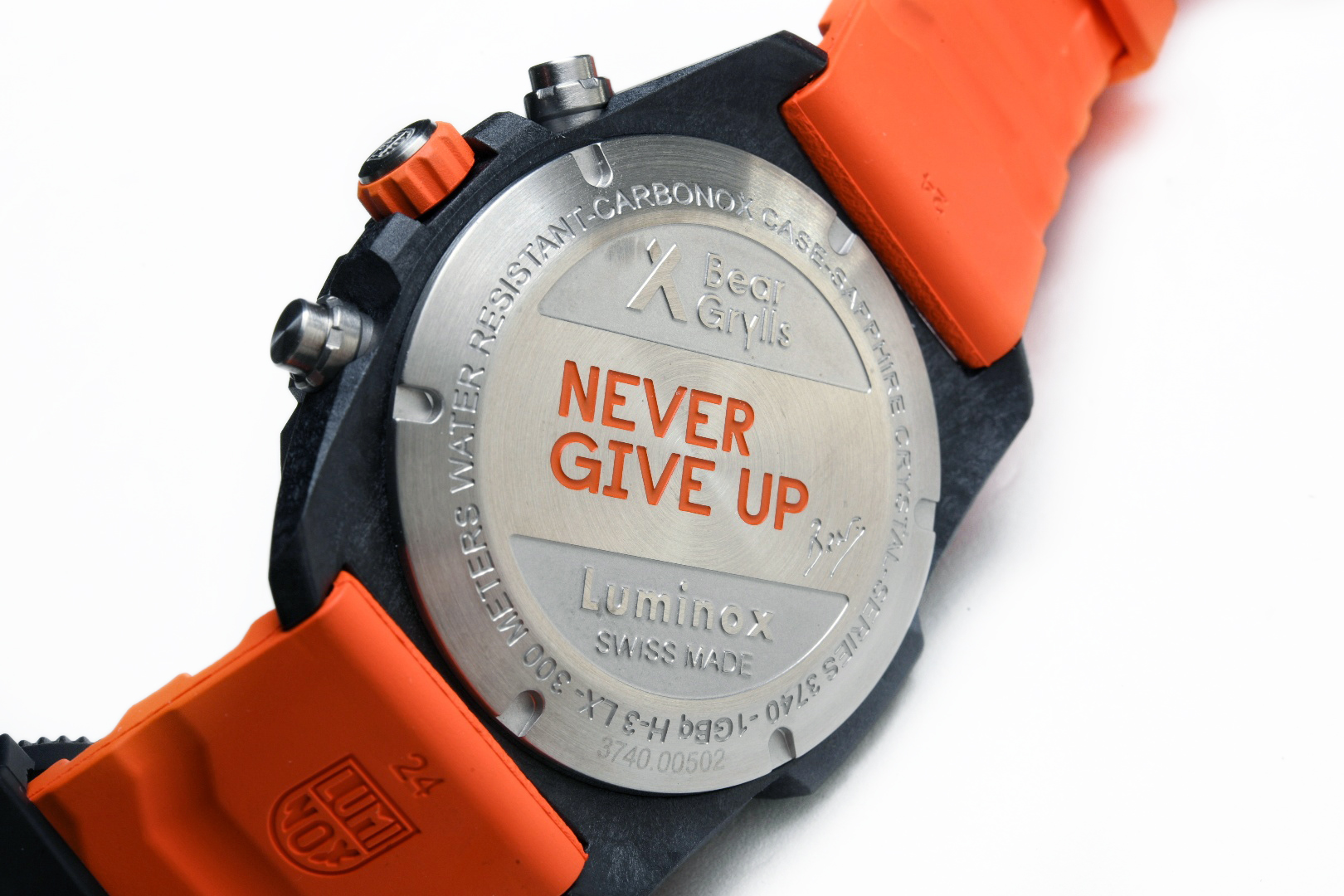 All the watches have features that mark them as part of the Bear Grylls Survival Collection – his "Never Give Up" logo on the dial, two toned caseback with Grylls' signature and "Never Give Up" in bright orange. Also all the watches have a compound crown in bright orange, featuring a stainless steel crown covered with a grippy orange rubber material.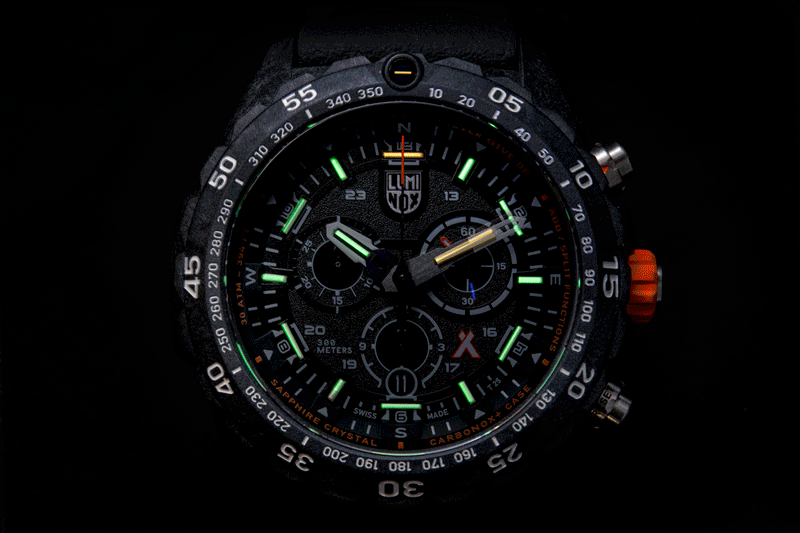 Additionally, all the watches have the company's signature self illuminating tritium gas tubes or Luminox Light Technology (LLT) as well as cases in CARBONOX™ or CARBONOX™+, which confers similar benefits of being ultra strong, with improved tensile strength.
Luminox Bear Grylls Survival 3740 Master Series
The pair of Survival 3740 Master Series watches are quartz chronographs that come in a 45mm wide CARBONOX™+ case with orange accents, 300 metre water resistance and a unidirectional diving bezel. The two models are essentially the same and can be differentiated by the colour of their rubber straps – (ref: 3741) for black and (ref: 3749) for orange, that also have a diving grade compass on them.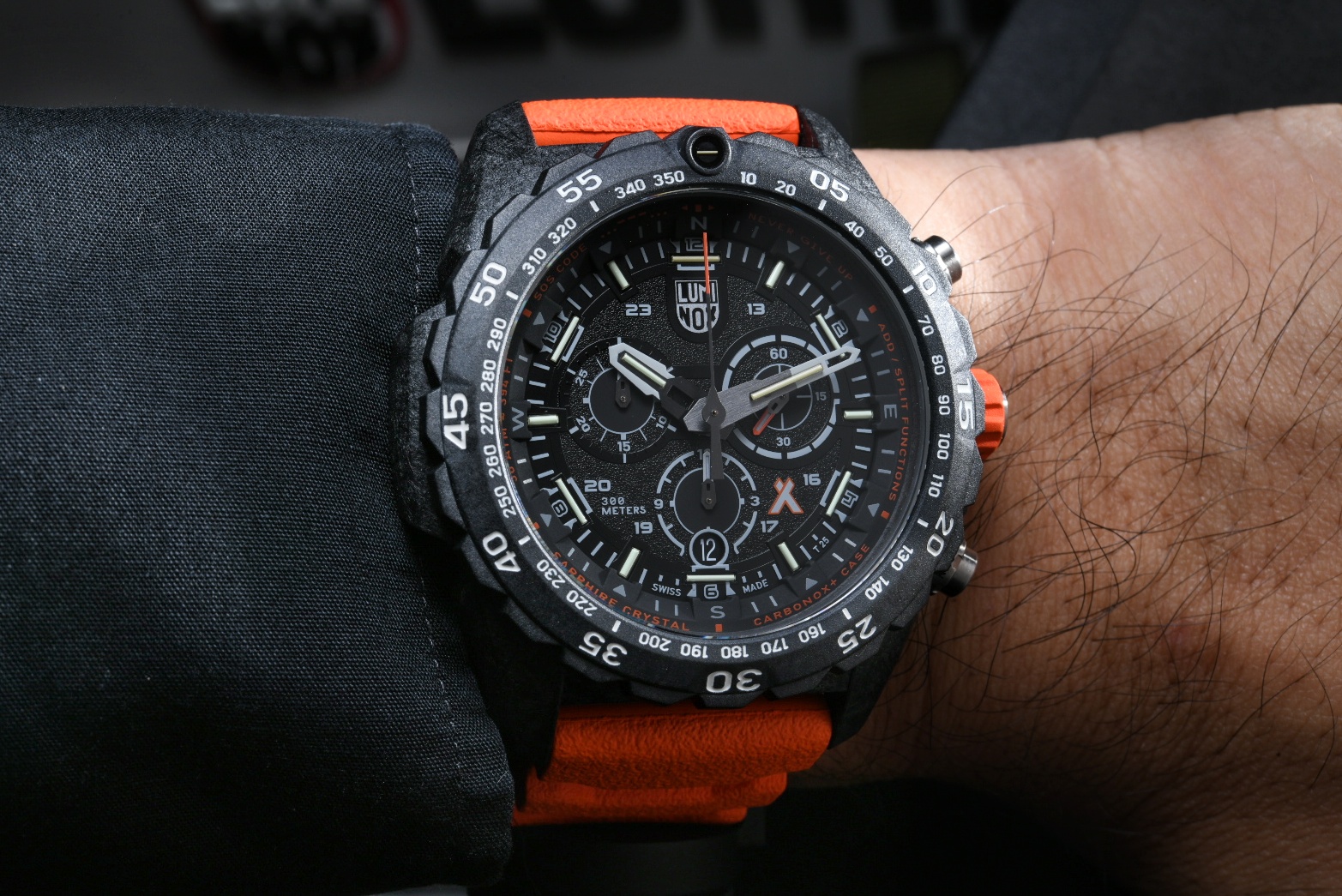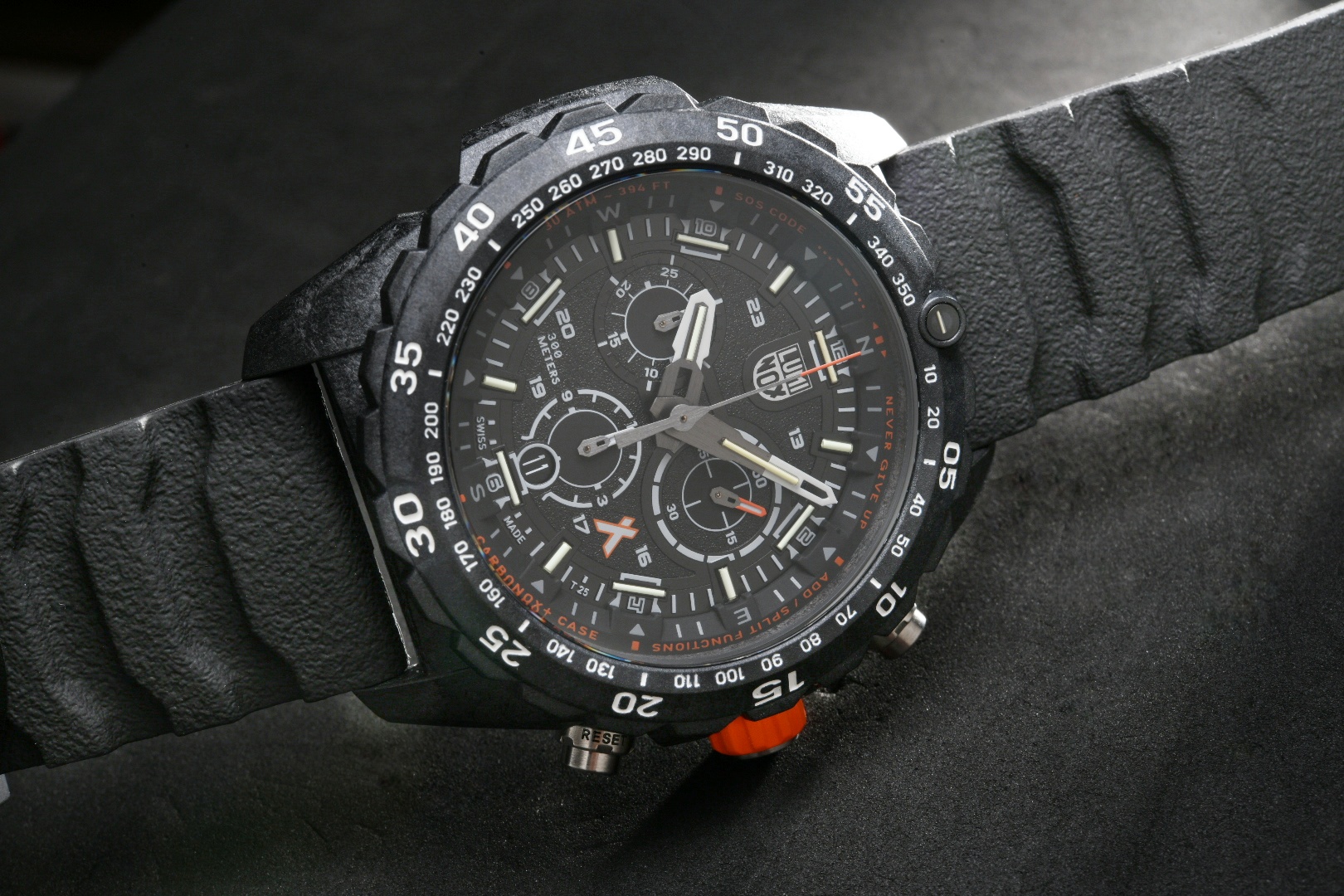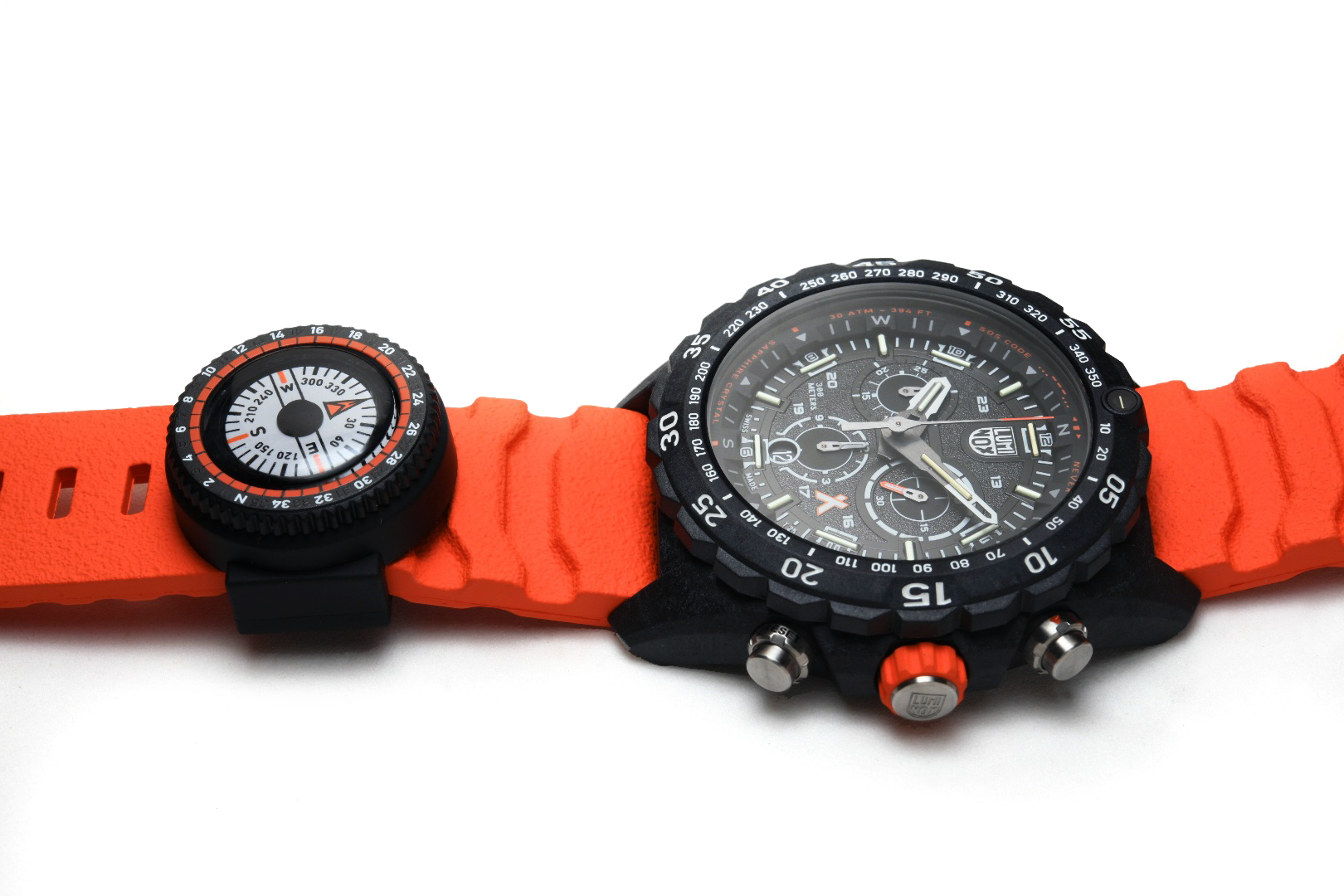 Additionally, because this is the flagship model of the collection, the CARBONOX™+ case has additional benefits over CARBONOX™. CARBONOX™+ has a higher percentage of carbon fibres (40%) and has a tensile strength that is twice as high as with CARBONOX™, while water absorption is three times lower. It also accounts for the distinctive grey colour of Luminox watches in this material.
Luminox Bear Grylls Survival 3720 Sea Series
The pair of Survival 3720 Sea Series watches are divers that can be differentiated by blue (ref: 3723) or orange (ref: 3729) accents. Both these watches come in a CARBONOX™ case with water resistance to 200 metres and a unidirectional dive bezel.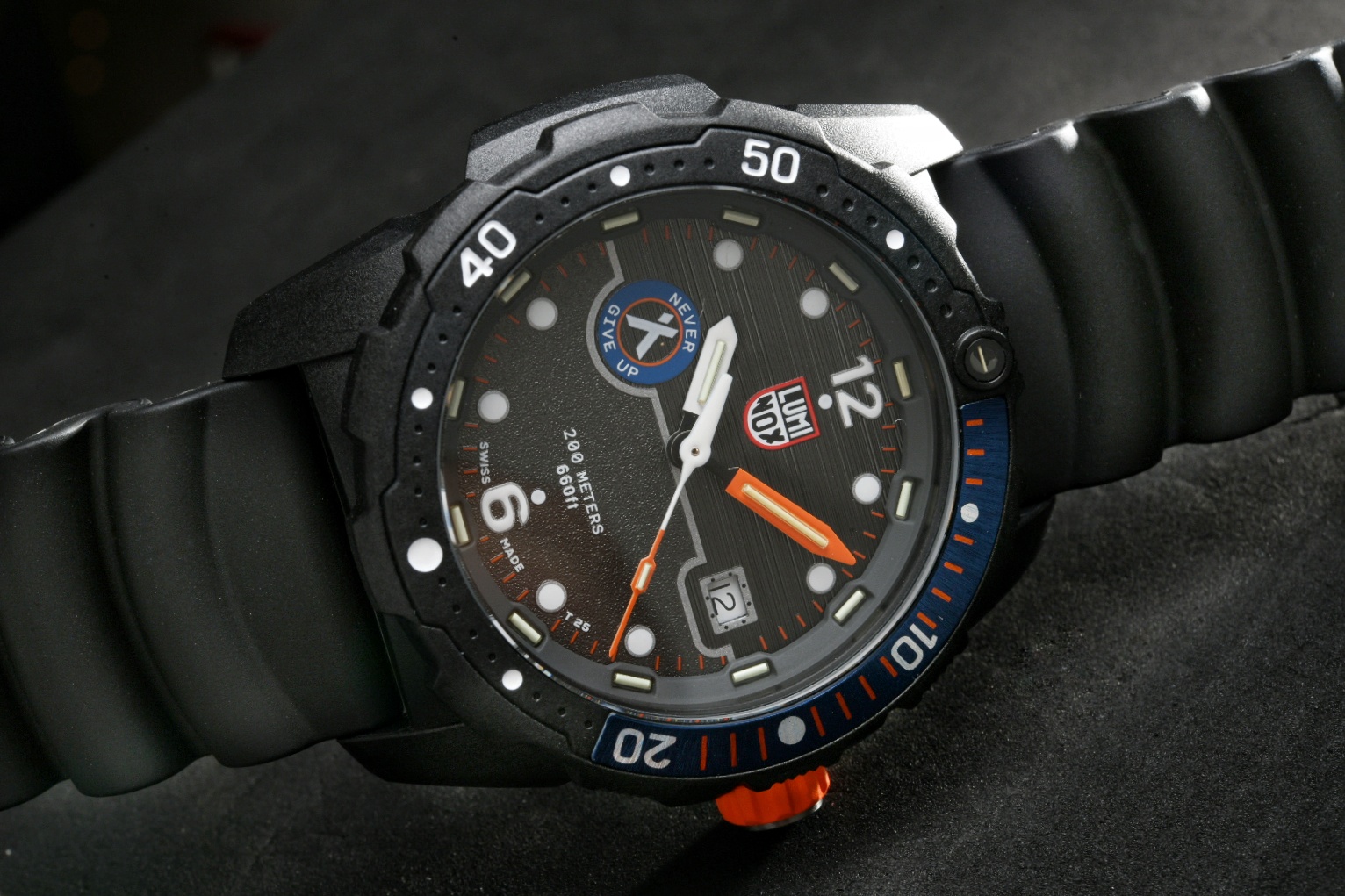 Luminox Bear Grylls Survival 3780 Land Series
The pair of Survival 3780 Land Series watches come are chronographs that come in a 45mm wide CARBONOX™, with 200 metre water resistance and a unique walking speed scale on the bezel. In conjunction with the chronograph function, you use it by timing how long it takes to walk 50 metres, and get the resulting speed, in km/h where via the scale on the bezel.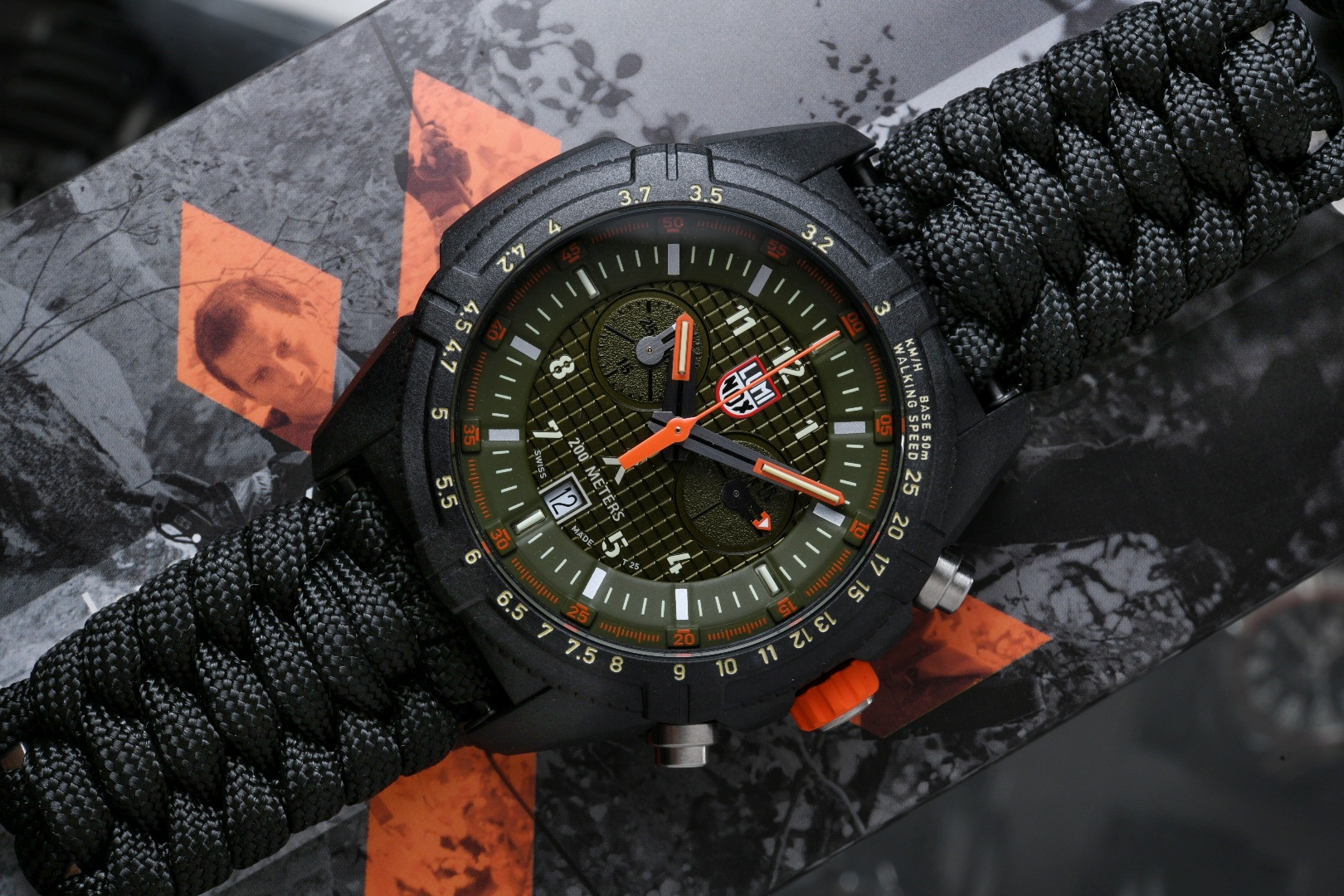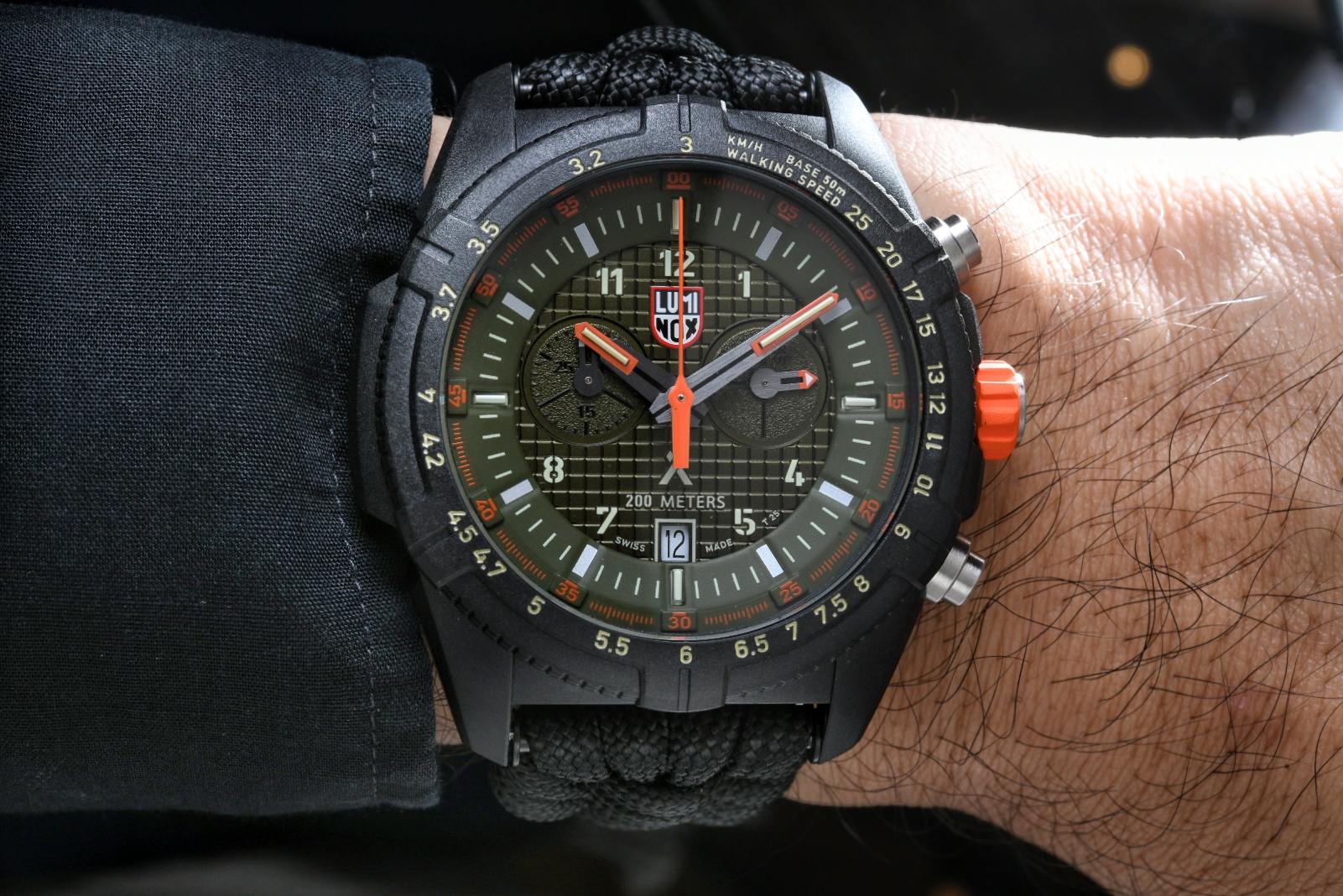 This watch comes in two versions – the first, the (ref: 3781.KM) comes with a black dial and on a black rubber strap with ruler markings and an attached compass. The second (ref: 3797.KM), comes with a green dial and a unique strap made of paracord strap. Evolved from its use as the strings in parachutes, the paracord is very strong and can be put to a number of uses in survival situations, such as for tying up gear, making a shelter, a splint for broken limb, fishing lines. Unravelled, the paracord is 80 cm long.
Overall then, a unique feature and done especially well by Luminox.
Find out more at the Bear Grylls page at luminox.com.