At Geneva Watch Days 2023, we caught up with Maurice Lacroix CEO Stephane Wasser (SW) to get a sense of the current state of affairs for Maurice Lacroix, as we chat about the brand's latest releases, their new upcoming directions regarding the Masterpiece collection, as well as their unique approach to showing at the big watch fairs in Geneva.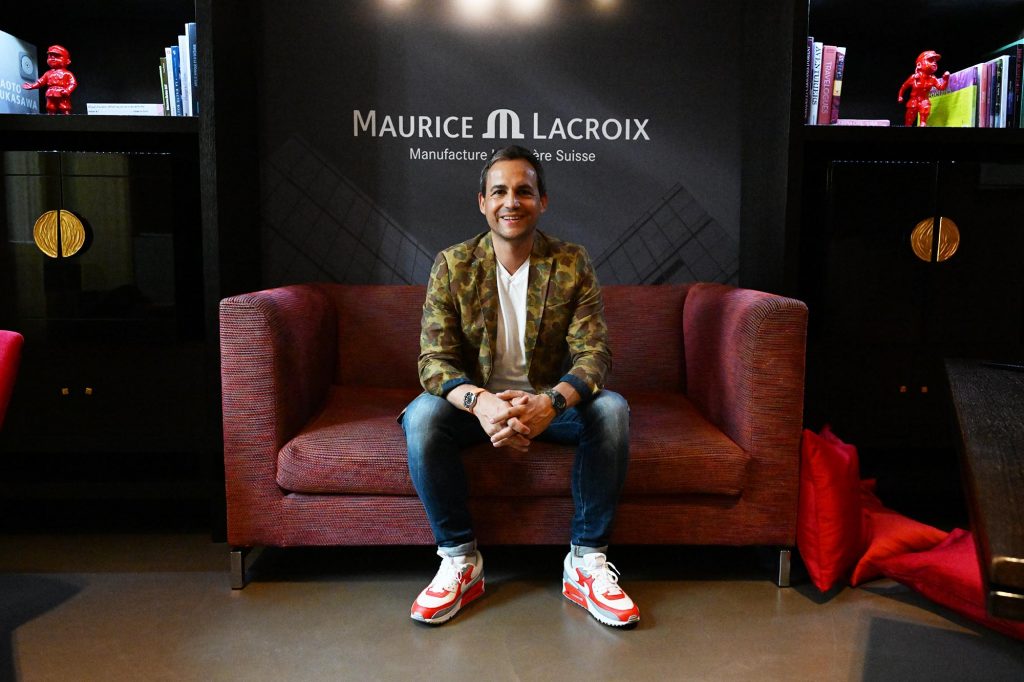 Isochrono: With regards to Maurice Lacroix, I (Adi Soon; AS) personally prefer the watches from the Masterpiece collection – I own four afterall. So tell me, with all the emphasis these past few years on the Aikon collection, has Maurice Lacroix forgotten the fans of the Masterpiece watches?
SW: I don't know if you are aware of this, but for Only Watch this year,  we have a very nice sapphire cased Masterpiece watch based on the Gravity, which you like, but this time with a skeletonised movement. Obviously when brands do something special for Only Watch, some version of what is shown, in some form, will become available in the future, especially if the concept is accepted by watch enthusiasts. For this year, other than that, we will have a Masterpiece that is part of a very nice collaboration towards the end of the year.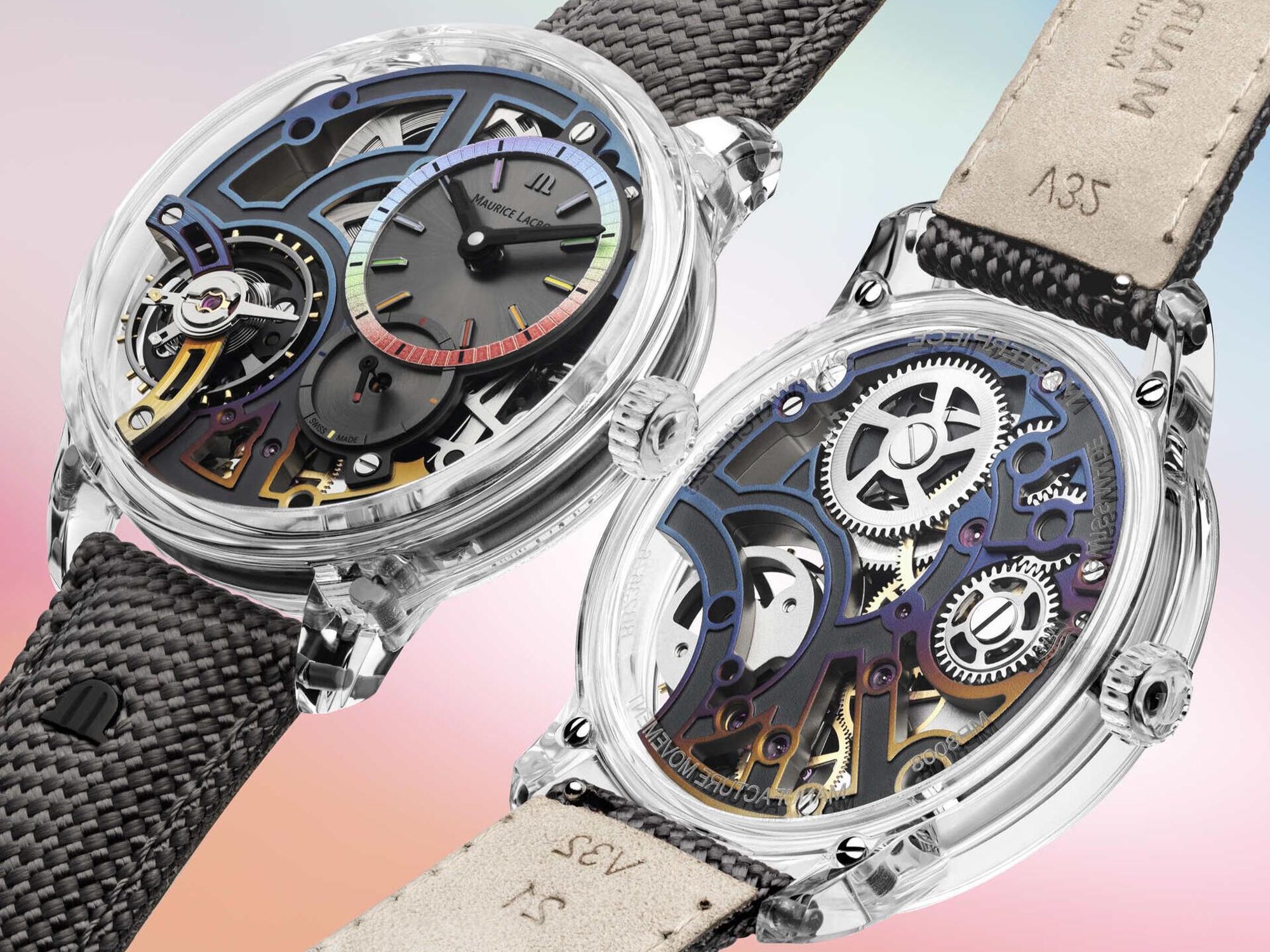 Also something else to take note of, the 50th anniversary of Maurice Lacroix is coming up in 2025, so we will be planning to showcase some fresh new movement developments which we have already been working on. As you know, movements take a minimum of three to five years to develop.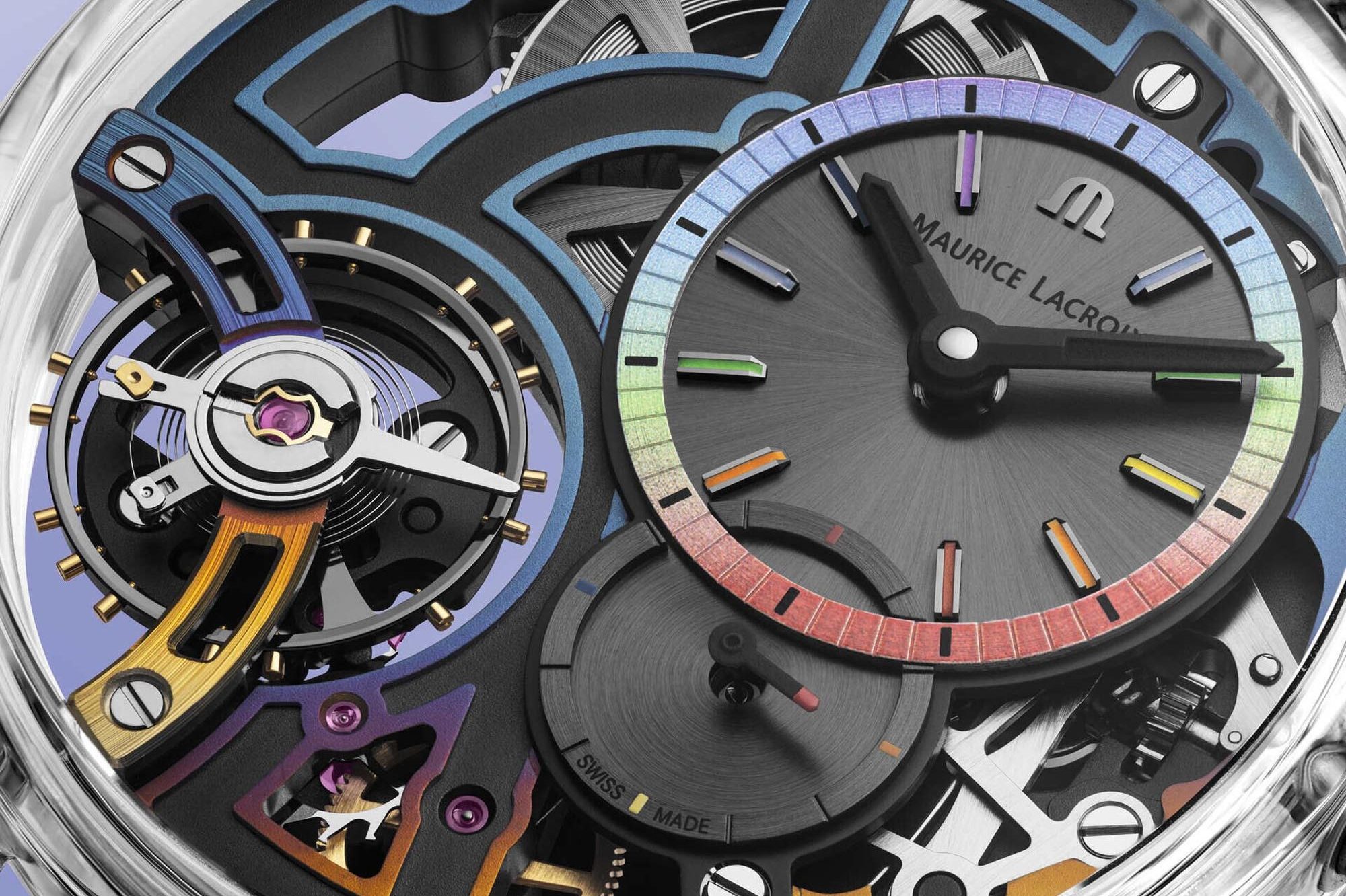 AS: Are there any general directions you will be taking with these new Masterpiece watches that you can share?
SW: Well, one feedback that has come up quite a few times is that the base movement on the Masterpiece watches is quite big, especially for our friends from Asia, resulting in watches that range from 43 to 45mm in width. This limits the number of people who can wear these watches. For the next generation of movement development, we've been working on sizing things down, bringing our Masterpiece line towards smaller case sizes. The sweet spot is probably around 40 to 41mm.
Other than that, more interesting complications, like we always do with the Masterpiece line.
AS: So you're not ignoring us then – the Masterpiece lovers?
SW: Not at all. There are many things we can do, but we continue intelligently, and step by step. The Aikon collection has been very successful for us and we will continue to develop it and make it grow. And of course, recently with the launch of the Pontos S Diver, we kind of rediscovered another icon, with fans of the previous model, loving the improvements in the latest version. All these activities are important since with this stable base, we can invest in our Masterpiece developments.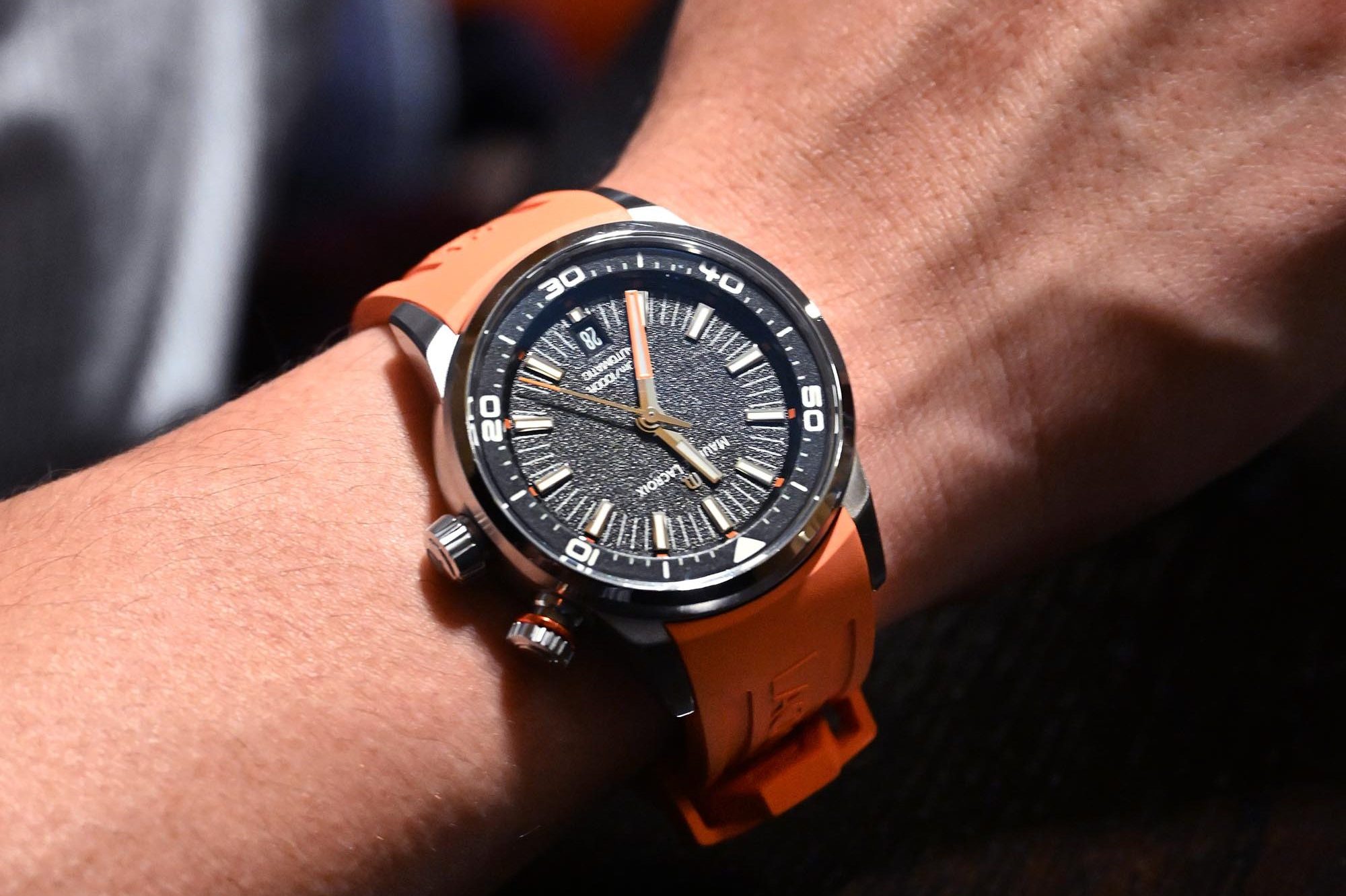 AS: As you know, Baselworld doesn't exist anymore, and the two main watch shows that exist, Watches and Wonders, and Geneva Watch Days, are both in Geneva. Maurice Lacroix has been doing something very interesting in recent years that is different from everyone else – which is to take over the entire East West Hotel in Geneva.
It's an utterly unique concept since you have everything you need in one place – meeting rooms, product showcase rooms, a restaurant and cafe, and even accommodation for yourself, your staff and your retailers.
SW: In the beginning, we were not sure if this would work. But I have to say that, after the past few years here, we have definitely found something unique.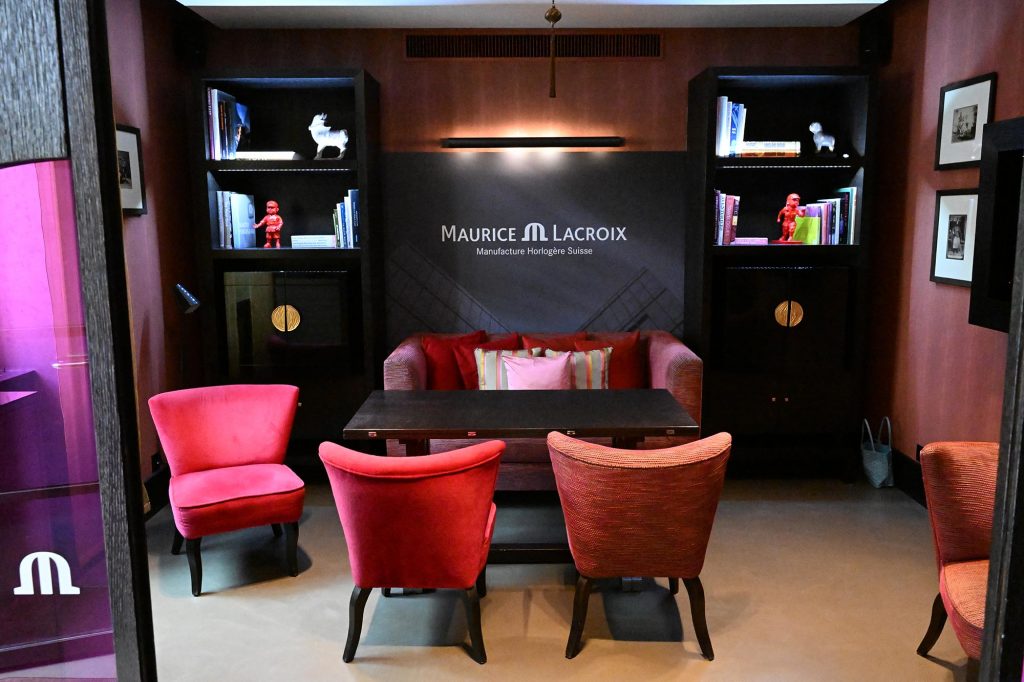 We call it the "House of Maurice Lacroix", and the ambience of this particular hotel absolutely represents how our brand behaves and what we want to be. There'a a kind of casual, relaxed vibe, coupled with top notch service, and this is the kind of hospitality that we want to offer to the press and retailers who come to see us. If you've seen our boutique in Bangkok, you'll understand the kind of environment that we're going for.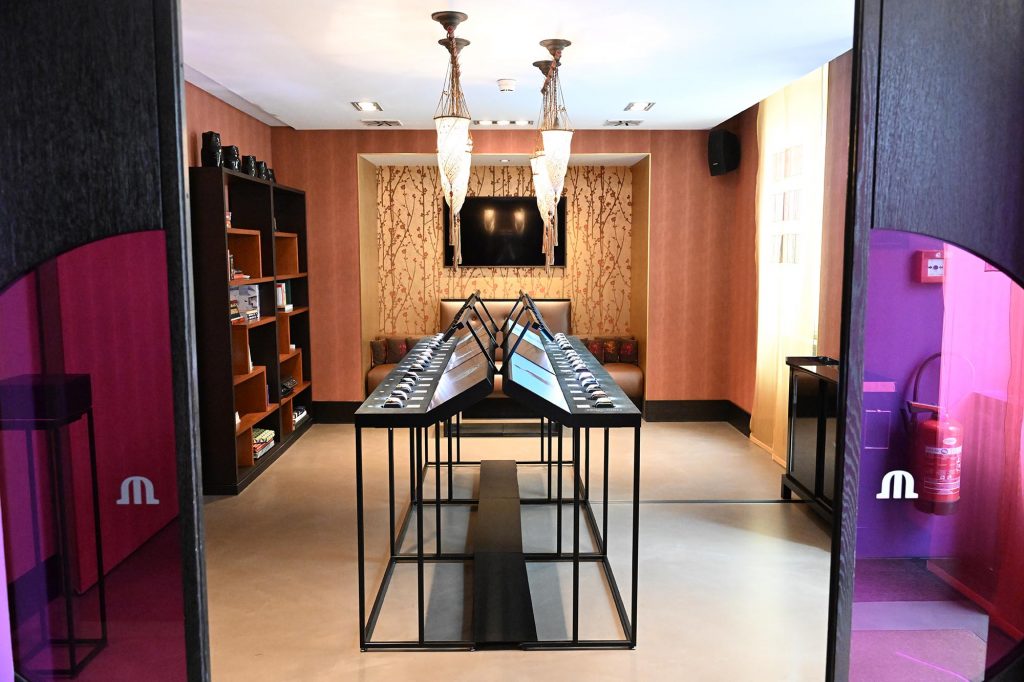 With the demographics of our customers, we find this hotel to be the best way to communicate our brand to those that we see. We could have been part of the main fair, in a big hall of very high end luxury brands, or we could have situated ourselves in a very posh and chic five star hotel like the Beau Rivage, but ultimately these options didn't make sense for who we are, as a brand.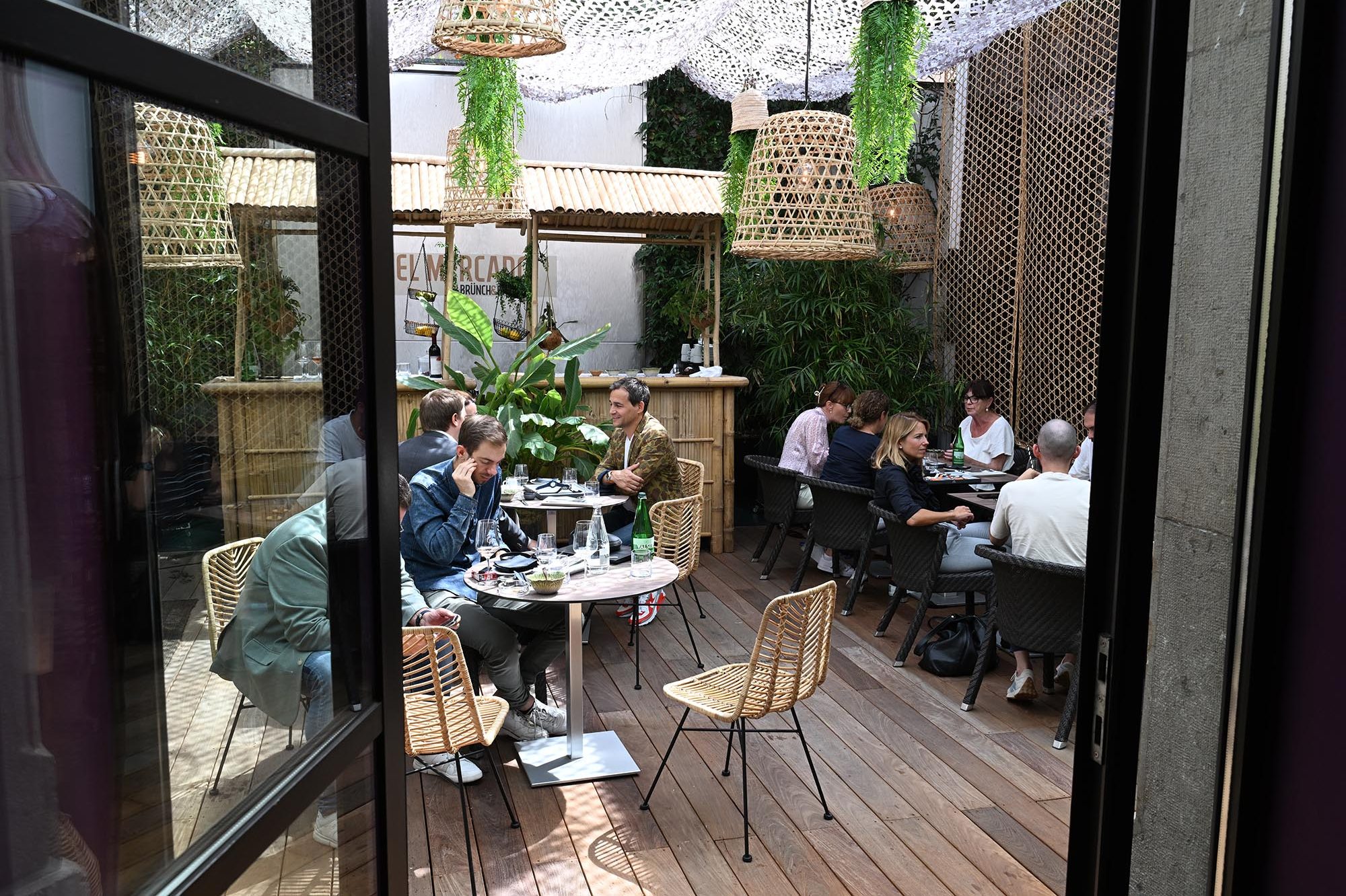 AS: One of the things I've really enjoyed, since staying here thanks to your kind invitation, is the sense of camaraderie between everyone who is here, retailers, your staff, and other press, can have in the evenings, when we can all forget about work for some time, and just socialize as human beings. It's a very nice concept, so congratulations for that. 
SW: Thank you. So far, it's worked out well and we can definitely see ourselves continuing this format for the foreseeable future.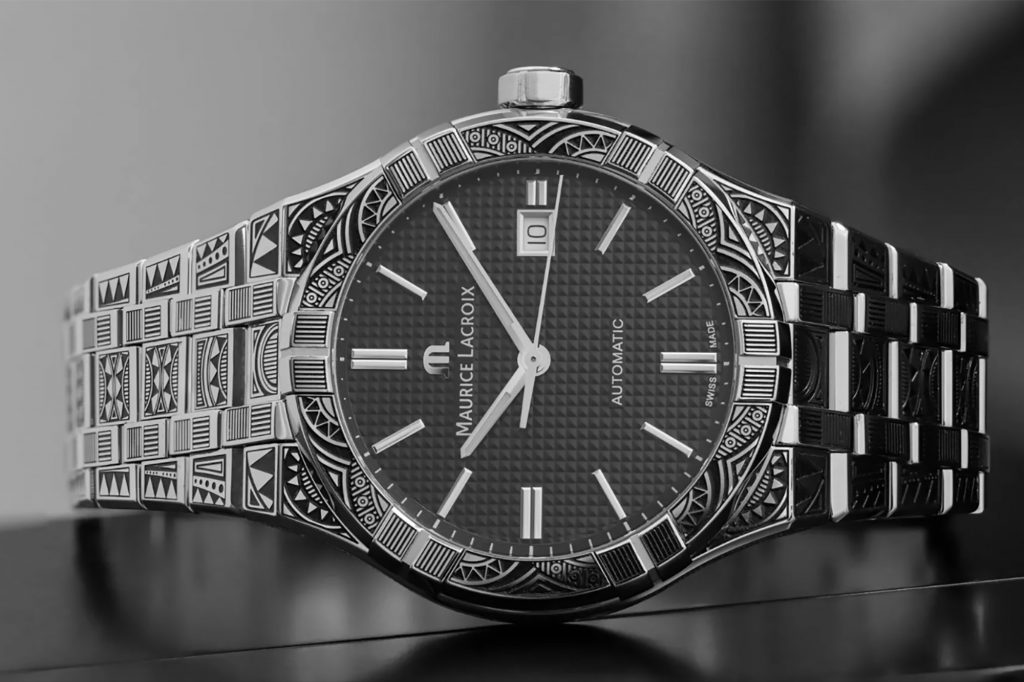 AS: The new Aikon Urban Tribe Skeleton is the second edition of the engraved case and bracelet concept that started with the first Aikon Urban Tribe watch. Can you explain to me from your point of view, why the first edition was so well received?
SW: First of all, how we stumbled upon this idea was a complete coincidence. There is a Hungarian artist who is a professional engraver with his own engraving workshop, who decided to engrave his own Aikon watch, and posted a picture of the result on Instagram.
When we saw it, we thought that it was so cool and that we had to bring it to more people. His watch had a more flowery and roundish design, but because Maurice Lacroix is a modern brand, we developed a design that's a bit more square and symmetrical, and something inspired by architecture. 
With our initial prototype, we liked it, but we were not sure what other people would think. When we started showing it around, the response was overwhelmingly positive, and so we decided initially to do 100 pieces. But surprisingly, as we showed more and more people, the interest just kept on increasing. In the end we decided to make a limited edition run of 500 pieces. 
Given how we started this journey, we were shocked that all the 500 pieces sold out quickly.
Why was it so well received? Well, I think that the design was exceptional, and the idea was cool and different. That's probably why.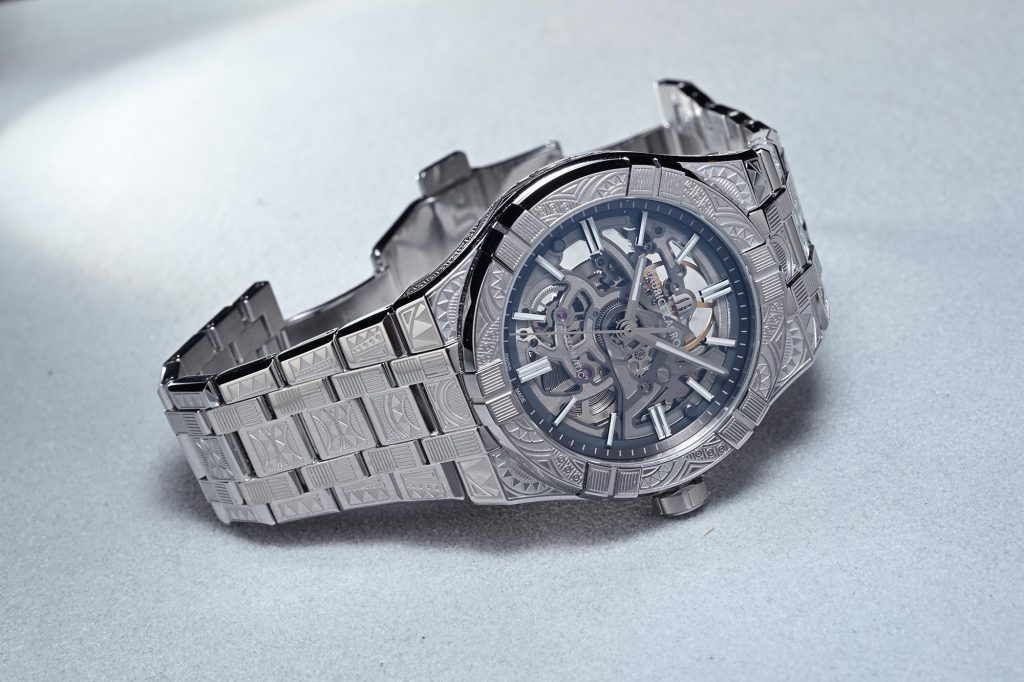 AS: So this new version that you're showing at Geneva Watch Days is the second edition, what did you decide to do differently with this one?
SW: Despite the success of the first edition, one of the feedback we received was that it was too big, so now the second edition of the Aikon Urban Tribe comes in a smaller 39mm case, which I think will be comfortable for more people.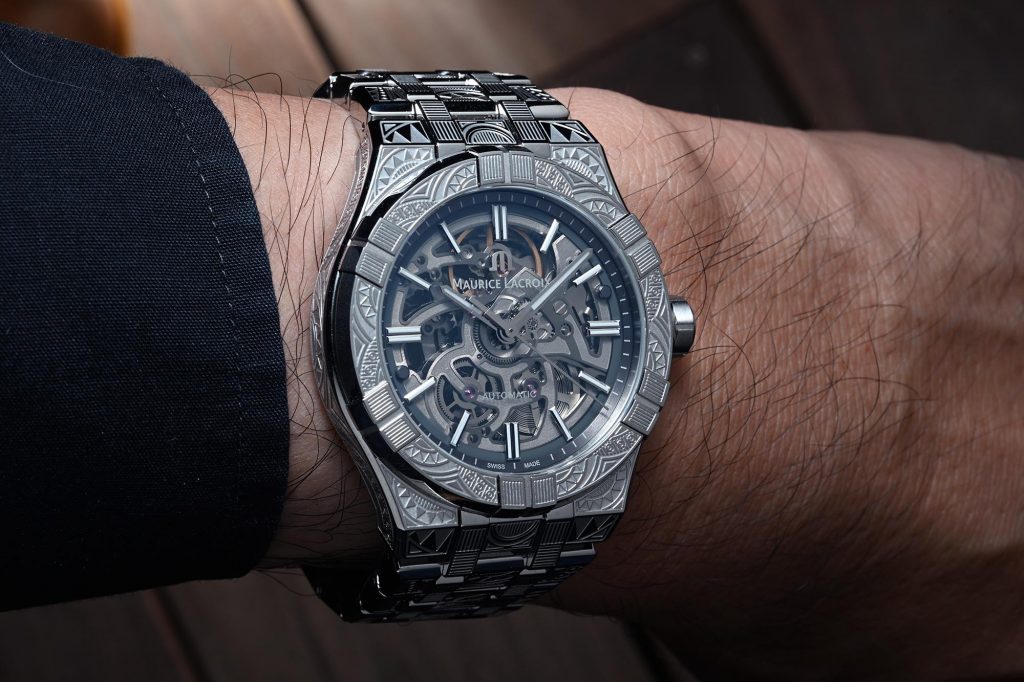 The second most obvious difference is that the dial in the new version is skeletonized, as opposed to the Clou de Paris pattern on the dial of the first one. I think the skeletonized dial fits better with the whole concept of the watch, because the bridges are also skeletonized, with the lines that you can see reminding you of the design on the case.
We'll of course bring something new in the future along these lines, and it will be even more exciting. I'm really curious to see how the response will be on the next one since I already know what it looks like, and I think it's going to be fantastic.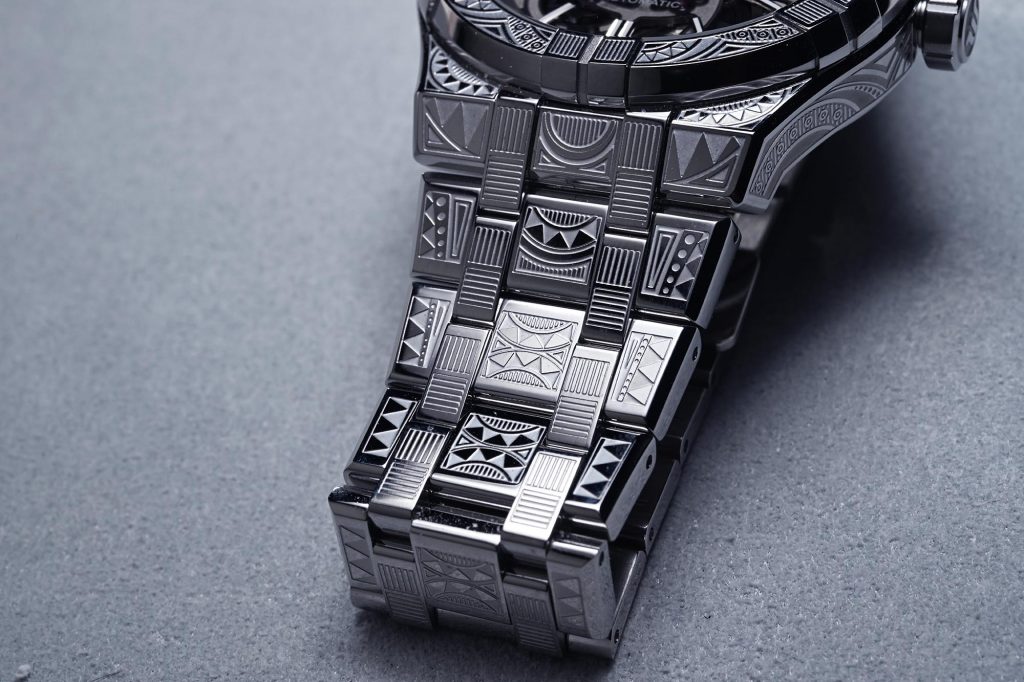 AS: So how do you produce the engraving?
SW: Of course the original piece was hand-engraved, and we asked the artist if he could produce 500 watches for us. That was a bit of an issue it turns out as it takes two weeks to engrave each watch.
So we had to find an alternative solution with our suppliers, and settled on a chemical engraving process that we used for the final product. The interesting thing about chemical engraving compared to laser engraving is that the quality is much better. The designs have more definition. If you compare the results from both side by side, you'll see the obvious difference in quality.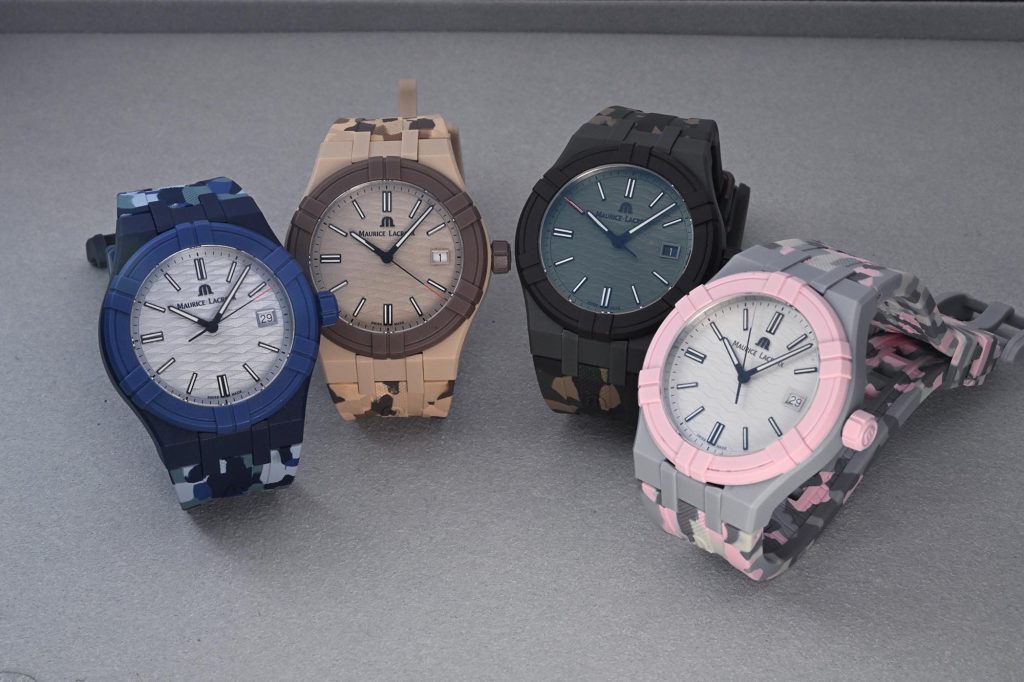 AS: Finally, regarding sustainability, you've introduced a new camouflage pattern to a series of four new Tide watches. So, camouflage plus sustainability – explain.
SW: When we launched the Tide collection, we did 10 color variants that we thought would largely remain in the collection, and that we could upgrade slowly over time. What we realized though, was that, with Tide being a much younger product, and with lower pricing compared to the classical mechanical steel watches, we had to be a bit more dynamic in our approach.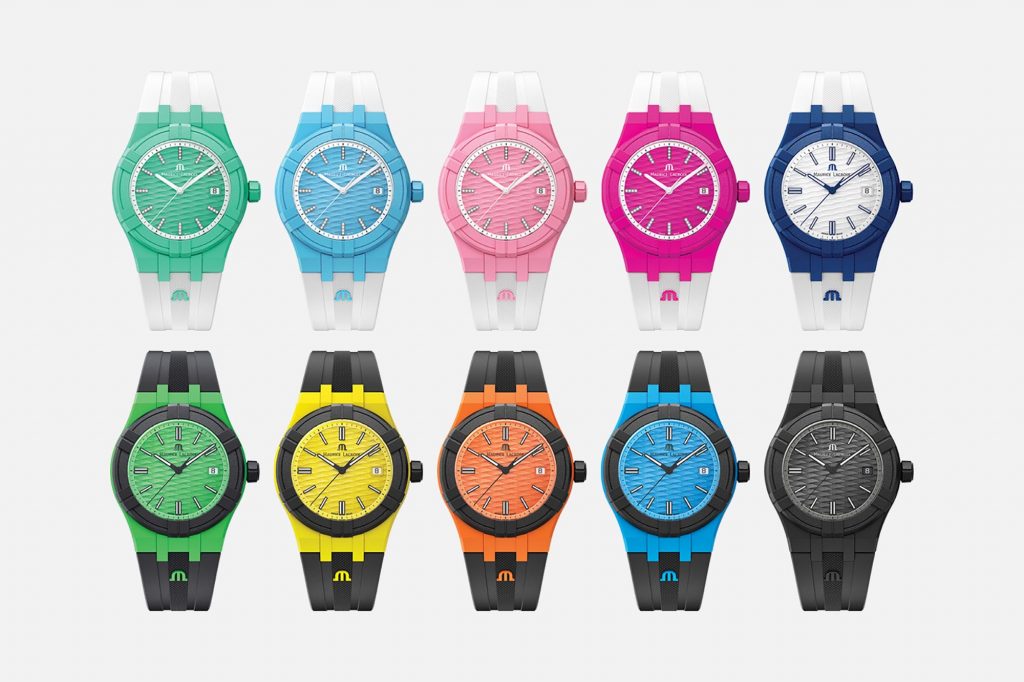 Why camouflage then? Well, it's trendy now, and something that the audience of the Tide collection would resonate with. In terms of the colors we chose, we decided to take a "fashion" approach. If you look at the first Tide collection, you'll realize that the bright colors tend to have a more spring/summer kind of vibe.
The new camouflage watches however have a more fall/winter kind of vibe.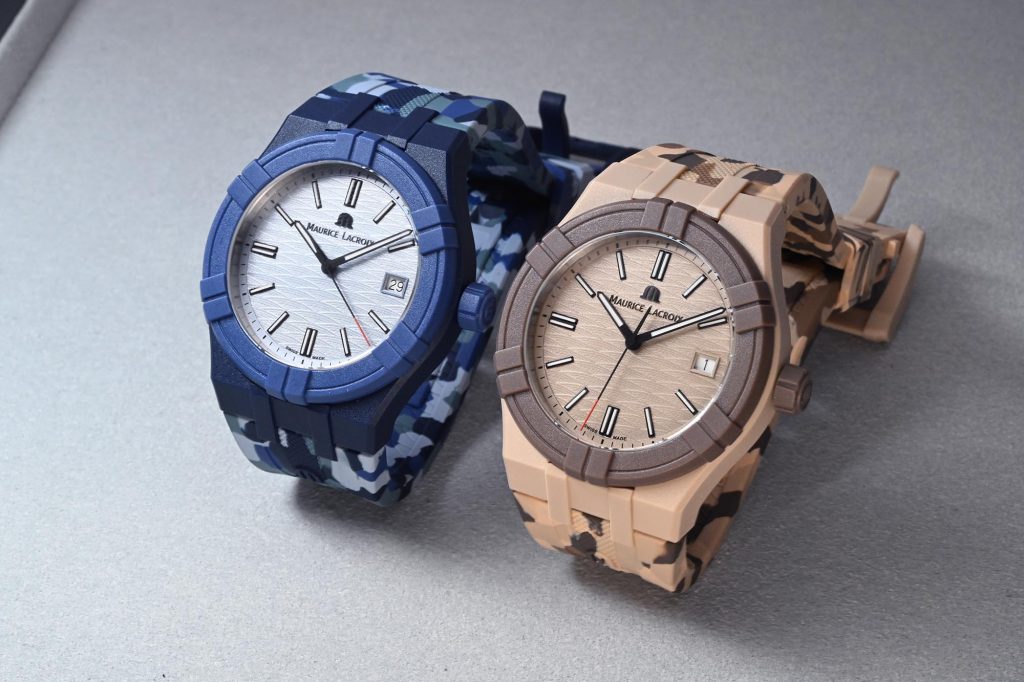 Of course, we're not gonna be as strict or as productive as the fashion industry, bringing new colors every quarter, but we will certainly bring new and surprising models two, three times a year, including new collaborations, which work great with the Tide watches.