It wasn't so long ago that Roger Dubuis announced its partnership with Lamborghini, and after slightly more than a year, it's a relationship that has borne fruit in the Lamborghini Squadra Corse collection, one that saw the Excalibur Aventador S as its first bold start.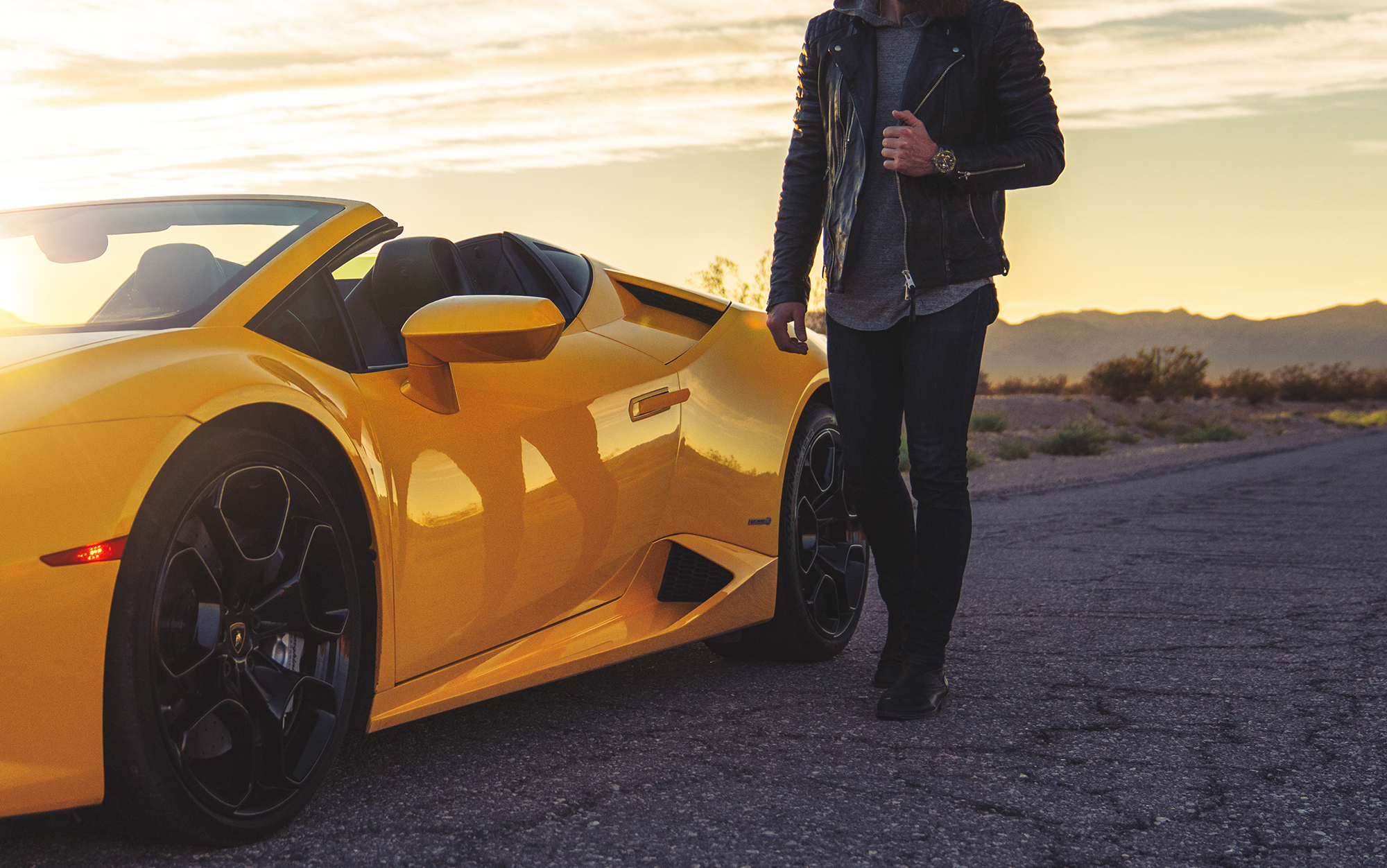 Now for Pre-SIHH 2019, Roger Dubuis has announced a new member to the collection, that like its first stablemate, takes its inspiration and name from a current car, the Lamborghini Huracán Performante, the most extreme and high performance variation in the Huracán lineup.
Like its automotive counterpart, the new Excalibur Huracàn Performante comes in at a lower price (about 40,000 CHF I was told) compared to the Excalibur Aventador S, similar in relationship to their namesake cars in terms of their hierarchy in the line-up. In some ways, one can see the new Excalibur Huracàn Performante as a sort of "entry level" counterpart and offers buyers looking to buy an automotive themed Roger Dubuis a nice way to get into the brand.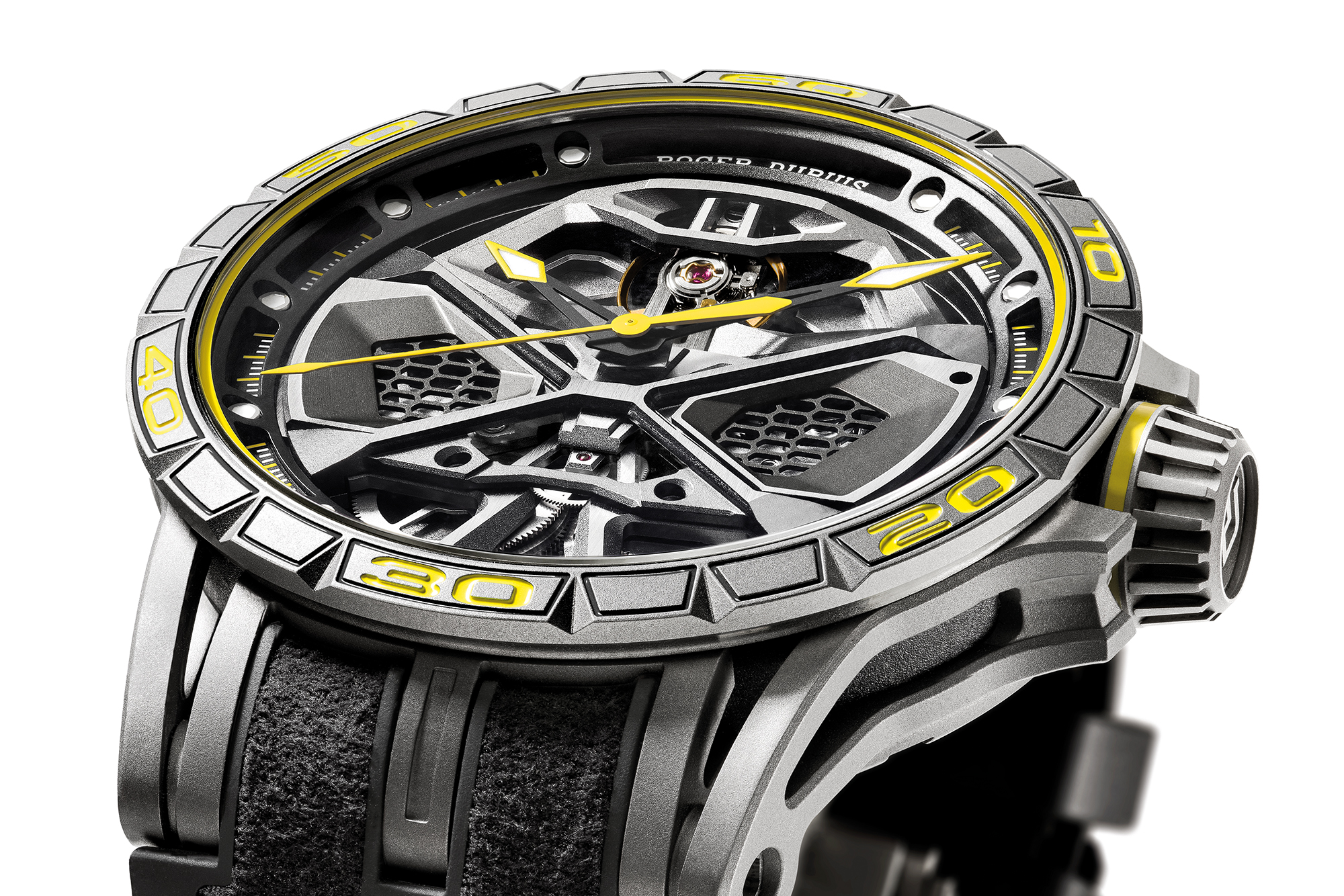 A couple of features make the RD630 movement in this watch very interesting as well, most notably the 12° inclined balance wheel visible at 12 o'clock and the double barrels visible just above 6 o'clock that give a healthy 60 hours of power reserve.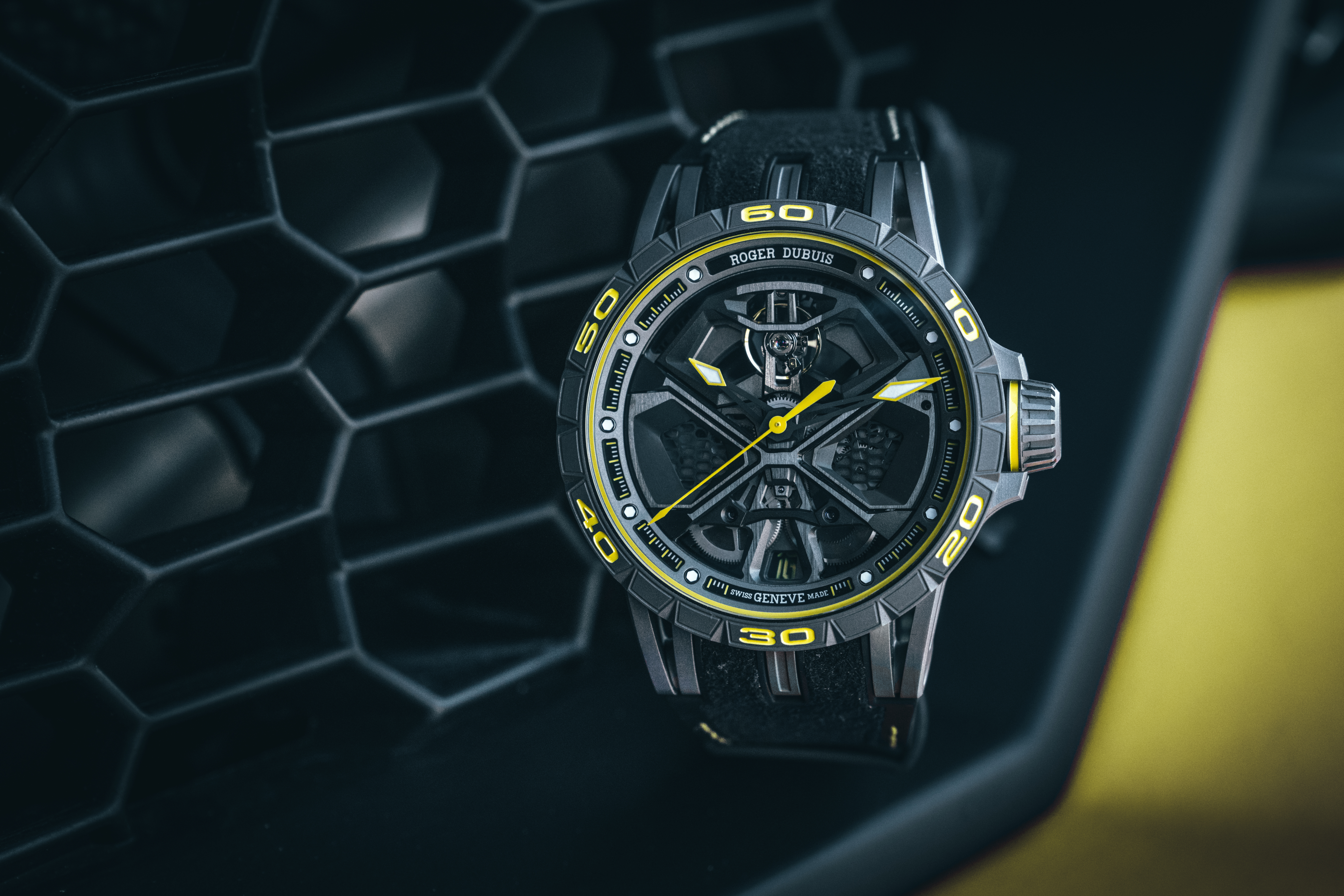 The design as well, takes many cues from the car, with the hexagon shape reproduced all over the watch. Most obviously on the watch, you can see half hexagons appearing on the louvered air intakes of the real car reproduced in miniature as part of the open-worked dial.
My guess is that this initial announcement is merely a warm-up to the release of the full collection this coming SIHH, but signs are certainly very good that other similarly interesting variations of this watch might be shown as well.
Limited to 88 pieces only and available at Roger Dubuis boutiques exclusively.