The TAG Heuer Carrera Tourbillon 02T was a watch that I fell in love with the moment I saw it, and even then it only existed at the time as a computer generated rendering on a piece of paper.
That fateful day in the middle of the throes of Baselworld 2015, back when I was working with Revolution magazine, I was introduced to this watch during a meeting with Guy Sémon (General Manager of TAG Heuer at the time), who graciously and with little cajoling, decided to give us permission to be the first to release the news on this watch, despite it being a further three months before the embargo would be lifted.
Without missing a beat, I was told by my-then-bosses to scamper off into a corner and produce within an hour, an article to be published online, that would tell everyone about the watch with a tourbillon that you could now buy with only 14,900 of your Swiss Francs.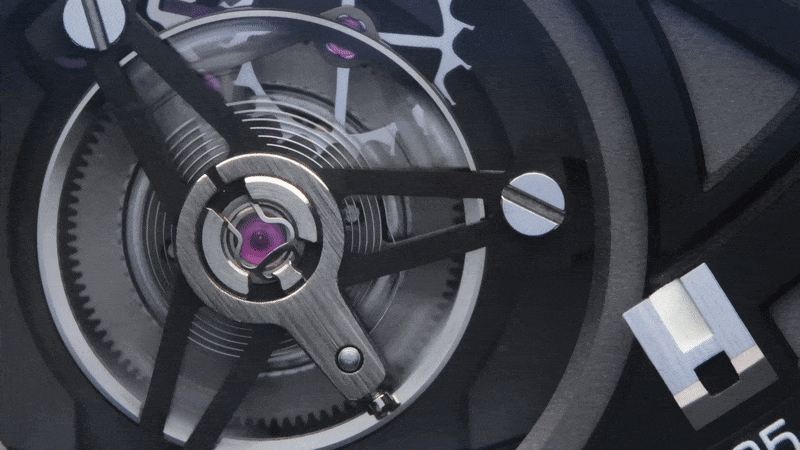 Certainly, it was an unheard of price for a tourbillon watch, breaking a price barrier for such a complication that had not been expected for a long time. Disregarding the many China made tourbillons that had already begun flooding the market for some years already, a Swiss Made tourbillon watch was for most people, up until that point, something well-nigh impossible to attain.
Because I was the first person who announced this watch to the world, I had always felt an affinity to it, perhaps coming from a misguided sense of being tied to its history. Bolstering my delusion of grandeur was the flood of people coming up to me after the article had been published to ask if the news was really true. Apparently, the news had caused quite a stir, and based on my confirmation, I found out that I had upset the plans of quite a few retailers in attendance at the fair, with many having to switch suddenly to place orders for the unexpected new star of the show, the TAG Heuer Carrera Tourbillon 02T.
Since that time and in the ensuing three years, I have at many moments, contemplated the actual ownership of this watch. TAG Heuer of course, did their best to make it as easy as possible by pricing it the way they did, and by allowing me to visit the atelier in their manufacture where it was hand assembled, to stoke the flame further. Yet even so, the price of 14,900 CHF (at launch) was quite a bit more than I could bring myself to spend, and so at every opportunity, I was unable to consummate my passion.
A Tourbillon Is Owned
At this point however, the situation has changed, and on my wrist, finally, three years later, I finally have my own Tourbillon 02T. How I found it and what is so special about the piece that I own in particular? Well, there is an interesting story connected to it that I shall reveal in the future. For now, let's get to the actual experience of living with and owning a watch that I had wanted to own for a long time.
The TAG Heuer Carrera Tourbillon 02T comes with, an interesting combination of features that make it quite provocative as a value proposition, certainly an effect of industry legend, Jean Claude Biver's leadership over the past few years, and a clear result of his efforts to align TAG Heuer with the idea of affordable luxury, a cornerstone to the brand's early success.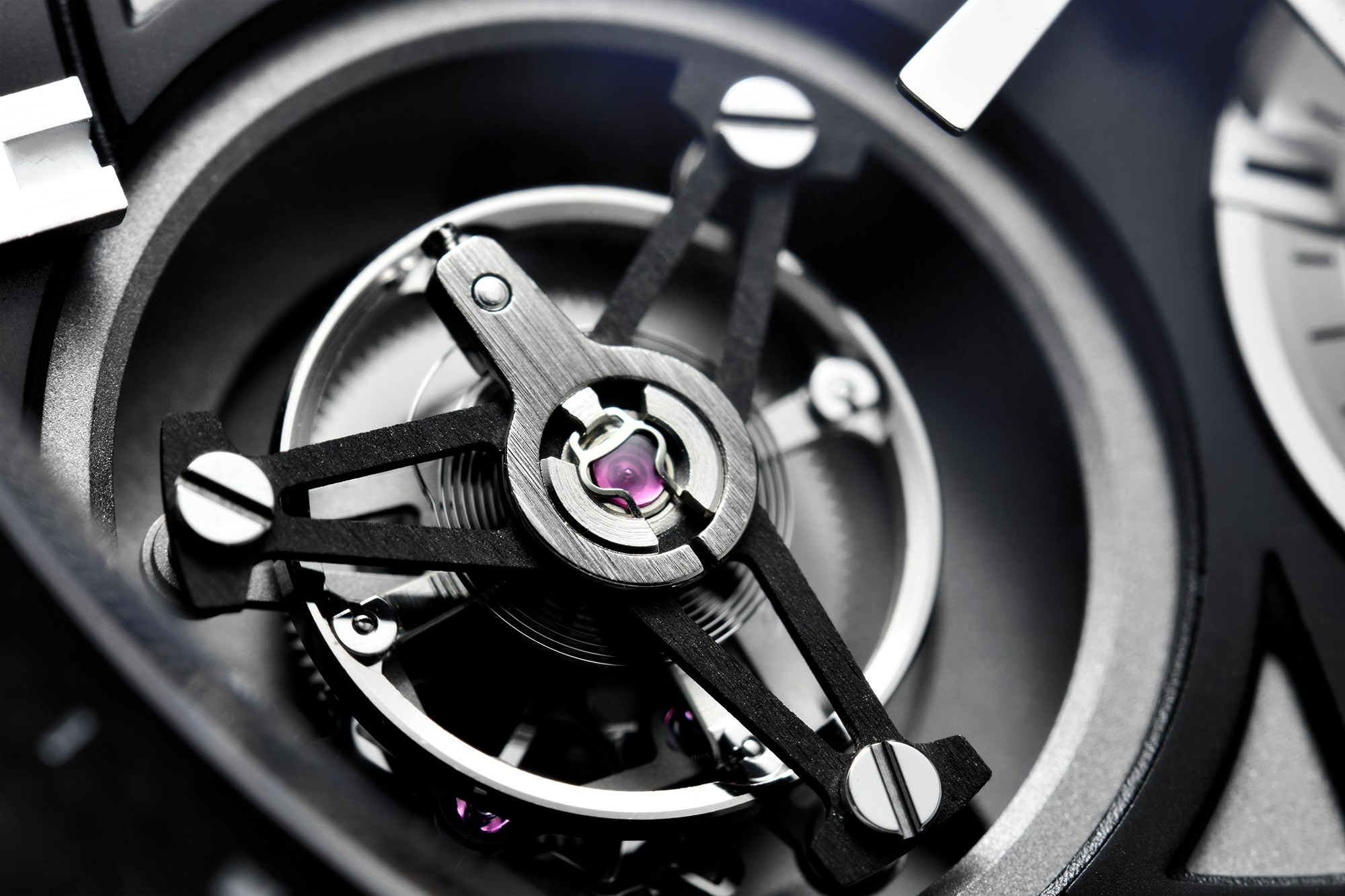 The watch contains a tourbillon, that is clear enough, but to up the ante further, it is a flying tourbillon, held in place by one instead of two bridges, a move that certainly aids in the full enjoyment of its visual splendour. One notes as well on looking closely at the tourbillon cage, that part of it is composed of a strange black material. That my friends, is carbon, something not often seen in a tourbillon cage, that together with some titanium portions, not only suits the sporty character of the watch and the TAG Heuer brand generally, but also gives the cage lightness, accounting for the healthy 65-hour power reserve.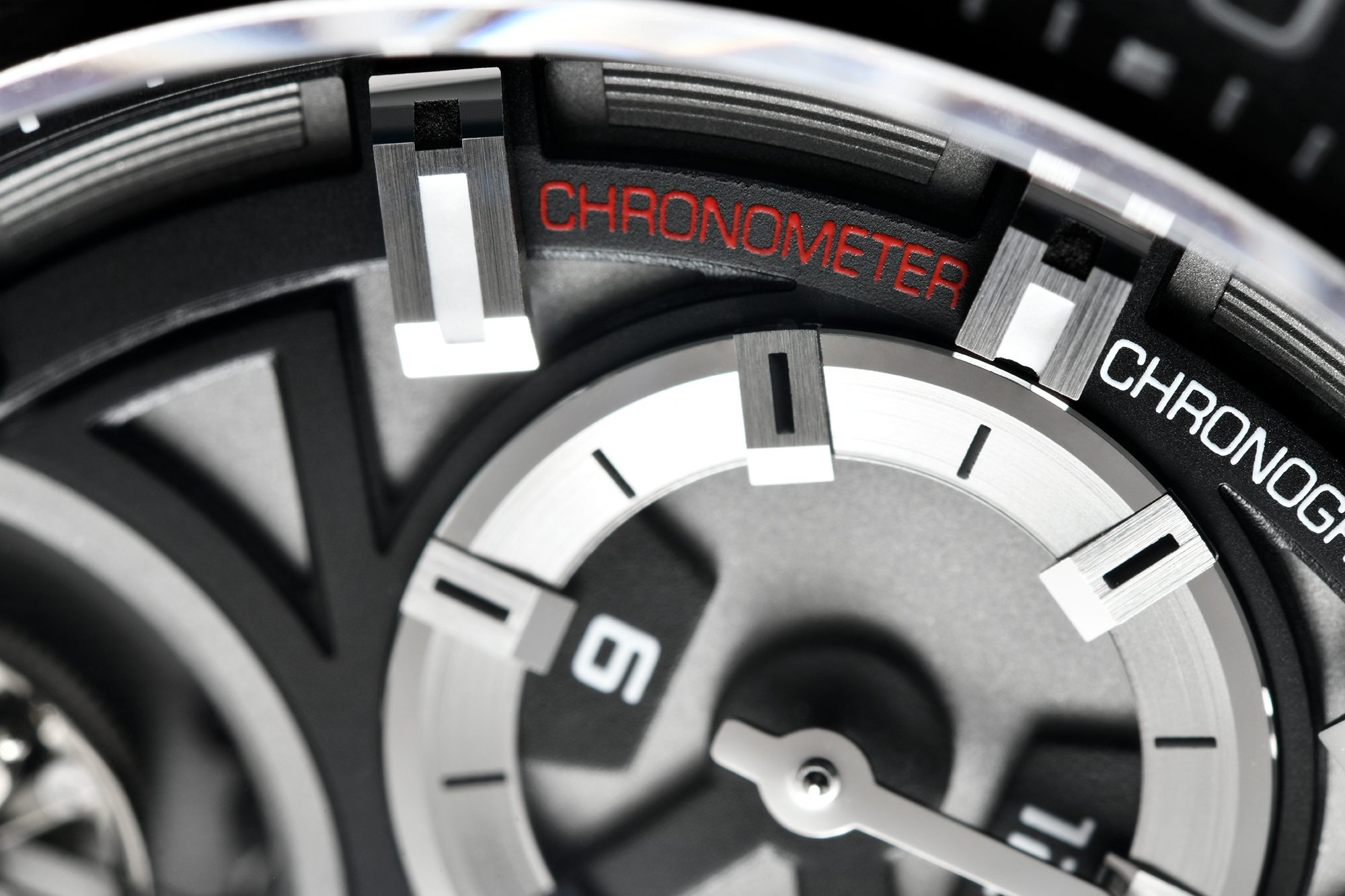 Not only that, this is one of the few watches on the market with a tourbillon that is chronometer certified. Meaning to say that it has a movement that has passed through the hands of the C.O.S.C (Contrôle Officiel Suisse des Chronomètres), the institute responsible for certifying the accuracy and precision of wristwatches in Switzerland.
Why is this important? Well, tourbillons were originally invented by Abraham Louis Breguet to improve timekeeping accuracy, and given that he lived in an era where it was the relatively poor performance of the materials he had available for watchmaking that accounted for inconsistent timekeeping performance, he came up with a mechanical solution instead. His basic idea was to have the balance wheel continually rotate on itself, so that it is, from moment to moment, and over the course of a rotation, always in a different position. This then causes all the variations in the rate of the balance wheel caused by the effect of gravity on the hairspring to be evened out, and results, in theory, in a more consistent rate overall.
While it is true that one doesn't need a tourbillon to achieve chronometer level performance today, the appeal of this "complication" still persists, because it concentrates all the fascination that people have about mechanical watches into one beautiful spectacle.
That being said,  it is quite strange that many tourbillon watches on the market today are not chronometer certified, since the goal of accuracy was the basis of its invention.
Brands who persist therefore in aligning the tourbillons that they make for their watches, with the original intent of its creation are therefore to be saluted, and in this regard, the TAG Heuer 02T Tourbillon joins a rather small group of watches that have tourbillons that are also chronometers. This is a welcome move by TAG Heuer that bolsters not only the performance of the watch in use, but gives an additional reason to be astounded at the value on offer here.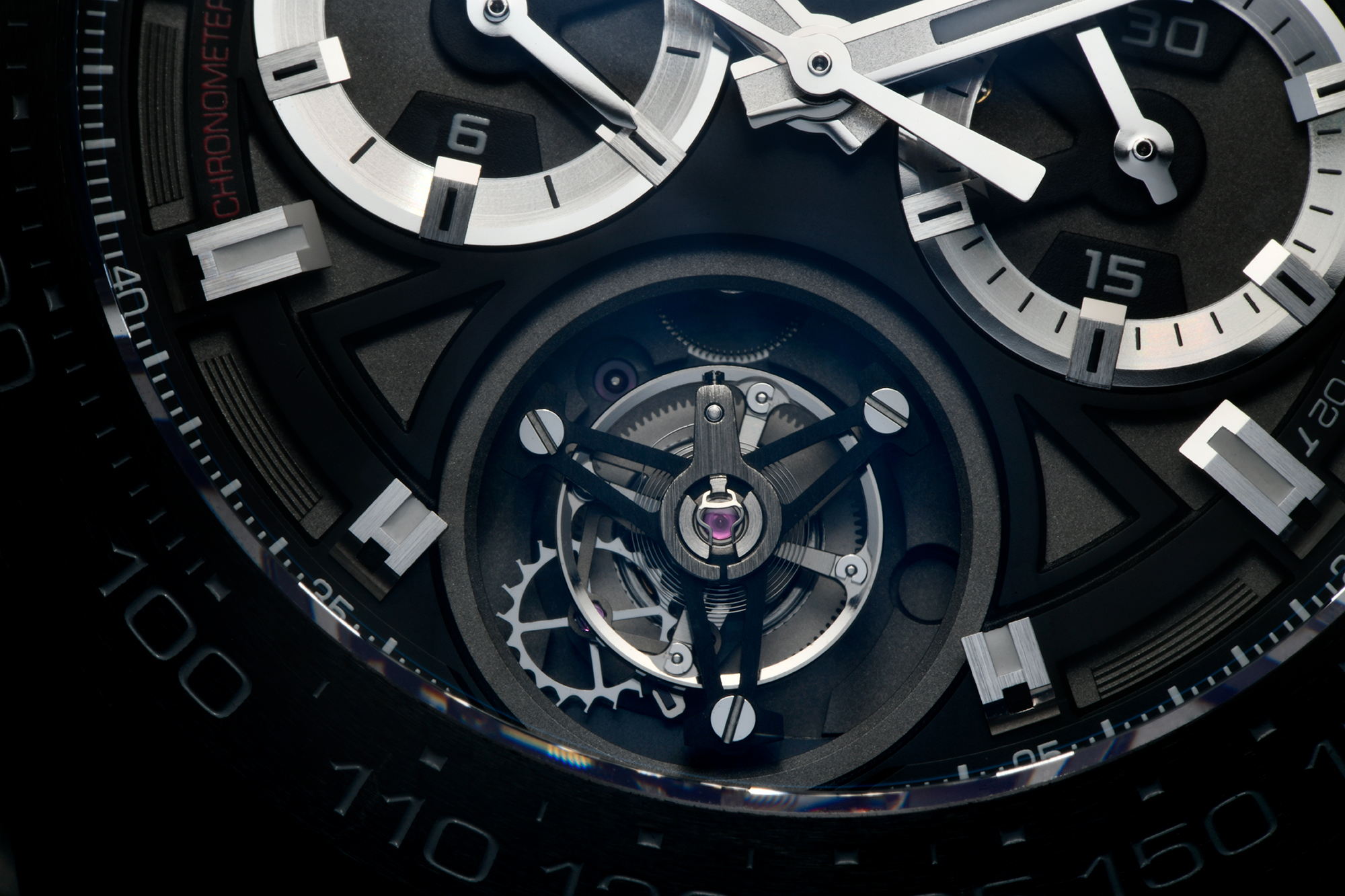 But wait there's more. Having been derived from the now defunct CH80 chronograph movement (with "CH" standing for Chevenez, the location of the TAG Heuer movement manufacturing facility, and "80" for the rated power reserve), and being a TAG Heuer, for which measuring time in automotive racing has been part of the brand's DNA, the Tourbillon 02T also comes with a most suitable complication – a chronograph. And yet this is not one of those chronographs that measure up a measly 30 minutes or 1 hour, hardly useful in my opinion. This instead measures time up to a full 12 hours, making this a chronograph that is useful (as such things go) to use in various aspects of daily life.
Suffice it to say therefore, there are features aplenty in this watch and when we come to the actual wearing experience as well, we find that things only get better, with the design and the details that truly make this a total package.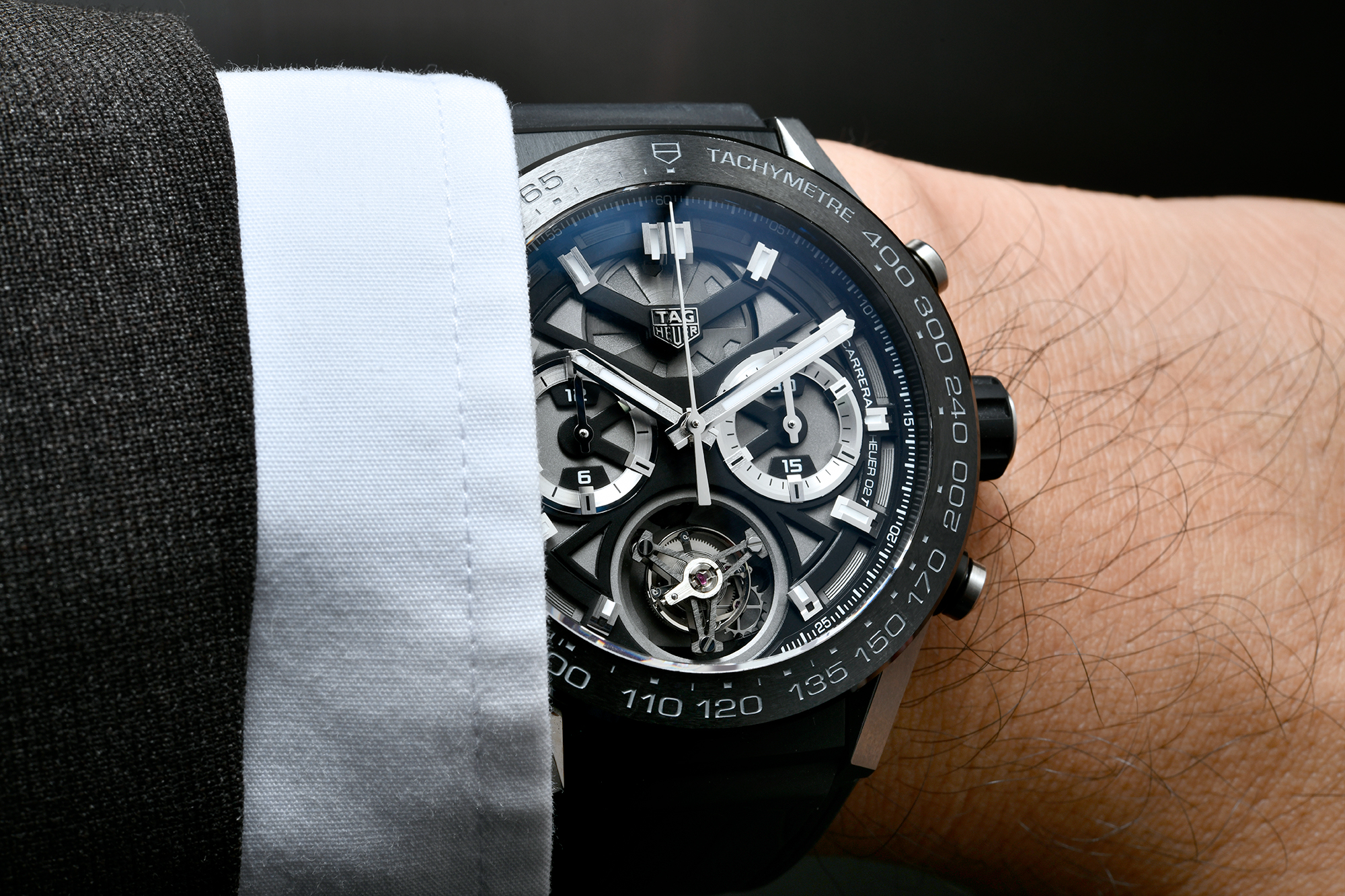 First of all, it is 45mm wide, making it rather large, yet unapologetically so. On the wrist, it wears very well due to the lightness of the case being being largely made of titanium. Mounted on a rubber strap and with a deployant buckle, it is extremely comfortable. It does not throw its weight around so to speak, but instead sits boldly on the wrist, drawing attention for its sizeable presence, but not overburdening the owner when wearing it for hours on end day to day.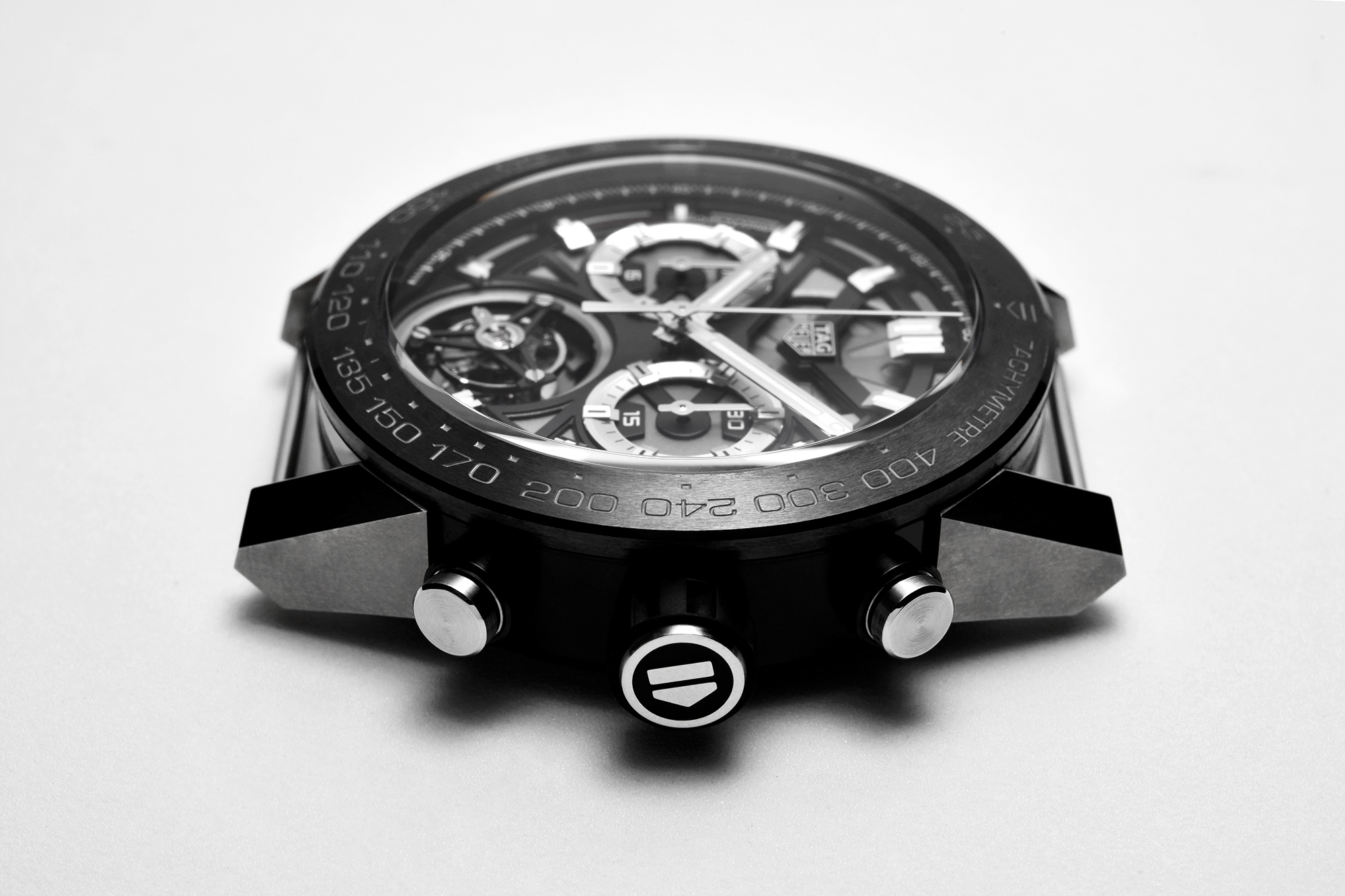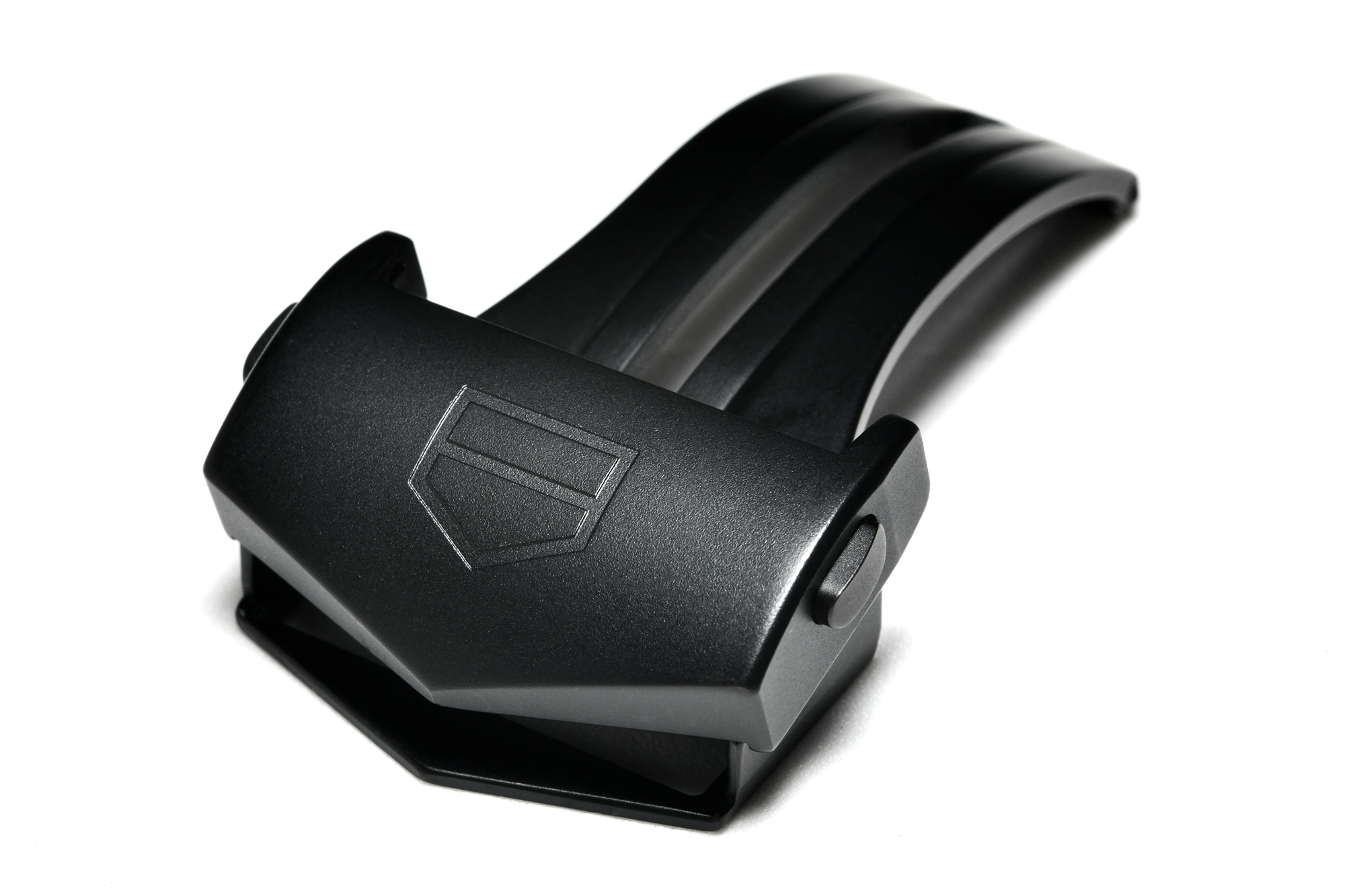 This was what I found out about wearing the Tourbillon 02T and it's true, the choice of titanium does make a big difference. A watch this size in stainless steel, can get quite unbearably heavy after some time, but no such problems here.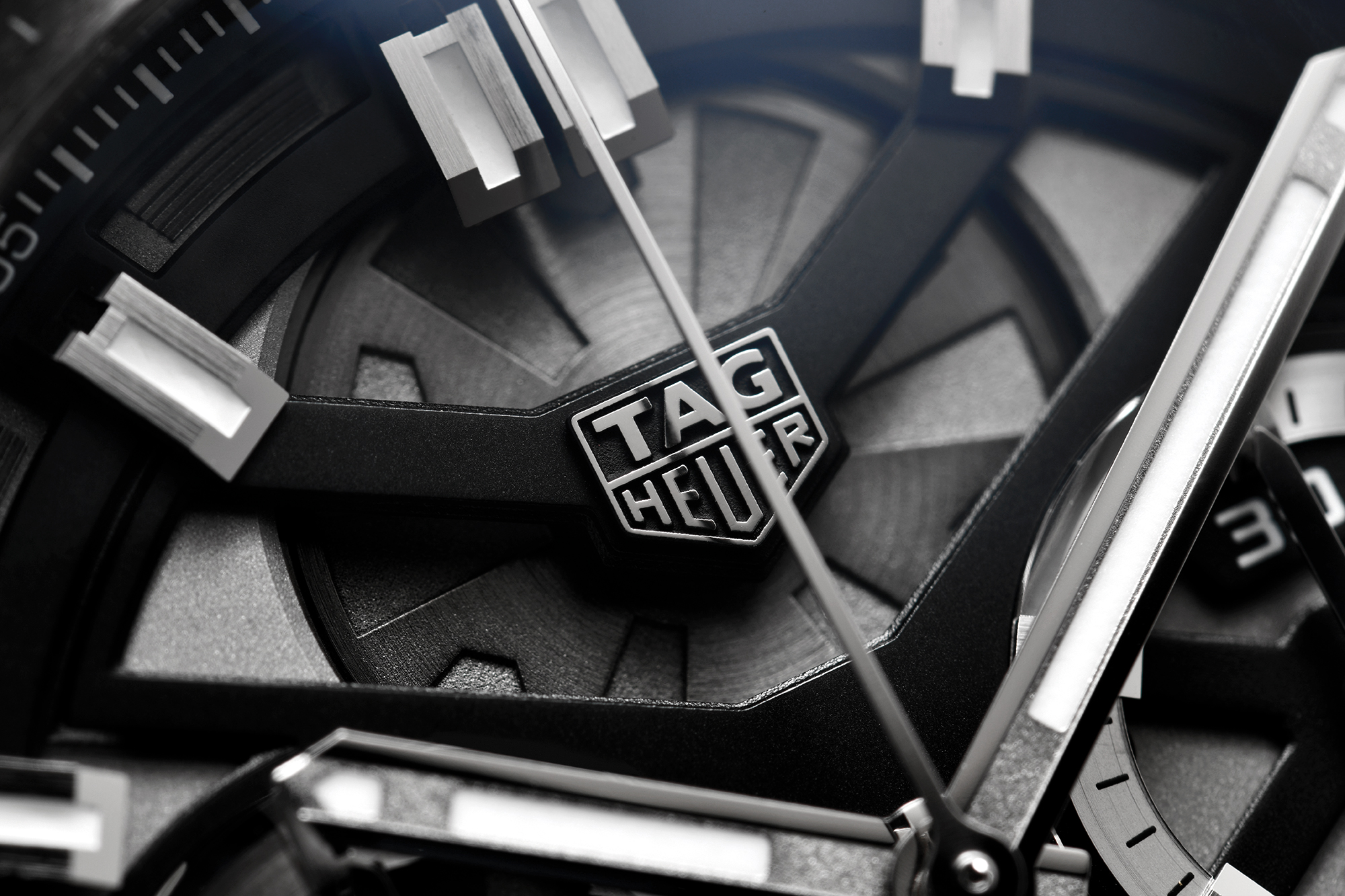 The dial is what some might describe as skeletonized but it is not really so, because from the front, the only part of the movement that is visible is the raison d'être of the watch – the flying tourbillon. There is however a kind of skeleton pattern on the dial, with an outline of where a mainspring might be at 12 o'clock, but nothing of the actual movement parts visible (save for the tourbillon) from the front. The design does give the watch a strong technical feel, lending a somewhat industrial feel to the aesthetics.
Using the chronograph is a visual and tactile pleasure with the large and majestic, polished seconds hand reaching all the way to the minute markers at the edge of the dial, making the act of measuring time feel serious and with purpose. The chronograph pushers as well, move with little effort, and come with a crispy and smooth feel that is probably the result of the column wheel that this movement has.
Through the sapphire case back, one also is able to see the automatic winding rotor, which is very energetic and can be felt on the wrist as one moves. In fact, when I first got the watch, I thought that there were parts loose inside the the watch as I moved it around. It was only when I examined it closely that I realised that the sound was coming from a rotor that was doing its job very well.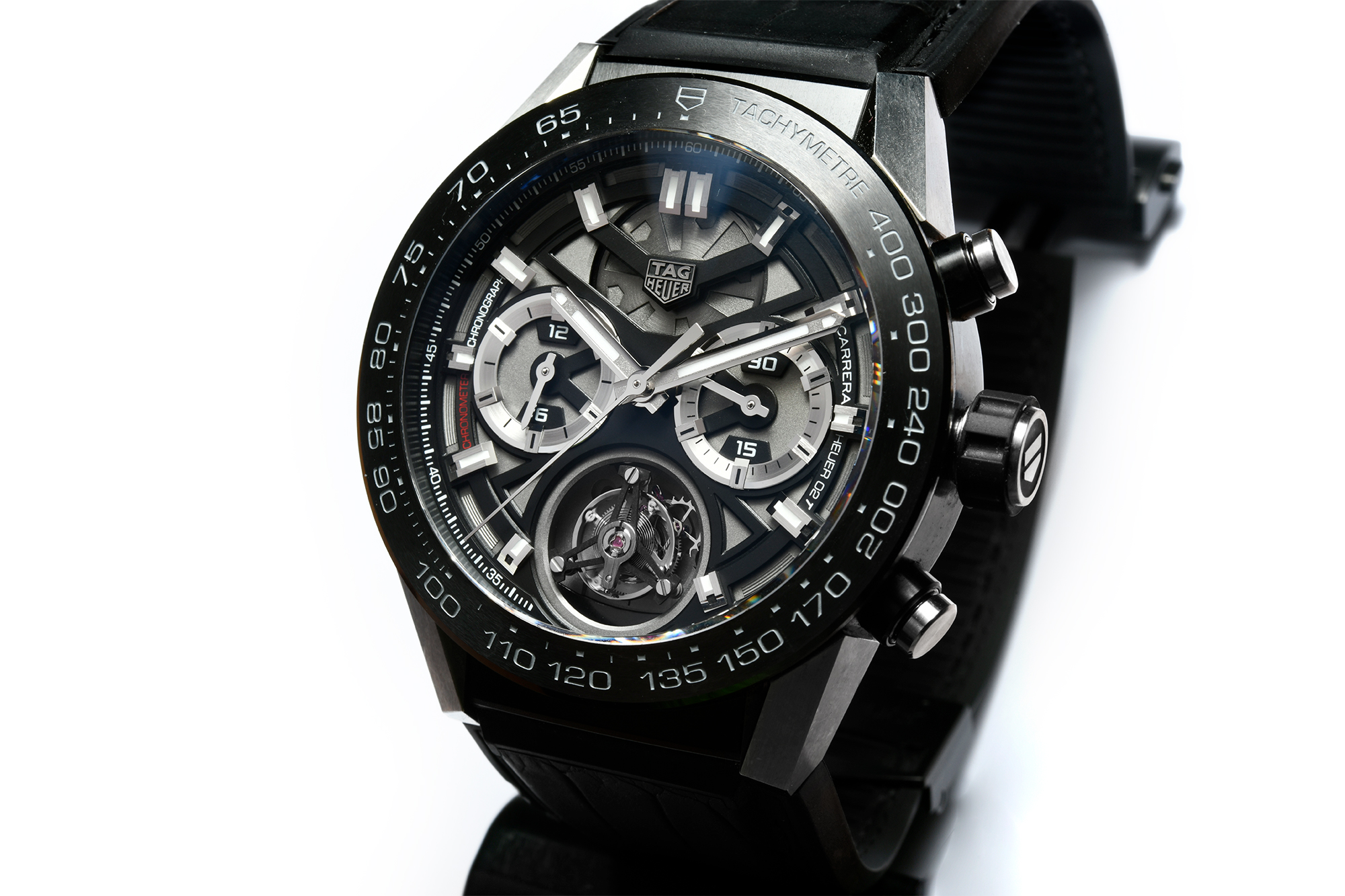 In the end, what the TAG Heuer Carrera Tourbillon 02T represents is something that has a little bit of "haute horlogerie", but in a wearable everyday sporty watch that does not break the bank. Also, in addressing some of the criticisms that have been made – it is true that the tourbillon, or indeed any part of the movement, has no hand finishing. Instead the finish is of adequate quality, and done in a the style that suits a sports watch. As well, this is a watch that represents the triumph of precision manufacturing on an industrial scale. So, no hand finishing, but still hand assembled – which is good enough for me.
How do I feel about it then? Well, I usually buy watches with a date, and this doesn't have one. Though it has been a personal preference of mine to buy watches with a date function, I am willing on some occasions when something is unique enough, to disregard this rule. It's true that when I look at the Tourbillon 02T in its entirety, there is nothing out of place, and it does come with that cherry on the cake – the sight of the escape wheel making its way round and round in the tourbillon. All of this certainly does a good job of reminding me that my phone exists if I really need to know the date.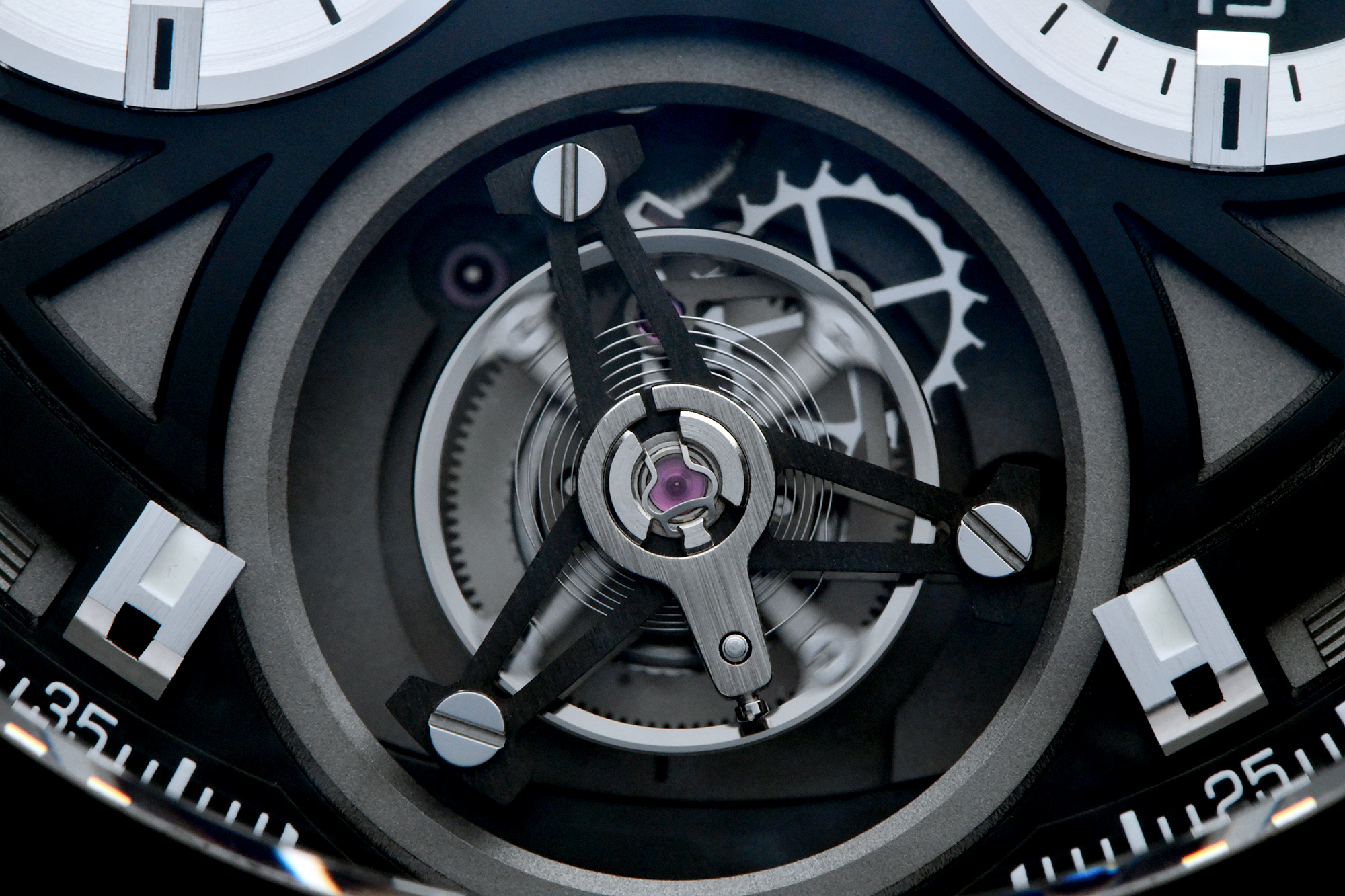 One other thing that is surprising to me as well the amount of attention the watch receives from non-watch enthusiasts. Perhaps this is on account of the visible balance wheel, creating a great deal of animation on the dial that grabs attention, something that another one of my other watches, a Maurice Lacroix Gravity also has (albeit not a tourbillon).
Mechanical watches are interesting because they are made up of a bunch of small parts working together to do the very difficult job of telling the time accurately. This is a concept that can at times seem difficult to understand on how such a thing is even possible. Therefore when the complexity of the movement is revealed, and evidence of it working and working well is presented, an impetus arises to attempt to understand how it all works. I believe that this is why we are attracted to mechanical watches generally, and why those that reveal their inner workings get the attention they get. A tourbillon just does it well naturally as part of what it is, and it does it beautifully as well.
Although a good friend of my mine, founder of deployant.com, Peter Chong, might beg to differ in his preference for back sided tourbillons. But we shall have that debate another day.
Currently other versions of the Tourbillon 02T are available, with different case materials to choose from, with gold, ceramic and even CMC (Carbon Matrix Composite) versions, as well as a version in a slightly different case shape as part of the Connected Modular 45 collection. The most fetching variation that I've seen so far however, has to be the"Tête de Vipère" (Viper's head) and spins on a similar theme of it being a chronometer, but this time certified by the Besançon observatory in France as opposed to C.O.S.C.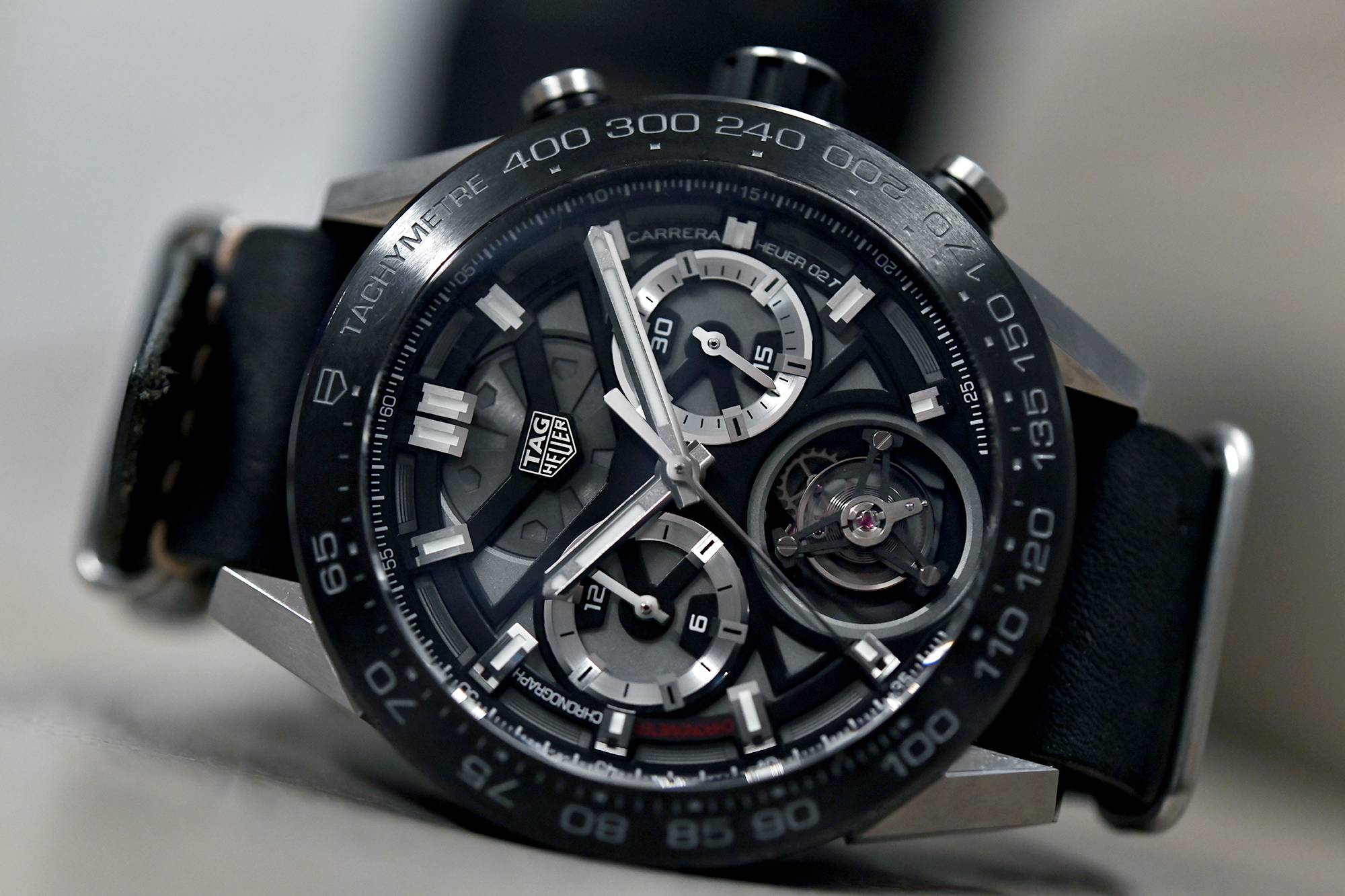 How do I like my Tourbillon 02T then? Well, it has become my most worn watch recently, sometimes not leaving my wrist for days on end. I think that basically says it all.
[ninja_tables id="1203″]