Blue from A. Lange & Söhne
With a slew of green watches that have been launched this year, there's no question which colour dominates 2021. In the midst of the emerald wave, A Lange & Söhne demonstrates how blue is still here to stay by releasing two strikingly beautiful references in their colour of choice.
Triple Split in Pink Gold with Blue Dial
Back in 2018, when the German marque launched the original Triple Split, chronograph lovers around the world rejoiced. Upping the ante on their famed Double Split, the Triple Split became the first and only split-seconds watch in the world that allows multi-hour comparative time measurements up to twelve hours. This monumental feat in watchmaking wasn't all work and no play, because one look at the movement is likely to trigger a mental replay of a certain pop song by Berlin from a movie starring Tom Cruise.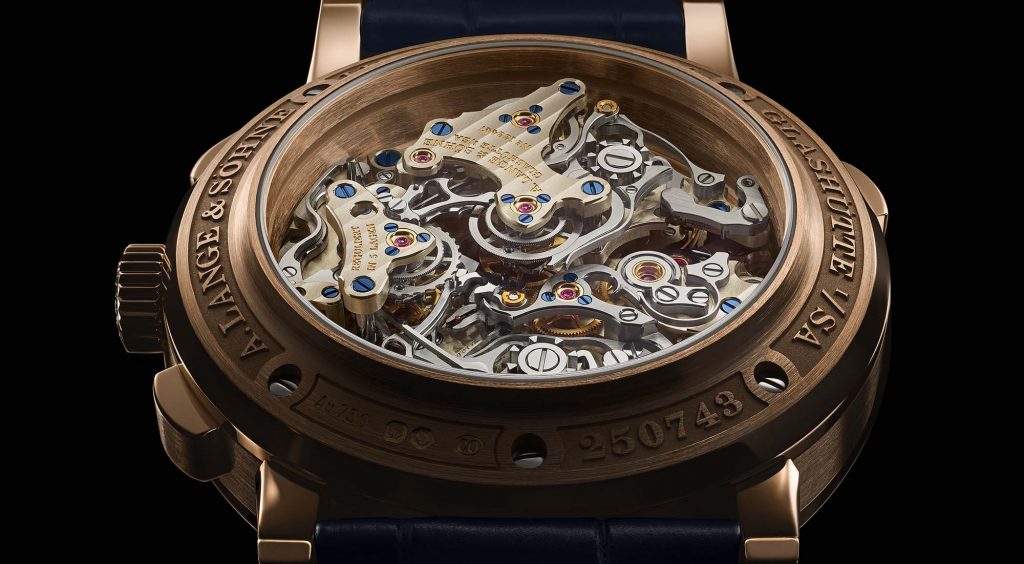 The architecture is breathtaking, like staring into a living, breathing cityscape filled with glitter and flashes of red and blue. Activate the chronograph and watch as levers and gears respond to your touch. This is quite the engineering marvel to behold.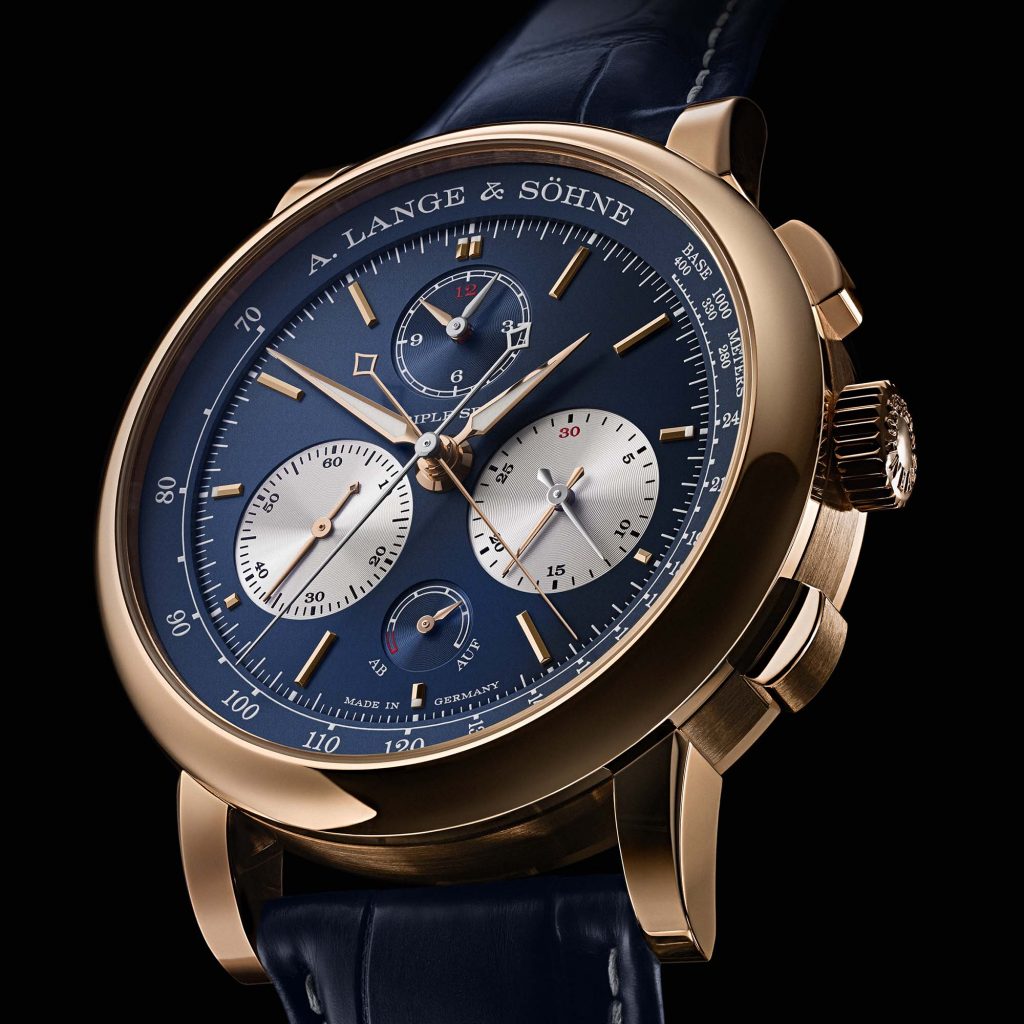 Flip it over to the dial side (funny how the sequence is reversed for this watch) and you see the German sensibilities at work. Understatement is the name of the game here, and I mean that as the highest compliment. White sub-dials against a grey backdrop, white gold hands and indexes, with the first set of chronograph hands in blue for high visibility and legibility. This is no doubt a Lange thoroughbred, and it allows the precision and finishing to speak volumes in perfect symmetry. It's so easy to go wild with this sort of a watch and use every opportunity to declare its superiority and demand your attention, and yet it doesn't. The restraint exercised here speaks volumes of the brand.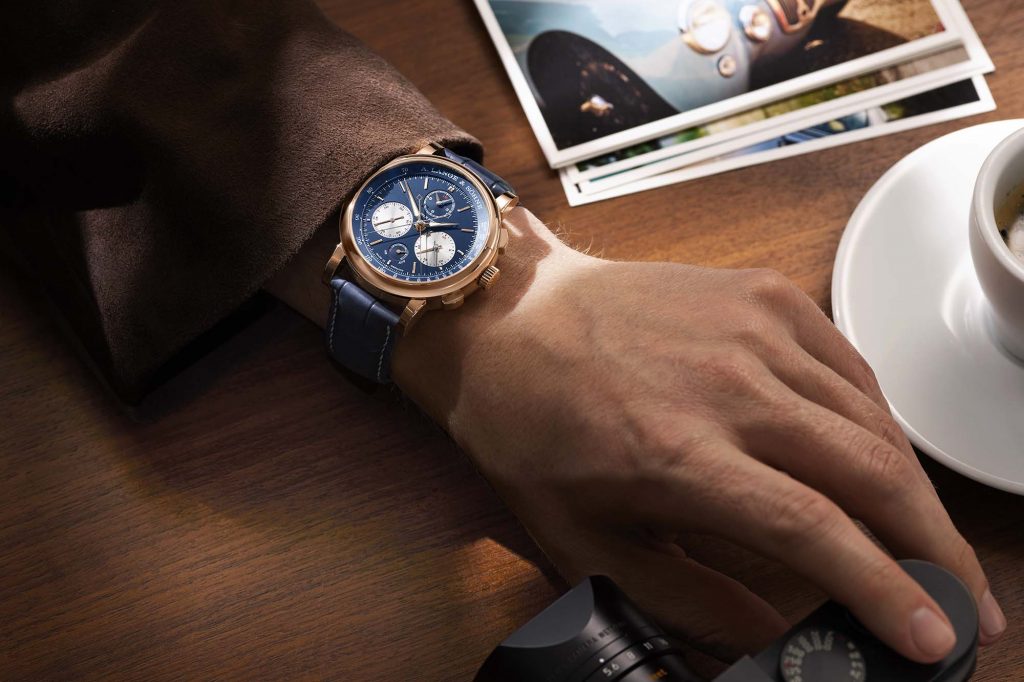 This year, Lange has decided to inject a little more poetry into the Triple Split by way of a new colour scheme. Enter the pink gold case with a royal blue dial. While the original had the cool appeal of a slightly aloof professional, the new version is warm and welcoming and entices you to jump into the arms of luxury. This is a bold new colour scheme for Lange, a strong statement reserved for a worthy recipient. I, for one, am enamoured.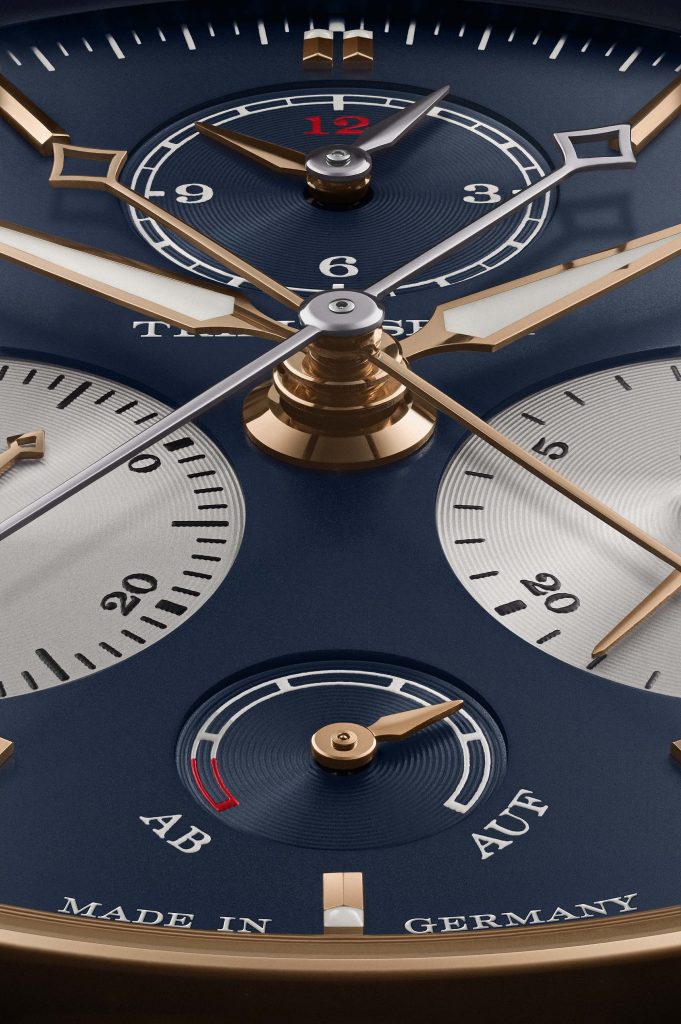 This being a limited edition timepiece means that the pleasure of owning one belongs to only 100 lucky souls. The rest of us mere mortals will have to be content with yearning longingly from afar.
Little Lange 1 Moon Phase Gold Flux
Lange introduced us to something they called the copper-blue gold flux on the dial of a Saxonia Thin back in 2018. This was created through a labour-intensive 17th century process of adding tiny copper oxide crystals into melted glass sheets, which was then layered on top of a solid silver dial. The result is akin to gazing into the night sky filled with twinkling stars. This watch created quite a stir and ranked high on the desirability list at launch.
In the throes of the pandemic lockdown at the end of 2020, Lange launched another version of it, this time in the form of a black gold flux as opposed to the blue. This was limited to only 50 pieces and was sold out as quickly and suddenly as it was announced.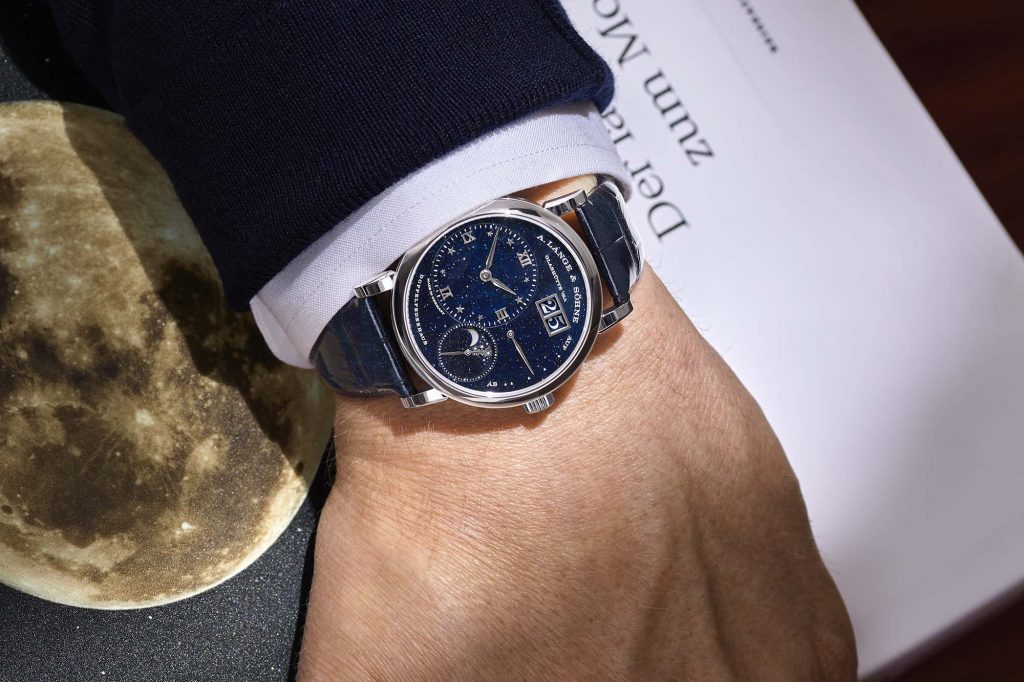 There is now an application of this dial in what I would consider the most natural fit in Lange's entire collection: the Little Lange 1 Moon Phase.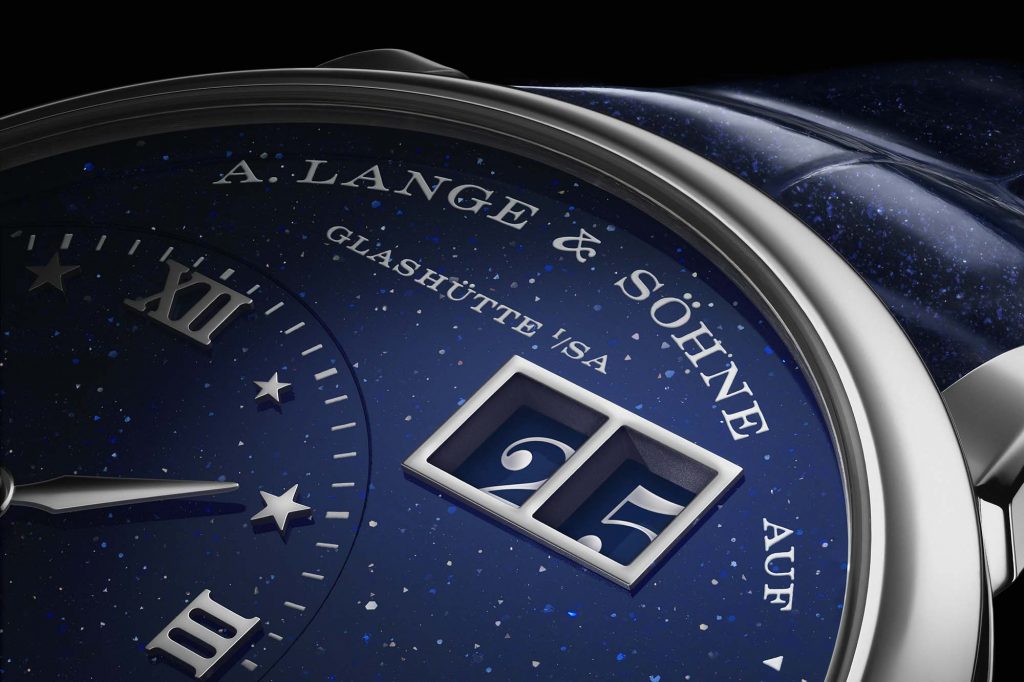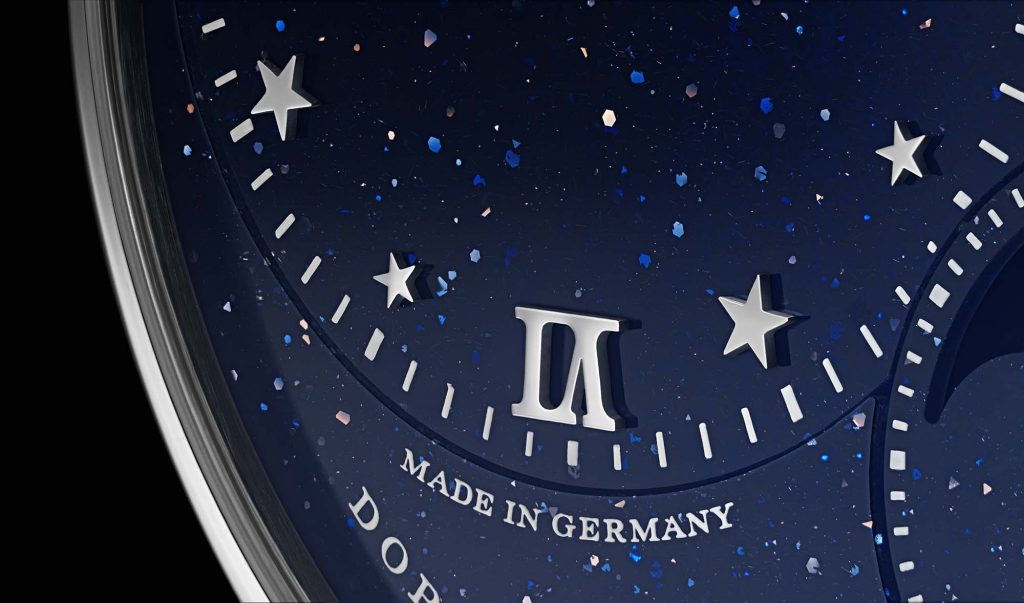 Think about it: what goes perfectly well with a sky full of stars? Why, a moon, of course! More so in the brand's most popular Lange 1 format, albeit in the Little Lange 1 dimensions. Roman numerals and tiny white gold stars adorn the deep blue sparkly dial as hour markers, and the moon-phase disc throws in 628 (count them) more minuscule laser cut stars.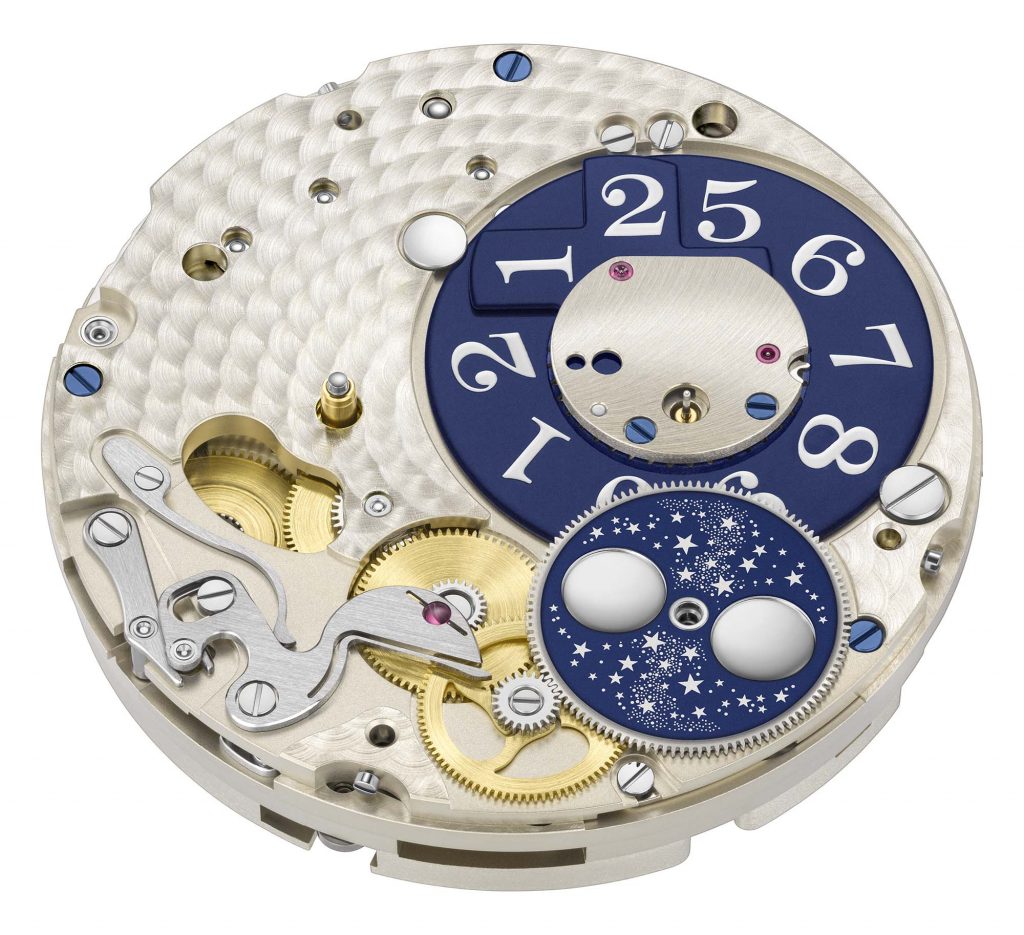 If the Saxonia Thin was anything to go by, I will confidently say that none of the pictures, no matter how well-taken, will ever do justice to the actual view in the metal. This is something you need to get your hands on and spend the next few minutes tilting under the light to fully appreciate.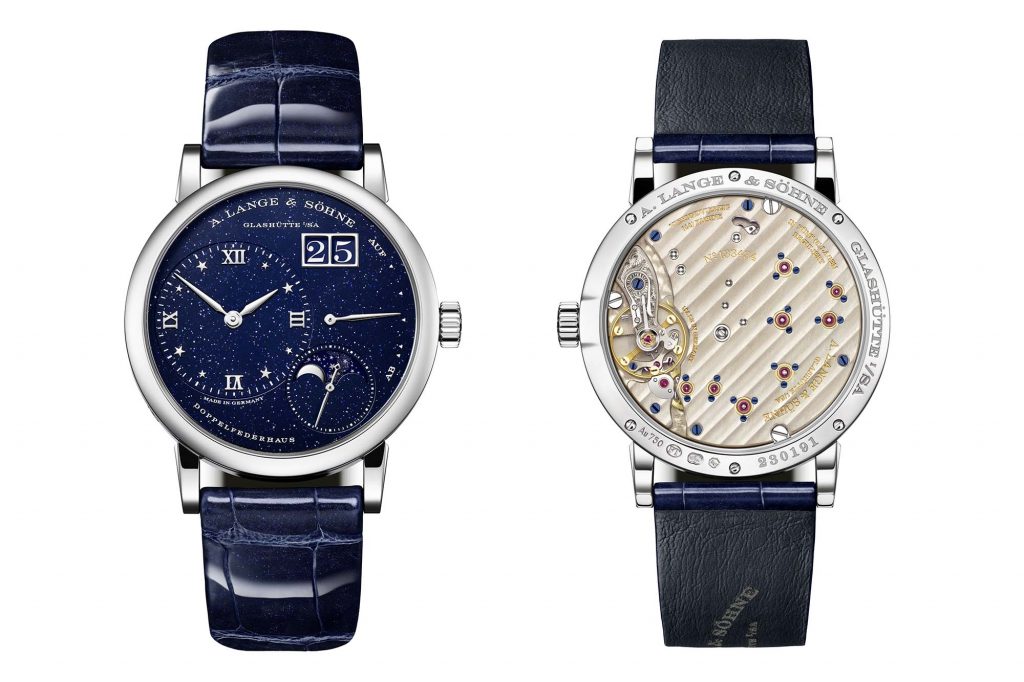 Even though the "Little" in the name might sound petite, I challenge the notion that a 36.8mm case size might potentially be gender specific. By all accounts, this is a dressy watch and dress watches, by definition, are encouraged to be more reasonably sized than the onslaught of large sports watches everyone else is wearing.
Movement-wise, it shares the inner workings with the rest of the Little Lange 1 Moon Phase watches over the last 4 years – the L121.2, manually wound with 72 hours of power reserve and a moon phase that's accurate for up to 122.6 years before needing adjustment.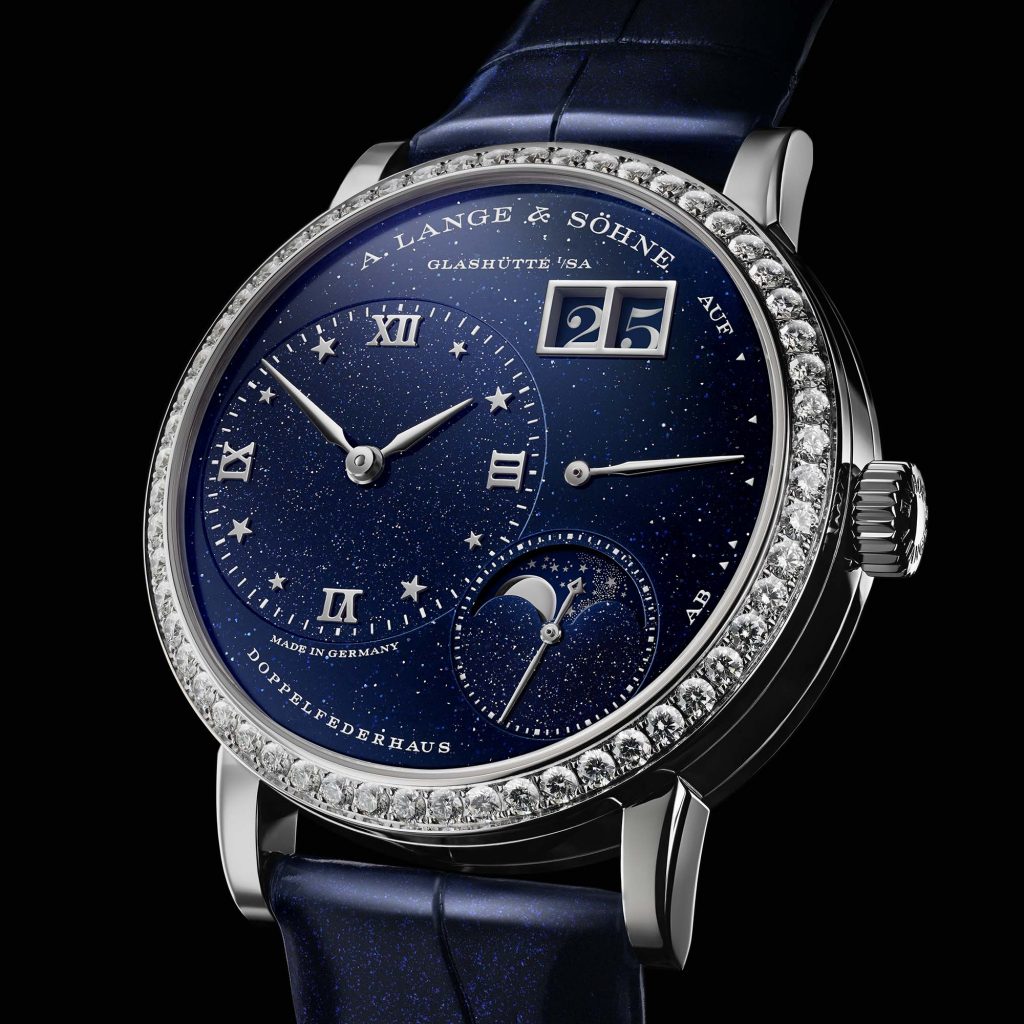 Oh, and if you need a little more twinkle in the night sky, there is a variant that includes 56 brilliant-cut diamonds on the bezel. Bright enough for you yet?