Vincent Van Gogh's "The Starry Night" from 1889 is probably the most well known painting in the collection of the Museum of Modern Art, which is the reason why the Swatch inspired by it, under the newly released Swatch X MoMA series will probably be the most sought after one of the six available.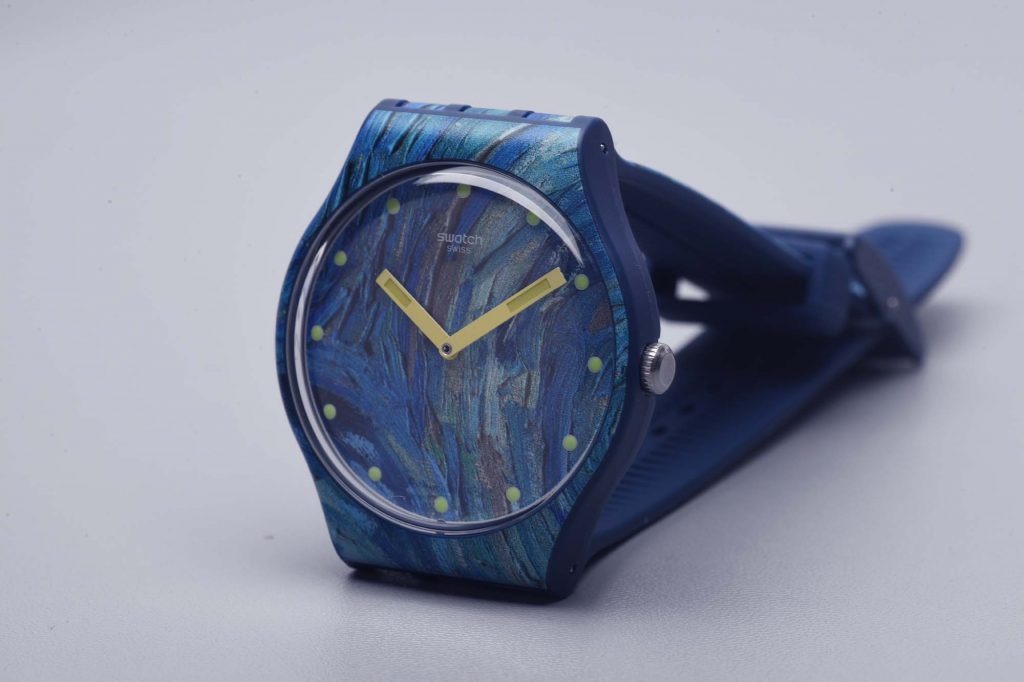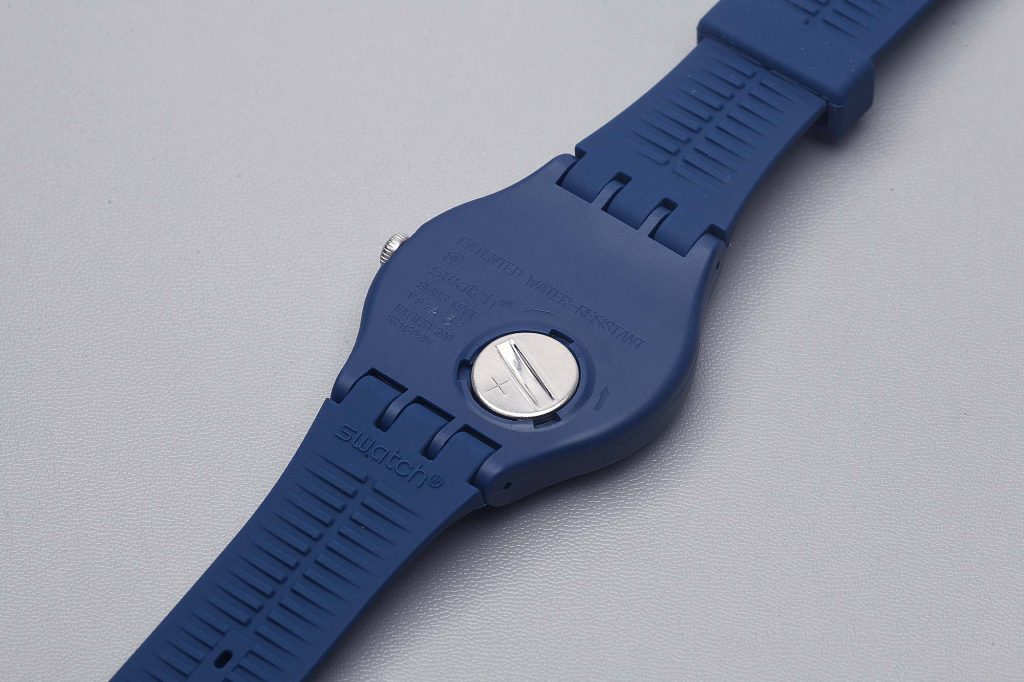 Aside from this, the rest of the five pieces are inspired by the following in the MoMA collection, – Hope, II (1907-1908) by Gustav Klimt, The Dream (1910) by Henri Rousseau, Composition in Oval with Color Planes 1 (1914) by Piet Mondrian, The City and Design, The Wonders of Life on Earth, Isamu Kurita (1966) by Tadanori Yokoo, and New York (1968) by Tadanori Yokoo.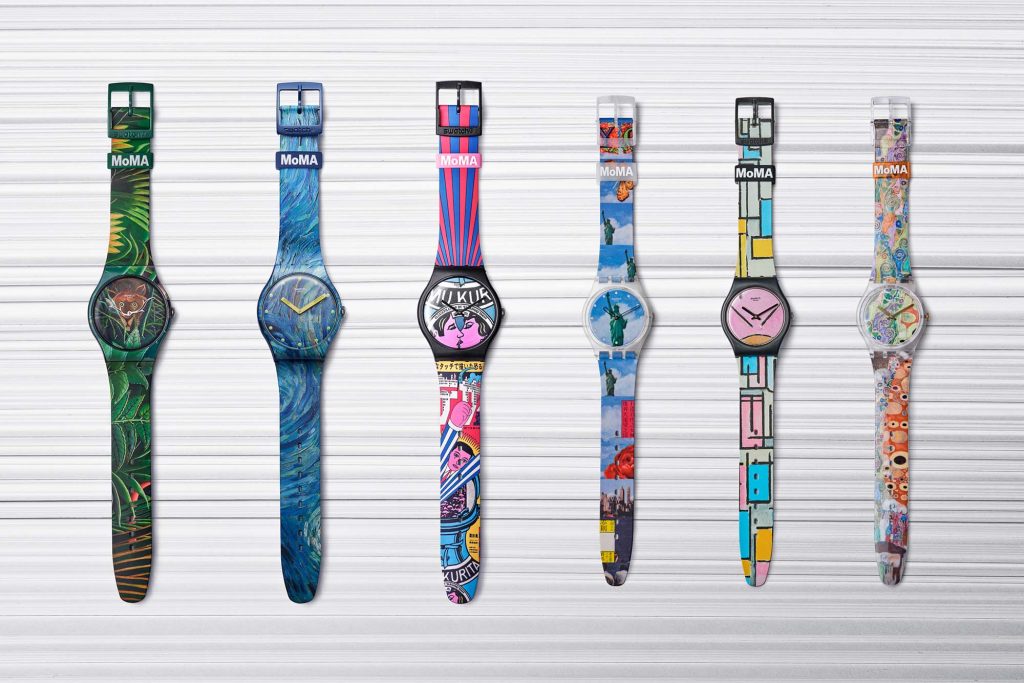 Vincent Van Gogh was famous for his impressionist painting style, utilising thick brushstrokes to render his subjects. This effect can be seen in the watch even though the surfaces of the dial and the strap are flat. All it takes is a little side lighting to make them stand out.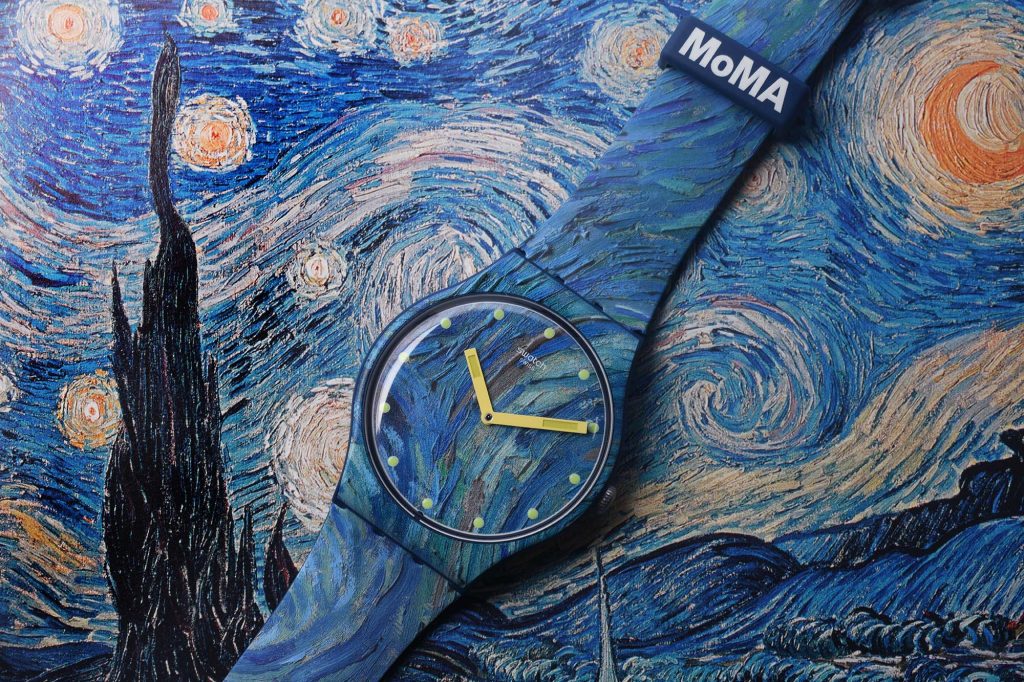 Shown against a photograph of the actual painting itself, it's easy to see how the watch blends in to the details of the painting, which actually does show the quality of the reproduction done on the watch.
If you're an art or Van Gogh fan, it's easy to see how this collection will appeal to you, since you can effectively wear your passion on your wrist, with something useful and accurate for your daily needs.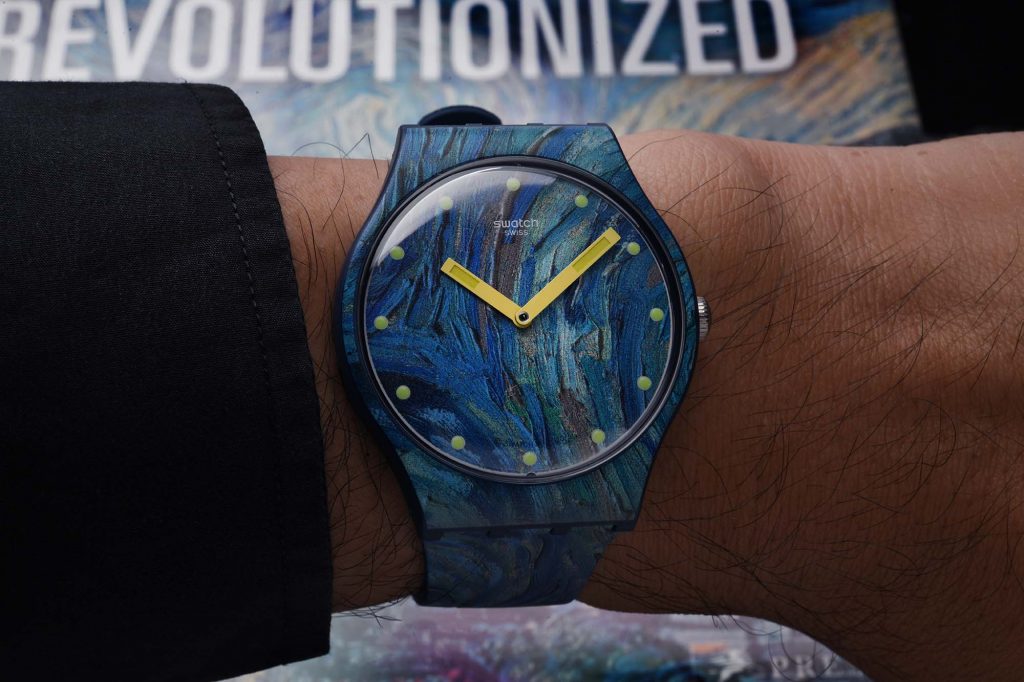 Or on the other hand, you could just keep it as part of your SWATCH collection or among your Van Gogh paraphernalia.
The box that this watch comes in, is simple, yet shows a picture of the original painting as well as some details about it.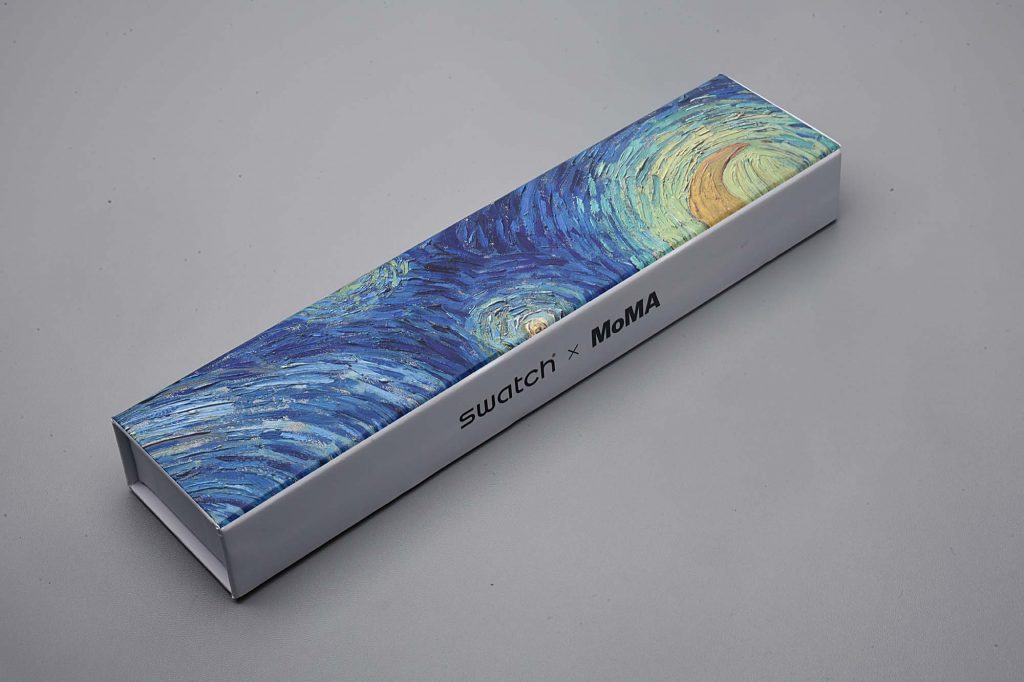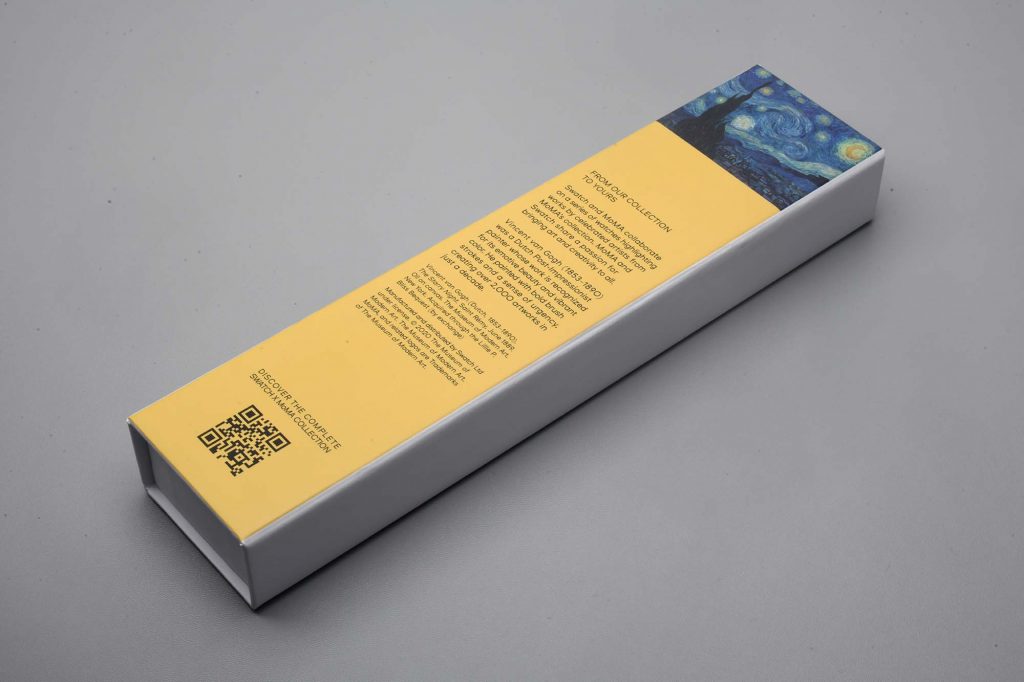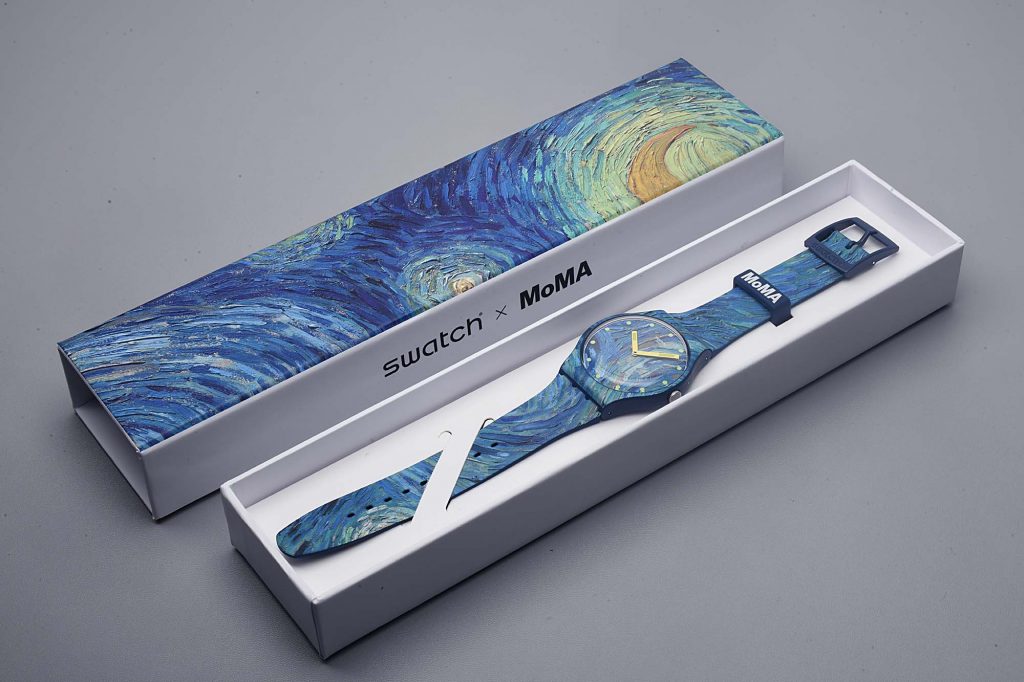 This particular sample is the packaging if the watch is purchased individually. Also available are collector's edition sets, that allow you to purchase them all at one go. Swatch and MoMA developed the special box for the collector's edition inspired by the Blade Stair, a prominent architectural feature of MoMA.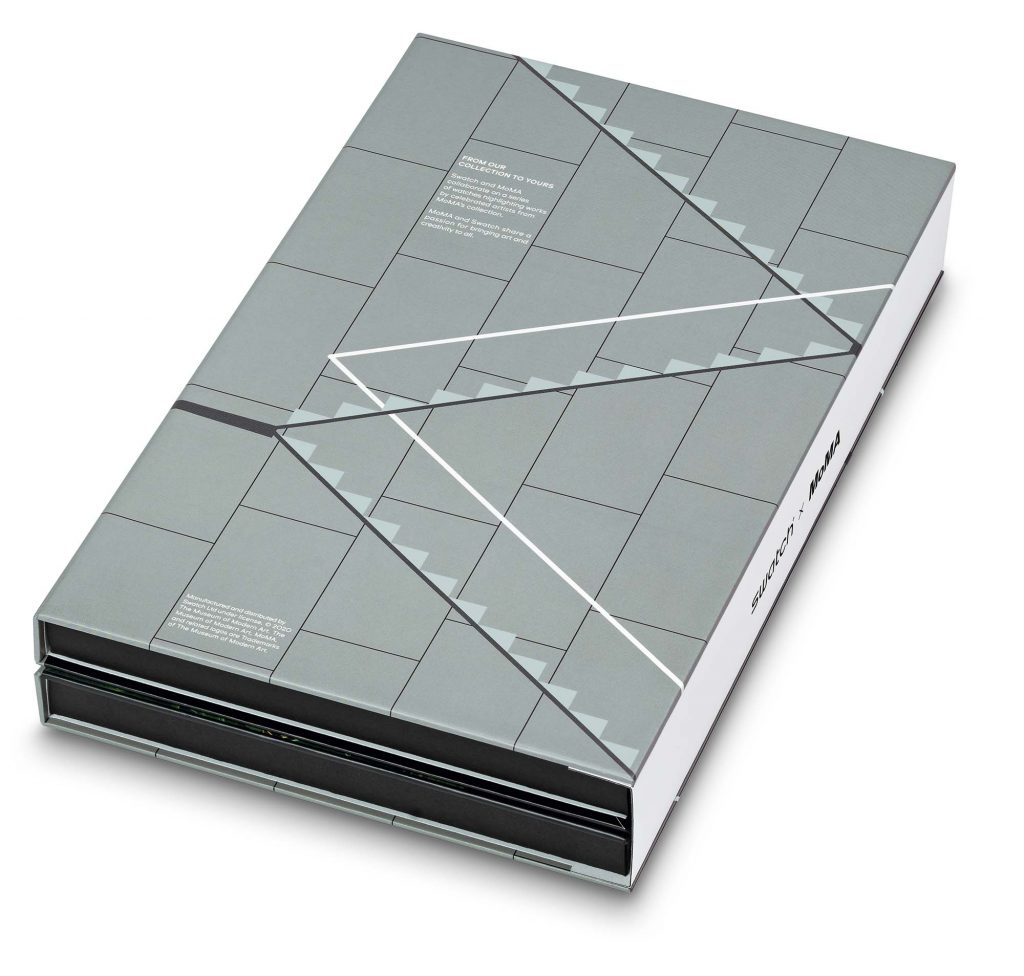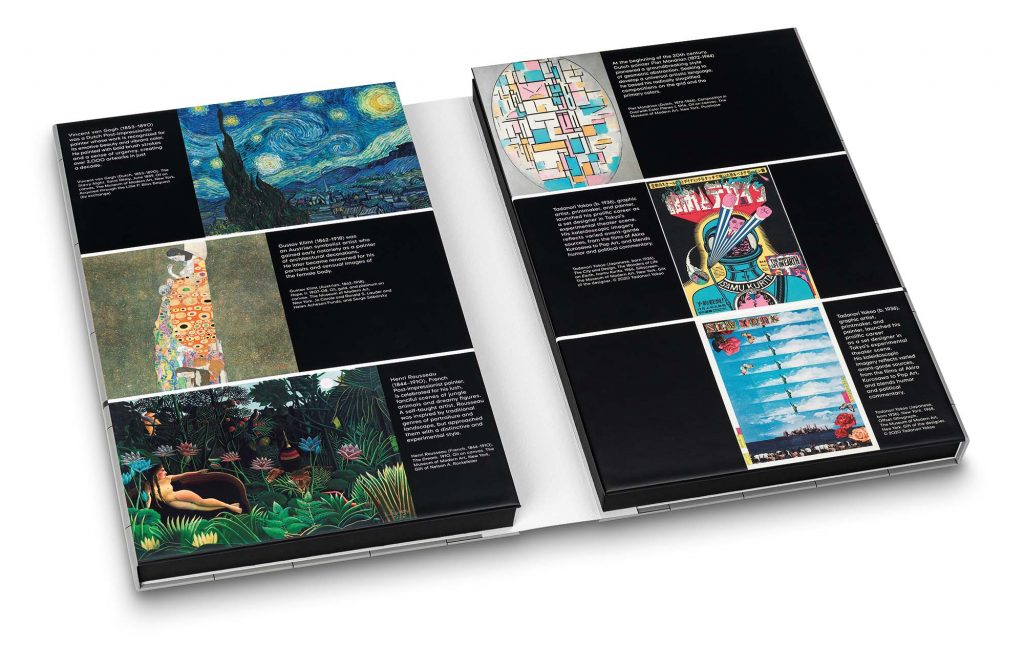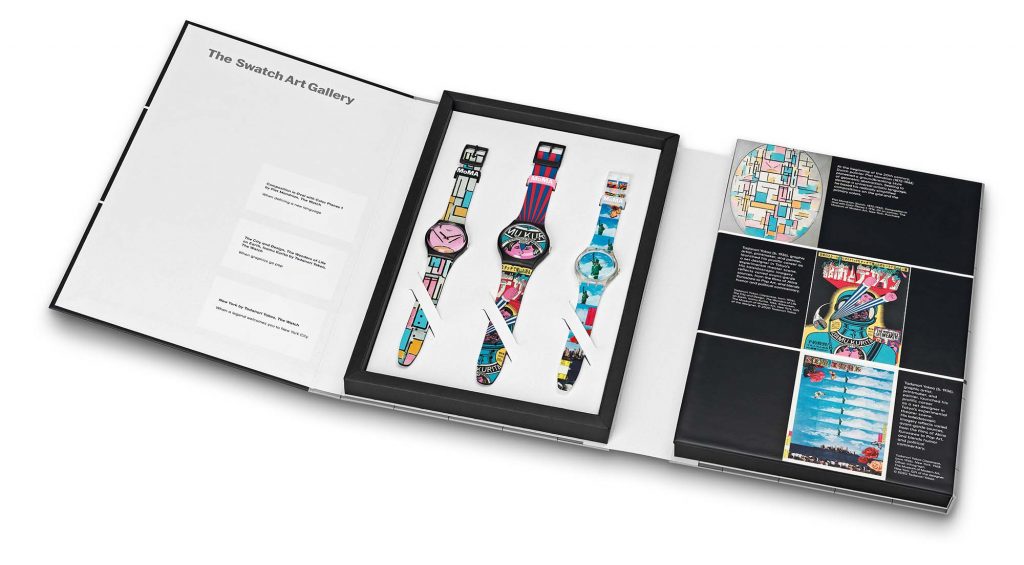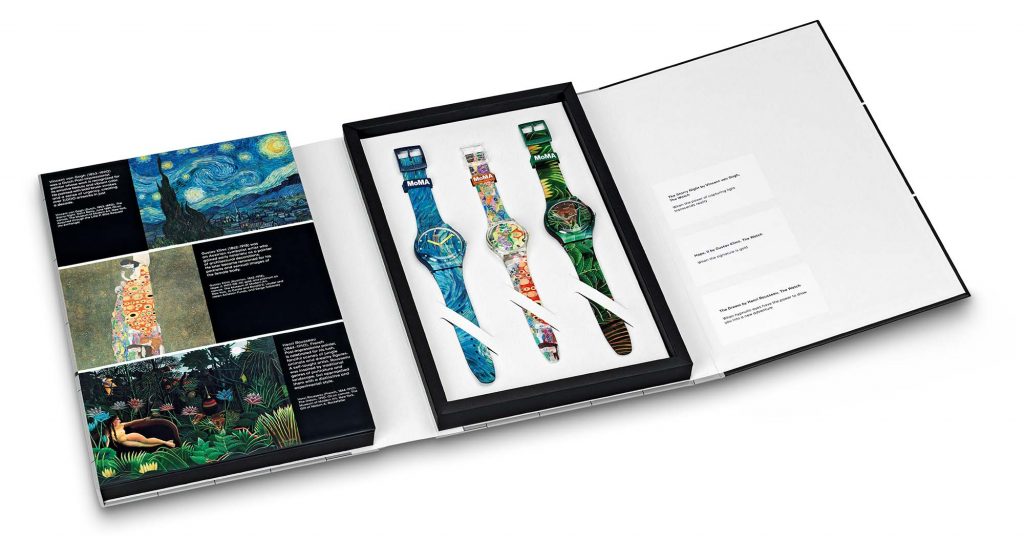 Interestingly, the relationship between SWATCH and MoMA precedes this collection since there are three Swatch watches that are in the museum's permanent collection; the GB100 (1983), GK100 Jelly Fish (1985), and SFK100 Jelly Skin (1998).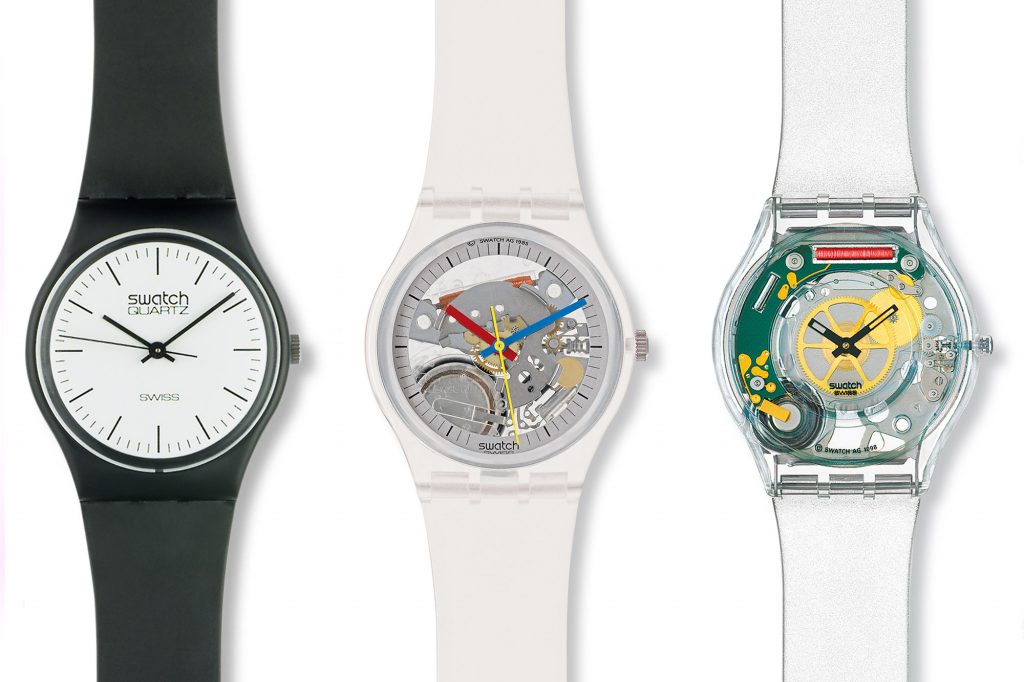 Additionally, Swatch watches have been featured in four MoMA exhibitions: Humble Masterpieces (2004), Architecture and Design: Inaugural Installation (2004-2005), Standard Deviations: Types and Families in Contemporary Design (2011-2012), and, most recently, Items: Is Fashion Modern? (2017-2018).
The watches will be available at Swatch stores worldwide and swatch.com as well as global MoMA Design Stores and store.moma.org, starting on March 4, 2021.