Having looked at many brands over the years, it does take something special to impress me, and in the dim memory of my forays across the internet looking for new watches, I had come across Formex, a brand that was offering, at the time, a full carbon cased watch for an accessible price.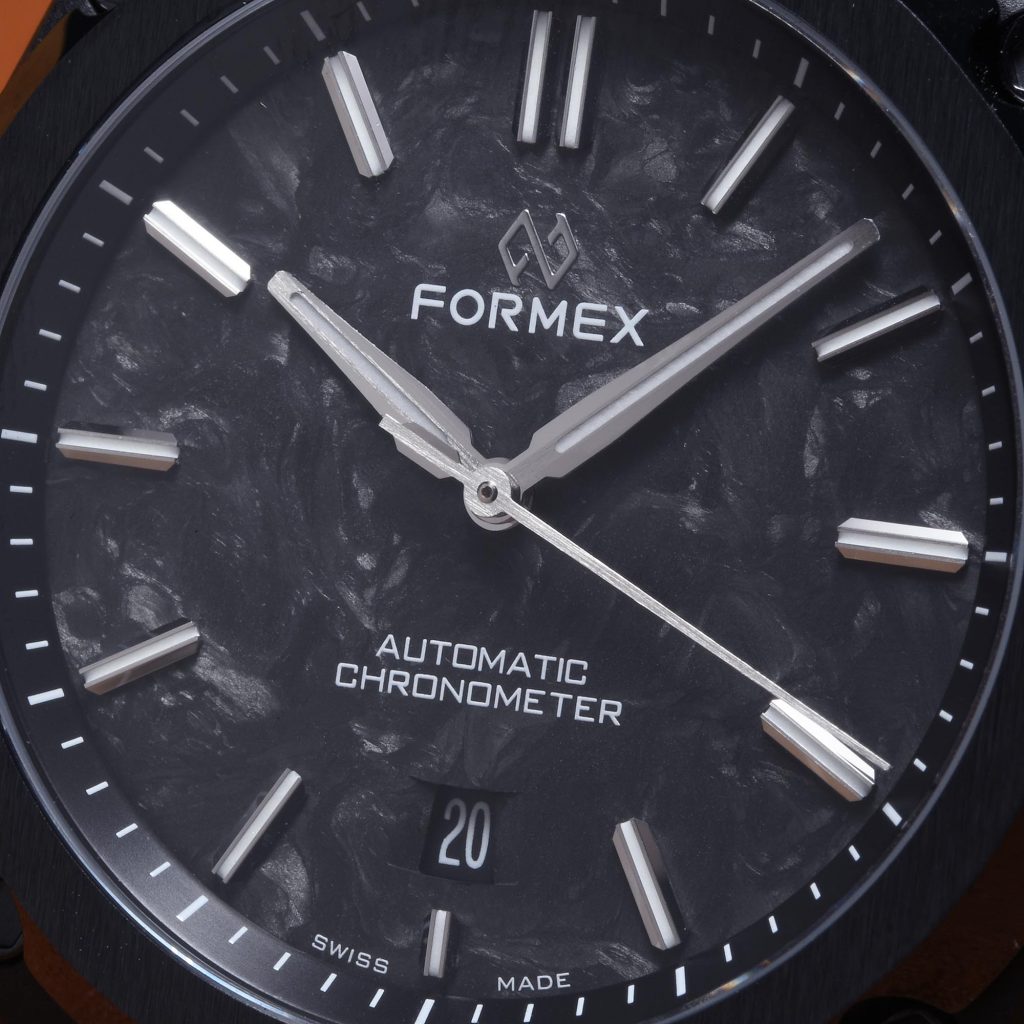 I wanted to buy the watch the Essence LEGGERA 43mm Automatic Chronometer based on what I saw. I didn't own a carbon watch first of all, and I liked the design overall and its forged carbon dial, case and ceramic bezel. I knew nothing about the brand though. No matter, the price was good, and the reviews were positive. Sadly, I came to realize that I had found out about the watch too late as all of them had been sold out.
Luckily, on my recent trip to Biel/Bienne Switzerland, I was informed by Landon Stirling of Horage that Formex was based in the same town. The first thought I had on hearing this was – "really?" – I didn't know that Formex was a Swiss brand. (Although it does share some letters with another well known brand starting with "R" so what do I know?)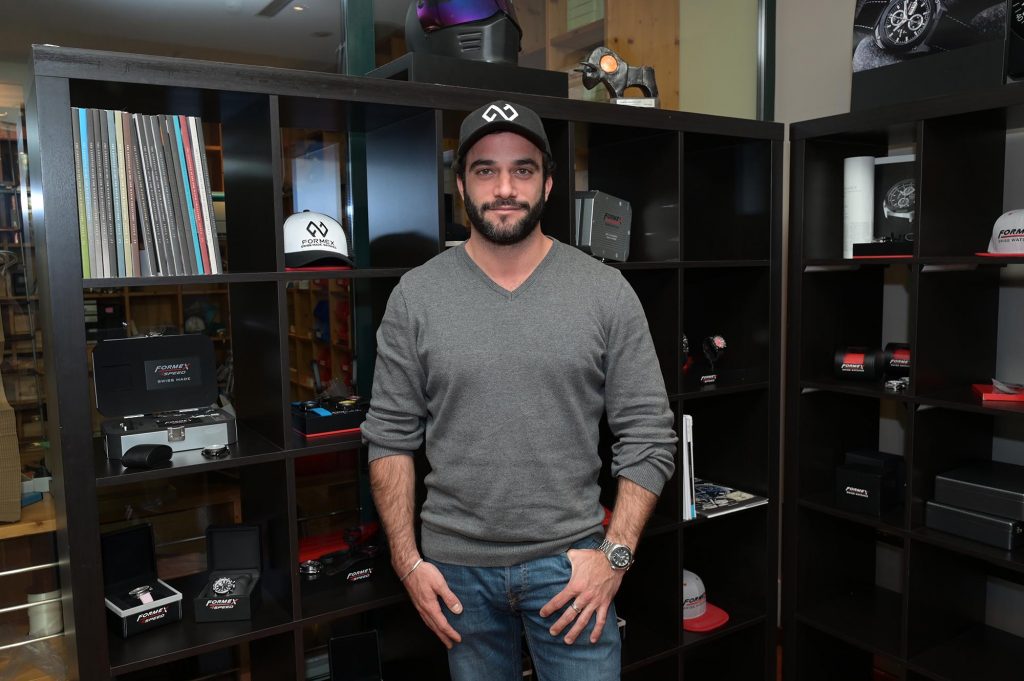 So I met Formex CEO Raphael Granito, who turned out to be a cool, and approachable guy who explained the brand to me and showed me the watches. On finding out that his family had been in the business of case-making for many years, supplying to the biggest brands in the watch industry, I started to realize why Formex appeared to be run by people who knew what they were doing.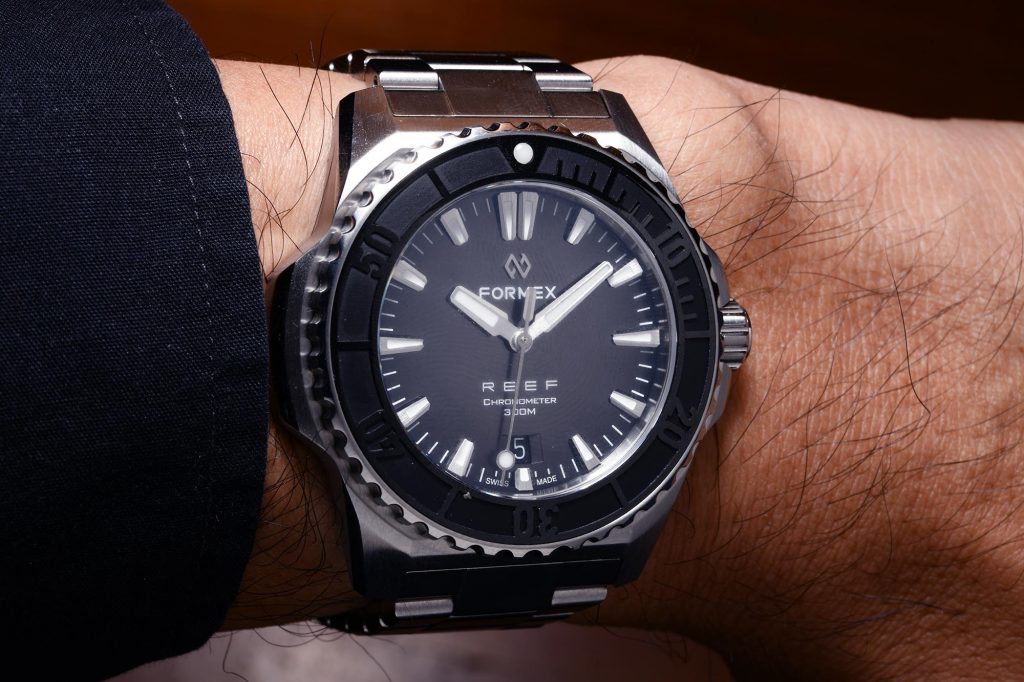 Having grown up in the watch industry, Raphael does know a thing or two about making good watches and selling them. This probably explains why one of their recent releases, the Formex Reef, a handsome looking 300m rated COSC certified diver comes with the innovations it does. The main one that I haven't seen before in a watch of this kind, a user interchangeable bezel – for when you want to change the look of the watch on the fly. And something else not seen in a micro-brand, a patented micro-adjustment system in the bracelet.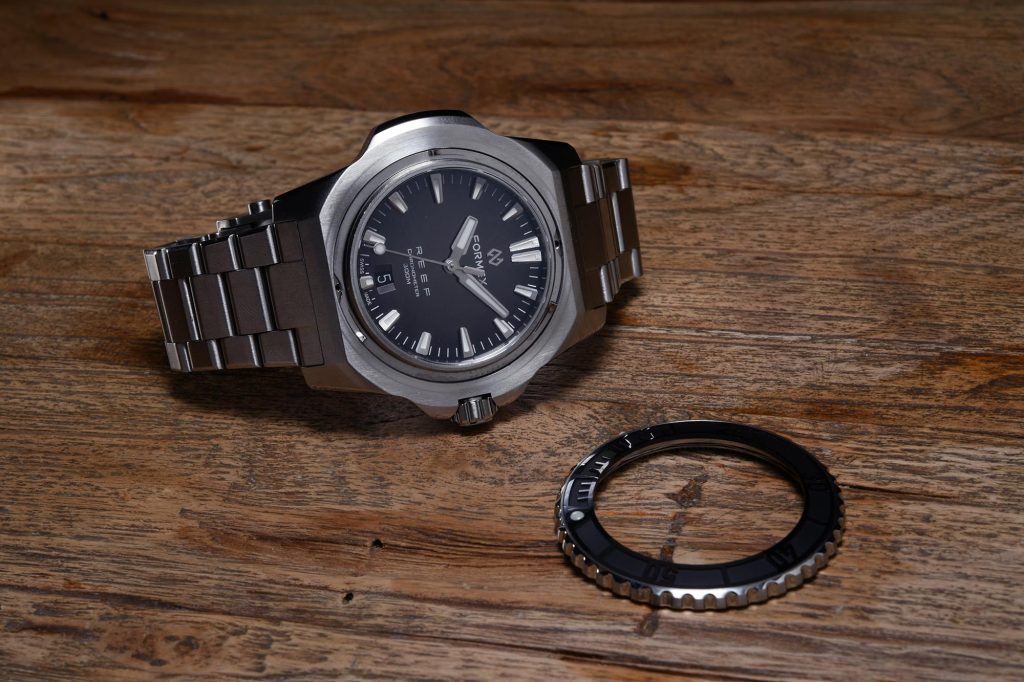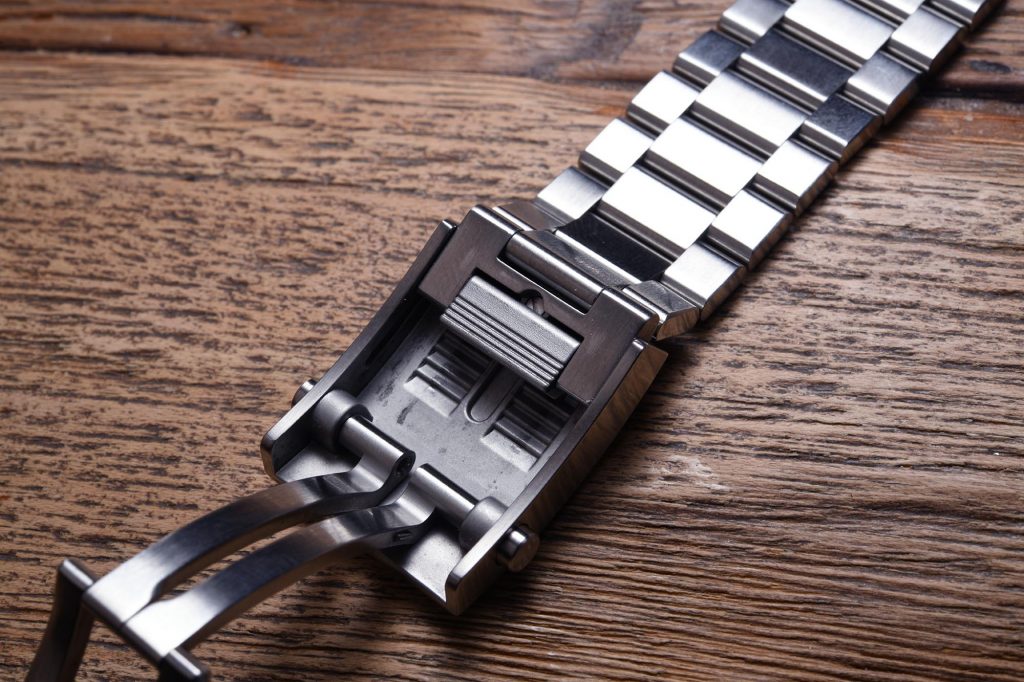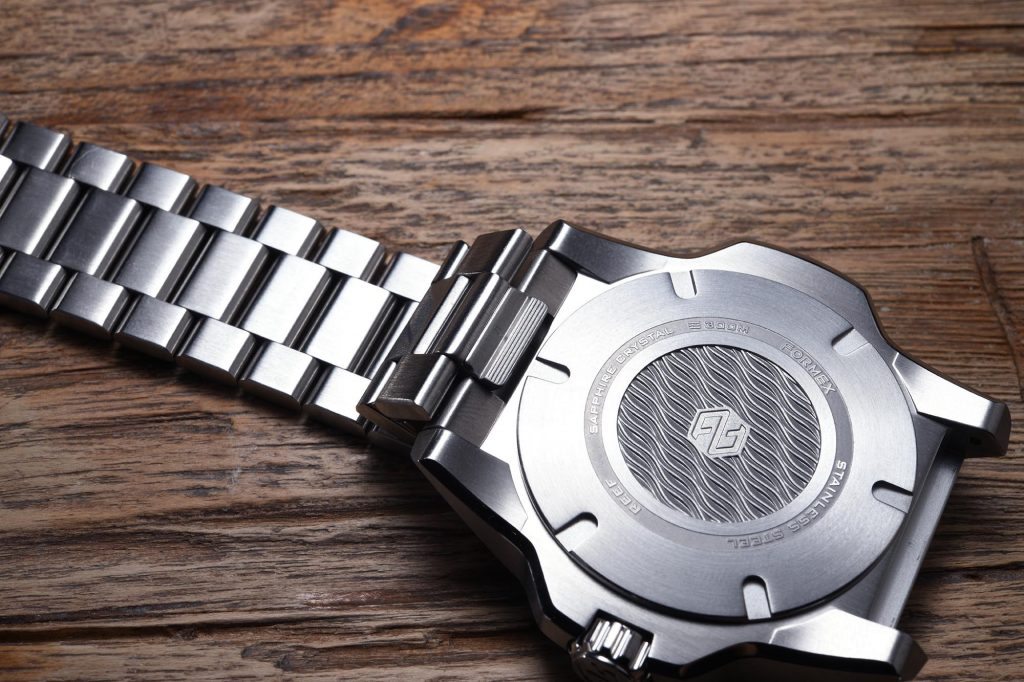 What is Formex to me then? Well, it seems to me to be a brand making accessible priced watches that have technical features in them that should be in watches costing much much more.
So when I told him about the carbon watch that I had seen a long time ago that I wasn't able to buy – he showed me the watch that I will show you today, just as it comes off embargo and is ready for pre-order.
The Formex Essence LEGGERA 43mm Automatic Chronometer is back and is now joined by a new 41mm version shown here.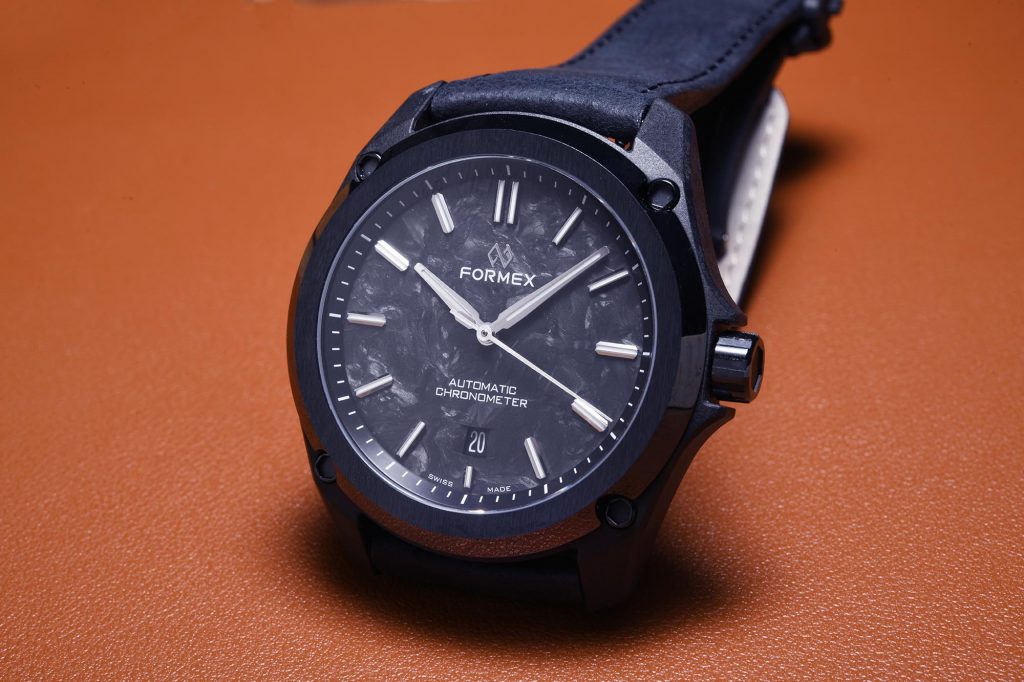 Now 41mm is a good size and one that I very much prefer, even though the 43mm was extremely wearable given its extremely lightweight 40 gram case. This 41mm though definitely is sleeker to wear, with dimensions that almost match my Sinn U50.
Comparing the two variations, the 41mm has an 11.2 mm height with 22mm lug width and 46.4mm lug-to-lug, while the 43mm is 11.3 mm in height with 22mm lug width and is 49mm lug-to-lug. Both share the same water resistance to 100 metres, and both have the same price, – believe it not, with the differentiating factor being the strap option that you choose when you buy either watch. (check out the price list below.)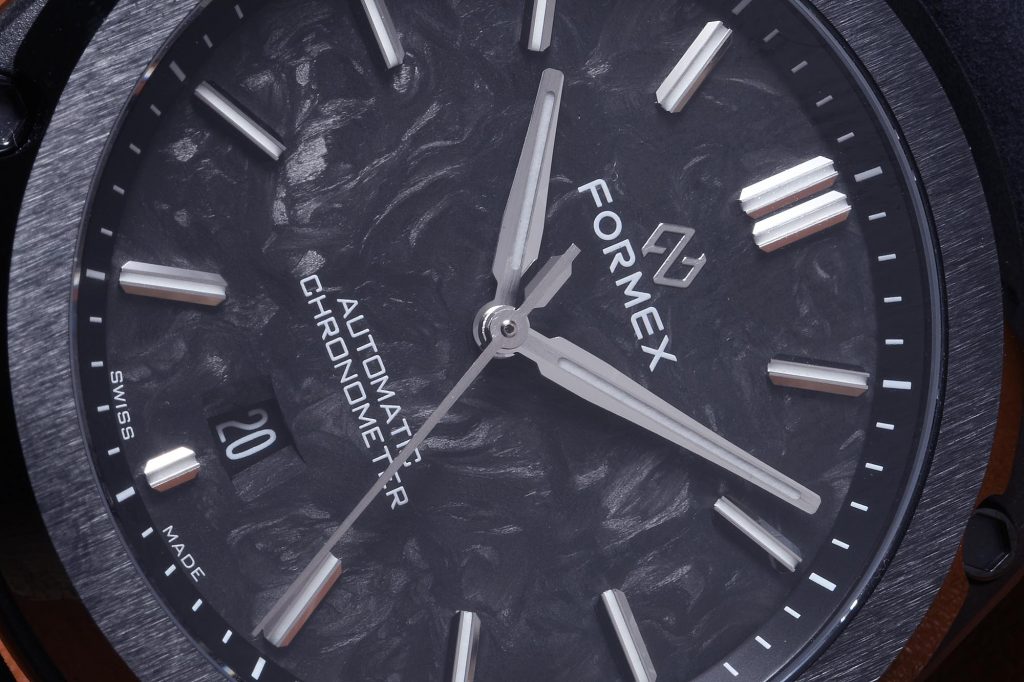 There will be a couple of dial options available that I haven't seen yet, except this one shown here in Forged Carbon, which is slightly more expensive, which will probably be my choice anyway. In case you're wondering, the dials available, aside from Forged Carbon include Cool Gray, Electric Blue, Artic White and Mamba Green
Aside from getting the benefits of the lightweight carbon case, which is strong, hypoallergenic, anti-magnetic and corrosion resistant, Formex also uses ceramic for the bezel and the crown, making these high wear and vulnerable parts of the watch extremely scratch-resistant. I like the way that the finish of the ceramic has been done, with the front facing part of the ceramic bezel having a vertically brushed finish that contrasts well with polished sloped sides. This in turn contrasts with the matte texture of the carbon case, which also makes the polished crown stand out.
Evidently, some amount of care has been put into the decisions in the finish for the design and it shows the level of experience that Rapheal and his team have in case-making.
Those four hexagonal screws as well around the bezel are not for show, like other well known bezel screws, but are there as part of their patented 4-fold Case Suspension System, which Formex says adapts to the user's movement for comfort. Check out how it works out below as demonstrated by Rapheal.
I'm not sure if it works well, but maybe I'll ask Formex to lend me a sample and I'll let you know.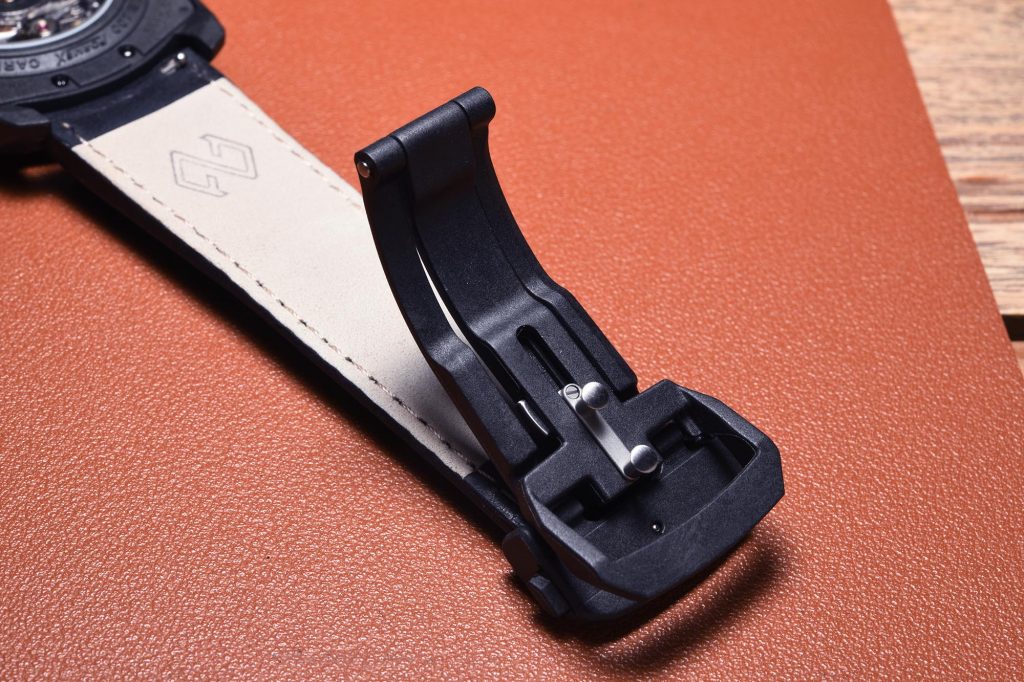 The final cool feature of this watch is the forged carbon material used for the folding clasp which is the same as the case that features a patented fine adjustment system. I've never seen this in a folding clasp before but it definitely helps in making your watch comfortable very quickly which is super cool. Check it how it works below.
Lastly the watch runs a Chronometer grade Sellita SW 200 which is nicely decorated for its price (more than other well known brands) and is COSC certified with a 41 hour power reserve and has a date complication. No issues on the movement front then, it's the best that you can get for what you pay.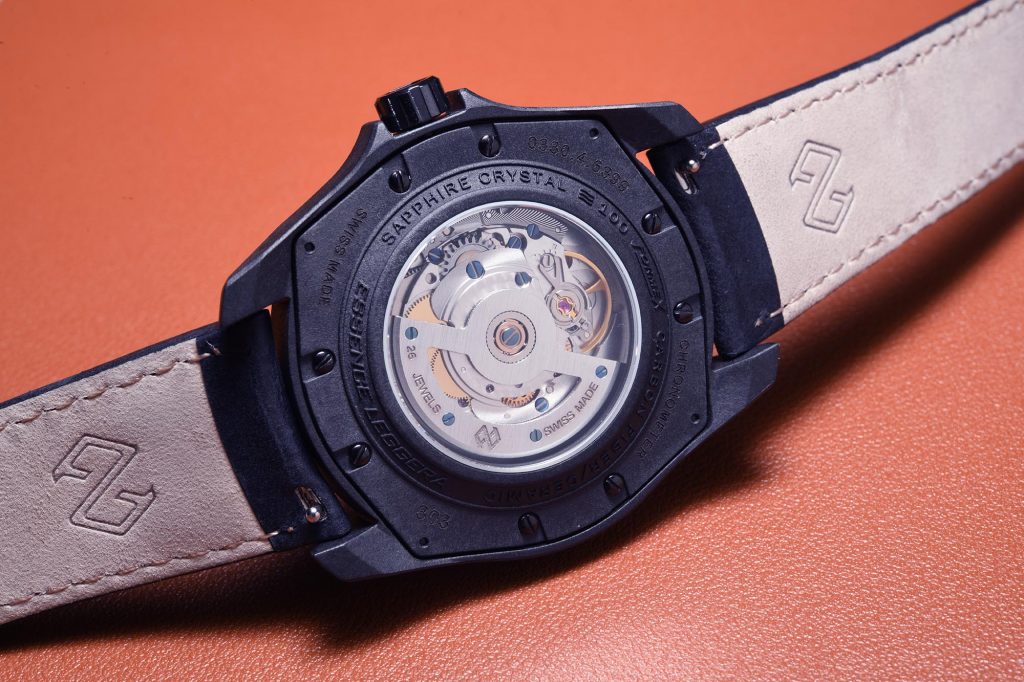 If what I have shown you interests you, do know that pre-order is open now at the Formex website and delivery will be by the end of May 2022 for the 43mm and the beginning of July 2022 for the 41mm.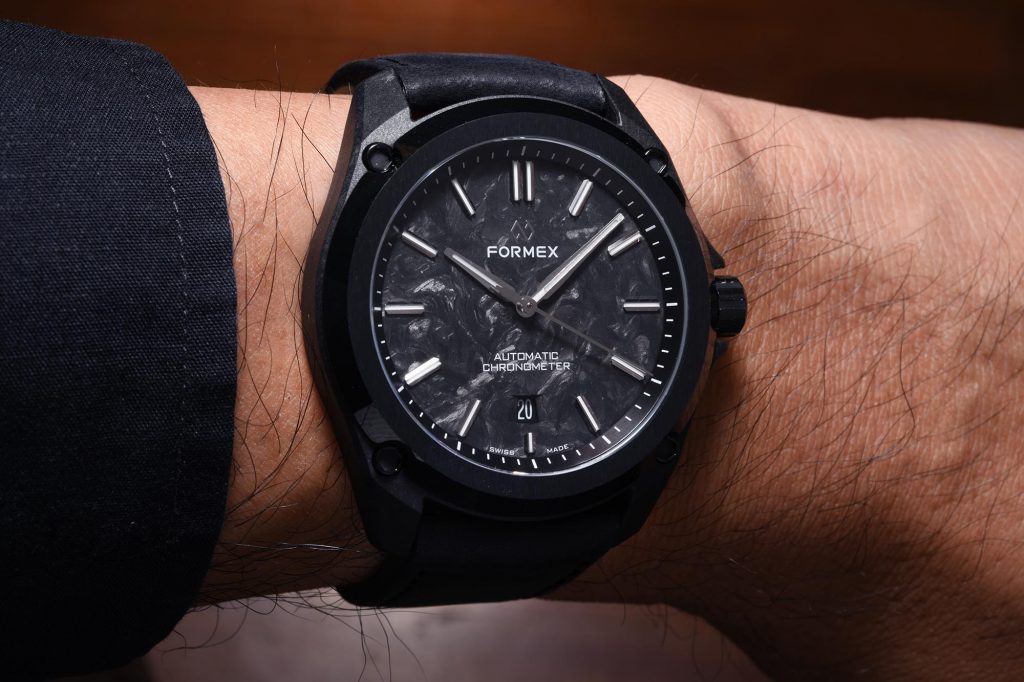 Overall then, it's something to consider if you've always wanted a carbon watch and are unwilling and unable to pay the prices that the big luxury brands charge. If that's what you're interested in – wearing a nice watch that you won't even feel when you're wearing it because it is so light- as well as having solid ingredients overall for the other parts, I can't think of anything better that you can get right now than the Formex Essence LEGGERA.
I'll probably choose the 41mm version myself with this Forged Carbon dial.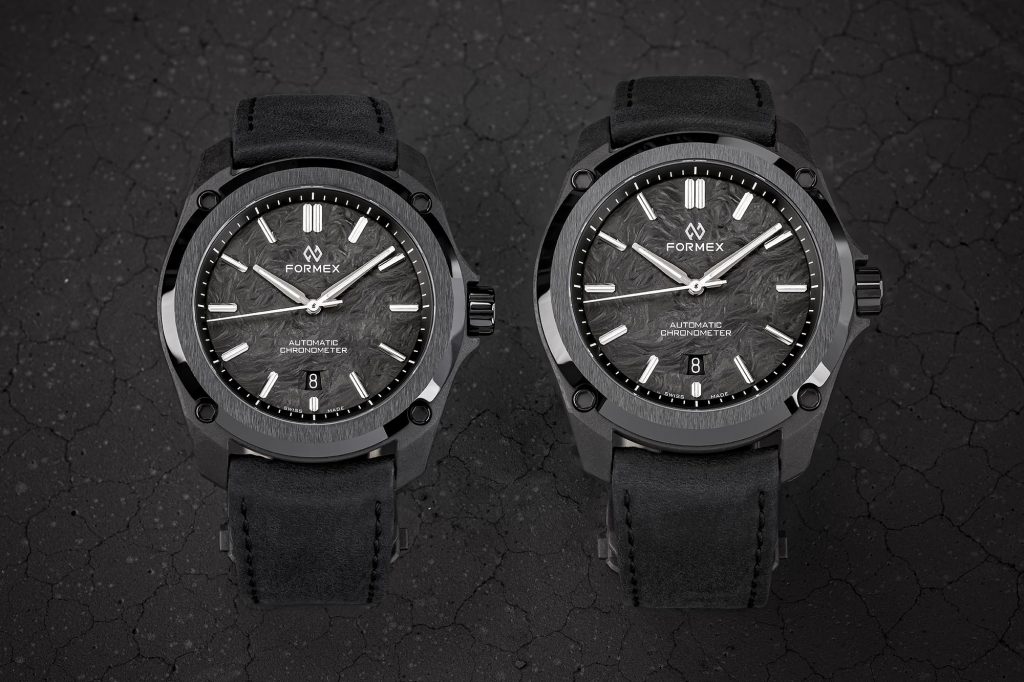 Find out more at http://www.formexwatch.com/
Technical Specifications
Dimensions
41mm diameter, 11.2 mm height, 22mm lug width, 46.4mm lug-to-lug
43mm diameter, 11.3 mm height, 22mm lug width, 49mm lug-to-lug
Water Resistance 100 meters / 330 feet
Case
Proprietary Carbon Fiber Composite, Scratch-resistant sapphire crystal with inside anti-reflective treatment, Case back:Proprietary Carbon Fiber Composite, Bezel Zirconium Oxide Ceramic
Dial
Options: Forged Carbon, Cool Grey, Electric Blue, Arctic White & Mamba Green.
Hand-applied hour markers filled with BGW9 Super-LumiNova®
Hands Brushed with polished chamfers, filled with BGW9 Super-LumiNova®
Movement
Sellita SW200-1 Automatic movement (Chronometer grade), COSC certified, 26 jewels, frequency 28'800 A/h (4 Hz), 41h power reserve
Strap/Bracelet/Clasp
NATO strap designed by WatchGecko with pin buckle. Tight weave, 1.25mm nylon with sheen.
Hardware is stainless steel. Black coating is Ion Plating using Carbon Graphite Titanium,0.8–1 mic thickness.
Italian calf leather strap in black (black, blue or grey seam), blue, green and brown,
Nylon strap in black, blue or grey, black rubber strap – all with carbon fibre composite clasp with patented gradual 7mm fine adjustment system.
All straps can be changed using a Quick Release system and do not require the use of any tools.
Pricing and ordering information
US$ 1,640.00 on the NATO strap
US$ 1,840.00 on the NATO strap (Forged Carbon dial)
US$ 1,790.00 on leather/rubber/nylon strap and carbon clasp
US$ 1,990.00 on leather/rubber /nylon strap and carbon clasp (Forged Carbon)
US$ 39.00 NATO strap
US$ 70.00 Essence leather strap
US$ 80.00 Essence rubber strap
US$ 120.00 Carbon clasp with 7mm Fine-Adjustment System
Taxes & duties, international shipping, 30-day returns and 3-year international warranty included for shipping addresses within the USA. View local prices at http://www.formexwatch.com/
.
The Formex Essence Leggera Automatic Chronometer collection is now available for Pre-Order with delivery by the end of May (43mm) and beginning of July (41mm version) on the Formex Online Boutique or selected retailer partners