The formula for a useful everyday watch is not rocket science. There are a bunch of ingredients that go into making one, ingredients that if included will satisfy a large majority of people.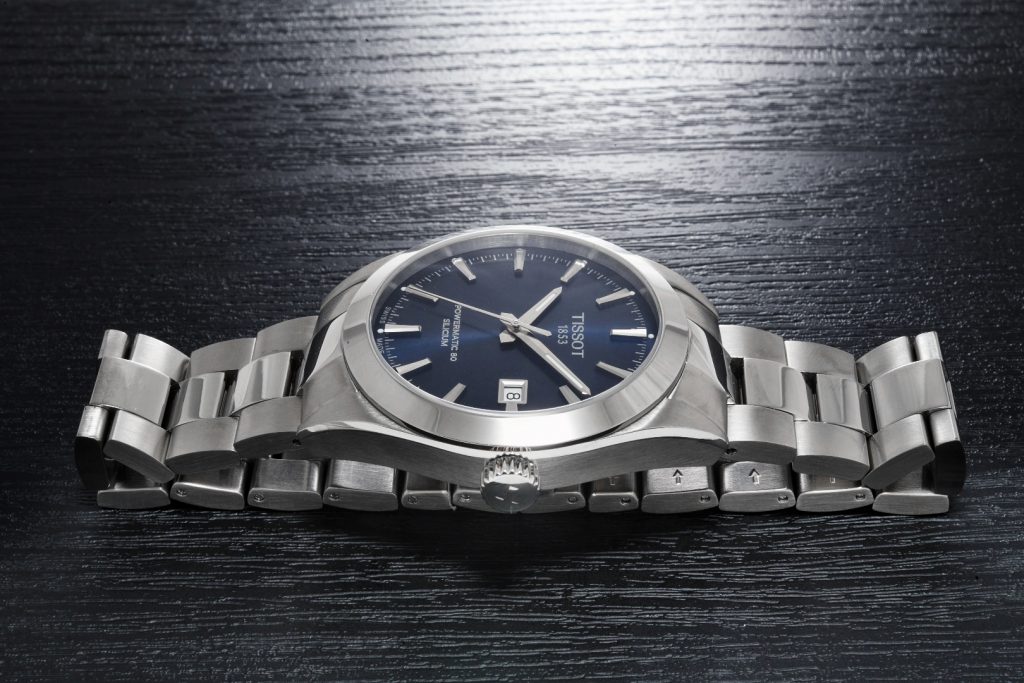 Look for example at a brand like Rolex, that has adhered to a simple formula for a vast majority of their watches – a reasonable case size and offered on a bracelet, a minimum water resistance of 100 meters, a date complication, and lumed hands. These are basic features that no one would begrudge in a watch that can be strapped on and worn everyday. We're not talking about people who go to watch collector meetings to show off their latest tourbillons and so on.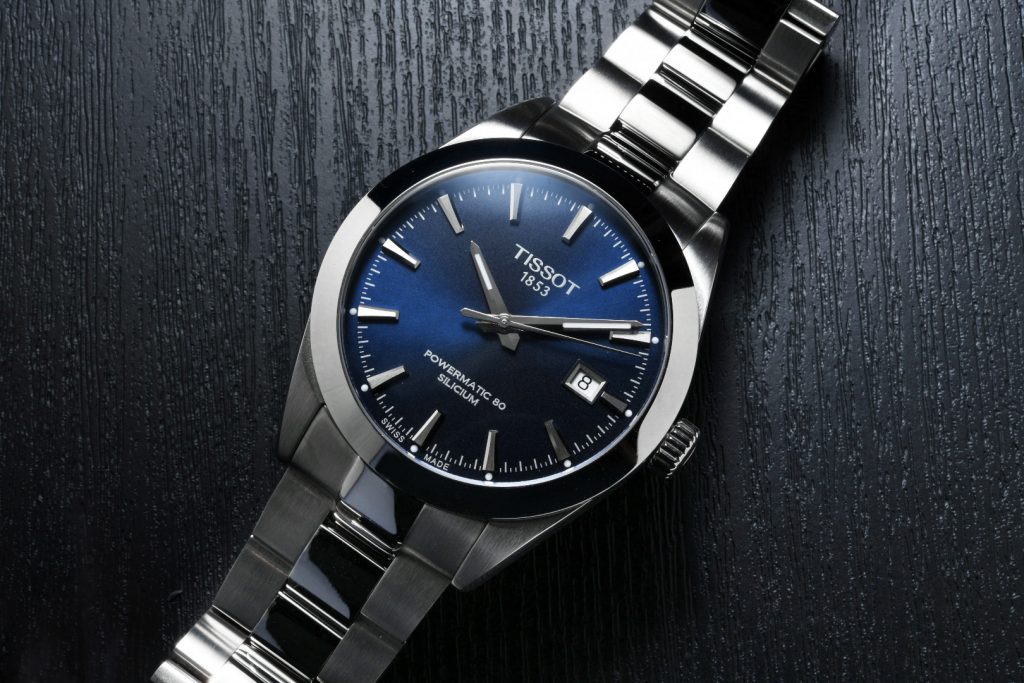 With this in mind, it's quite a heartening thing to see the current trend of brands introducing watches on integrated bracelets, since they are more convenient to take and and off, and are also impervious to water. I am a bracelet guy, and the plethora of choices is welcome, which is why the new Tissot Gentleman, a watch that belongs to this category, caught my eye, since it not only fulfils the criteria of being a useful everyday watch, it comes with a few extra features that set it apart and make it worth considering.
The ingredients are familiar, a sweet spot case size of 40mm, a date complication, a clear and legible dial, and it comes on a bracelet or a leather strap if you prefer.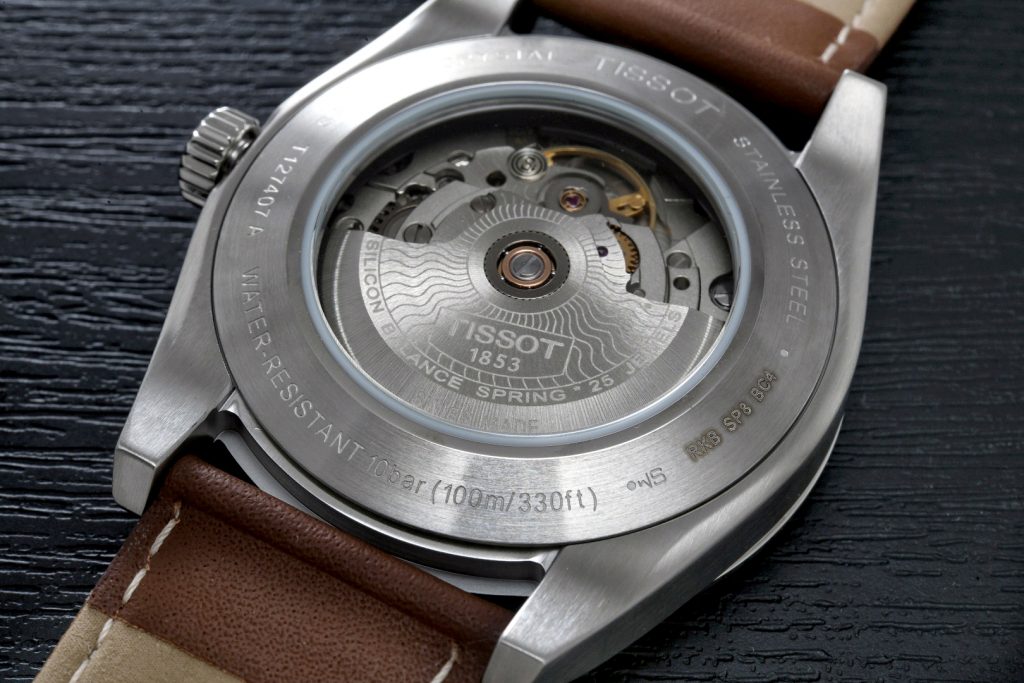 What's interesting about this watch though is that it has the Powermatic 80 movement, which, as the name implies, gives a very useful 80 hour power reserve. Why is that useful? Well, there are instances in which you might want to wear another watch for a day or two, for example most likely on the weekend. So this is a watch that you can put down while it is running on a Friday evening, and pick it up on Monday morning with enough power to carry on without skipping a beat.
I've covered this fact – the advantage of a long power reserve – in my article on the Mido Chronometer One, a watch that has a variant of the same movement with the same 80 hour power reserve. It's no surprise that both brands, Tissot and Mido, would carry these related movements since they are both from the Swatch Group.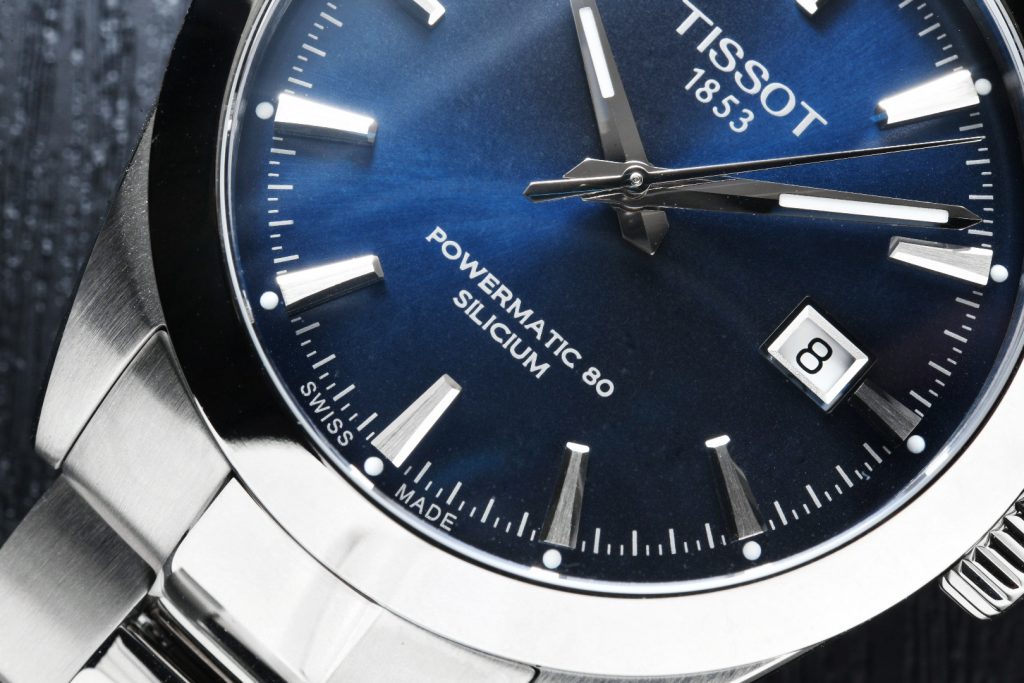 One more thing that elevates the Tissot Gentleman from most other watches in the same price category, it has a silicon hairspring. What does this mean? Well, aside from making the hairspring – the regulating organ of the watch, impervious to magnetism, it can also be made more accurately and regulated more precisely than a normal one. This means that overall, it can achieve more stable and accurate chronometric performance. In fact, it is such a big deal that the word "Silicium" appears on the dial of the Tissot Gentleman.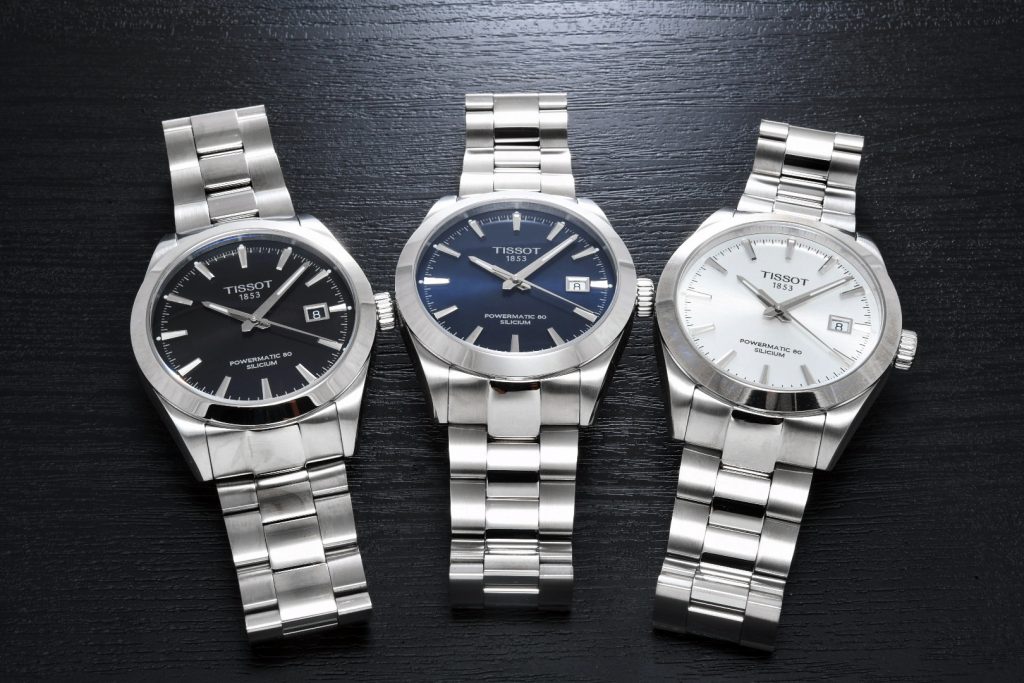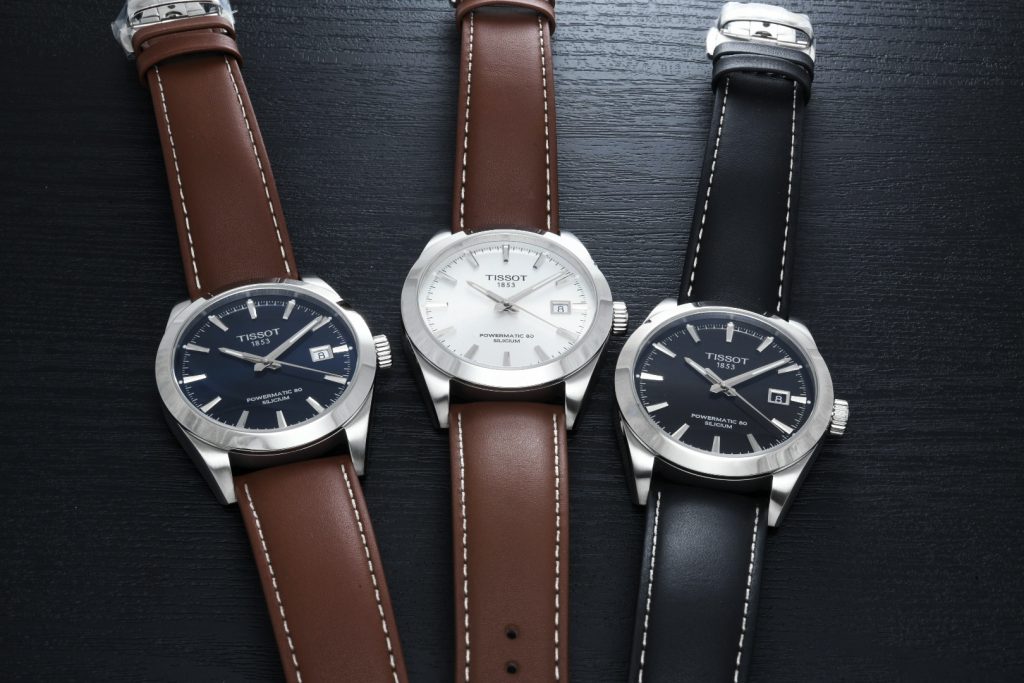 As it stands, the collection comes with three different dial colours, blue, white and black, and all variants are available on either a bracelet or a leather strap. Additionally, there is even a two-toned variant with white dial, perfect for channeling your inner 1980's spirit.
The bracelet has a hint of the oyster style, and has the centre links polished, so that it comes across as more dressy than sporty. Additionally, the bracelet comes with a twin trigger clasp for security on the wrist.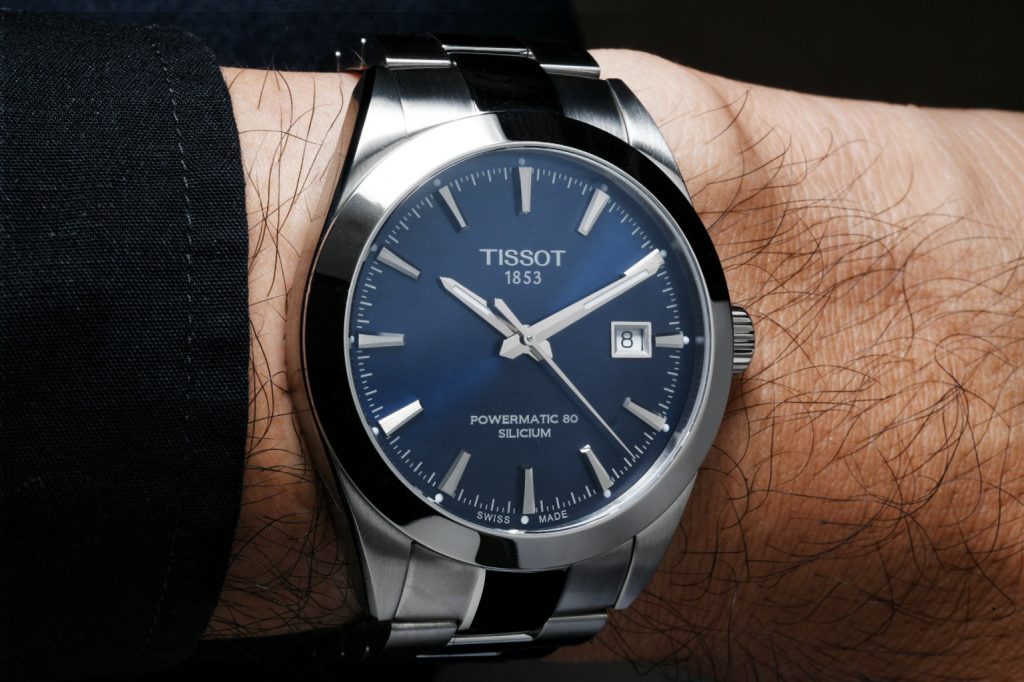 Of course being a Tissot, the price is attractive as well, being a scant SGD$1600 on a bracelet. That is a very good deal and If ever there was a reason to consider this watch over a similarly priced one from a brand outside the Swatch group that has a regular ETA or Sellita clone movement, it would be the advantages provided by the longer power reserve of 80 hours and the silicon hairspring of the Tissot Gentleman.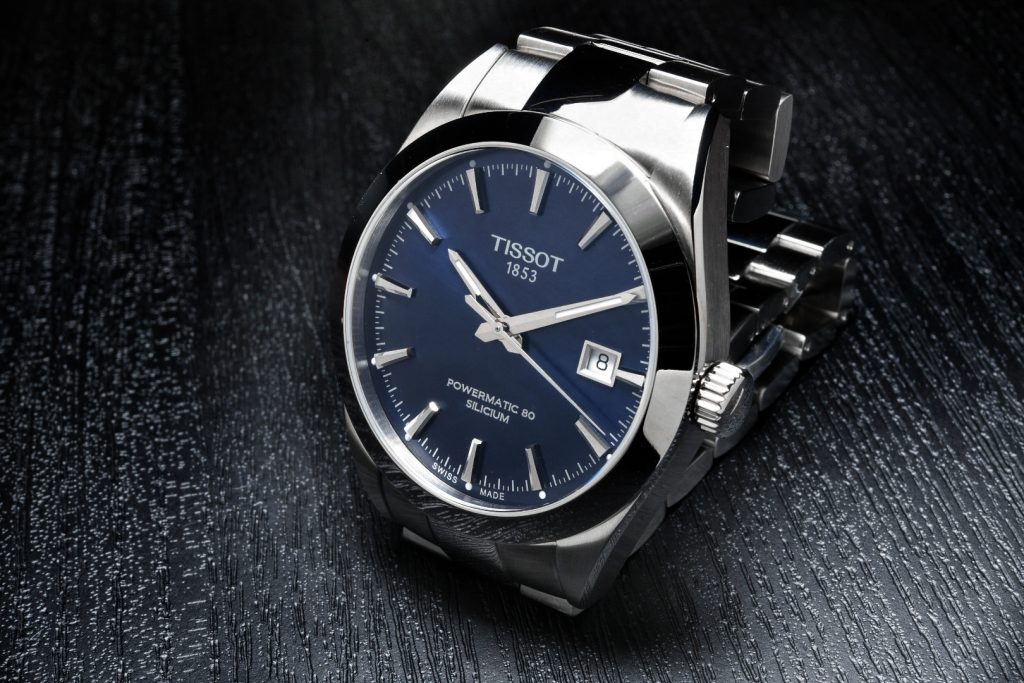 Basically, you are getting quite a bit for your money with a watch like this. Really, then, if your needs are simple, and you want something that can get the job done without spending too much, then maybe you can look into this collection, and be satisfied.
[ninja_tables id="5150″]