When Vacheron Constantin launched the new Overseas line a few years ago, it was an attempt to modernize the collection, putting a spotlight on a line of watches that were suitable for everyday use, and outside of the more formal leather strapped, complicated and ultra thin genres that the brand does so well. 
The new Overseas line kept to the same playbook, with stainless steel options available on a bracelet, and focusing on more everyday complications, such as the worldtimer, time with date, chronograph, and dual time. 
As nice as the new Overseas collection was, I could not help but feel that something was missing. Despite the fact that they were built more robustly than their dress watches, I could not shake off the impression that they were still designed for a man in a suit in mind, still in a somewhat formal setting, albeit in a foreign land.
What about a Vacheron Constantin for an adventurer, or one that could be a little more casual, and less conservative? I could not for the life of me imagine what a watch like that would look like until I saw this.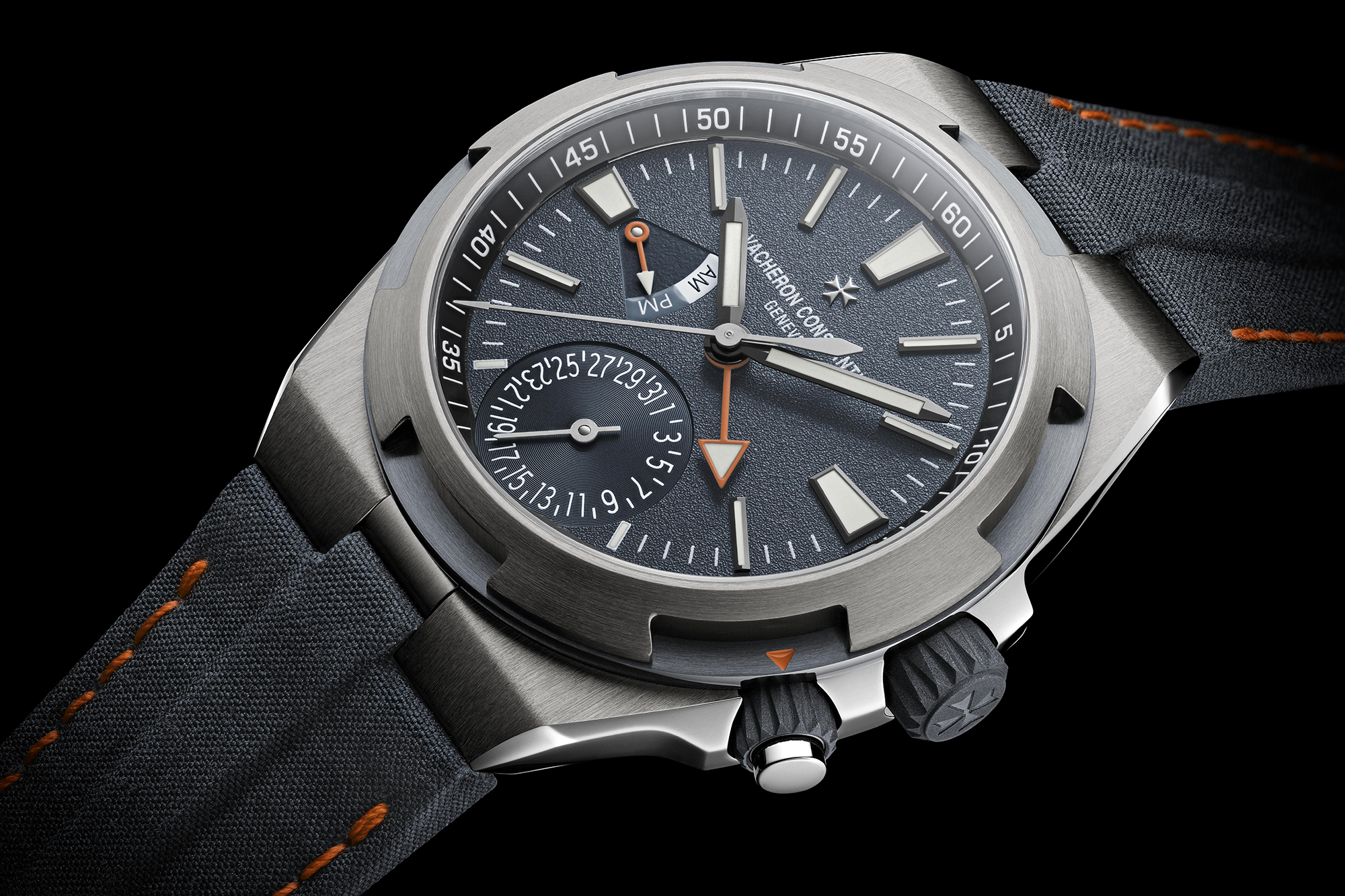 My first reaction? Wow. My second reaction? I want this.  
This watch is a prototype Overseas Dual Time made for Cory Richards, photographer, adventurer, explorer and one of the personalities in Vacheron Constantin's "One of not many" campaign.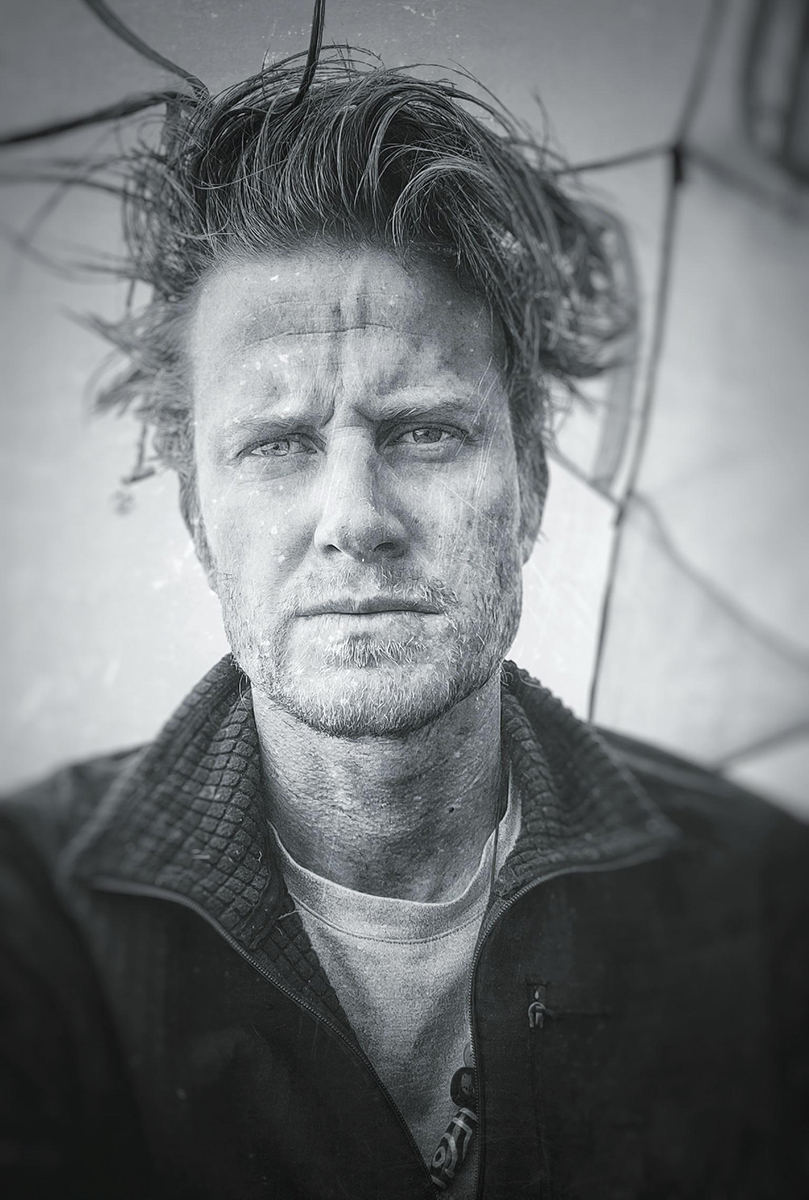 He wore this watch as part of a recent Everest summit bid, and so he chose the Overseas Dual Time for its ability to track his home time in the United States as well as his local time in Nepal during his recent Everest summit bid.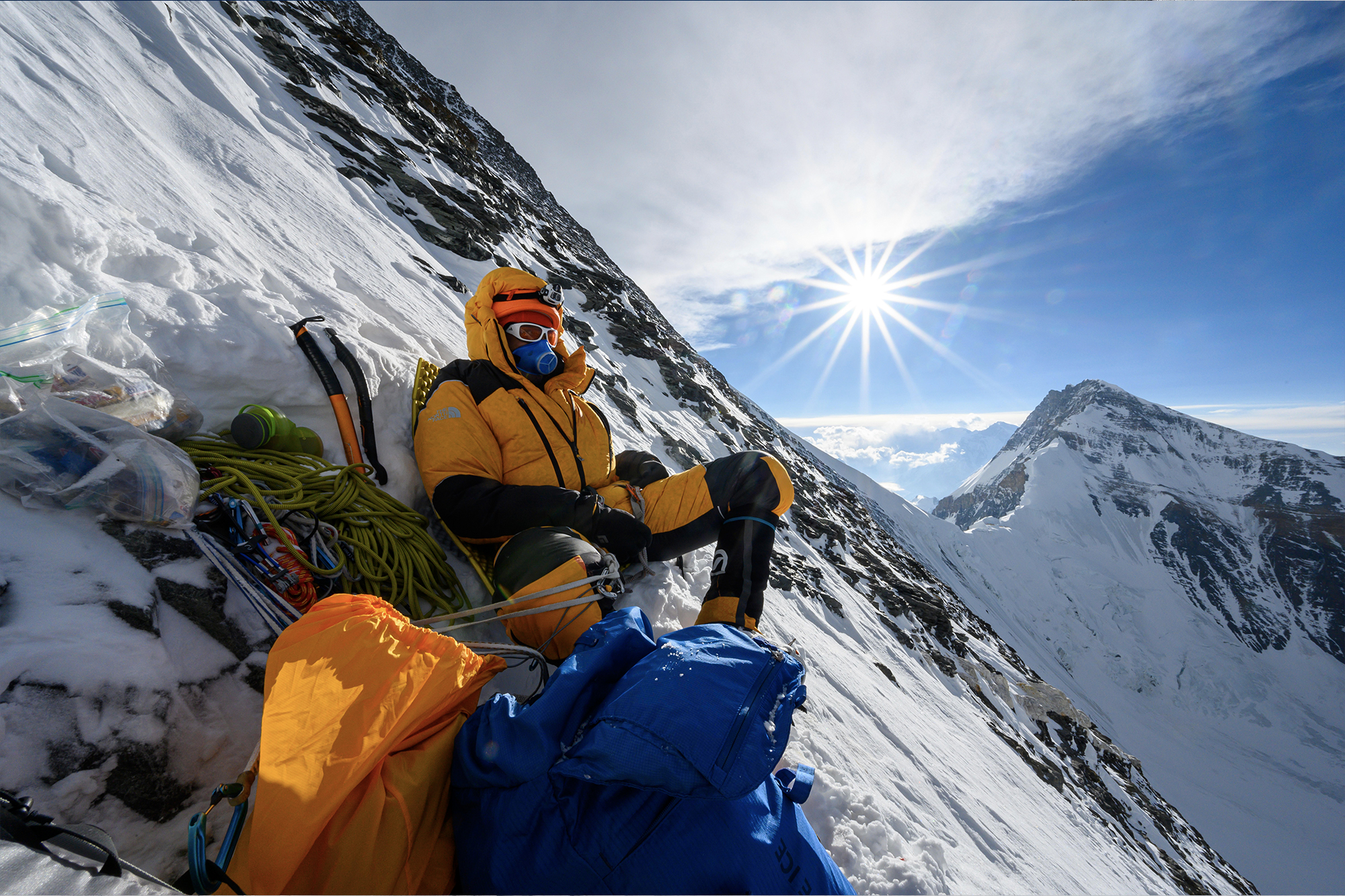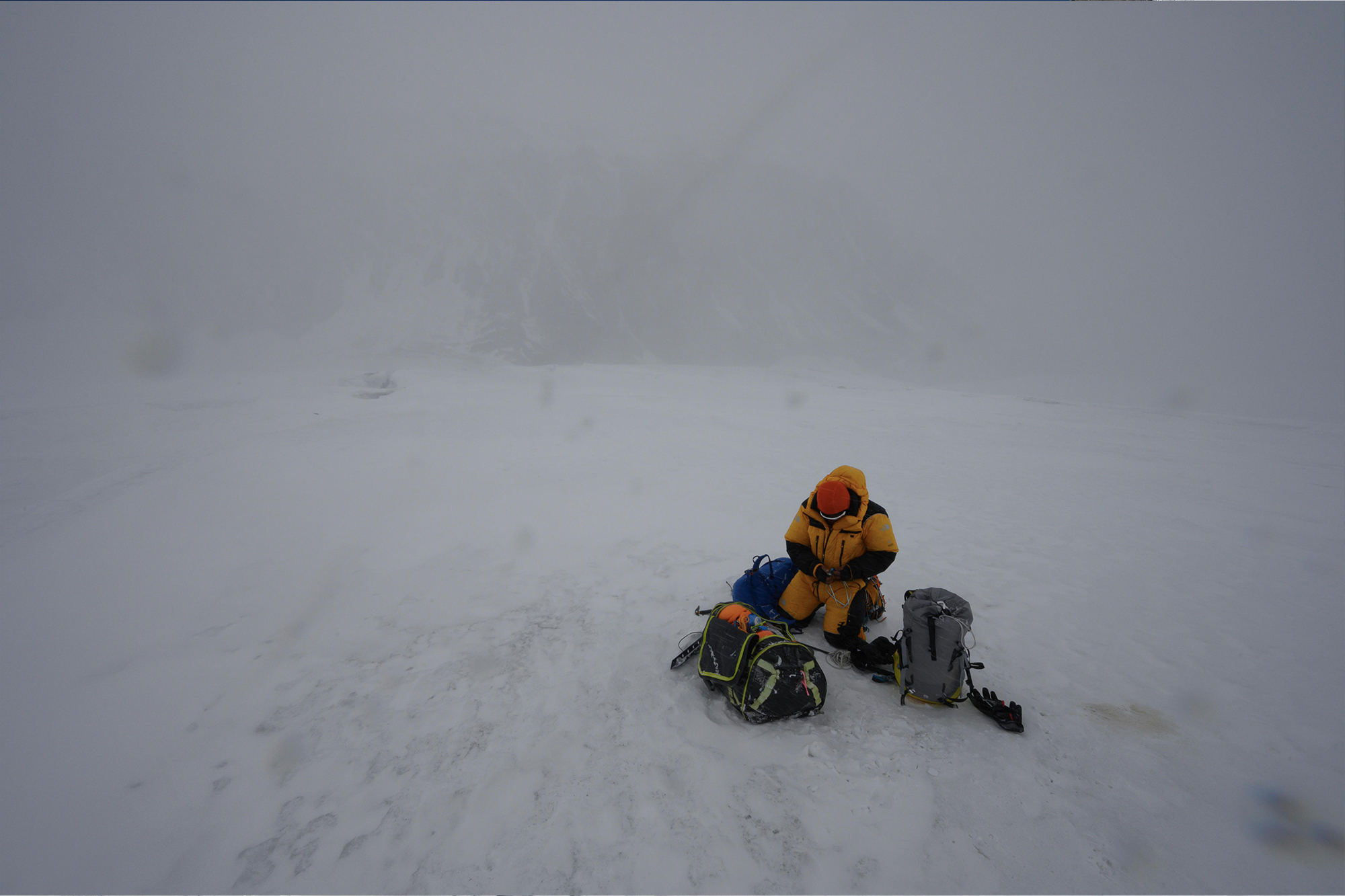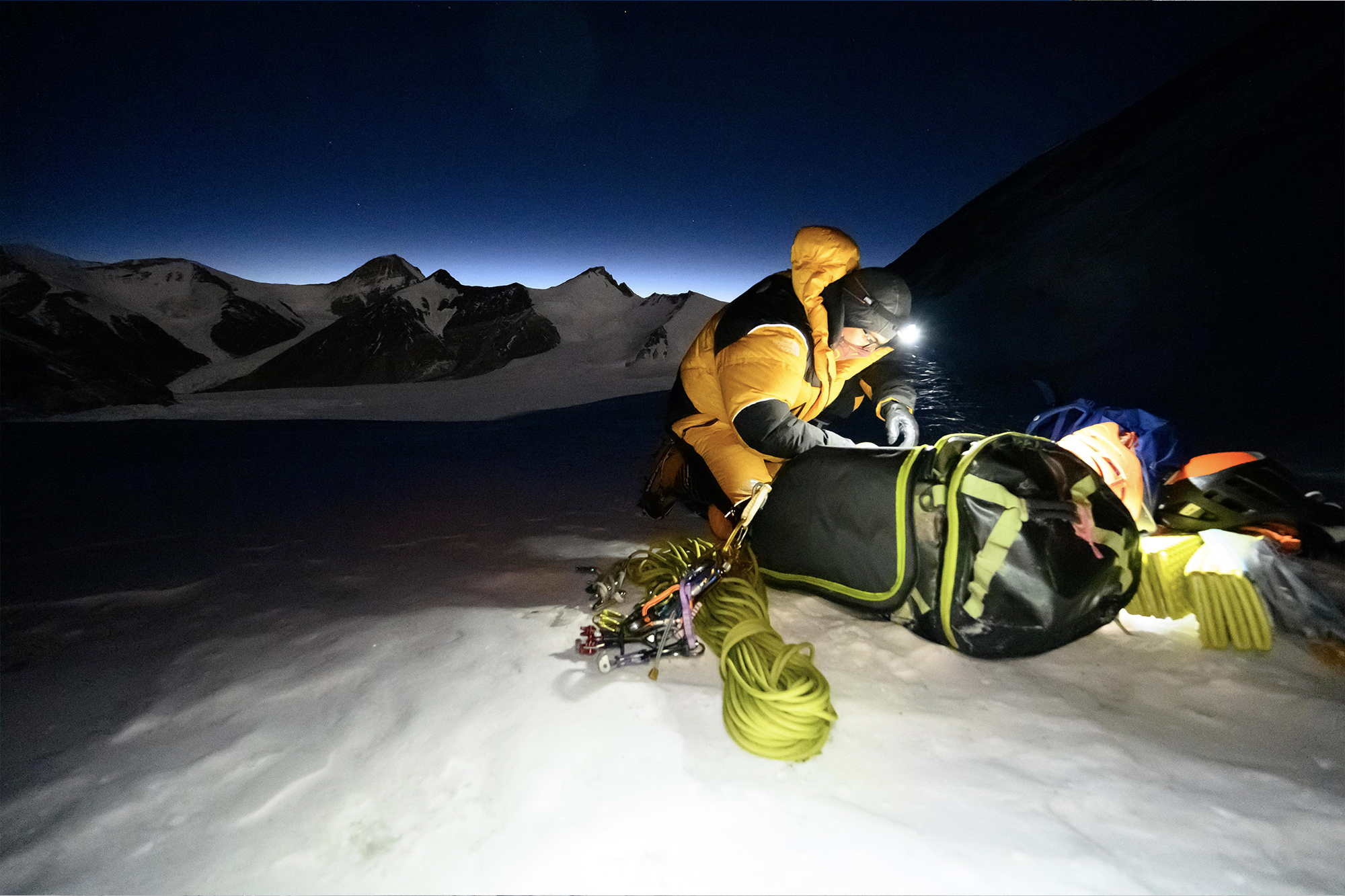 So let's remind you of what a normal Overseas Dual Time looks like.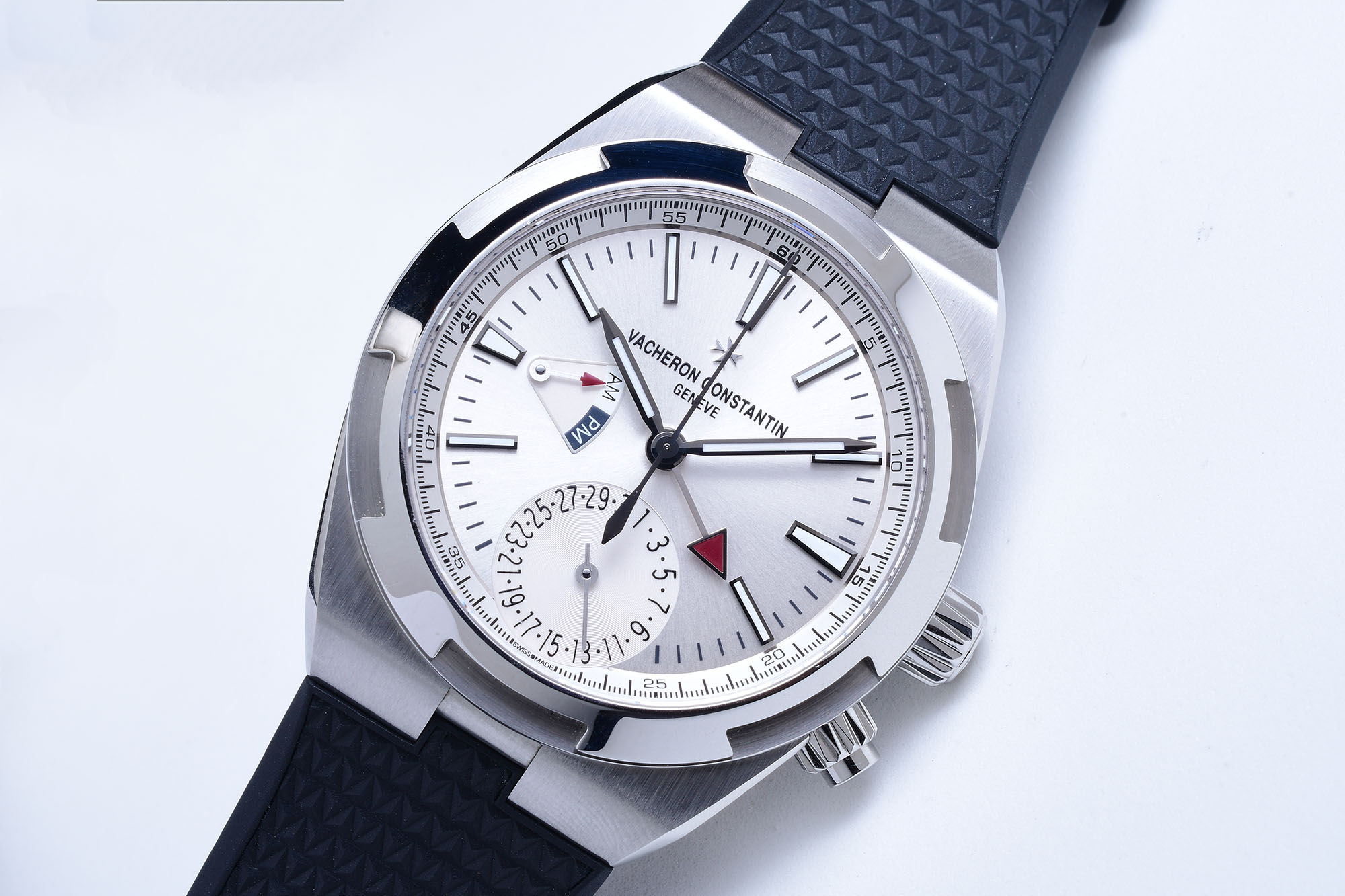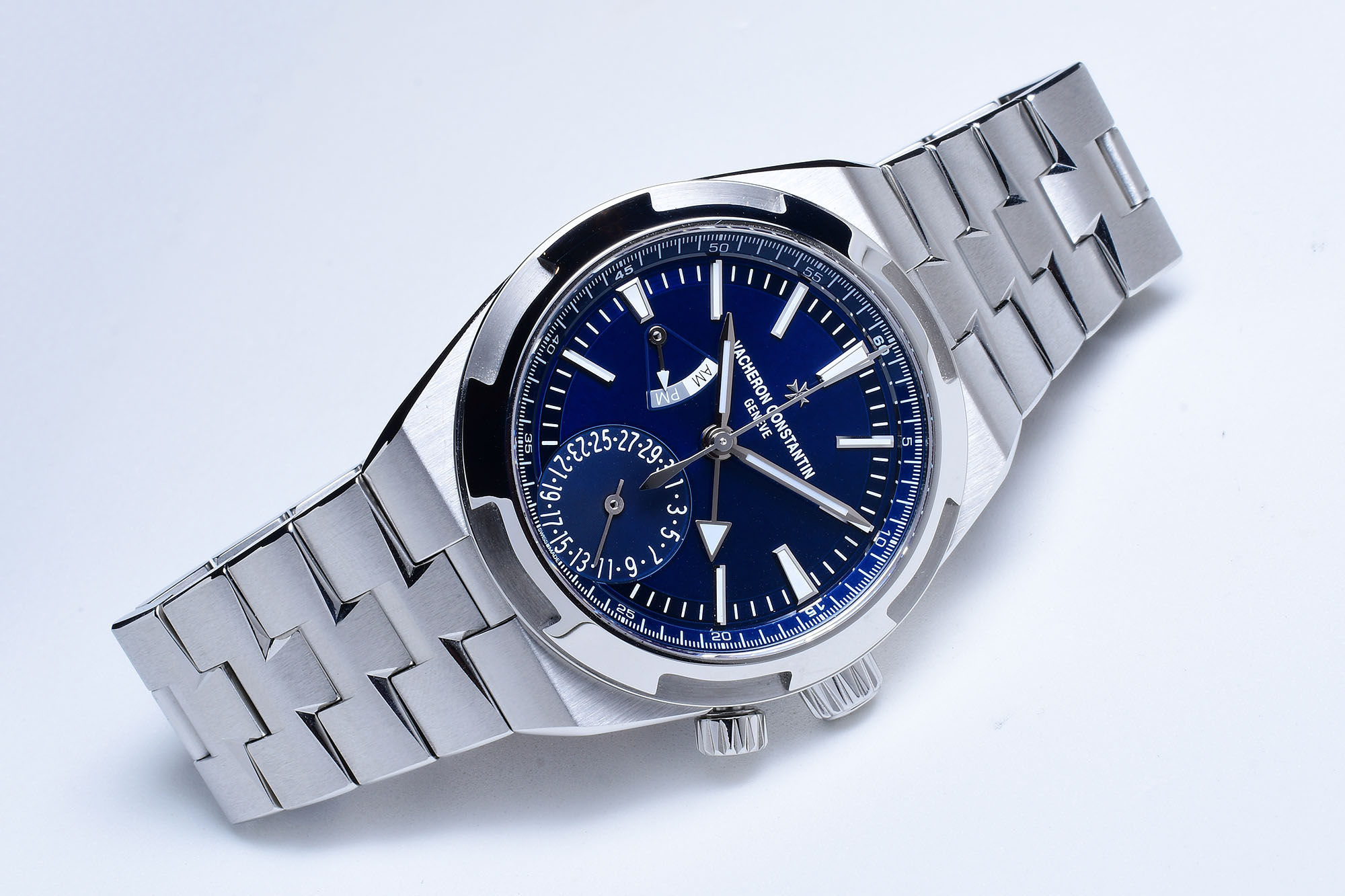 How is this watch different? Well, it is mainly by having aesthetics that come about from a performance oriented mindset in its creation. For starters the 41mm case is made mainly from titanium, with a touch tantalum included to reinforce the bezel, which you can see in the picture below (it is a slightly different colour from the titanium). Being part of the Overseas collection of course, this watch was also made to go on a matching titanium bracelet. Furthermore, a mission specific grey strap of Ventile waterproof fabric with orange stitching was also added.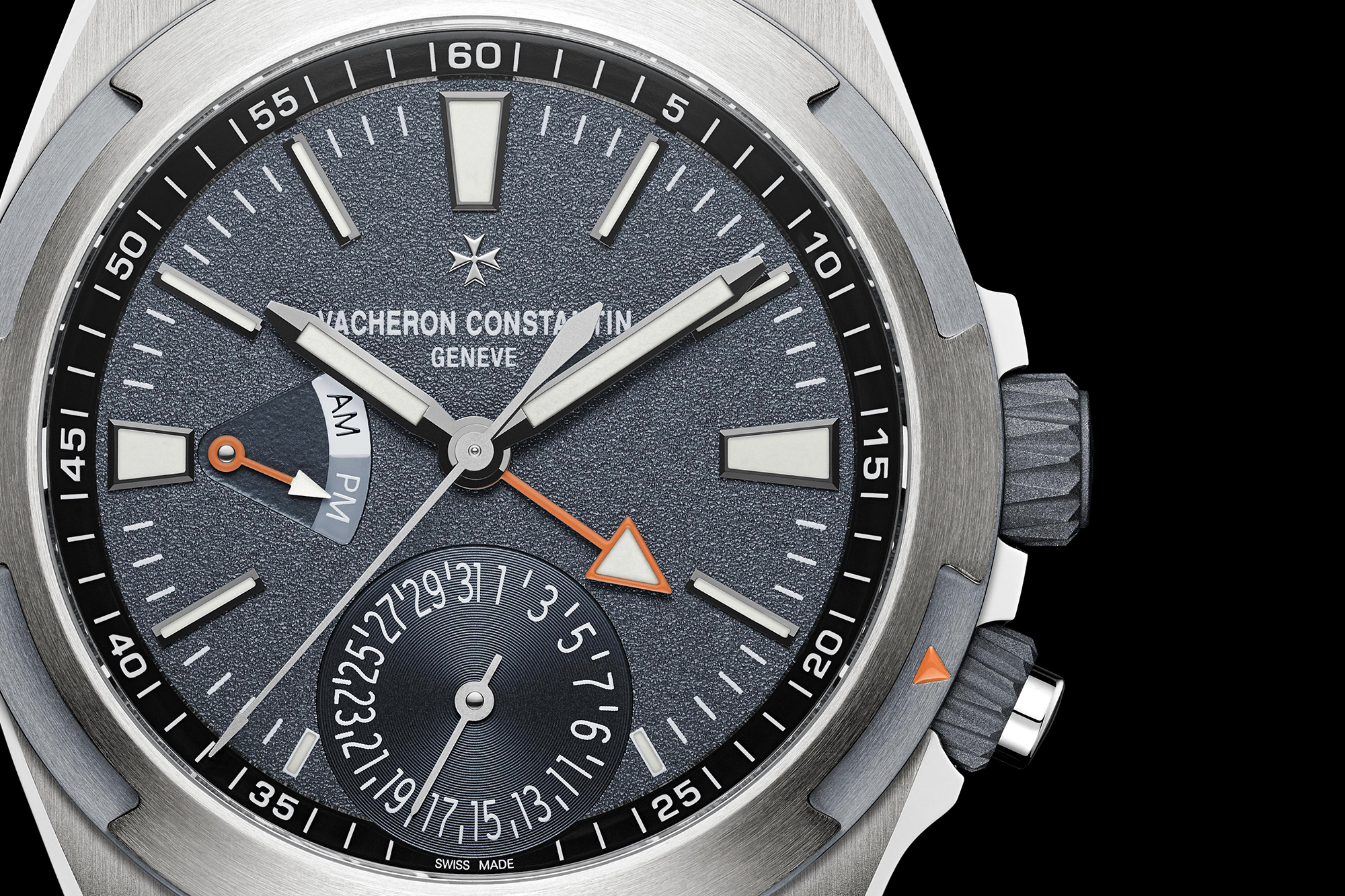 Then there is the unique grained textured grey dial that matches the strap, carrying large hour markers at the 3, 9 and 12 hour positions with correspondingly large lume plots, all the better to see the time easily during freezing nights on Everest. This and the titanium case, possibly a material chosen when every gram counts when you're hauling your gear up a mountain, indicate a more hard-core attitude when there is no time for wasting time because survival is paramount.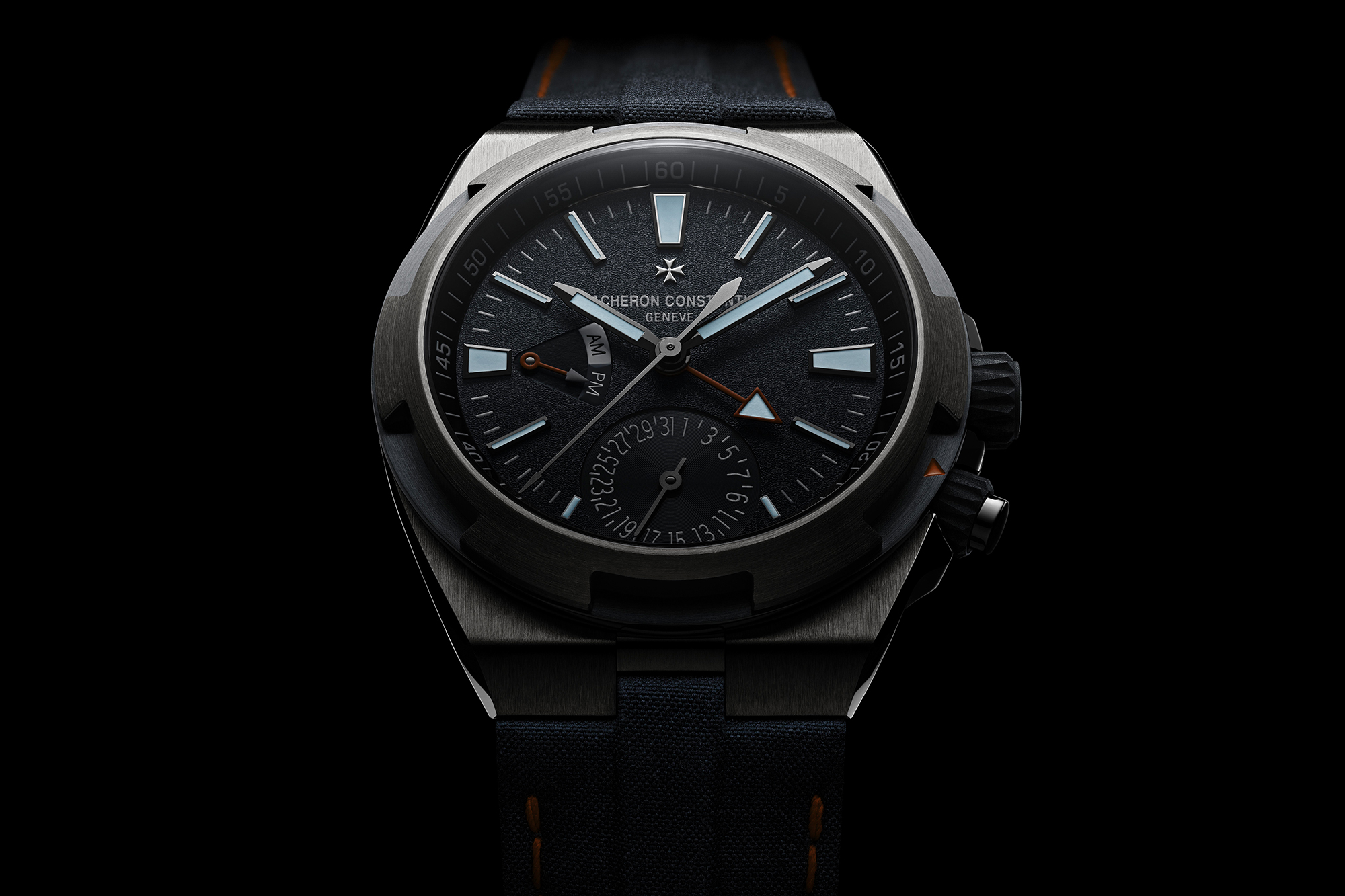 High visibility orange accents pepper the dial, from the pointer hand that indicate AM/PM (in your home time) to the 12-hour basis Dual Time hand. Even the little triangle on the edge of the bezel is in orange, and that points to the crown that corrects the date indication.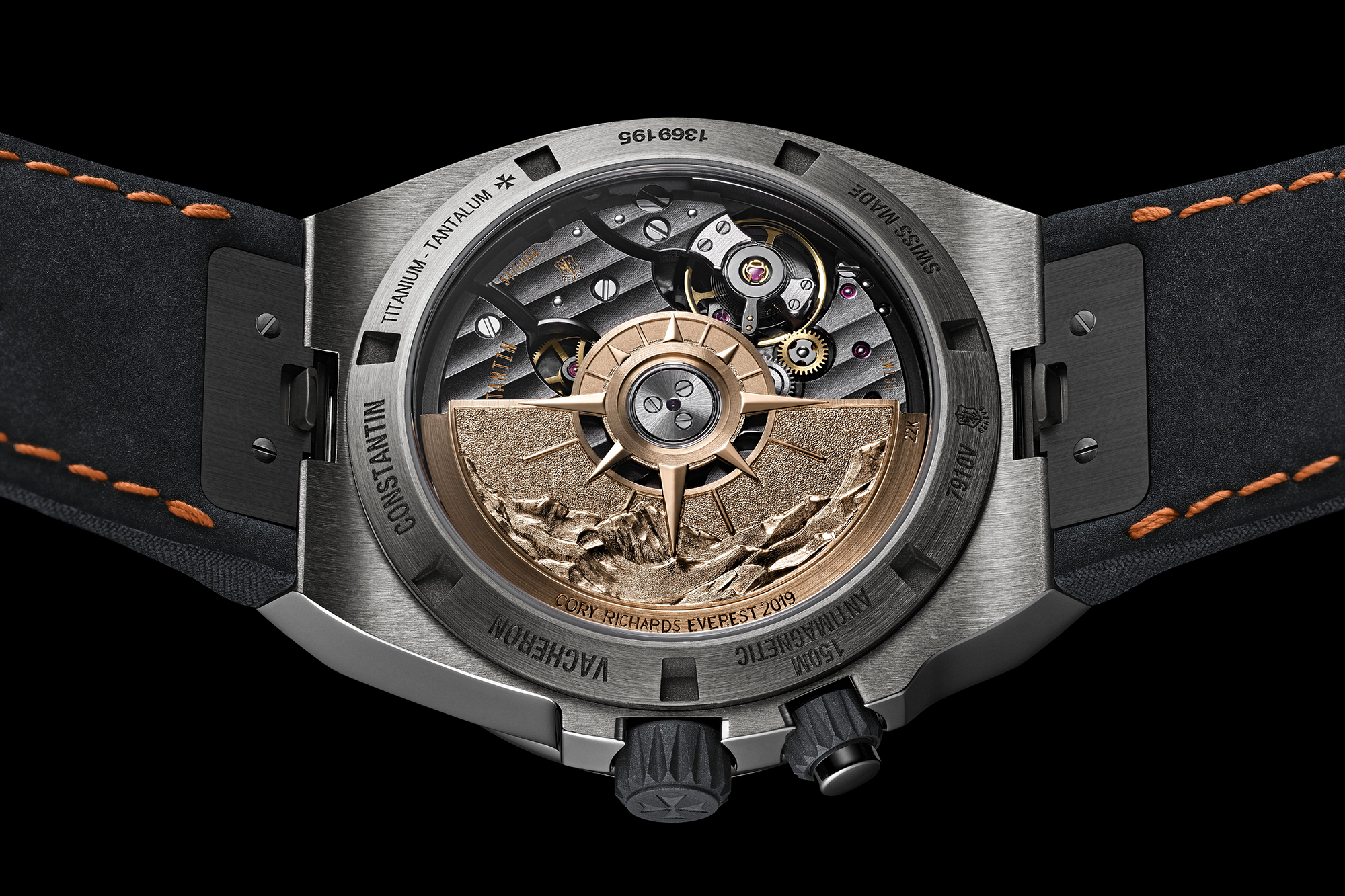 Round the back, there is a beautifully hand engraved rotor – with a view of Everest from one of Cory Richard's photographs. 
Specification wise, it's not hard to see that Vacheron Constantin have not held back in creating the ultimate explorer's watch. Heck, everything it can do basically matches up to the legendary Rolex Explorer 2, with the large centrally mounted orange hand basically saying as much. And given that we know that Cory Richards wore this watch on his recent summit bid up Mount Everest, we know that it is tough enough to survive the rigours of adventure. 
The crazy thing in all this is that Vacheron Constantin has no plans to produce the watch. 
I'm guessing however that they showed it to find out what the world would think of a watch like this. You don't mess about when you're the custodian of a brand like Vacheron Constantin, by releasing a watch that moves so far away from your core aesthetic. Best to avoid a dangerous mistake by showing a prototype this way and see how collectors take to it, with a real watch that may or may not be produced in series.   
You want your answer Vacheron Constantin? Make this watch – it is fantastic. Or if not, make watches like this for your Overseas line in the future.