I have long admired the Sinn EZM 12, one of the most purpose built watches ever made. It's the extreme narrow focus of who it was built for that is part of the appeal.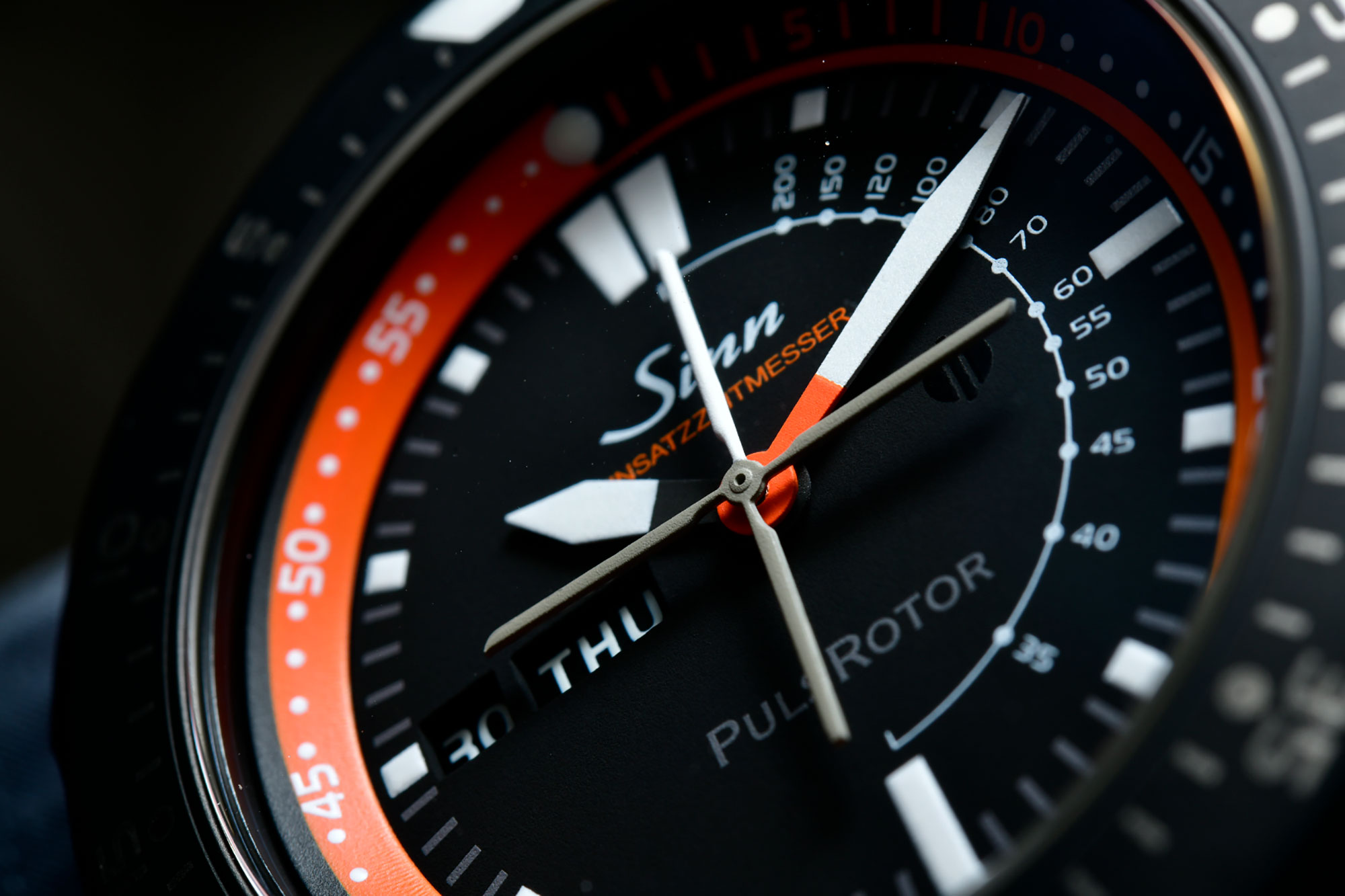 Specifically of course, this is a watch that was designed and made for helicopter emergency rescue doctors and comes with a set of features that are well suited for members of such a profession. Along with its tough (tegimented) stainless steel case that is 200 meters water resistant and anti-magnetic (important for an aviation watch), the medical features on board include an inner and outer bezel (for measuring platinum ten minutes and golden hour), and a four bladed seconds hand used in conjunction with a pulsometer scale to measure pulse, that only requires a 15 second interval before a pulse can be measured. Even the case is designed in such a way that it will not snag on rubber gloves, with every surface designed to be free of sharp edges. Lastly, the straps and bezel can be removed from the case quickly and easily for disinfection.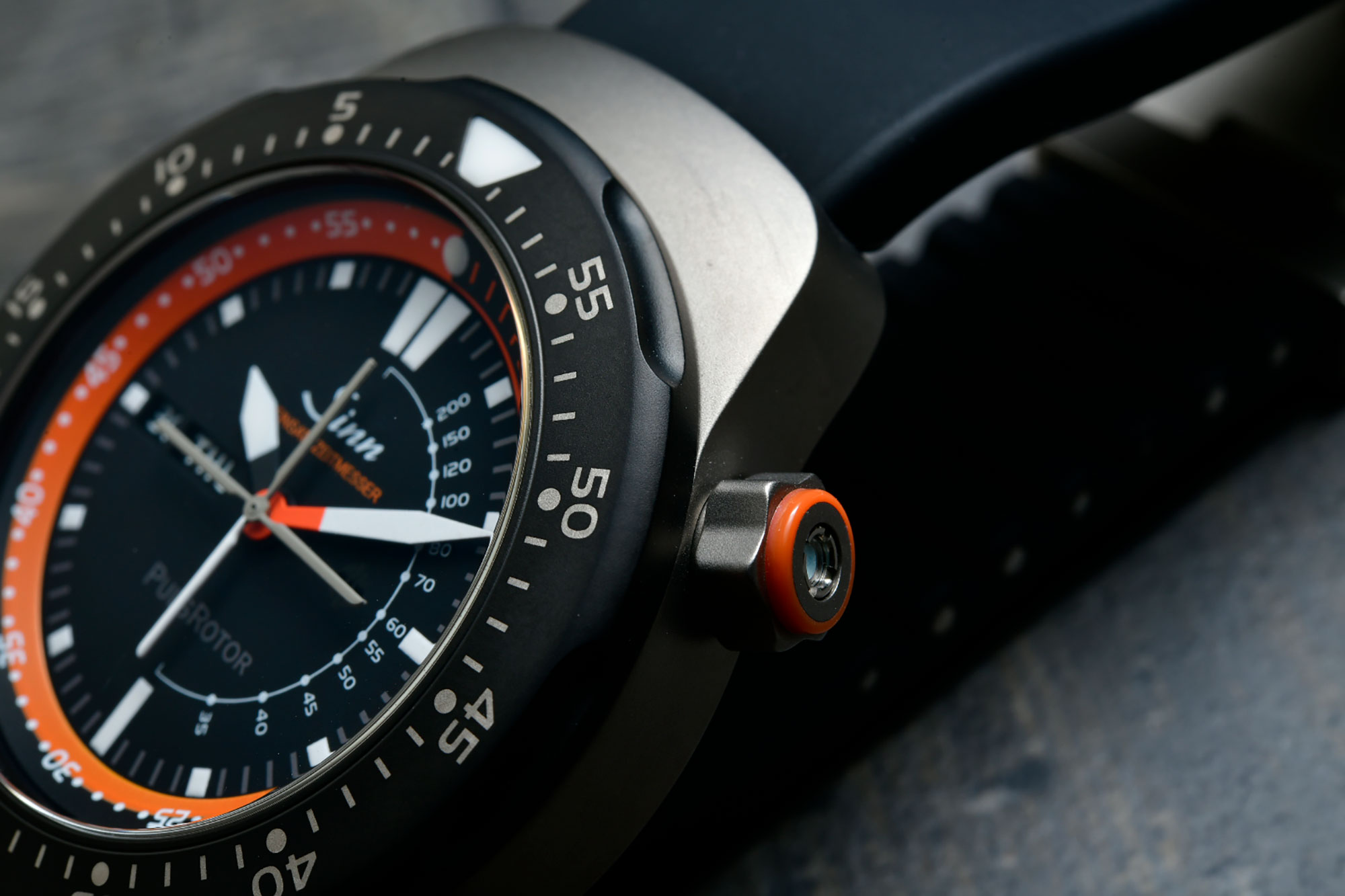 The 10-minute interval or the platinum ten, is a concept familiar to all types of emergency rescue and ambulance crews and is the period during which emergency crews, upon their arrival at the scene, assess the situation and initiate treatment and transport of casualties. The golden hour, also known as golden time, is the period of time following a traumatic injury during which there is the highest likelihood that prompt medical and surgical treatment will prevent death. These are the aspects of time that are crucial for a doctor to be aware of in an emergency, and they are accounted for in the inner and outer bezel design of the EZM 12.  
While you can buy one to wear if you are a land based doctor or paramedic or even want to pretend to be one of these medical professionals, I think that to properly evaluate how useful a watch like this is for its intended purpose, one really has to speak to a real helicopter emergency doctor.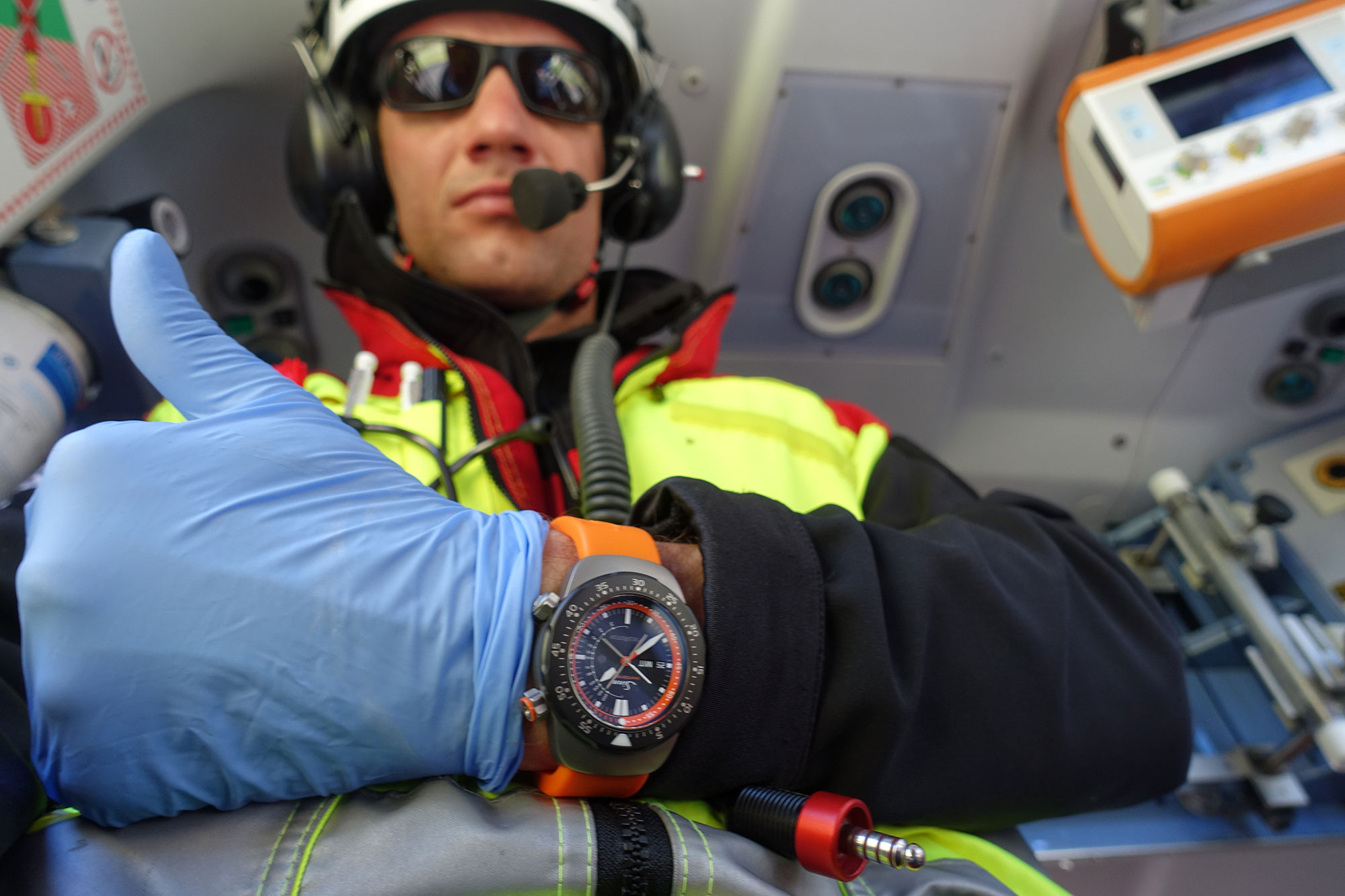 Enter Martin Leitl, one of the helicopter emergency doctors who was invited to test the watch in its development. You can find out more about his background from this article on the Sinn website and this one from his personal website.
What are the unique skills that an airborne emergency doctor has to have compared to those who are ground based?
Basically we both need the same skills concerning medicine. Most emergency doctors start on the ground in an ambulance and then, if possible, they switch to the helicopter. The additional skills depend on the area/region where the rescue helicopter is based – as it could be near the sea or like where I'm from in Switzerland, close to high mountains.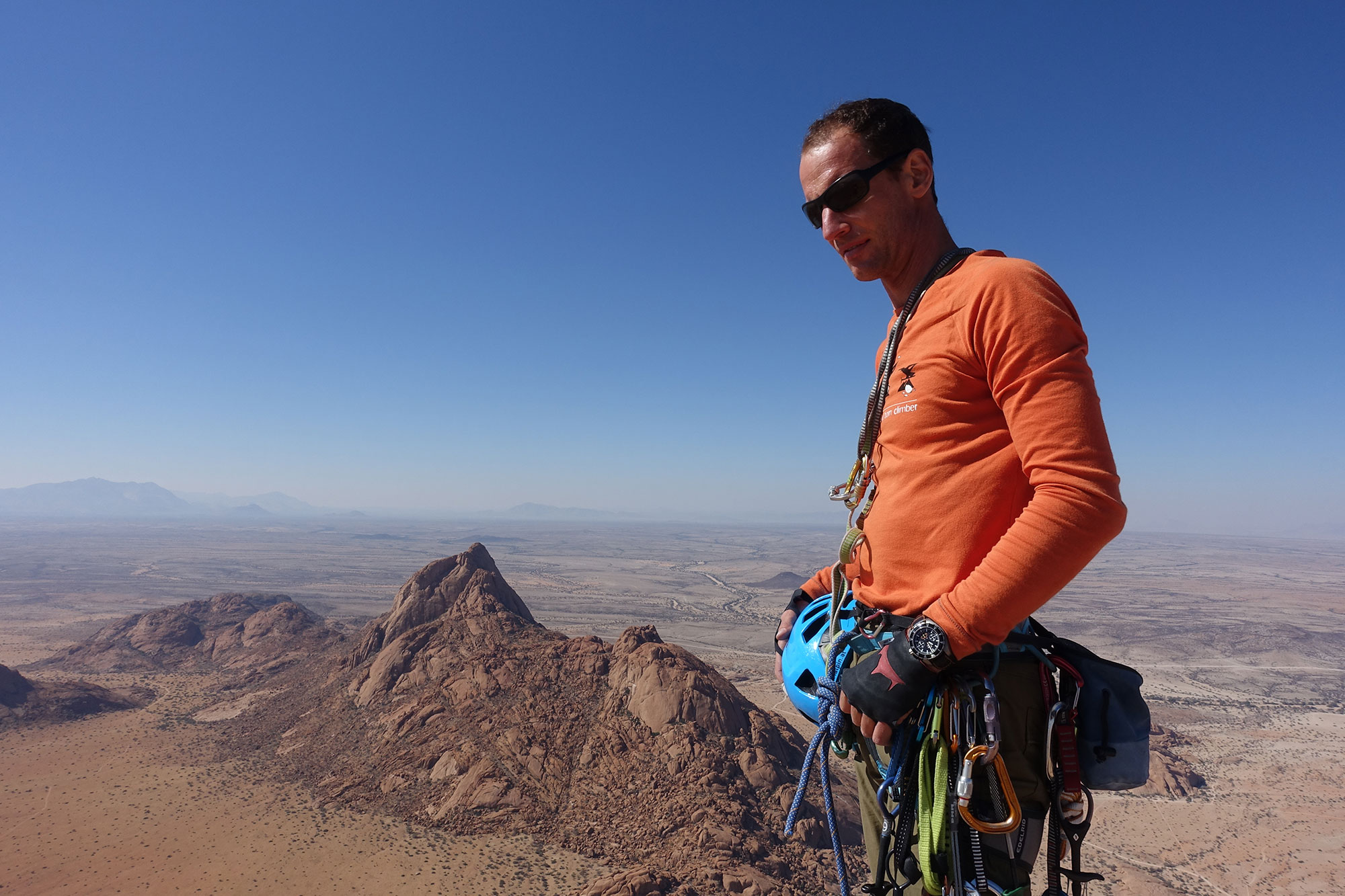 For me, I have to be able to move and work under mountain conditions, and to be familiar with dealing with snow and rock. For complex rescue missions, an additional mountain rescue specialist joins the crew to go in with the doctor (or alone) to get to the patient and to take care of the safety of both patient and doctor.
Can you give me examples of what are the most serious medical emergencies you have encountered in the mountains?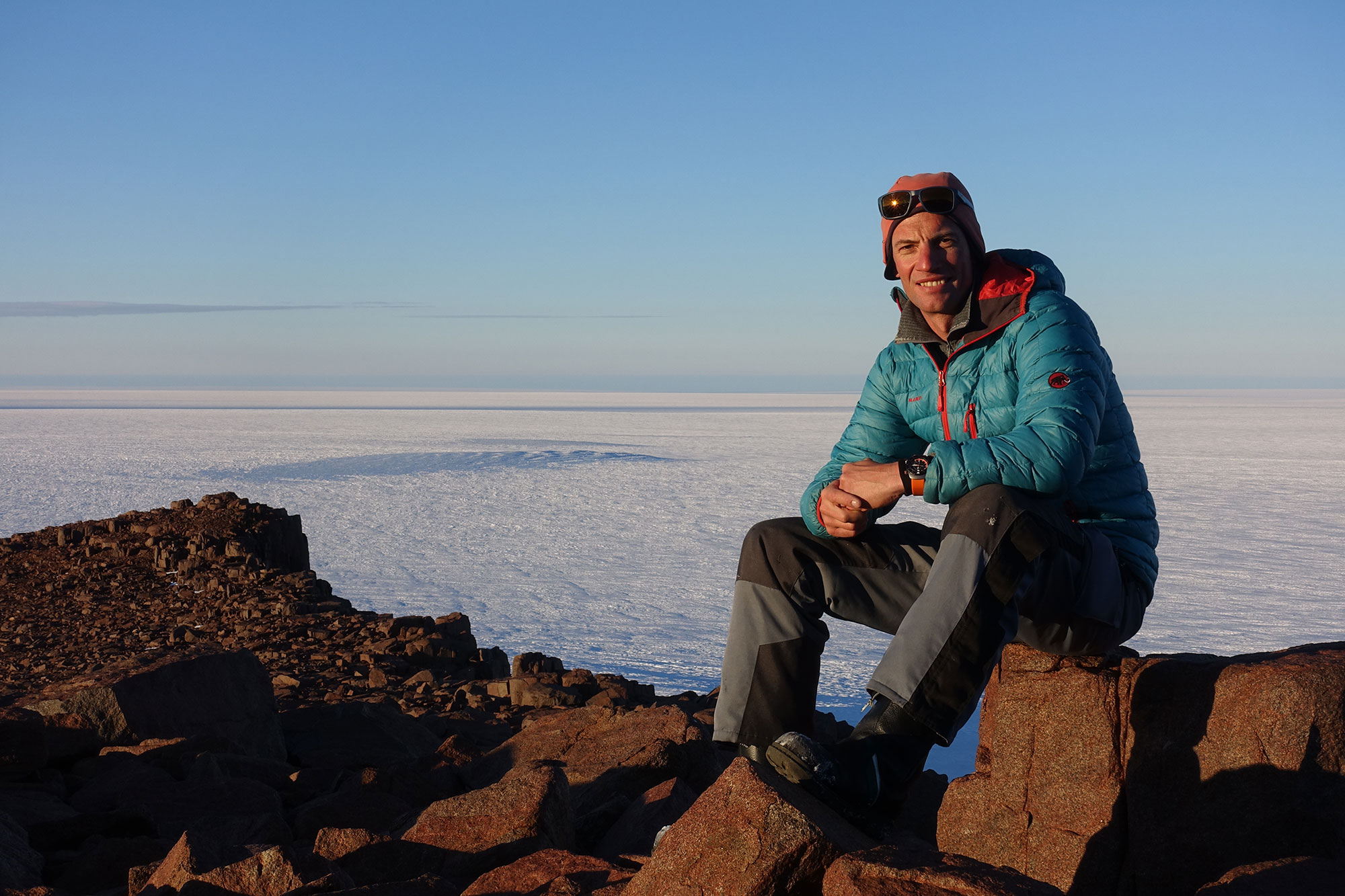 Here, around the high mountains of the famous Eiger, Mönch and Jungfrau we have to take care of avalanche victims, accidents in the ski areas, mountaineers who were hit by falling stones or who fall from the mountains, and of course there are injured para-gliders and sometimes very severe injuries of B.A.S.E jumpers and wing-suiters.
I read that at the age of 16 you became an active member of the Bavarian Red Cross Mountain Guards where you started your first training in first aid and mountain rescue. What aspect of this experience made you want to become a doctor?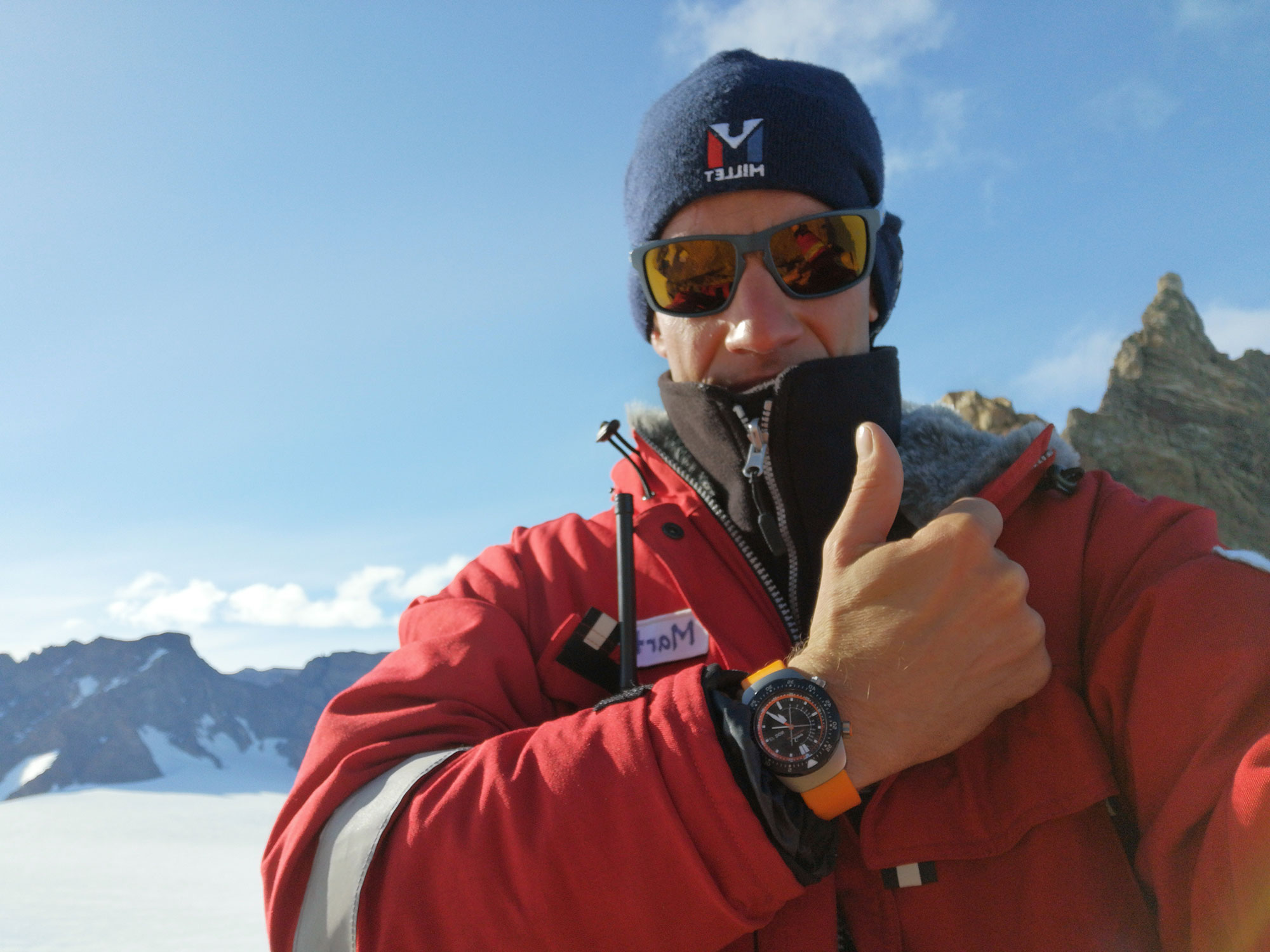 As I love mountains and outdoor sports I know what can happen there and how lucky someone is to get medical help. So it was not a far step for me to join the Mountain Guards where I first learned about medical issues and rescue tasks. I was also interested in the world and conflict areas in the world – I don't know why exactly. But I wanted to go out there to work in these areas to help the victims and also to learn about the problems and conflicts in the world. This is why I joined "Doctors Without Borders" (Médecins sans frontières).
What specific medical training is necessary for mountain medical emergencies?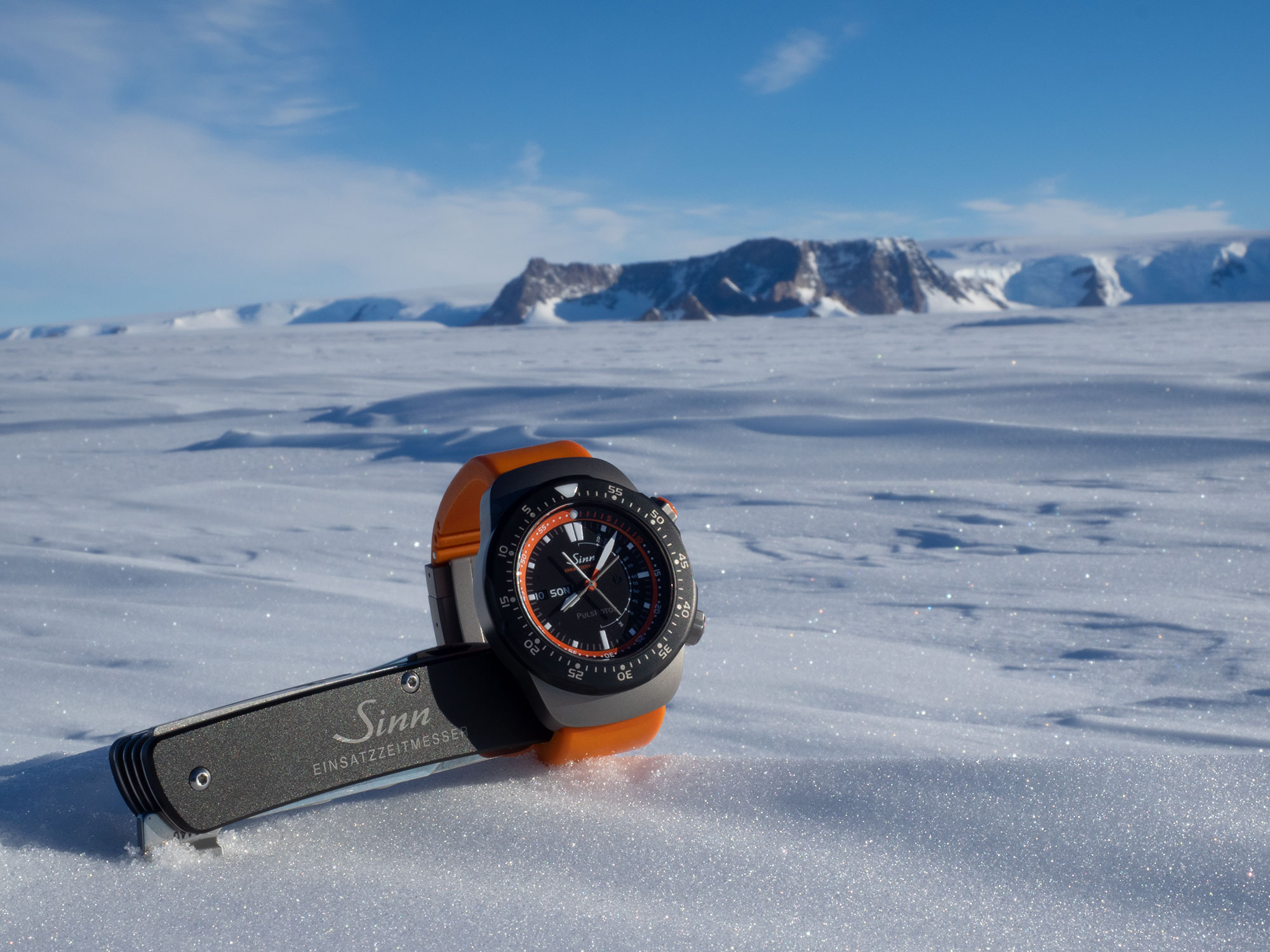 Doctors must be trained in emergency medicine and in addition to this have experience in mountaineering. There are mountain medicine courses (winter and summer) which also include training in technical issues of mountain climbing. And of course we get special training with the helicopter to be able to do a long line rescue.
Tell me if you have used the special features of the EZM 12 in an actual emergency scenario?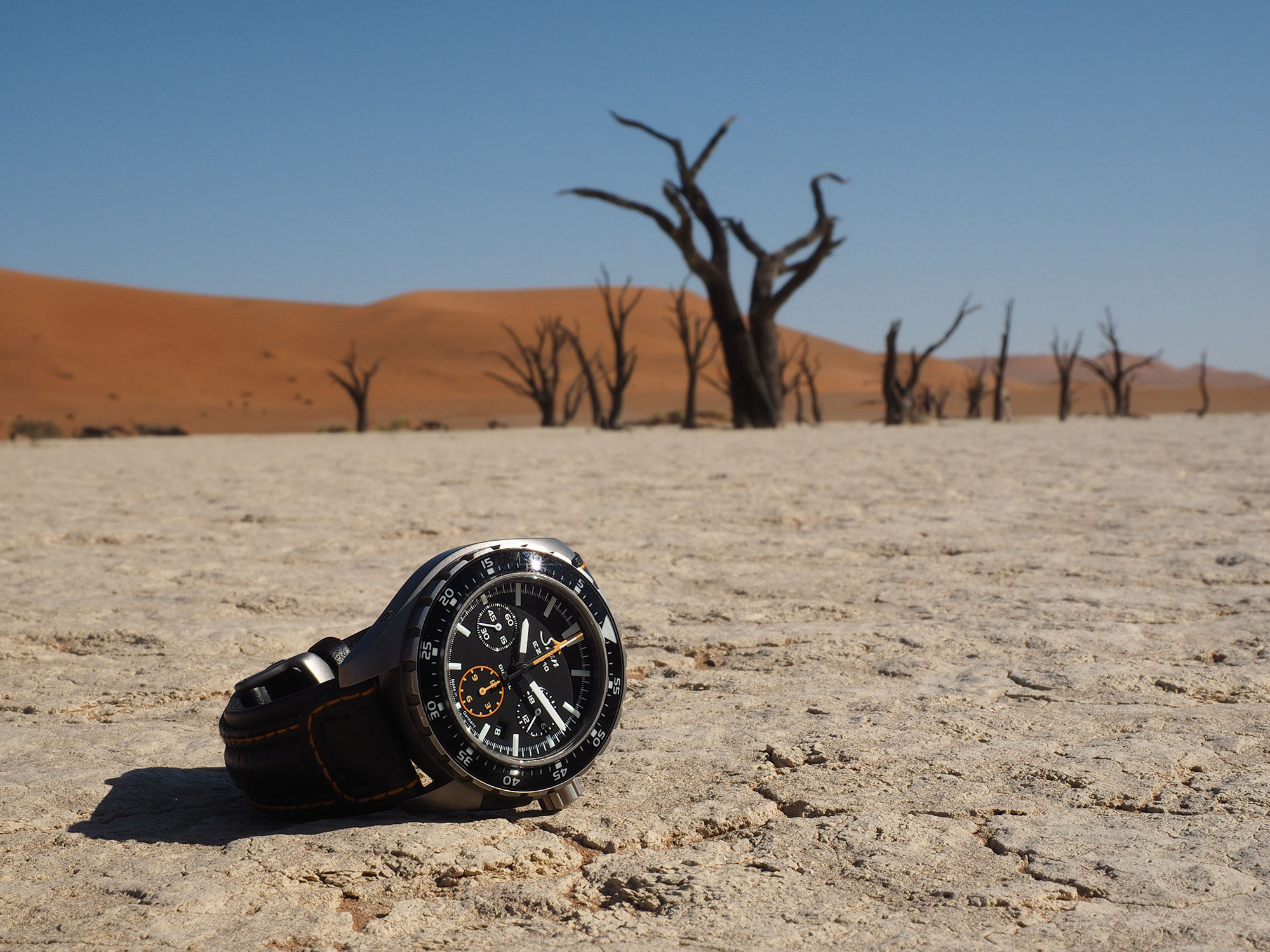 I always use the special features on my missions: I set the inner bezel at the time when I get to the patient to know how long I am already with him. The outer bezel I use to mark the time when I give certain drugs, for example, Fentanyl, which is a strong opioid against pain. Before switching to the EZM 12 and also during my first mission to Antarctica, I used the EMZ 10. With that watch I started the stop function when I arrived at the patient and used the outer bezel to mark the time, when I gave a special drug. The EZM 12 replaces the more complex chronograph function of the EZM 10 with its inner bezel.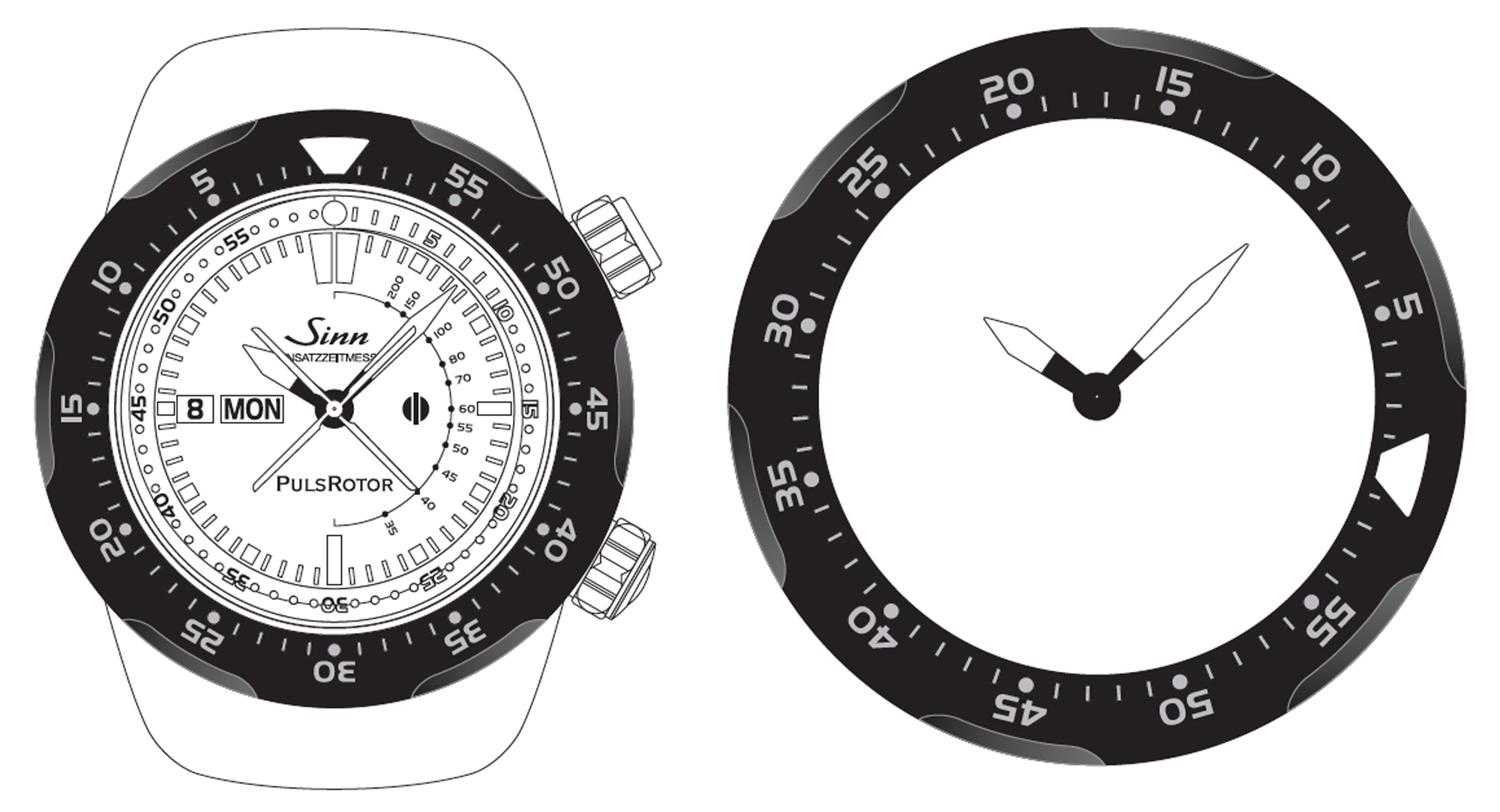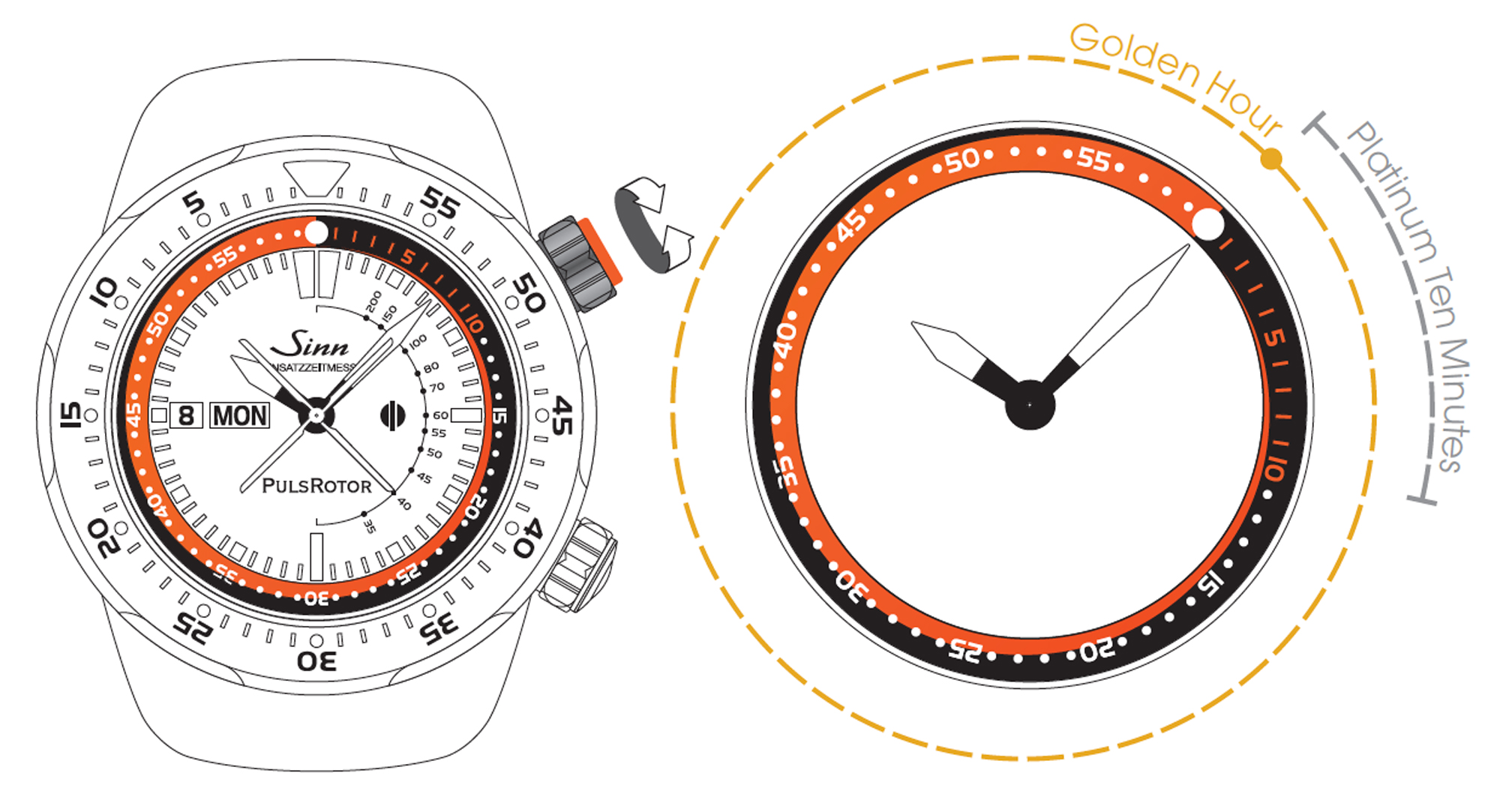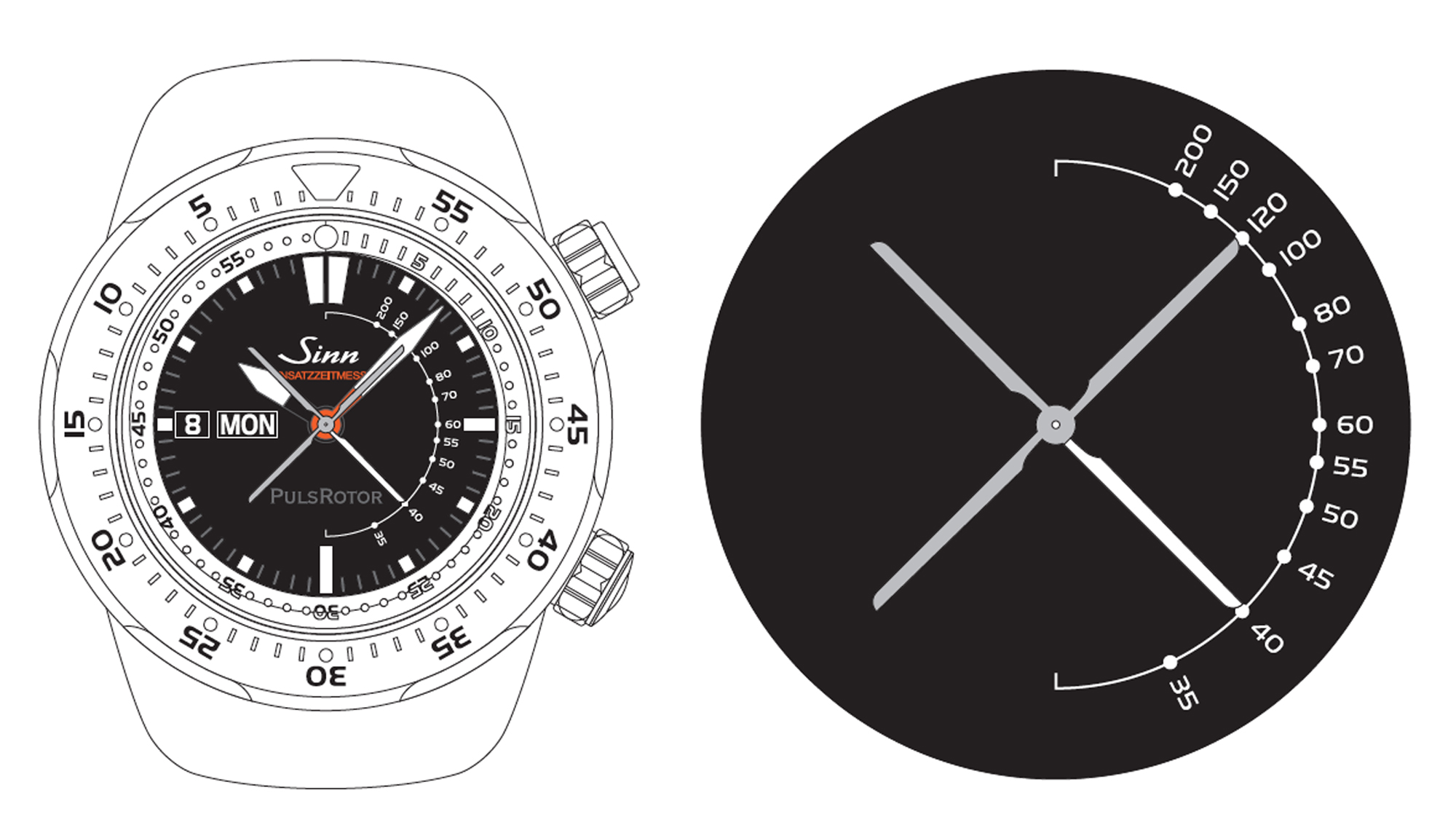 Do emergency doctors actually use a pulsometer?
Well, we always have a small electronic finger-clip pulsoxymeter with us (see below) and of course a proper ECG/monitor/defibrillator for severe cases) in the helicopter but also to carry along (but heavy). So for "normal" cases we use the finger-clip pulsoxymeter.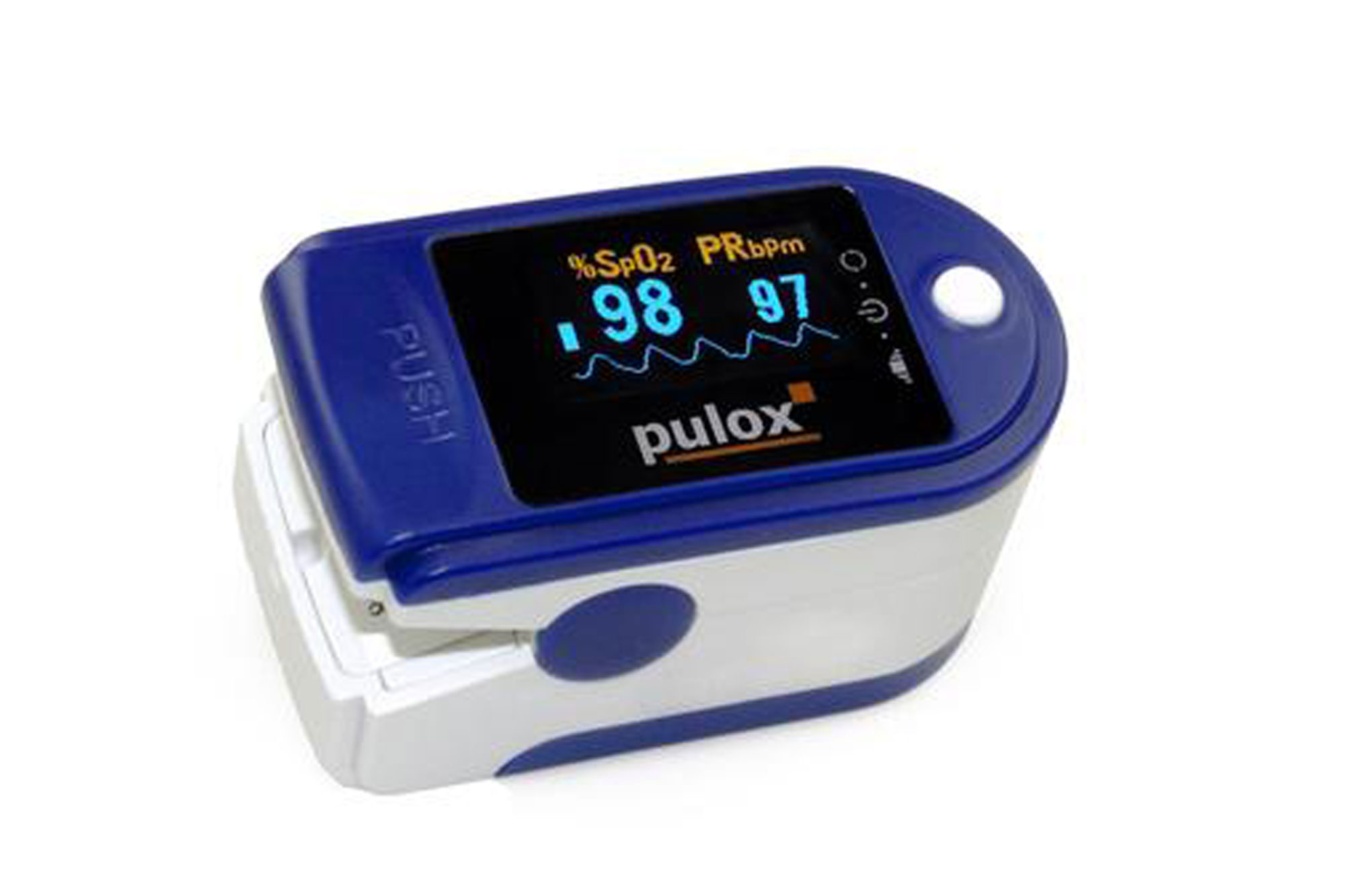 The pulsoxymeter shows us the heart-rate and the oxygen saturation of the blood very quickly.  But you never know. Sometimes these electronic instruments don't like harsh conditions like low temperatures, and so the EZM12 with its pulse rotor is a nice feature to have as an overview over a patient's heart rate. I also really like it because it gives the EZM12 a special helicopter touch.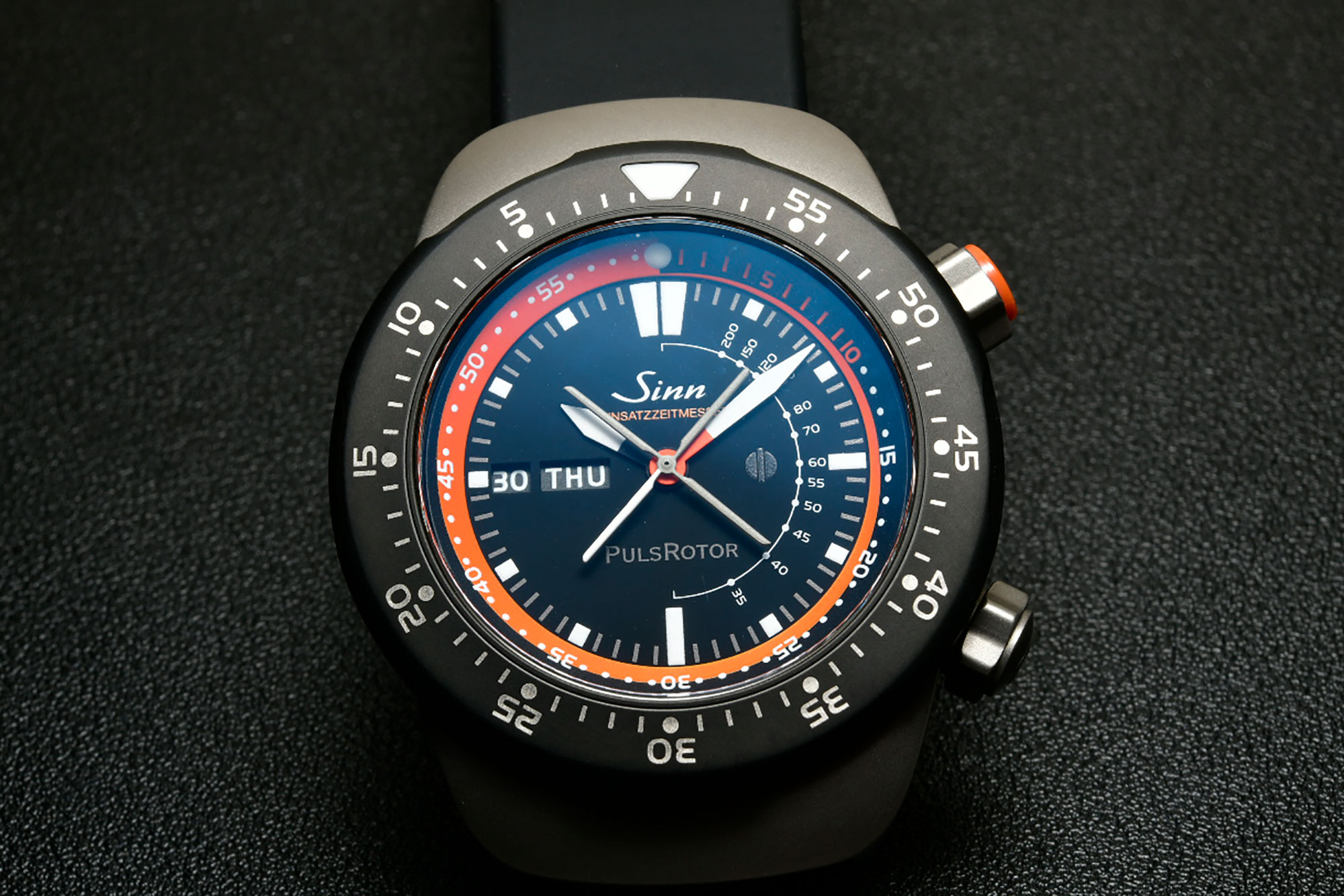 You mentioned in the article that you appreciate mechanical watches, which is why you appreciate the EZM 12. What other watches do you own or admire?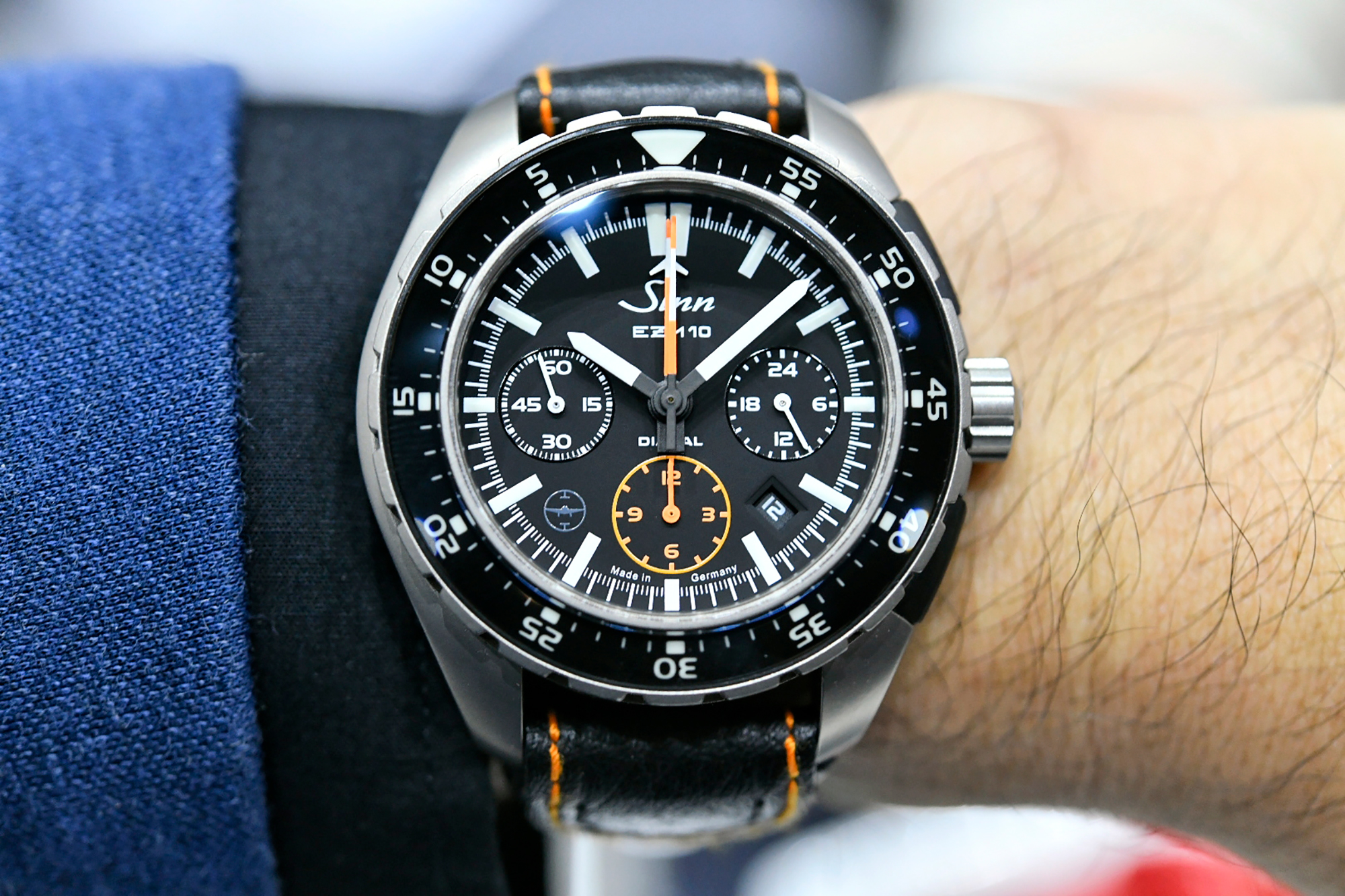 Well, the first mechanical watch I bought was the EZM 10. I choose it because it is also really made for harsh conditions so I was happy to wear it when I was joining the first scientific expeditions in the Antarctic. Then the EZM 12 came out and I had the honour to test it and I really liked all the special features that it had that were designed for an emergency doctor. The most unique thing about the watch is the fact that you can easily clean and disinfect it with the easy to remove strap system.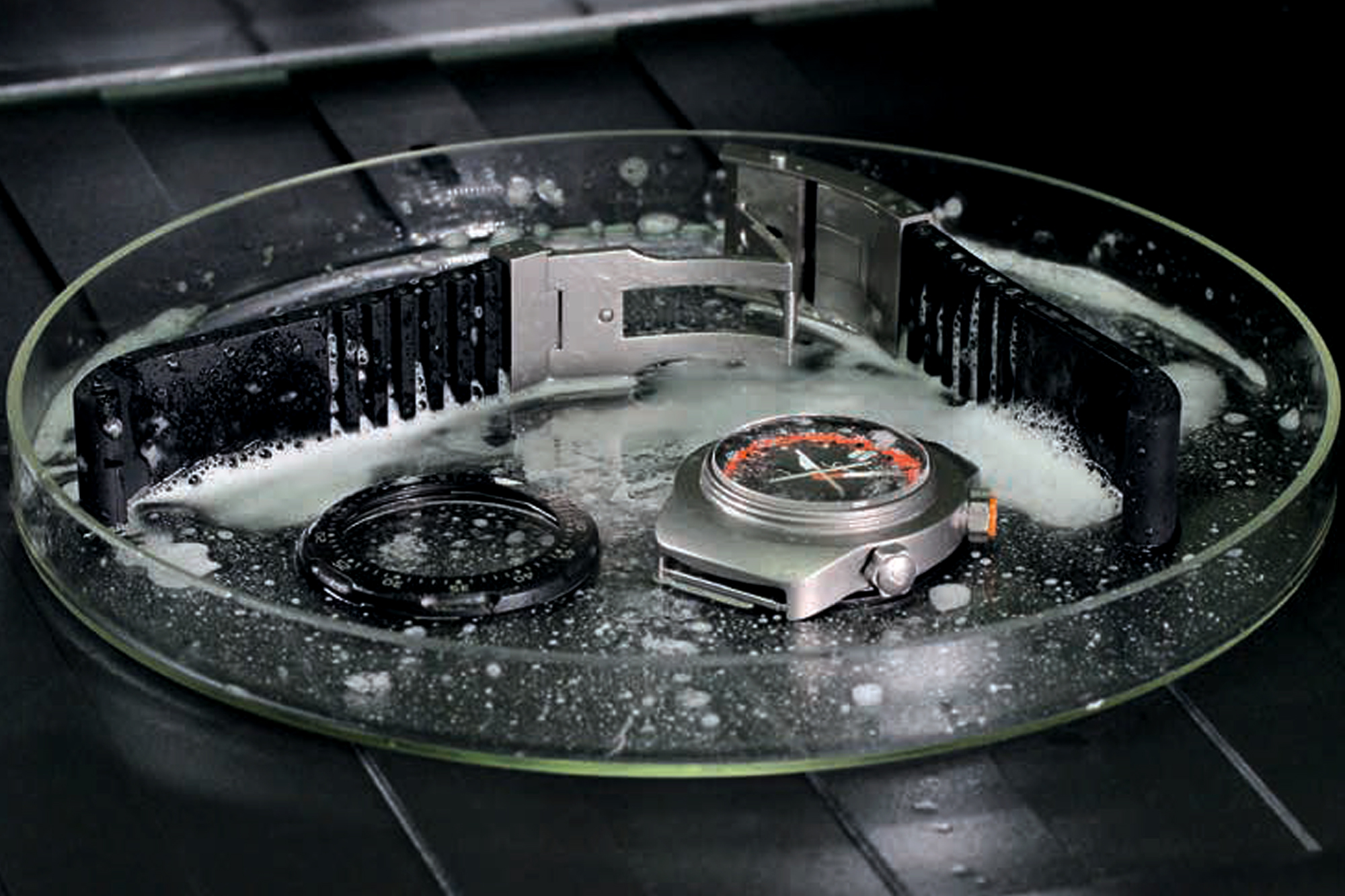 In general there are of course other nice mechanical watches but I like Sinn watches also because of the materials they use: I enjoy the titanium of my EZM 10 because it is so light-weight. One day I may have a look at the elegant classic pieces from the Sinn collection – maybe when I get married.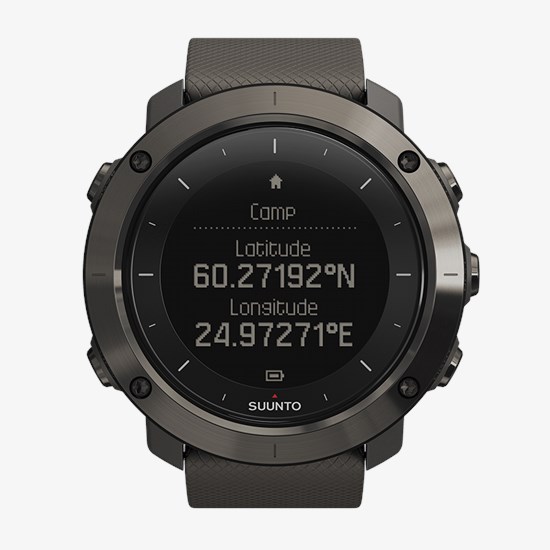 For my work as mountain guide, I of course use a digital watch with altimeter and GPS – it is a Suunto Traverse. (pictured above)
What attracted you to the EZM 12?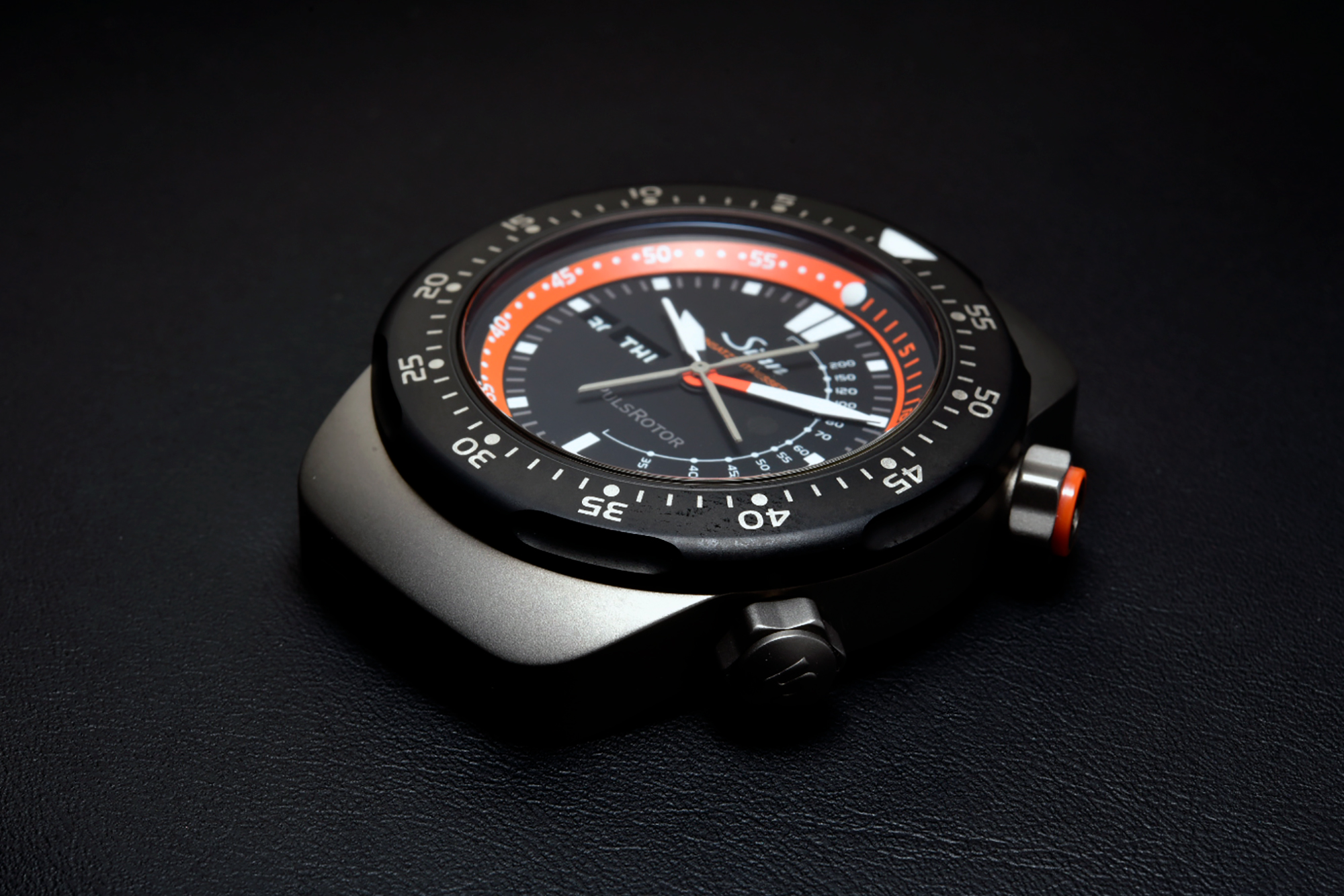 The design is puristic and very durable and still it contains the most useful features for my work. And it is water resistant – as we are working  in all weather conditions
What features of the EZM 12 do you find most useful?
The medical based features such as the inner and outer bezel, and that it is easy to clean and disinfect. Also the watch and strap on the wrist is very comfortable.
Do you wear the EZM 12 everyday or only when you are in the mountains or expect to encounter tough conditions?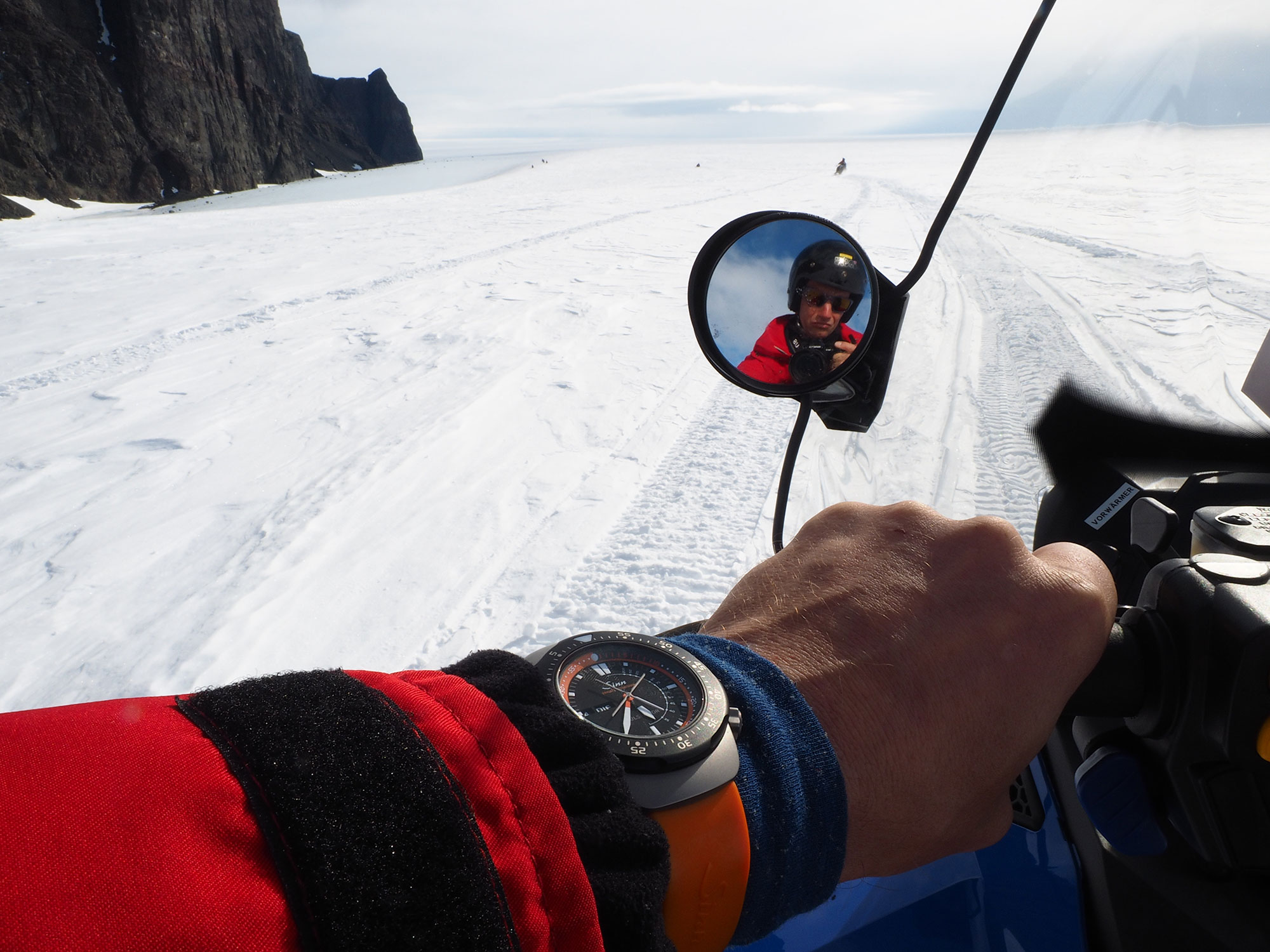 I wear it on my rescue missions, during my work as a general practitioner in a walk-in-clinic and as an every day watch as it looks very sporty. I don't wear it during my work as mountain guide (as I need a watch with altimeter and a clock and GPS for emergencies.
Is there anything that you would tell Sinn, based on your experience with the watch that you would improve in a possible next version of the EZM 12?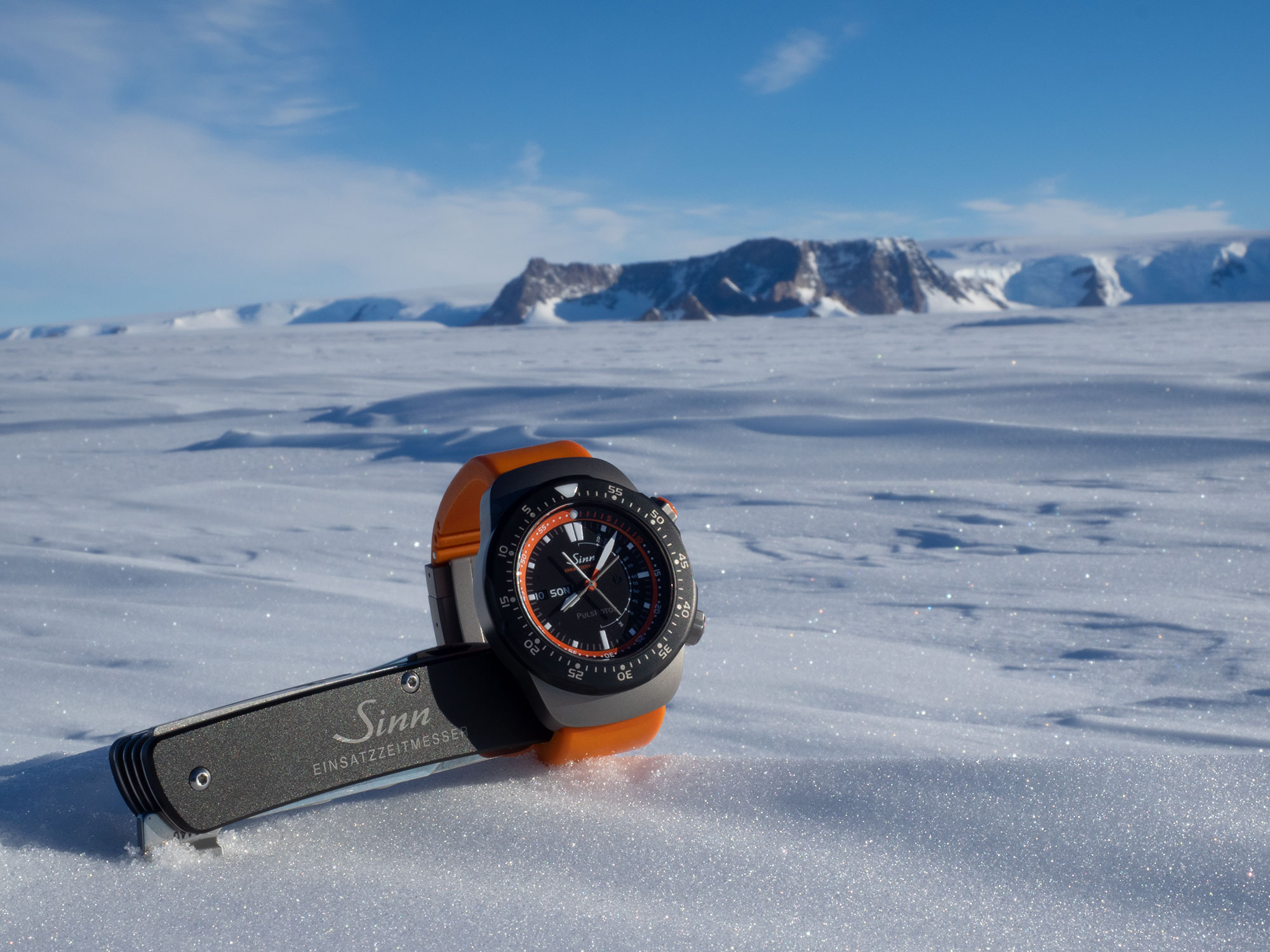 No, it is really a cool watch. They developed the watch with the advice of an airborne emergency doctor and this you really can feel. It is made for this job.
Sinn has produced a really interesting brochure that details the special features of the EZM 12. It's worth taking a look. You can download it here.