Azimuth has always retained a special place for me because of the brand's uniquely playful and inventive spirit of watchmaking, expressed in the quirky complications it makes for their watches. Case in point is the brand's icon – Mr Roboto, that even today is remembered by watch connoisseurs who were conscious at the time of its release in 2006, and has attained a cult like following even till today.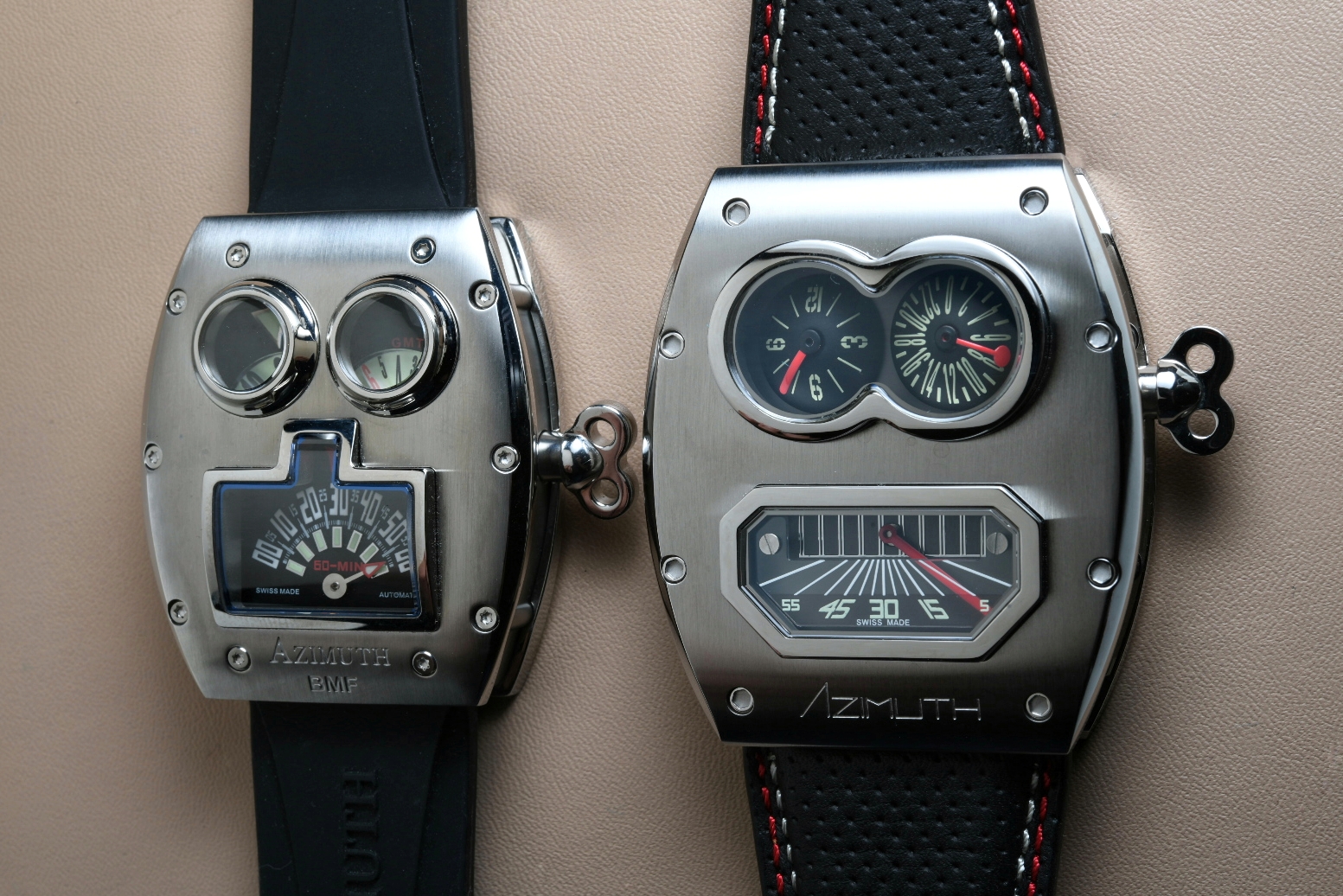 One of the other watches that I have known about and that has always captured my attention was the "Back in Time" or "BIT" for short. First launched in 2009, its signature complication is that it displays the passage of time going backwards, with the hand (or hands) running anti-clockwise on the dial as opposed to the normal clockwise direction. Azimuth made single and two handed versions of the BIT when it was first launched. 
These watches work very much as you'd expect from the name, in that the time indication goes anti clockwise to tell the time. Now, one would wonder why anyone would do this, and it turns out that there are quite a few interesting things to be said about it which I will explore later.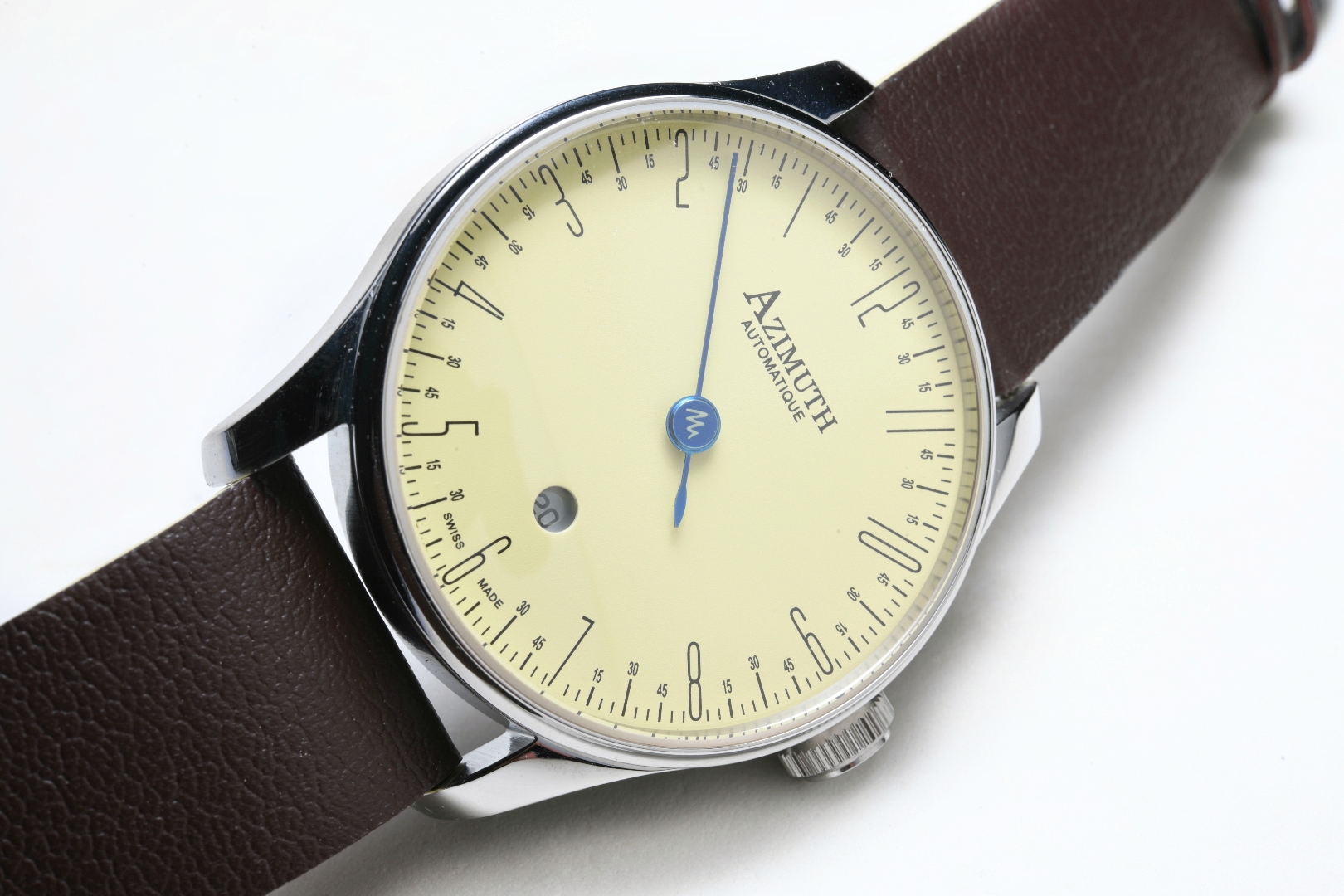 Now, such a complication is achieved in a relatively simple way, and the easiest way to imagine it is to have one additional gear in between the drive-train and the hands. By the very nature of how gears work, this basically reverses the motion of the hands to achieve the complication. Of course, that's just the theoretical basis of how it is achieved. The nuts and bolts of making it work however, are a little more involved than that, and require an additional series of gears instead of just one. Overall however, the process is relatively straightforward from a watchmaking perspective.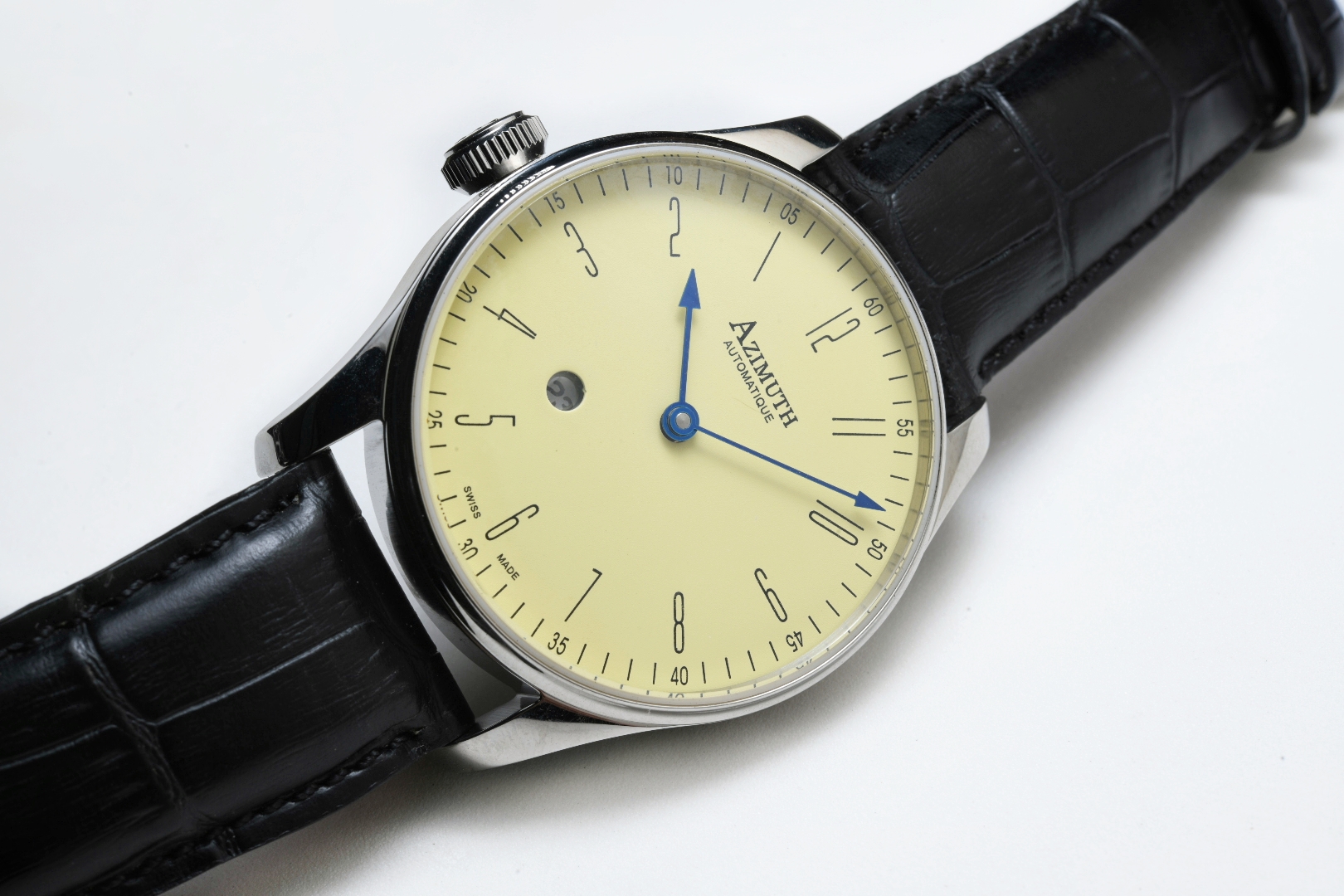 One could imagine, after realising this, that such a complication, of a backwards time indication, would be an idea that has been seen in the watch industry many times. It turns out that this is not true at all.
Some examples of the same complication
The first known I was able to find is the "Goofy Helbros" Original Issue Backwards watch from 1972.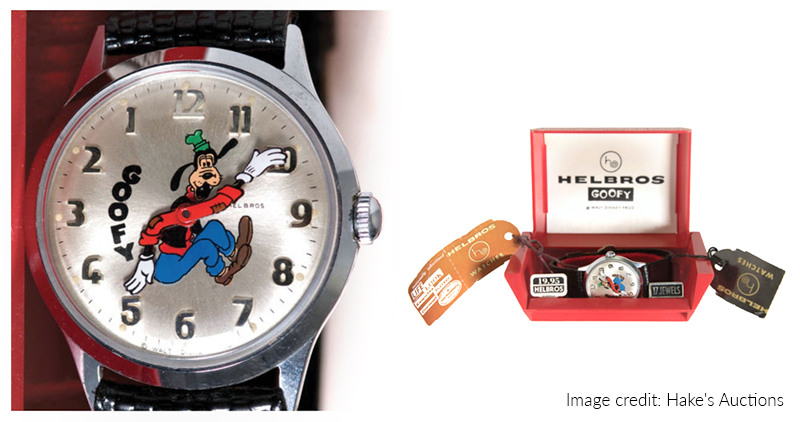 In fact, this was the watch that inspired Azimuth founder, Christoper Long, to want to create a version of it as well, differing from this watch by creating a single hand version as well, which together with a two hand version, came out in 2009.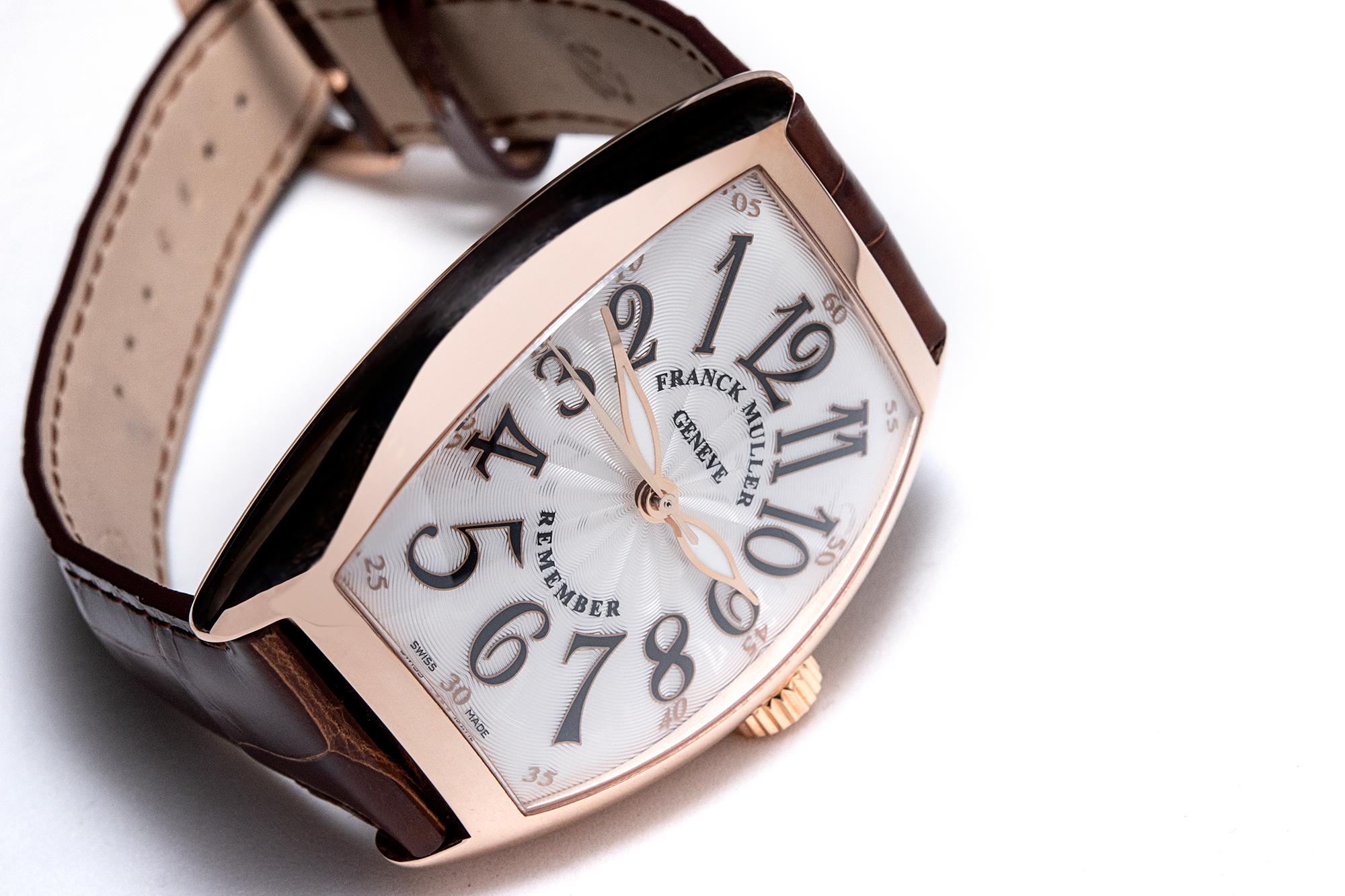 More recently, in 2019, Franck Muller introduced the Cintrée Curvex Remember which has essentially the same type of complication. Given that this is a brand that gave us the exceptional Crazy Hours, which plays with the notion of a unique time display already, this watch, albeit at a higher level of price and prestige than what was already available with Azimuth, made sense. 
Of course, this short list only includes watches that are mechanical, and does not include the many quartz based ones that are available right now by doing a simple Google search. 
Left-handedness and the poetry of time – or what does it mean? 
The Back In Time watches beg the question, what is this complication for? Certainly, it can be quite puzzling to have a watch like this, that deliberately makes it difficult to read the time, since most of us are used to reading hands that go in a clockwise direction. 
Yet could it be so?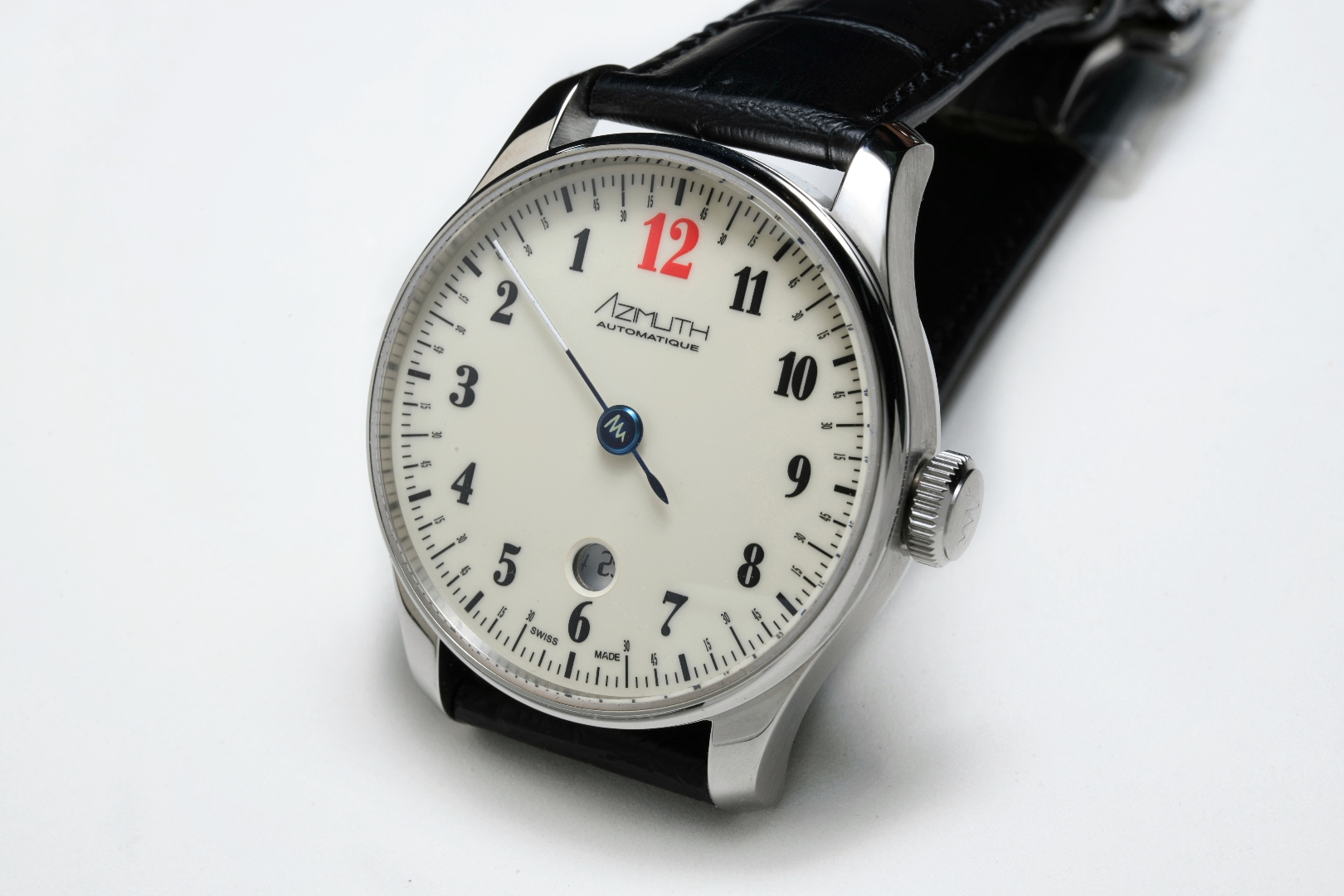 In researching this complication, a friend of mine told me something that I did not realise, and that is because I am part of the dominant majority, in that I am right-handed.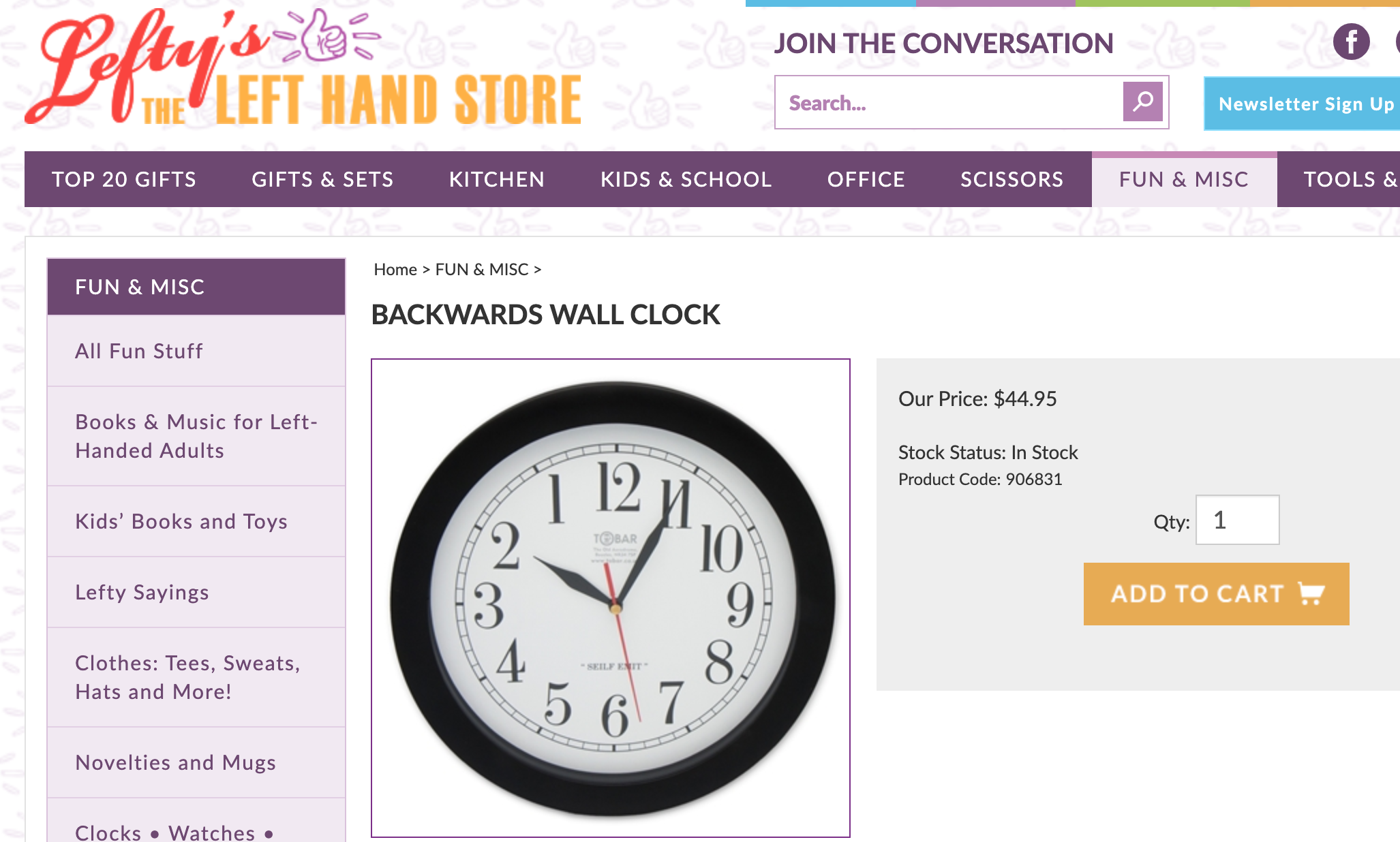 The moment she saw the Back in Time watches, she recalled a situation when she was younger when her mother brought her to a shop selling items that were designed for left-handers. One of the items that the shop sold was a clock that basically does the same thing as the Back in Time complication in that the hands move backwards. I asked her why a clock like that would exist, and she had no definitive answer, but stated that this type of clock was intuitively easy for her to read. When I probed further, she asked me to draw a circle, and to note if I did it in a clockwise or anti-clockwise direction. Turns out that I did it clockwise, as did many of the right-handers that I tested. 
It seems then that the world as we know it has been created with right-handed people in mind, and left-handers who view the world in a different way, have had to retrain themselves to fit in. It's an interesting thing to realise, and for the Back In Time watches might perhaps be a useful tool for left-handers to have, allowing their dominant sides to come out once in a while.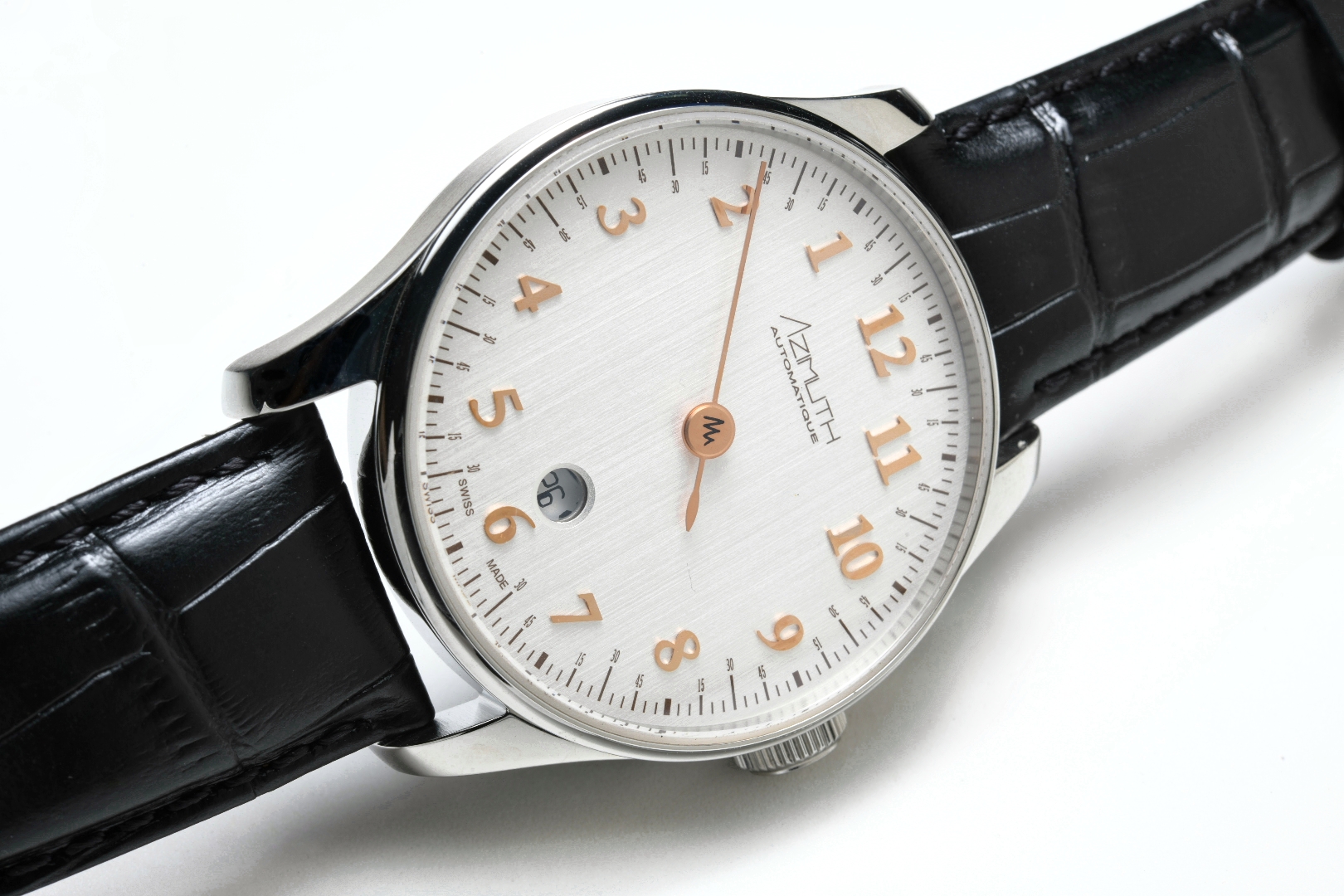 Of course, leaving left-handers aside, the more obvious attraction about the Back in Time watches, is how it plays with the notion of time. There is something poetic about considering time in a different way. 
Think for example of some of the old quartz based backwards watches I've seen before, show a picture of Chairman Mao on the dial, subtly indicating that communist China is a society going backwards. This is certainly not a sentiment that applies today, but the idea is interesting nonetheless.
Not only that, these watches also play into the notion of turning back the clock, of having a second chance to do something again, like how in the Christopher Reeve version of Superman in the movie "Superman 2", when he flew against the earth's rotation at such high speed that time went backwards, so that he could save Lois Lane from dying.
Back in Time Variations
There have been quite a few variations of the Back in Time over the years, which I have attempted to show in this article, both in single and two hand versions. One notable example is the one with the Singapore flag on the dial, with the flag's crescent moon moving backwards to tell the time.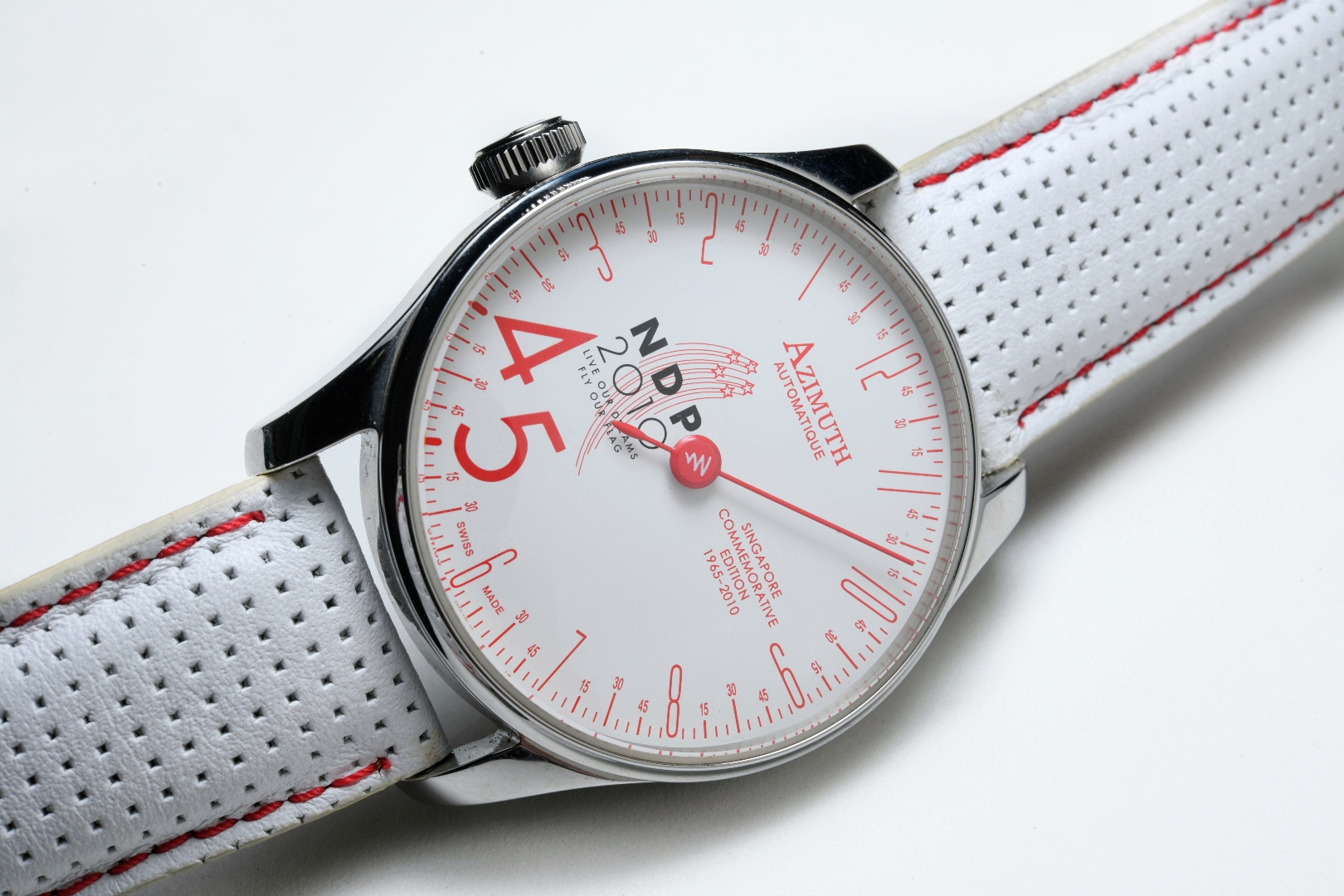 My favourite though and the one that I feel really captures the essence of the Back in Time collection is this particular pilot model seen here, in which it is basically  a pilots watch turned on its head.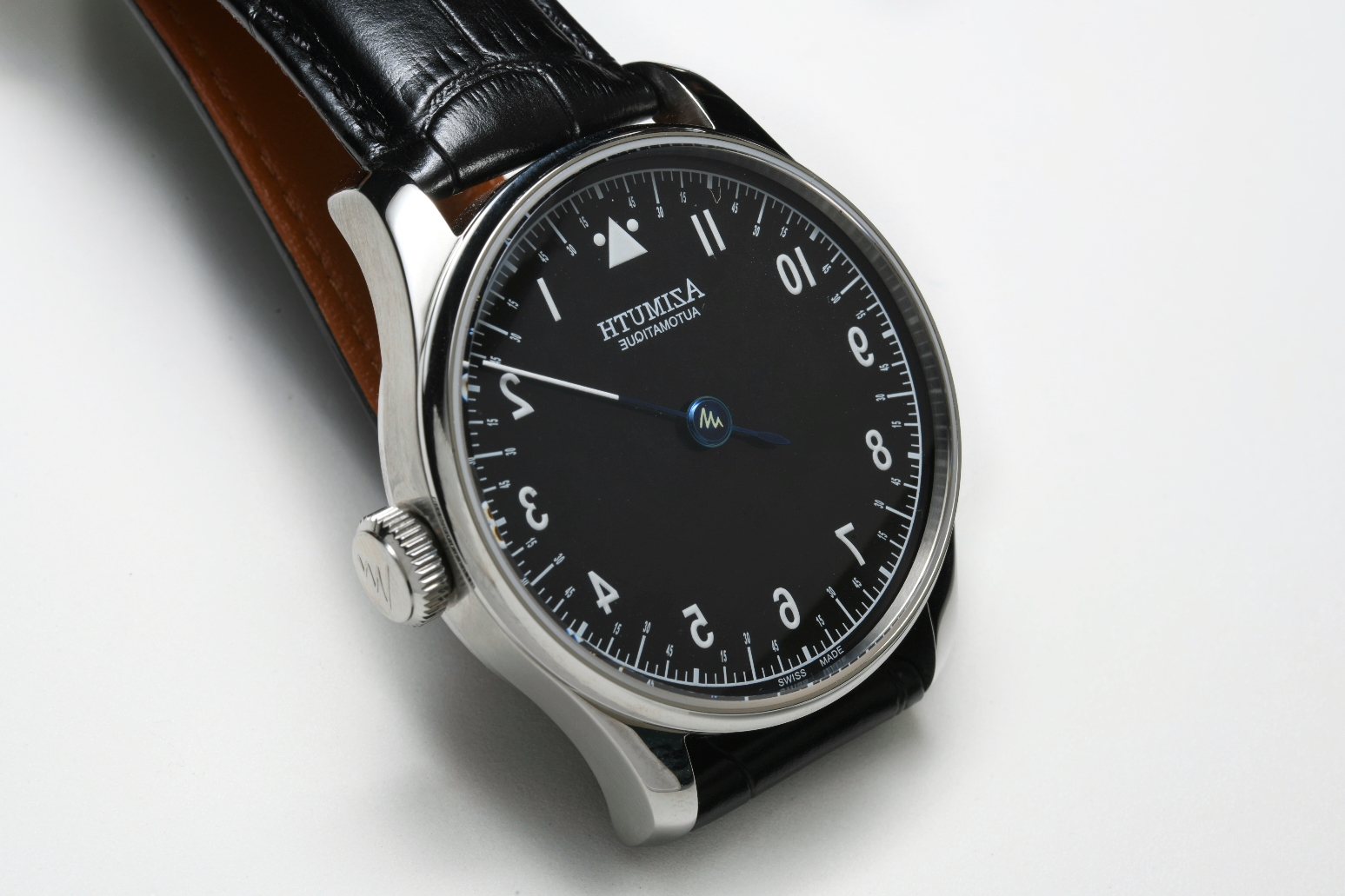 Why is this interesting? Well, if you held this watch up to a mirror, you can read the time in the mirror image as you would a normal watch. The effect is quite surreal, and the fact that the Azimuth logo and Arabic numerals are also printed backwards completes it. Even the position of the crown appears like how a normal watch would in the mirror.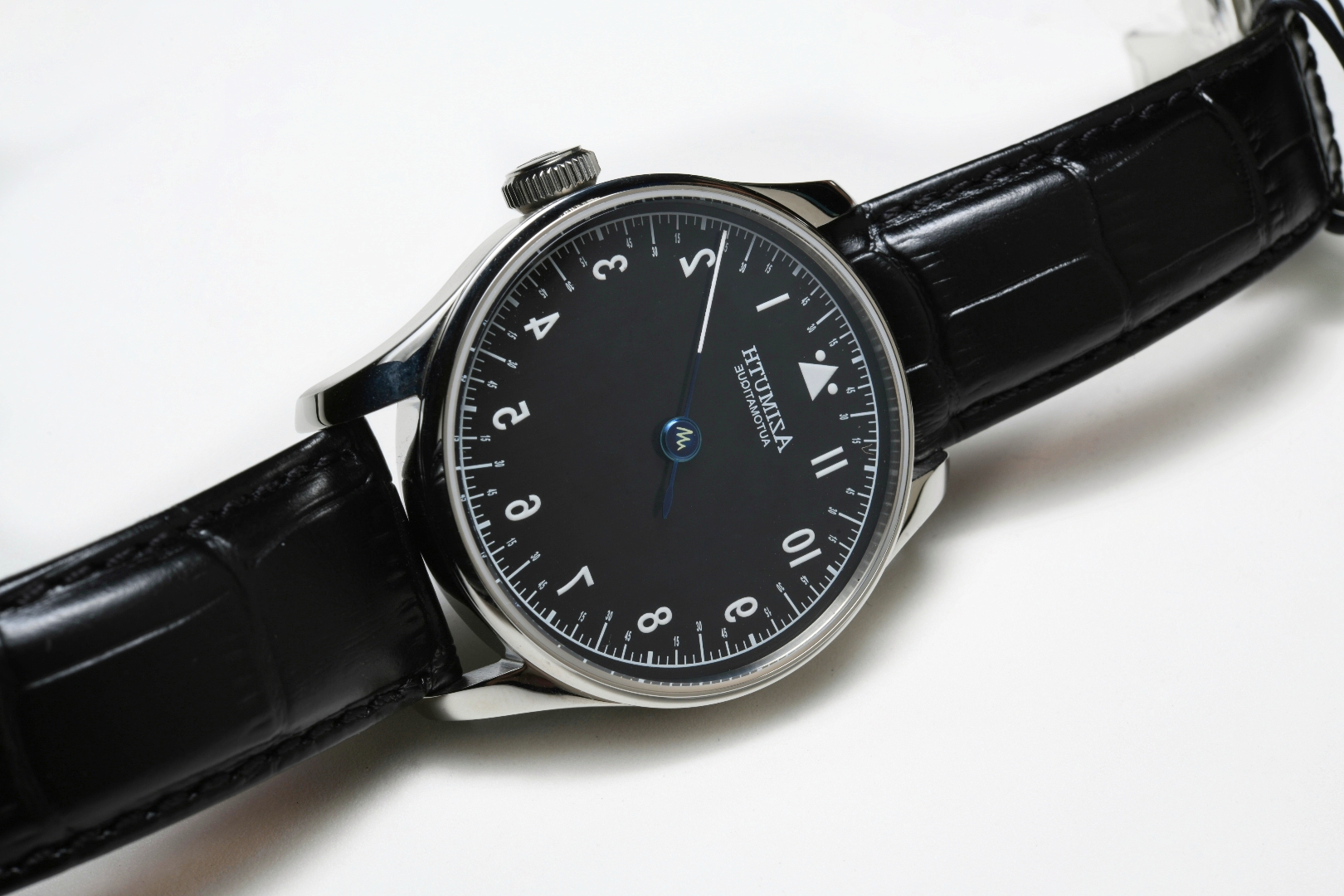 What do you think? Is this a complication that deserves more appreciation? 
Find out more at azimuthwatch.com