The Glashütte Original SeaQ watches, part of the new Spezialist collection that was launched last year, was certainly a surprise given the more classically oriented flavour of the brand in recent times. Yet who would begrudge a stainless steel sports watch on a bracelet in the range of most high end luxury brands today? Even as others like Chopard with their Alpine Eagle, Bell &,Ross with their BR-05 and A. Lange and Söhne with their Odysseus have entered the fray with their more elegant sporty releases, the SeaQ still remains the most full on and hardcore, being after-all a real diving instrument capable of at least 200 metres of water resistance.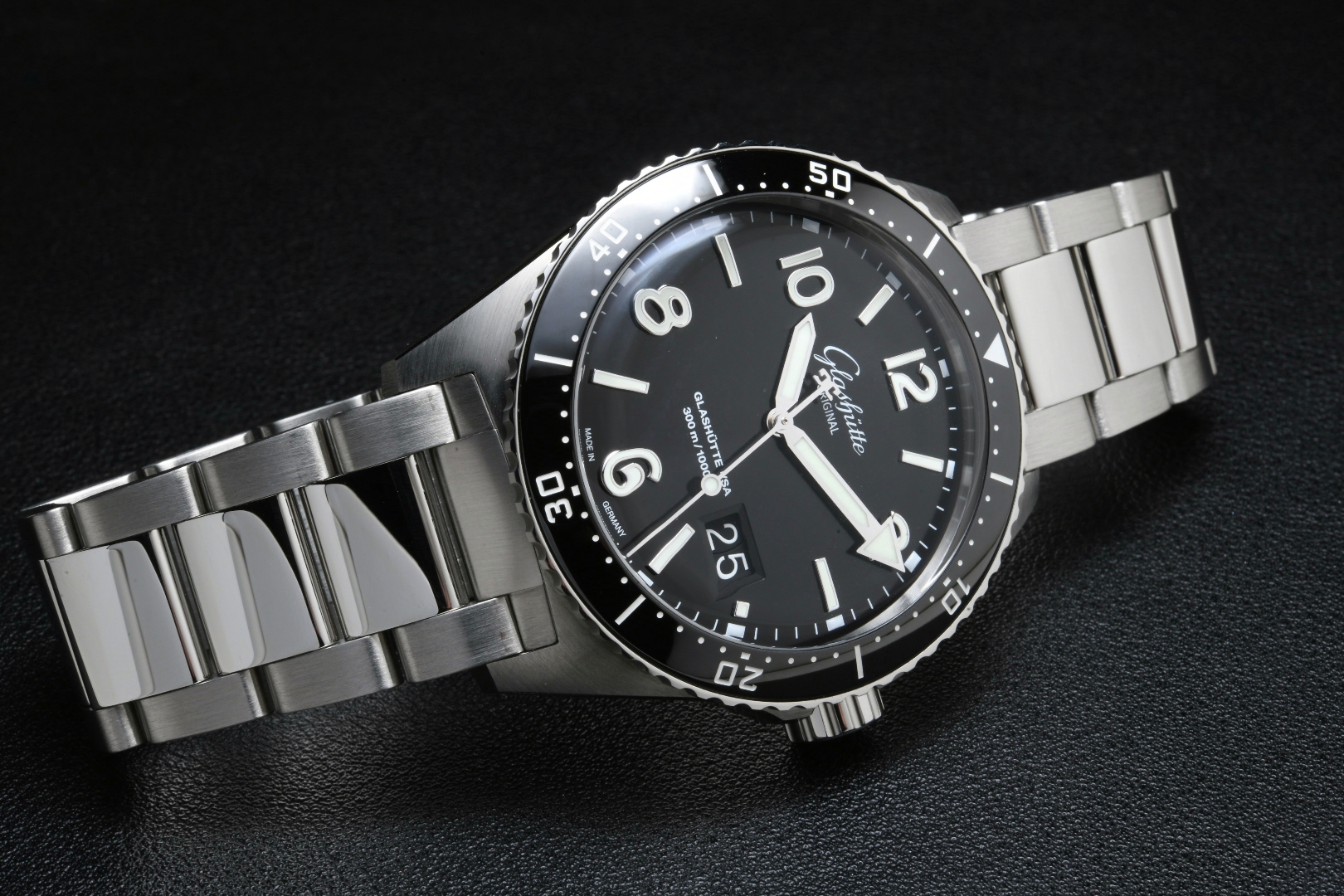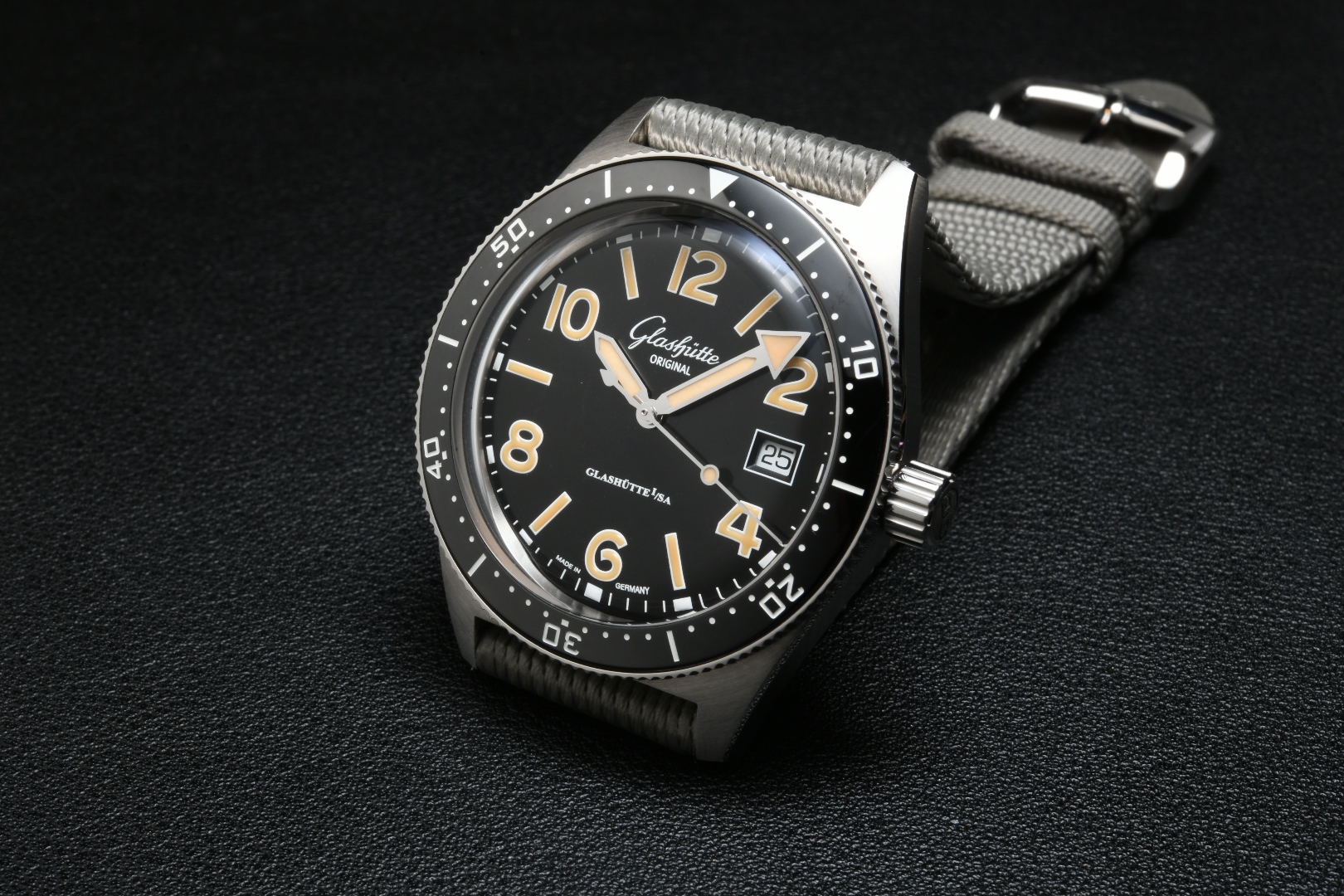 There were two models of the SeaQ that were launched, the SeaQ Panorama Date at 43.2mm and the SeaQ at 39.5mm, differing not just in their size but in their calibres, with the former carrying the Calibre 36-13 (with Panorama Date) and the other carrying the Calibre 39-11.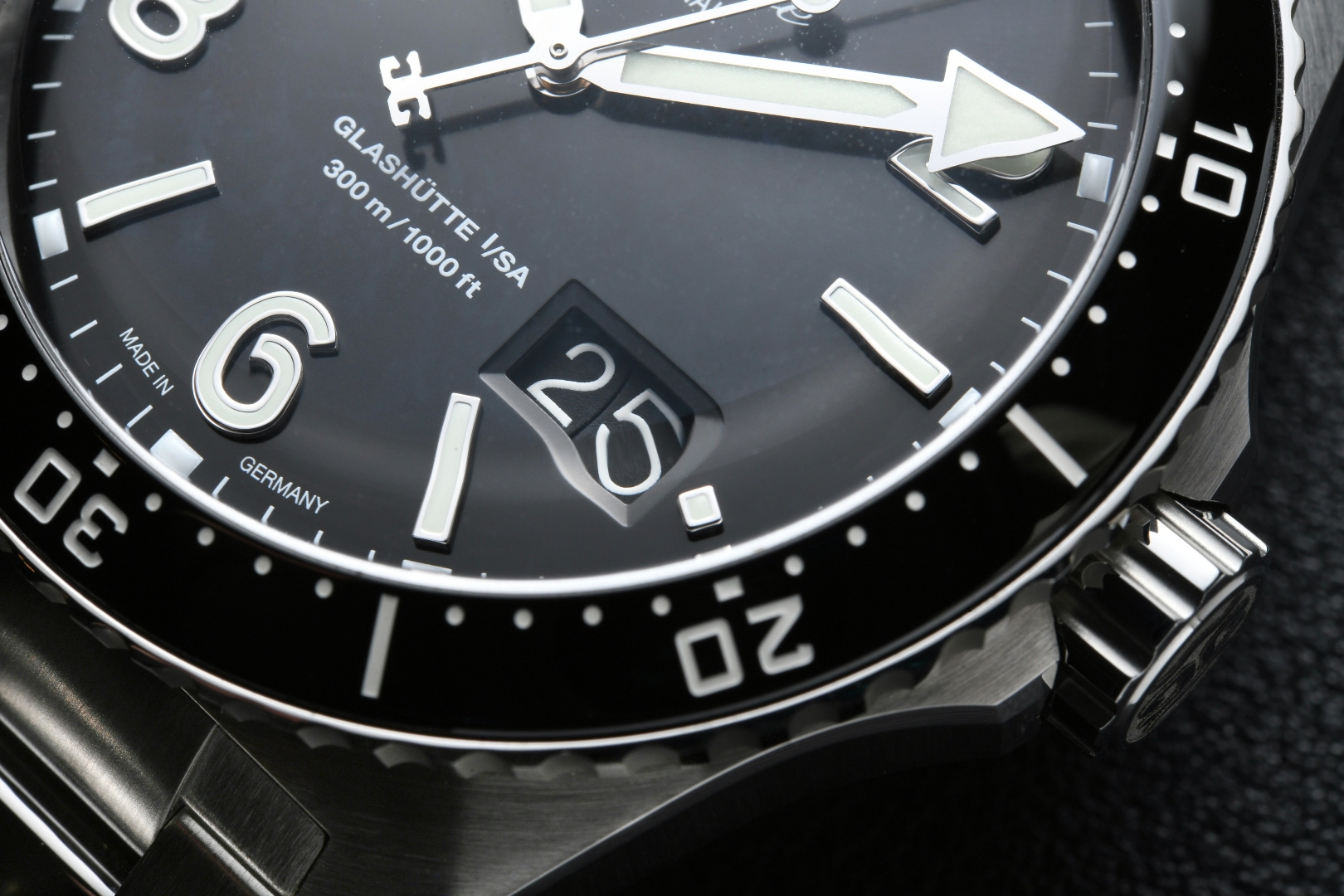 Today however we shall focus on the dial making process of these watches, with a series of pictures provided by Glashütte Original on the precise and intricate process that it takes to make a dial that ends up in your watch. Glashütte Original is one of a few brands that make their own dials, and this is because they own a dial manufactory in Pforzheim Germany.
I have personally visited this manufactory, which is quite a distance from their main movement and watch assembly facility in Glashütte.  
A dial may look simple, but how often have you looked at the dial of a cheap watch and just known that it was cheap. It's at this point when you realise that the multiple steps that are required to make a good dial all have a purpose, in creating the details, that at first glance, might seem superfluous, but are all there to make you feel the quality in your experience of looking at the dial.