I first got to know Justin when we were both working for Revolution magazine. While we had known of each other, and hadn't met until our separate international teams gathered at SIHH in Geneva, we realised that when we did, we would bond over our common holy grail, the Lange 1.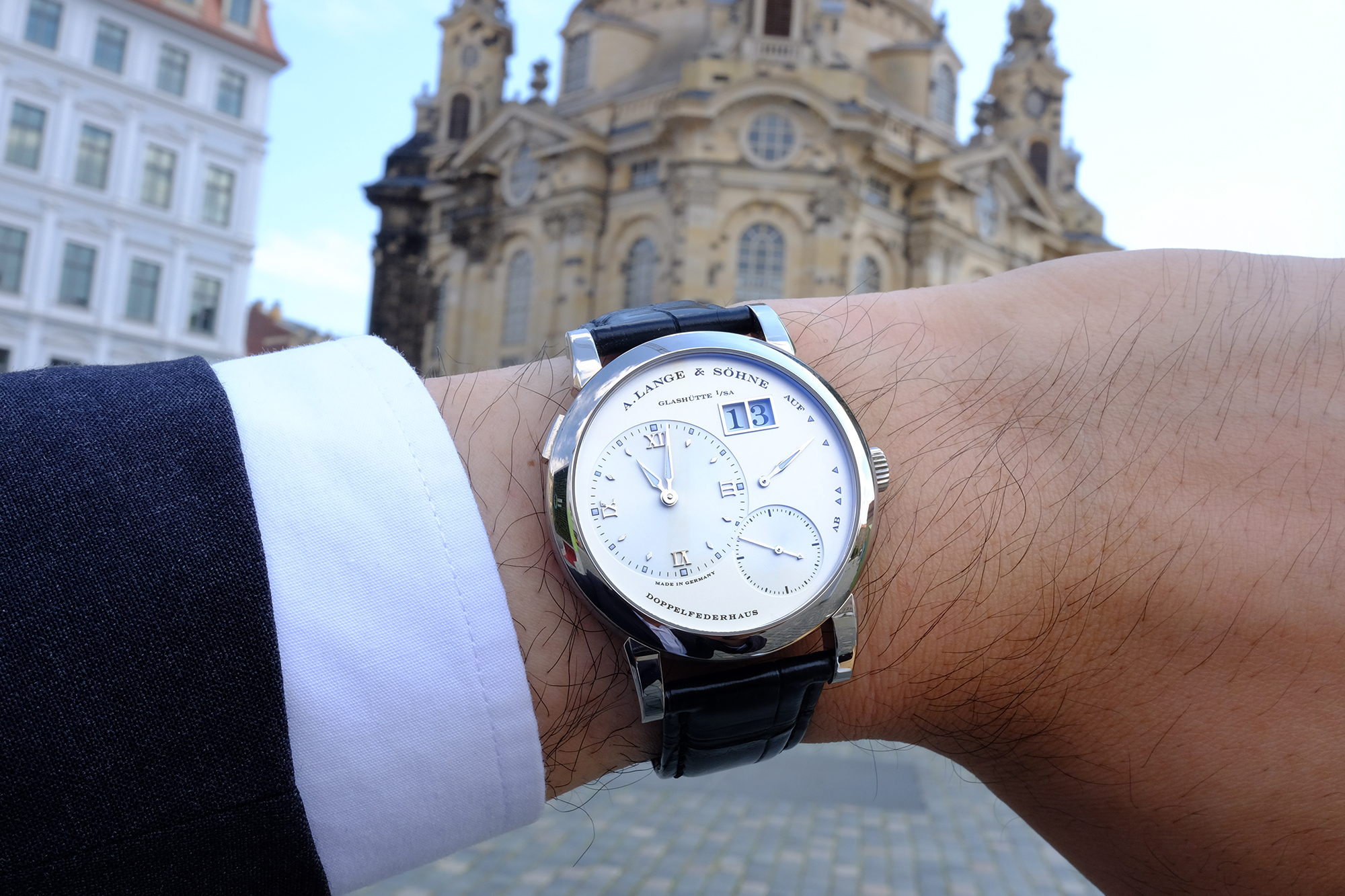 At the time, I had just acquired mine, a white dial, white gold case version only a few months prior, and I sat with Justin as he admired it, and as he peppered me with questions about what it was like to own one. It was a conversation with a fellow fanatic to remember. It was as if I, a newly accepted member into a secret cult, was coaching an enthusiastic candidate on what it was like to be initiated.
So then I egged him on over the intervening months, when I would ask him what the status was of his acquisition process. From his answers, I knew it was only a matter of time.
The time has come.
In Conversation with Justin Hast (AS: Adi Soon, JH: Justin Hast)
AS: Justin, congratulations on getting your first Lange, a Grand Lange 1 in platinum, your grail of grails, the holiest of the holies. Tell me, when did your love for A. Lange & Söhne start?
JH: Oh boy…that song, "You're Beautiful" by James Blunt comes to mind. I can't pinpoint the moment I first locked eyes with my first Lange, it may have been through the glass at Harrods, maybe 10 years ago, but I can't be sure. All I do know is that it was love at first sight. Initially it was how the brand was presented itself, the simplicity, that grey branding, that odd Glashütte I/SA on the dial – I loved it!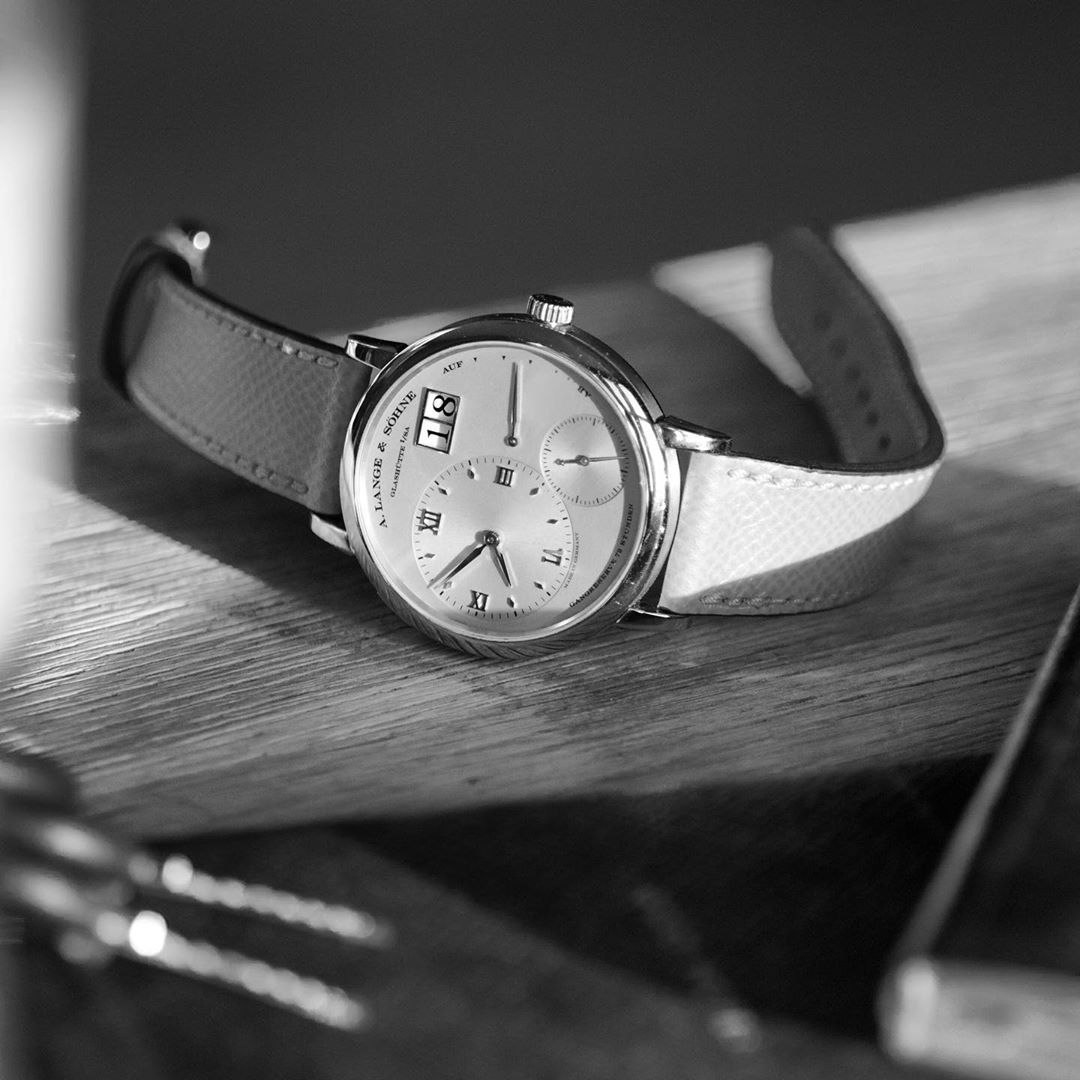 AS: Which Lange watches did you have an eye on?
JH: Mostly those from the 1815 family. I'm a sucker for a painted dial. I can also remember a particular Datograph causing me some grief – a boutique manager thought I was a little strange coming back week after week to take photos. In fact, I do believe security asked me to leave one time.
AS: I remember I had a fever that lasted 3 days at the peak of my obsession with Lange. There was a real pain in my head thinking of ways to own a Lange 1. Does this sound familiar to you?
JH: It does. I first looked at what body parts I could sell. But unfortunately, there were no buyers. I then turned to selling myself on Ebay – again, no buyers. I ended up reducing my small collection and other "things" to put the funds into something truly special.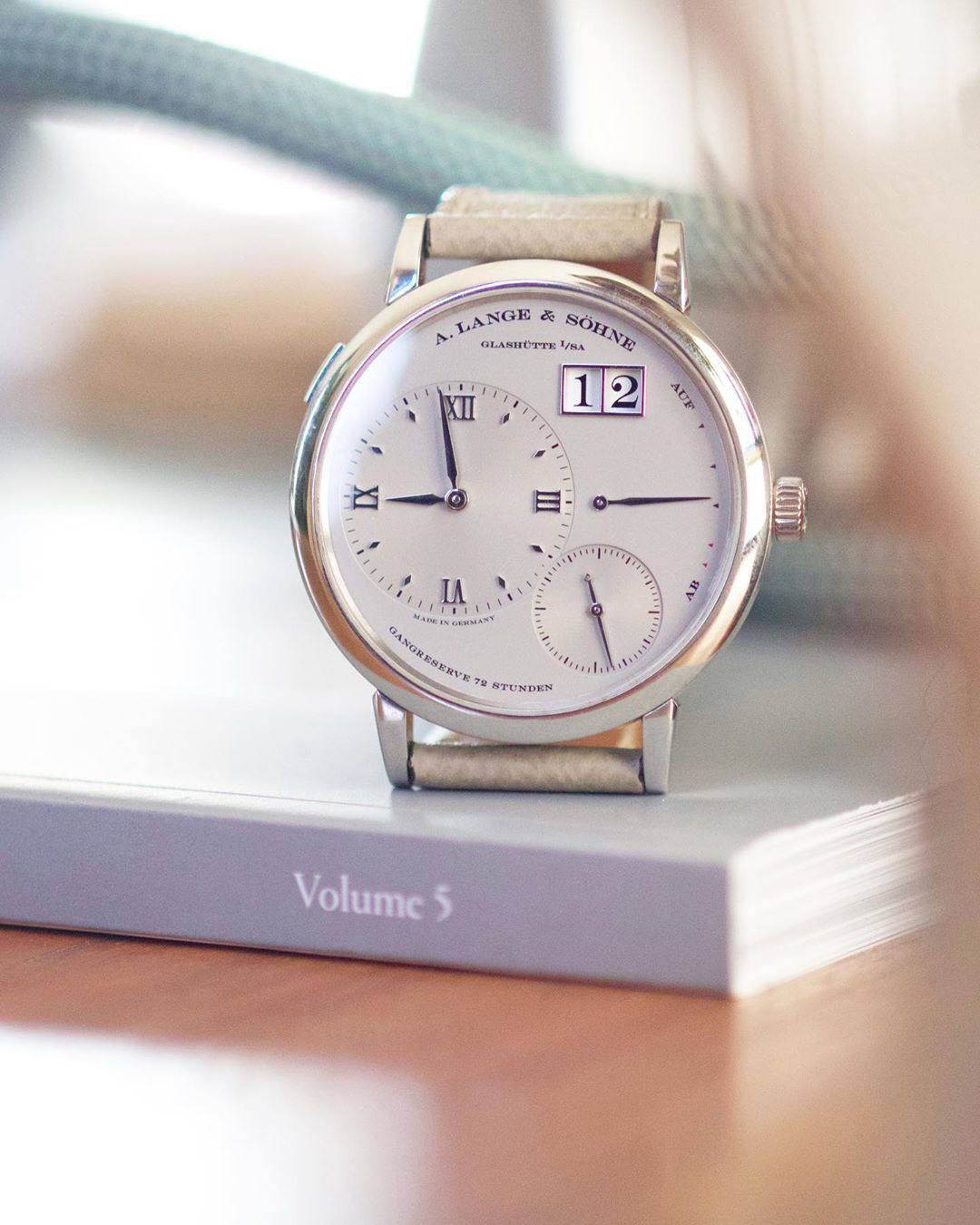 AS: What was the journey like of pining for your first Lange?
JH: I was on a train from Fulham Broadway in London and this gent got on wearing a Lange 1. I remember thinking "wow – that's it". I also have a couple of pals in the watch industry (including you Adi) who have been real ambassadors for the brand which fired me up over time. When I looked at the brand, the more and more I felt that the Lange 1 encapsulated everything I loved – simplicity, elegance, the pinnacle of craftsmanship and something a little different.
I then started my hunt – looking at case metal variations, dial colours, sizes and all other possible options. I recognised early on that the size of the Grand Lange 1 at 40.5mm would suit me better than the traditional 38. 5mm – and that I had to have a white metal to ensure maximal wear. This went on for maybe 6 or 7 years. The journey felt so good..almost like smelling a meal while it was being cooked.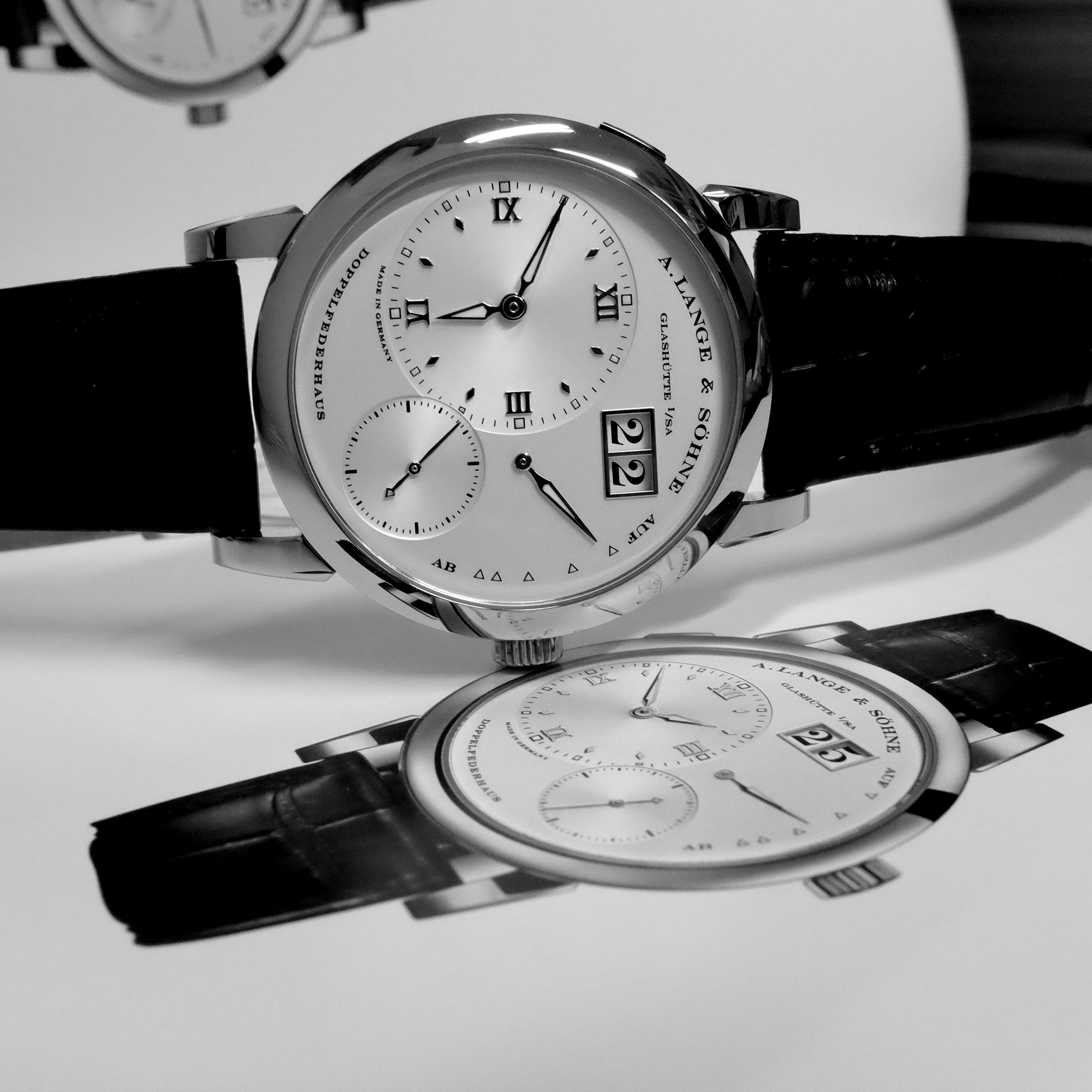 AS: What sacrifices did you have to make?
JH: Aside from not eating for 3 weeks and having to busk on the London Underground twice a week for a month, I had to sell a number of items I wasn't using and save hard, which I saw as an opportunity to refine my operation rather than a sacrifice.
AS: What was it like when you finally got your Grand Lange 1?
JH: Pure joy. Not because anyone out there was going to drop to their knees for me, but because I knew I loved it, I knew who made it and its historical significance.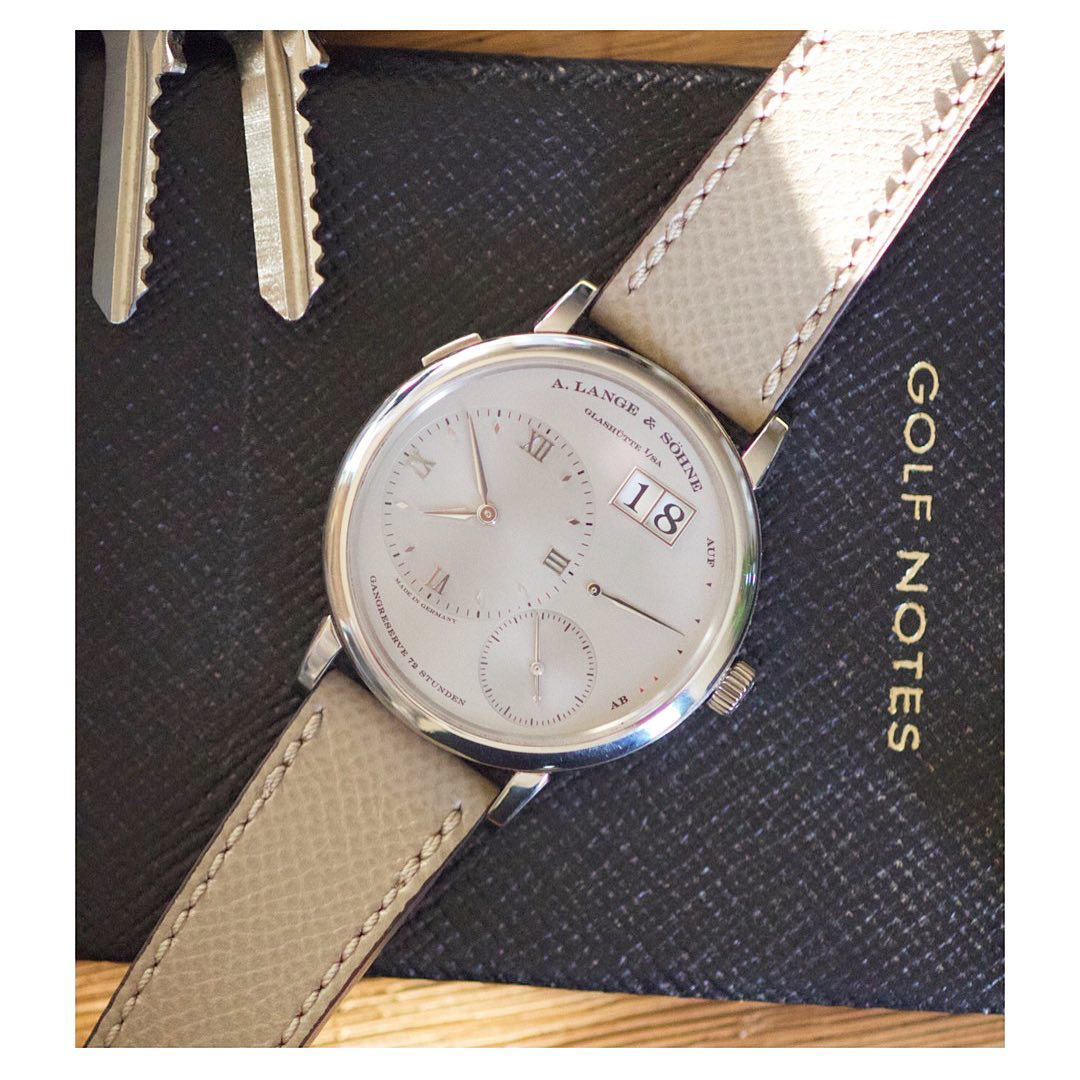 AS:What have you learned about Lange, and your relationship to watches since you got your Grand Lange 1?
JH: I have fallen even deeper in love with watches. The heft of the case of my Grand Lange 1 on the wrist every day, the grey dial in natural light, the power reserve slowly waxing and waning, it fills me with something great every time I look at it. It restores my love of watchmaking in a world where there are new watches every week – it reminds me there are only a few absolute classics.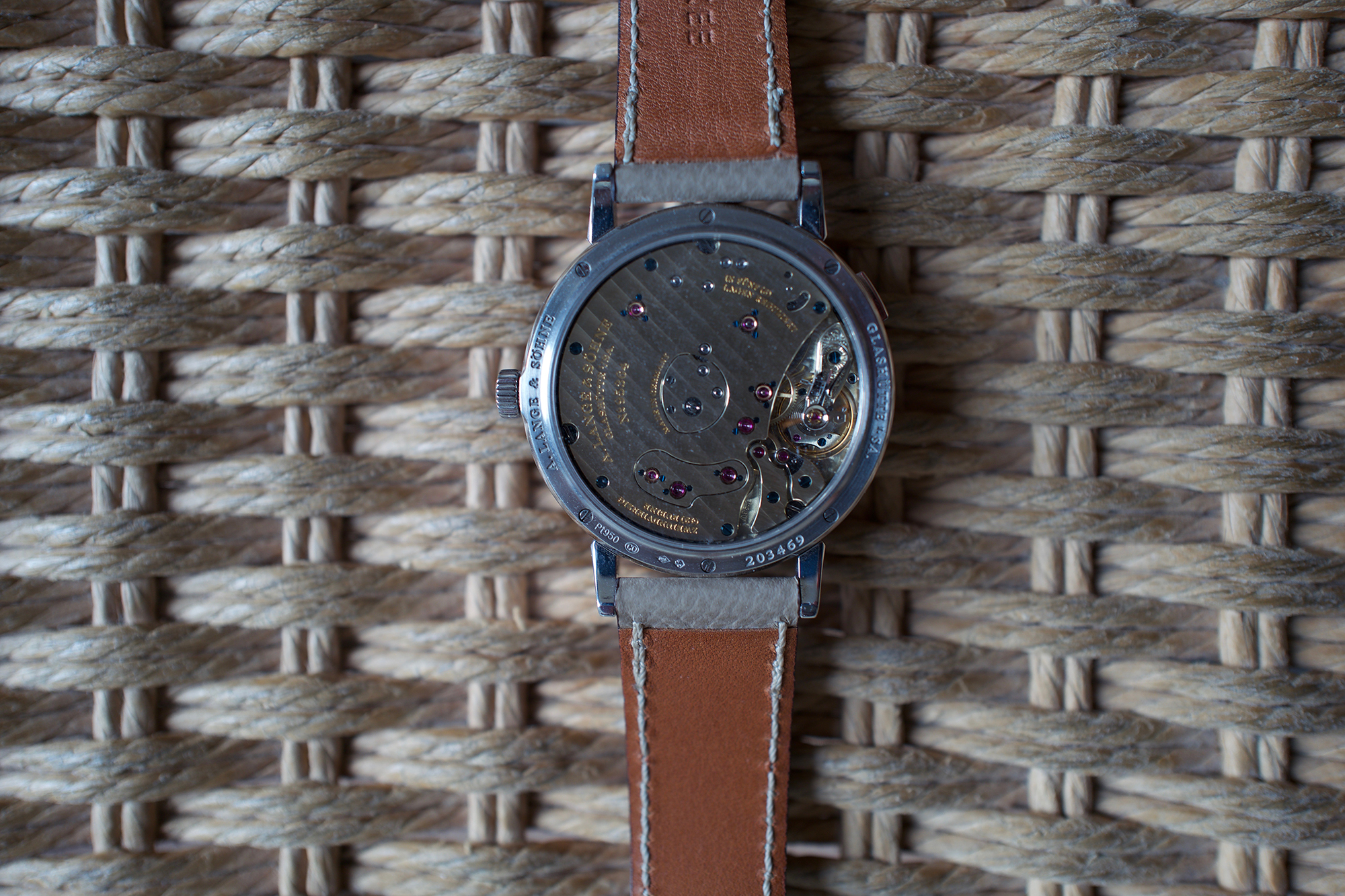 AS:Which Lange is next on the list?
JH: A black dial Zeitwerk.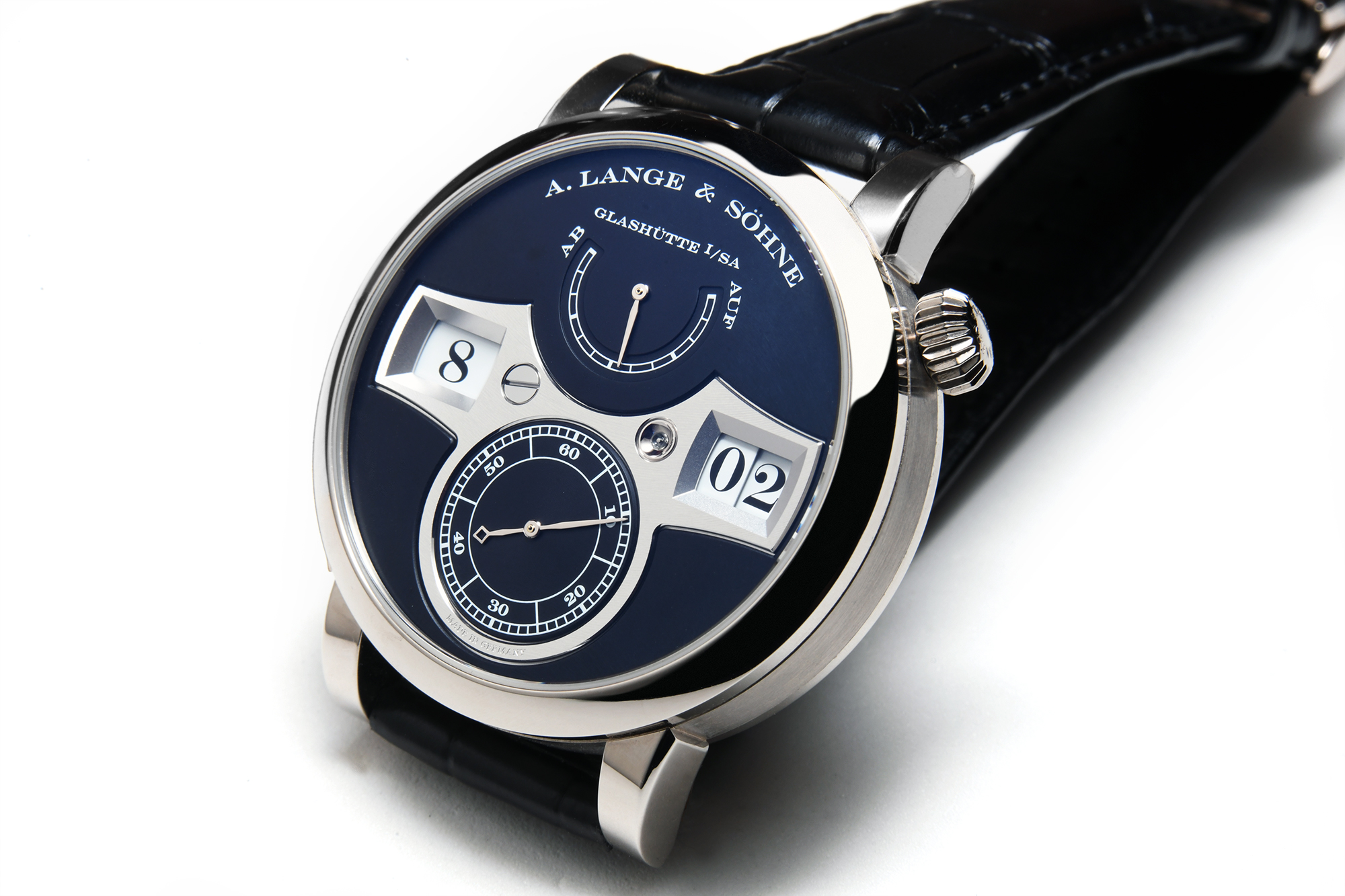 AS: Why a black dial Zeitwerk?
JH: Much like the Lange 1 – there isn't anything like the Zeitwerk. From a design perspective it is unique. It is also not what you would expect from Lange – it has a hugely pleasing balance to the dial and its simplicity with its deep complexity fascinates me from a mechanical standpoint.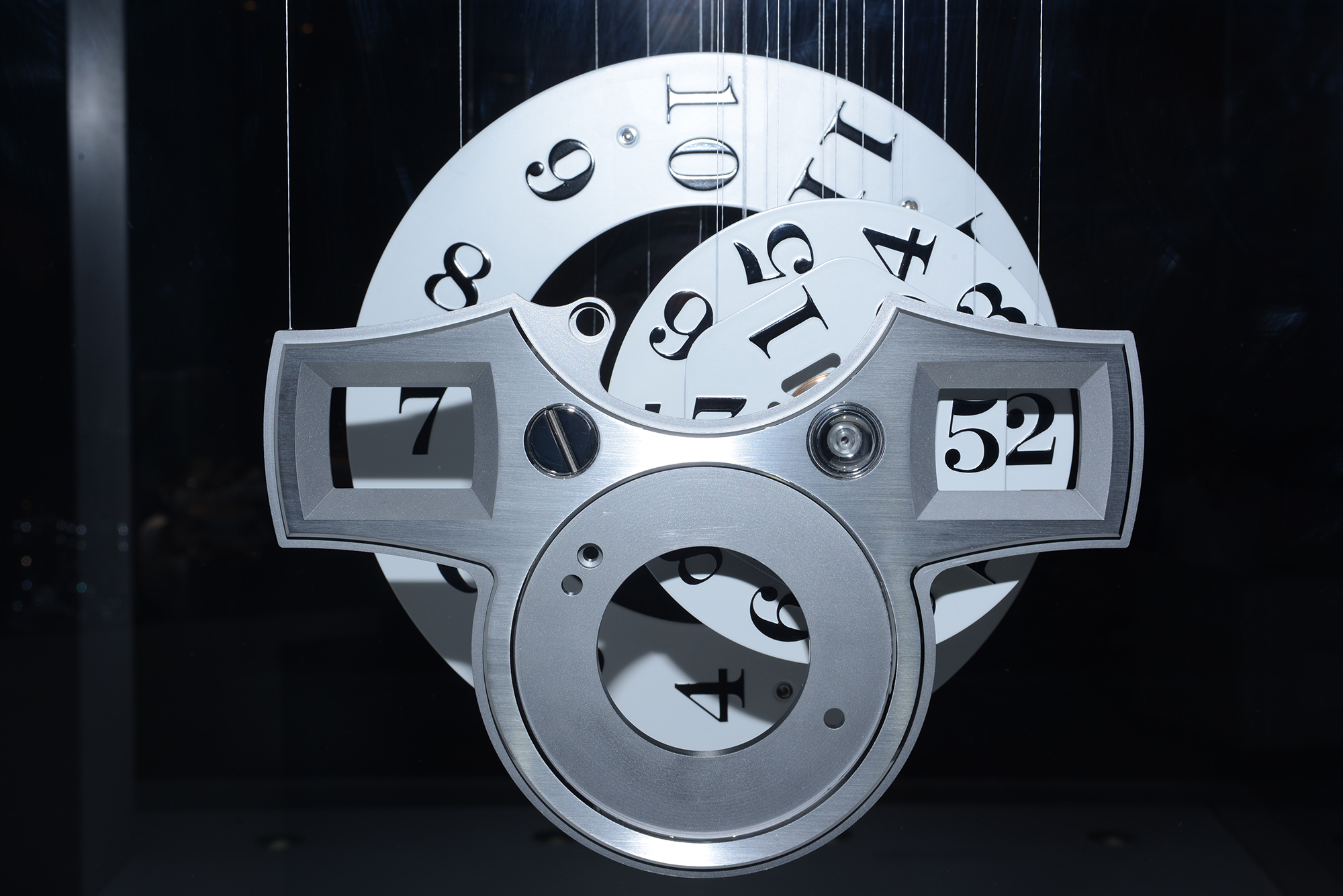 AS: What advice do you have for people who want a Lange but can't afford one yet?
JH: Hold tight! The joy is in "…savouring the scent of the meal to come" as they said in 300 the movie! Watch wearing, loving, and collecting isn't a race – it has to be savoured at every step – the chase and the dreaming is a large part of the fun.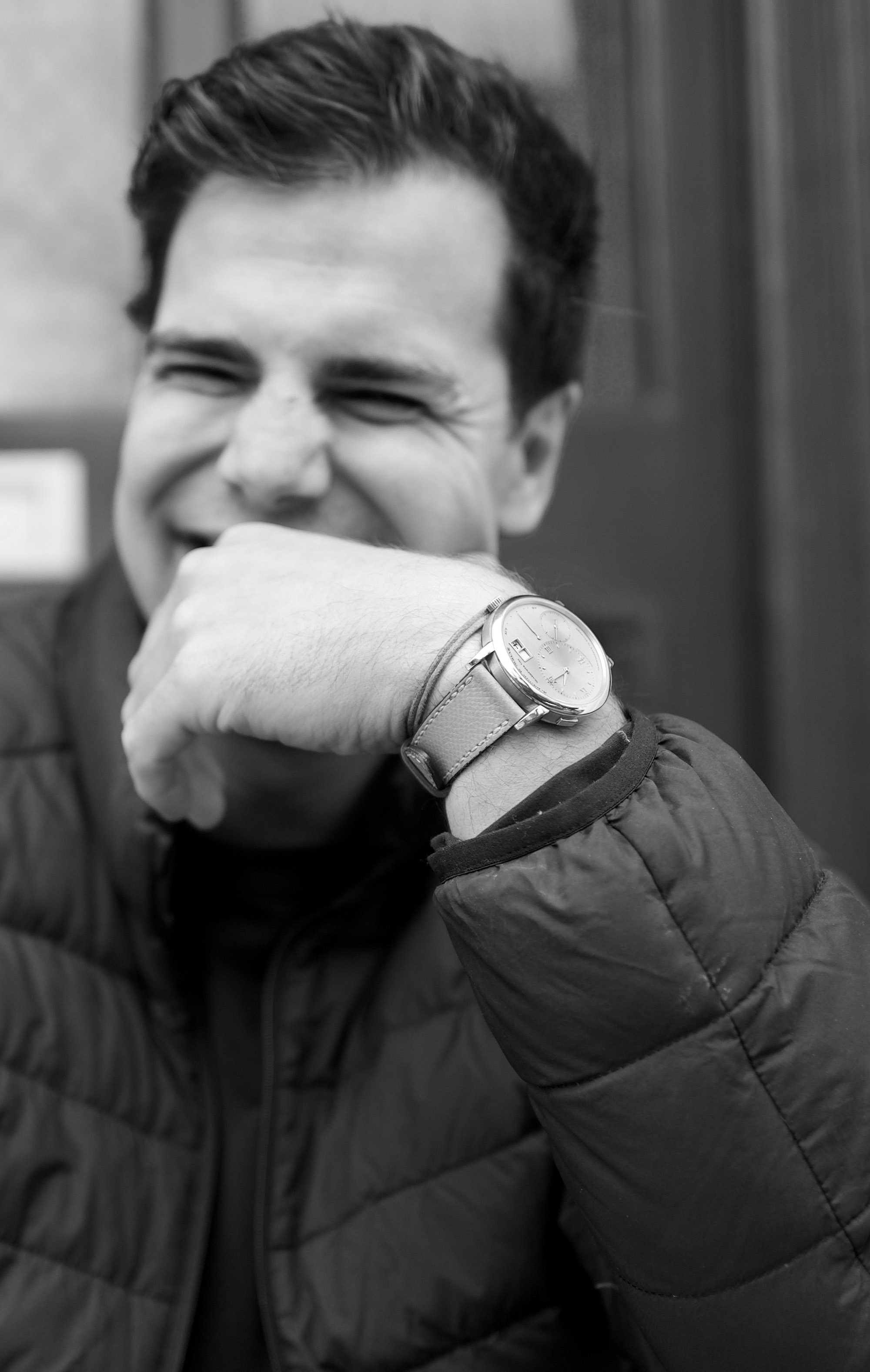 Follow Justin on Instagram @justin_hast_ or visit his website at www.justinhast.com