It's always easy to count on Jaquet Droz to deliver an impressive Chinese New Year themed watch, and in similar fashion it is a quartet of Petite Heure Minute watches that come to the fore.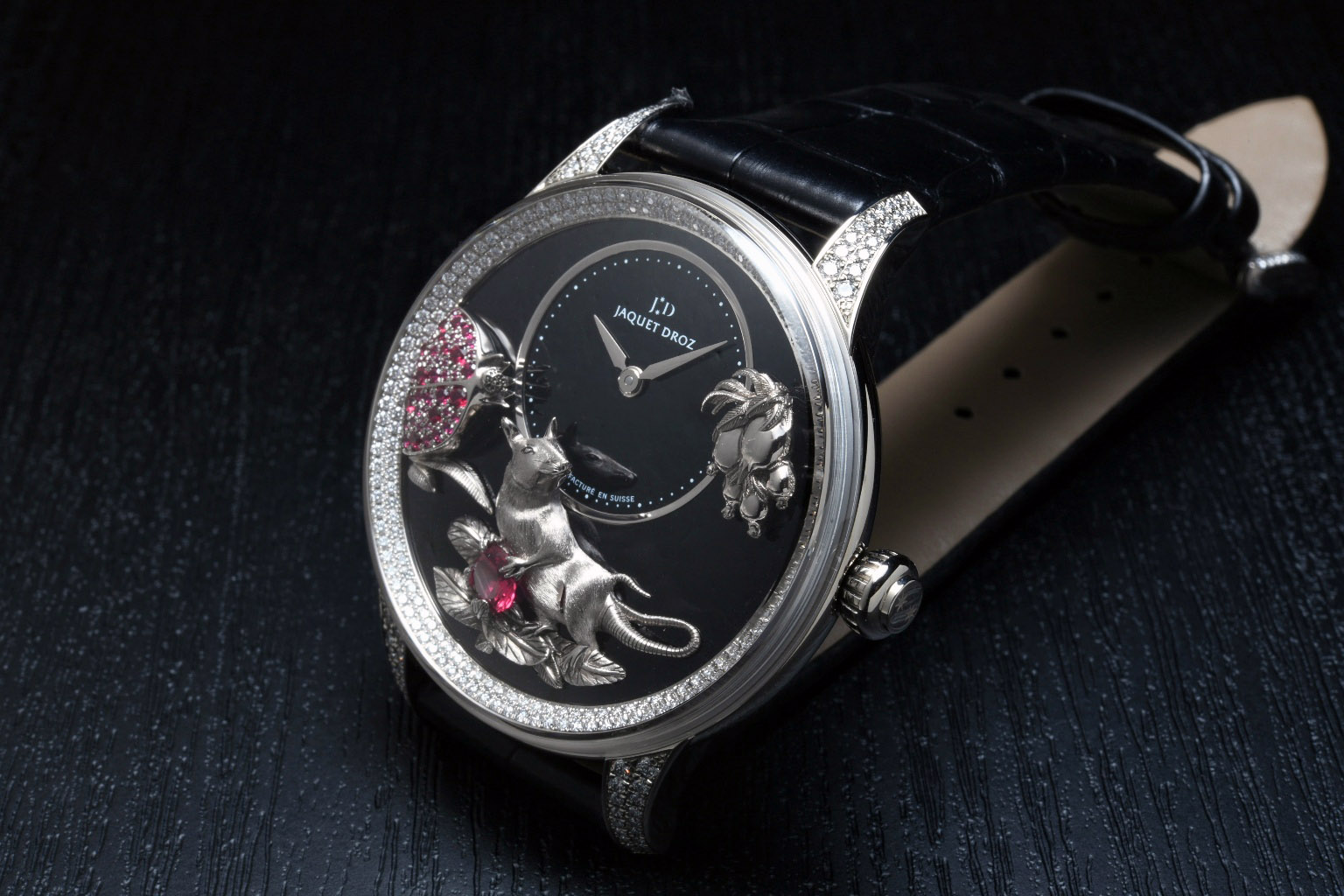 I was only able to have a look at one of the variations this year, as it was the only one left for me to examine given that eager customers had already picked up the others. Thankfully, it is the most luxurious one of the lot featuring a 41mm white gold case set with 272 diamonds round the bezel and lugs and a relief engraving of this year's Chinese Zodiac animal – the Rat.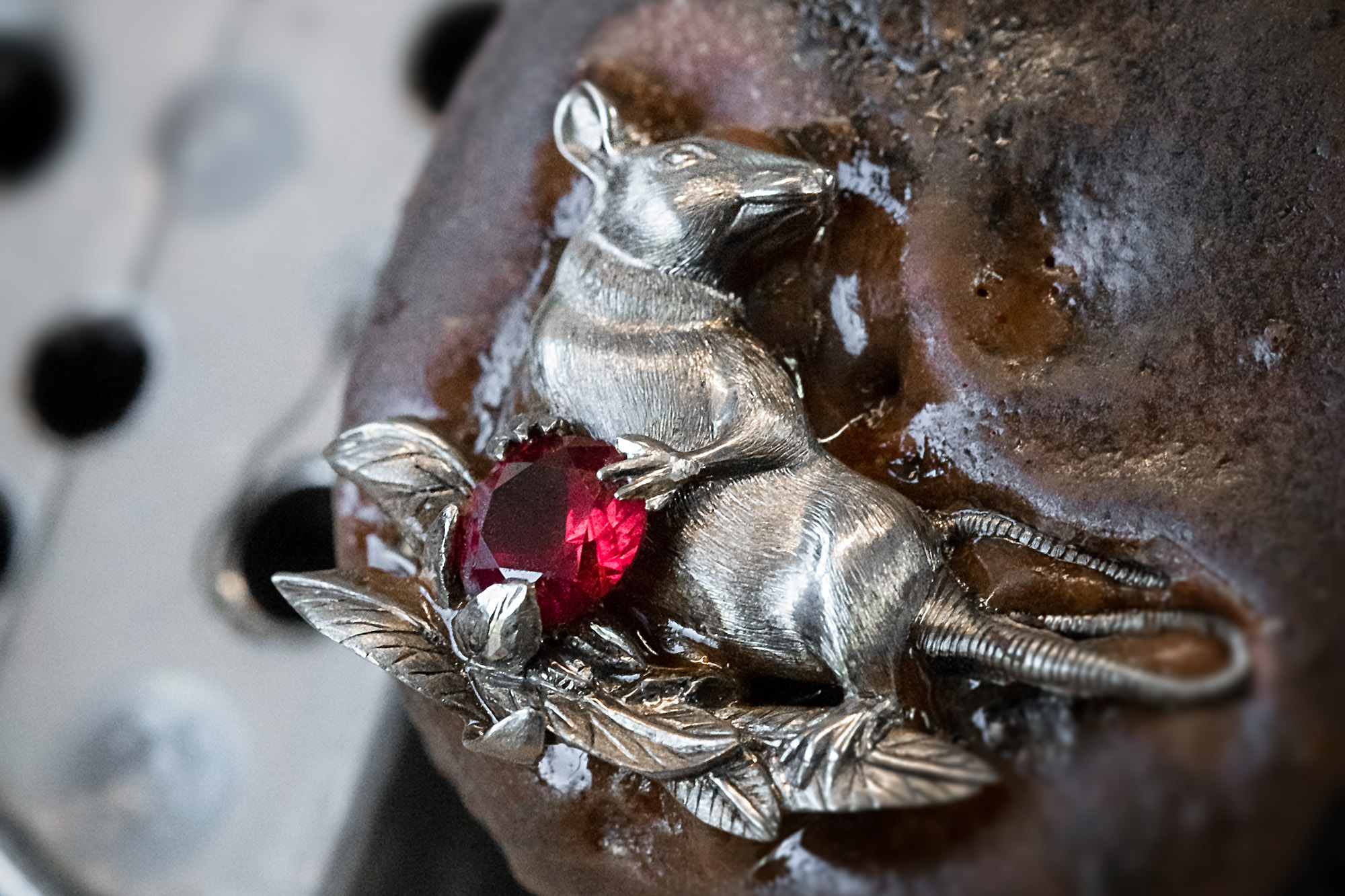 The highlight of the watch is the scene that is depicted on its black onyx dial which features a rat in relief engraving against a black onyx backdrop. Various aspects of the pomegranate, a symbol of fertility and life, are depicted around the rat, including a bunch hanging from a tree at the 2 o'clock position on the dial, a internal view of a pomegranate with multiple arils depicted by diamonds and rubies in a snow setting inside at the 9 o'clock position and one large ruby representing a seed of a pomegranate held in the rat's hands.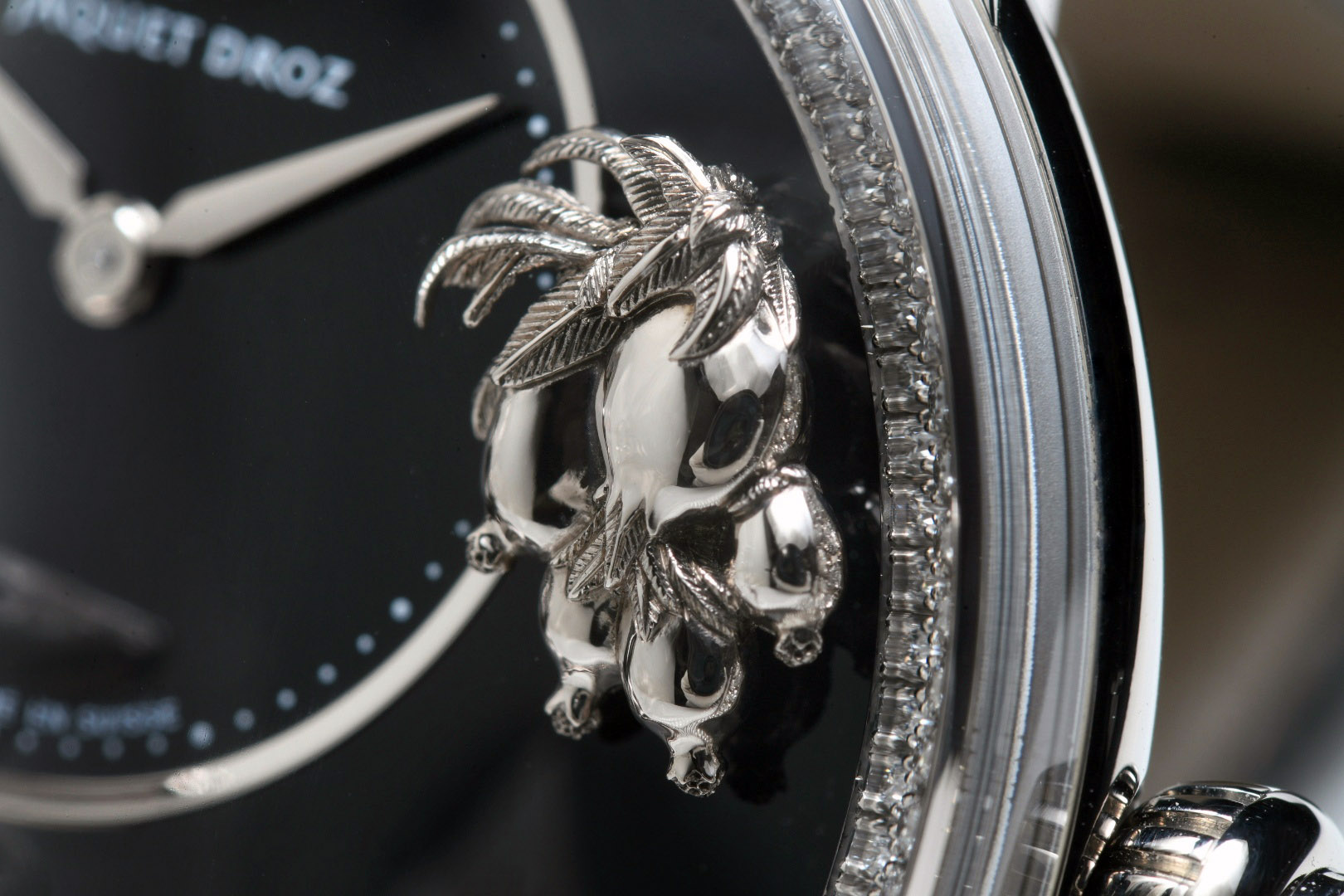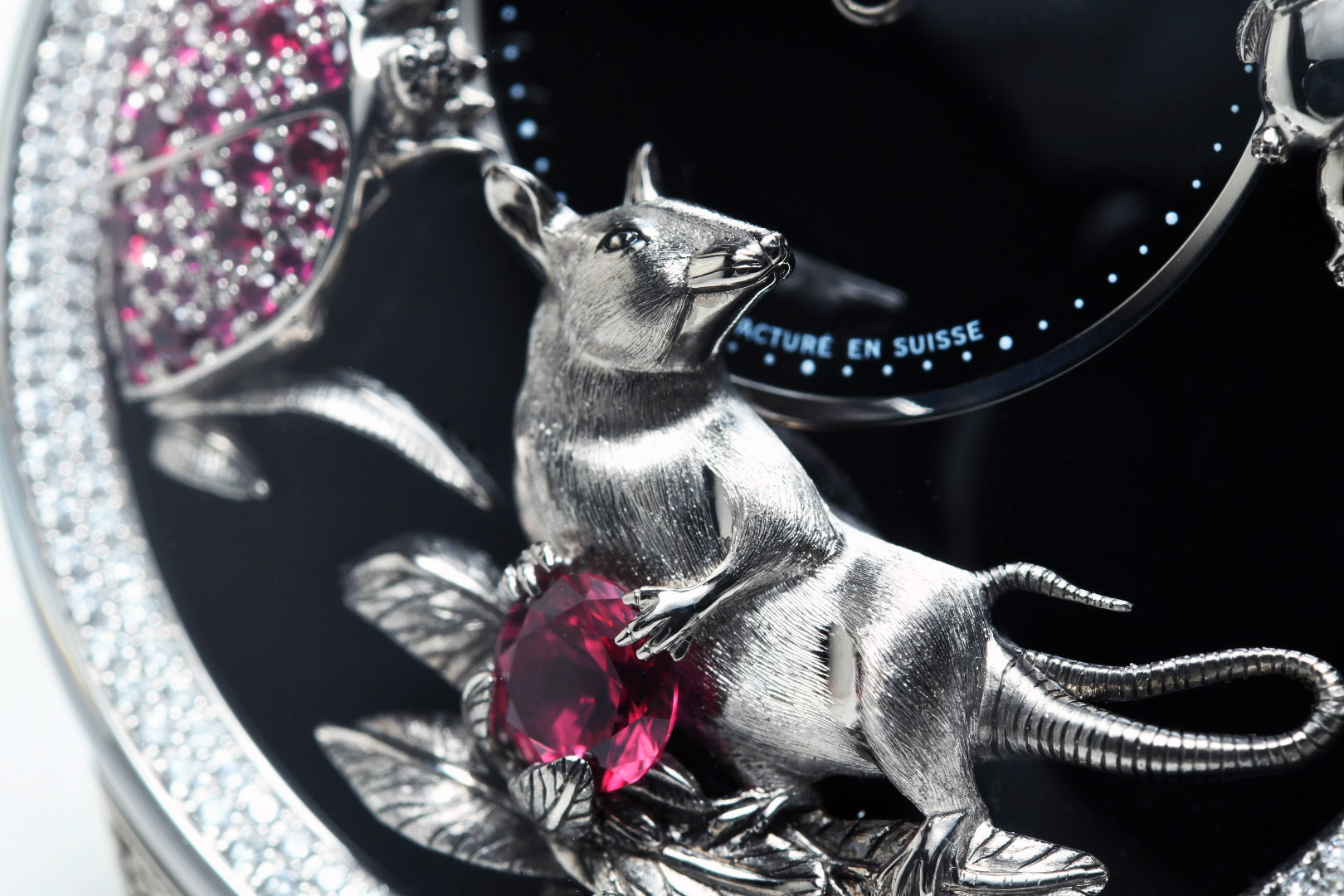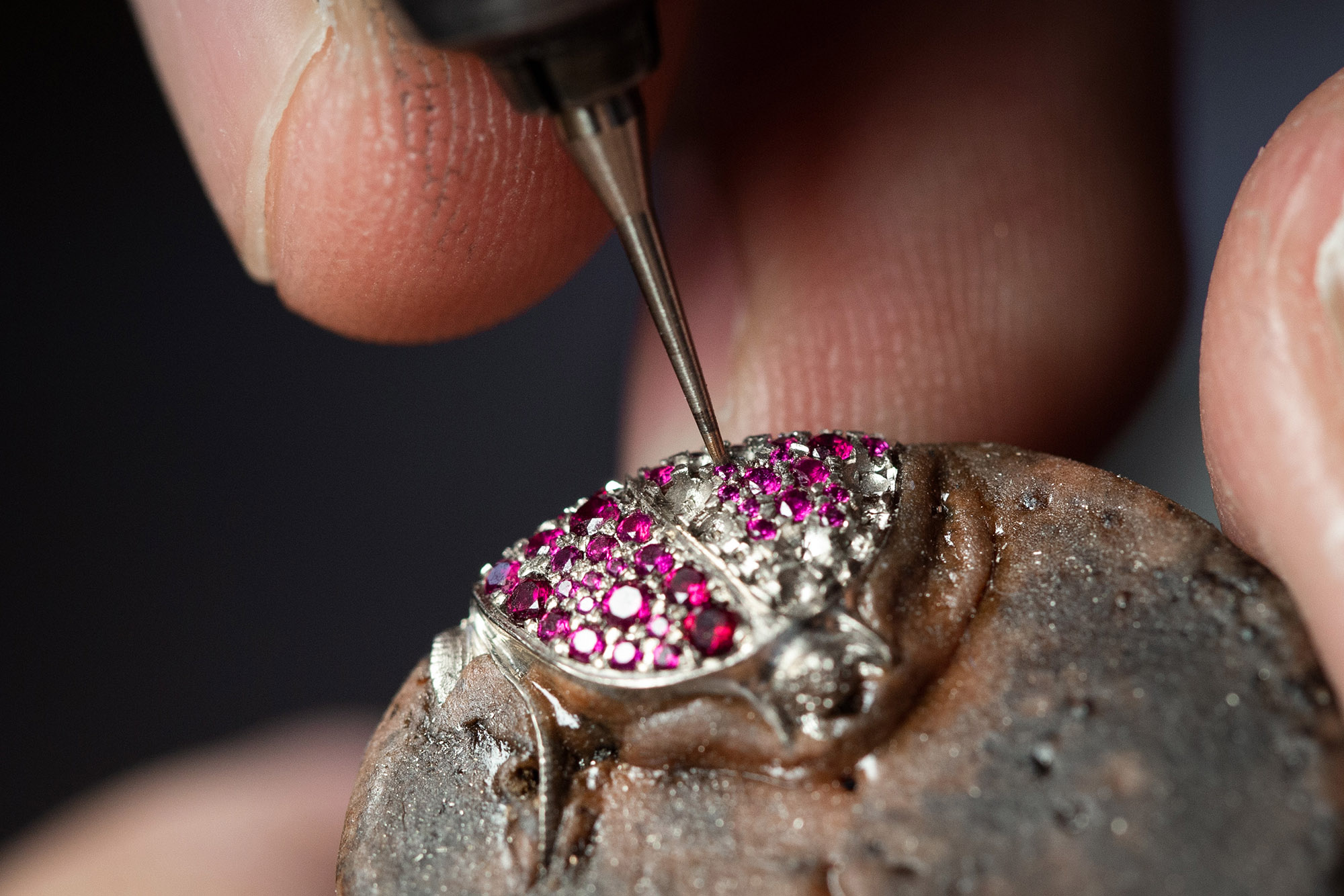 What's amazing about this watch is the level of detail that you find in the engraving of the rat, which is the centrepiece. The master engravers at Jaquet Droz have really done a good job with this and one can even see the expression of the rat – it is grinning slightly – if you peer closer.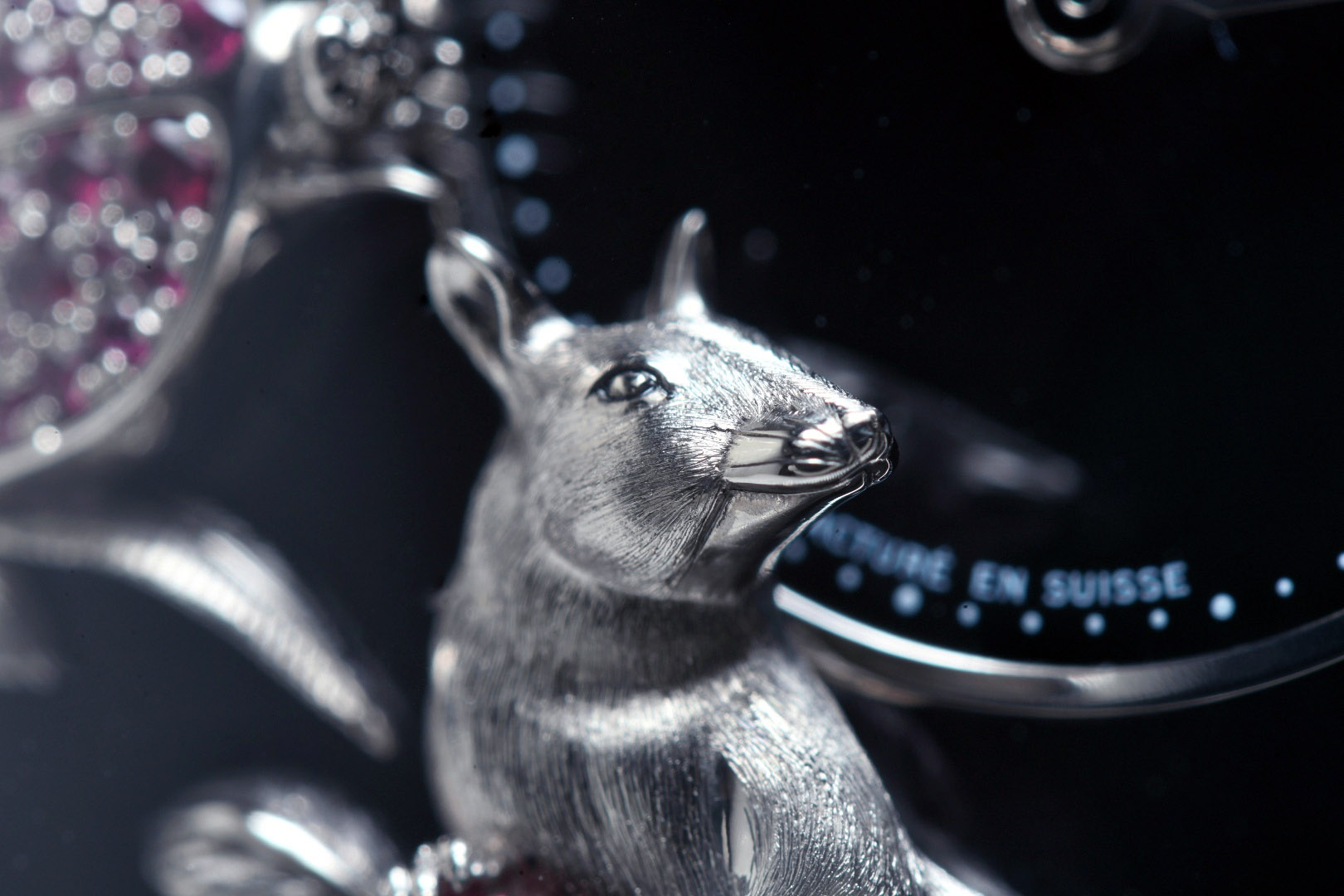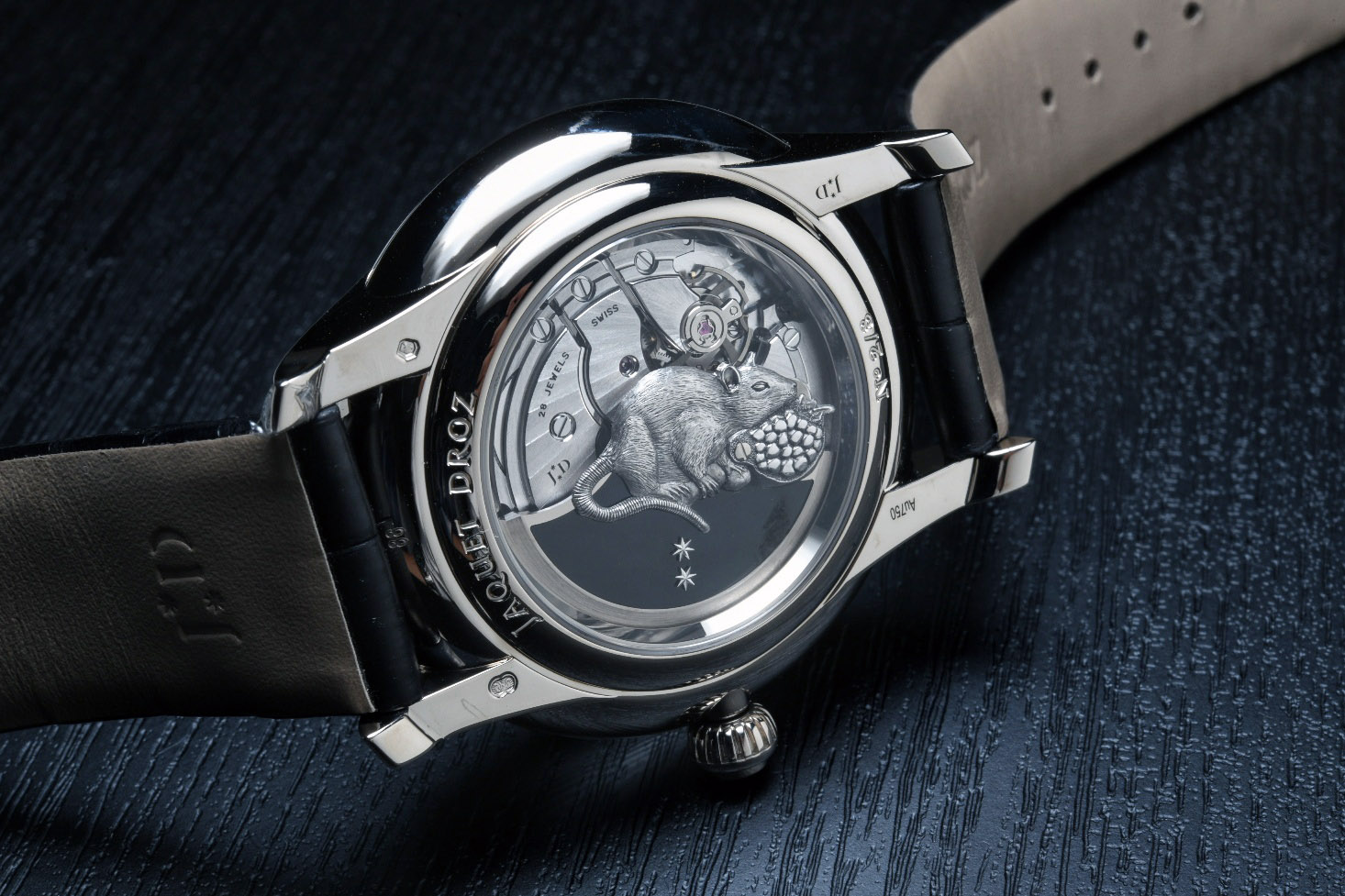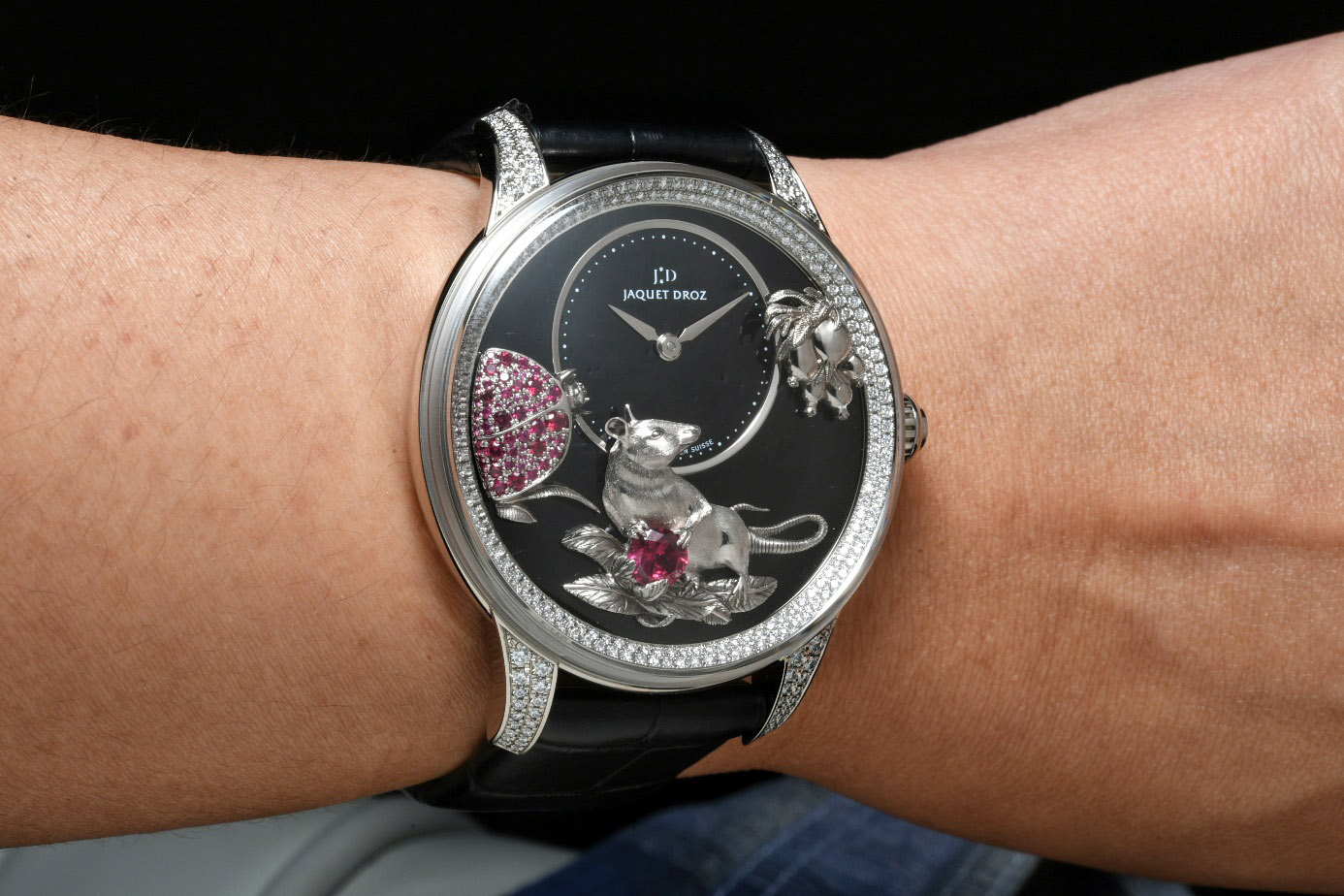 Round the back, on the oscillating weight, there is another engraving to enjoy, this time of a rat with a pomegranate in its mouth. While it is the most lavish and impressive of the four models that Jaquet Droz has introduced for Chinese New Year – as is a tradition for them to do so -, there are three other models. The first two are the Petite Heure Minute in 35mm and 39mm case sizes, that depict two rats on a bed of leaves dotted with pomegranates, set on a Grand Feu enamel dial. Both variations are produced in red gold, with the 35 mm model set entirely with diamonds (case and pallet lugs), with each limited to a series of 28 pieces. The third is the same model as the one pictured in this article, except that the case, rat, hands, and oscillating weight engraving are in red gold and sans diamonds. Both these variations are limited to 8 pieces each.