The Bulgari Octo Finissimo has quickly established itself as a significant force in watchmaking, setting several records in the ultra-thin category. However, it is not just the ultra thin that it has going for it – thanks to the genius of Fabrizio Buonamassa Stigliani, the Octo Finissimo has managed to combine the original design features of the Gerald Genta-era models, with elements of architecture, geometry and an Italian flair and panache that other ultra thin watches simply could not compete with. In addition to this, its nature of consistently breaking records make this collection the one to watch when it comes to contemporary watchmaking. In 2021, the Octo Finissimo sees two new additions – a record setting Perpetual Calendar, and a collaboration with the famous self-taught architect, Tadao Ando.
Bulgari Octo Finissimo Perpetual Calendar

Since 2014, we have seen Bulgari consistently breaking records, most recently with the Octo Finissimo Tourbillon Chronograph Skeleton Automatic. This has now set a legendary precedent, and each year, watch collectors await with baited breath as to what record Bulgari will break. This year, we see the Octo Finissimo break another record, to create the Octo Finissimo Perpetual Calendar. At only 5.80mm thin, this makes it the thinnest Perpetual Calendar in the world, with its case housing 480 components in a movement that is only 2.75mm thin. The use of the knowledge from prior Octo Finissimo watches came in handy when producing this watch, including the use of the micro-rotor movement, as well as clever use of the space between components, without reducing their dimensions.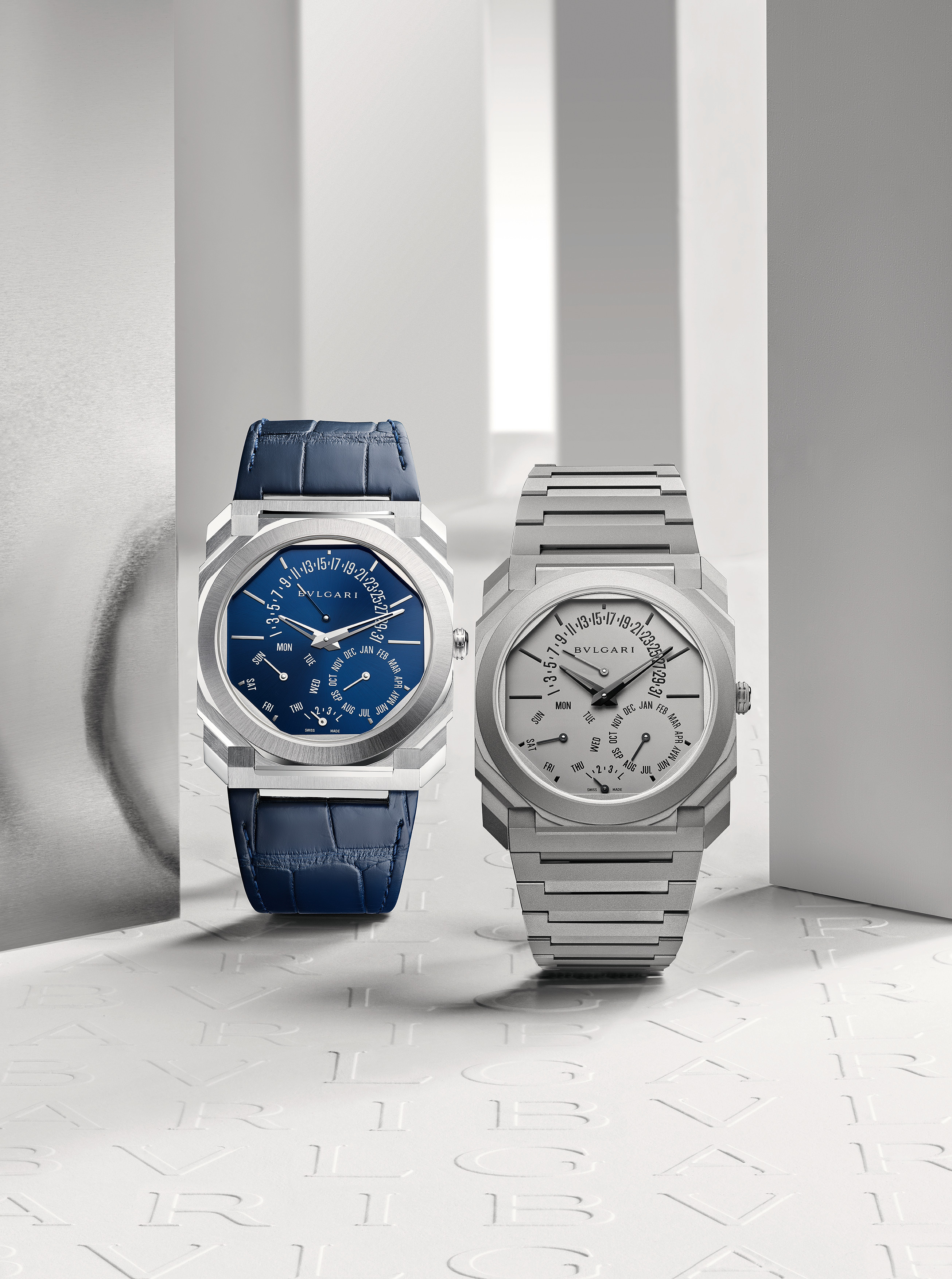 The Octo Finissimo Perpetual Calendar comes in two variants, one in the "signature" sandblasted titanium with grey dial and black indications, and a version in platinum with a sunburst blue dial. The titanium version comes on a sandblasted titanium bracelet, and the platinum version is on an alligator leather strap. The perpetual calendar indications are arranged in a non-conventional manner, with the day and month indicators near 7:30 and 4:30 respectively. Up near 12 is the date indicator and at 6 o'clock is the leap year indicator, both executed in a retrograde display. This in of itself is unusual – for one, it is unusual to see retrograde indicators in perpetual calendars, and in addition, for this type of display to be incorporated into a watch so slim.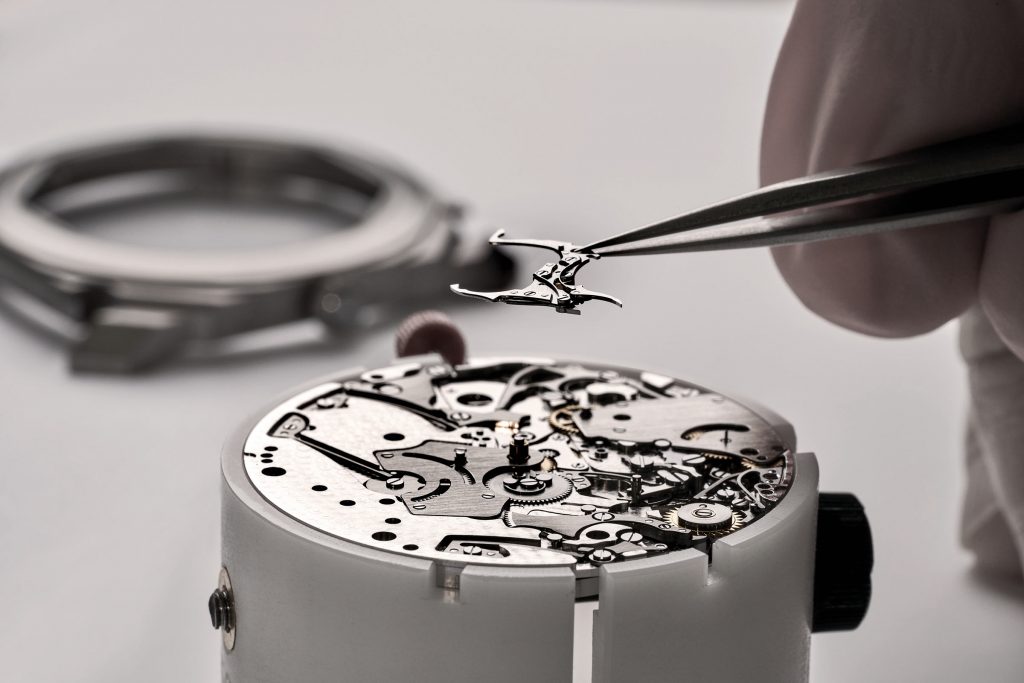 The Octo Finissimo Perpetual Calendar is an execution of this complication made modern through its savoir-faire in ultra-thin watchmaking, as well as the geometric and architectural lines of its case (and bracelet in the case of the titanium version) – a worthy addition to a stable of record-breakers.
Octo Finissimo Tadao Ando
The original collaboration between famed architect Tadao Ando and Bulgari was first seen in 2019 with a Japan-exclusive model in sandblasted titanium. Many enthusiasts wanted to get their hands on one, but with a limited edition of 200 pieces, and exclusive to one geographical region, this proved more difficult for most. In 2021, the new Octo Finissimo Tadao Ando edition goes global, much to the delight of watch enthusiasts everywhere.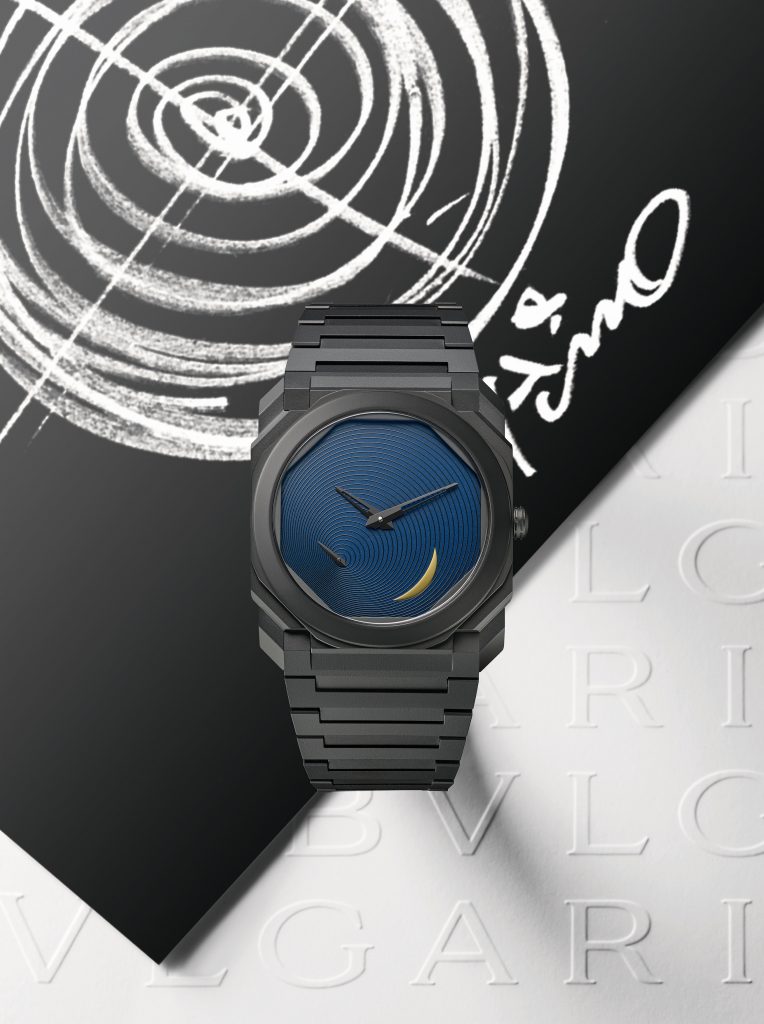 Tadao Ando is a renowned architect – self taught, utilising the themes of nothingness and empty space to convey beauty through simplicity. He also believes in nature and architecture co-existing, that the two can work together to bring a physical experience to the visitor of the site.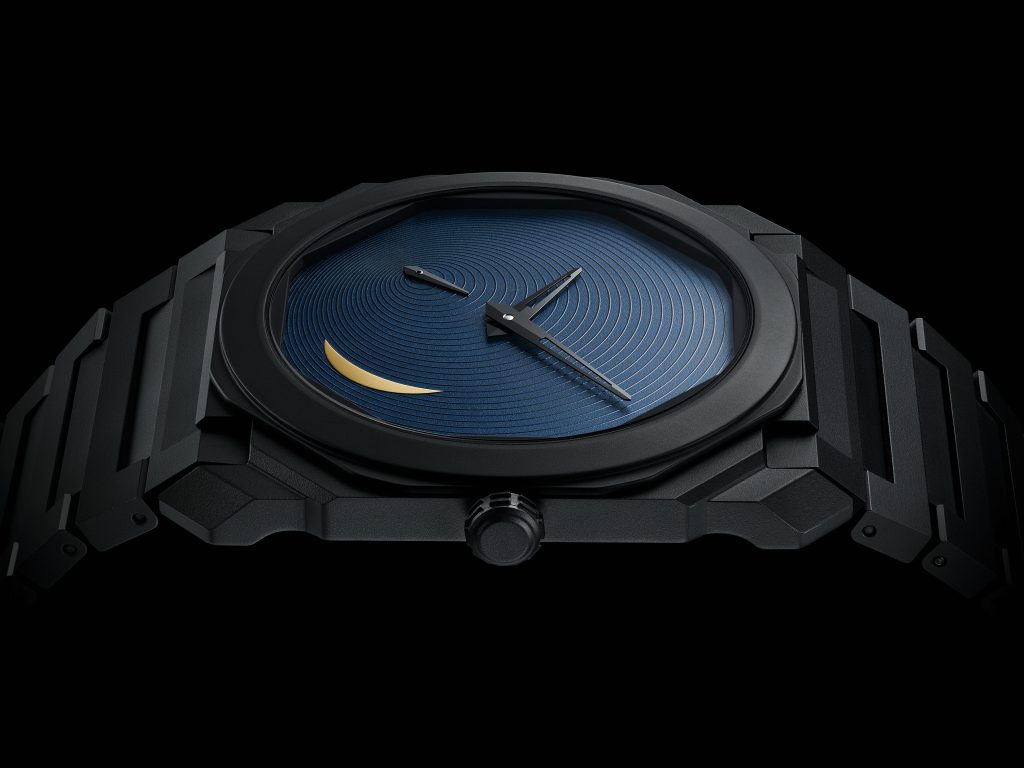 The 2021 collaboration between Bulgari and Tadao Ando focuses on time itself, with its spiral engraving evoking a black hole from which time is born. On the dial there is also a yellow crescent at 5 o'clock, representing the crescent moon, or Mikazuki in Japanese. This is symbolic of hope in the night, aspiring for a brighter future. With the famous Octo Finissimo case and bracelet executed in black ceramic, the watch appears like the night sky, with the moon peeking through and illuminating the scene – a unique expression of time that is conveyed through Ando's architectural motifs of empty space as well as nature and architecture co-existing in harmony. Limited to 160 pieces worldwide, this watch is sure to delight aesthetes and lovers of great design.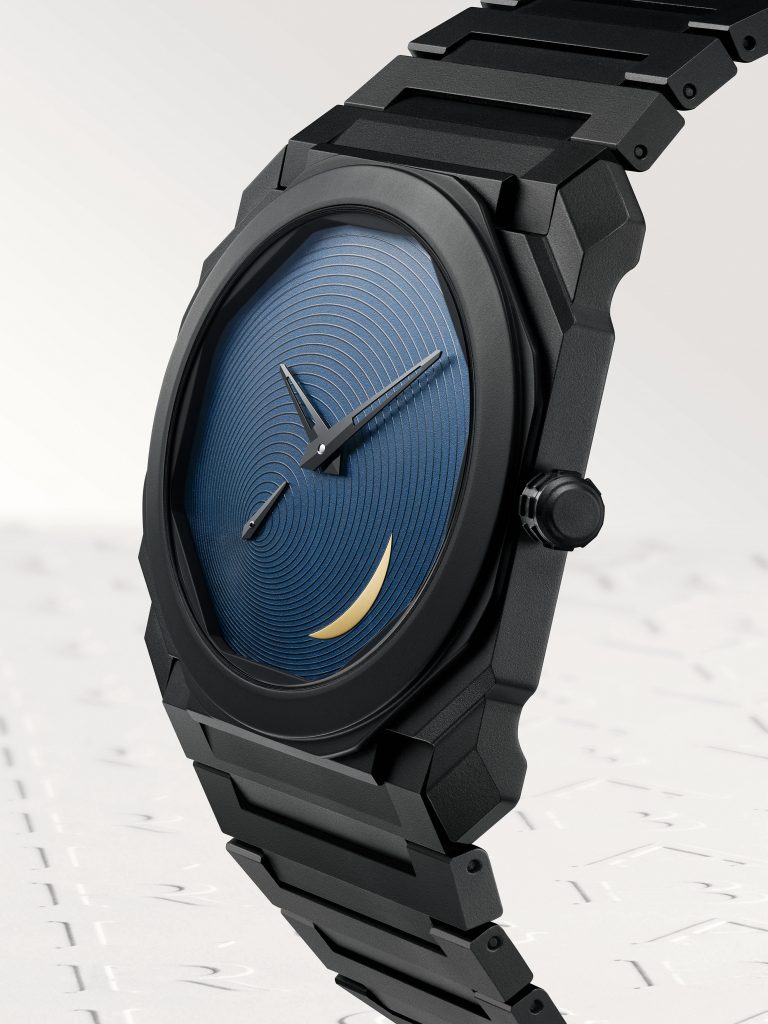 Bulgari knows how to make a splash each year with their Octo Finissimo collection, and this year has been no exception. The Octo Finissimo continues to show what is possible in the world of the ultra-thin – that the know-how is present to create ever more elegant pieces, as well as compelling artistic collaborations that will remain timeless and relevant for years to come.