While Hermès has been known recently for creating complications that explore and express notions about time, it is nice to see something that shifts gears a little, with a more literal presentation.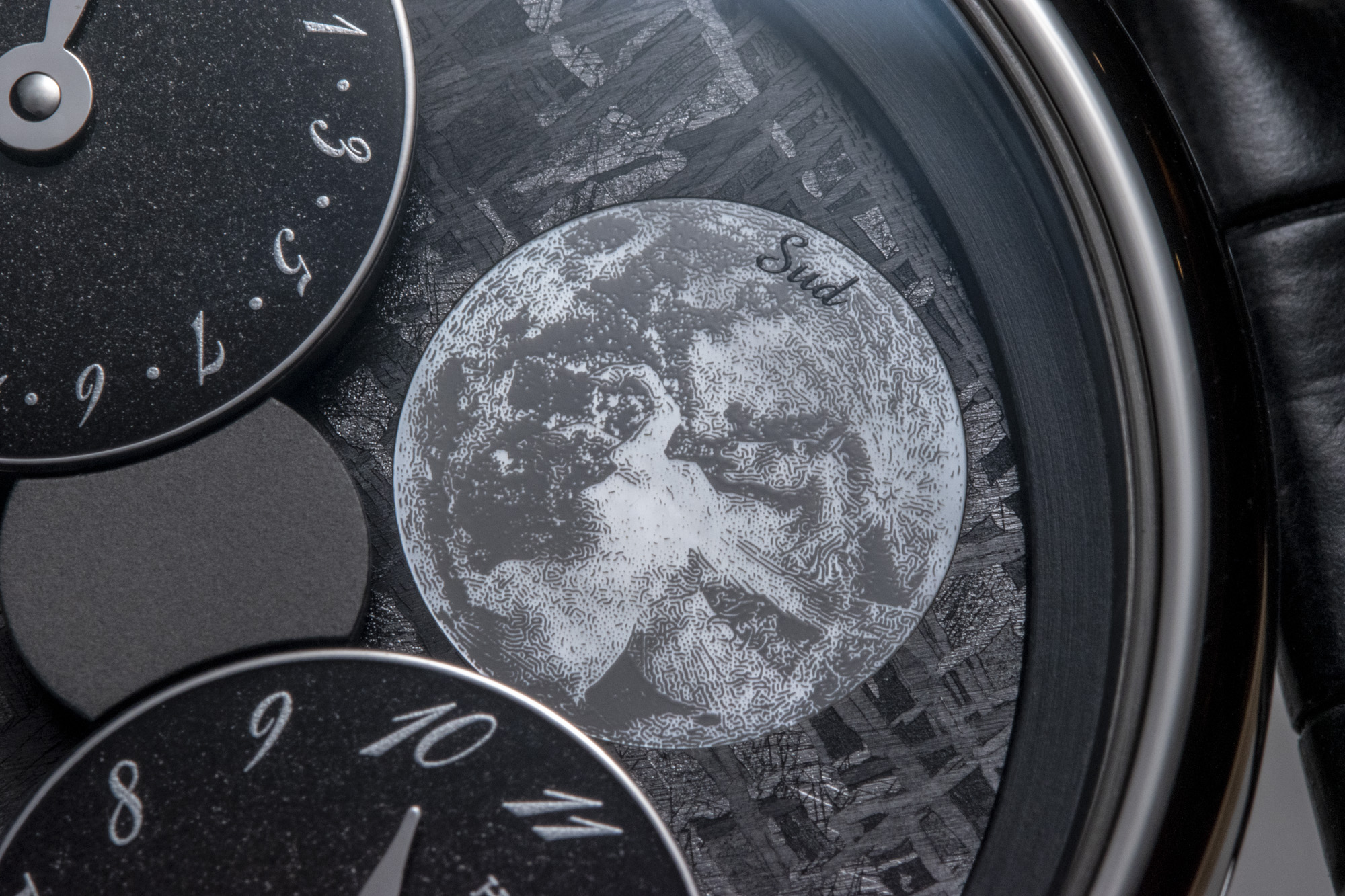 The new Arceau L'heure de La Lune is, as the name describes, all about the beauty of the moon, with the complication of the moonphase done in a refreshingly new way. Unlike many other watches with a moonphase that is only shown as a small portion of the dial, the Arceau L'heure de La Lune utilizes the entire dial, and makes the time and date subservient to it.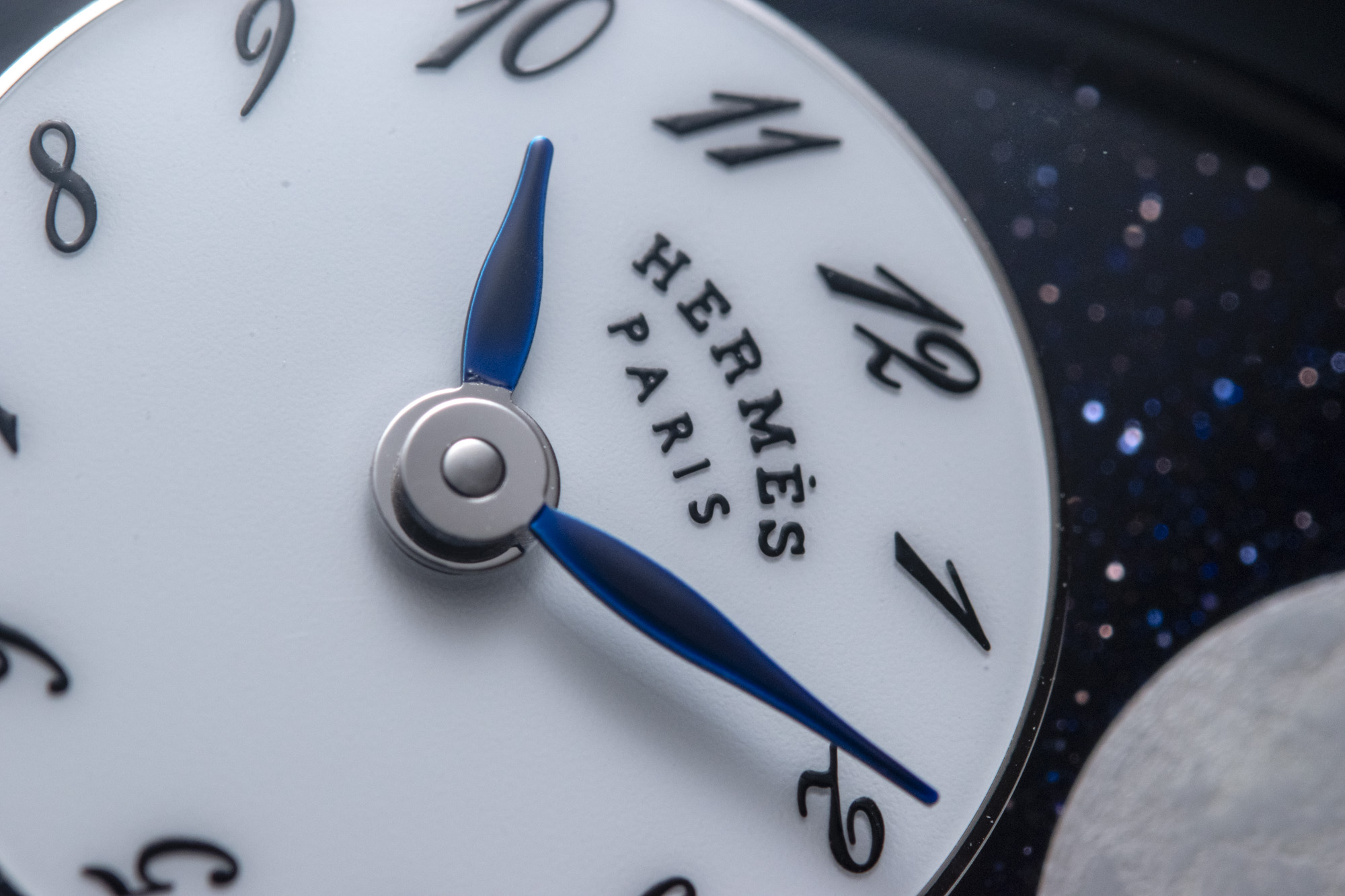 It is perhaps not so obvious that the moon looks different from the northern and southern hemispheres of the earth. In the Southern Hemisphere, people see the moon 'upside down' so the side which is shining (sunlit) seems to be the opposite of the view from the Northern Hemisphere. This fact accounts for the two moon disks mounted in the centre of the watch, and are not, as some might suggest, views of the near and far side of the moon.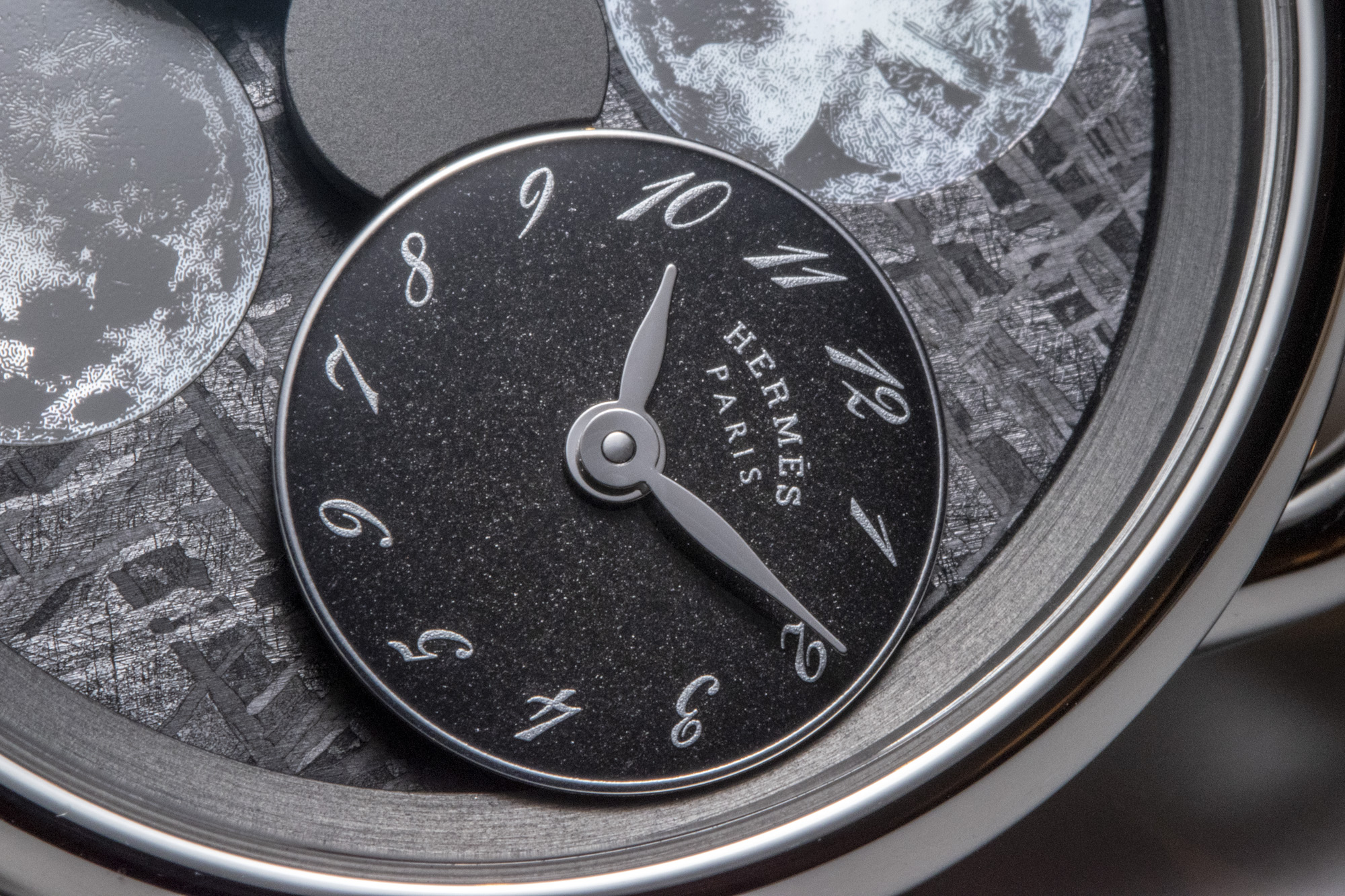 Around these two moons that are made of mother of pearl, are two mobile counters, one containing the time, and the other, the date, that rotate around them, and as they do, reveal the state of the moon phases visible in both hemispheres of the earth. With the complex movement of these mobile counters, that themselves have to carry the time and the time, it necessitated the creation of a brand new module. Hermès turned to Jean-François Mojon of Chronode, and it was he who helped to realize the original vision, coupling it with the Manufacture Hermès H1837 movement.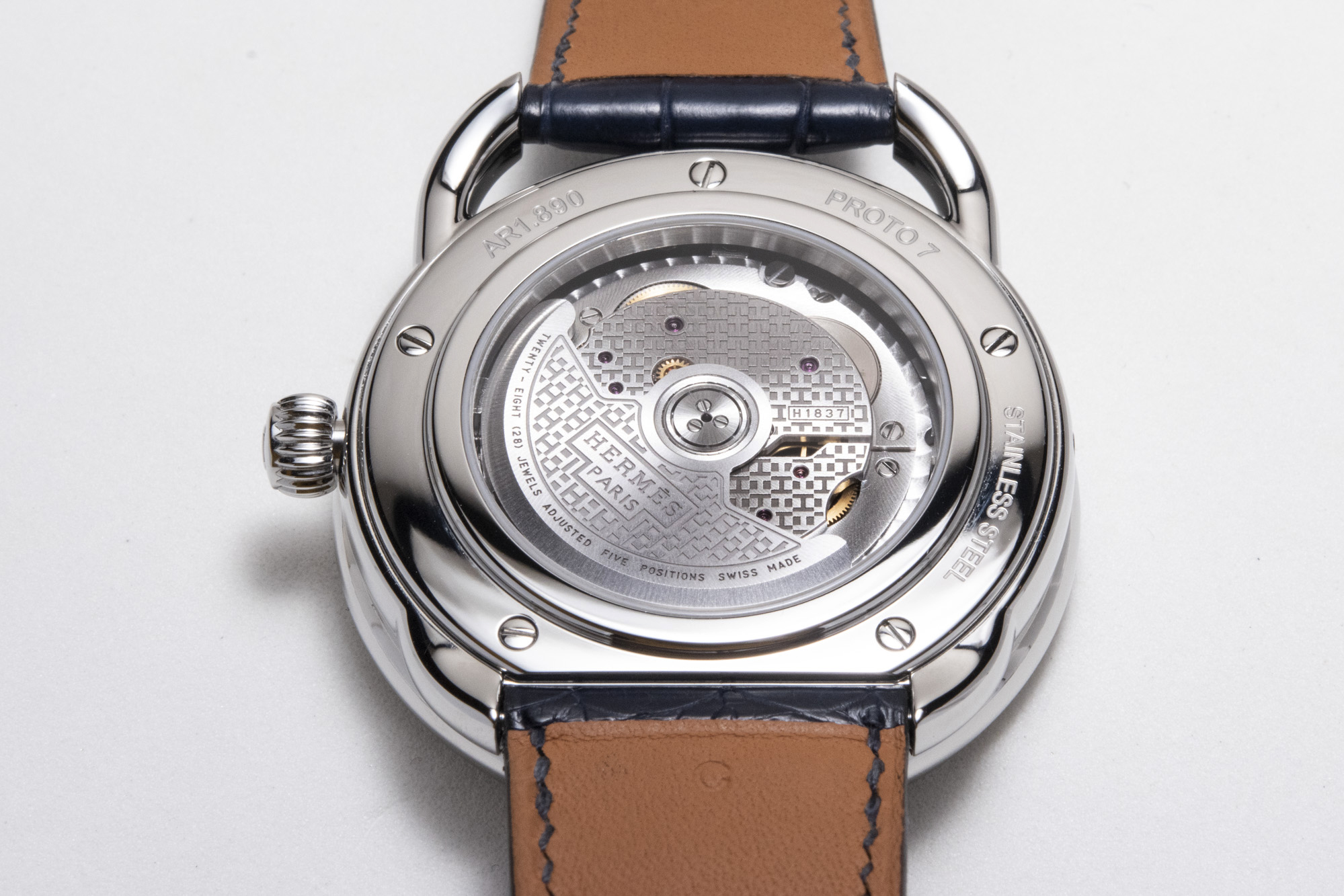 The module itself incorporates 117 polished and bead-blasted components and comes in at a comes in a svelte 4.2mm thick, that with the Manufacture Hermès H1837 movement at 3.7mm allows the watch to maintain a wearable slenderness. The design of the moonphase complication as well, with the time and date mobile counters being used to cover the moon as it goes through its phases, is not only simple to understand, but extremely impressive as a concept since it is immensely readable.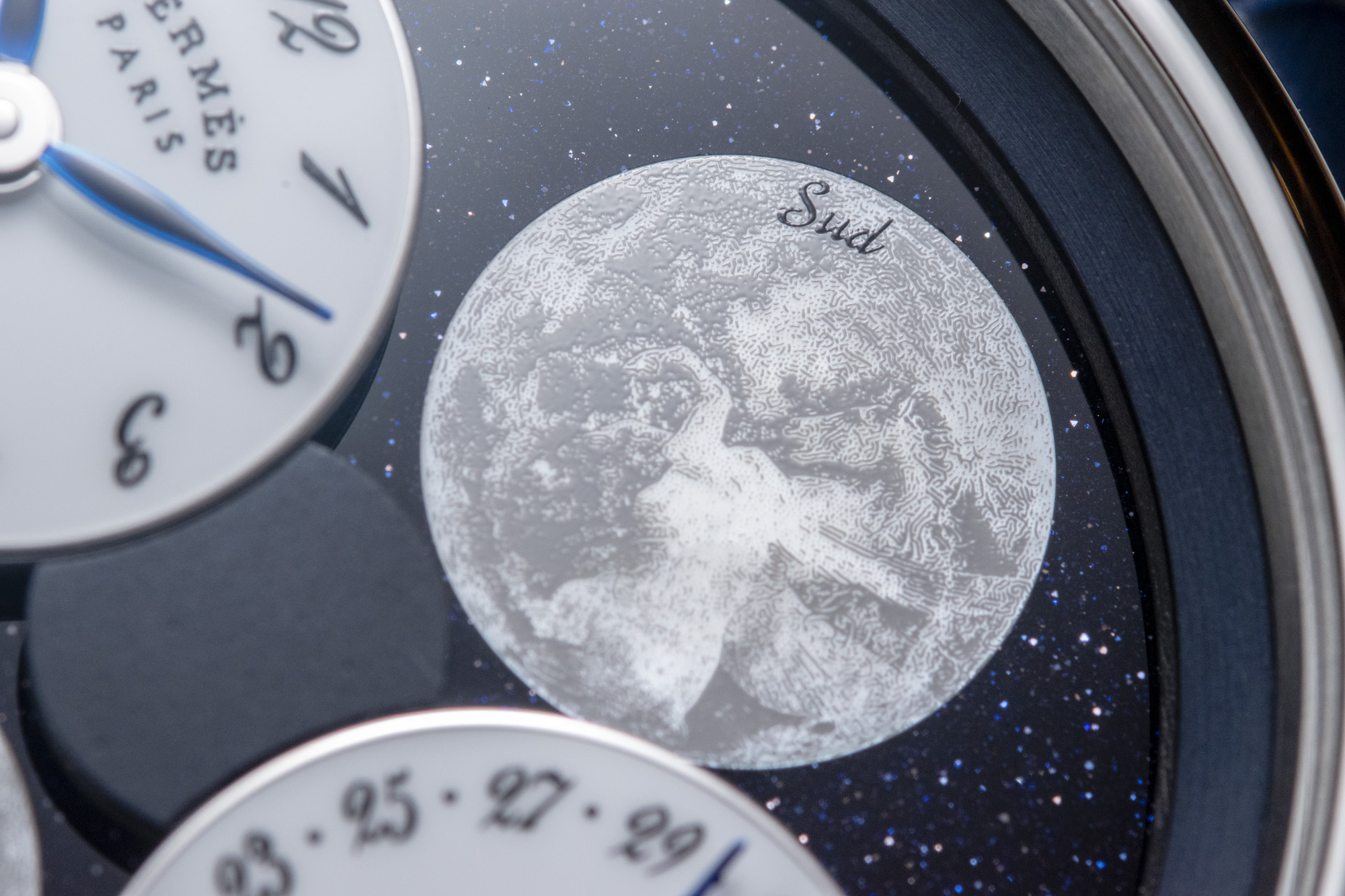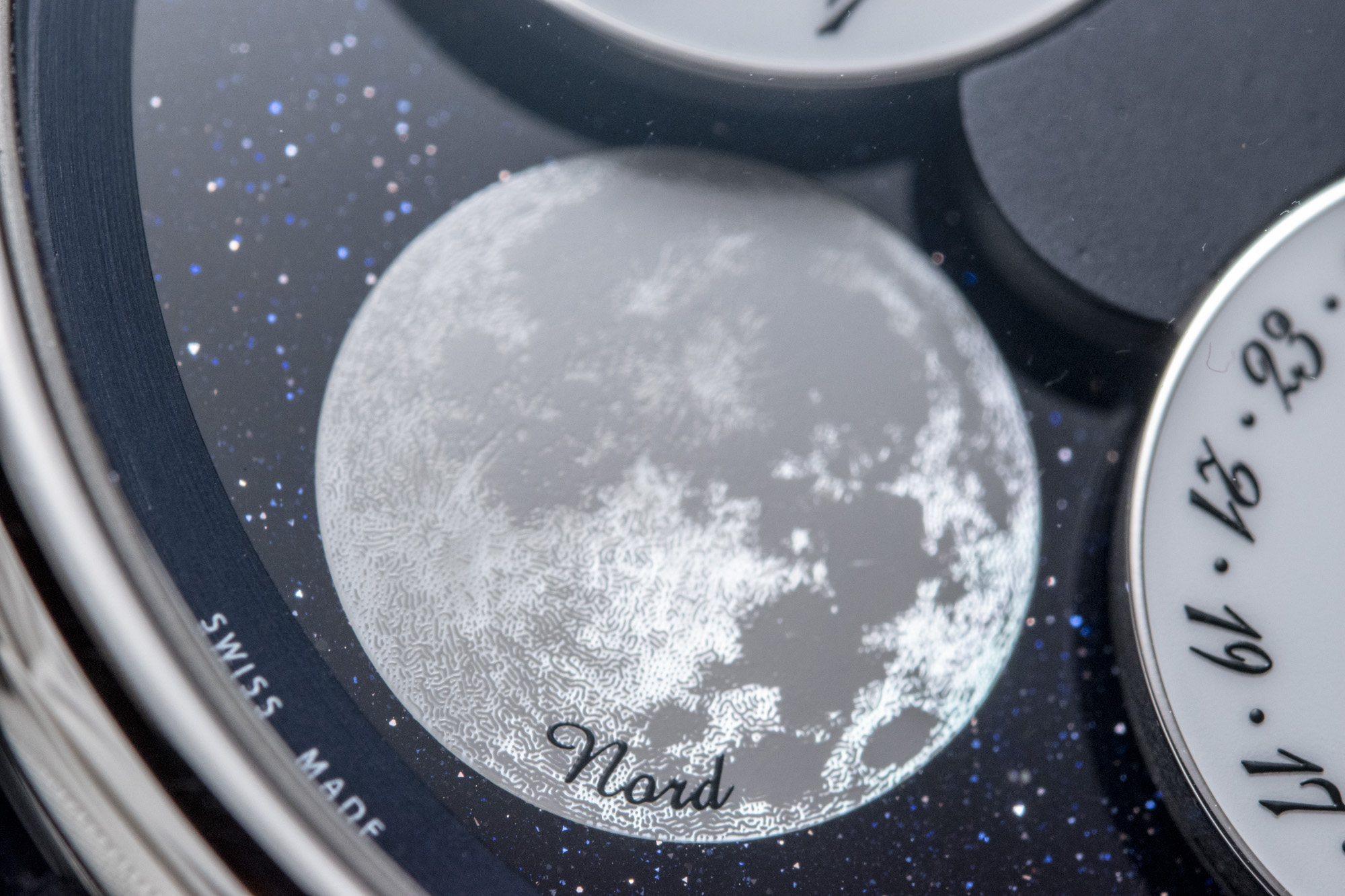 An interesting detail is visible at the 12 o'clock moon – as it is adorned by an image of Pegasus designed by the "dreamer-designer" Dimitri Rybaltchenko entitled Pleine Lune (Full Moon). The other moon at 6 o'clock, or the view of it through the northern hemisphere, is by contrast, a realistic depiction.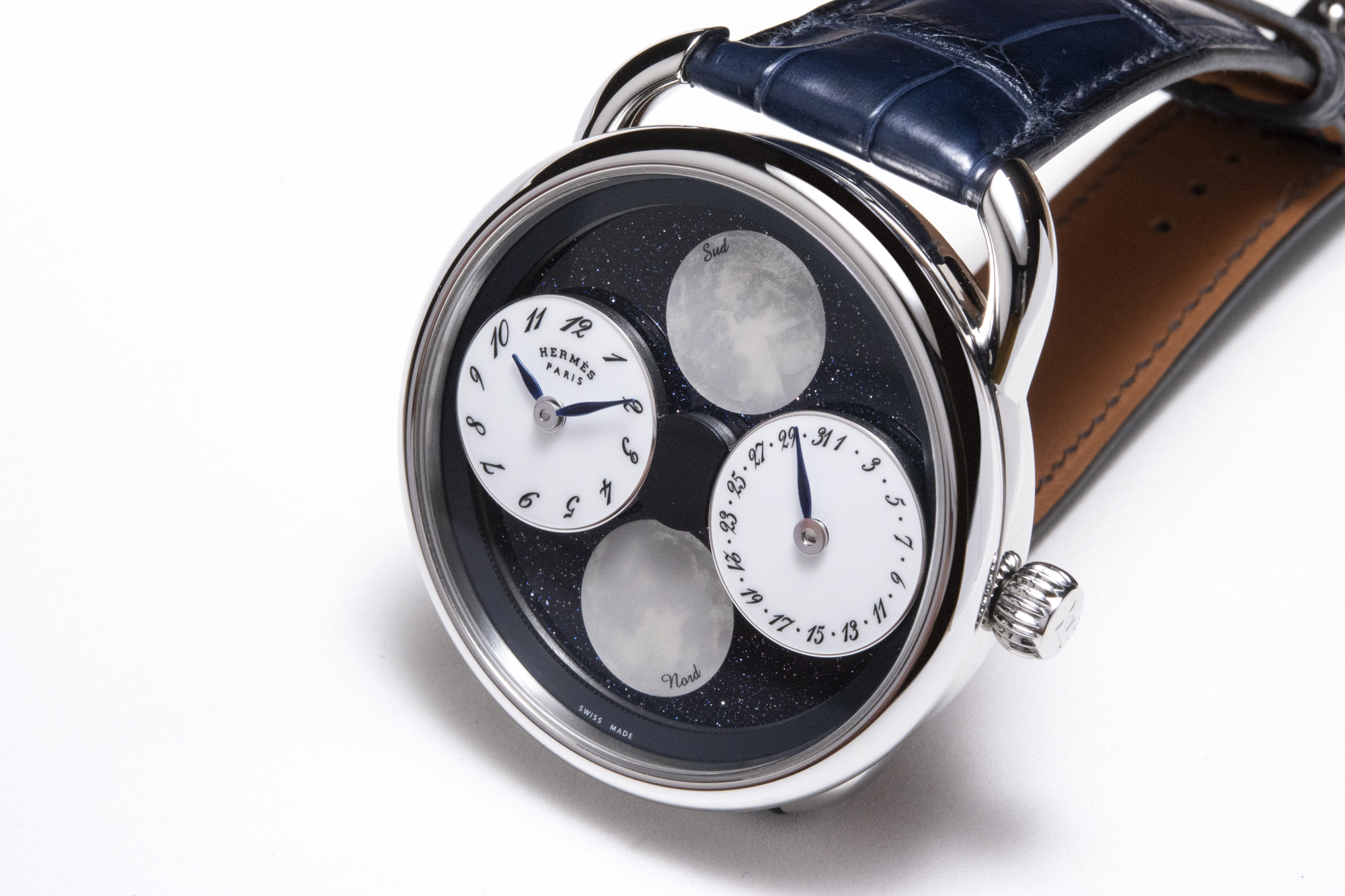 Two 100 piece limited edition versions of the watch are available, the first comes with white-lacquered mobile counters with black indications against an Aventurine dial, while the second comes with gradated grey-lacquered mobile counters with white indications against a Meteorite dial.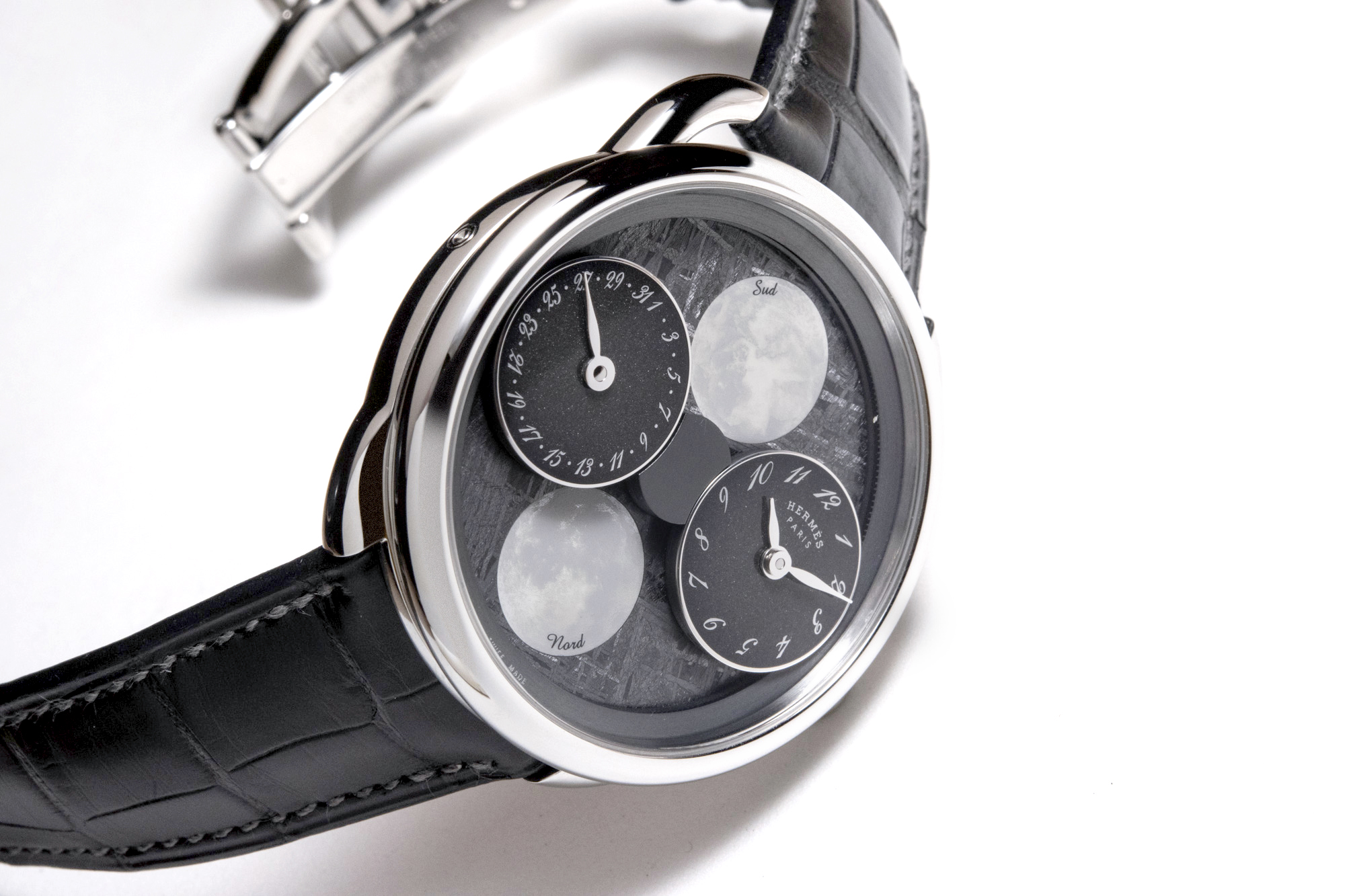 [ninja_tables id="1549″]