I love tourbillons, and being that they are generally quite expensive, I have been very keen on scoping out those at the value end of the price scale. After-all, I have not only written one of the most popular articles on cheap Chinese tourbillons for ablogtowatch (link), but I also broke the news to the world on the TAG Heuer Tourbillon 02T at 14,900 CHF, the cheapest Swiss made tourbillon watch at the time (link), when I was writing for Revolution magazine. More recently on this website, I wrote about a small brand called Skill watches, that was offering Swiss made tourbillon watches for an even lower price of 7,600 CHF. (link)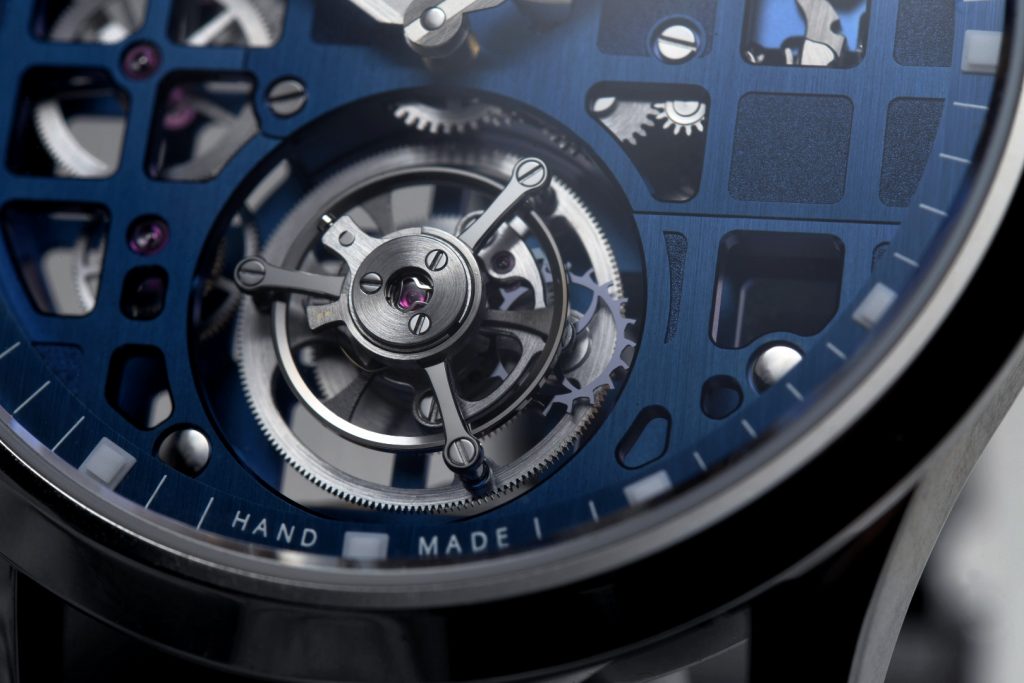 Now there is a new contender to the crown of the most affordable Swiss made tourbillon watch in the world, and it comes from the quirky, independent brand from Biel, Switzerland, a place where Rolex, Omega and Armin Strom also make their watches – the plucky, brave and thoroughly entertaining, Horage. (http://horage.info/)
Now Horage is a very interesting company, since it started life by attempting one of the most difficult things for any watch brand, new or otherwise – make its own in-house movement. From its background as a component supplier to the watch industry, specialising in almost everything else aside from movement making, they decided, after making a study of the costs, that they could make one faster and cheaper than anyone else. Furthermore they would design their calibre with a view to making it easy to industrialise and mass produce.  Along with this and the situation at the time when off-the-shelf movements were becoming more difficult to source, they went ahead to start their own watch brand in 2008 and to work on developing their own in-house calibre – the K1.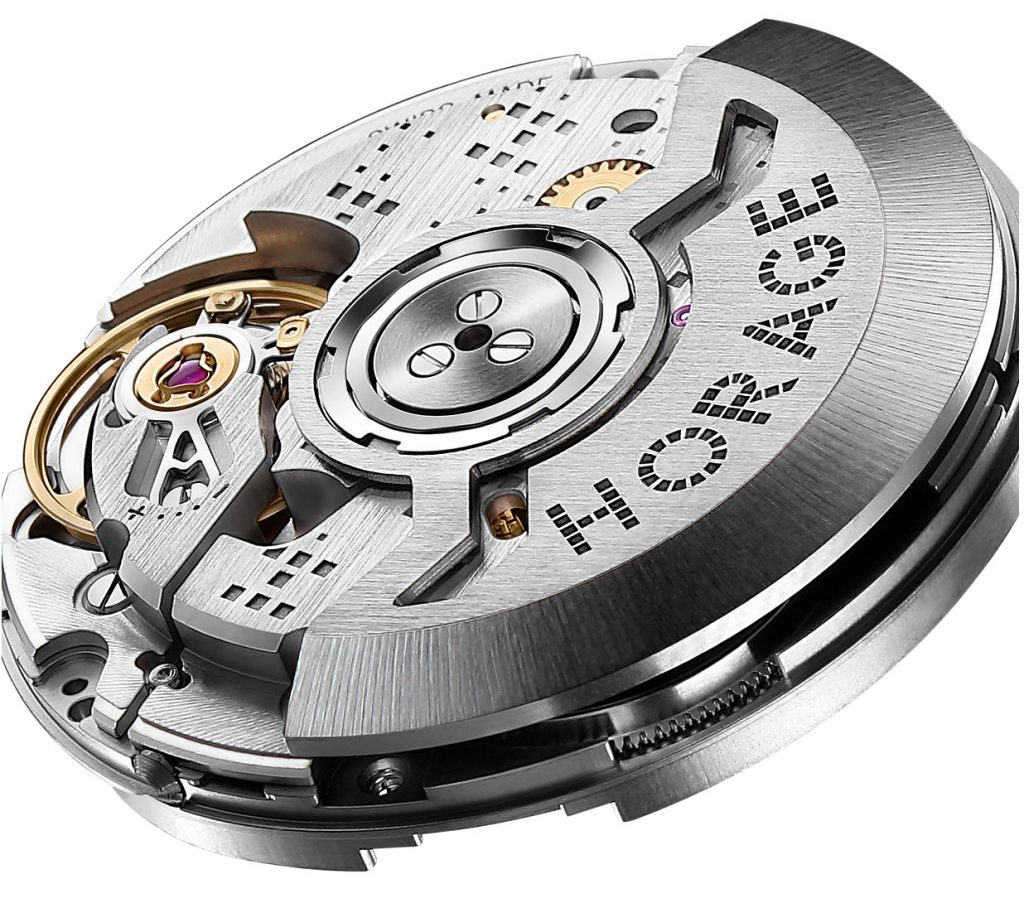 We'll explore the story of the brand in more detail in future articles as well as the special features of the modular K1 calibre, but for today let's have a look at the Tourbillon 1, their first tourbillon equipped watch that is quite possibly, destined to be a sensation.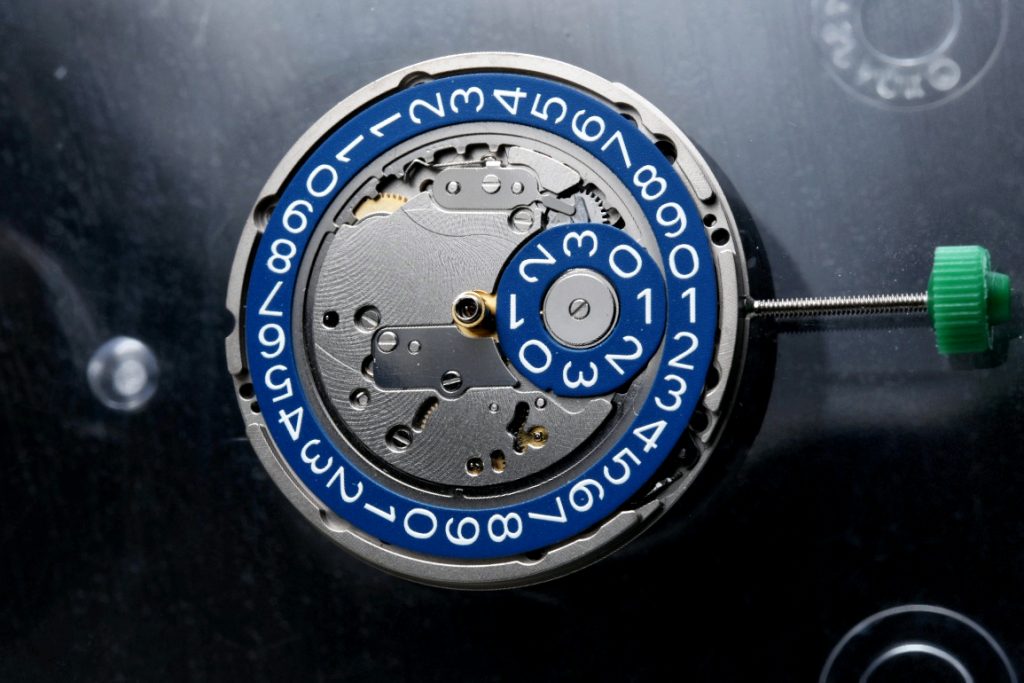 To start, the watch is 6,990 CHF – a price that undercuts everyone else, including Skill watches, which is priced at 7,600 CHF. Mind you, this is only the pre-order price, because every few months, another batch of watches will be offered for pre-order, and the price will increase each time by 500 CHF. This is certainly an incentive for those interested to order first, which will require a deposit to be placed. According to Horage, those who order now, during the first round, will expect to receive their watches by the end of this year. Furthermore, once this run of watches is complete, no more will be made.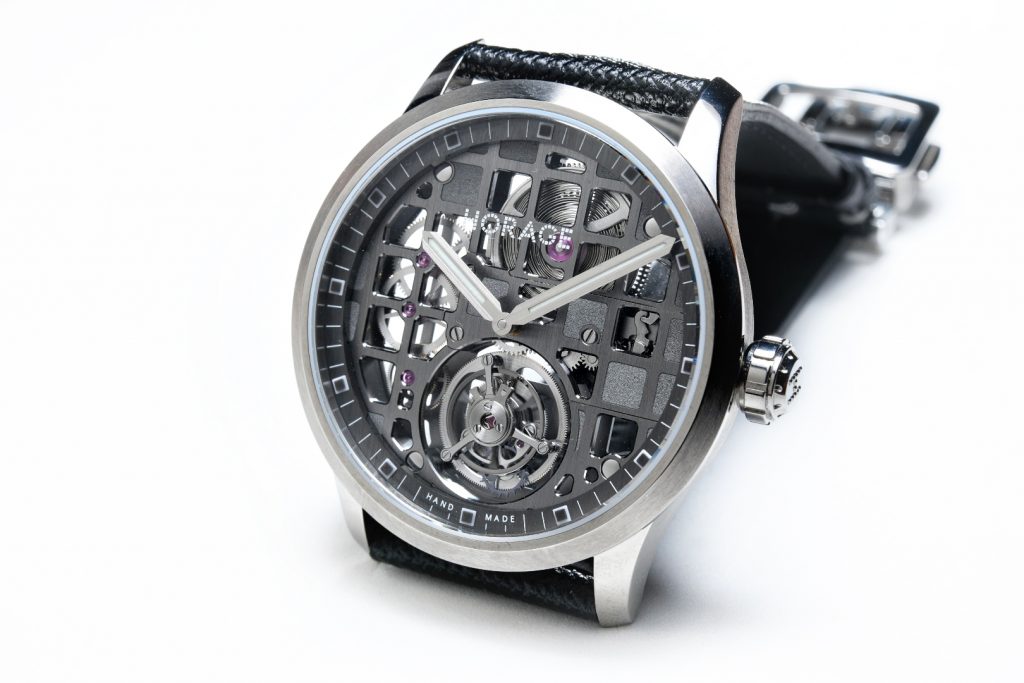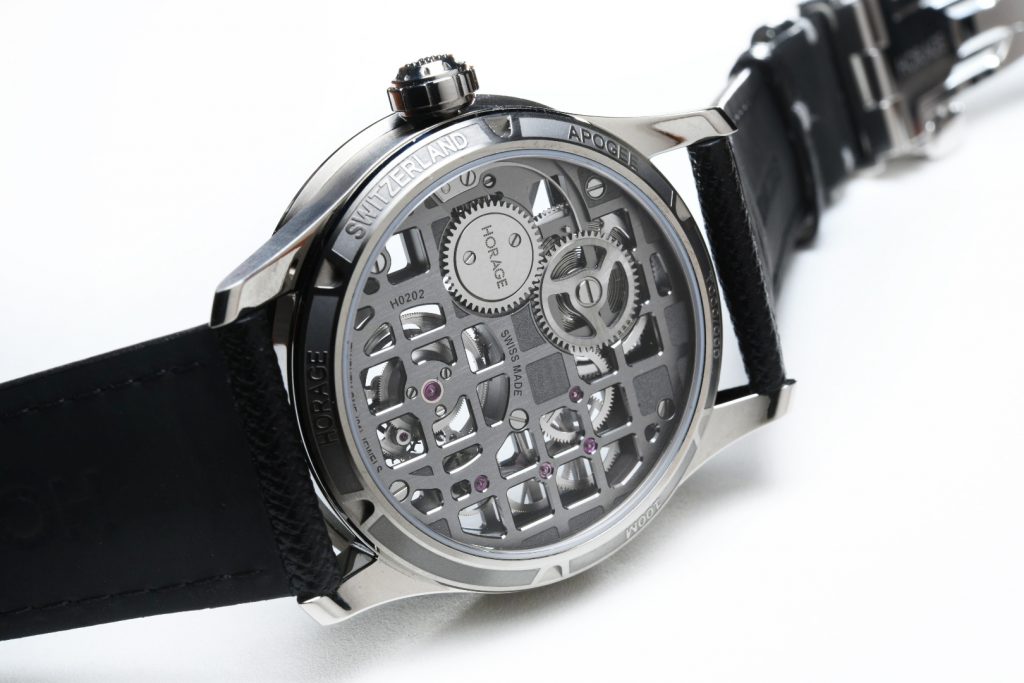 So you might be wondering – why do it this way – have a pre-order process and wait for some months before your watch can be delivered?  
Well, that is part of the reason why the watch is being offered at such an affordable price. According to Andi Felsl, co-founder of Horage, there were a number of steps that had to be taken in order to make their tourbillon watch this affordable, and that was mainly in being smart about controlling the costs of its development and production.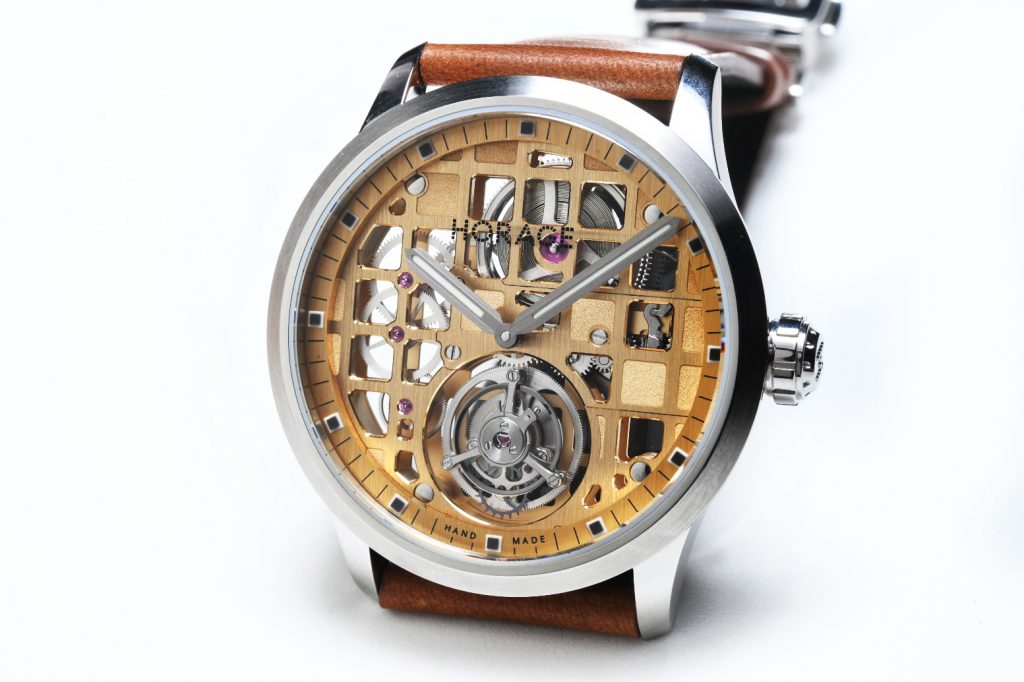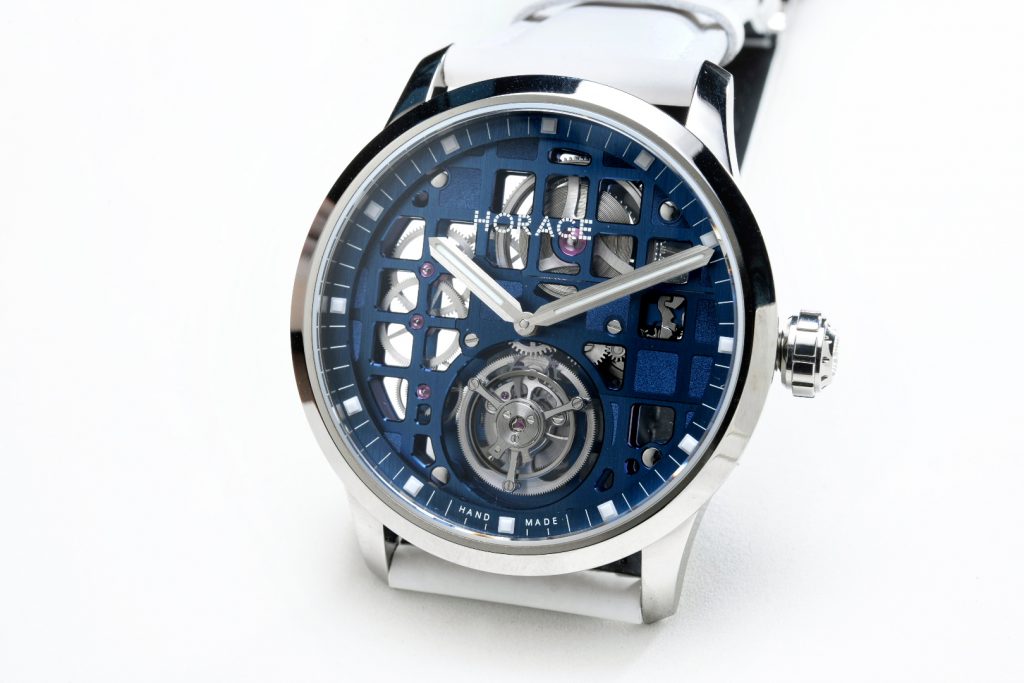 This first thing they did was to eliminate the risk of holding inventory by only making watches upon the receipt of a firm order. This is the reason for the pre-order process which requires buyers to order, pay a deposit and then wait, as it removes the costs associated with making the watches first and holding onto them, before selling them on. With designated customers already on the list before the watches begin production, and with a deposit already paid, there is a tremendous cost saving that can be passed on to the final buyer.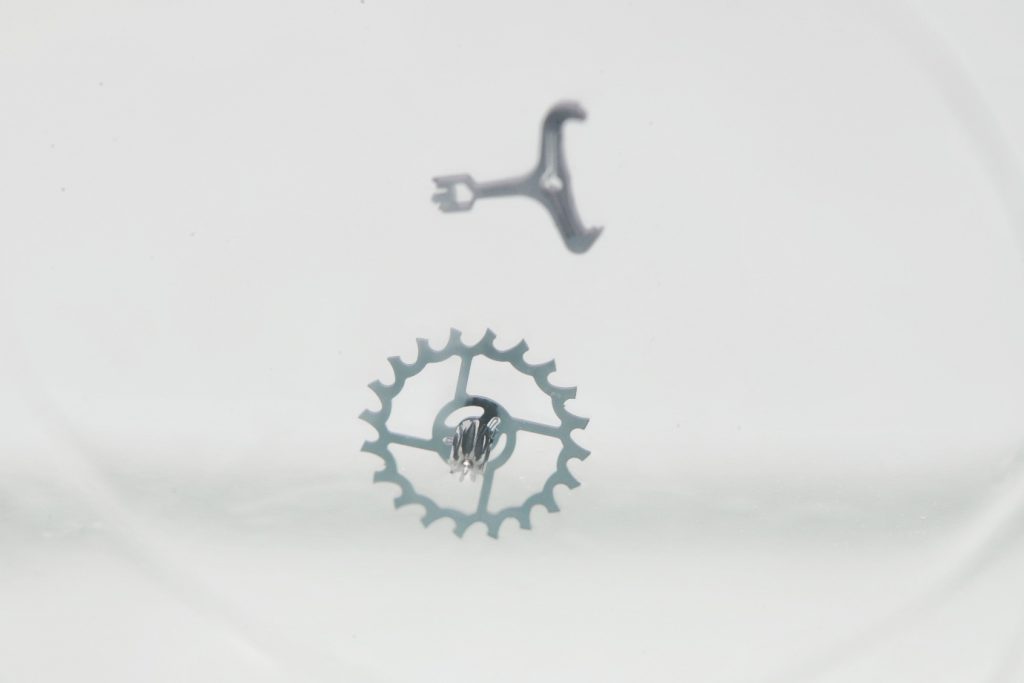 The second thing that was done, was to work with the right partner to supply the most expensive part of the watch and to maximise available capabilities. In this case, the partner was famed movement maker, La Joux Perret, an expert in making tourbillon movements for many brands, who supplied an existing gear train that was proven to work well, to Horage. This negated the need to come up with a new gear train from scratch, thus saving considerable development costs. To that, Horage designed their own movement plates, added a silicon escapement (another in-house speciality), then made everything else because of their preexisting expertise as a component supplier.    
The result is a watch that can suitably be called in-house and that can be realised at a frankly unbelievable price. 
The design of the watch, with its grid-like pattern from the movement plates that act as the dial, comes from two places. The first, being that it had a tourbillon, a very visual "complication", it was imperative that it and as much of the movement as possible was visible – which is also possibly why a flying tourbillon – one that is supported on one side instead of two – was chosen. The second reason for the design was that it was inspired by the logo of the brand, with its straight lines and geometry. 
The grid-like pattern certainly looks like nothing else, and allows the intersecting points that make it up to become suitable places to hold the wheels of the gear train, and to show a view of the mainspring as it unwinds or is wound through the square holes, yet not sacrificing the strength needed to hold everything together in its skeletonised format. 


The Tourbillon 1 that you order from the website, can be customised as well to a good degree, with plenty of options that you can choose to make the watch your own. From the movement plate colour, with options such as silver, gold grey, grey/blue (+250CHF) or blue (+350CHF); to the case finishing – steel (polished or brushed), 18K gold (polished or brushed) (+3500CHF); and a vast array of strap types and colours.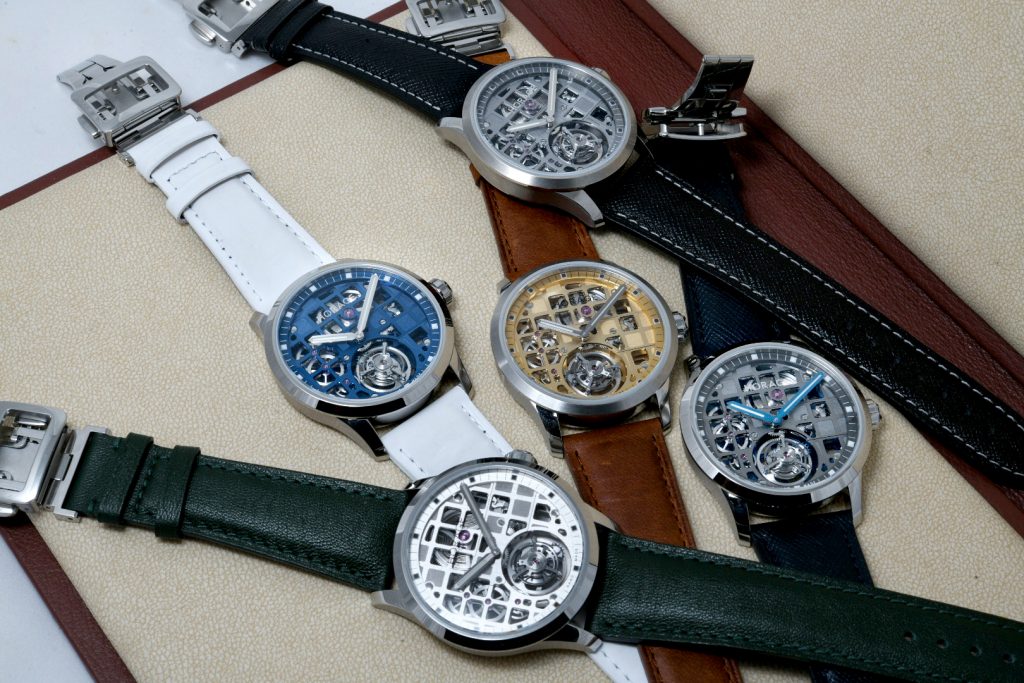 What's more, you can even have your Tourbillon 1 COSC certified as an additional 300 CHF option, which is a nice thing to know for those that realise that the tourbillon's raison d'être, or why it was invented in the first place – is precision. It's a nice thing to have as an option, since many tourbillon watches on the market are not COSC certified. It's good to know as well that the movement is of a high enough grade that it can be COSC certified – which is a testament to the quality that you're getting when you buy it. .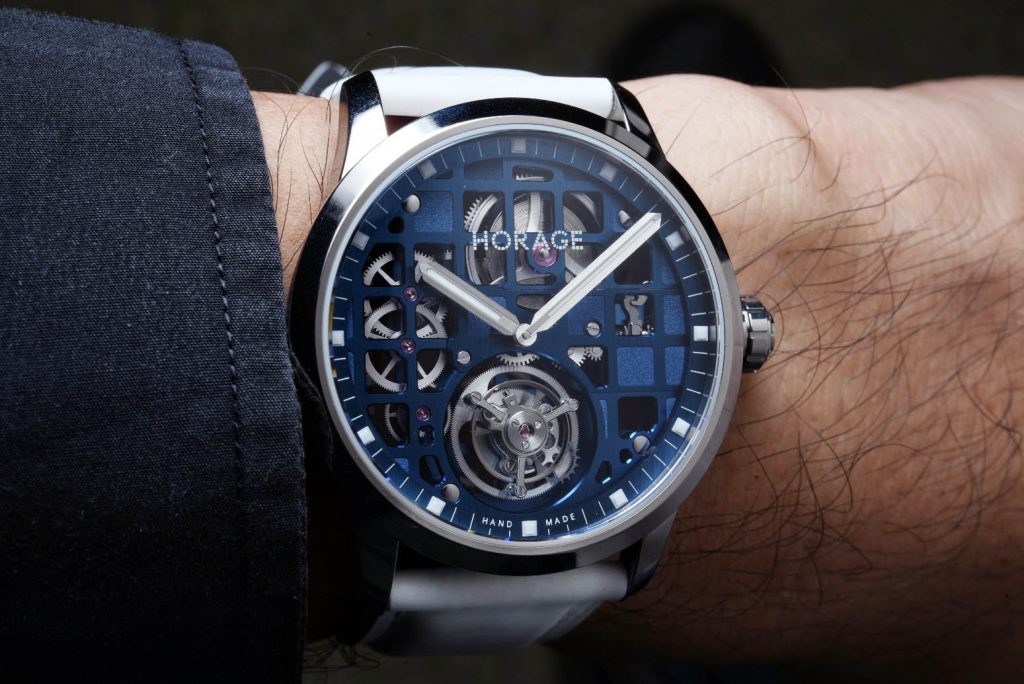 On the wrist, the watch is 39mm wide measured by the case as it sits on the wrist, but 41mm wide at the round of the bezel, which makes the watch have a nice wrist presence.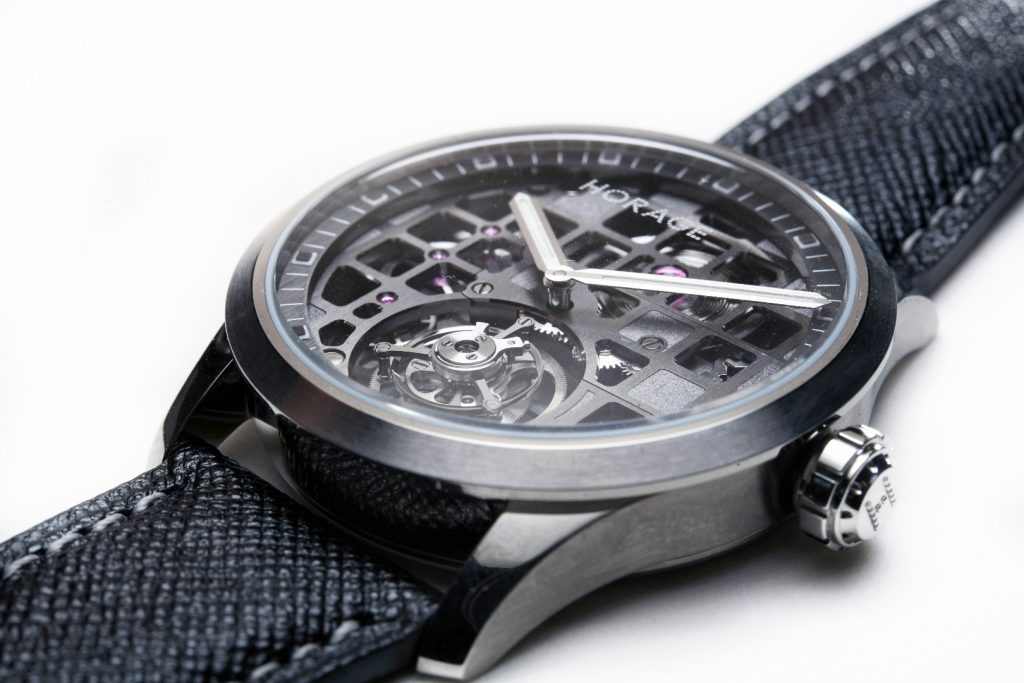 Aside from the astoundingly affordable price, the Tourbillon 1 is an example of watchmaking at its bravest and most strategic. Horage has certainly made it a point to demonstrate that difficult things can be achieved with a little planning, some out of the box thinking, and a ruthlessly disciplined execution process. In fact, its worth noting that this is the exact sentiment engraved on the case-back of one of their other watches, the "Autark 10 Years", which says the following – "Start where you are. Use what you have. Do what you can." – which is probably a company motto and philosophy based on what I can see with how the Tourbillon 1 was achieved.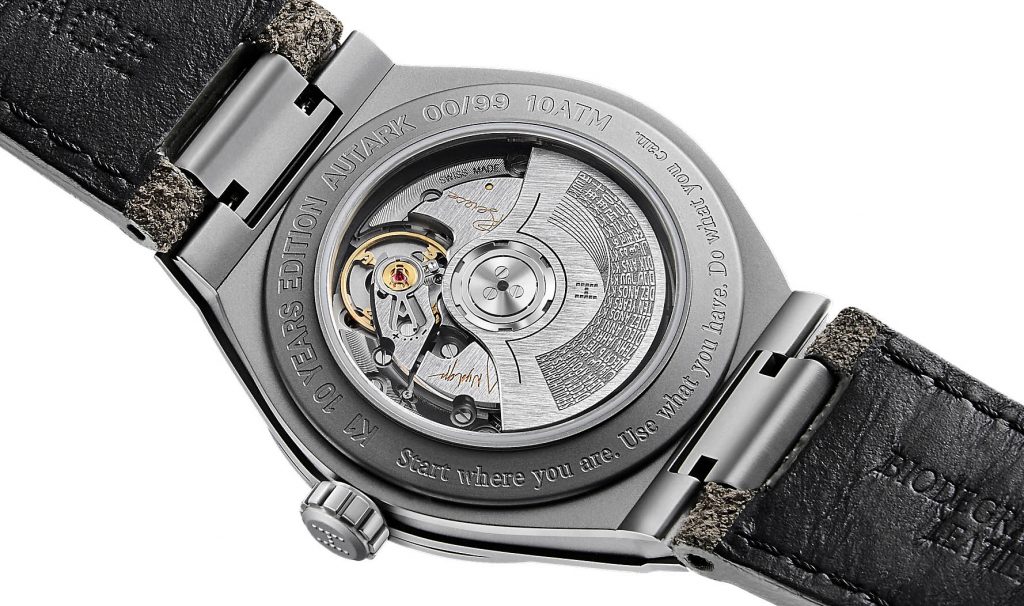 So now if the price hasn't convinced, hopefully I have done so with these additional details about this unique company. And if you want a Tourbillon 1, you can go to the website and pre-order yours right now. (link below). 
Then, after you've placed your credit card back in your wallet, maybe you can spend some time at the Mission Tourbillon page, where the development process of the watch is described in detail. When you're there, perhaps you can also look around at the other watches that they have, all with their in-house calibre K1, mind you. I'm fairly certain that you'll like what you see, and maybe realise that this is a brand that might become a force in the watch industry in the future.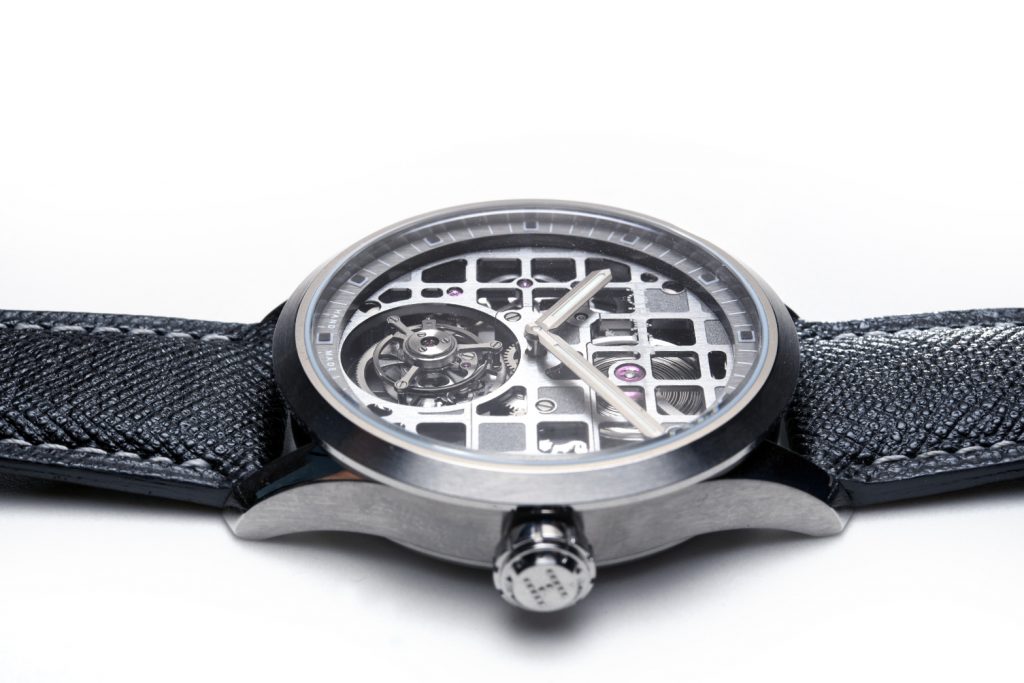 [ninja_tables id="4658″]