SevenFriday was one of the brands at the forefront of the digital revolution in watches, and gained a cult following primarily through social media. Its distinctive designs gave a Haute Horlogerie look, but at a price point that was much more palatable to watch lovers. Alongside these instantly recognisable designs, came a refreshingly honest take on watches and lifestyle brands, and even branched out into apparel and eyewear. With a number of SevenFriday retail spaces around the world, and a loyal fanbase, we sit down over Zoom with Daniel Niederer to find out more about SevenFriday, its conception, and its future.
Tell us a little bit about yourself, and your experience in the watch industry. Which brands have you worked with, and in what regions?
Daniel Niederer: I'm just now over 20 years in the watch industry, funnily enough, my background is in law, I was working in IT, and the luxury industry was a lucky accident. I wanted to work abroad, live abroad and see the world, and I got offered a job with a Swiss trading house to be the Country Manager for Australia. So my first job in watches was based in Sydney, dealing with Audemars Piguet, Jaeger-LeCoultre, Maurice Lacroix, Porsche Design and Eterna. I spent about 2 years in Australia, when the company asked me to go to Singapore to overlook the restructuring of South East Asia, Australia and New Zealand.
People told me that things were very different in Singapore, but all around the world, people are looking for courtesy, honesty and respect – universal traits. People also respect authenticity, and if this is true in your life, then you won't have to go around trying to be like somebody else. In Singapore, we also had Graham, we took on Mauboussin, we also opened the first Graham and Arnold & Son boutique in Starhill Gallery in Malaysia – we even designed this one! During my time there, we also managed to get Breitling for Australia. I spent about 3 years in Singapore, and I definitely got a little bit bored after that length of time! I got asked to go to Japan, where we had Audemars Piguet, Parmigiani Fleurier amongst our stable of brands. I went off with my family, living in Shibuya for about 3 years until the company was bought out.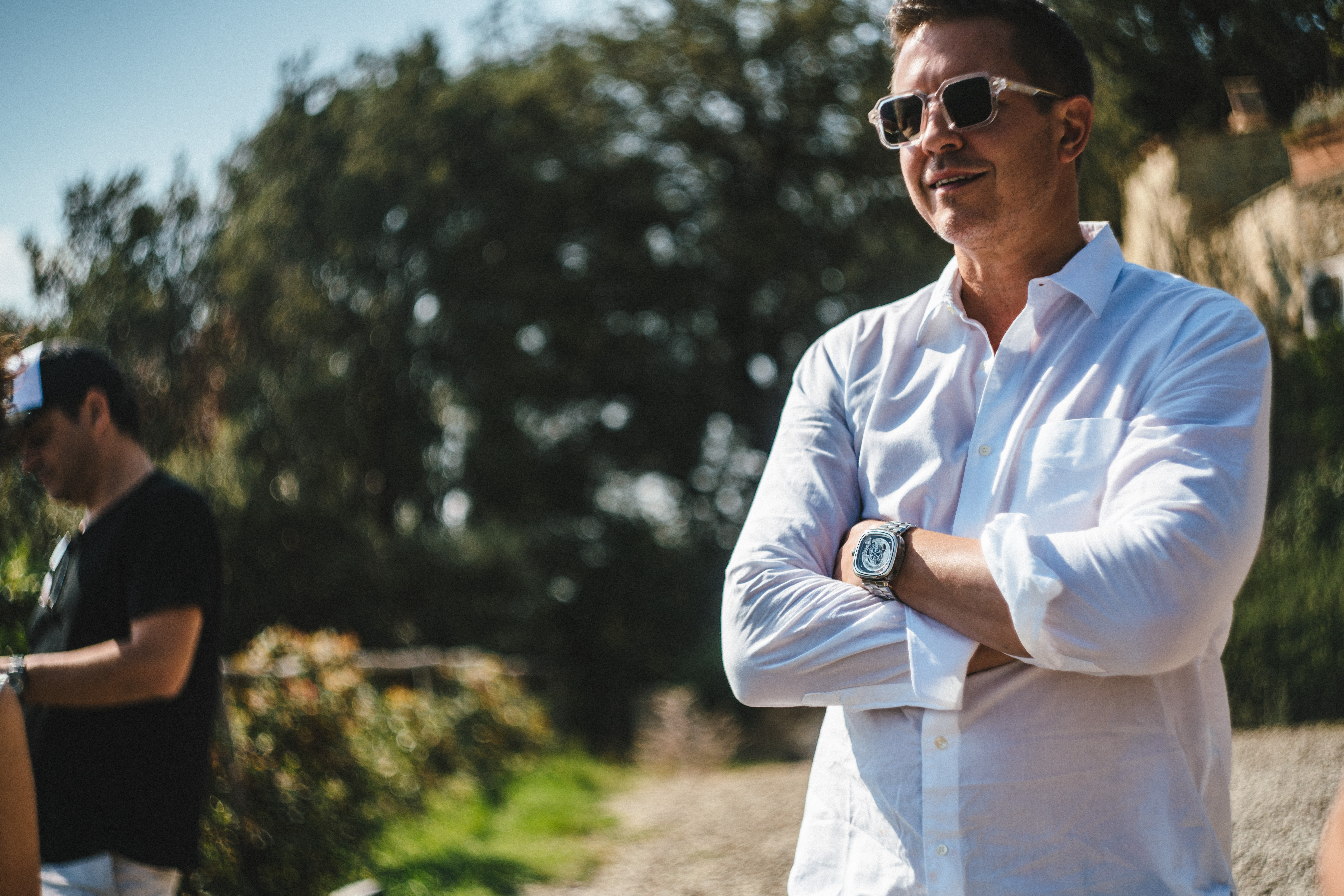 I then got asked to move to Thailand, which was their hub for the luxury lifestyle division. It was a massive organisation, with around 20,000 employees, but I was always used to a smaller company where I had my independence, and not so much Excel sheets and presentations. I took that opportunity to come to my decision to where I wanted to go next – 10 years in Asia Pacific, I felt like going home, and I was starting to get a bit tired of the brands. I had a really different view on how to do things – maybe I'm wrong or maybe I'm right, but I felt like I had to take that risk.
I started SevenFriday in 2012, and invested in a design studio to assist with the creation of the brand. Our designer has since moved to Zurich with us, and it's great to have this closeness with someone who is so involved in product development. In the beginning it's always easier to say what you don't want – at the risk of sounding crude, we always said we don't want to work with assholes. If you work with people with a certain dynamic and mutual respect, and are aiming for a common objective, everything is not only more fun, but it is more efficient. Our aim is to build a brand that doesn't bullshit – we do what we say, and we say what we do. We don't hide that we produce in China etcetera – it's just the way we do things here at SevenFriday. Traditionally, the Swiss way is to make a round watch, followed up by a moon-phase and then a chronograph – I didn't find this intriguing, and it didn't make sense to me. This was a defining moment for me for our strategy in terms of design – the other aspect was the design language. The industrial element was always important for SevenFriday, and is carried over in all of our products now.
What was your favourite memory when you were working for the brands?
Daniel Niederer: That's a question I haven't heard before! I did get a cool deal on a Royal Oak at one point! In all seriousness though, I think it was the first time entering Baselworld. It was 2001, and my thought was "what on Earth is happening here?". Car shows always look serious, but then you go to Baselworld, and it's 10 times the scale – it's just crazy! It's not just the one brand, but its the overall atmosphere of the show. What I loved most though is that you get to know people over time, staying in touch with them – that was one of the most positive elements. It was always a big learning curve for me, but that was something I enjoyed a lot. I think this part helped me to form things more logically and conclusive for SevenFriday. Not everyone agrees with me, obviously, but that's ok.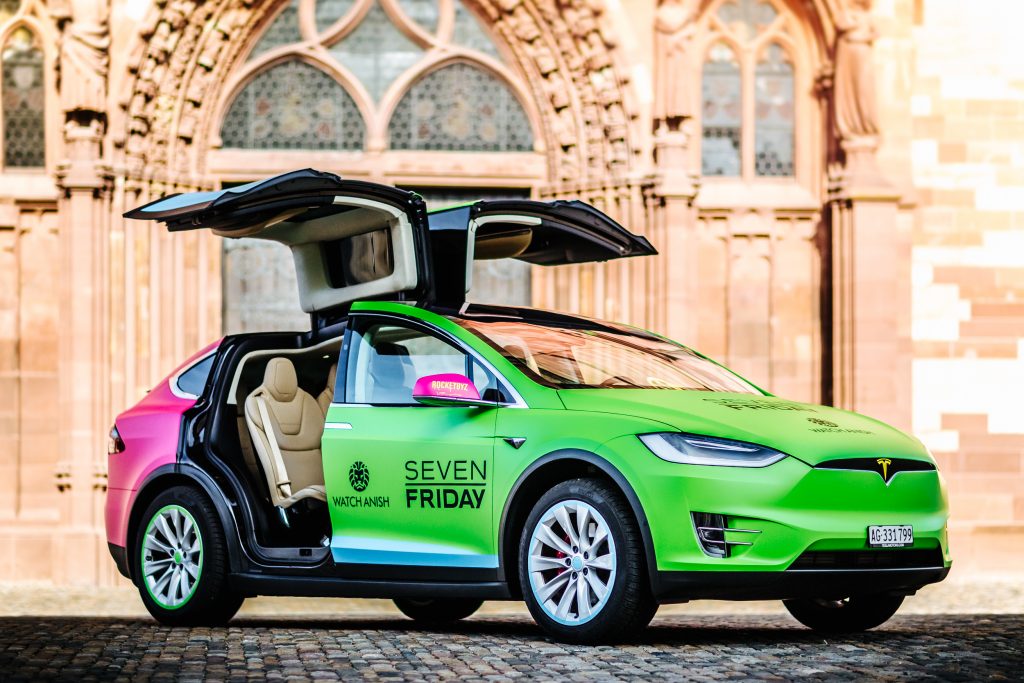 Can you tell us, in very simple terms, what it takes to make your own watch brand.
Daniel Niederer: Like for most companies, it takes a lot of idealism, a certain amount of stupidity, and you need to be convinced about what you're doing. The practical things, money, intelligence, yes you need those as well, but even with all of the companies that exist, you could say "who needs another one?". You also need to be ready to block out a lot of negative feedback – many people whom I showed the initial concepts of SevenFriday to were not positive about it. You have to have a skin thick enough to be convinced about your strategy – even so, you get different feedback. Maybe if I had my time again 10 years earlier, I would have been more of a "proper" Swiss brand. I think part of what contributed to our fast and aggressive growth was we forged our own path.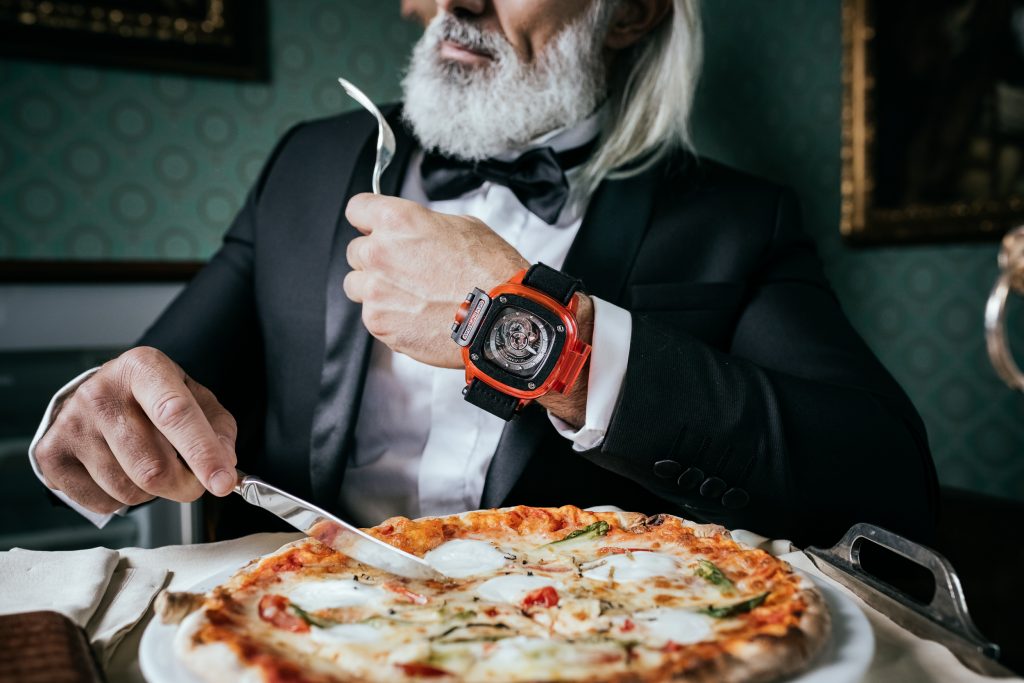 What have you done with SevenFriday to set it apart from other brands?
Daniel Niederer: We didn't have a conscious decision to make it different for the sake of making it different. It was more about asking ourselves – what do we want from the outset. My background is in law, and something that transferred from that background was the logical connotations between events. For me, it is hard to do things that are not logical and not explainable, so for example: Swiss Made. At the price point we are at, it was logically difficult to justify the added value in terms of quality and for marketing reasons, it defeats the claim that you are "no BS". This is not to say that Swiss made is bad, or that we would never do it, its just that in order to be different, we really needed to be different. With this point of difference, we were represented in 50 countries. So there was a lot of ways we approached the brand – the name, shape of the watch, etcetera, but it was also operationally – how we went about the business, was very much unlike a typical Swiss brand. Maybe my travelling in Asia Pacific made me open my eyes and my mind a little bit.
Have you taken strategic choices in materials/construction, or movement selection or distribution to ensure this unique selling proposition is upheld across your brand? If so, can you tell us a little bit more about that?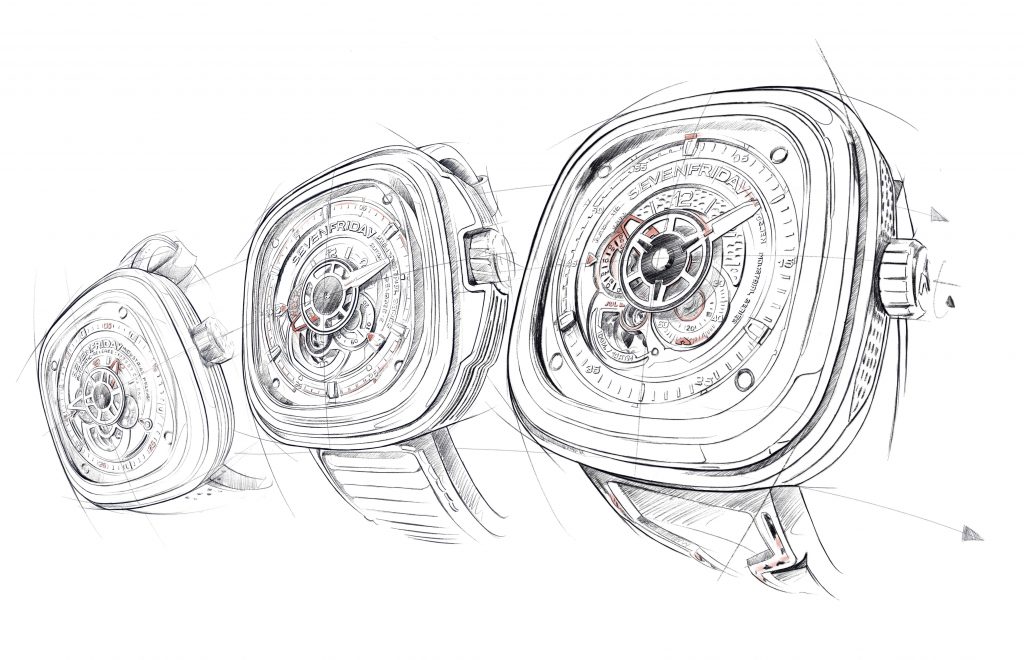 Daniel Niederer: The TV shape certainly makes it very distinct, a merger of classic style and modernism, what our designer called "Retro Futuristic". So you bring the universes of the future and the past into the present, and you create a certain ambience of excitement. If it's too bland, if it's too clear, then the design isn't very intriguing, and it gets categorised very quickly. So these elements combine the round and square shapes, easing the softness of the case shape, and the circle in the dial that breaks the hardness even more. A play in finishing also helps with the design, with five different layers in its makeup – so there's a lot of things going on. We are also in to Visual Complications – complex construction of the case, construction of the dial, we don't touch the movement due to its extreme reliability (supplied by Miyota), but we use these to create an ambience that the watch has a higher value than the price you pay for it – at least this is what our customers and journalists are saying about us. In terms of materials, yes, we are constantly trying out different materials, but our size means that we play with materials in a reasonable way. In the way that the watch is constructed, we have the case back, bezel and an animation ring that can be used for this play in materials – for example, us using wood back in 2014. Something like this helps with creativity, allowing us to remain fresh.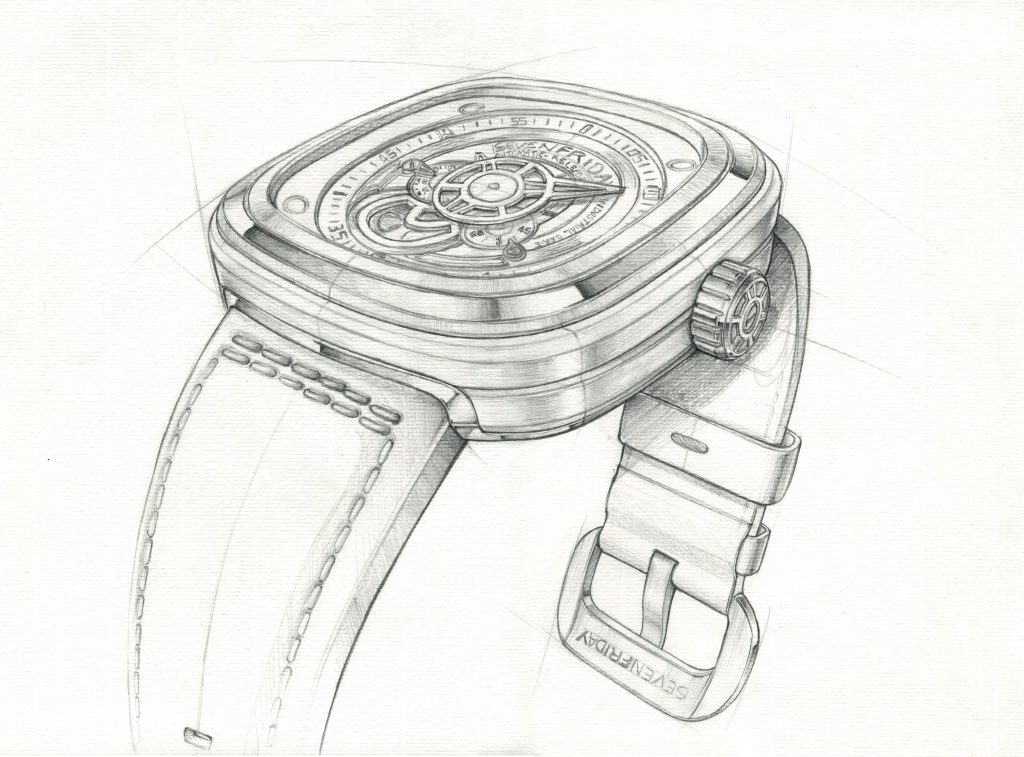 In terms of our distribution, we were online from the get-go back in 2012. For me at the time, I was in the office alone in Zurich, our design studio being in Biel/Bienne, and I'm doing Quality Control, Finance etc., and I wanted a way to get my product out there, and it was a very pragmatic approach to it. Instagram seemed to be the most rewarding one at the time, and also the notifications helped us connect with the world. It also helped with our non-Swiss mentality – if you rationalise things, you're often too late. It was in this phase where we met WatchAnish – he was one of the first writing about us in 2012, in that point of the watch internet where a lot of publications were cropping up. Online was a way for us to break through that stiffness and conformity that was largely seen in the industry, and I think this helped us in the long run – to be good, you don't have to be stiff, and to be smart, you don't need to wear a tie, and to produce a good watch, you don't have to take yourself so seriously.
What was the biggest challenge during the start-up phase of SevenFriday?
Daniel Niederer: The biggest challenge over the last 9 years was building the team in the philosophy of the company. This is always something that lags behind, and there's not much you can do about it, but it's a good pain to have. I would say there were a lot of cultural differences – being Swiss German, it's very ingrained in us to be conservative, not to be loud, and not to show off, which is a complete opposite of what the brand is. I think in a world filled with conformity, it was hard to stick to our guns, and follow our path, and not one that was established by other larger players. You can be sitting in the office with the best product, but the world doesn't know – so this was something that we had to overcome, in order to forge our own culture.
What do you see as your biggest challenge in today's market?
Daniel Niederer: Our industry is defined by crises. When something hits, we always see it hit the retailers first, and they usually start supporting the groups first. When the good times come back, that's when they start venturing out into the independents. It's quite cyclical – and it highlights something for the retailers that more brands does not mean more efficiency. It can lead to stock issues, and issues in liquidity. What concerns me most is that we spend a lot of time motivating our business partners around the world.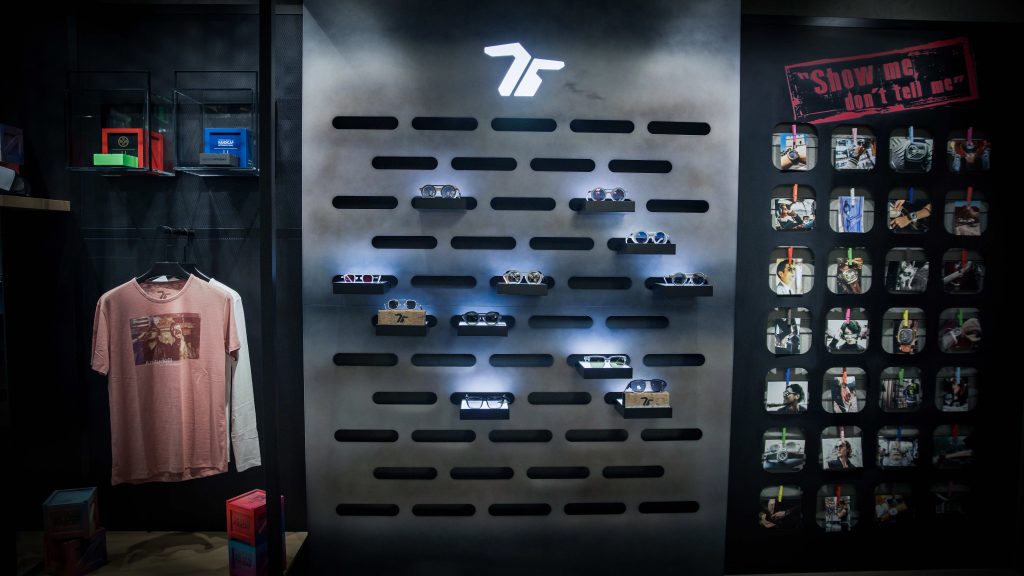 In an industry that is primarily about emotion, there are a lot of non-tangible values that float around, and if they experience what they have been through in the past 18 months with the pandemic, it encourages consolidation. I think there is a massive shift in distribution happening now – as you know all of our watches are equipped with an NFC chip, enabling efficiency in distribution, as well as enabling authentication. Every month we are getting about 2,500 people registering their watches which also allows us to communicate to our customers.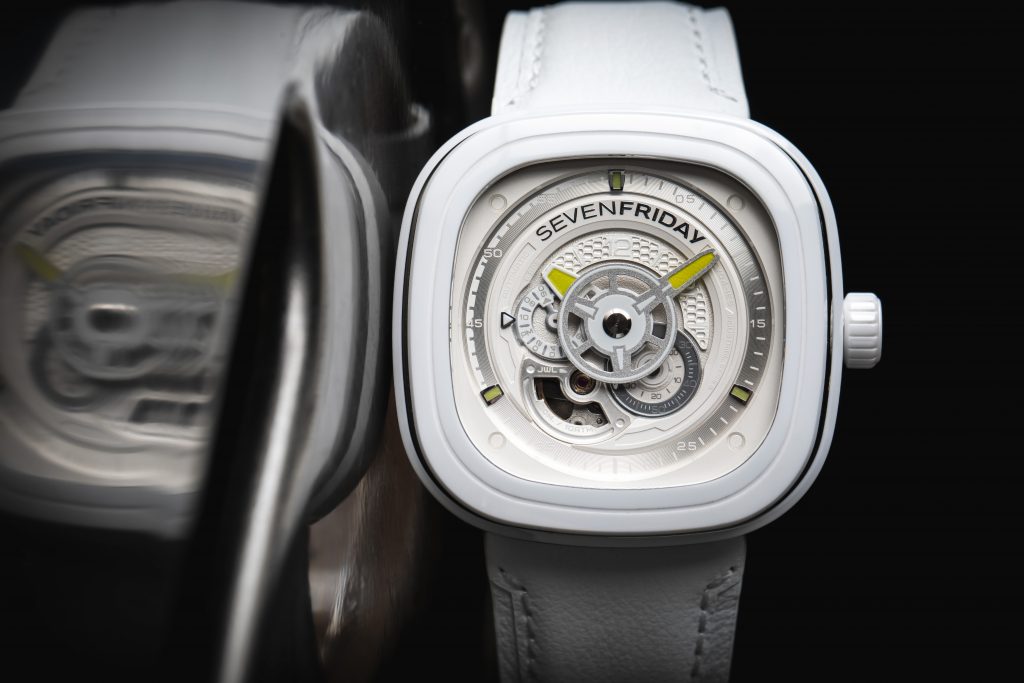 What are your thoughts on the state of the market today? How do you think SevenFriday fits into today's market?
Daniel Niederer: I think a watch competes with a lot of different accessories on the market today. It represents a certain lifestyle – no one needs a wristwatch, let alone a mechanical one. So therefore, its a bigger market with more competition. This mid-price segment is getting more prudent, and we expect it to evolve as such. We're finding that customers are being more conscious of what they consume, and so we are trying to remain relevant in their eyes.
We noticed you've expanded the brand into Eyewear, Apparel and a range of watch accessories. What is the thought behind these brand extensions?
Daniel Niederer: It is a representation of our attitude towards life, rather than something affordable to go along with our watches. In particular, eyewear was something that we could learn from another industry, because you always learn more from observing another industry than remaining within your own industry.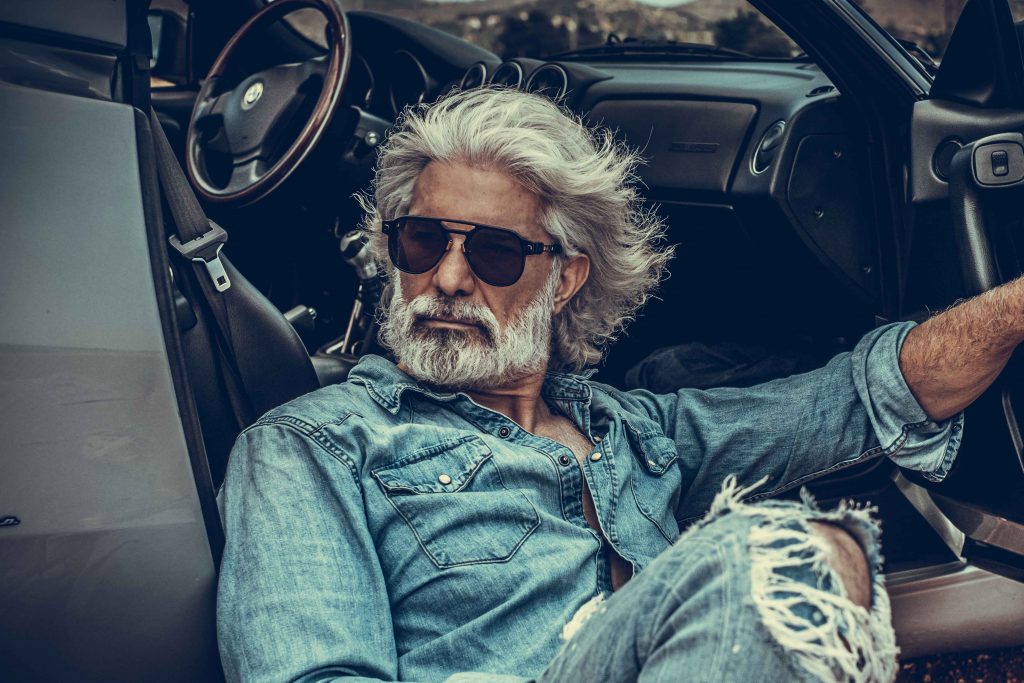 We try to permeate this attitude through all of our activities, and you can see this in the SevenFriday Spaces as well, where you have the bar, restaurant and event spaces. The extensions to our product help us communicate our brand through other means – giving us more interactions, more engagement with the brand.
What is the future of SevenFriday?
Daniel Niederer: We are focused on continuing the growth of our community, which is already quite sizeable. As a brand, we will be sticking to the philosophy we have – making every day feel like a Friday, which is a philosophy that we want to express through our products.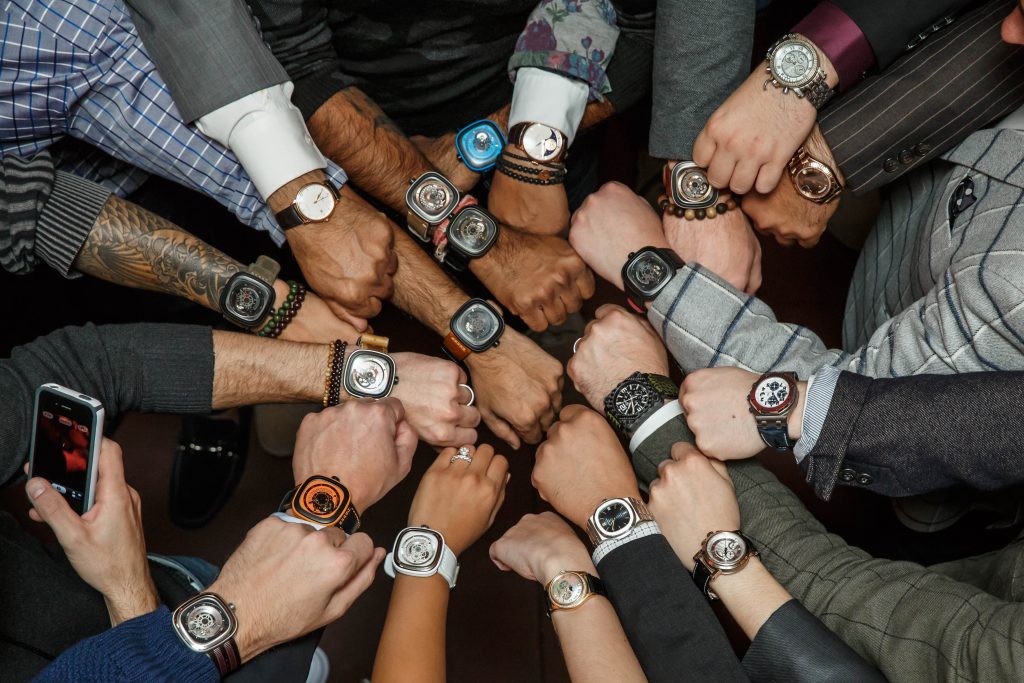 Everything we do has to express that – not everyone will like what we produce, but we cannot please everyone. We of course want to improve the quality of our product, and we want to improve the portfolio, but not necessarily the quantity of products. So in the next few years, we want to improve the quality of our team, the distribution and constantly challenge the overall design of our product. In the long term, we also want to see more of the SevenFriday spaces in Europe and US.
ISOCHRONO would like to thank Daniel Niederer and SevenFriday for their time for this interview.