I have been following @chronopeace, a Japanese watch collector on Instagram for some time now, largely on account of his fantastic watch collection. Then, on one of his trips to Singapore last year, he got together with a bunch of watch collectors for a sharing session which I happened to be invited to. And so I finally got to meet the man himself, to ask him the following questions about the amazing pieces that he owns, and to share his collecting philosophy.
https://www.instagram.com/chronopeace/
Tell us about how you got started in collecting watches?
I liked watches when I was a teenager. I got started with a Boy London fashion watch (a dual time) and a Swatch Yuri when I was in high school. Then I bought a Hermès watch and an Omega Speedmaster Michael Schumacher when I was in university. After a while, I slowed down a little and only bought only a few watches such as a Breitling Montbrillant, a Chronoswiss Pathos, and a Pierre Kunz Triple Retrograde. My watch passion was dormant for some time after that but was reignited recently in 2017. What prompted it was seeing a Hublot Big Bang Unico All Black Sapphire at the boutique in Zurich. It was such a cool watch that when I found it again in a Hublot boutique in Japan, I had to buy it.
Then I started buying other watches from brands like Audemars Piguet, Patek Philippe and Richard Mille, all by the end of 2017. The next two years – 2018 and 2019 – were by far my craziest collecting years. I went on to buy something from almost every important brand – maybe up to 60-70 brands in total. By April 2019, I had also started collecting 1970's LED watches. At this point, I have at least 200 watches in my collection.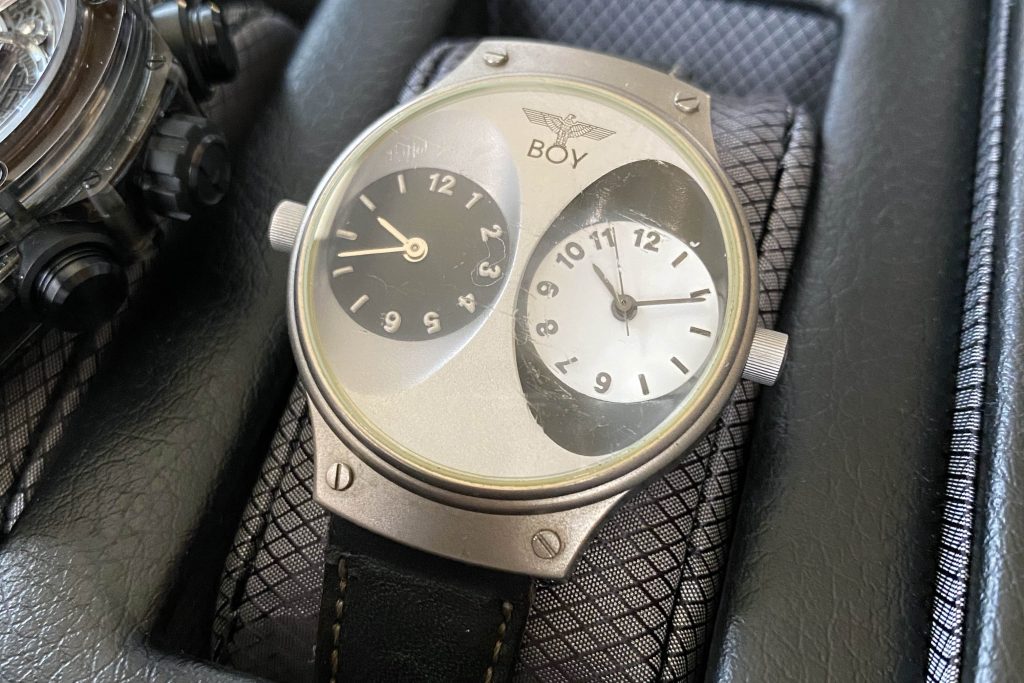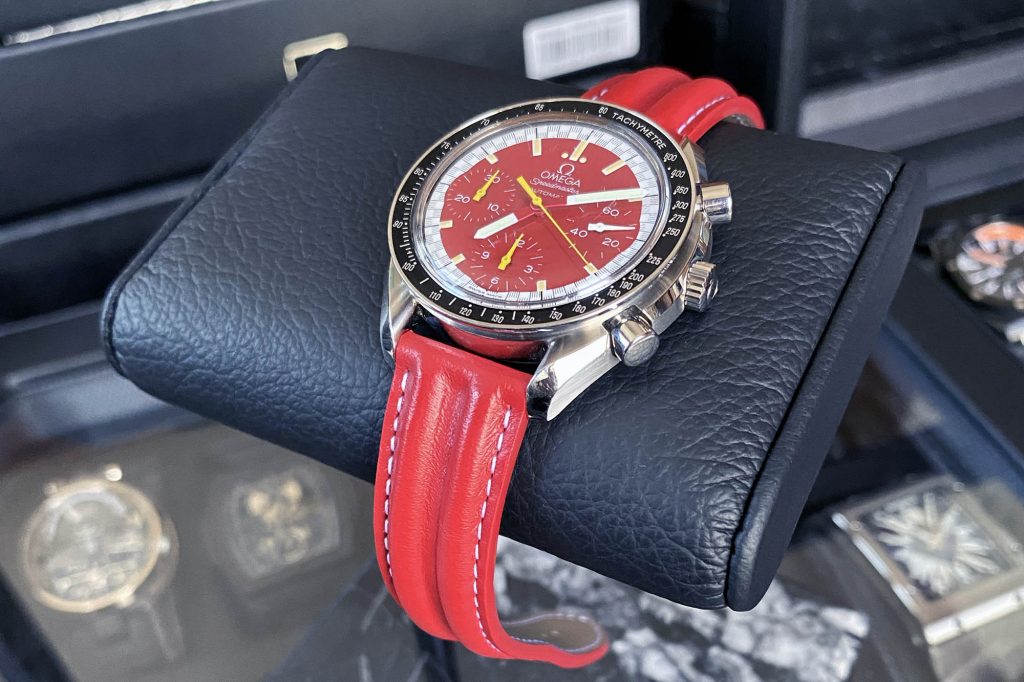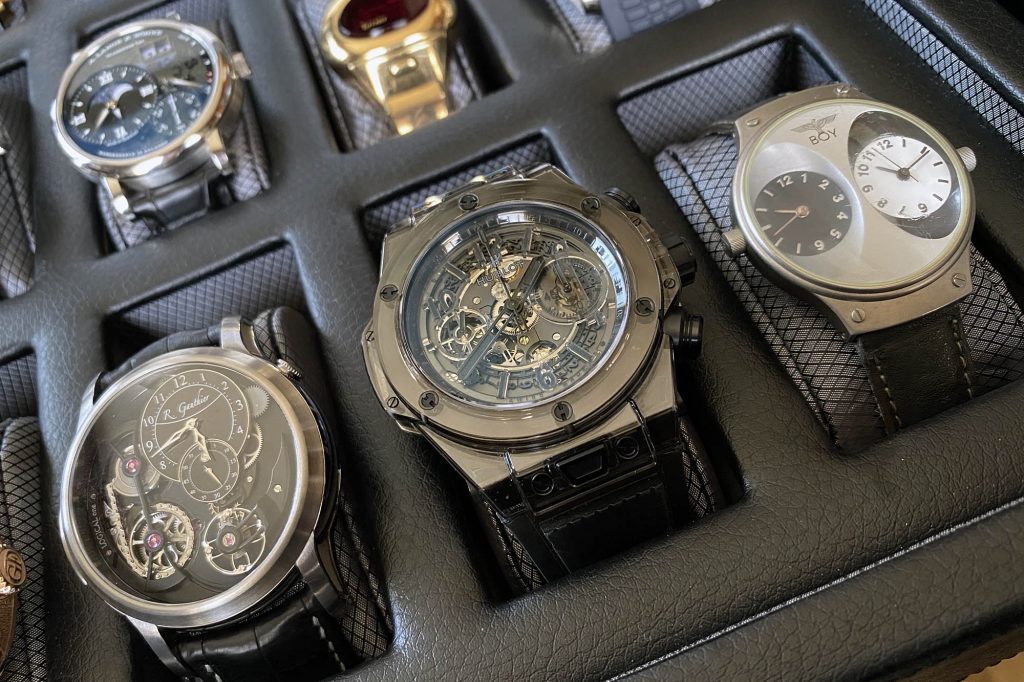 What are the significant pieces in your collection?
I love my Romain Gauthier Logical One, which is a unique piece, also my Greubel Forsey Tourbillon 24 Seconds Historique. I love independent brands, which is why I also have an Armin Strom Mirrored Force Resonance Water, a Czapek Place Vendôme Tourbillon Suspendu and a Gronefeld Parallax Tourbillon.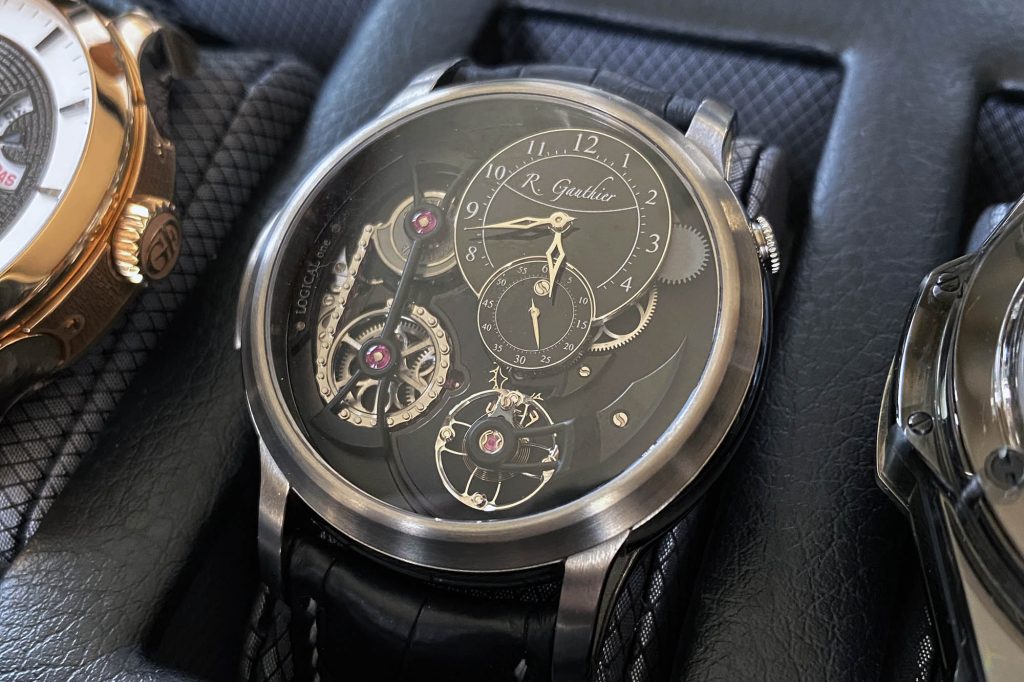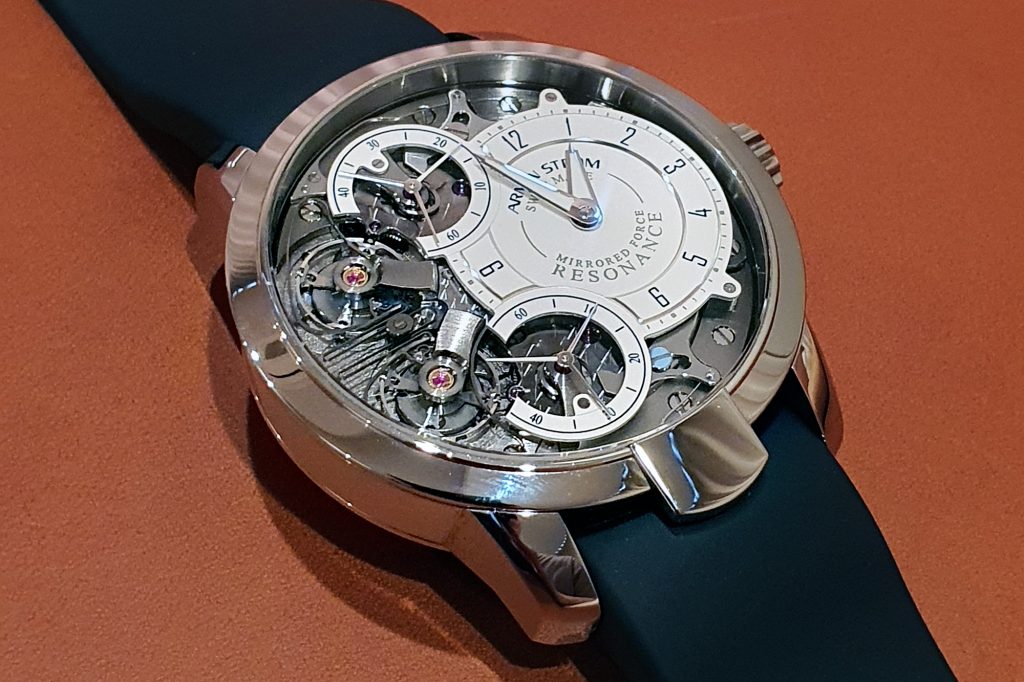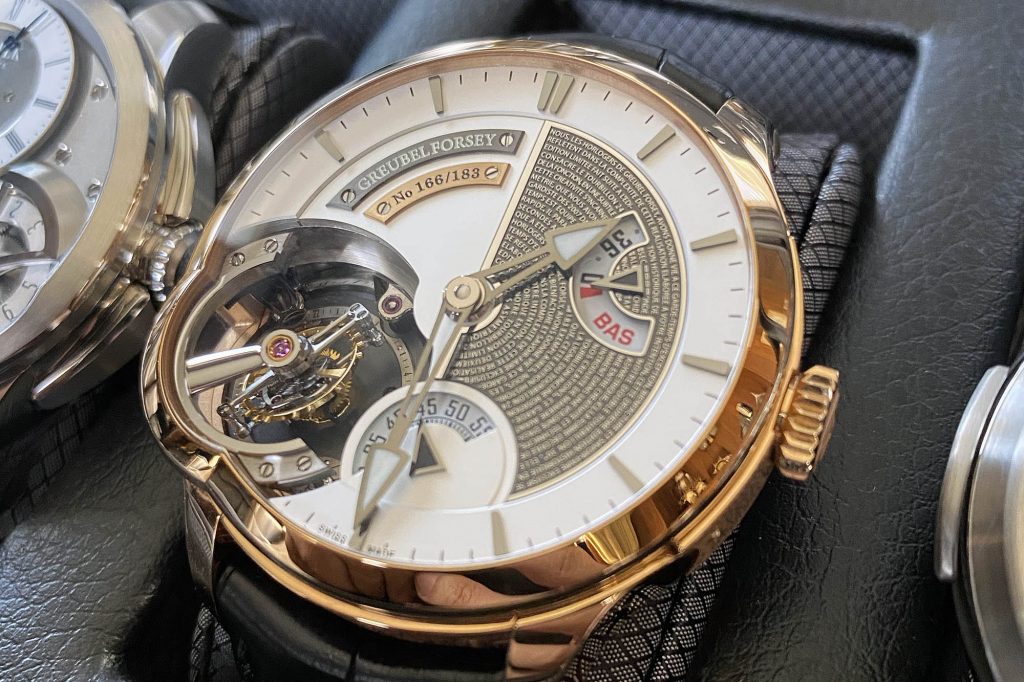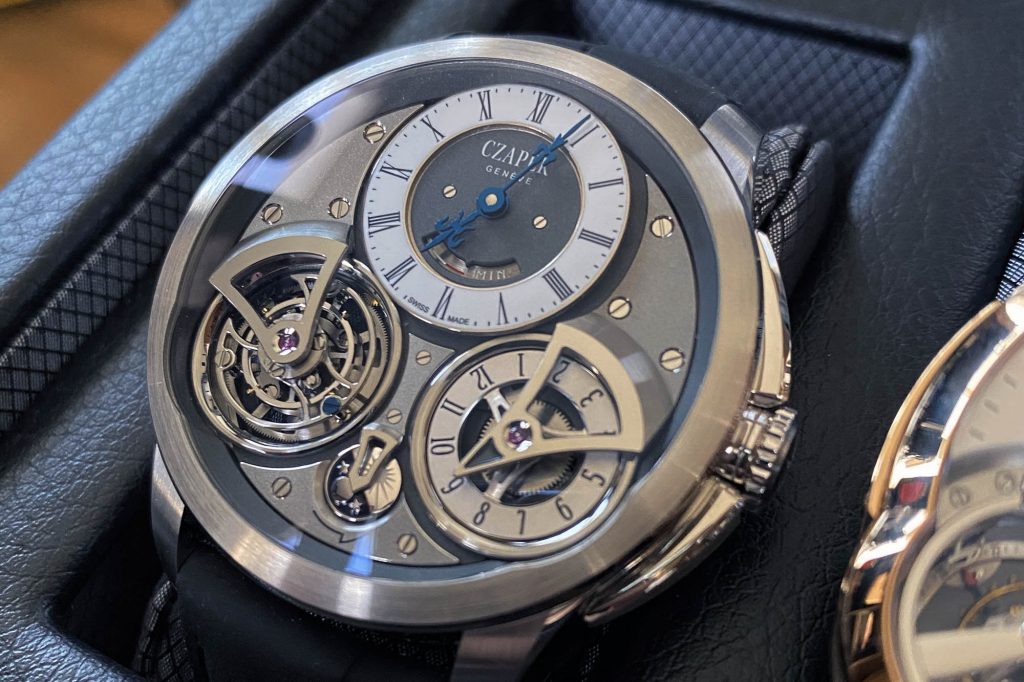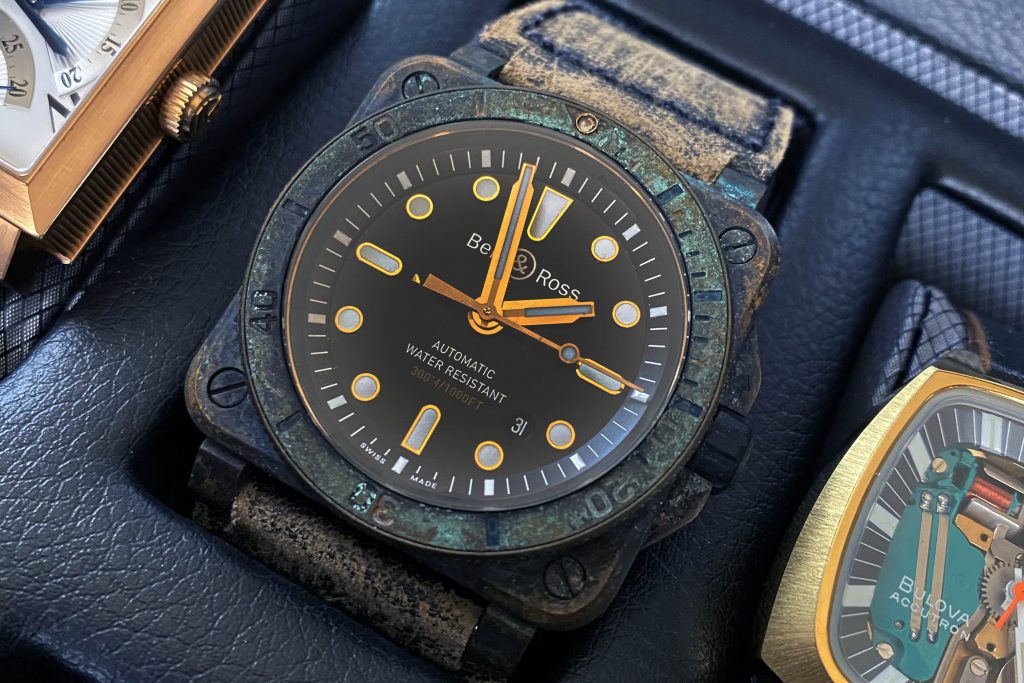 I also like watches from major brands such as Audemars Piguet – for example the Royal Oak Double Balance Openworked Wheel ref:15470ST and the Royal Oak Perpetual Calendar Black Ceramic ref:26579CE. From Patek Philippe, one of my favourite acquisitions is the Aquanaut 5650G Advanced Research. Aside from that, my secret favourite brand is Chronoswiss. Why? – because it was from this brand that I bought my first watch that cost me over 10k USD.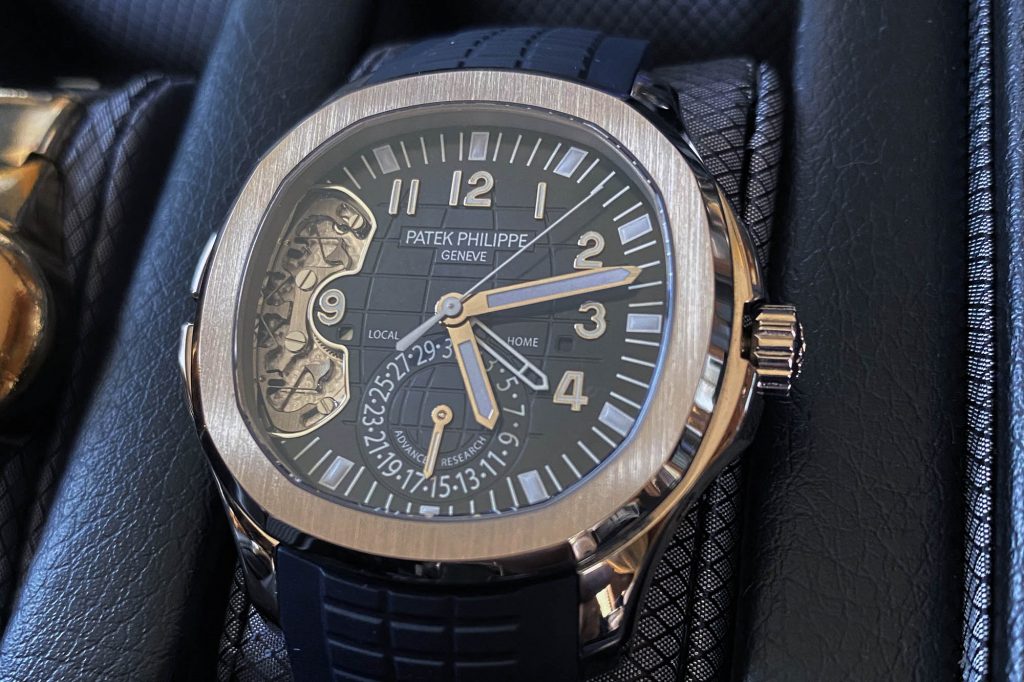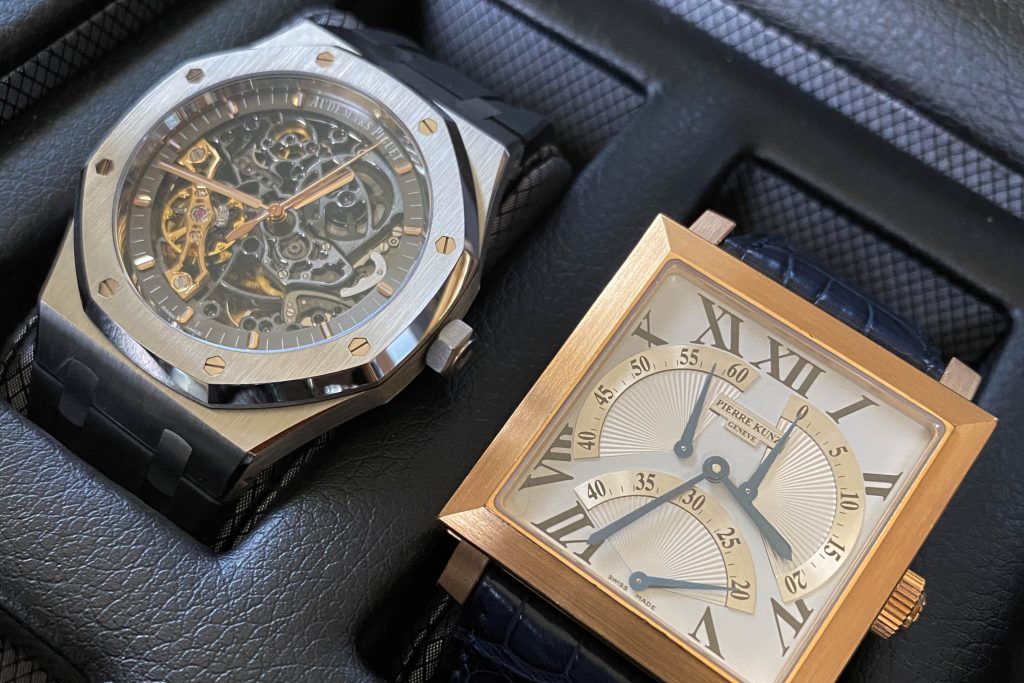 What is your philosophy of collecting?
I have loved mechanical watches since my childhood because I did things like building a radio myself. I also love to discover and understand the logic of how mechanical watches work. Watches are for me the most extreme expression of technology in a mechanical product, in which the goal is to create the most accuracy using a combination of precise micro mechanical parts. I love that watchmaking philosophy itself. That's why I collect watches with special movements.
At the same time I need an atomicity and beauty in designs. Wrist watches must be beautiful. That's why I sometimes buy watches by instinct just by looking at photos. I recently acquired a Le Rhone Roadracer. This one has got an ebauche movement which is nothing special in itself but has some unique atomicity and philosophy in design.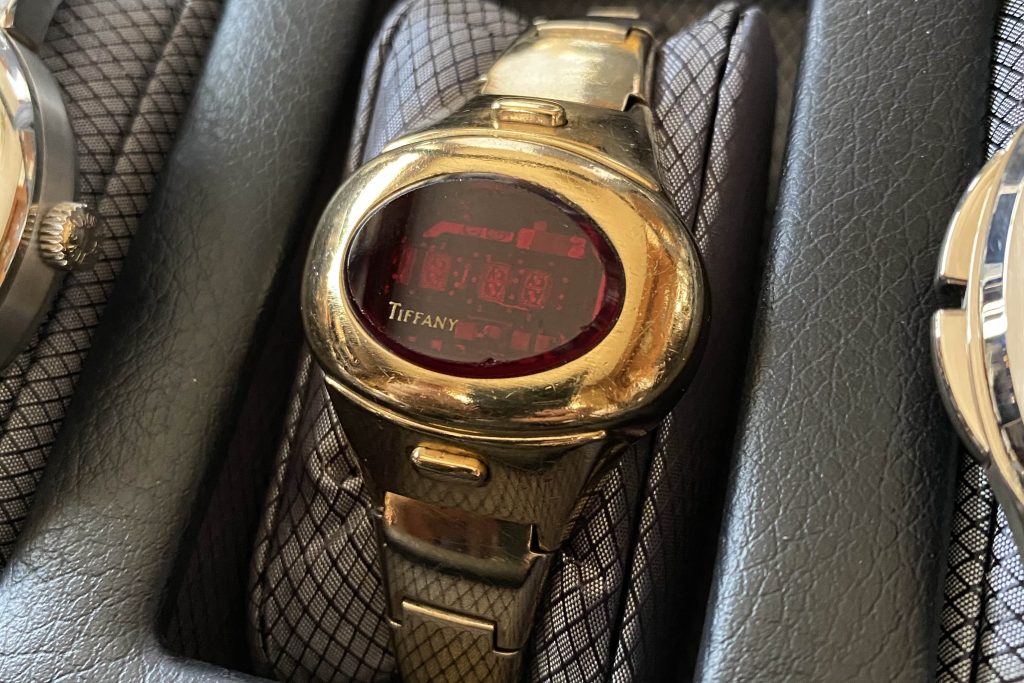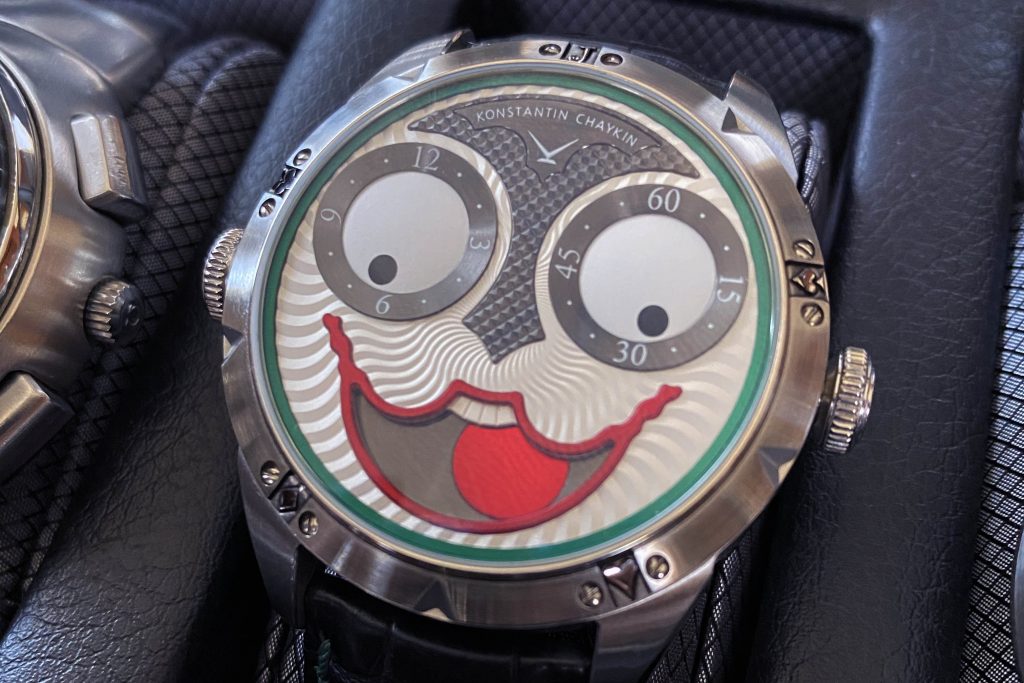 The third element that attracts me is an extreme uniqueness or ugliness in the design. I love LED watches and jump hour watches from the 1970's. Most brands were trying to survive the quartz war by introducing such cute and ugly watches then. Tiffany even sold Pulsar LED watches with their logo, that's why I acquired like 70 of those in a month. I also like modern unique watches such as the Ulysse Nardin Freak Vision, Konstantin Chaykin Joker, Zenith Defy Zero Gravity, and the JLC Master Compressor Extreme Lab 2.
What are the upsides and downsides of maintaining an owning a large collection of watches?
The upside is I'm just happy to wear several different watches every day throughout the year, and I can match my watches with any kind of mood or outfit.
The downside is that it's a pain to maintain all the certificates, boxes, overhaul schedules, and battery swaps. That is why I don't sell any of my watches – it takes hours to find a box from the storage.
I understand that you work in the software industry – tell me about the link between software and watches.
Building software and watchmaking have a lot in common. Both are combinations of the smallest components with high levels of accuracy. I used to love building radios when I was a kid, so I have loved mechanicals since my childhood. Mechanical wrist watches remind me of the importance of souls and philosophies that we have to put into the products we make. That is why I love watches that have an obvious heart and soul that I can feel from when they were made.
You have a very well managed Instagram profile (@chronopeace), tell me how Instagram has enhanced your experience in collecting watches.
It's been a wonderful experience to have all the records of my watch collecting life in chronological order. More than that, I could never have met any of my great watch collector friends without Instagram. Furthermore, taking photos of my watches has made me a better photographer. I have even started to carry two smartphones all the time. A Galaxy Note S10+ is only for taking photos of my watches. It's got the best camera for my watch photographs so far! I am waiting for the new Galaxy S20 Ultra to be released as it has an even better camera.
What's the collecting scene like in Japan, and how is it like it your experience in other countries?
Independent brands tend to be overpriced due to the distribution environment here. I think that is why there are so few collectors buying independent brands. Because of this, I buy 90% of my watches overseas through my agents and jewellers outside of Japan. Most independent brands however are nice in that they will take care of overhauls directly, and I can Fedex my watches to them if under warranty.
Sometimes some brands have long delays on delivery for new models here. For example, when I tried to order a Vacheron Constantin Overseas Dual Time with blue dial when it was introduced back in 2018, all the boutiques in Japan told me that I would have to wait 9 months. This, compared to my jeweller in the US, who delivered it to me in two weeks and at less than the retail price here. This is why I don't buy watches that often in Japan.
These days even though I try to buy watches from boutiques in Japan such as from brands like Audemars Piguet, because I want to make my chances for certain limited editions better, I find that it is still easier and faster for me to buy from my agents overseas. If you want to buy Richard Mille watches here in Japan, you have to visit empty boutiques with no watches in the show cases.
That's the situation for new watches, in Japan, the second hand market is very big. If you visit Nakano, Tokyo, you would see more watches here than what you have seen in your life. You will find dozens of Patek Philippe Nautilus 5711's selling for about 100K USD there. You can also see thousands of Rolex, with every model conceivable. It's one of the best watch markets in the world. Visit if you've got the chance!
I have bought most of my watches via jewellers in the USA and Europe, but sometimes I just order online directly from the Independent brands. Having acquired over 200 watches, I have found some very good sources for deals and I am pretty happy with what I am able to get.
You like watches so much you decided to make an interesting product that protects watches?
I had a chemical manufacturer make a special product that cleans and seals wrist watches with a real micro thin crystal glass layer. I have tested it on most of my collection and it works very well. It will be launched in Japan on the first of March and hopefully global distribution will start by the Summer of 2020. It's called Crystal Guard Chrono Armor. Do give it a try! You can see a lot of photos of watches with Crystal Guard applied on my Instagram.
https://www.instagram.com/crystalguard/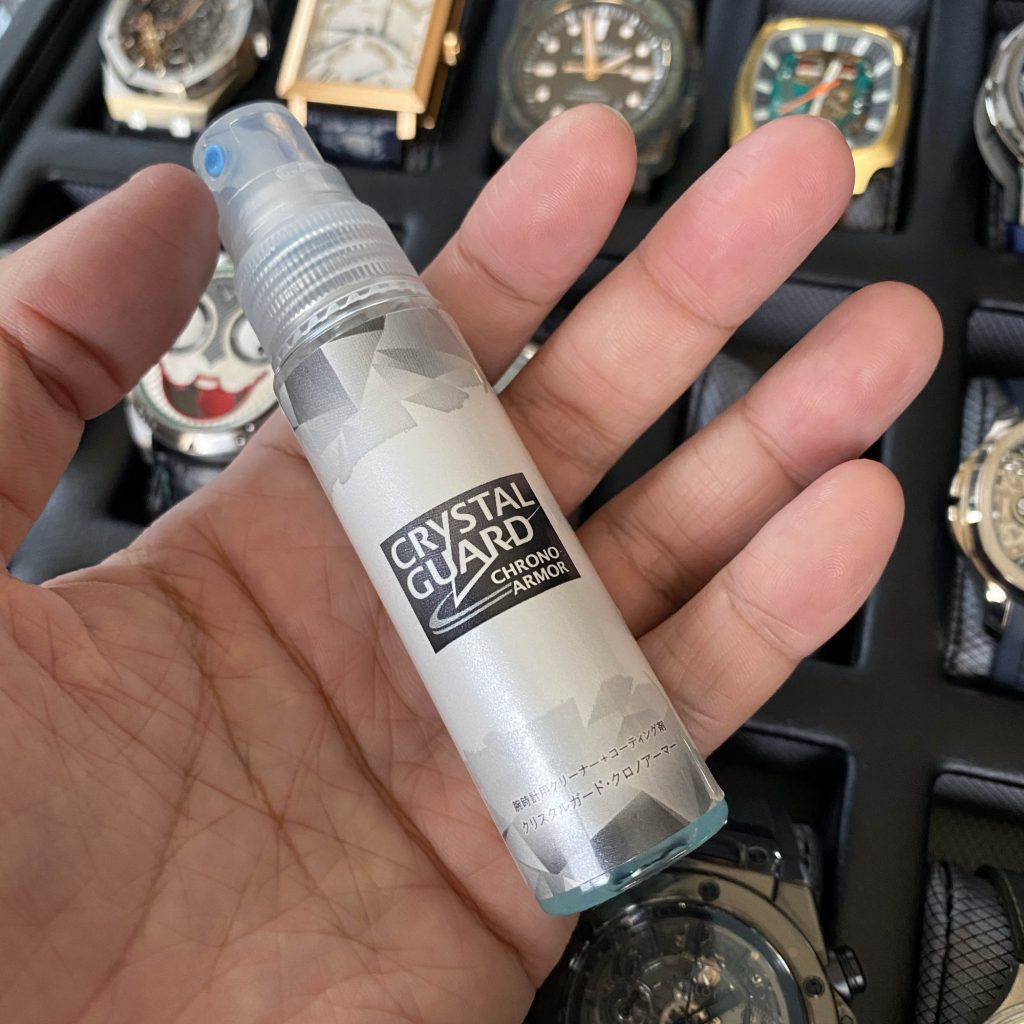 Explain the Instagram handle @chronopeace, and your logo.
I love the most peaceful moment when I drink some Scotch whiskey polishing and looking at my watches even though I'm warlike to the "I also want your replicas" trolls on Instagram.
My emoji watch icon means "a lil demon kid who loves watches forever." Sometimes I make tricks on or make fun of my watch fam.
Follow @chronopeace on Instagram for pictures of fantastic watches, especially new acquisitions, which is always fun.