Quartz Disdain
The best thing about watches is how can be connected to memories and experiences, which is why I've come to treasure my Luminox Master Carbon SEAL 3800 Series. This was after all the watch that was on my wrist when I collapsed in a training session conducted by retired Navy Seal, Rob Roy, during one of the many Luminox events I've attended.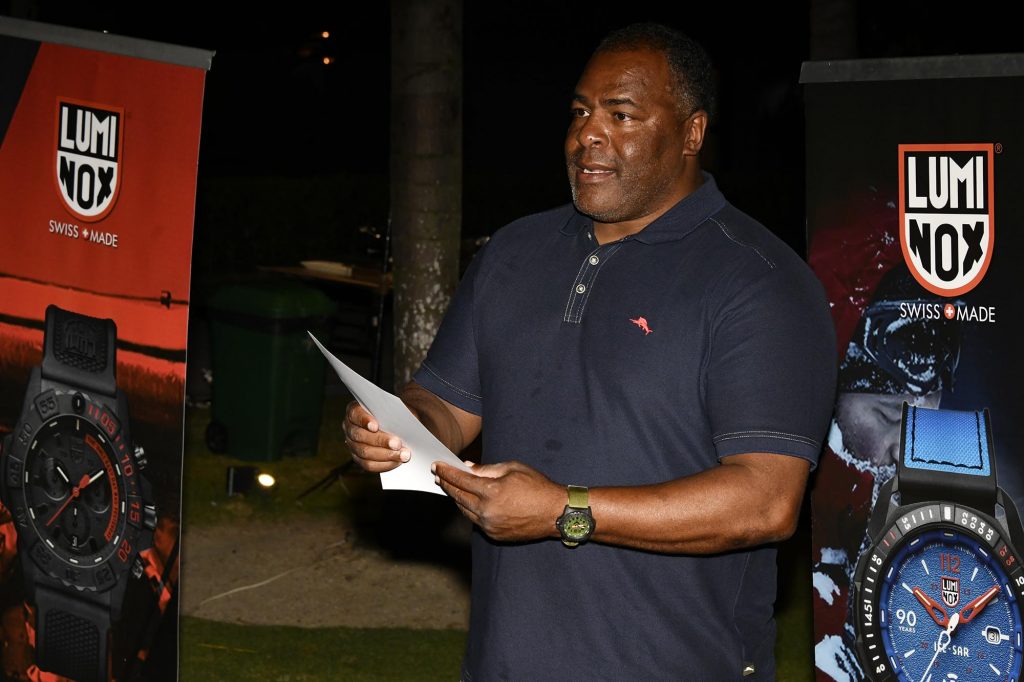 As I was recovering from heat stroke and exhaustion in a sick bay with an oxygen mask on my face and concerned Luminox staff around me, I looked down at my wrist and told myself two things: one, that I should start exercising to get fit, and two, that this watch would remind me of this situation and how it should never happen again.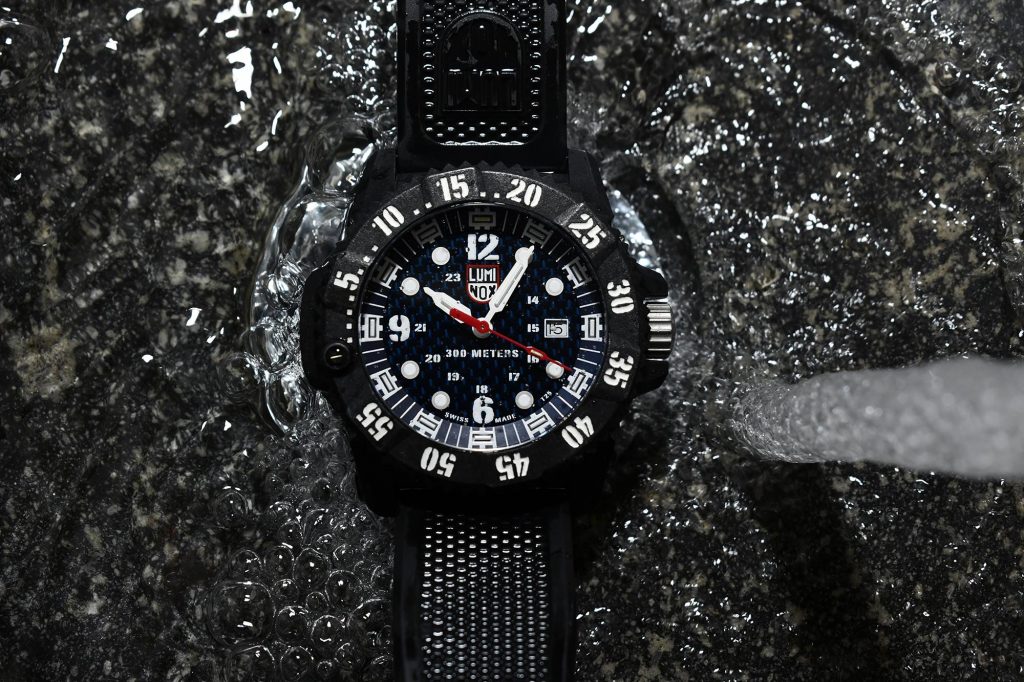 After that life changing moment, I used my Luminox every time I engaged in physical activities. Certainly, while I appreciated it for its features – a diving bezel, tritium tubes for constant illumination, 300 metres of water resistance and its lightweight carbon case, I could not for the life of me bring myself to wear the watch for anything else.
Why? The reason is simple, I am a mechanical snob. Despite the nice features that my watch had, the one thing that prevented me from wearing it more often was that feeling of irritation whenever I looked at the ticking seconds hand of its quartz movement. Why did it have to be so? Everything about the watch was perfect except for that.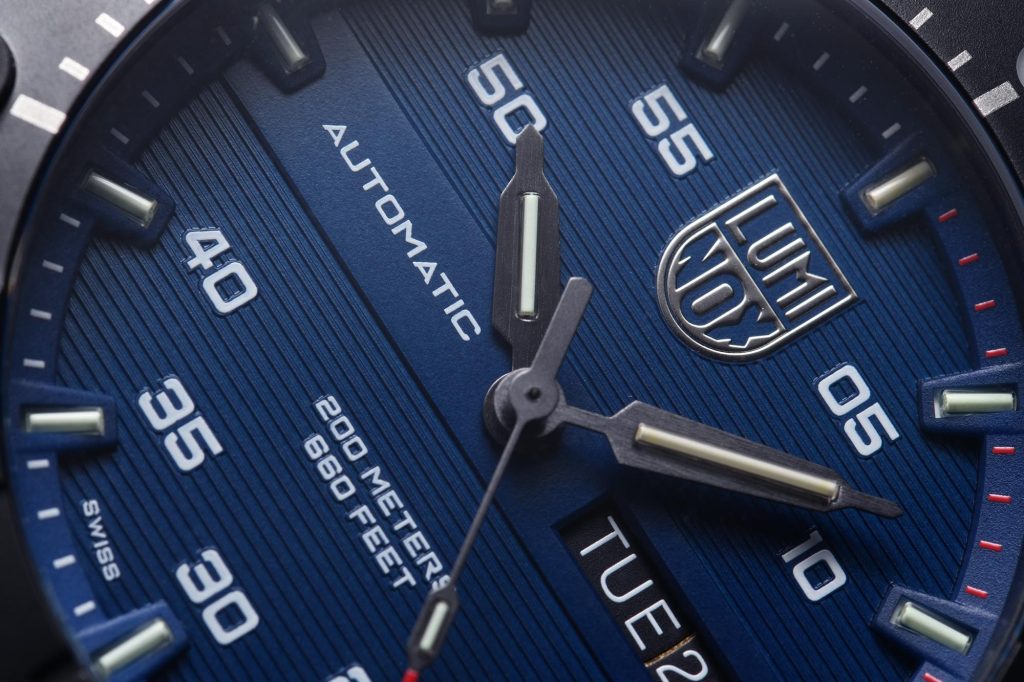 Apparently there were others who felt the same way, who all wanted a carbon cased Luminox albeit powered by an automatic mechanical movement, instead of by a soulless battery. I found these kindred spirits on watch forums who were asking around for the same thing – whether it was at all possible to replace the quartz movement in a standard carbon Luminox with an automatic one.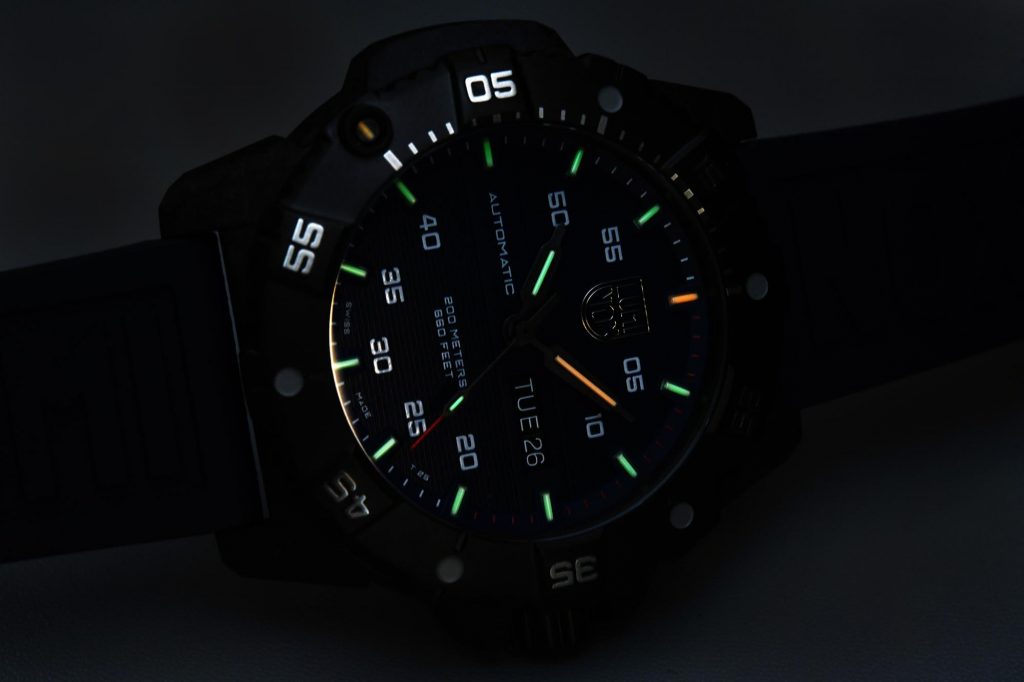 We were to discover very quickly that it was not possible for the average non-professional watchmaker to try to do this due to the many technical obstacles that existed. There were issues like incompatible pinion diameters and heights, not to mention that the quartz movements used by Luminox have been modified to allow for the additional height of the hands that carried the relatively thick Tritium tubes. This was all before even considering the differences in movement thickness and the differing height.
So, I gave up.
They finally listened
The release of the new Master Carbon SEAL Automatic 3860 Series is a big deal considering how many have been asking for a watch like this for a long time. Luminox has finally delivered, introducing a watch that might begin a new era for the brand.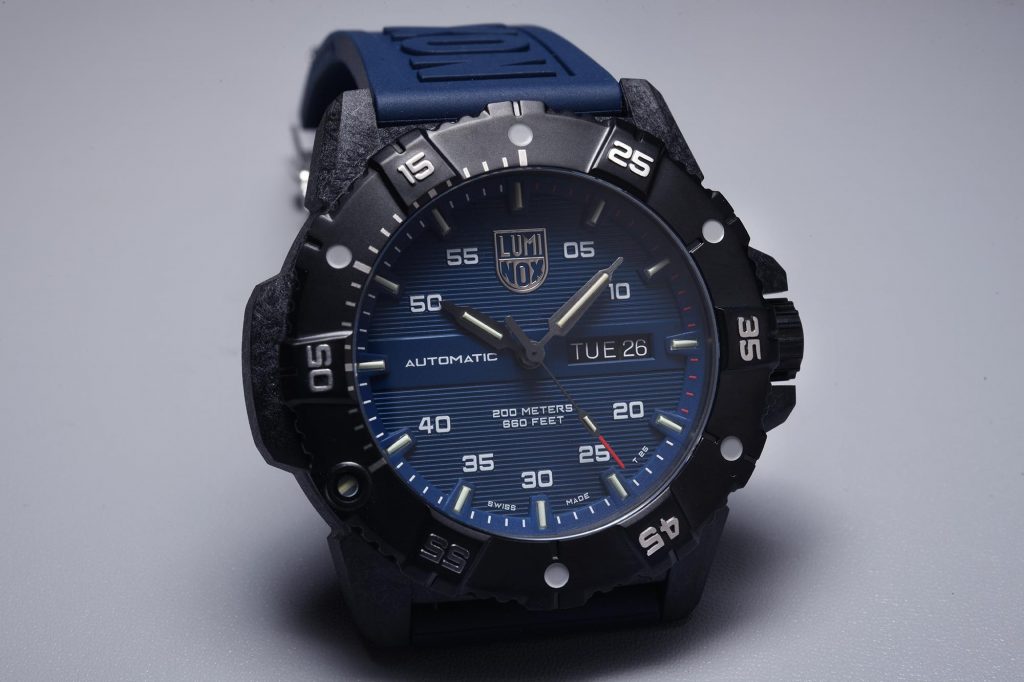 It's a pity that it has taken so long given that Luminox has been working with carbon composite for a long time, and in fact produces the most number of carbon composite cases in the watch industry. 2007 saw the introduction of a carbon composite material called CARBONOX™, a carbon compound made out of 40% carbon powder. It is not only durable and lightweight, it is extremely comfortable to wear, shock, scratch resistant, and resistant to temperature changes. To add on, it also had strong chemical resistance as well as being 's non-metallic, anti-allergenic, and anti-magnetic.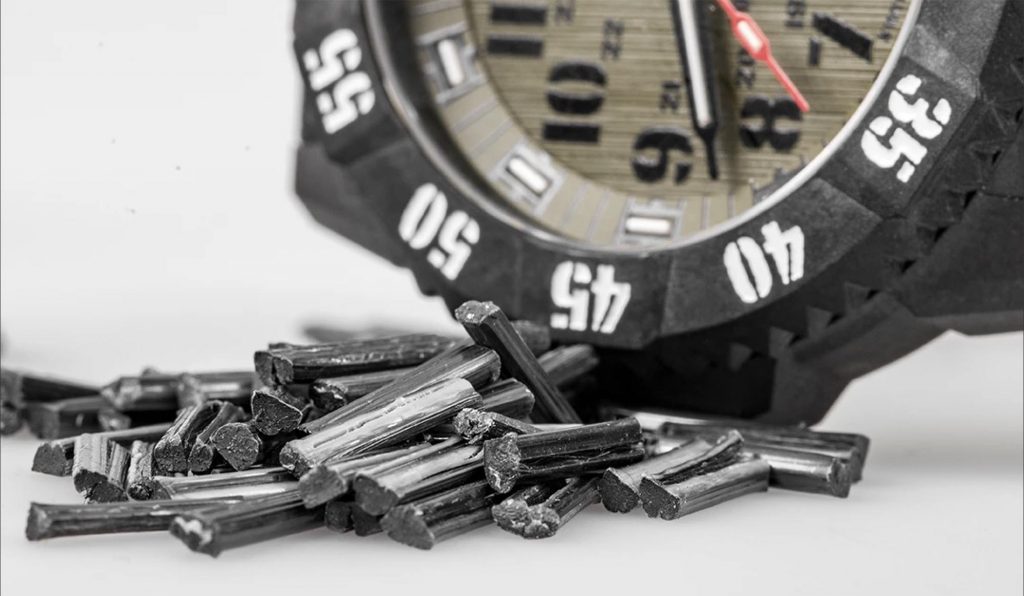 In 2016, Luminox introduced an upgraded version in the form of CARBONOX+™, this time composed of carbon long bars accounting for 40% of the compound. Compared to CARBONOX™, CARBONOX+™ has twice the tensile strength with three times lower water absorption.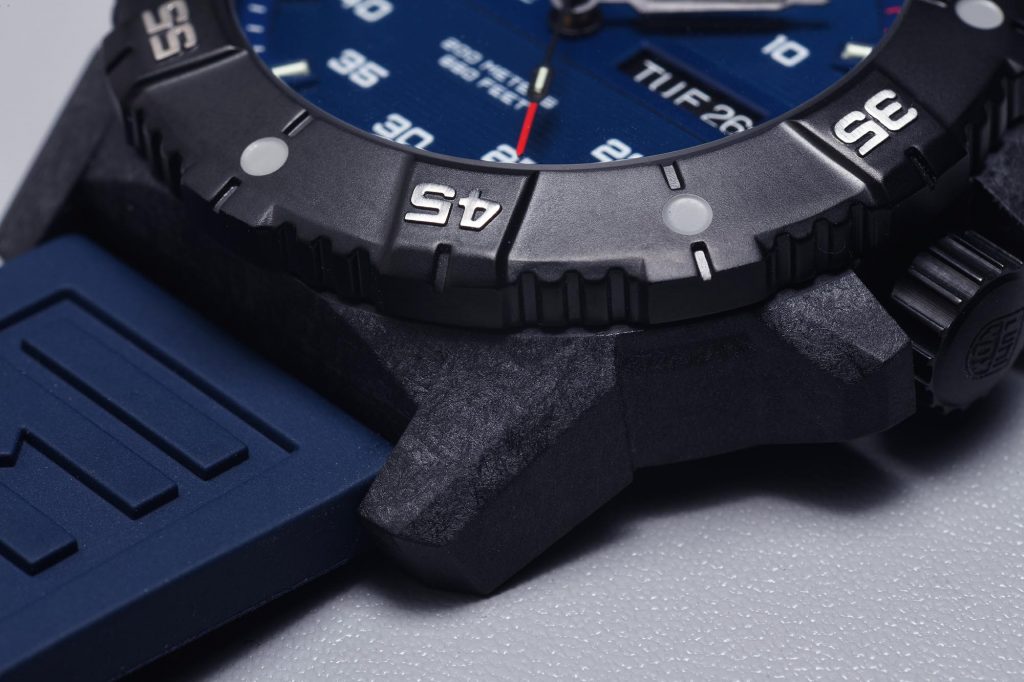 I have personally seen the benefits of CARBONOX+™ in my own watch, and also on the wrists of the participants during the aforementioned Luminox events. I was a little concerned when Luminox passed out brand new watches to the participants at the start of the event, not flinching at all that they would be taken through mud, water, sweat, and maybe even blood. Not a single watch failed or suffered breakage of any kind. In fact, most didn't even look marked in any significant way.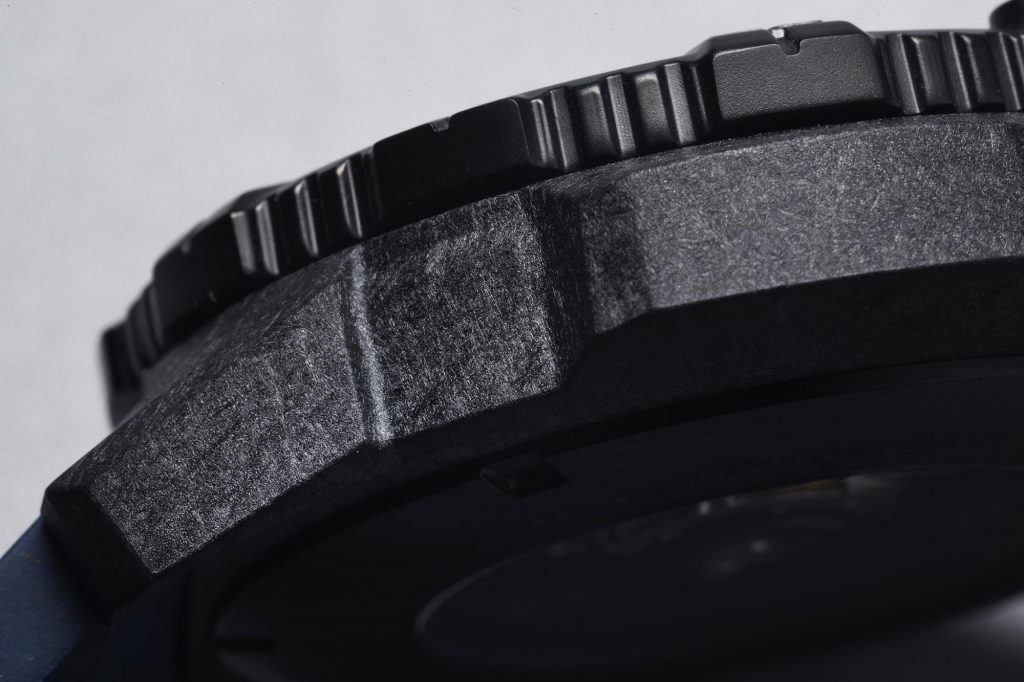 That this wonder material CARBONOX™ is part of the new Master Carbon SEAL Automatic 3860 Series is a big reason to cheer. This combined with the sweeping seconds hand, courtesy of the automatic Selitta SW220-1 with day and date complication, will make those like me who wanted a tough carbon cased mechanical watch shriek with joy.
Comparing the new Automatic 3860 Series to my 3800 Series, it's obvious that the automatic is noticeably thicker by about 0.5mm, and heavier by about 20 grams. This is probably due to the heavier movement, which is thicker and has more metal moving parts than the quartz, and also the black coated steel bezel as opposed to the carbon one on the 3800 Series.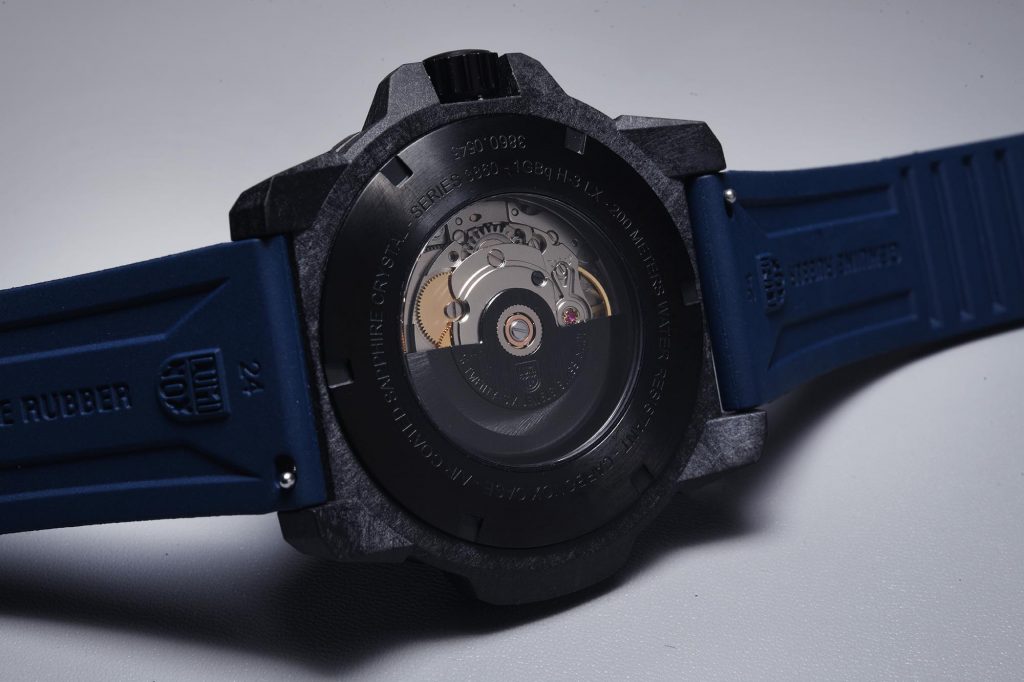 There is an open caseback to showcase the movement, and it is cleanly rendered and basic, which is just about right for a military watch.
Luminox has introduced quick release spring bars on all their straps for 2021 and this one is no different. There are two versions at launch, one with a blue dial on blue rubber strap with deployant buckle, and the other with a black dial and red rubber strap with deployant buckle. I like the blue dial one shown here, but the black dial version is probably more suitable for a real Navy Seal on a mission, after switching out the red rubber strap of course.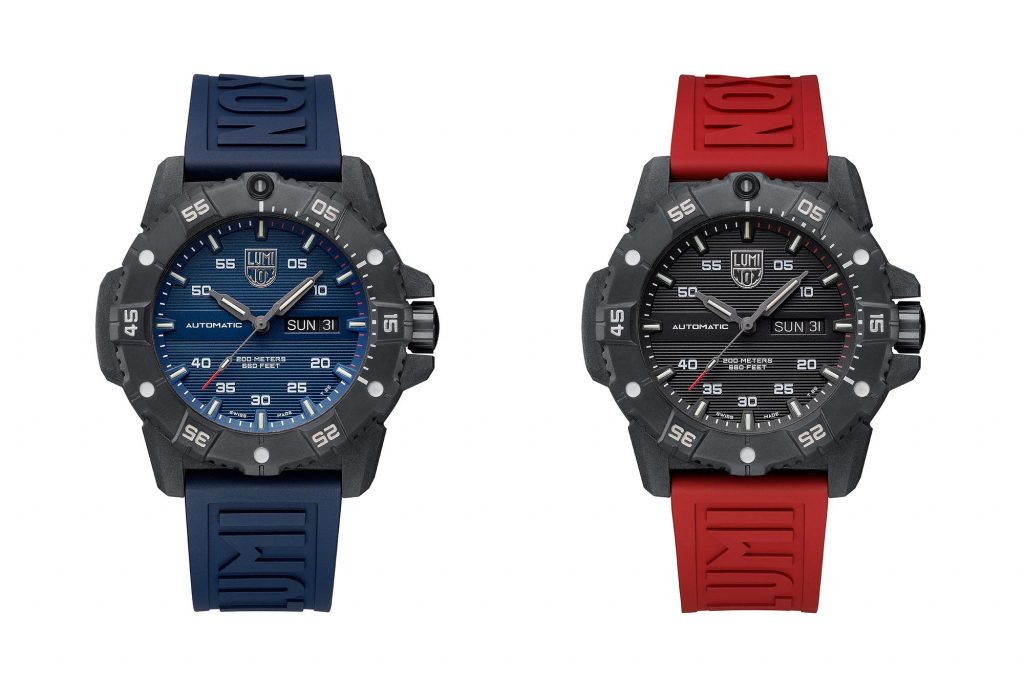 It's interesting to note that the strap is cut to fit, so make sure you get the fit correct by letting the helpful shop staff size it for you. However the 24mm lug width means that you can easily swap out the included strap for others should you wish.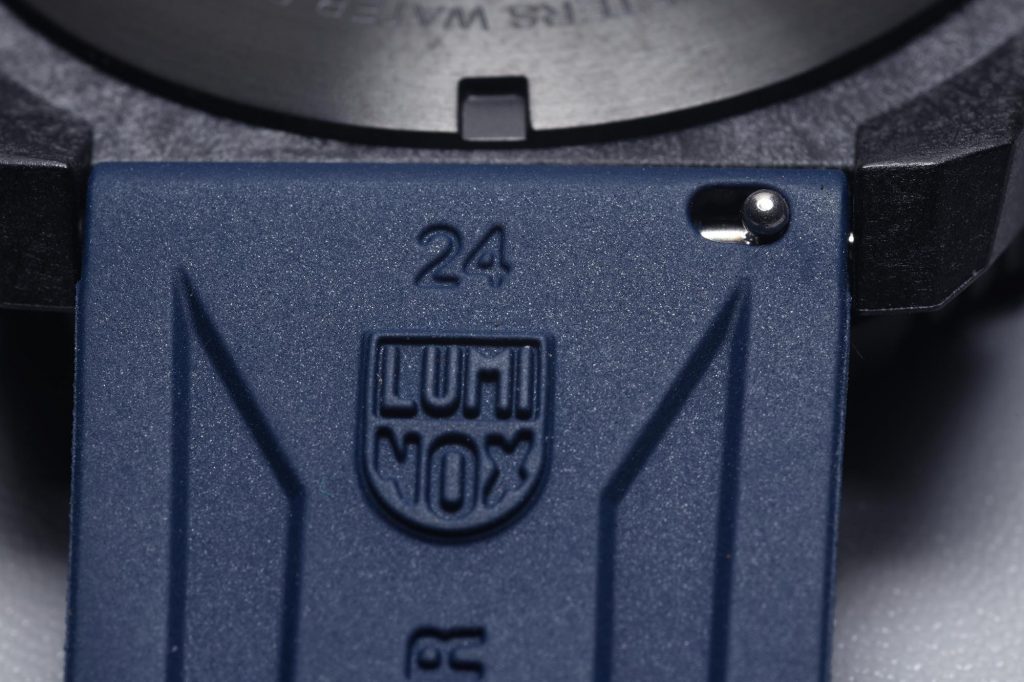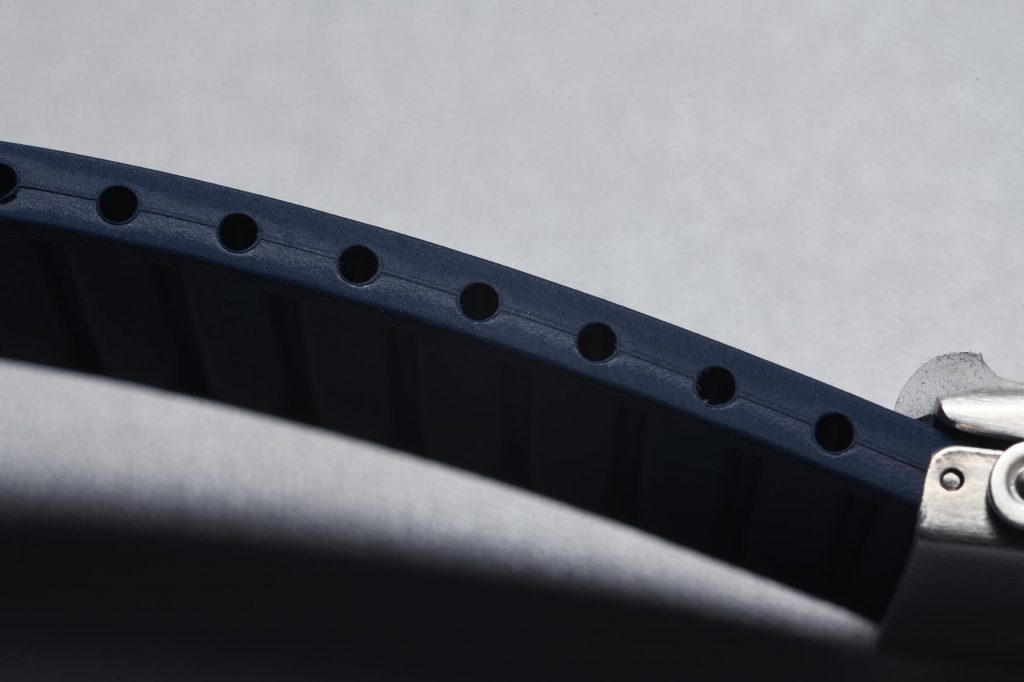 All in all, this watch is a welcome release, and word on the street is that initial deliveries have already been spoken for just days after the news came out. I hope that this momentum will continue because I would like more versions to be released, and one specifically with that classic Luminox aesthetic just like my 3800 Series, with military stencilled Arabic numerals on the dial and full carbon bezel.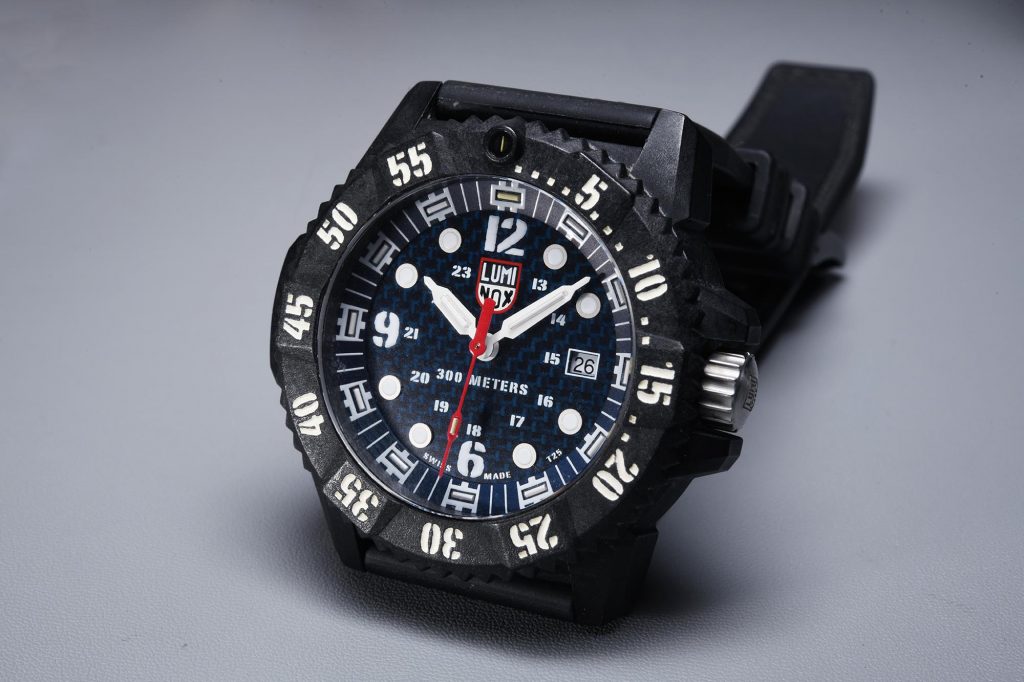 As it stands right now, I'll probably go for the black dial version, because I sometimes imagine that I'm a special operator on a mission, and that's the right one for my needs.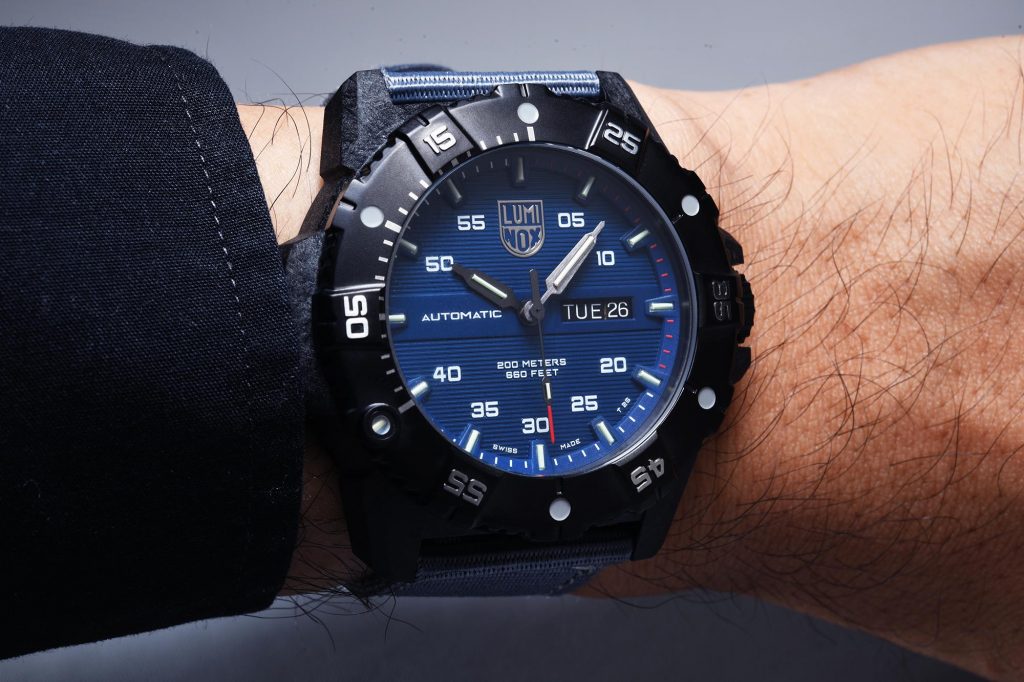 Technical Specifications
Movement: Sellita SW220-1 automatic movement, 38 hour power reserve.
Functions: Hour, minute, central sweep seconds, day and date
Case: 45mm diameter, CARBONOX™+ (Carbon compound with 40% carbon bar), sapphire crystal with anti-reflective coating, Unidirectional rotating dive bezel in black coated steel
Water Resistance: 200 metres
Strap: Cut to fit rubber strap with deployant buckle
Variations: Blue dial with blue rubber strap/ Black dial with red rubber strap
Price: SGD$1690