The Bell & Ross BR-05 that was launched last year has well and truly been absorbed into the fabric of the brand and has quickly become a viable option for those looking for a sporty and elegant watch.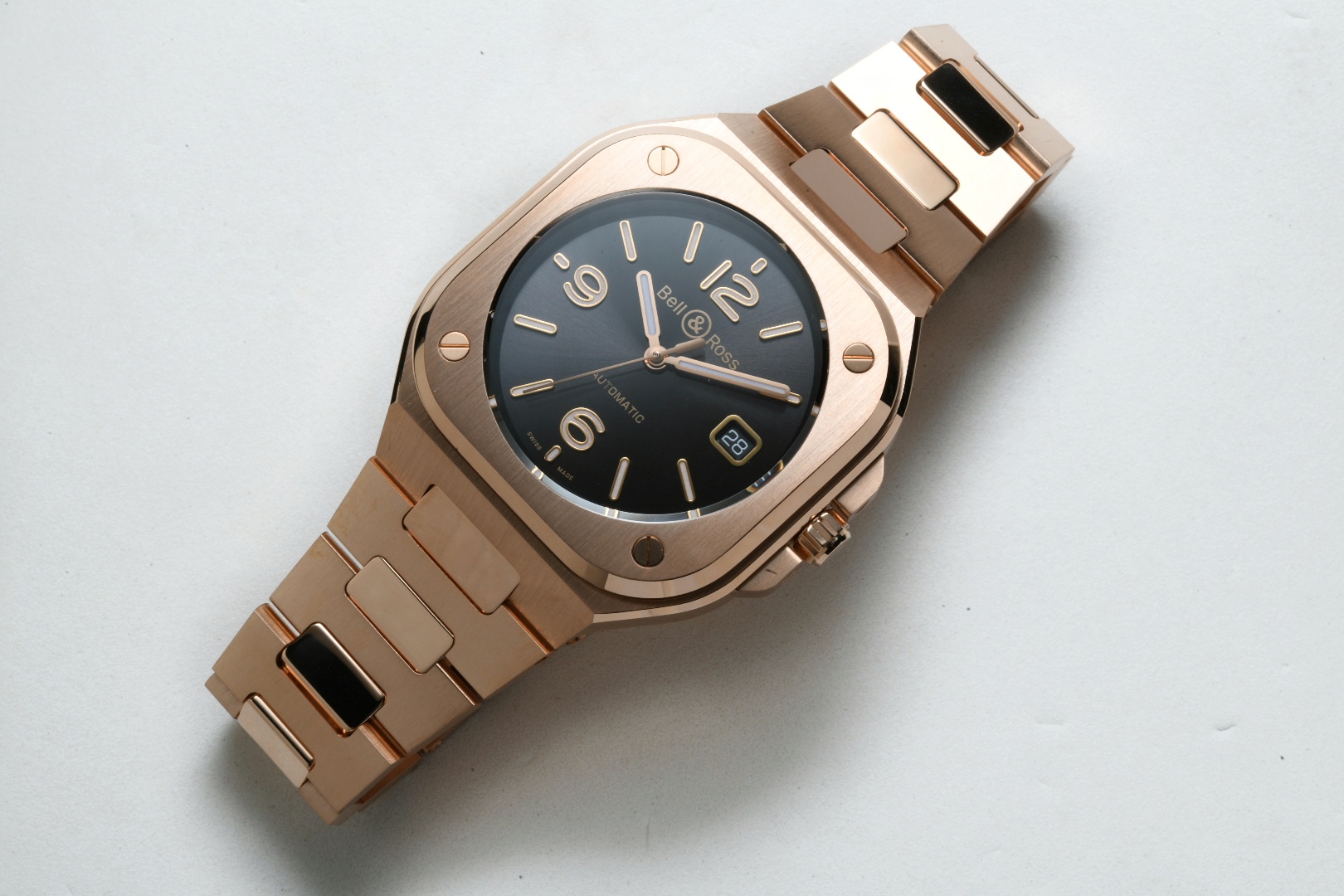 It was a full collection that was announced right from the start, with a nice range of dial colours and case materials that we covered here. At the time though, it was a pity that one of the variations was unavailable to photograph and to handle, because it might have taken the focus away at the time from the core spirit of the new collection.
Well, today the situation has been remedied, as I was given the opportunity to see the most luxurious watch in the collection, the BR-05 in full rose gold. First of all, I was glad that this watch was announced as part of the launch collection, and not saved for later, as some brands are wont to do. In the context of what the brand is trying to achieve overall, it single-handedly stretches the price to it's SGD$49,000 RRP of the regular collection, and does so without a hint of protest.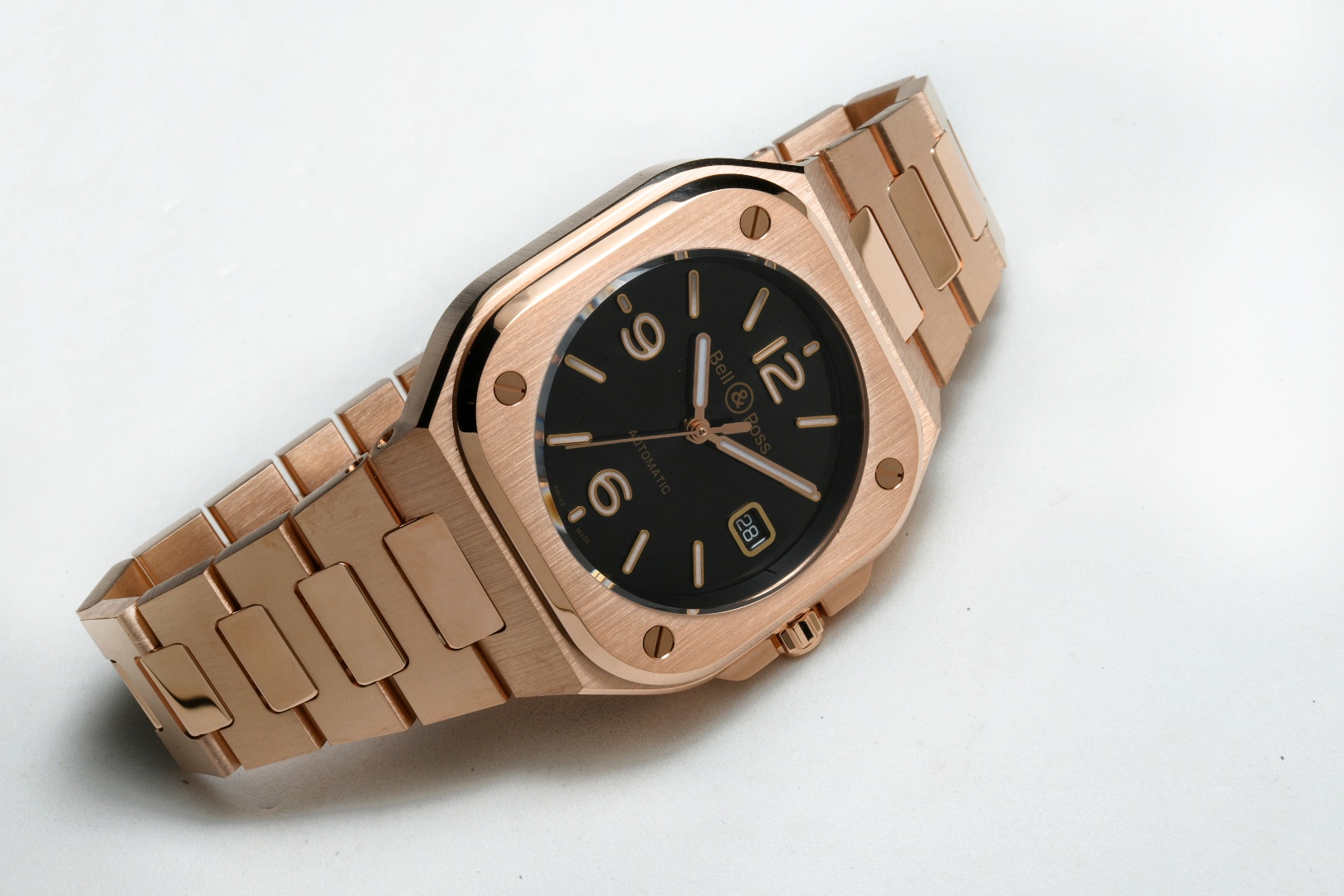 It's easy to see why – with a case and bracelet in full 18K rose gold, the price is competitive with other similarly appointed watches from other brands, and seems entirely reasonable. In fact, I was told that part of the reason why the watch had not been made available earlier was that the first pieces that emerged had already been spoken for by customers, with more than a handful of pieces already sold and collected.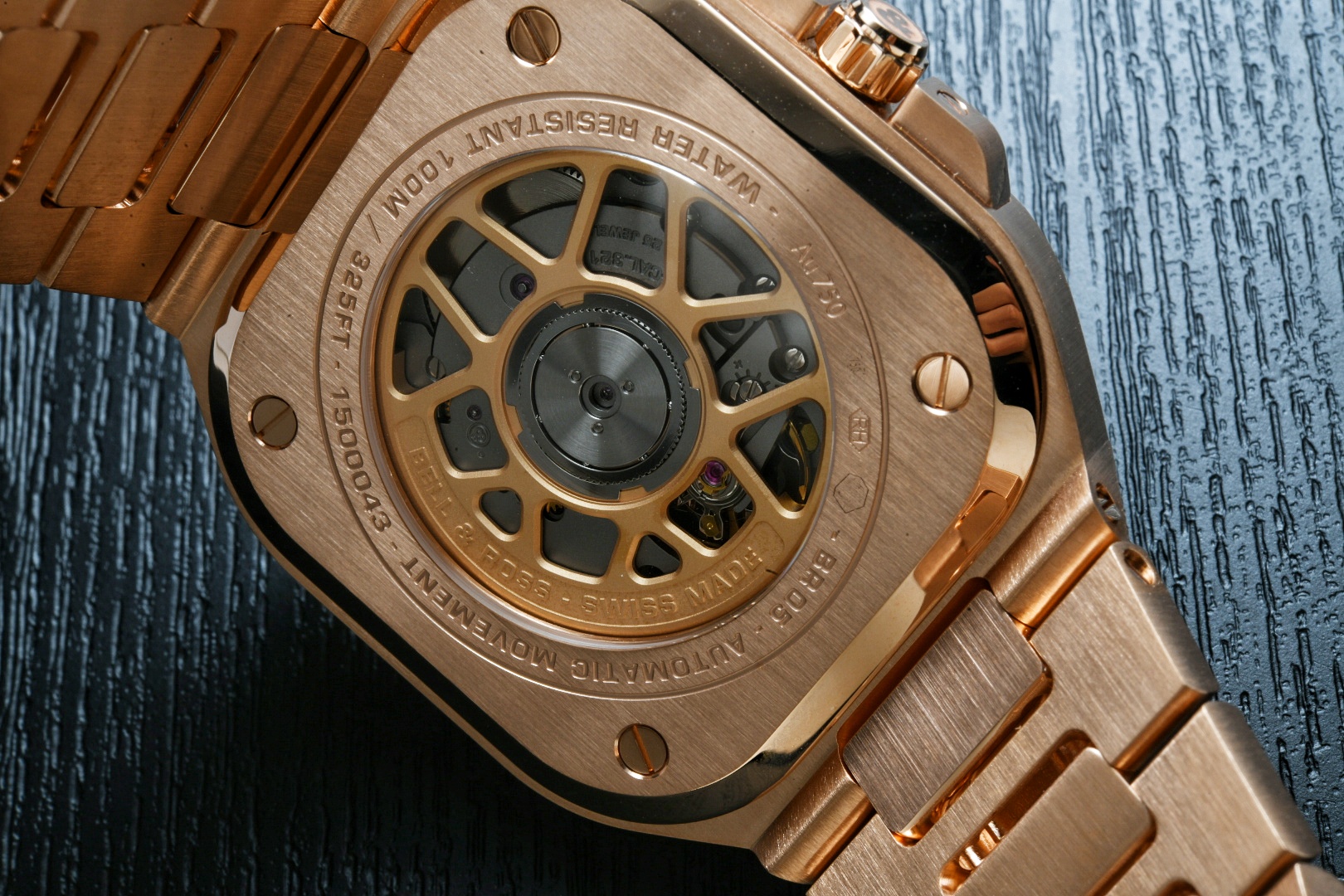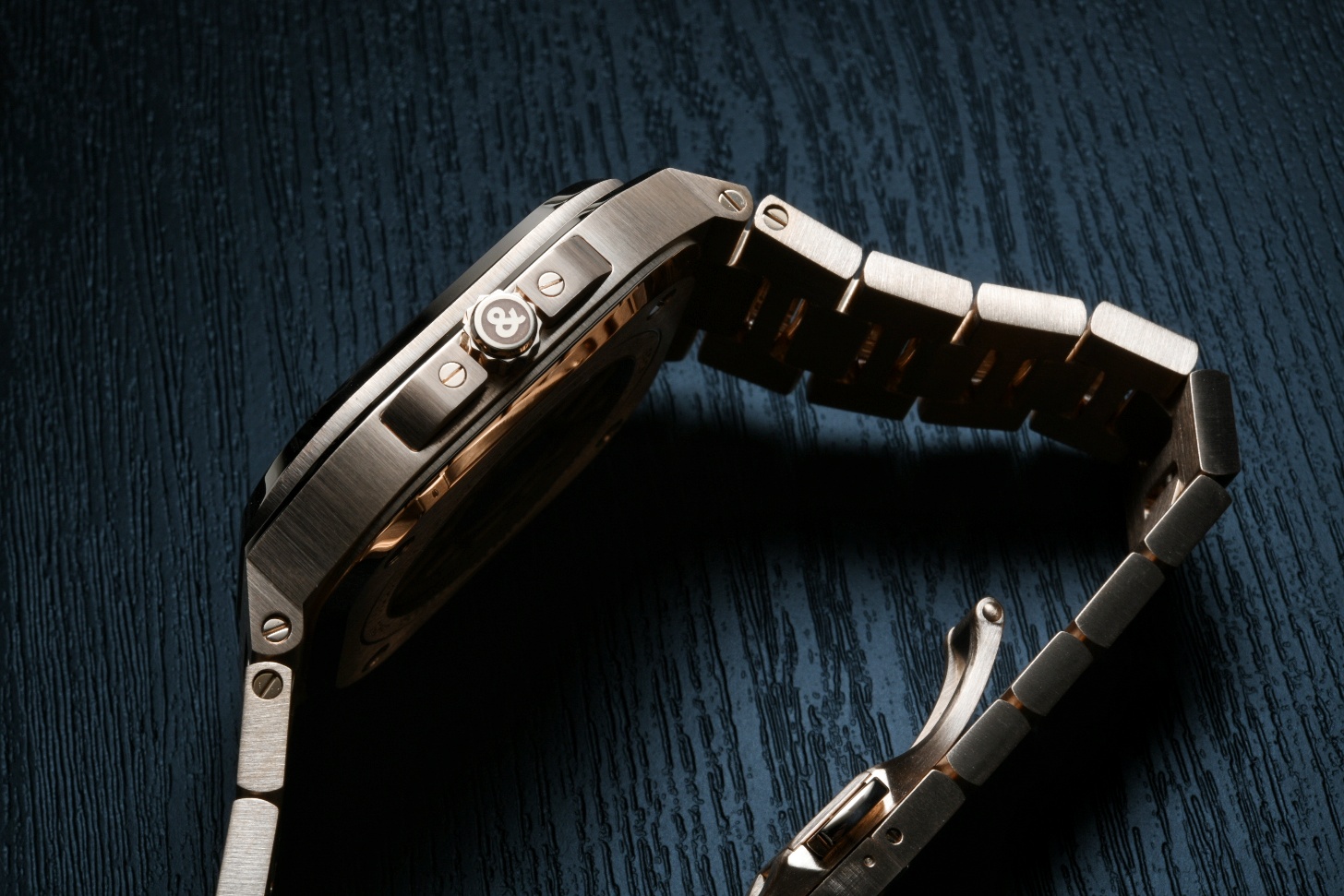 It's nice to see that, among the integrated bracelet watches that were seen last year, the BR-05 was relatively unscathed in terms of early negative comments. It must not have provoked as much of a shock as other brands and was welcomed more easily.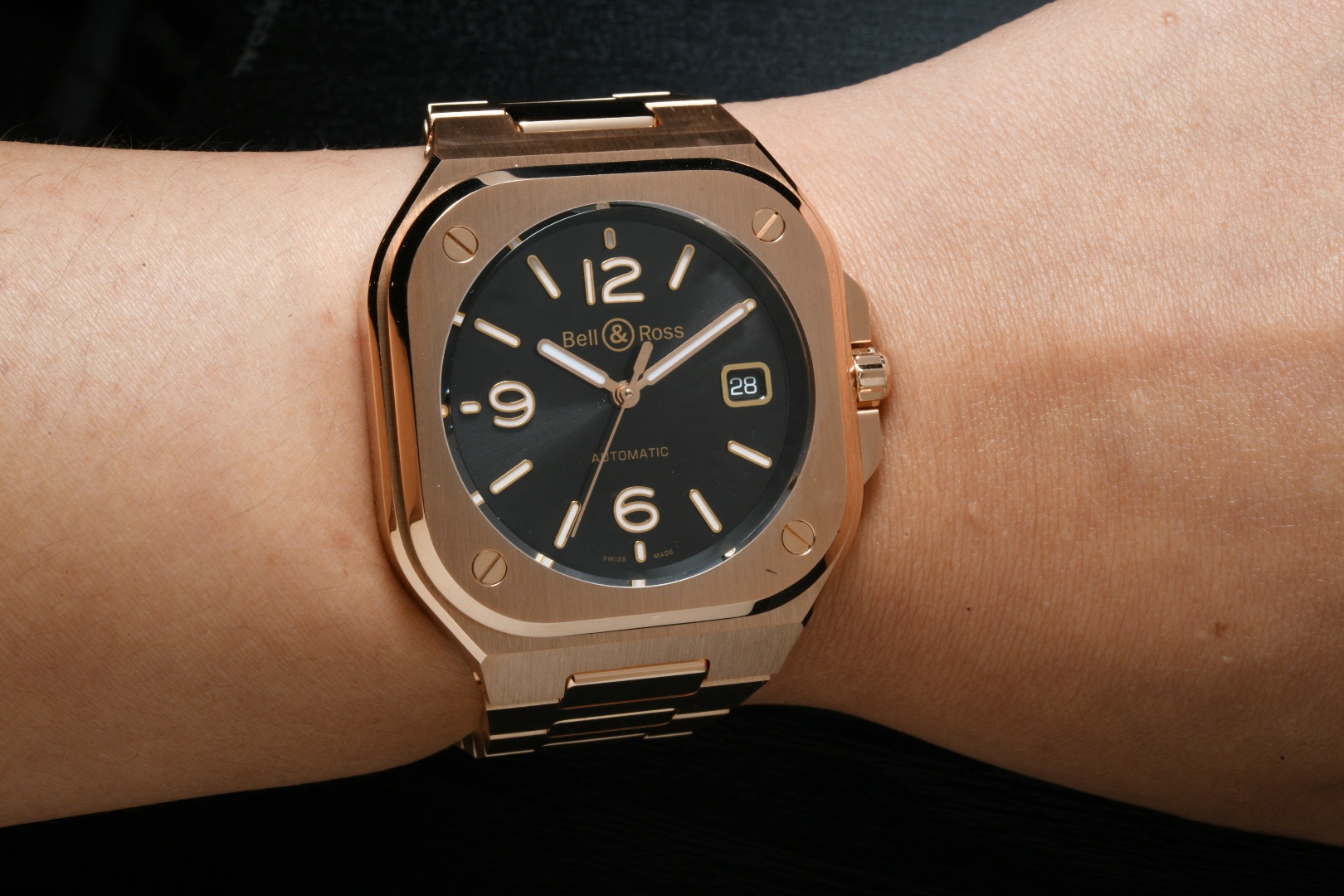 The proof of that comes most readily in the feel of this BR-05 in rose gold on the wrist, with the appropriate weighty feeling, and the elegance of the brushed and polished edges of the case and bracelet giving just the right amount of visual pizzaz.
Basically, after all is said and done, no one would begrudge Bell & Ross for introducing a watch like this, in terms of its aesthetics and in terms of the brand equity that the brand already has to pull off something like this.
Find out more at the BR-o5 in rose gold at bellross.com
[ninja_tables id="3867″]