Bronze as a case material is now well and truly an established option. Gone are the days when most would wonder why anyone would buy a watch that would age and patina, sometimes even turning green in all sorts of weird ways.
Bronze offered something well apart from the puritanical tendency of luxury to keep things pristine. Instead, it was a material that was deliberate in its ability to change, morphing with the wearer depending on the environment, and in so doing plugged well into the armchair philosopher's tendency to wax lyrical on notions of time, wabi-sabi and so on.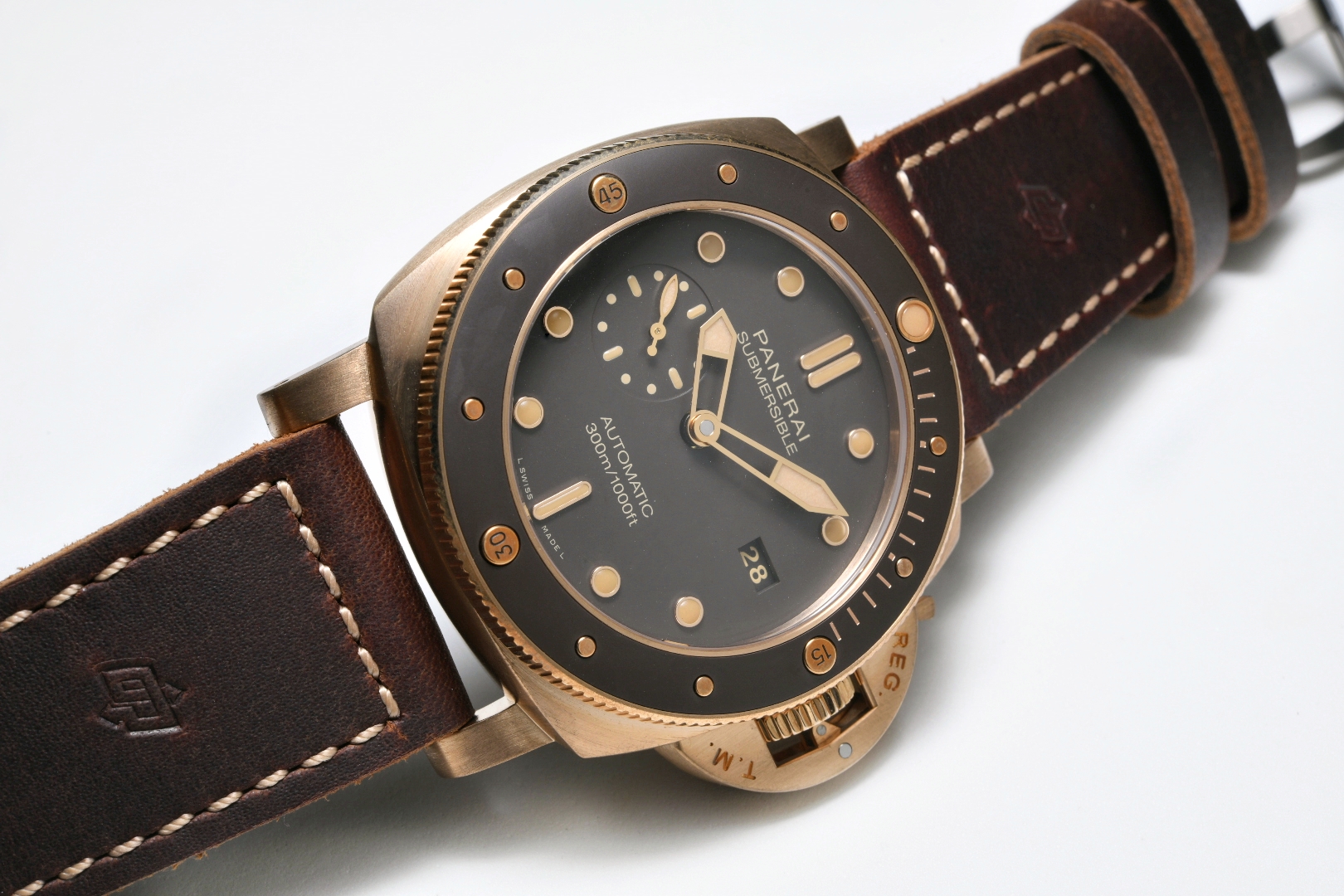 All this was not for nothing though, for there was a technical reason for bronze to be used as a case material for a watch – it was resistant to corrosive action by sea water and atmospheric agents, with the resulting patina formed being the result of the reaction to external agents such air, humidity, heat and wear.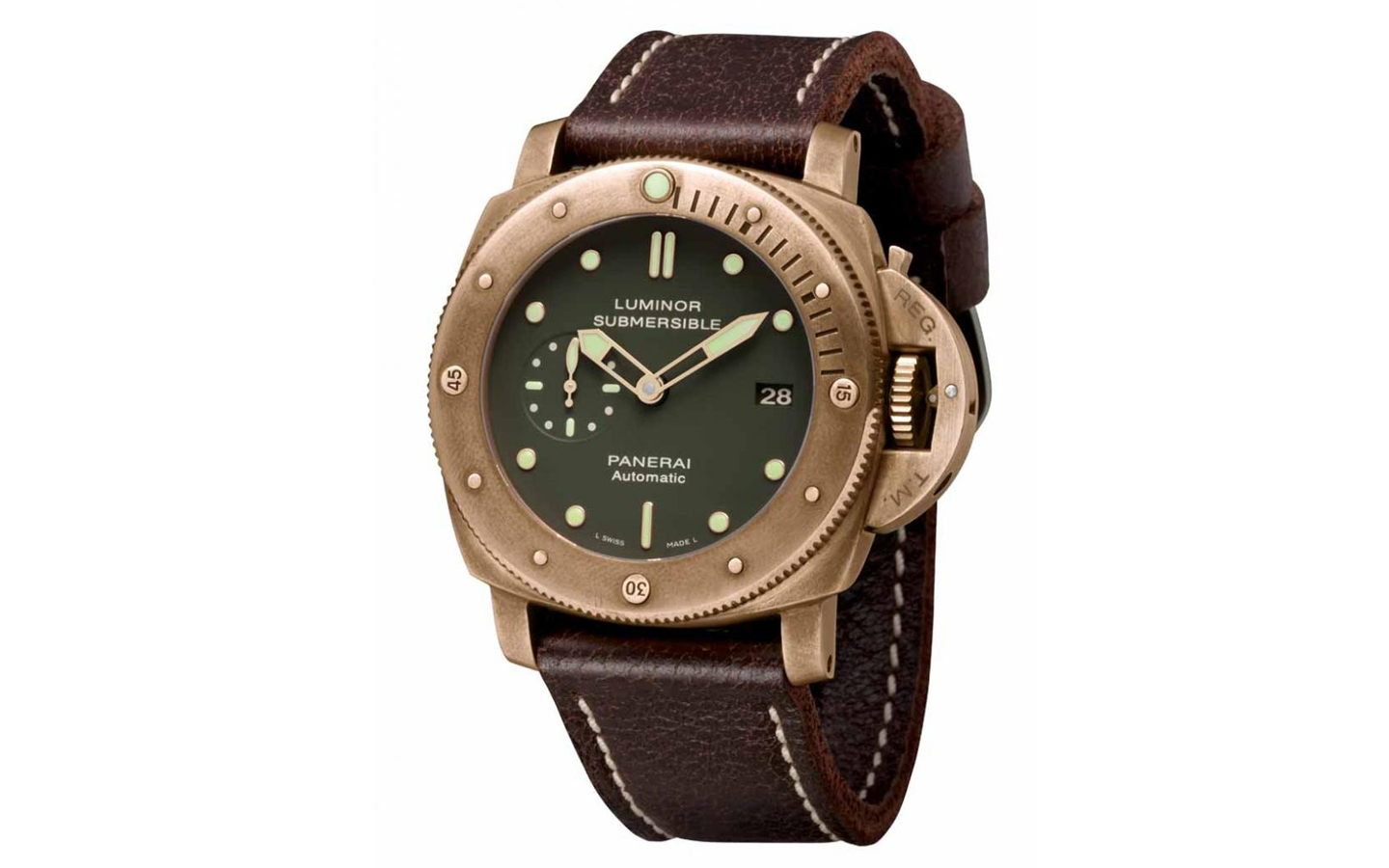 For that no other brand could have brought it to the fore with as much panache as Panerai back in 2011 with the PAM 382 or the original Bronzo. That watch was the Granddaddy of all the bronze cased watches we see today, with the Luminor case being the ideal platform to showcase the emotional possibilities of bronze as a case material, since it was a case design honed during the crucible of world conflict, and that it was distinctive, beautiful, and tough looking to boot. Furthering the validity of Panerai bringing bronze to the market was that the original watches were used in the marine environment by naval divers, the natural home to the material. And what a name as well, for the word "Bronzo" means "Bronze" in Italian – sometimes things truly sound better in a foreign language.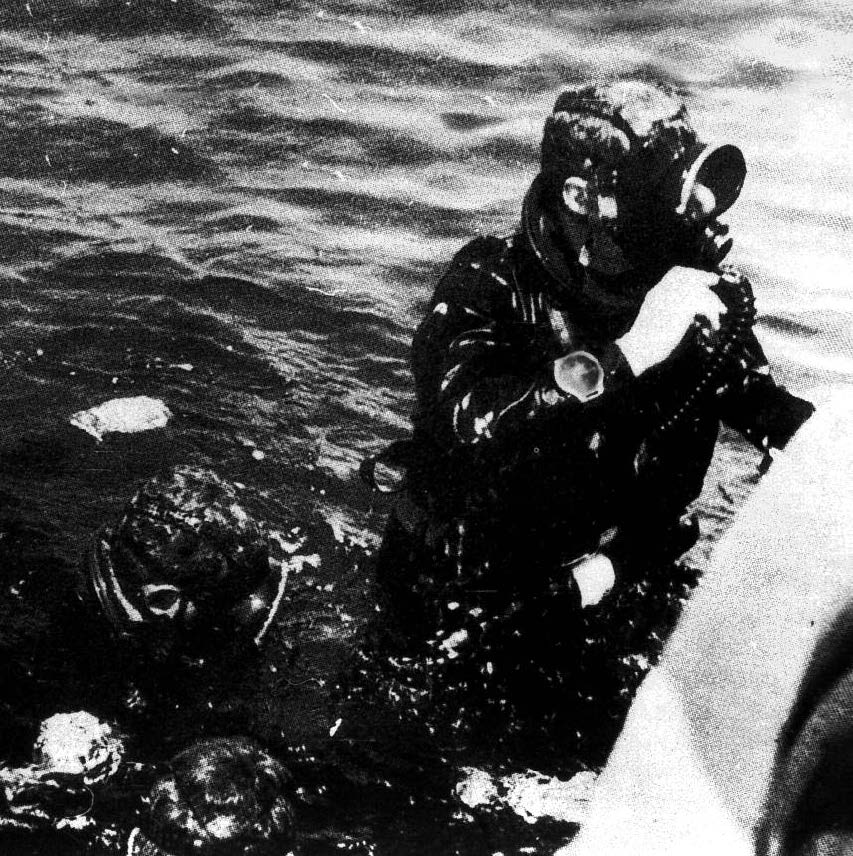 Despite the fact that the Gefica Chronographe, by Gerald Genta was the first bronze cased watch introduced to the market in 1995, it was only with Panerai's 2011 release of their original Bronzo that truly made a mark, coming at a time to prompt questions from a puzzled watch market as to what this new/old material was all about. PAM 382 was the watch that single-handedly started the education process of many watch lovers to the unique properties of the material, and in making a unique case for itself, launched a trend that spawned a flood of bronze cased watches into the market, eventually leading to its legitimacy and widespread acceptance.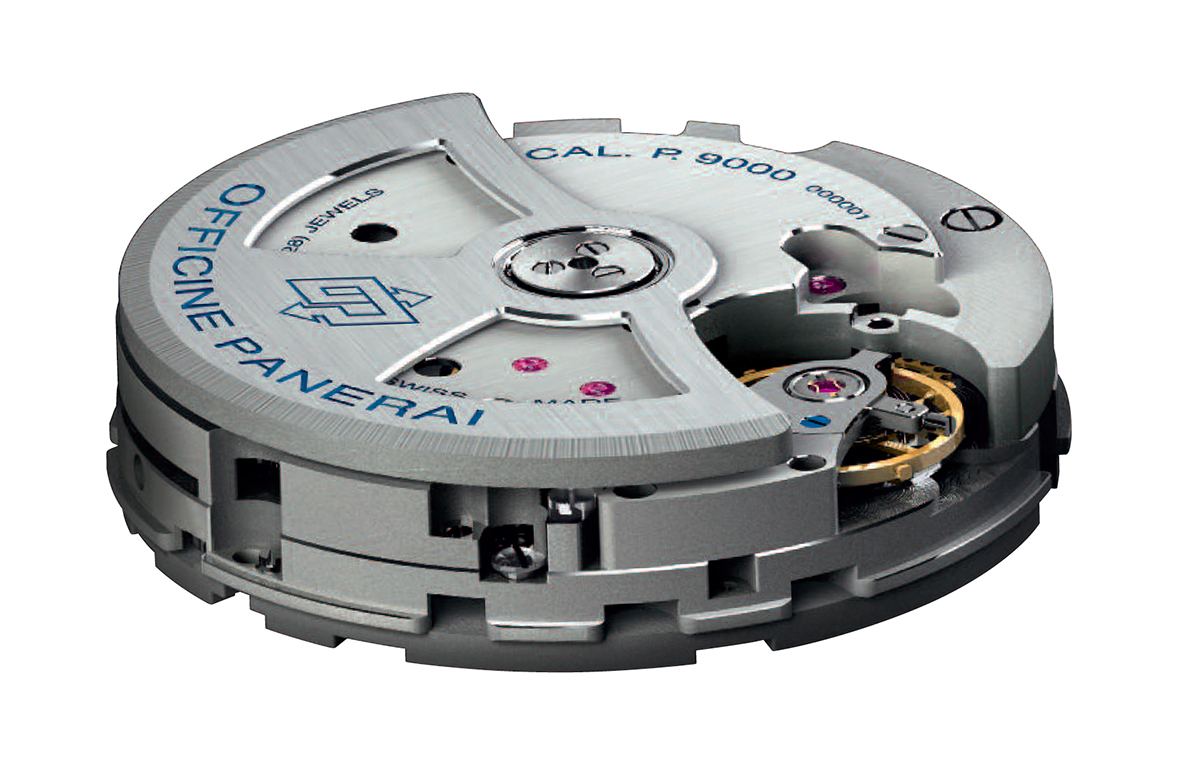 That watch, the 2011 Panerai Luminor Submersible 1950 3 Days Bronzo (PAM 382) , came with the then new automatic Panerai calibre P.9000 with a power reserve of 72 hours and had an olive green dial and it was an immediate success when it was first introduced, selling out quickly and attracting premiums over its original selling price on the secondary market.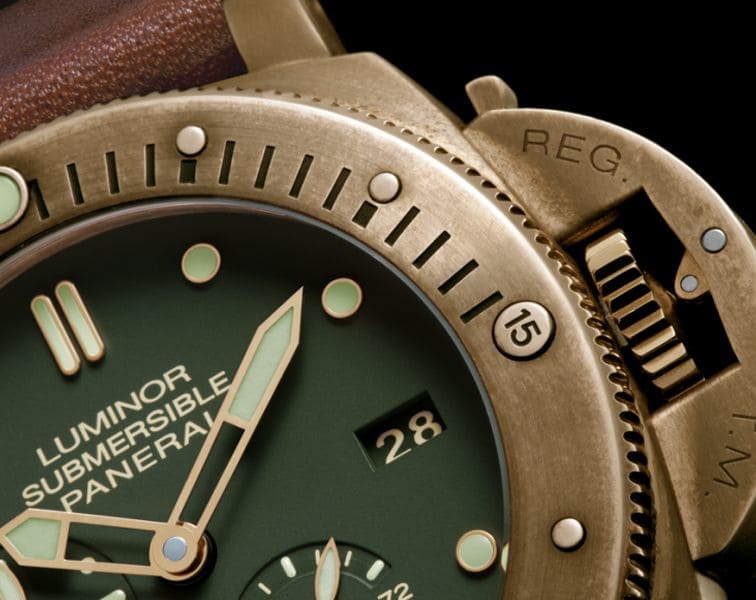 That same olive green dial was to appear also on the second Bronzo, the Panerai Luminor Submersible 1950 3 Days Power Reserve Bronzo (PAM 507) from 2013. This watch though had a slightly more complicated variant of its predecessor's movement, coming with the automatic Panerai calibre P.9002, which was distinguished by a power reserve indicator and seconds reset device and also visible via the display case back in titanium.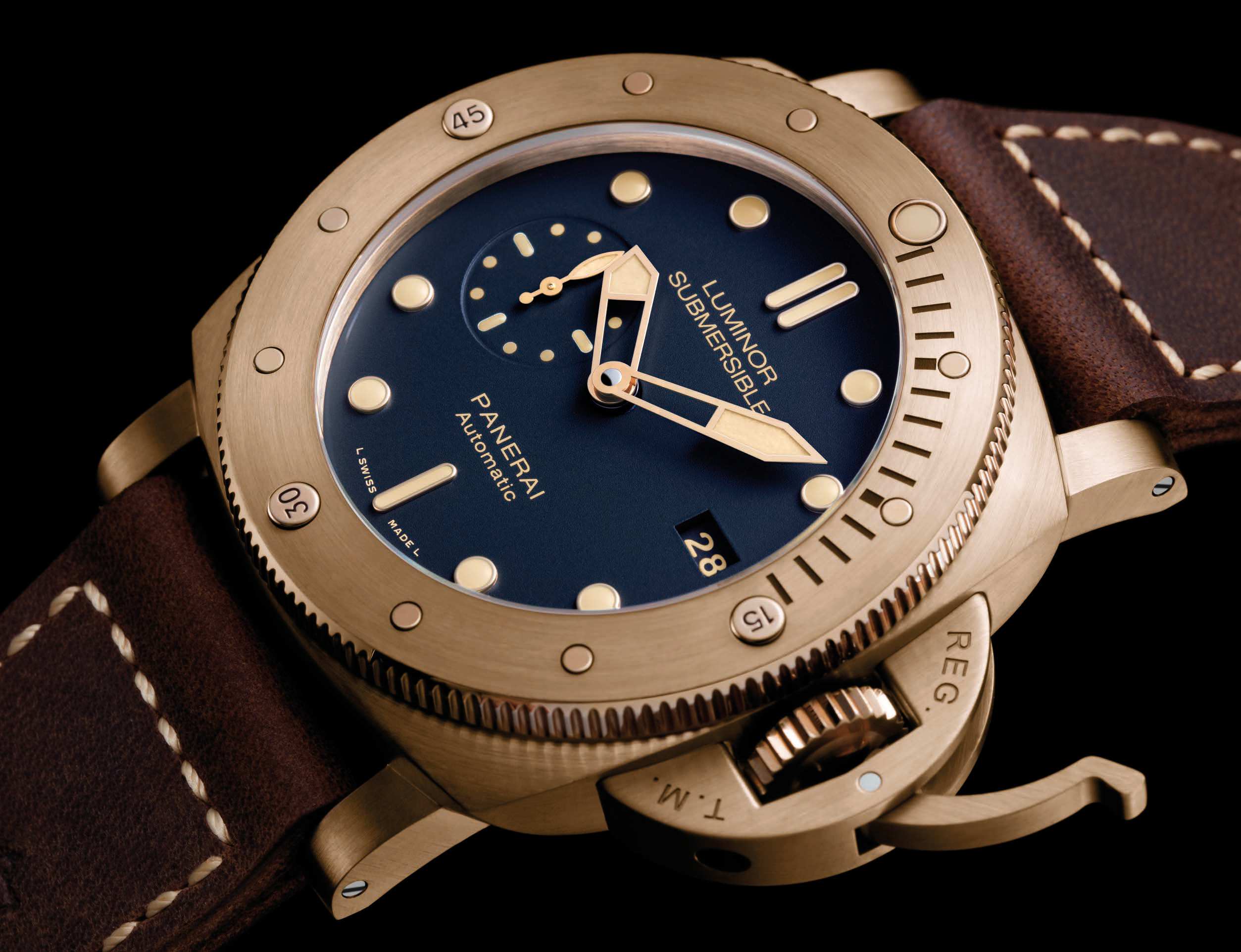 Next came the 2017 Panerai Luminor Submersible 1950 3 Days Automatic Bronzo (PAM 671), which came with an on trend blue dial and a much thinner in-house Automatic calibre P.9010.
Till this point, all the Bronzo watches had full bronze bezels and were one-shot limited production runs of 1000 pieces each, which brings us to the latest Bronzo to be introduced this year in 2019, the new Submersible Bronze (PAM 968)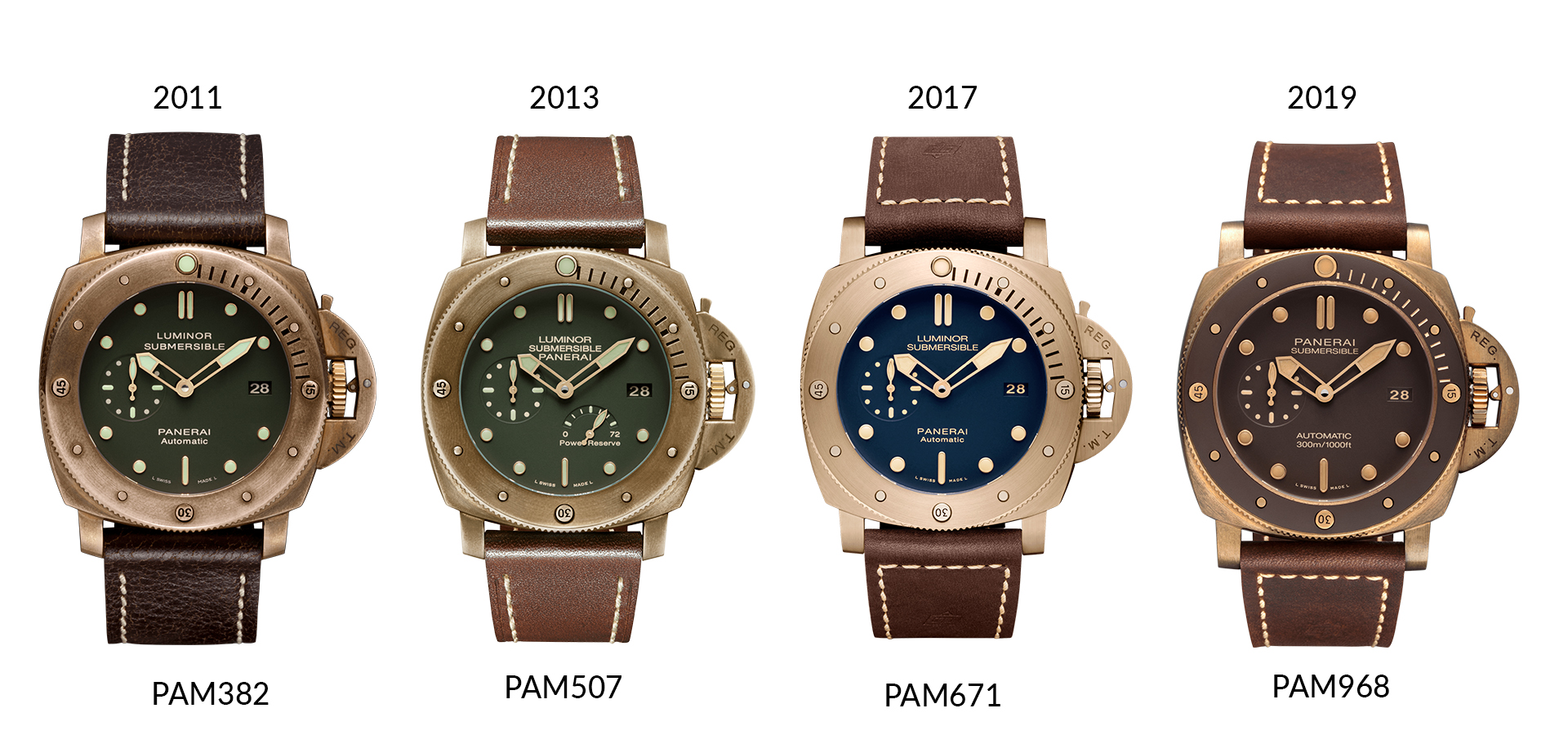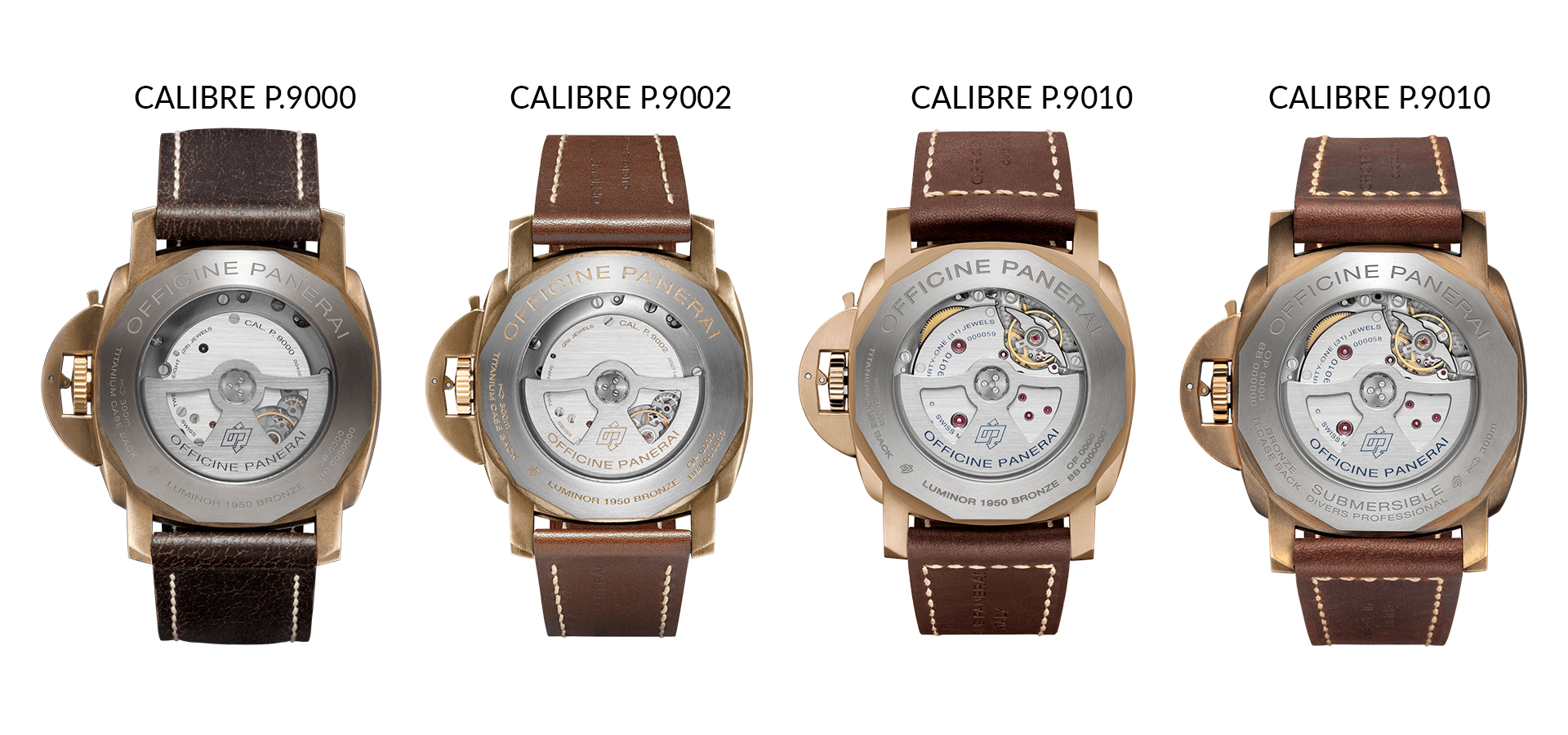 Fourth in a line
How does this new Submersible Bronze (PAM 968) the fourth member of a line of Bronze cased watches from the brand that made it popular in the first place, differ from its predecessors?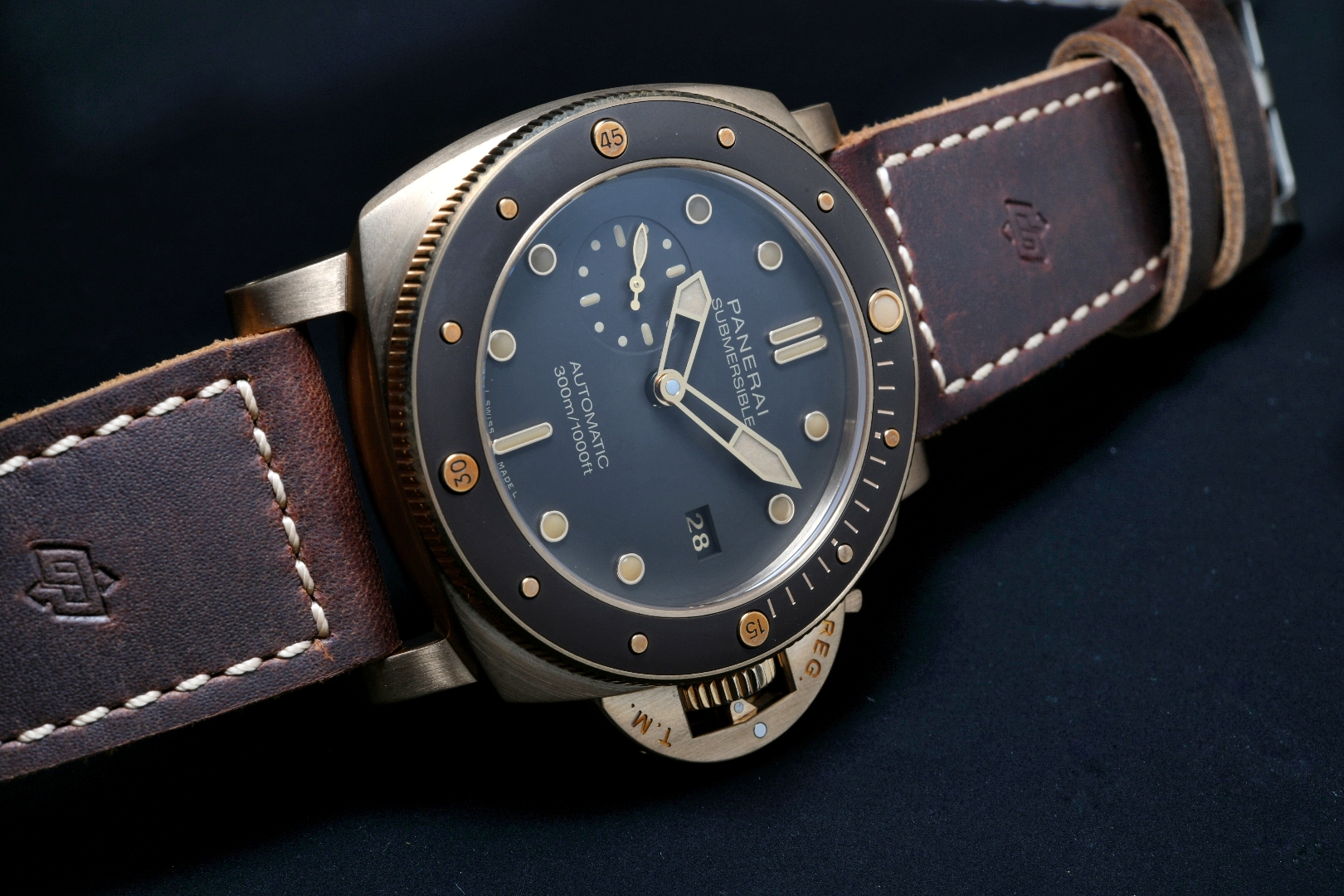 Well, we have mostly the ingredients we've come to expect, the same large 47mm case, in the same copper (92%) and tin (8%) alloy (CuSn8) that Panerai uses – the kind that bronze watch aficionados prefer over a copper and aluminium alloy used by some other brands for its tenancy to patina more aggressively.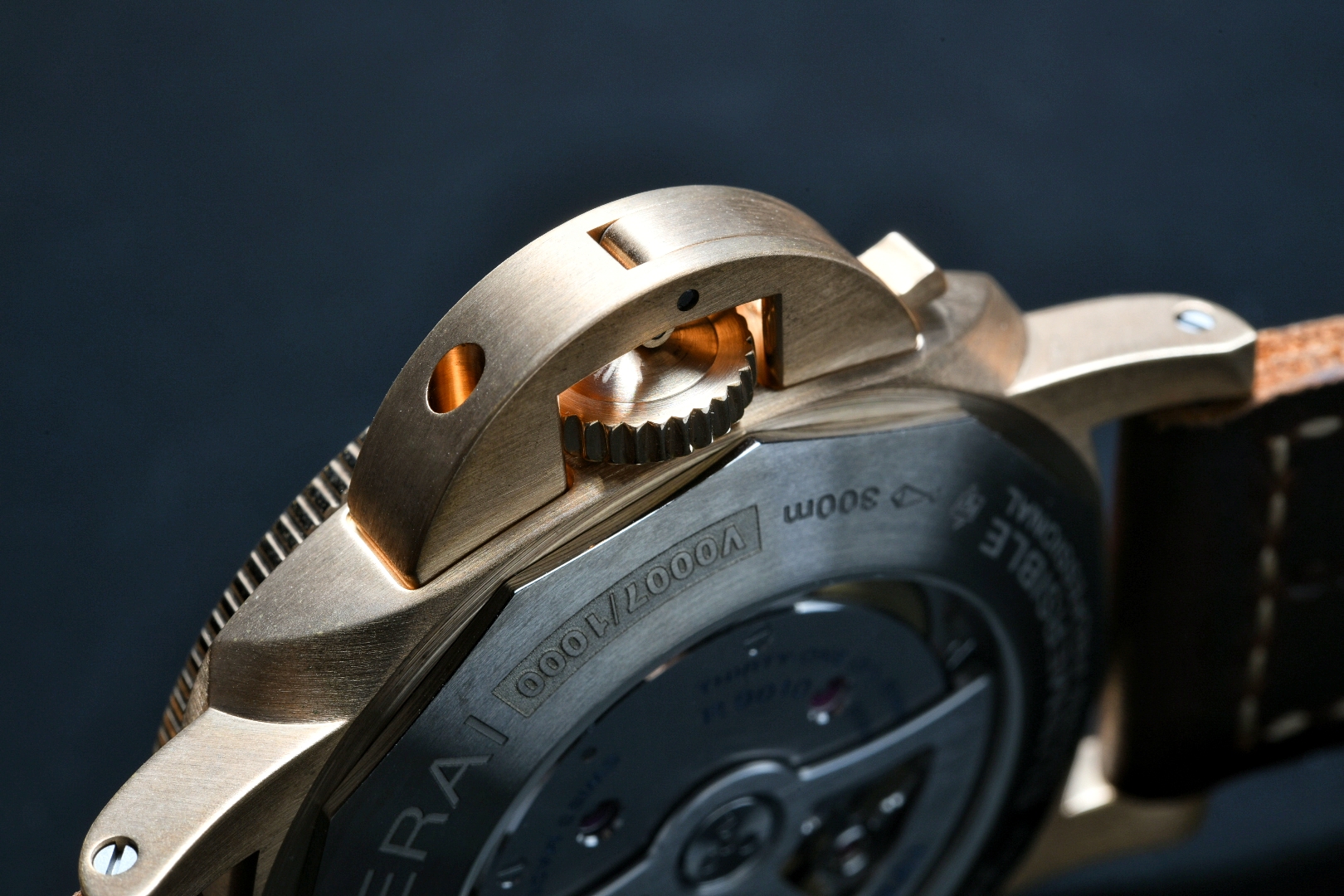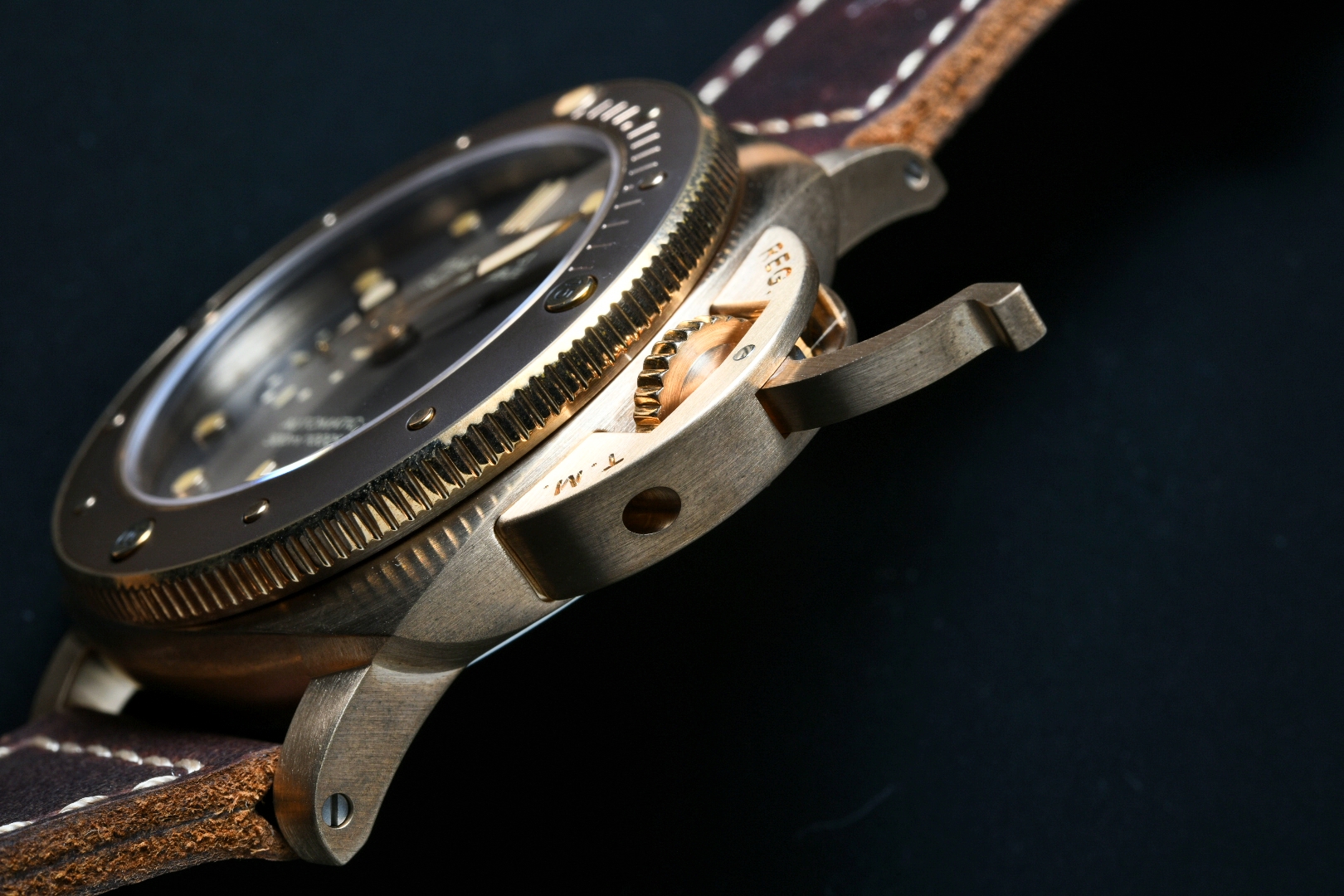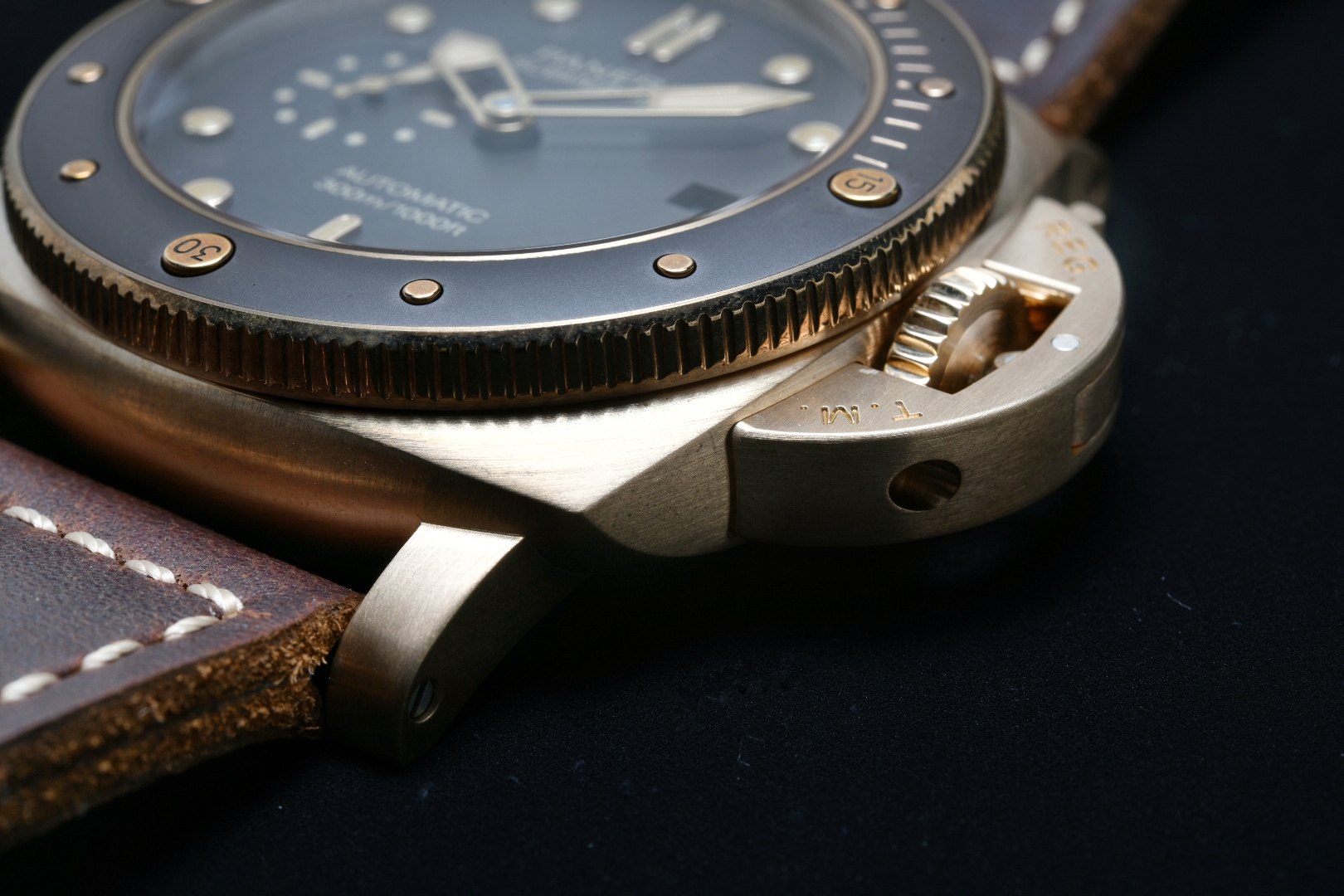 In terms of differences, there are mainly two. First of all, is the departure from the full bronze bezel, to one that now has a micro-blasted ceramic disc that is now mounted within that is in the same brown colour as the dial. Second, and something that will cause you to rejoice – if you've never owned a Bronzo but have wanted one forever, or become livid with anger – if you've owned any of the previous Bronzo watches, is that the new watch will be part of the standard collection and will not be limited one-shot productions like the previous ones.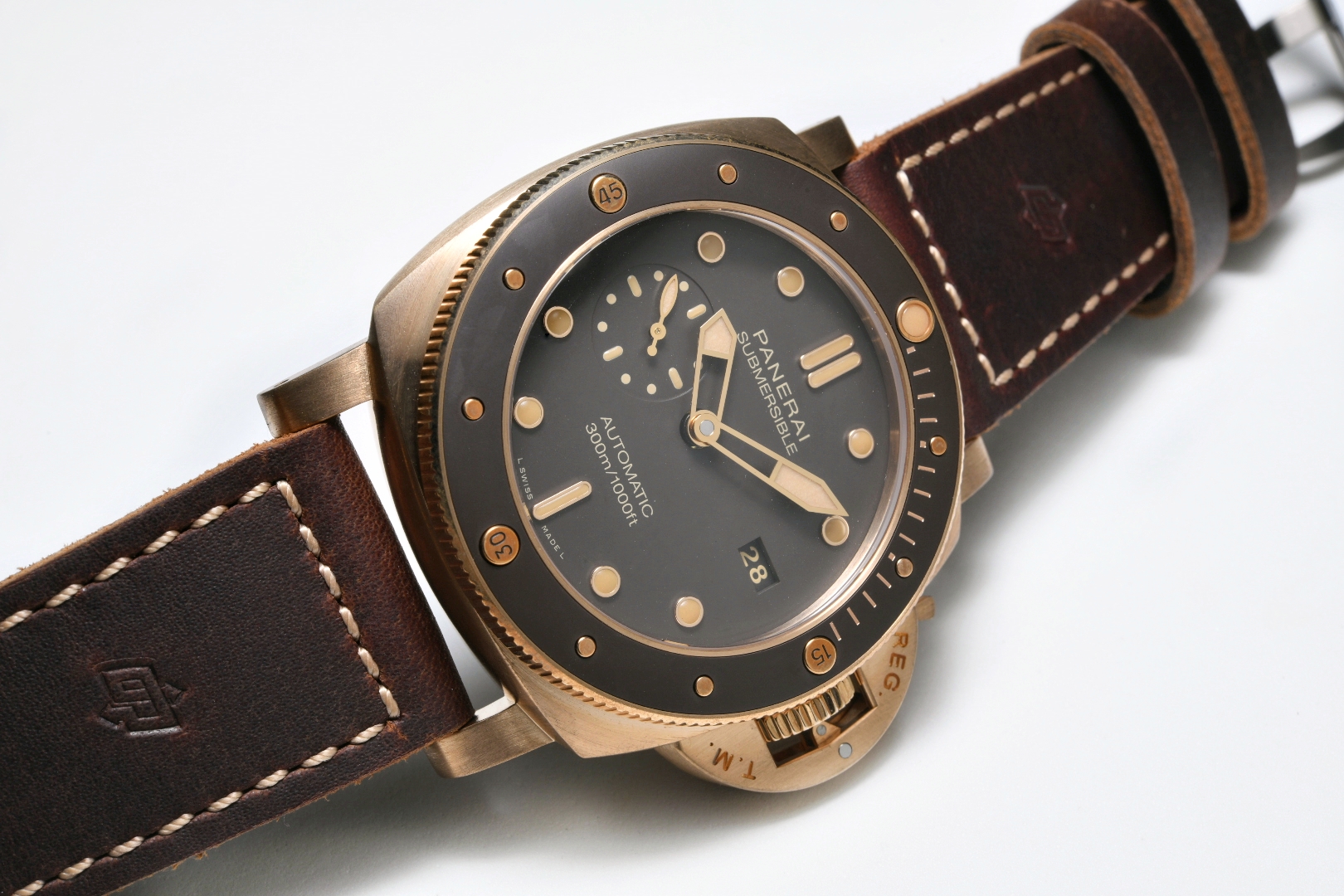 Movement wise, the new PAM 968 Comes with the much thinner in-house Automatic calibre P.9010, the same as the one 2017 Panerai Luminor Submersible 1950 3 Days Automatic Bronzo (PAM 671) that came with a blue dial.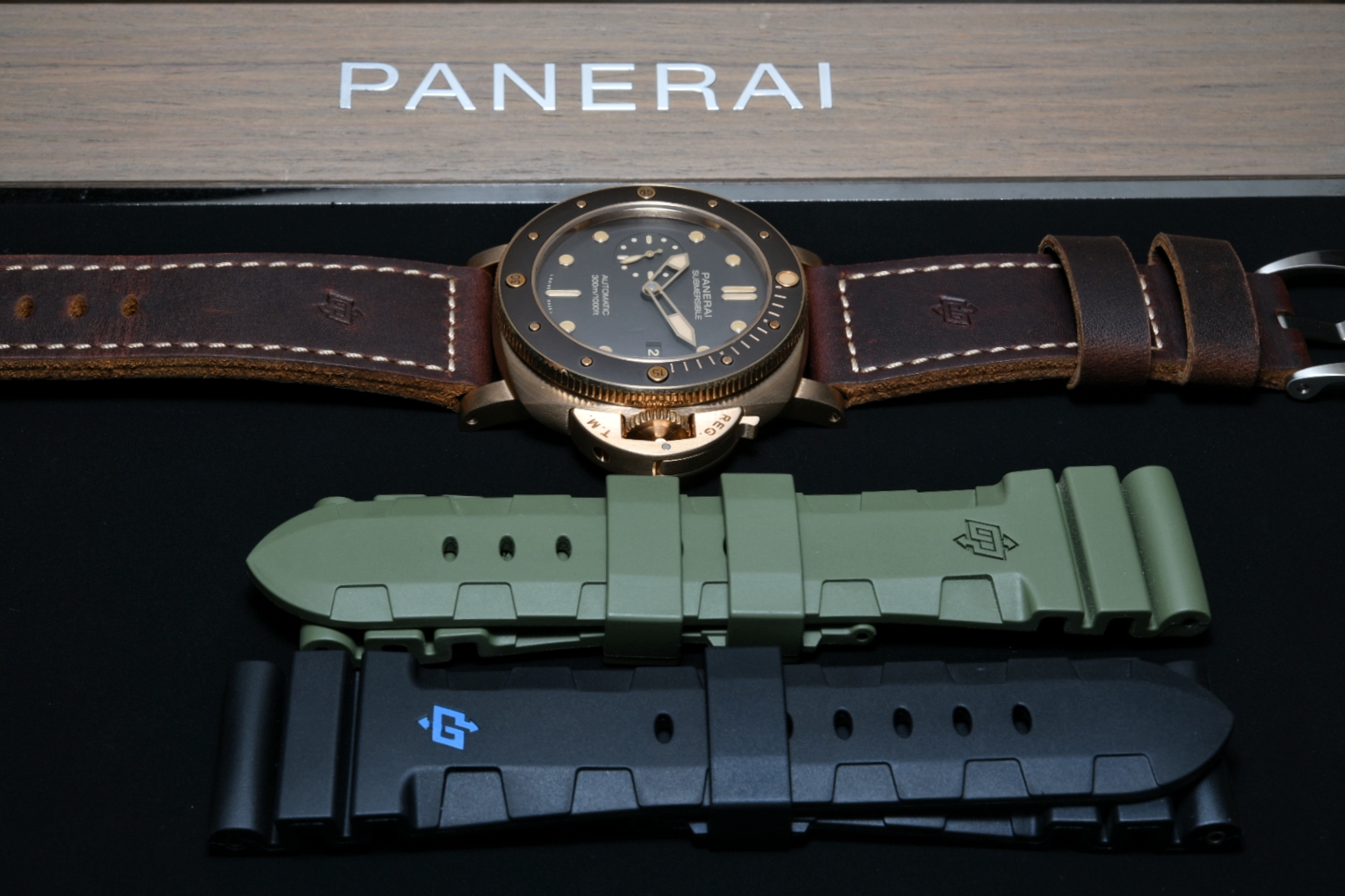 Additionally, while the watch comes with a brown leather strap with beige stitching, dressed with trapezoidal brushed titanium buckle, there are two additional rubber straps in the box, for when you want to use your Bronzo for real water-based activities.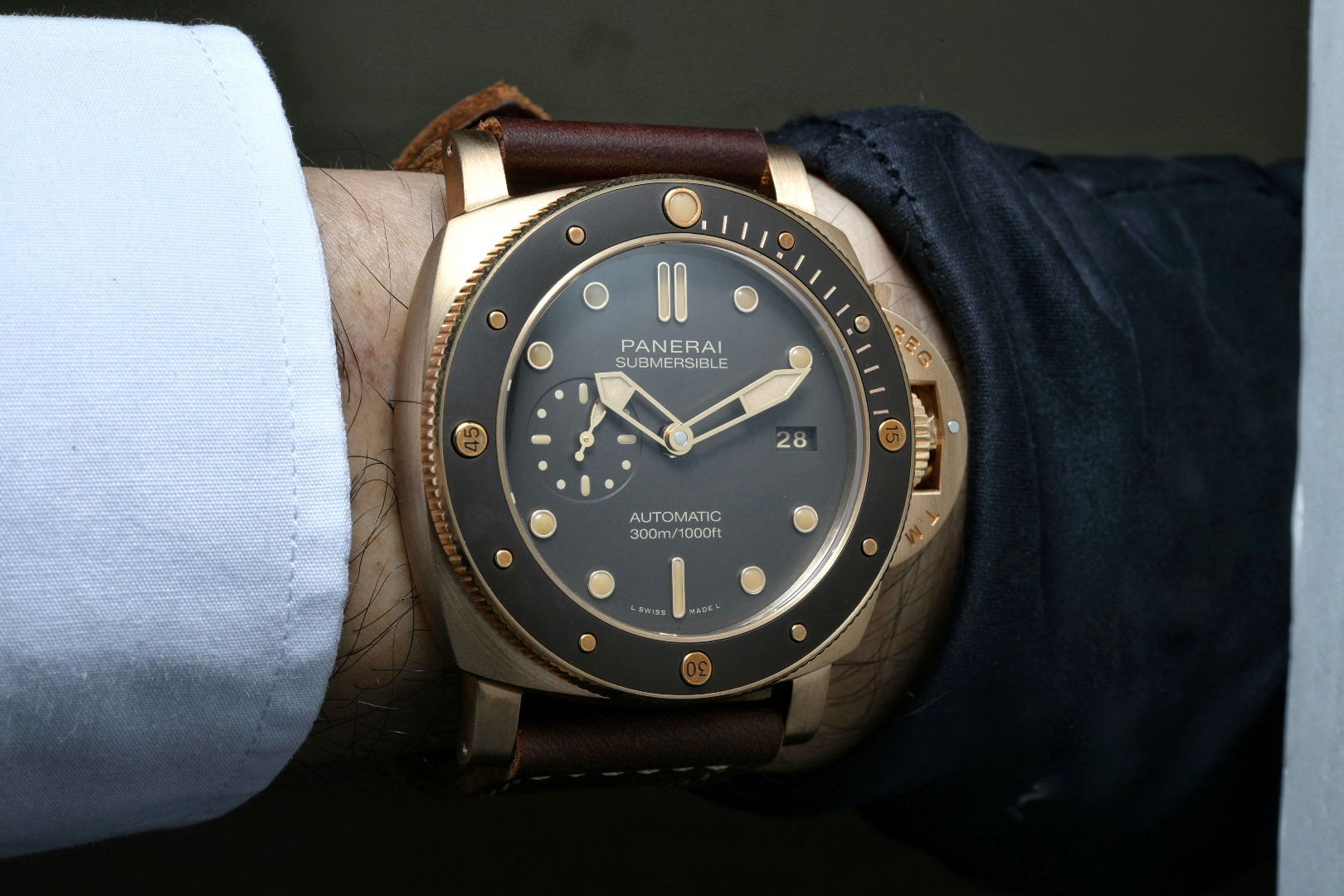 At 161 grams for the watch head only, this is one heavy duty beast that deserves to be on the wrist of those who love the idea and the concept behind Bronze, and not really for those looking to profit from price increases from the secondary market. As such, there is no reason to be upset with Panerai. If you own one of the previous models, you already do, so good for you and be happy. Let's share some bronze love with everyone else and calm the hell down.
Finally, as befits its well-regarded and unique status in the Panerai collection, the new PAM 968 will only be available at Panerai boutiques worldwide, and via e-commerce platforms such as panerai.com, the Panerai WeChat boutique and MR PORTER.
[ninja_tables id="1718″]