One of the best things about the SWATCH watch is the way that it can effectively be a canvas for anything. That is certainly one of the attributes that have allowed it to become the worldwide phenomenon that it is today. Incidentally of course, this attribute allows it to become the perfect canvas for artists to express their creativity, with designs that can run the gamut from the traditional, the surprising and even the sublime.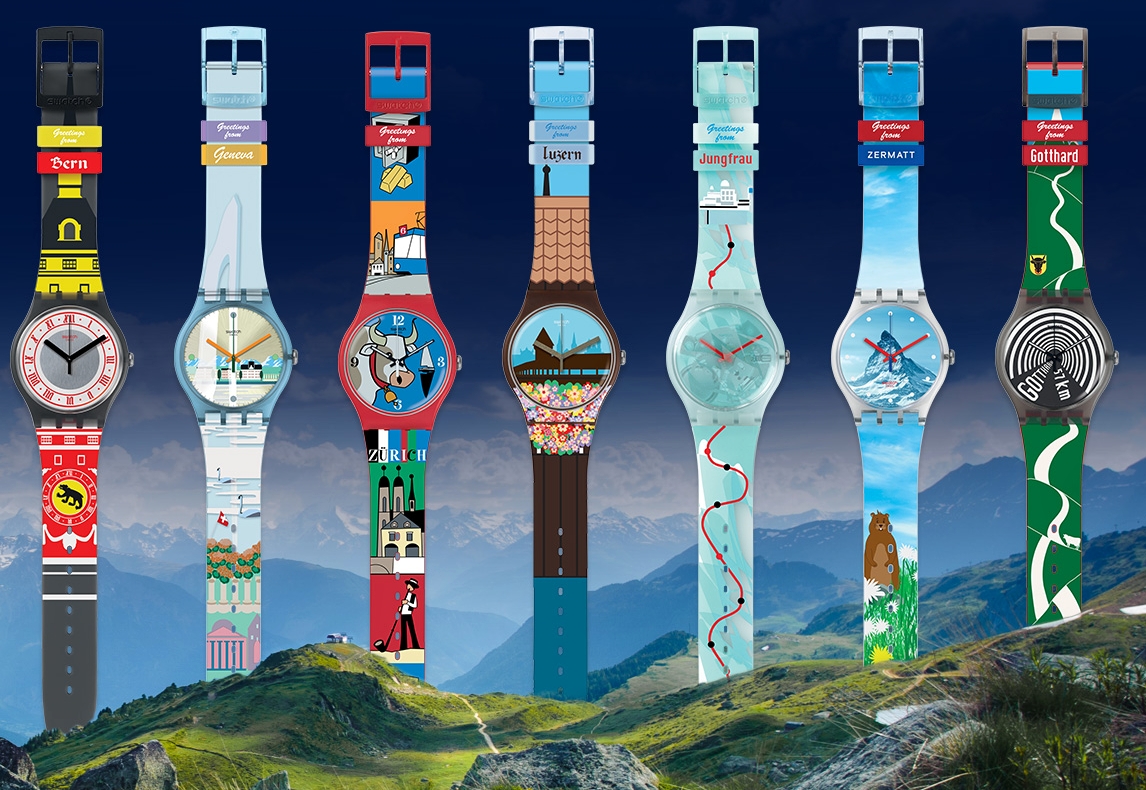 The destination watches from SWATCH embody this well, and as the name implies, are watches that take a particular place as its inspiration, much like the Omega Seamaster City Edition watches. (I covered the Singapore version, see the link below)
A City Edition Seamaster for Singapore with Iconic Landmarks Aplenty
The new "SINGAPORE TALE" from the Destination series is a watch that is surprising, since it comes in a colour scheme that one would not immediately imagine if one were asked to create a watch with Singapore as its theme. Indeed, as Alex Liu, SWATCH Brand Manager for Singapore said, "Having the colours of the Singapore flag, with red and white would have been too obvious, but we at SWATCH want to do things differently."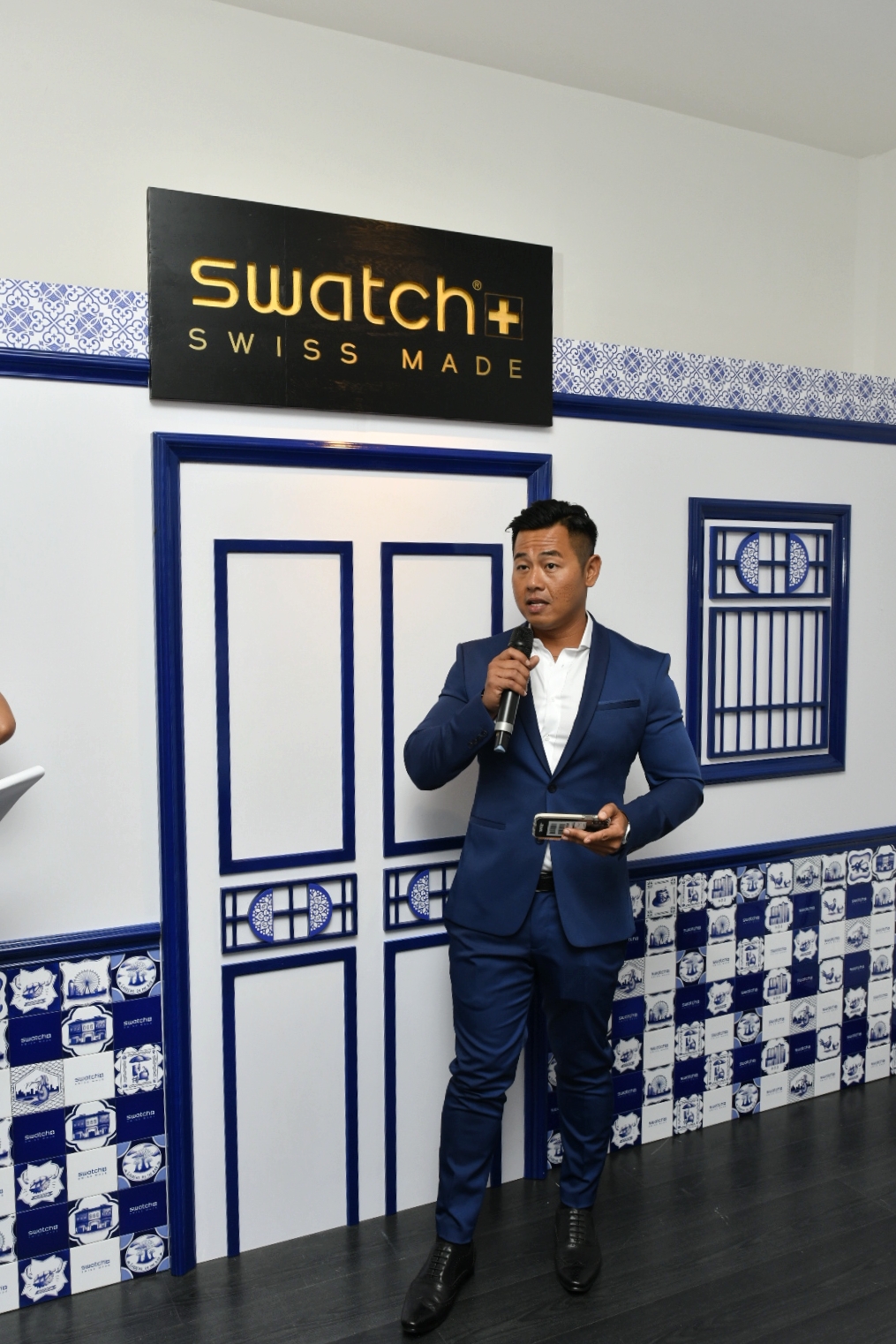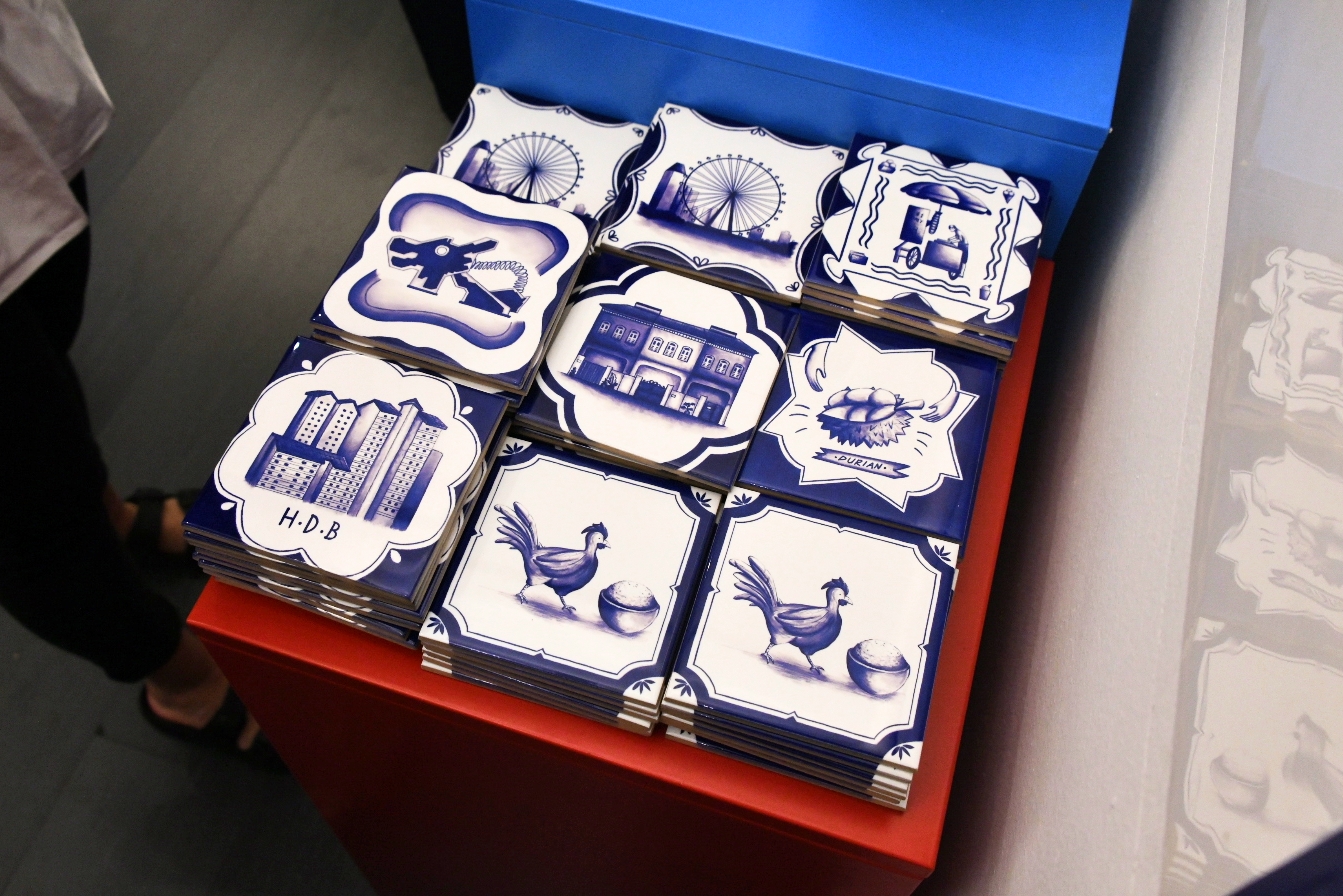 The result is a watch that comes in two colours – blue and white – the same colours used in old Peranakan tiles that adorned shophouses from the 1970's, making up line drawings of various innately Singaporean places and things such as the Merlion, the pungent Durian fruit, Chicken Rice, and HDB flats (government apartments that house the vast majority of Singapore's population). There is even an Easter Egg for those old enough to remember, the dragon shaped playground that was a common fixture in the HDB estates, a piece of history that is at once iconic, as it is nostalgic.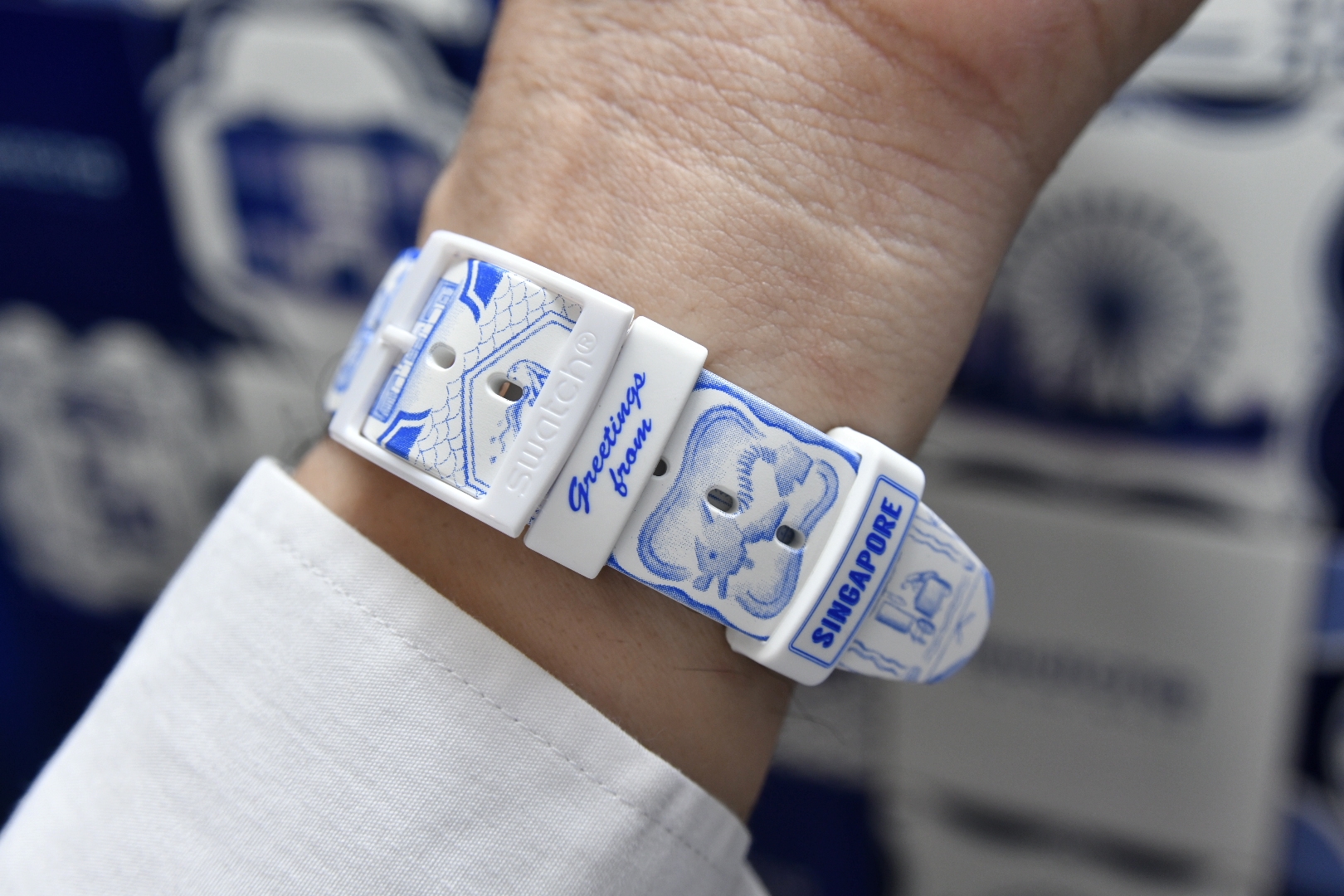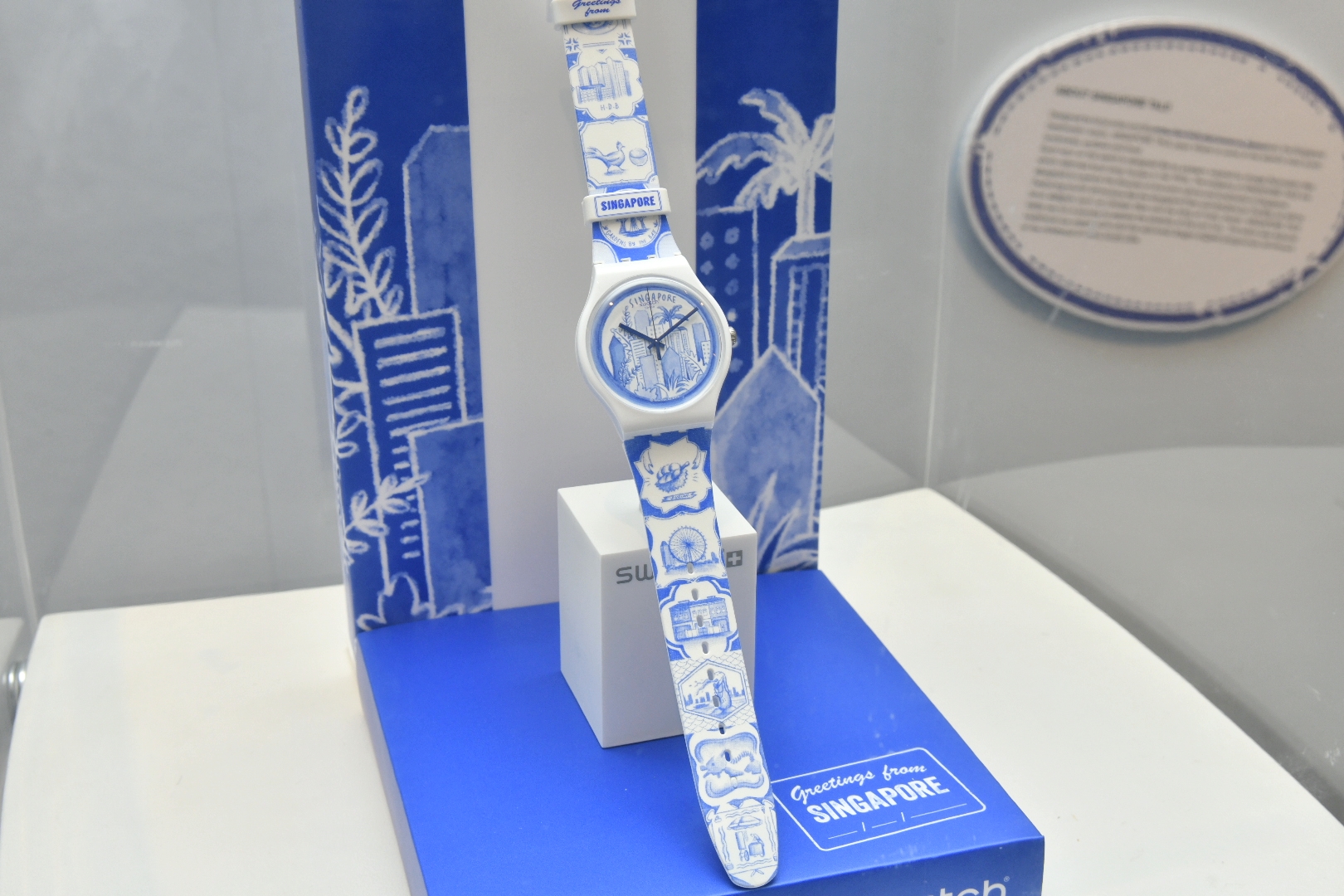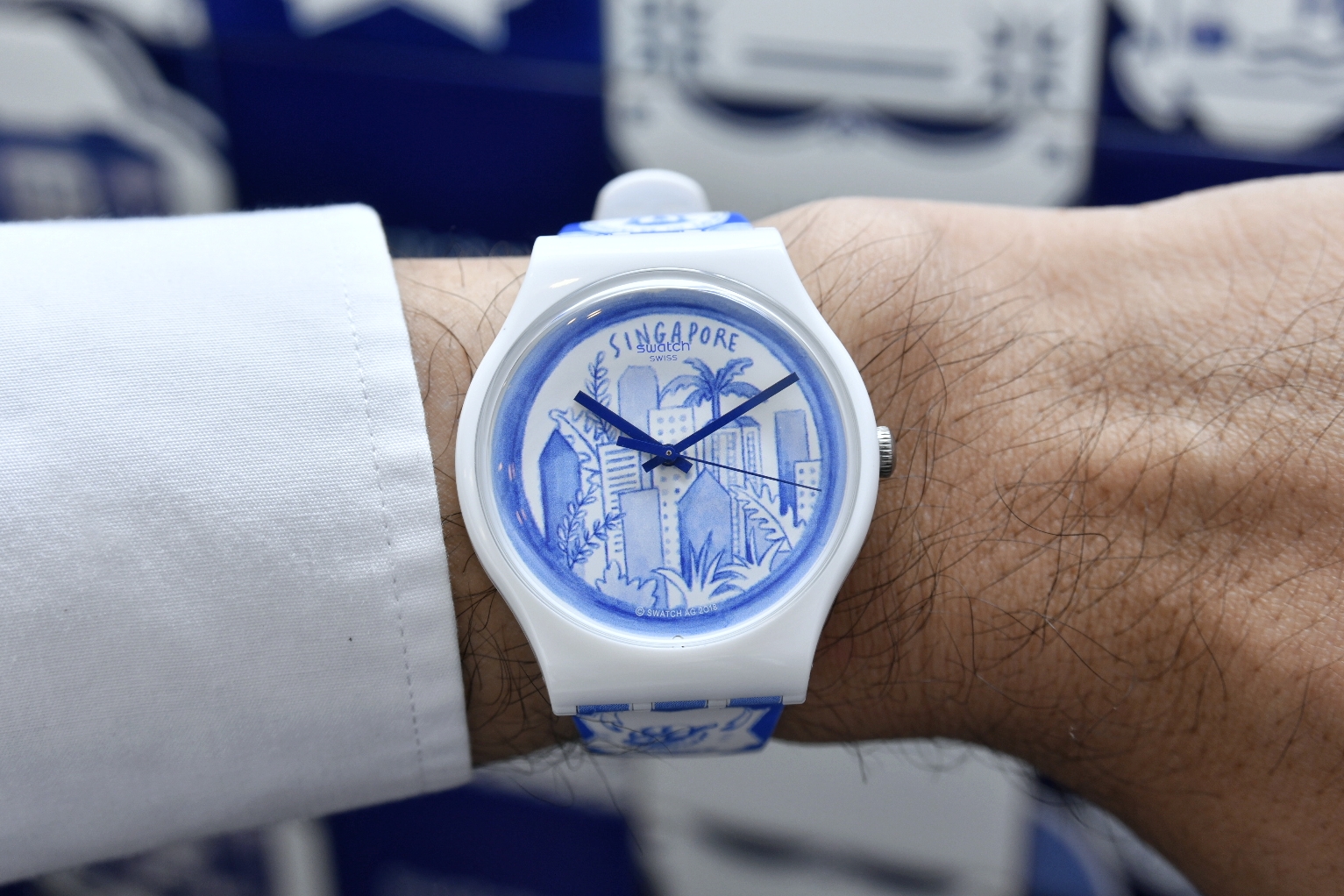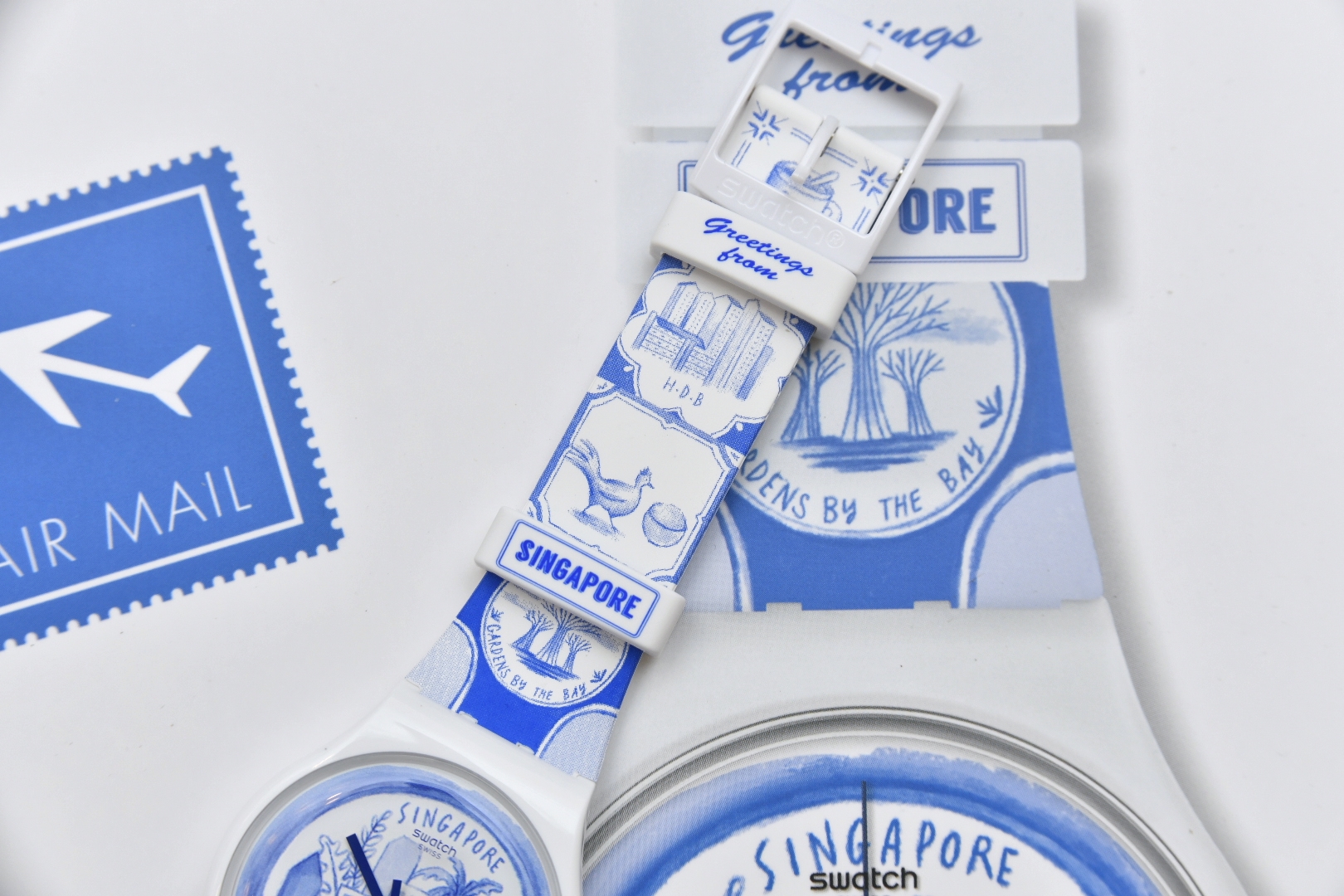 In fact, the idea for this watch was proposed by the Singaporean artist and illustrator, Tan Zi Xi (@messymsxi on Instagram), who wanted something a little more emotional in the design. She was surprised yet delighted by SWATCH's acceptance of the idea, and so the "SINGAPORE TALE" was born.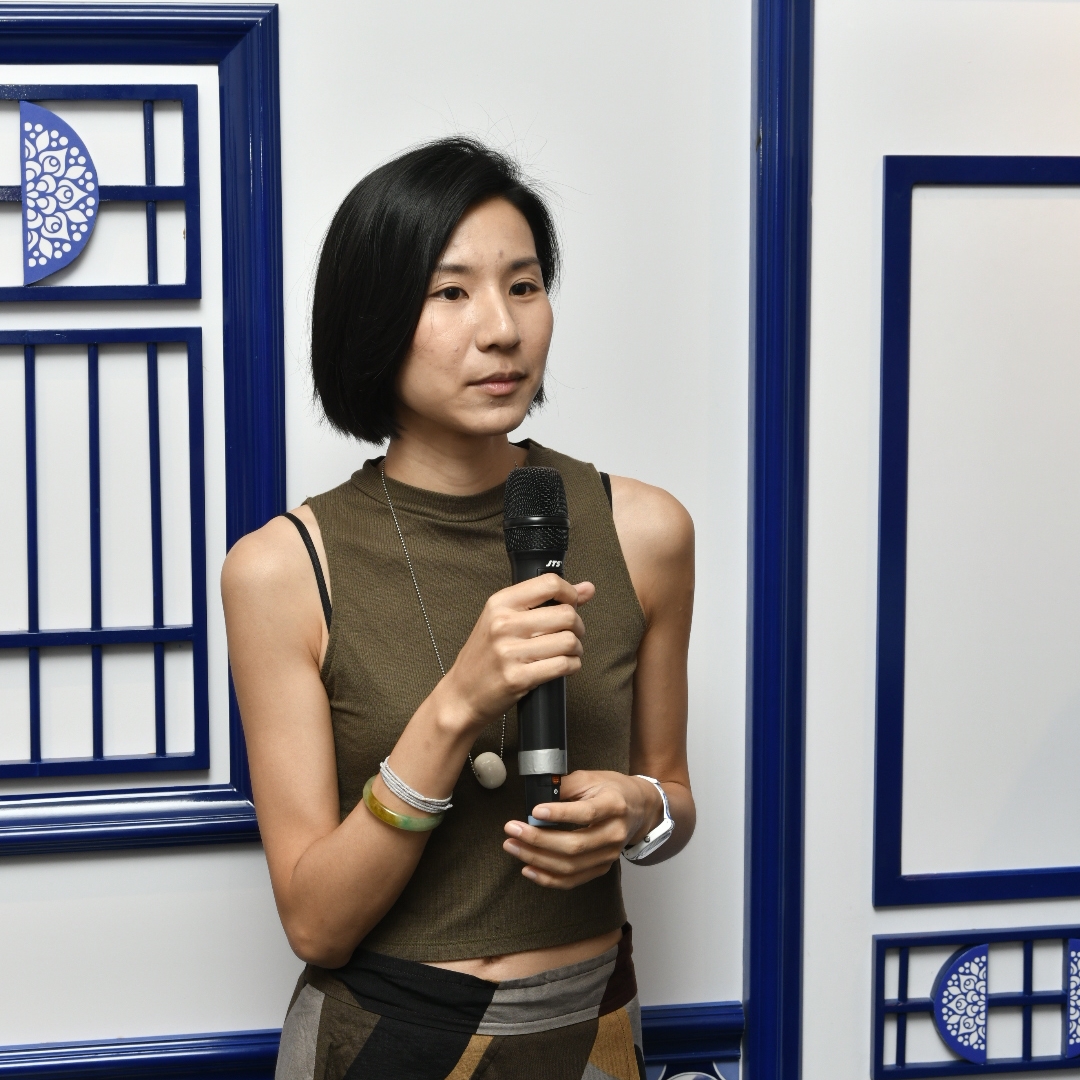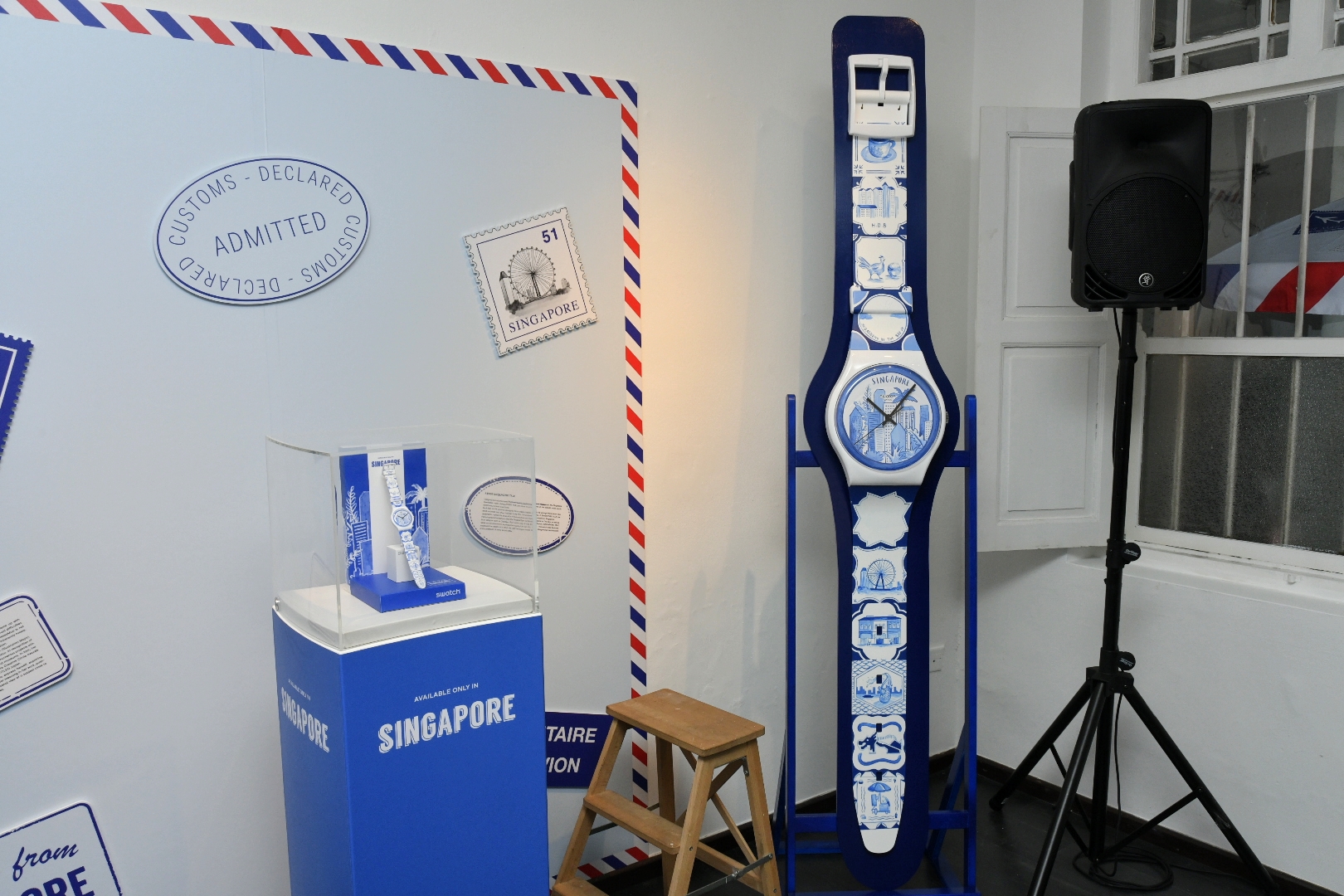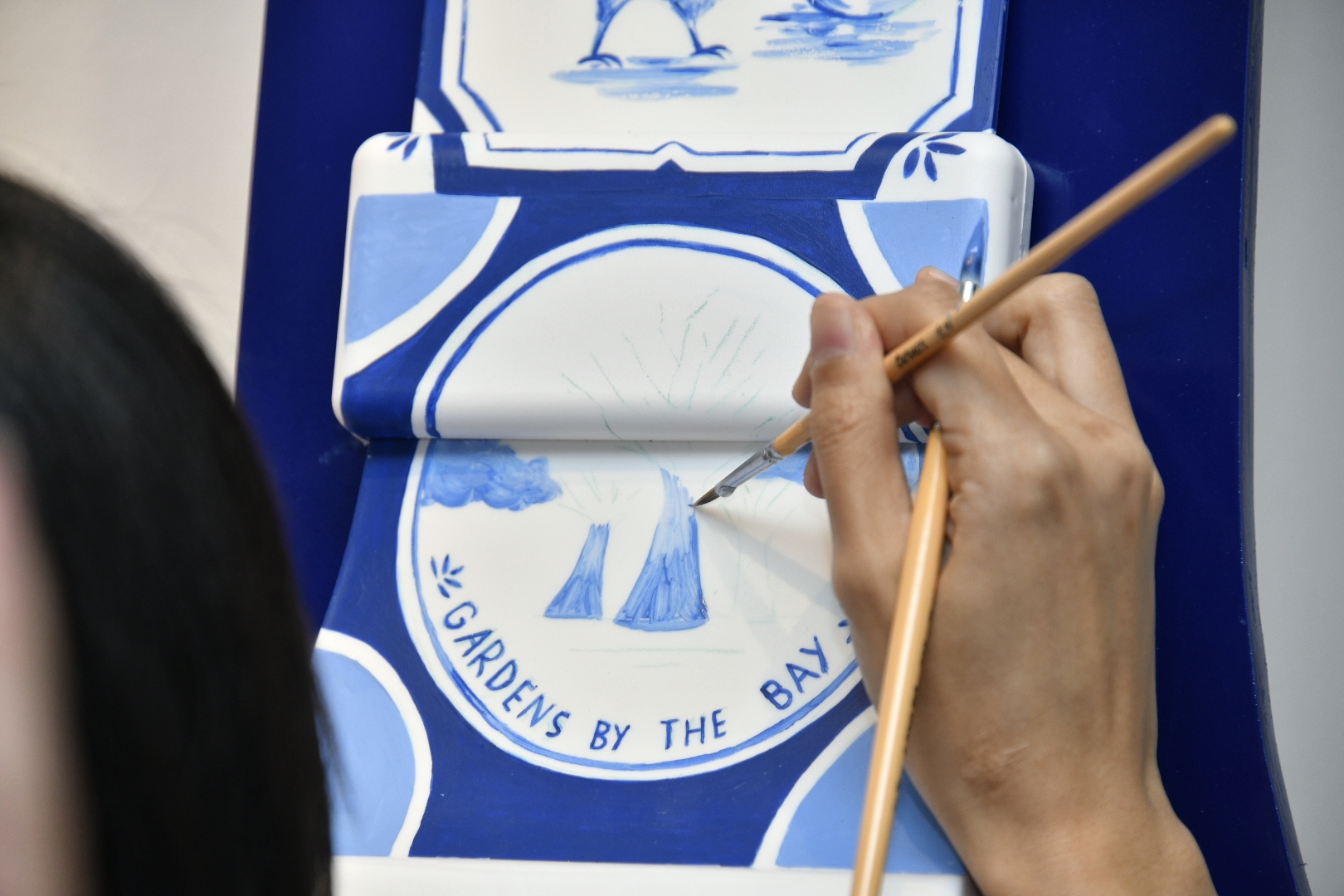 The watch will only be for sale in Singapore and as such will come with a price only in Singapore Dollars at SGD$125. Of course, just to be clear, it is a quartz watch, but you probably already know that. Finally there is no official limitation on the quantity that will be made, but I think there won't be many available.