Since Richemont acquired Minerva in 2006 and subsequently positioned it as a watchmaking department of Montblanc, many of the historical movements have seen a new lease of life. Montblanc has dug deep into the archives to find inspiration for its new releases, and found much success over recent years.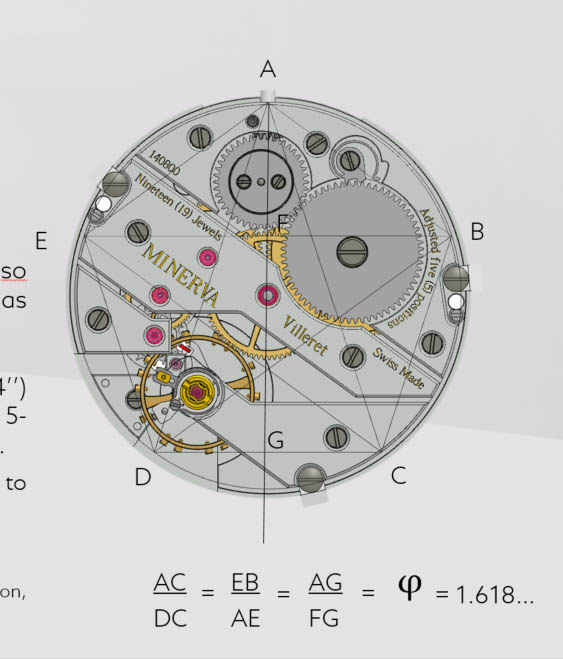 In 2019, the Heritage Small Seconds Limited Edition was released, featuring original Minerva MB M62.00 calibres that were found in the archives. Digging deeper into the roots of the movement, you'll find the Pythagore calibre 48. This was first introduced in 1943 and was designed by Minerva's Andrey Frey. What made this calibre special, as hinted by its name, was that it tried to incorporate Pythagoras' Golden Section theorem, better known as the Golden Ratio, into its design. Fast forward to 2021, and Montblanc's Heritage Pythagore Small Second Limited Edition 148 is born.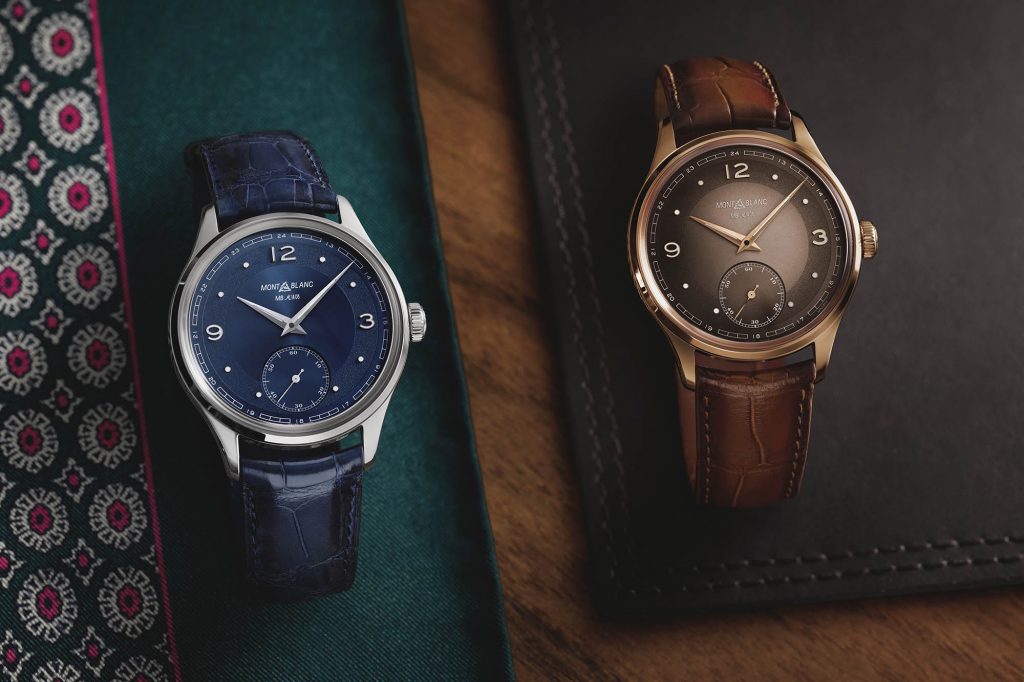 As the name of the watch implies (Heritage, not Pythagore. We'll get to the latter in a bit) this is a vintage inspired piece. This is available in both rose gold paired with a brown dial, and white gold paired with a blue dial. The sfumato dials are finished with two motifs – sunray in the centre, followed by a "grainé" finish on the hour ring. The result is a beautifully textured dial that enjoys a fair amount of light play. Applied Arabic numerals and dots, dauphine hour and minute hands as well as a baton small second hand complete the look. These are housed in a 39mm case with a sapphire crystal box glass for that added vintage flavour.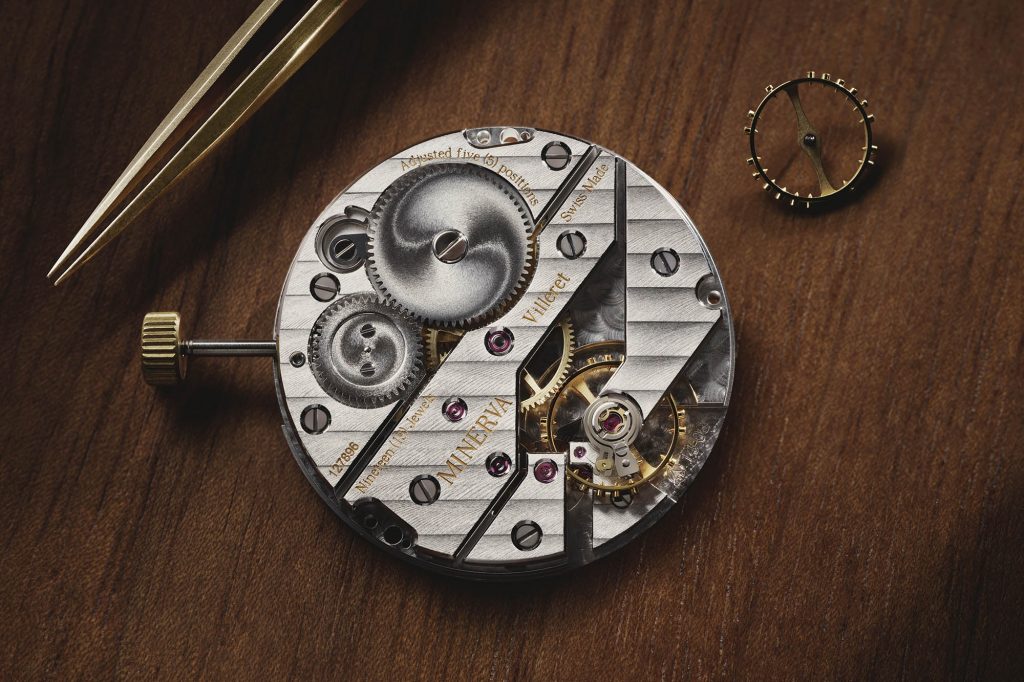 But the golden section (see what I did there) is found within. The brand new calibre MB M14.08 is the result of Montblanc's reinterpretation of the Minerva calibre 48. As a quick refresher to what the Golden Ratio is, it's the "divine proportions" of geometry found in the beauty of nature. This ratio has been used throughout history to create harmonious aesthetics in geometry, architecture and art. It's all very mathematical in theory, but the end result is always visually pleasing. And so it is here with the calibre MB M14.08.
The movement showcases straight parallel lines and geometrical angles. The diameter of the calibre was defined with 14 lines to form a golden pentagon, in which a five-point star is created through the intersection of golden triangles. Other dimensions were also calculated to be multiples of or fractions of the golden number. The decorations also work in tandem with the geometric design. Even the name of the calibre is derived from the theorem, with 14 being the diameter lines and 8 being part of the Fibonacci sequence. Don't ask me what that is. I'm writing about a watch, not conducting a math lesson.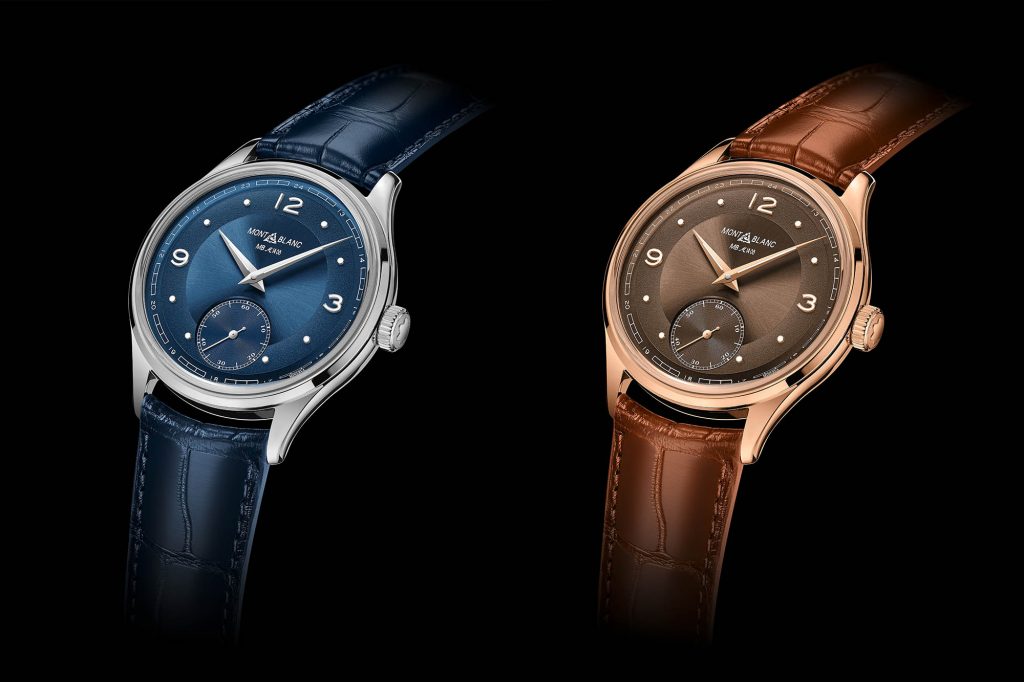 Suffice to say, what you get is a good-looking watch, both inside and out. This is another great addition to Montblanc's repertoire, and should encourage the brand to continue exploring its archives thoroughly.
Each colour iteration of the watch is limited to 148 pieces. Please don't make me explain why.