Here's something cool and quite unexpected – a watch that looks like it's telling the time with hands, when in fact it's not. 
The True Thinline collection has to be the most artistically inclined out of those that Rado has done. There have been many interesting models that utilise the thinnest ceramic case that Rado has produced as a basis for artistic collaborations, helped by the technical mastery of ceramics that allow different possibilities, such as cases of various colours.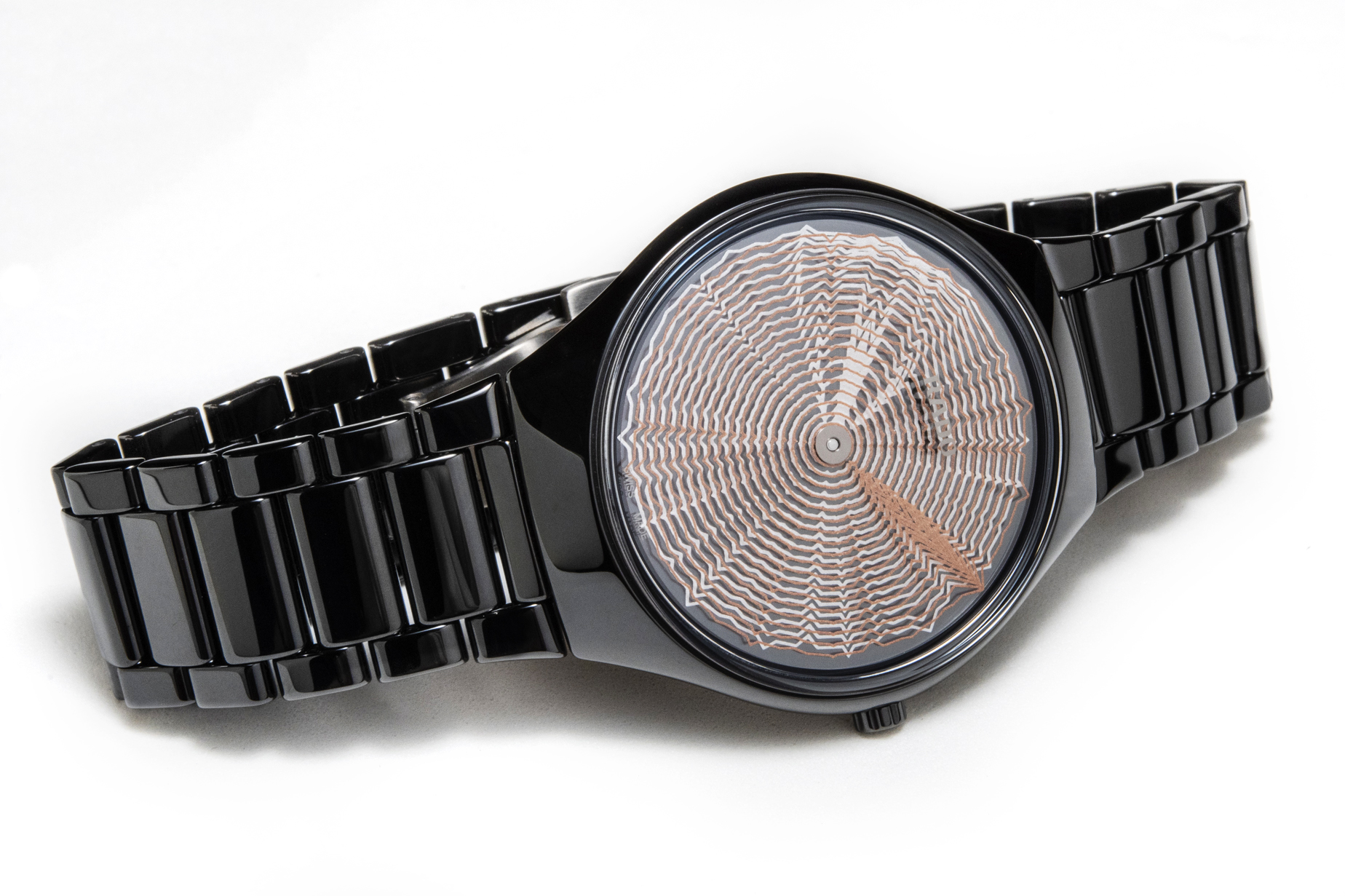 In a way, the True Thinline collection is a little like what the SWATCH watch is, in being a blank canvas for artistic expression, but differs perhaps on being a little deeper and more conceptual.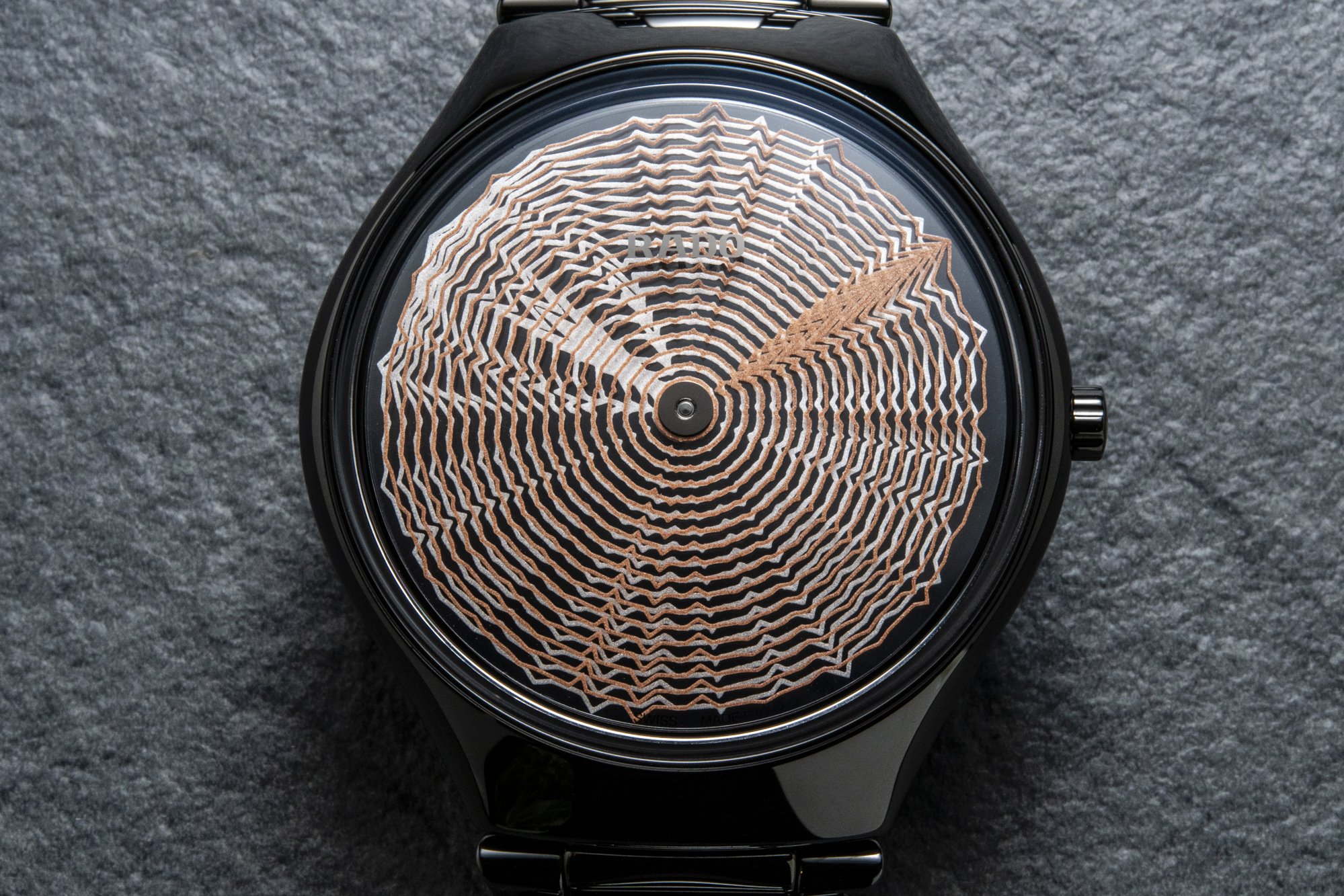 The True Thinline Deep Web Limited Edition is a marvellous case in point, utilising two discs under the sapphire crystal, with the printed metallic coloured spider web patterns on each creating an illusion of hands moving across the dial.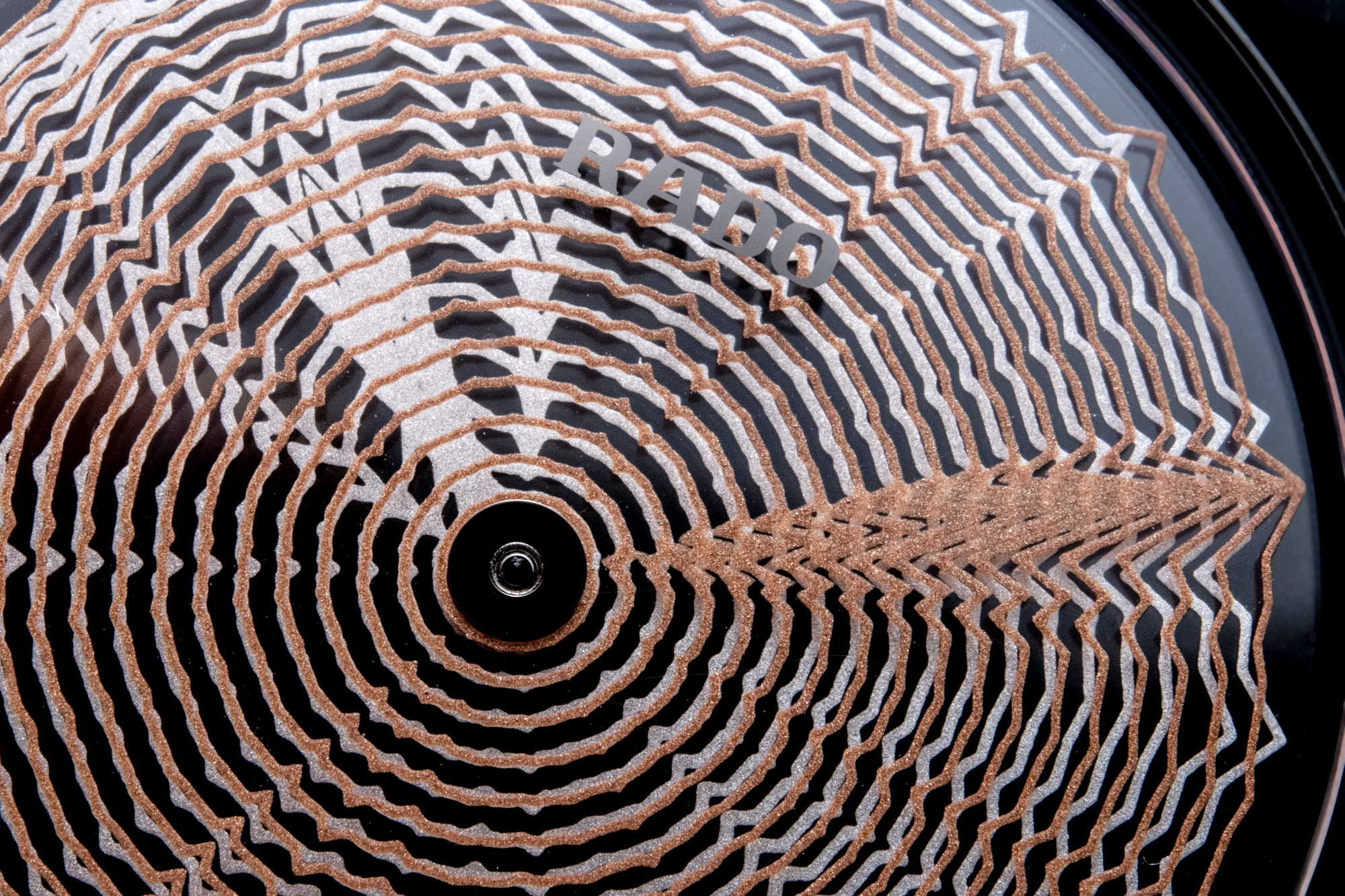 Designed in collaboration with Austrian fashion designer Flora Miranda, the watch is simply mesmerising in person, and others seem to think so as well. The watch has received a prestigious GOOD DESIGN Award from The Chicago Athenaeum Museum of Architecture and Design. In fact, this watch marks the 9th year in a row that Rado has received an Award for their watches, a fact that underlines the artistic intentions of the brand in a collection like this. 
Interestingly, the Deep Web is the only watch in the 2019 Designer Collaboration series to be powered by an automatic movement, and this is because a quartz movement does not have enough power to move the overlapping discs that make up the highlight of the watch. Something good to know then.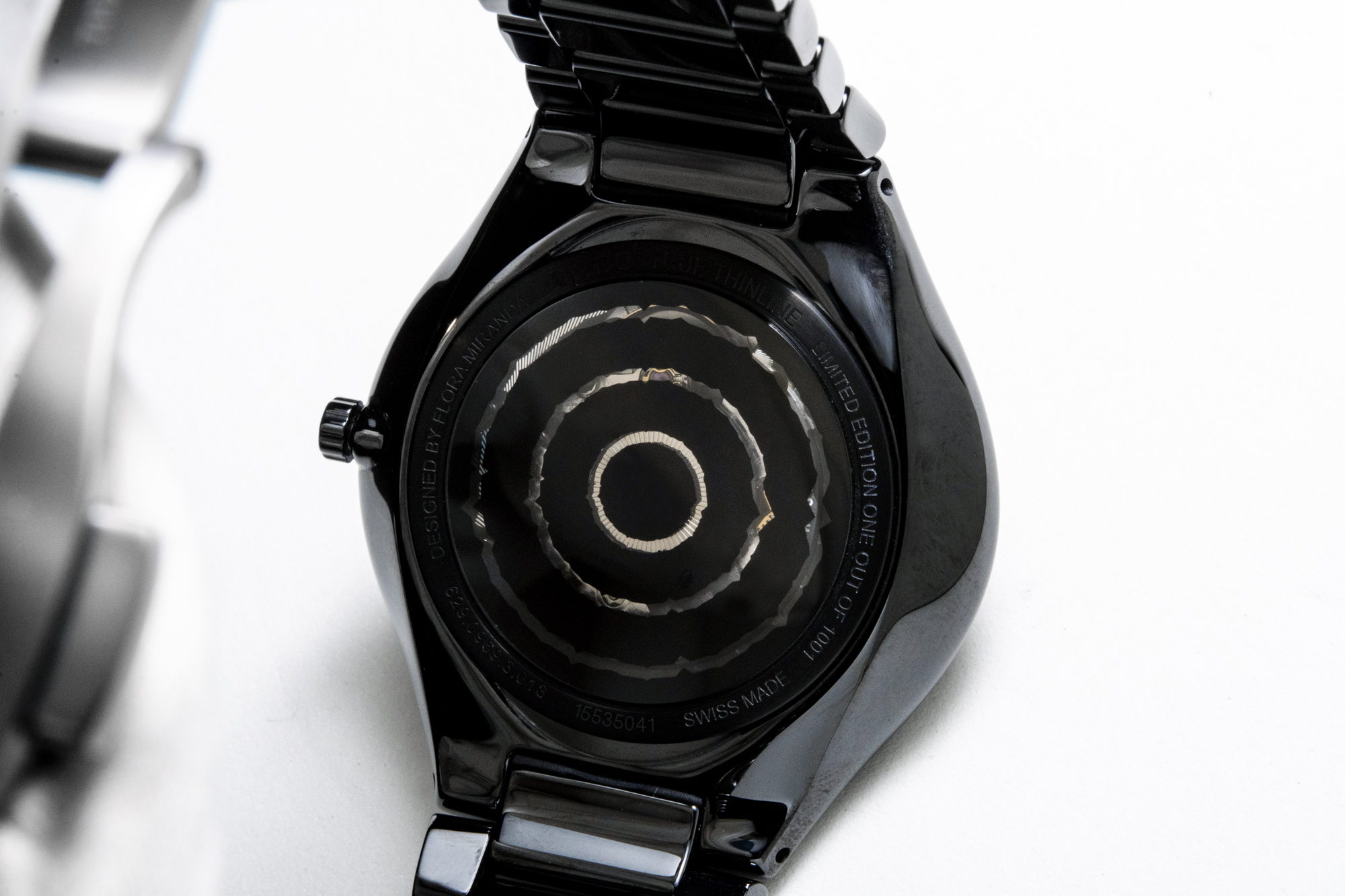 The Rado True Thinline Deep Web in polished black high-tech ceramic with innovative turning disc hands is available in a limited edition of 1,001 pieces, each with a special case back engraving.
[ninja_tables id="3671″]