The recently relaunched in 2018 Marine collection from Breguet certainly came with a bolder, brasher character, very much in line with the prevailing attitudes of our modern era. Compared to the previous design, which has been around since 2005, the update saw the Marine collection keep the fluted case sides and polished bezel, but integrate the lugs into one solid piece extending from the case, then adding some angularity in its severe straight lines.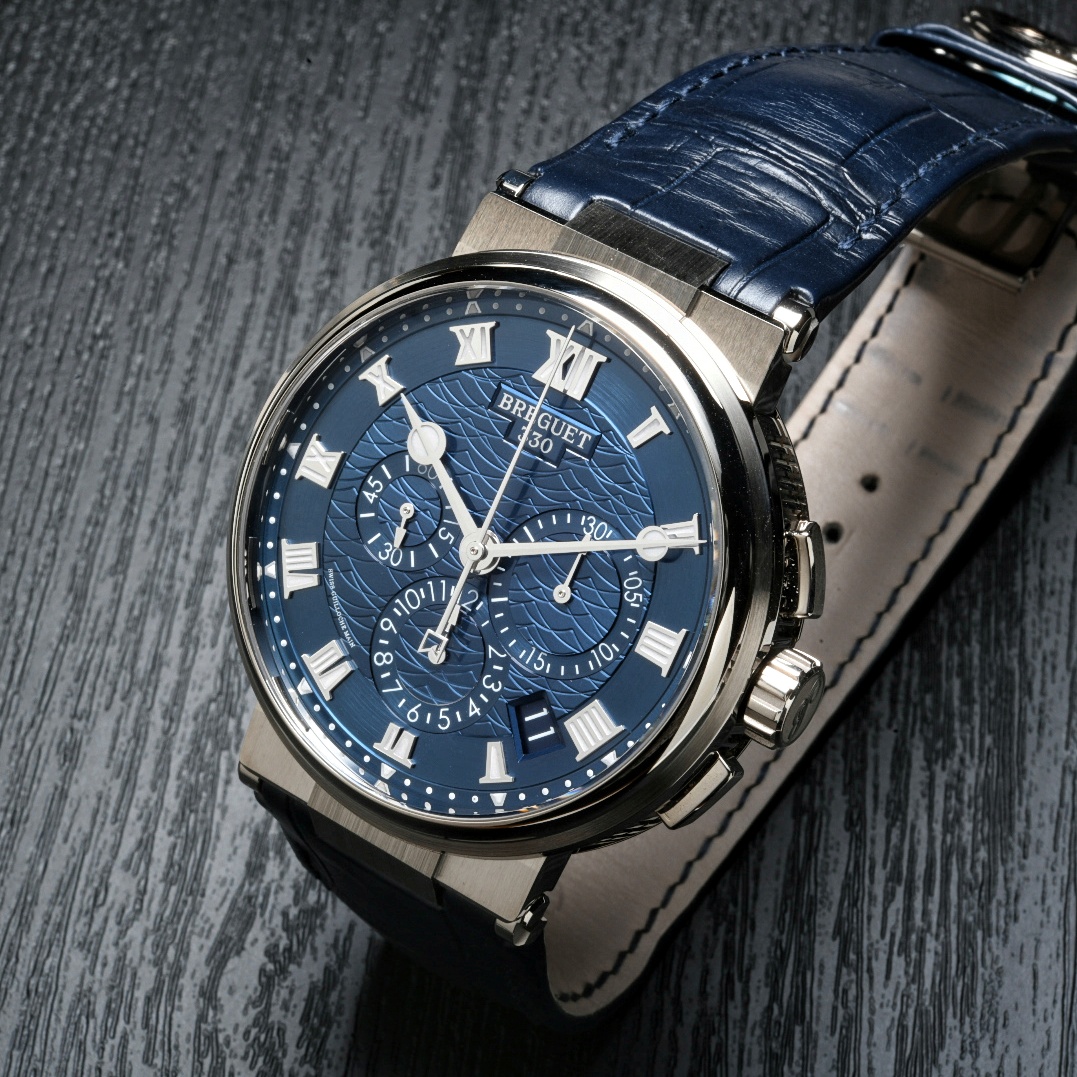 The result is a new Marine that comes across as not only more refined, but more designed, with a louder and more declarative voice that knows what it is and also where it is going. Case in point, the larger Roman numeral appliqués that have a graphic quality to them and the hands that are a playful twist to the traditional Breguet-style, or pomme, hands.
This new design saw an interesting technical addition last year in 2019 that I wasn't able to see in person until today, that got me very excited.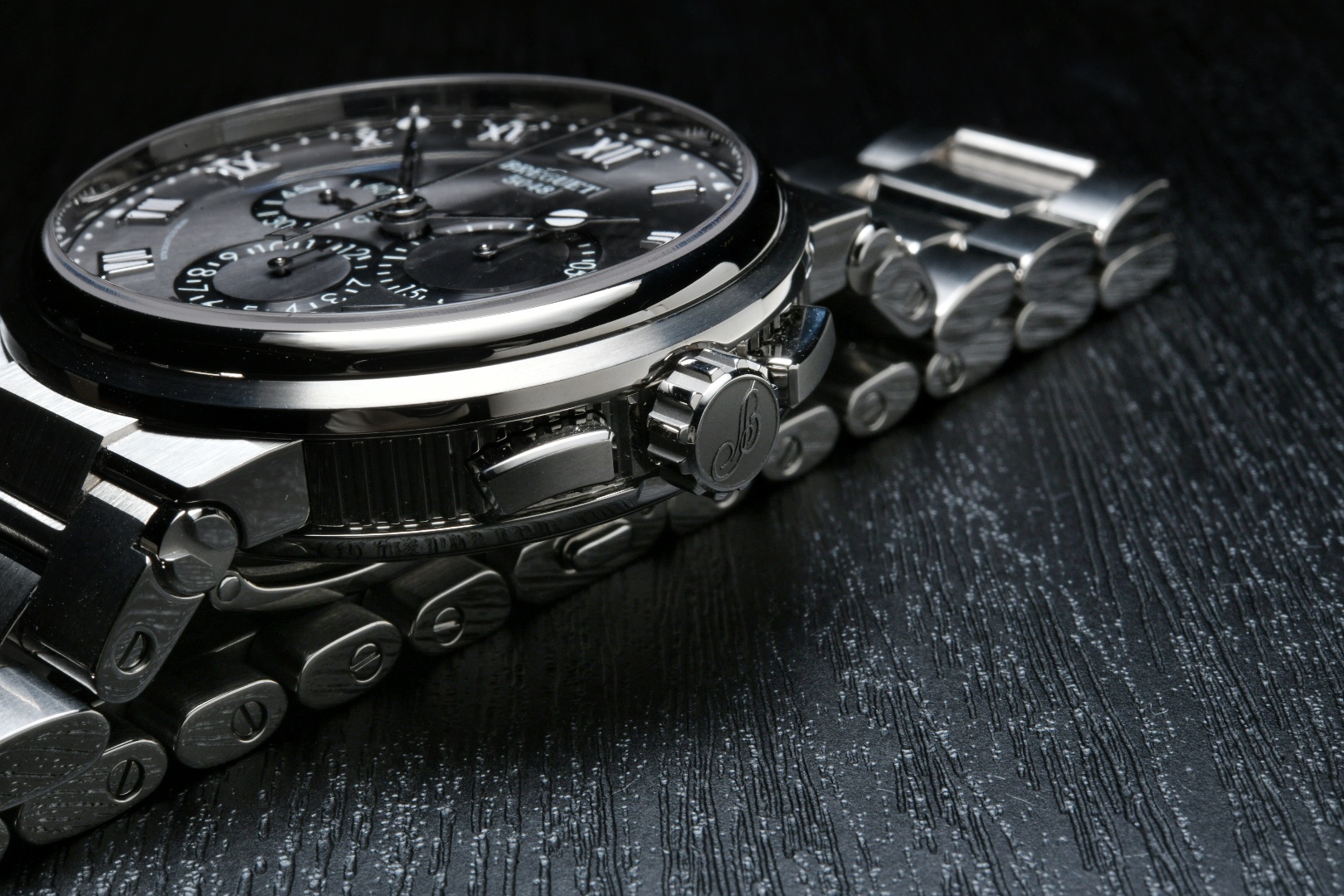 Let's just say it, two words: titanium bracelet.
This was a big deal when it was announced. Why, it's the first use of titanium in the Marine collection, and thank goodness for Breguet, for they went all the way, giving us not just the new Marine cases in titanium, but matching bracelets as well.
If you know me, you know I'm a fan of bracelets on watches. I am also a fan of titanium as a material as it brings so many advantages to watches, chief of which is that it makes the biggest watches feel light and immensely wearable, especially when on a bracelet.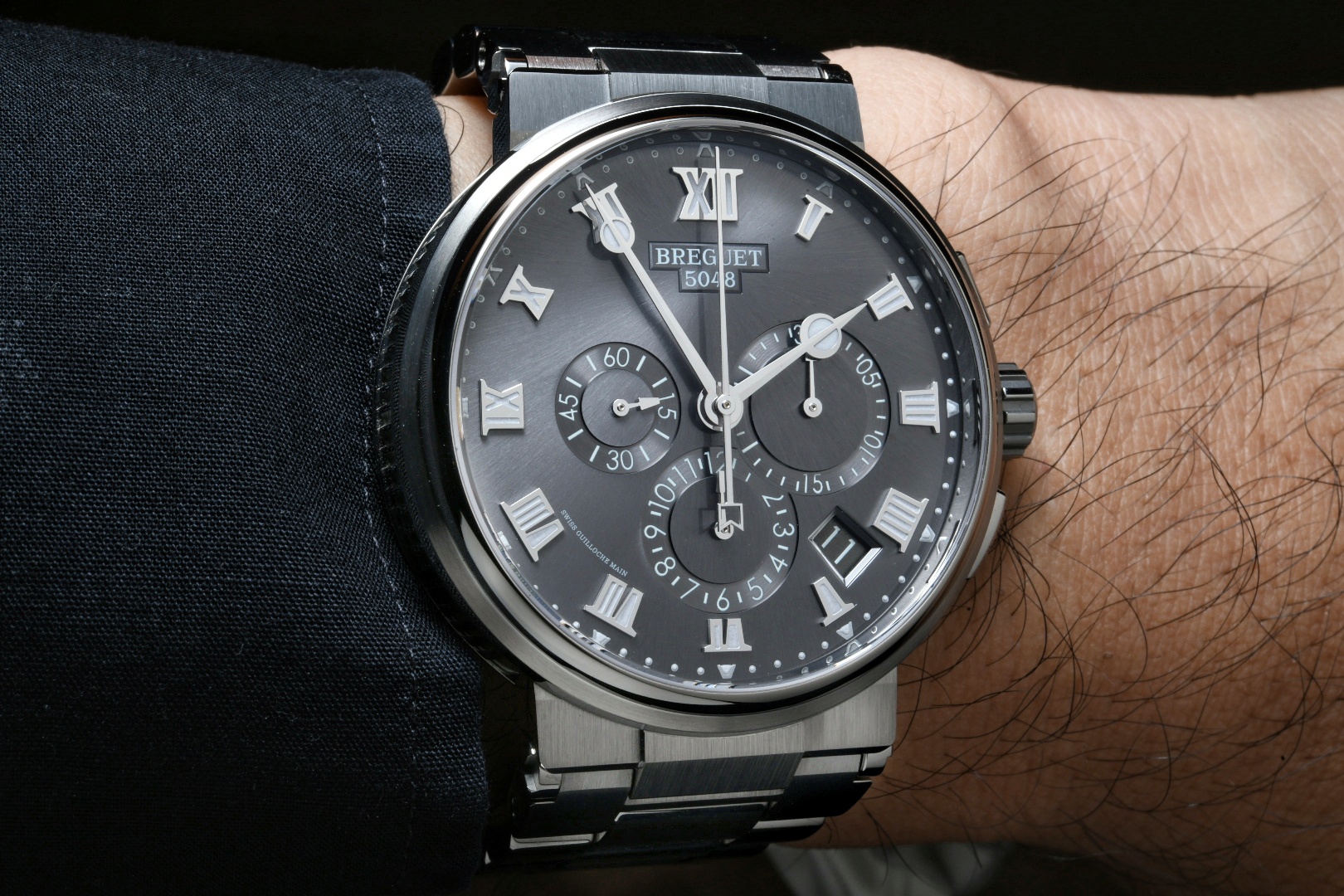 Some big watches for example in stainless steel or gold on a bracelet can feel overwhelming, and titanium avoids that by its lightness.
It is a material that also makes sense for a sea oriented watch and for a sports watch in general, since it is corrosion resistant and has the highest strength-to-density ratio of any metallic element. Additionally it is also paramagnetic and displays fairly low electrical and thermal conductivity.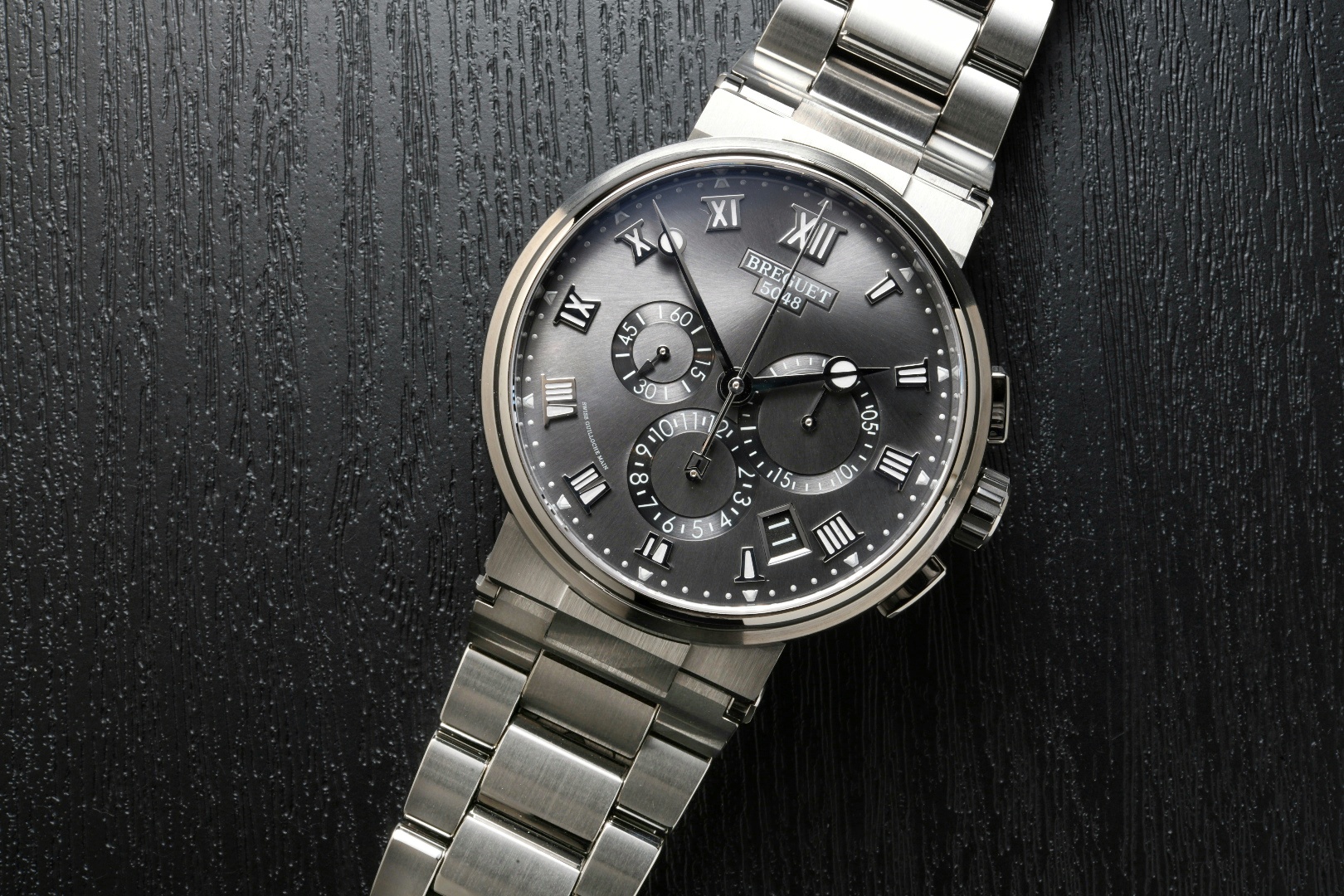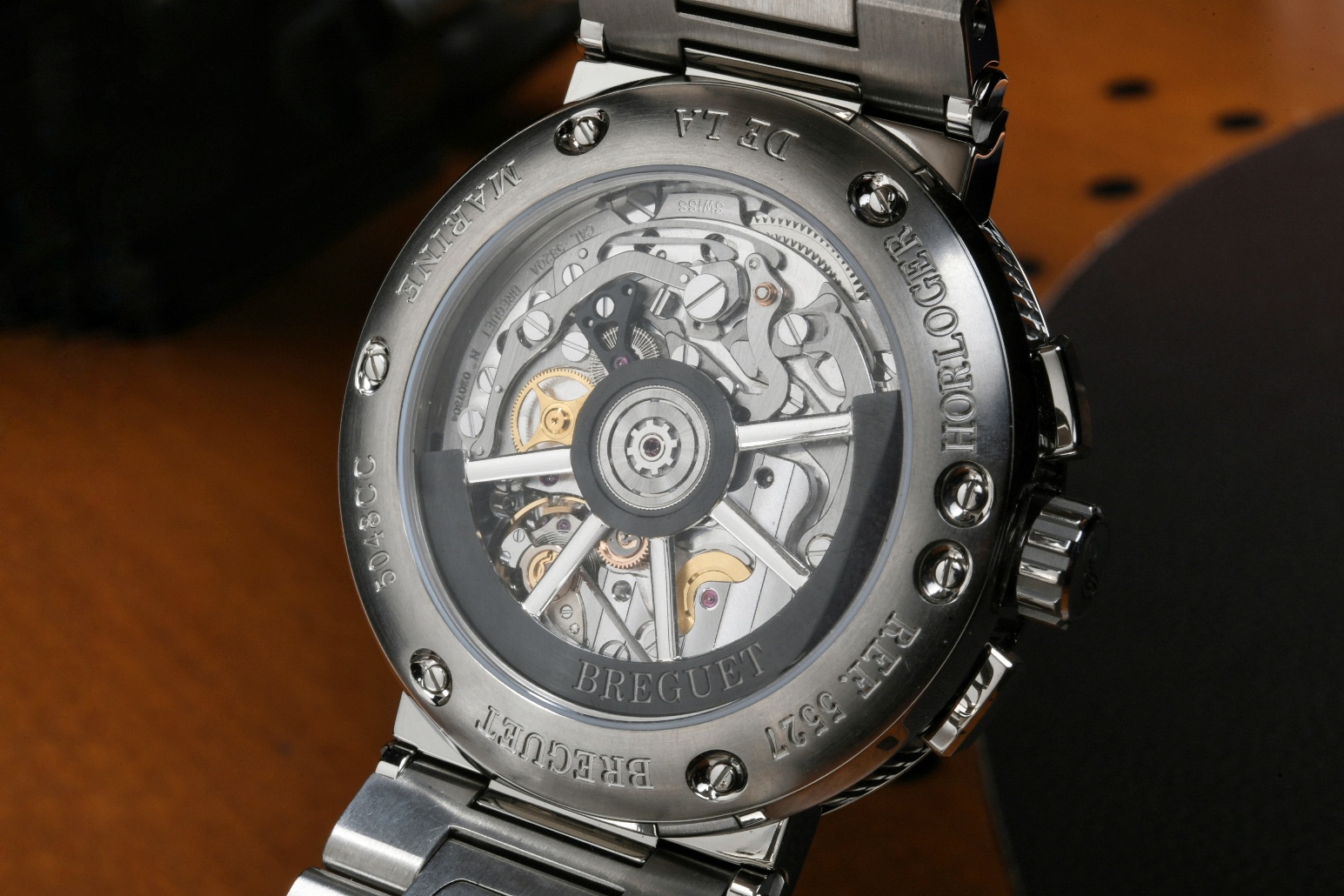 The disadvantage of titanium is that it is costly and laborious to extract from its various ores, and then to process and machine, which is why it probably not as commonly used as stainless steel for watch cases. In the Breguet Marine Chronographe 5527, the front facing links of the titanium bracelet satin-brushed, with the edges in between polished. It's a look that matches well with the case, since brushed and polished finishes are alternated to highlight and contrast with each other.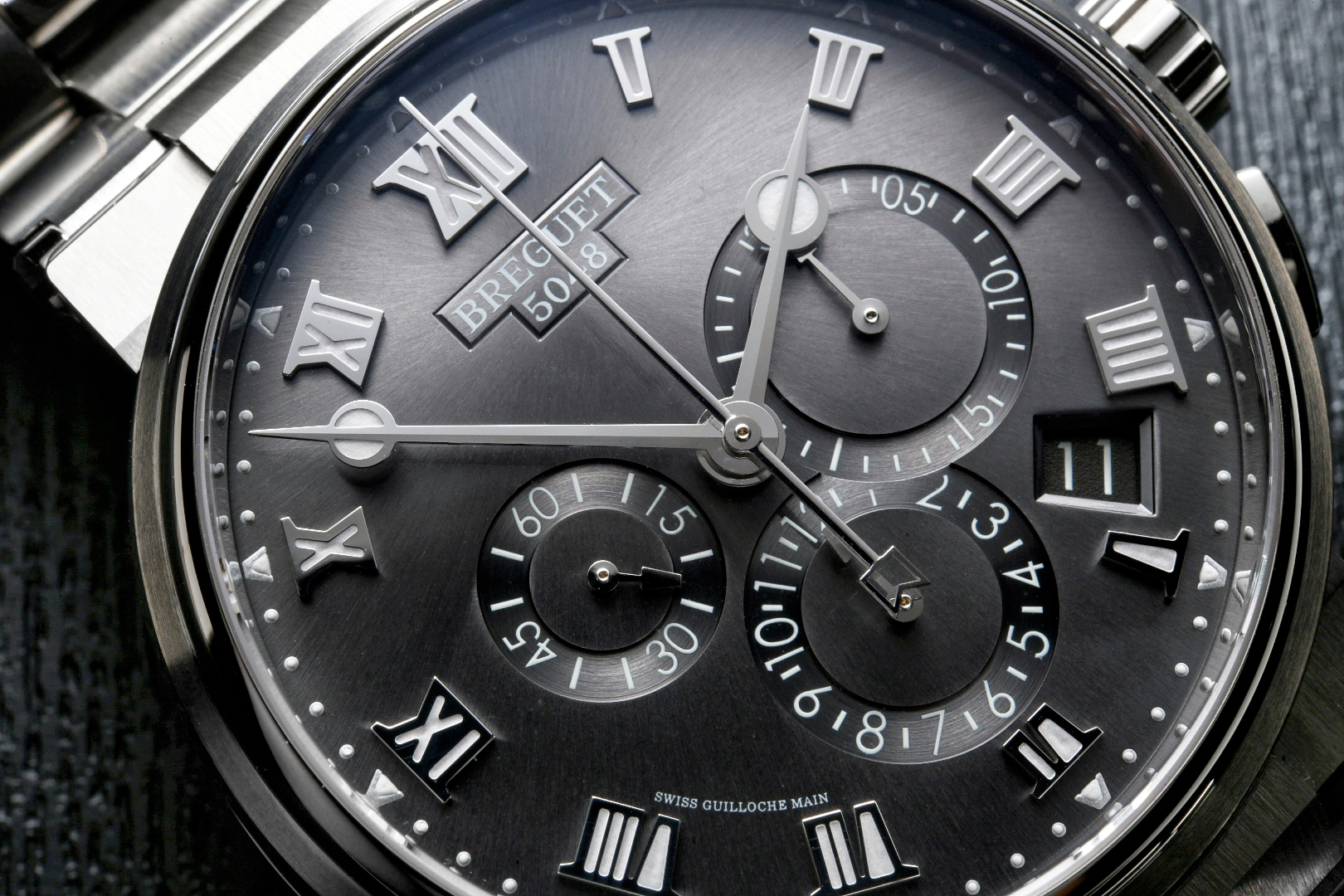 The wave guilloché that was on the dials of the relaunched in 2018 collection of the Marine are replaced, in these titanium iterations, with a sunburst brushed surface that is slate-grey in colour. It helps to tone down the ornate styling of the previous versions, a move that matches the more technically oriented material of the case and bracelet. On the wrist, the watch is immensely comfortable to wear, which is to be expected. Breguet has created a generally refined and sporty titanium bracelet here that makes the watch feel more useful for everyday life. Matched with the titanium case Marine Chronographe 5527, the combination makes a relatively large 42.3mm wide case feel comfortable to wear, yet sacrifices none of the wrist presence.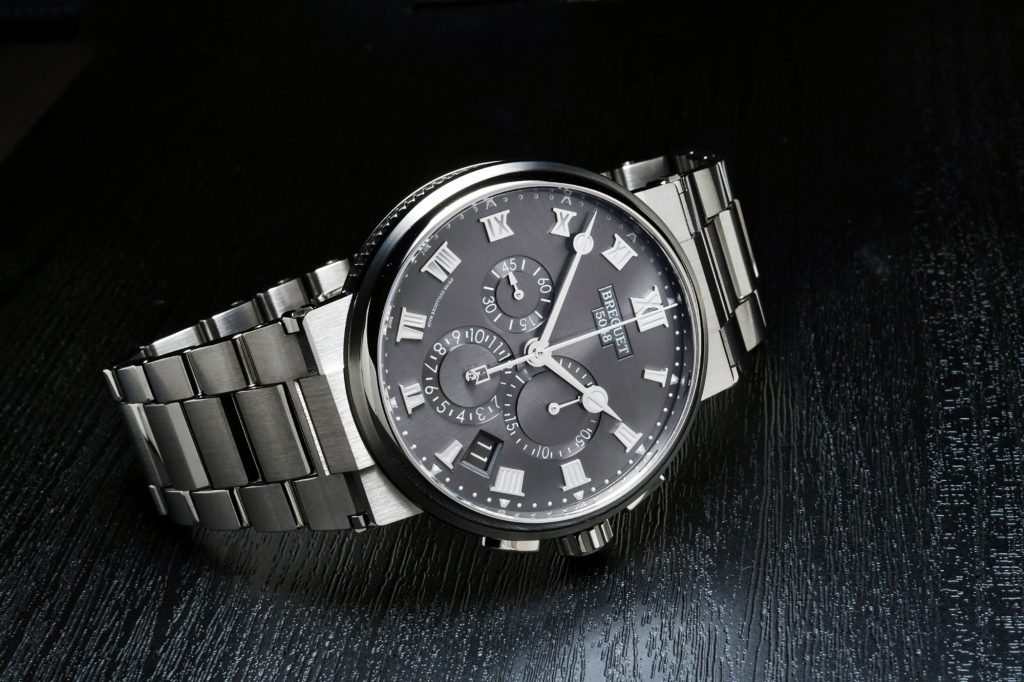 It's macho and refined, what's there not to like?
Just a word on these new titanium Marine watches, aside from the Marine Chronographe 5527 featured in this article, there are two others, the three handed Marine 5517 and the Marine Alarme Musicale 5547 that are also available, also on bracelet, that share the honour of being the first usage of titanium in the Marine collection.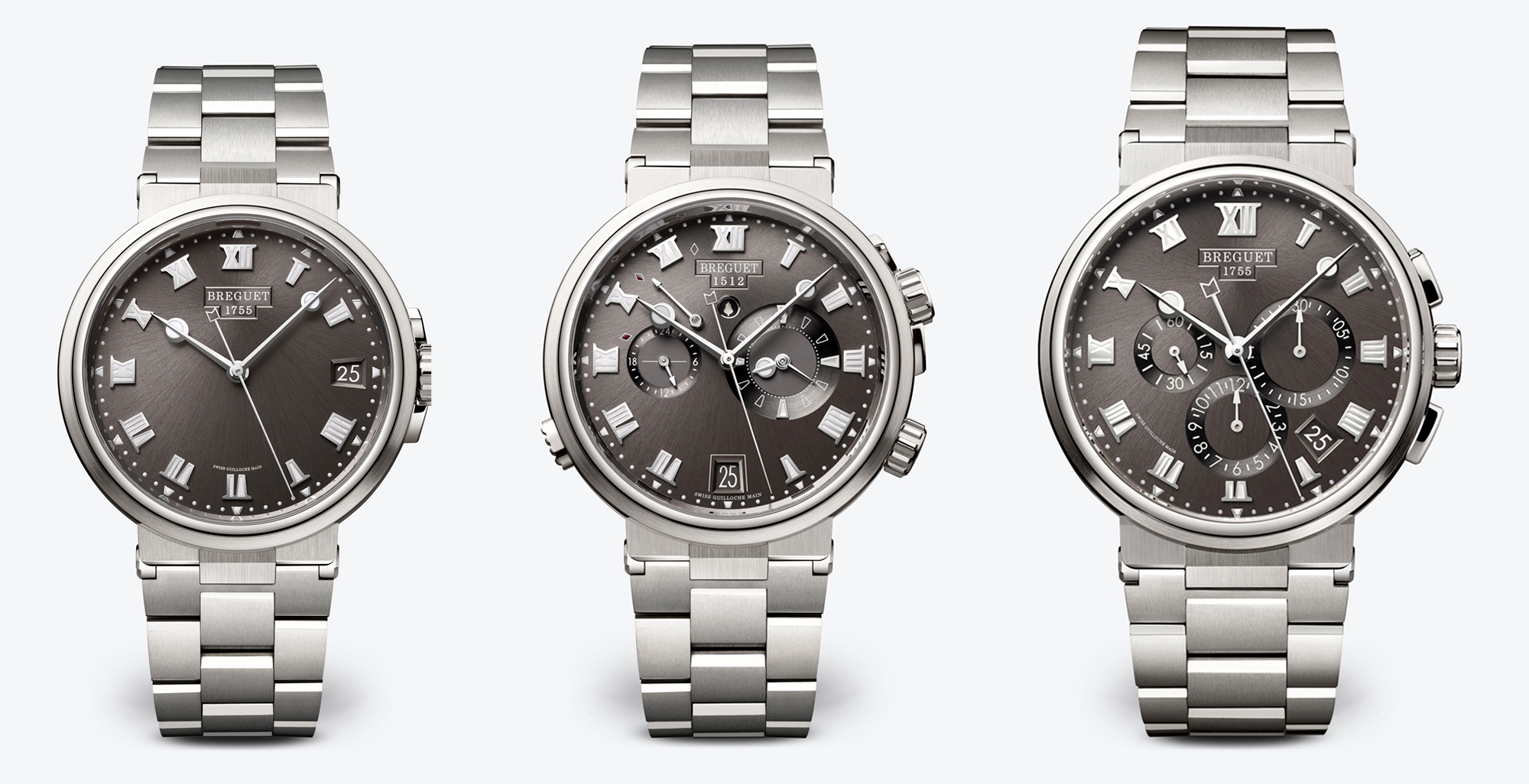 [ninja_tables id="4155″]