It's a few days before SIHH once again, and it's time for yet another statement piece from H Moser and Cie, this time coming in the form of the Moser Nature watch. Yes, you're looking at a Moser watch with live plants growing out of it and it's a unique piece in steel adorned with "succulents, moss, mini Echeveria, cress, spiderwort and onion sets, with a dial in natural mineral stone and lichen from the Swiss Alps, and a strap made from grass."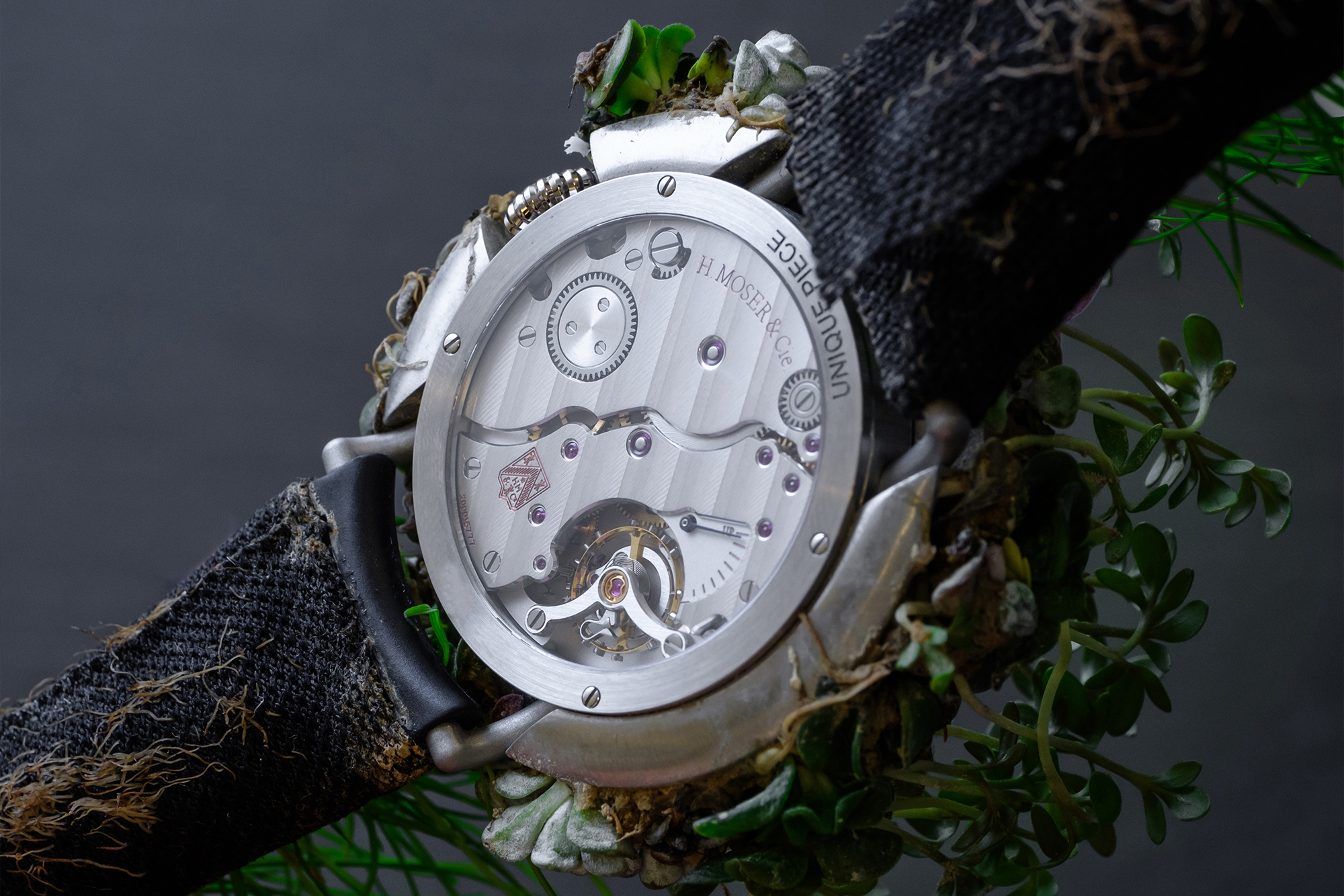 So we're all familiar with the drill – the Moser campaigns that are launched during this period, have all garnered attention, and have mostly been about important issues of the day. There was the Alp watch, which was a dig against the smart watch trend, the Swiss Icons Watch that paid "homage" to the established brands of the watch industry, and the Swiss Mad Watch. The last one, I felt, was the best campaign so far, since it chose to spotlight an important issue that the Swiss watch industry had been evasive about, taking a principled stand on the need for correct labeling on the watches that people pay good money for, with the "Swiss Made" label. So far so good.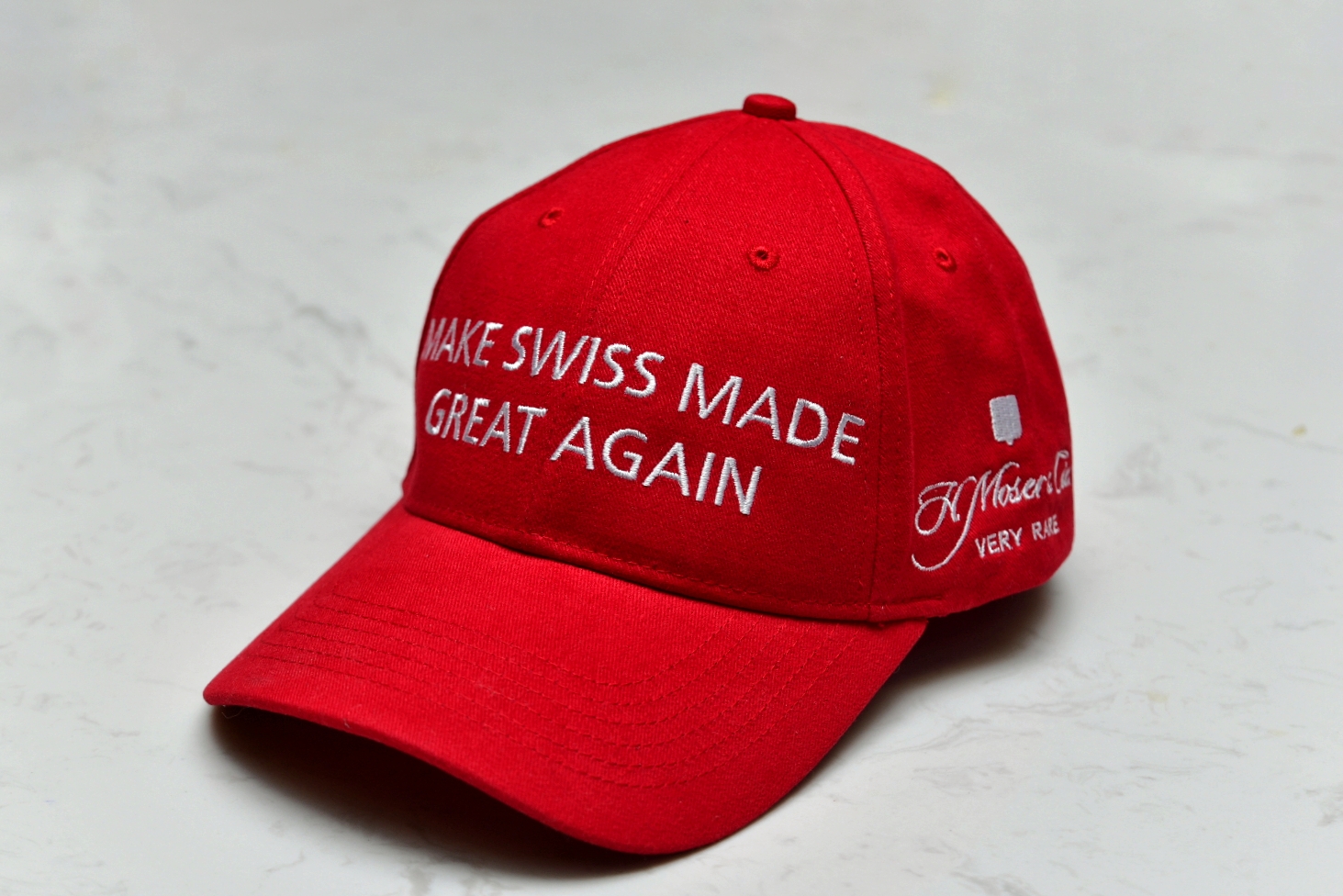 The Moser Nature Watch however is, from the press release, " a symbol of vulnerability reflecting the fragility of our Ecosystem". The watch itself, in this context does make sense, and makes its point with a wicked sense of humour. My issue however is the associated hashtag with the campaign – #MakeSwissMadeGreenAgain.
So, the association with the Trump campaign, during the time of the Swiss Mad watch might have been controversial, but it was easy to appreciate how it took from a current event, co-opting the form of the campaign slogan, and the famous red cap, and then modifying the message in a way that would garner attention. And it was an important enough message to make the means of its delivery palatable.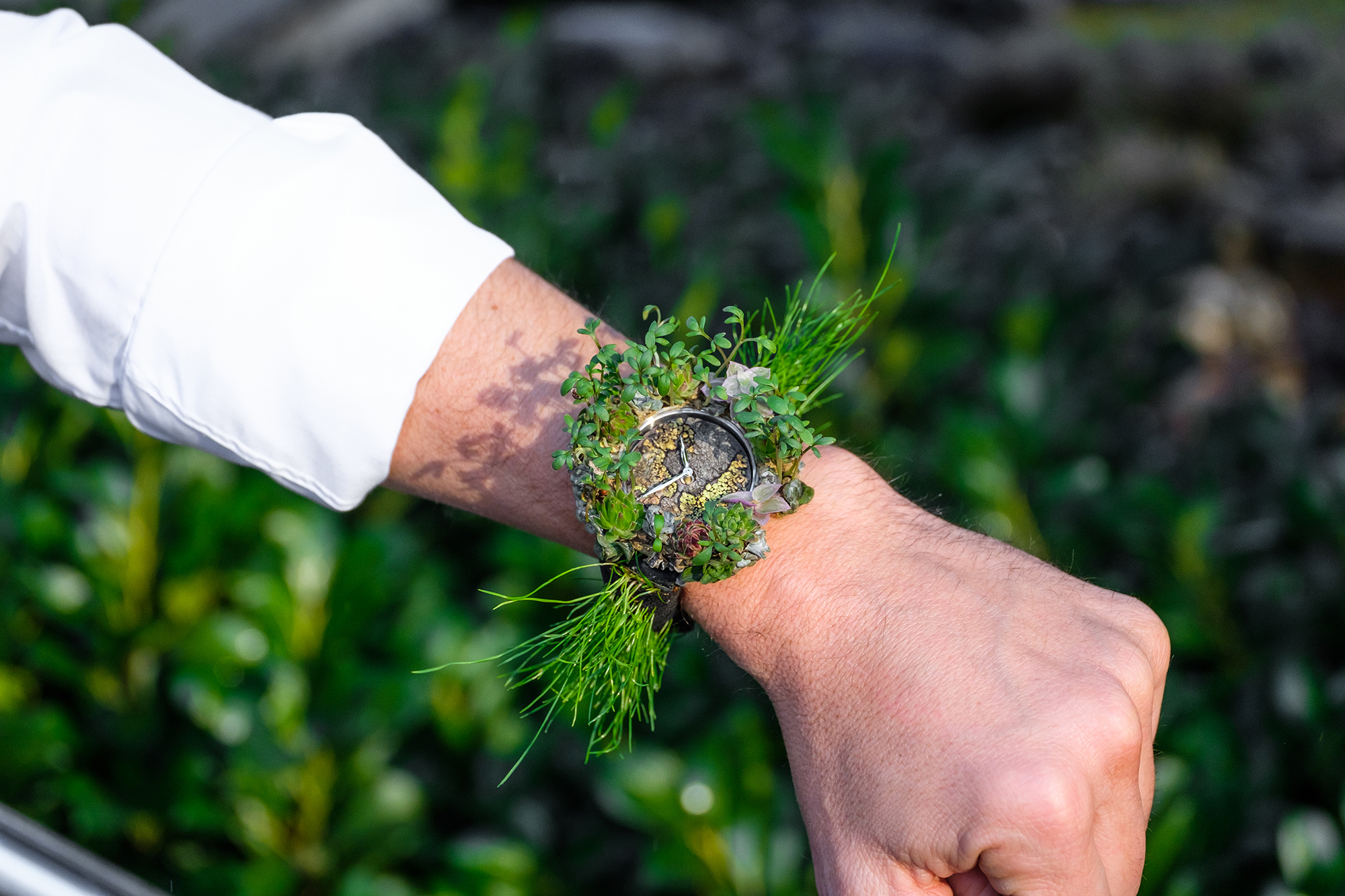 Yet the #MakeSwissMadeGreenAgain is more of a head-scratcher, since it's easy to realize that while Swiss watches should be 100% Swiss Made, it is not just Switzerland that has a monopoly on needing to be "green again". Surely this is more of a global concern. There's something happening right now that we all know about – climate change – and it is related to what the Moser Nature Watch represents. We've seen the effects recently, in the wildfires in Sweden and California, and the floods in Kerala, India, all natural disasters that have been attributed to climate change.
My conclusion therefore –  leave the Trump association behind, because it is not necessary. The Moser Nature Watch has the potential to mean much more, and the basic ingredients are already there to make an important stand on something that the entire human race should do something about.
What do you think Edourd?
[ninja_tables id="1464″]