Tudor certainly got it right this year with the launch of the Black Bay GMT in Baselworld 2018 because it was clear that it was about time that this watch appeared. Having already covered the basics, the GMT function was the only missing one in the range, as the next broadly practical and usable complication.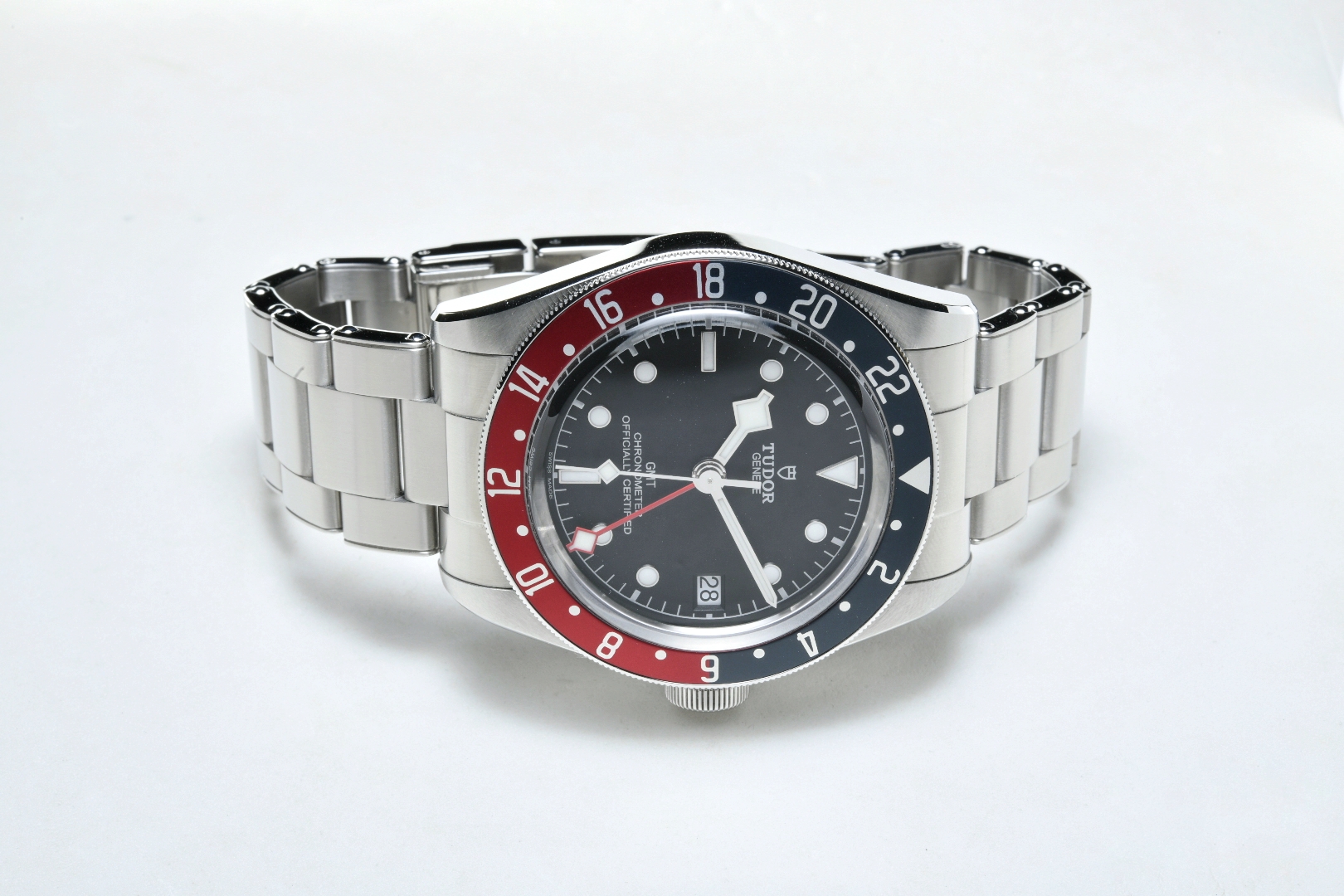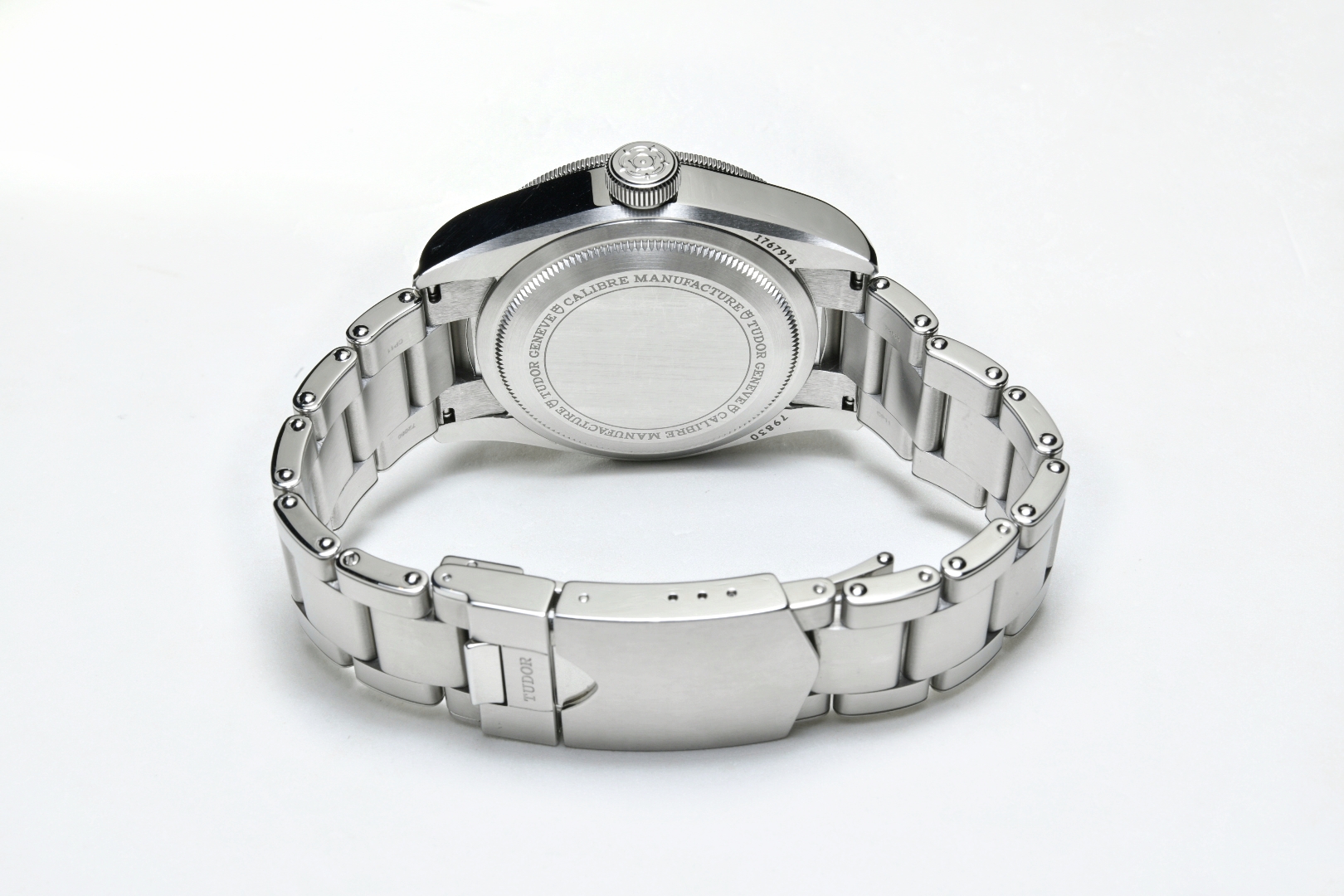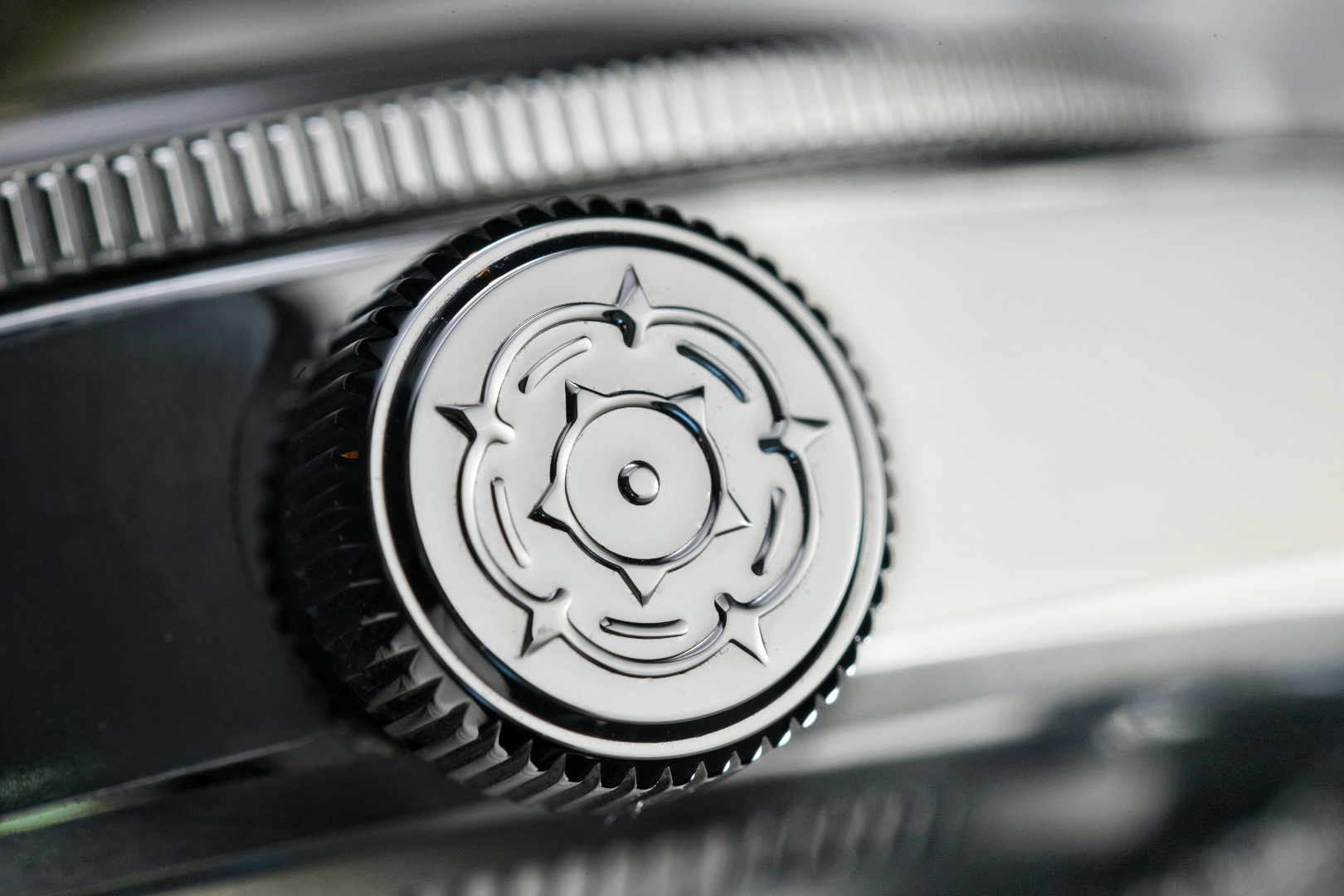 Personally as well, I had been waiting for a GMT watch to be launched from Tudor these past few years, anticipating with every Baselworld preceding the one this year, that it would finally arrive. Having been "disappointed" quite a few years already, I did not expect it to come at all, which is why even though it was the most logical next complication, I was blindsided when it was announced.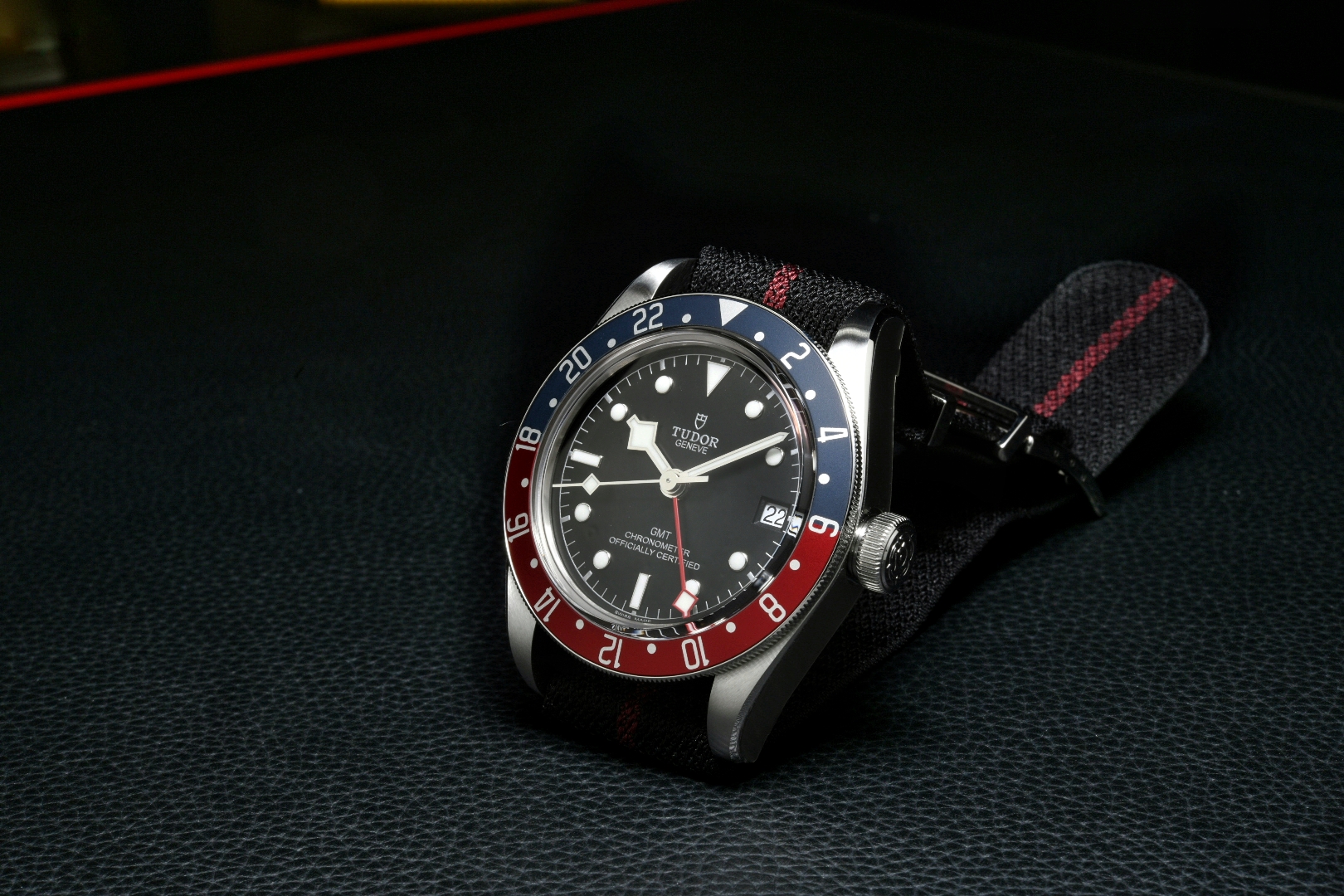 I almost couldn't believe it, and I had to do a double-take at the early pictures coming out before the Baselworld fair began to ascertain if what I had expected from Tudor had finally come.  And yet even before I had had a chance to look closely at the real watch, or hold it in my hand, I already knew that Tudor, on the basis of the brand's track record of building bomb-proof reliable watches, and the rising trajectory of brand equity that has accompanied their recent renaissance, had a possible hit on their hands with this new watch.
True to my expectation, it didn't take me too long to be convinced. Why? Because I found myself asking when the watch would be available in stores at the Tudor product presentation and it was not for a journalistic reason of sharing such information with the public. No, it was for the pure and simple reason that I wanted to know when I could buy one.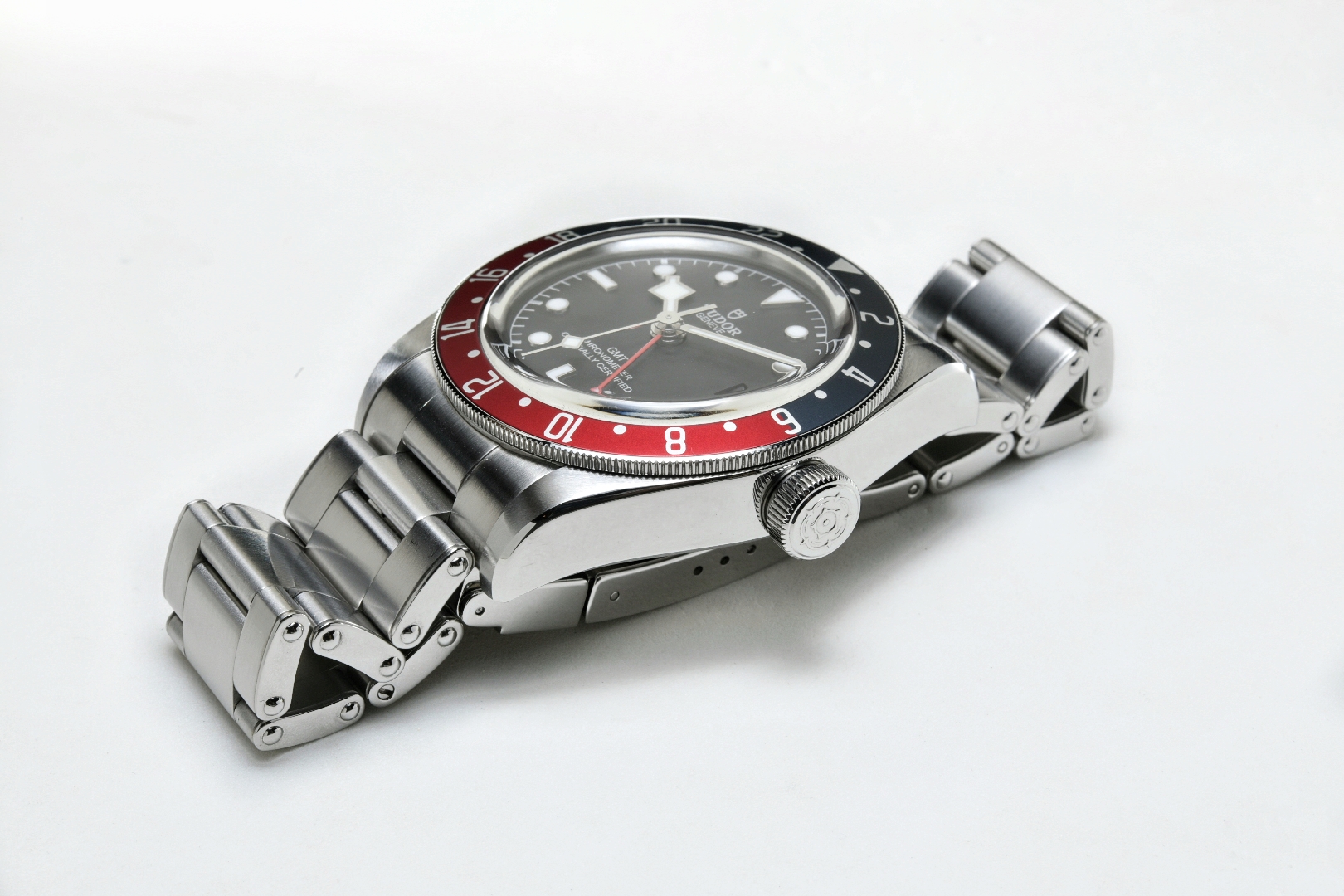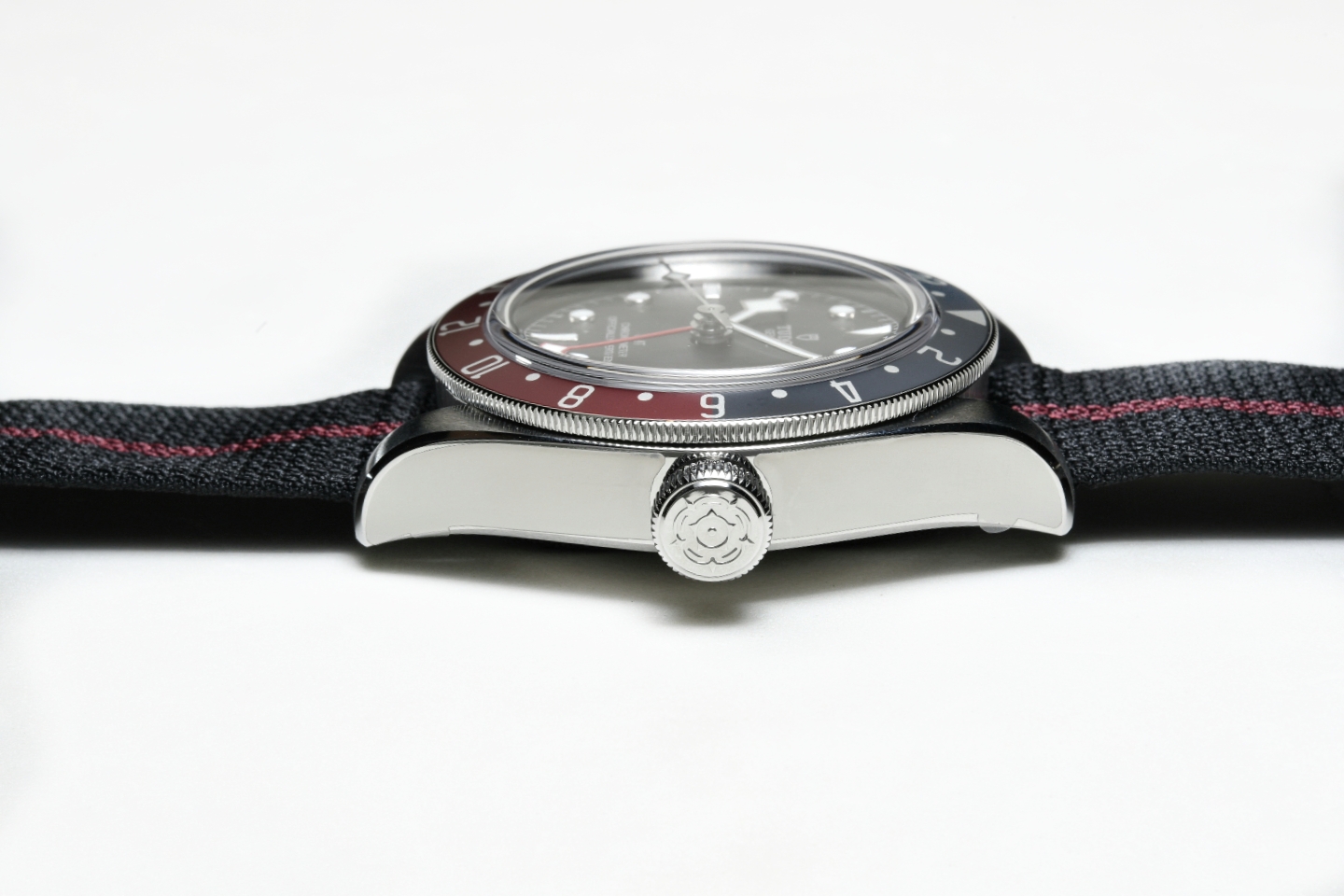 With the Black Bay GMT, Tudor has created what could possibly be the most useful watch to buy out of the entire range. I say this from a purely practical perspective of course. Time and date are par for the course, but after that, it is the GMT function that makes this truly a watch to wear for all time.
Consider the chronograph for example. Most people I know do not use the chronograph for timing events, because there are usually none important enough to warrant having one readily accessible in real life. What a chronograph does however, practically speaking, is add to the aesthetics of the watch, with the sub-dials that do interesting and complicated things making it seem cool and sporty. Aside from that, even in higher end chronographs, they allow the opportunity to interact with the mechanism, to show small parts moving and dancing, to increase the pleasure of ownership.
Therefore ask most chronograph owners you know if they engage the complication often, and you'd be hard pressed to find any. And lastly, if something important were really needed to be timed, the larger and easier to use digital timer on our phones does a better job.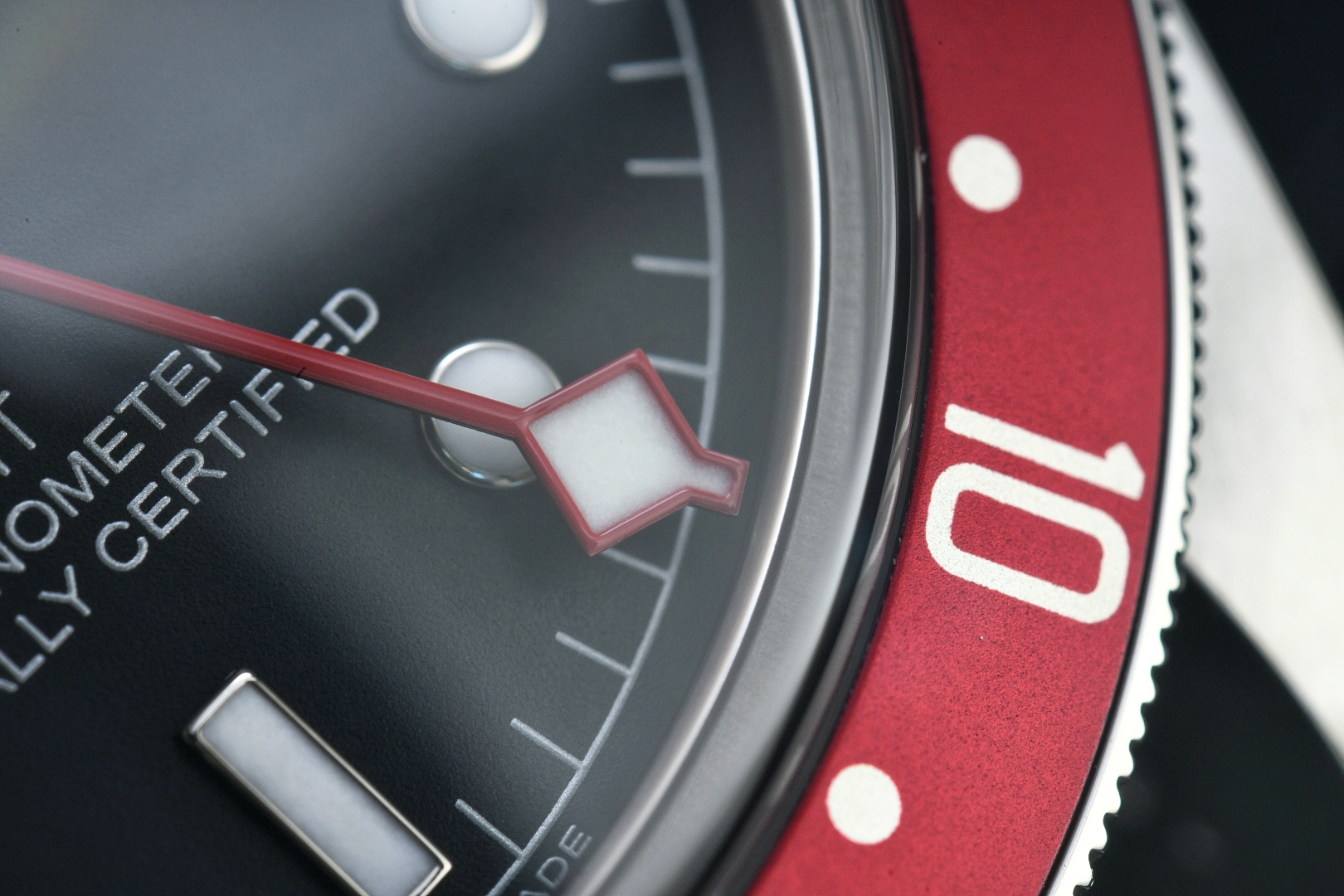 Really then, this is my long-winded way of saying that the GMT function, though not used as often as the primary ones of time and date, has its way of proving its value at moments when you don't think that you need it. Travelling somewhere? The GMT function has you covered with no necessity at all to consider how to track home time when you arrive at your foreign destination. All one needs to do is to just continue with the watch you're wearing and set off. Now that's convenience.
The Black Bay GMT comes with a list of features that make it almost perfect from a practical standpoint, fiting in a new C.O.S.C certified MT5652 Manufacture Calibre with up to 70 hours of power reserve and containing a variable inertia balance wheel with a non-magnetic silicon balance spring. In fact, this movement seems to be closely related to the Rolex Calibre 3285, one that comes with a GMT function as well, and shares quite a few similarities visually and also with regards to their identical 70 hour power reserve. Though officially the Rolex is likely better regulated at +/- 2 seconds a day, vs just the standard COSC specification of +6/-4 seconds a day for the Tudor, I am guessing that the performance of the Tudor might come closer to the Rolex than one might think. This is certainly a possibility that will delight the horological snobs among us.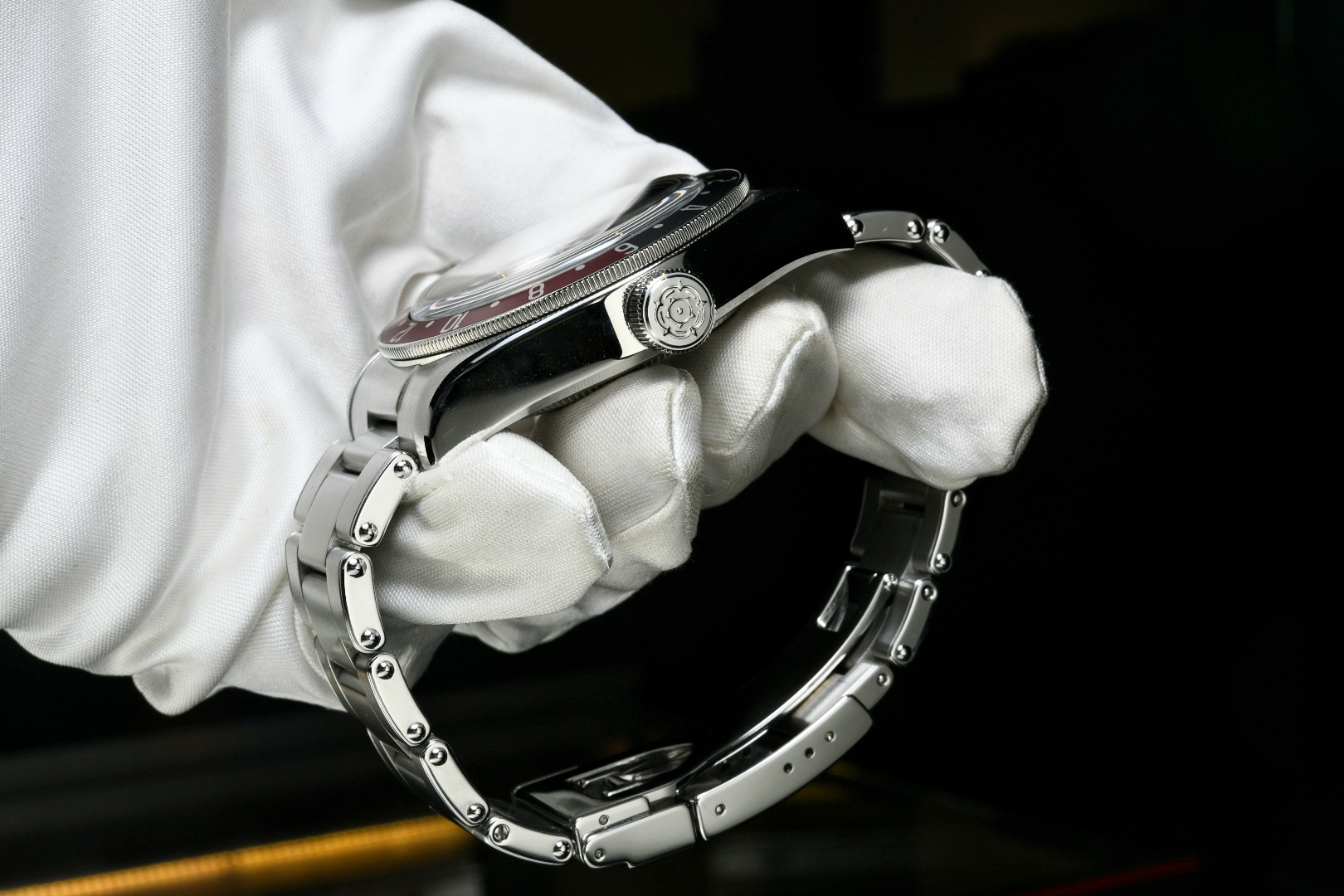 In fact one possibility, I am guessing, of why Tudor took some time to release this watch was that this new manufacture calibre has a "real" GMT function. What this means is that the dual time setting is adjustable via the crown with the hour hand jumping to a new hour instead of the 24 hour hand. It is logical when you think about it – because it means that as one arrives at a foreign destination, one needs to adjust the watch to local time (by jumping the hour hand and keeping the minutes and seconds running as per normal) while keeping home time (indicated by the 24 hour hand) constant.
While GMT watches are plentiful in the market, these are not always what they seem, since most are based on an ETA 28923-2, which jumps the 24-hour hand instead of the hour hand. Think of it logically – this means that when travelling one has to adjust the time to the new foreign timezone (by winding the crown as per normal) then moving to the GMT position and jumping the 24-hour hand. It is a tedious two step process that takes some time to do, and loses the accuracy of your minutes and seconds setting. By this logic then, the Tudor Black Bay's GMT MT5652 Manufacture Calibre had to be an in-house one since an off-the-shelf movement that works in the proper way is not common at all.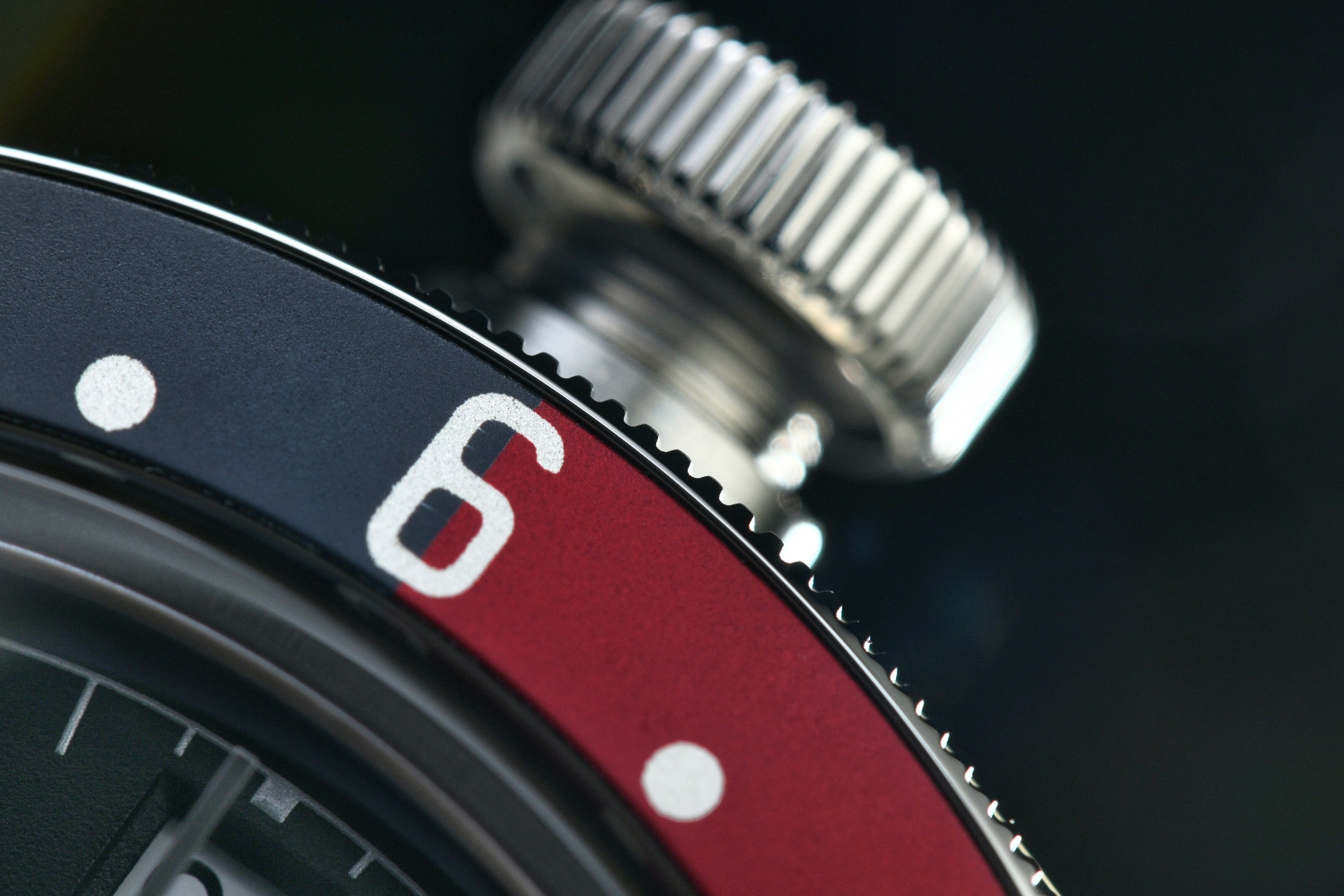 Further to this, add the screw down crown along with the 200 meter water resistance (it is a Black Bay after all) and one is ensured a carefree nonchalance near water whether it comes from the skies as rain or near a swimming pool. And even if the situation demands that one don scuba gear and dive, the Black Bay GMT is more than capable of handling itself under deep water.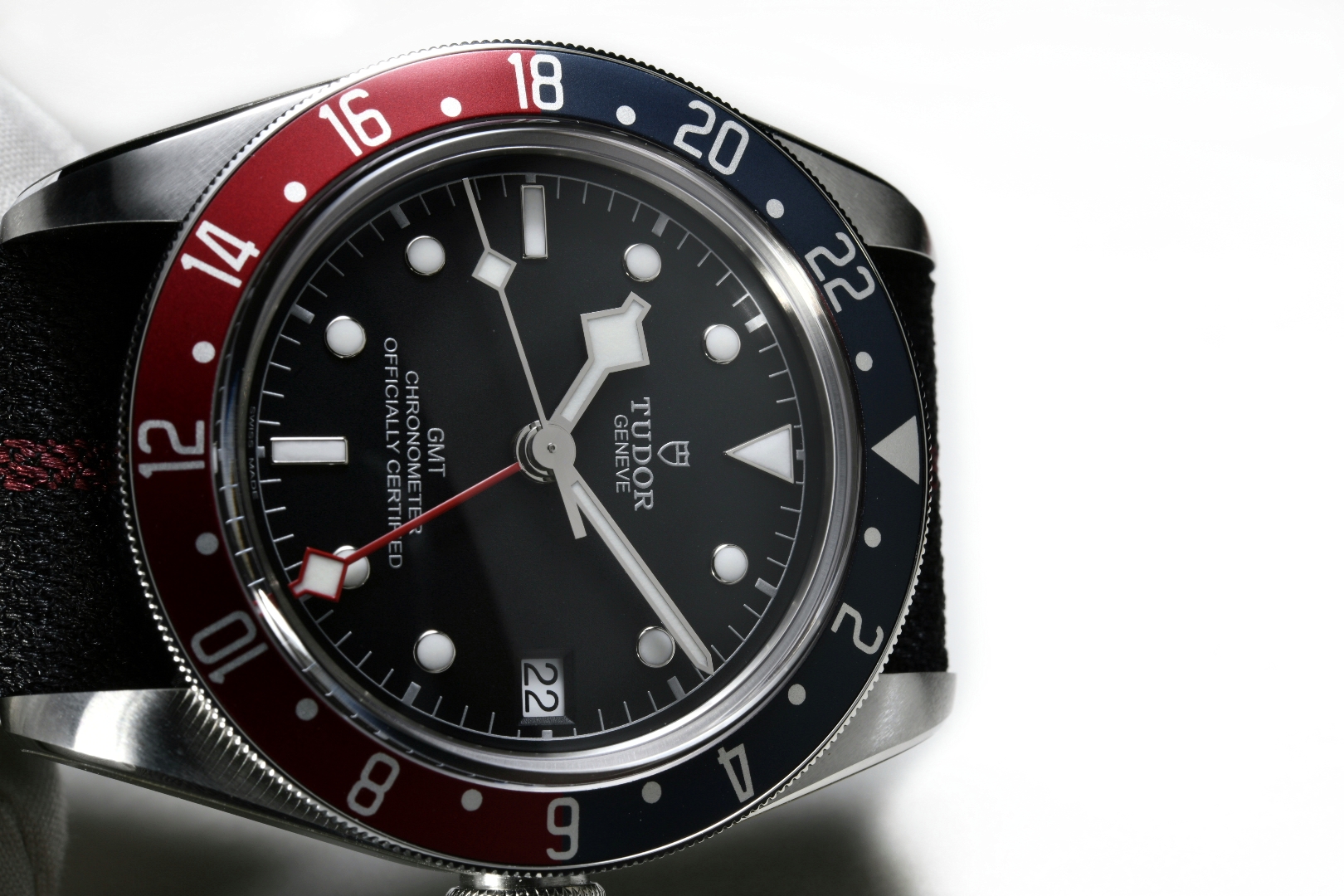 Lastly the watch comes with a bidirectional 48 notch steel bezel (for half hour time-zones as well) in anodised aluminium with burgundy and blue sections to indicate day and night. On this point it has to be said that it was quite a surreal thing to see that the brand's big brother, Rolex, was introducing at the same Baselworld fair, a new version of their "Pepsi" GMT, dressed almost similarly in their bezel colours (albeit with the red and blue in different tones) to the Black Bay GMT.
That watch is an entirely different beast that I will deal with in a later review, but suffice it to say, when putting both watches next to each other, that while you are getting some definite premium extras with the Rolex, the Tudor as an offering is no slouch.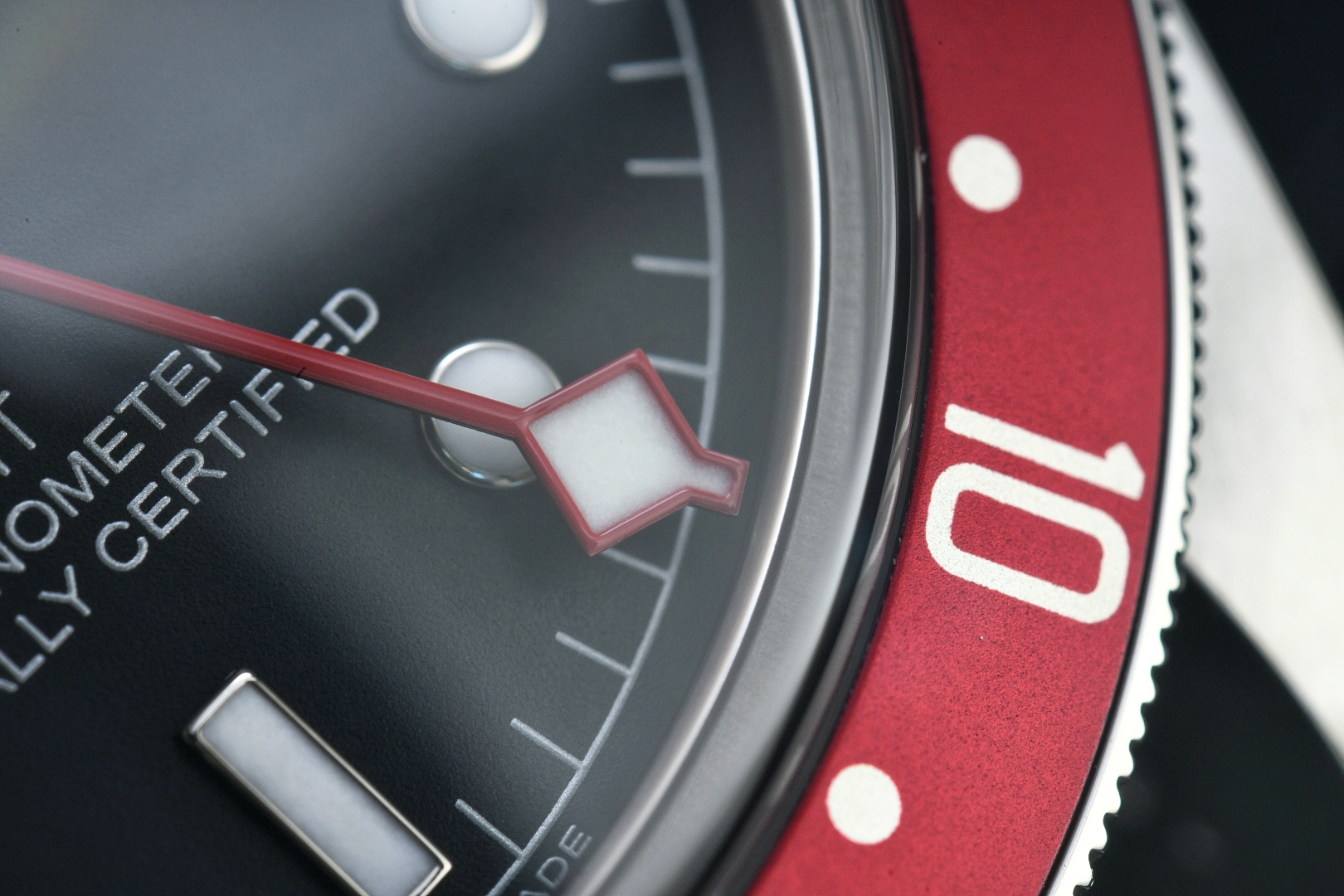 Rounding off the features are the luminescent hour markers paired with the signature 'snowflake' hands allowing for optimal legibility even in low light, and the domed black dial that comes in the Black Bay style and one has a watch that is essentially complete.
Who should buy this watch? If you're one of those that believes in a one watch collection (and may god help you) then this is the watch to get for life, since it has everything that you truly need and will probably be reliable for you to wear till you die. If you are one of those however that likes to mix it up, then the Tudor Black Bay GMT is probably the best watch to have when you want to wear a nice watch, but don't really want to care about your watch. What I mean by this is that you want to wear your watch for real everyday situations, but not want to care about scuffing it up and being a little abusive to it, something that you might not be willing to do with your more fragile and expensive pieces. In this case, it stands tall and proud for what is it.
For the collectors among you, here's a reason – how about that this watch contains the first in house GMT movement from Tudor? I happen to also think, that it is a good enough reason as any to buy this watch.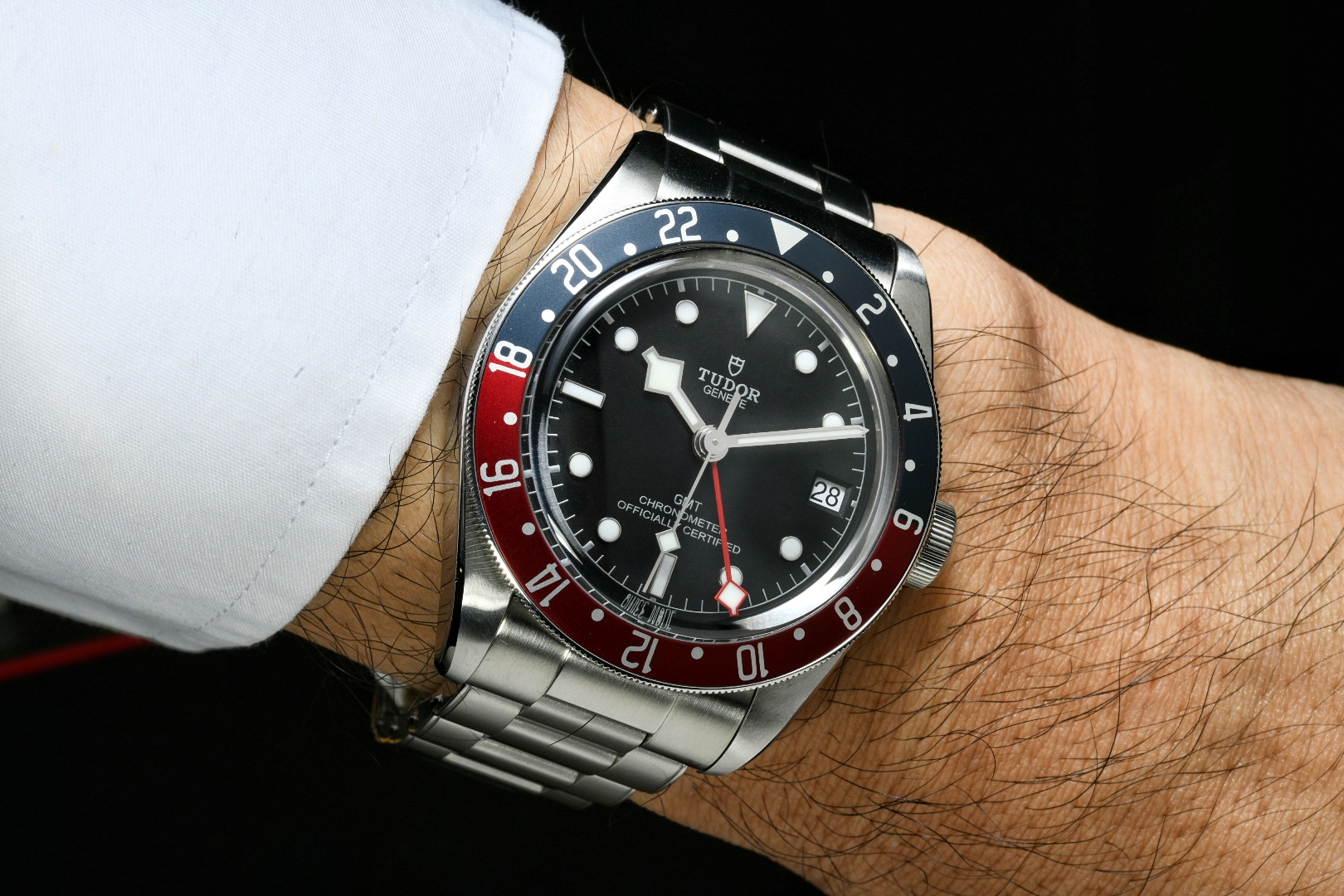 Lastly, and the most compelling reason of all? How about in considering all these things that you get, you pay only CHF 3.700 on the bracelet and CHF 3.400 on the strap (varying for your local currency)?
I think that's probably the most solid reason of them all and why the Tudor Black Bay GMT is the best everyday watch on the market to buy right now.
[ninja_tables id="1254″]