Zelos is a Singapore based micro-brand that has built up a loyal following since it was founded in 2014.
Certainly, one of the things I have always liked about the brand is how it always manages to bring an element of surprise to their watches, not an easy thing to do since they reside at the affordable end in pricing. Zelos typically charges up to $1000 USD for most of their watches, going up to $2000 USD for some limited edition chronographs with Valjoux movements.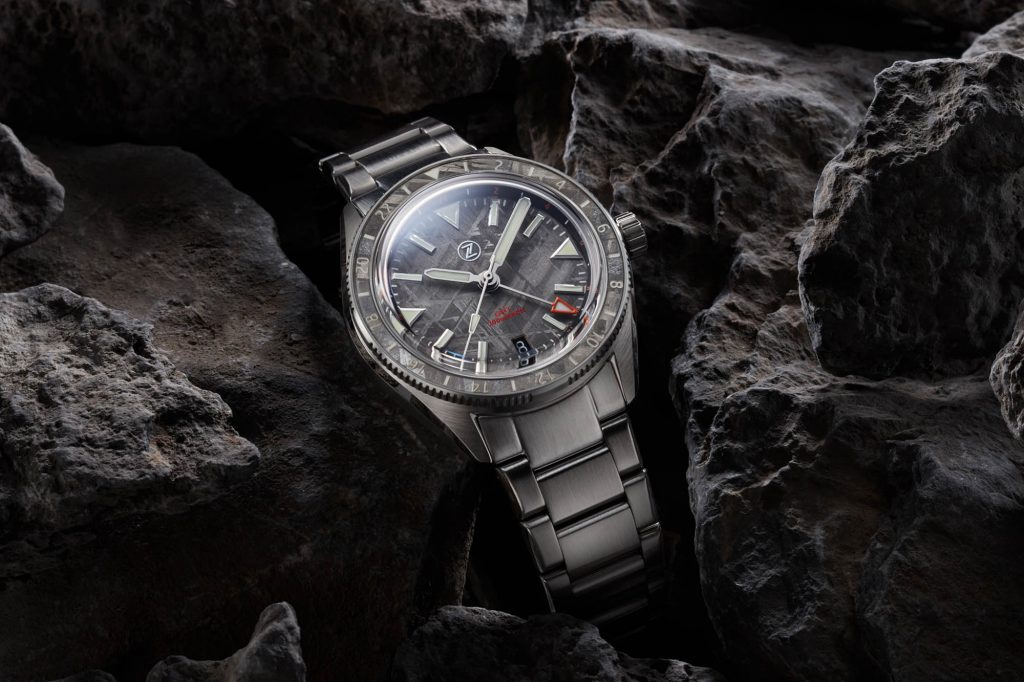 Given the pricing segment that they occupy, they have mostly relied on Japanese and Swiss off- the-shelf movements for their watches, and also staying within the more common complications that such movements offer. It's not easy to play in the realm of complications when you are dealing with watches that are meant to be $1000 USD on average, and so Zelos has differentiated themselves by their case and dial designs, as well as their use of interesting materials in their watches. Case in point, one of the things that Zelos is known for is their meteorite dials, with quite a number of watches offered with them already, which is a cause for joy for lovers of meteorite dials that cannot afford the watches that have them from more mainstream brands.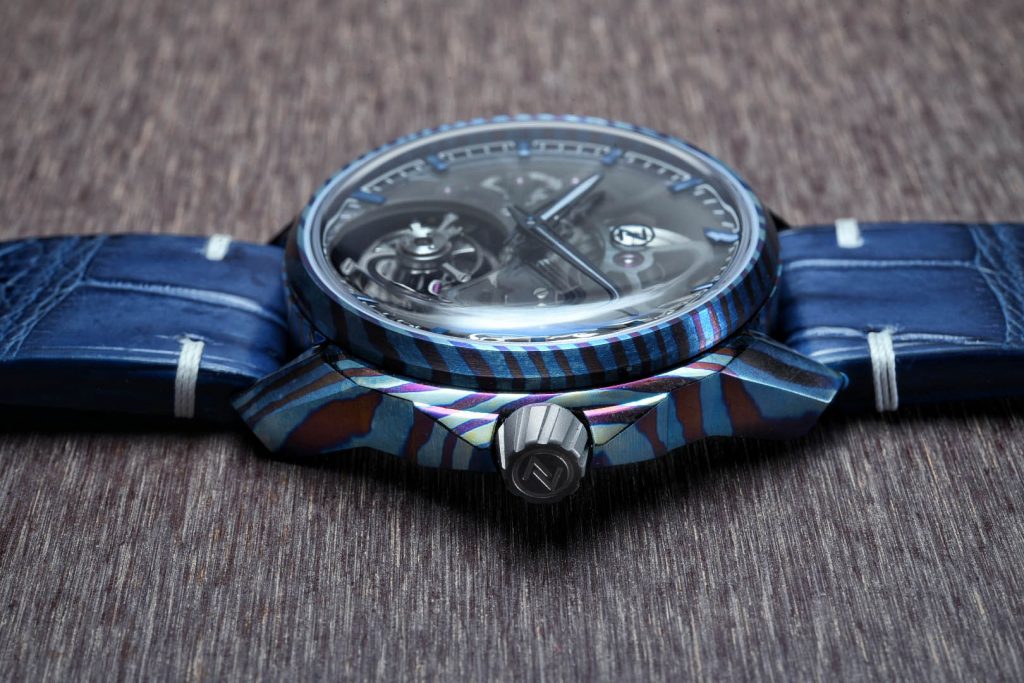 Then there is their use of a case material called "Timascus", which basically comes from the words – "Ti" for titanium and "Damascus". Essentially it is created by having Grade 5 and Grade 2 titanium repeatedly folded and forged to induce the wood-like wave pattern reminiscent of Damascus steel, then heat treated to form a blue oxidation layer. Given the different grades of titanium that the case is composed from, the wave like pattern persists after the heat-treatment, and the result is a crazy looking effect. This type of case is unique to Zelos, since they are the only brand thus far that has offered titanium cased watches like this.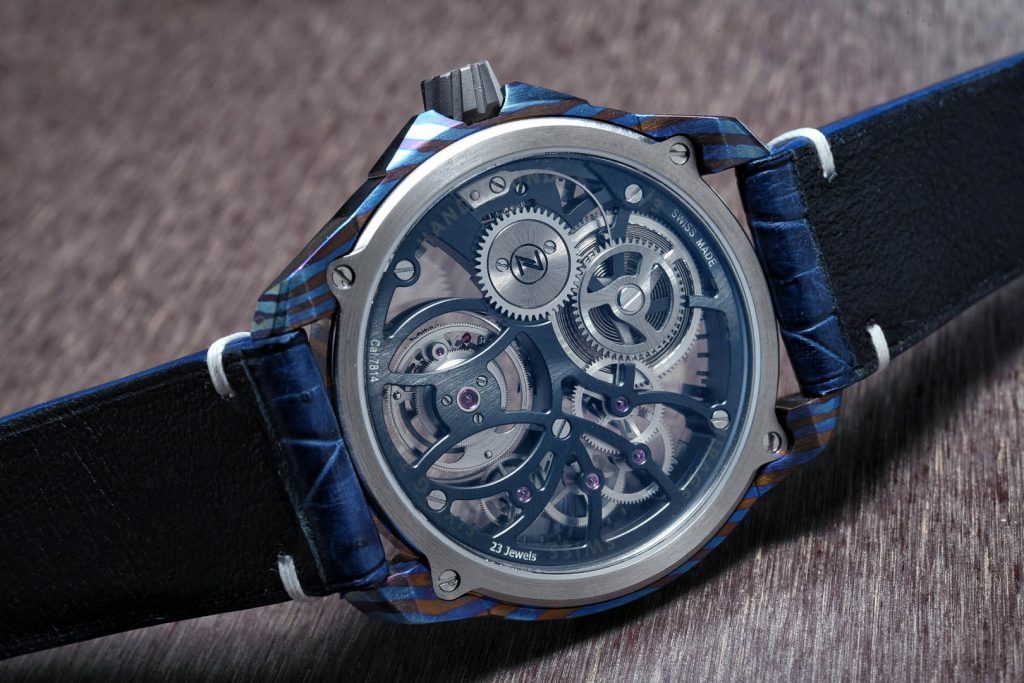 Whereas the brand has focused on the value end of the segment exclusively, Zelos has now introduced a new watch that is decidedly outside of their comfort zone, the Zelos Mirage, a watch that comes in at a comparatively hefty $10,900 USD, with a skeletonized movement and a Swiss made flying Tourbillon from La-Joux Perret.
Another Affordable Tourbillon?
While the Zelos Mirage does not aim to be the cheapest Swiss made tourbillon watch ever made, what it offers is reasonable for the price. At $10,900 USD for the titanium and $11,900 USD for the Timascus and Mokume-game versions, it comes in higher than the Horage Tourbillon 1 at 6,990 CHF.
It's interesting that I mention Horage, since Zelos has gone on a similar path to achieve their tourbillon watch at an affordable price. Both went to an experienced movement maker that has supplied movements to a range of top Swiss brands, La-Joux Perret. The movement in the Zelos Mirage is the LJP 7814, a movement that seems to have some cosmetic similarity to other "affordable" tourbillon watches, such as the Horage Tourbillon 1 and the Angelus U40.
Horage Tourbillon 1 – A new contender for the most affordable Swiss made tourbillon at 6,990 CHF
Whereas Horage have used a La Joux Perret gear train in their K-TOU calibre, it differentiates itself with in-house made silicon escapement parts and also, in-house made and designed movement plates. The Horage movement might share some similarities to the one in the Zelos Mirage but the silicon escapement parts do give some performance advantages, such as a higher power reserve of 72 hours (versus 60 hours for the Zelos). It is also cheaper and more readily available (100 pieces for the Horage Tourbillon 1 vs 10 pieces for the Zelos Mirage). The only disadvantage is that the Horage is pre-order only, so you cannot get your watch straight-away if you want one.
The other watch I have mentioned is the Angelus U40 which comes in at a higher price of $28,900 USD. Now it's interesting that Angelus is a brand owned by La Joux Perret since its movement seems to have a similar gear train layout as the Mirage. Even though the skeletonized bridges are of a different design, the technical aspects of both are similar enough – both have 60 hours power reserve – that they might essentially be the same. Seen in this light, the Mirage is a bargain, and just misses out perhaps on being a "heritage" brand like Angelus.
Details
The Zelos Mirage is a hand winding watch flying tourbillon that certainly offers, aside from the nice movement, its own unique selling points that stand on their own.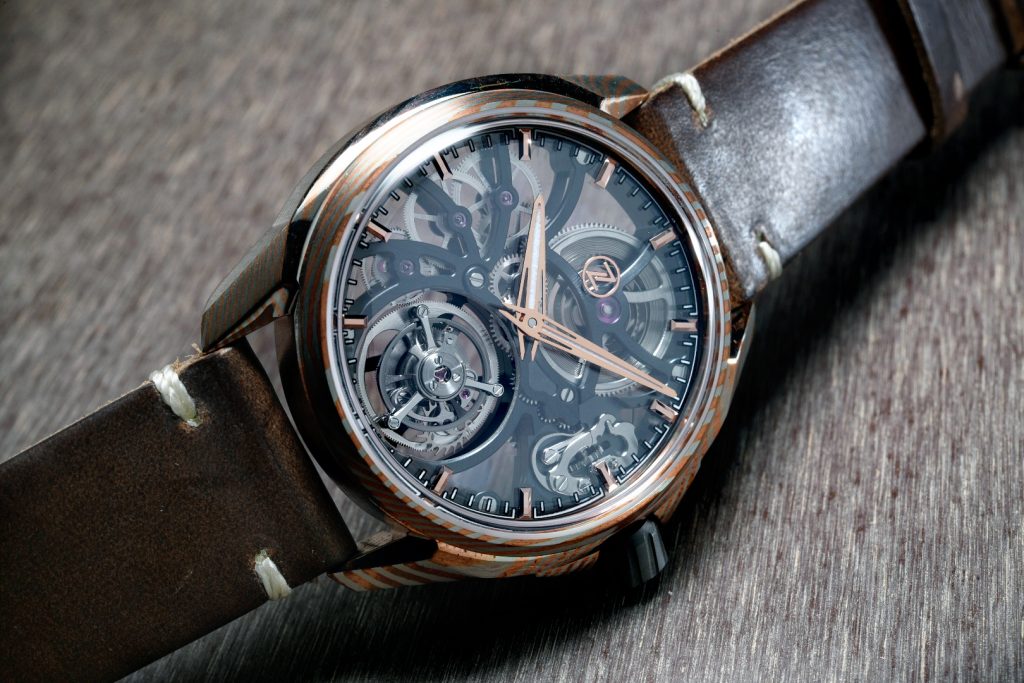 The first thing to know is that the dial is in sapphire dial. Note that I said dial, and not crystal since that being in sapphire is a given. The Zelos logo is printed on this sapphire dial, and it appears mostly invisible, with its presence discerned by the rim of the circular cut out for the tourbillon.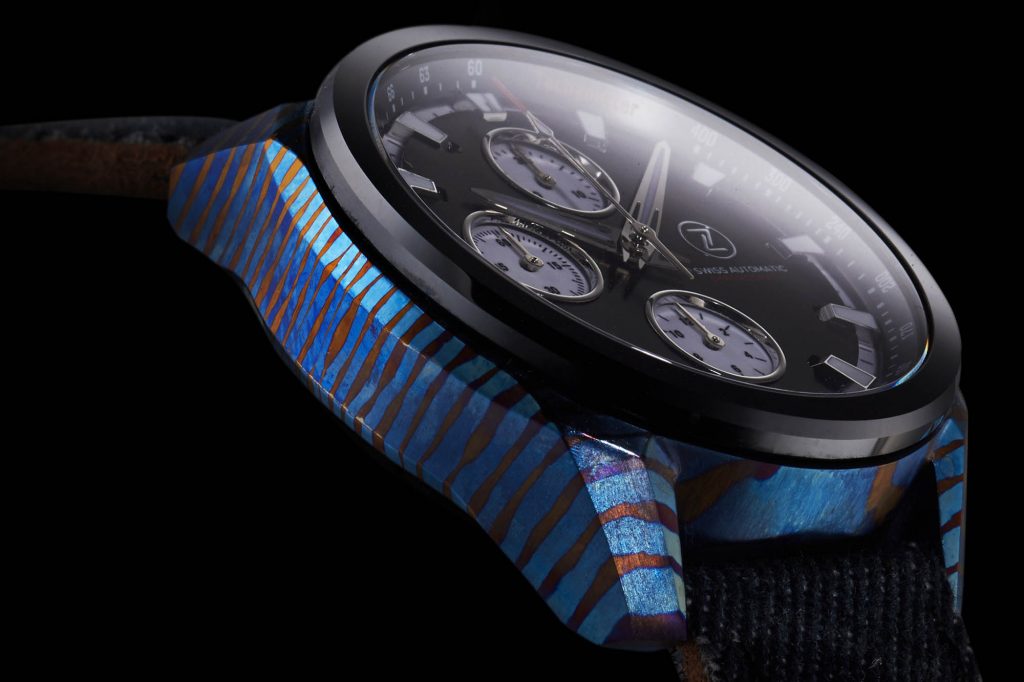 The case design comes from the ZX series of chronographs. One thing that is not obvious from the pictures is how well the case wears and how distinctive it looks. Case design is a strong point with Zelos, since their best ones provide a distinctive look and feel. I personally bought a Zelos Eagle in the brand's earlier days because of this reason. The Zelos Mirage has the same angular lugs from the ZX chronograph, and comes in a smaller 41mm case that is also 11.5mm thin.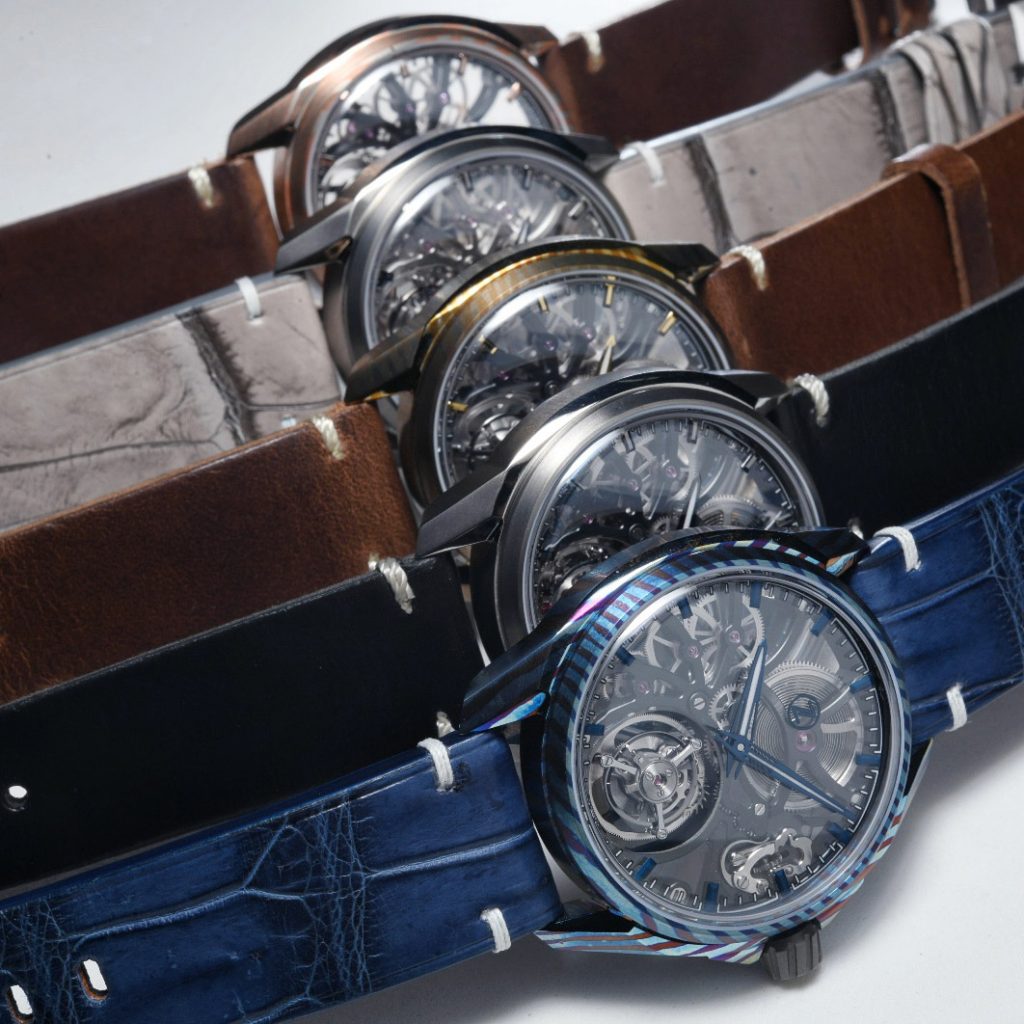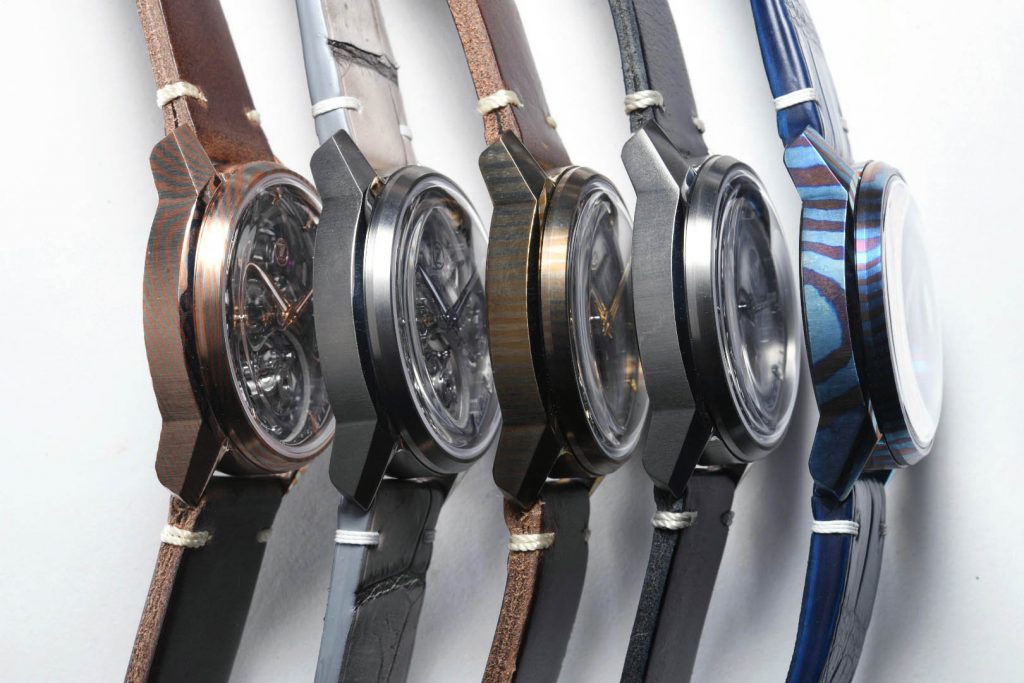 Now given that the Mirage is quite a lot more expensive than the typical Zelos watch, the Mirage will only be produced in a very limited run of 10 pieces divided up into 5 case variations. The number for each variation is as follows – Blue Timascus (3 pieces), Yellow Timascus (2 pieces), Titanium with silver movement plate (1 piece), Titanium with black PVD movement plate (1 piece) and Mokume-gane – Copper nickel (3 pieces).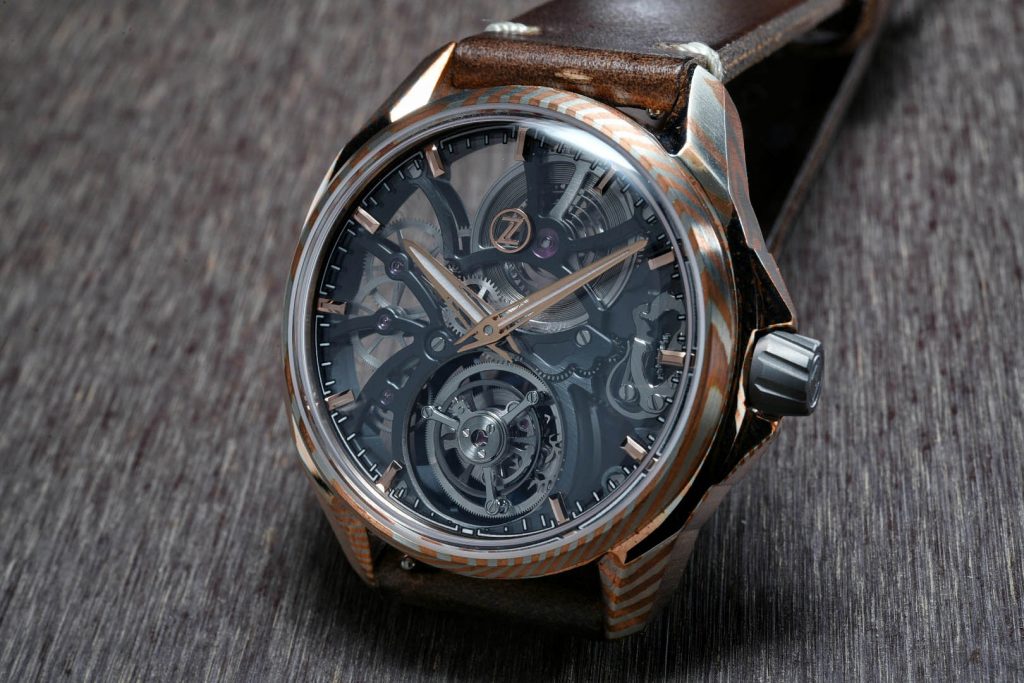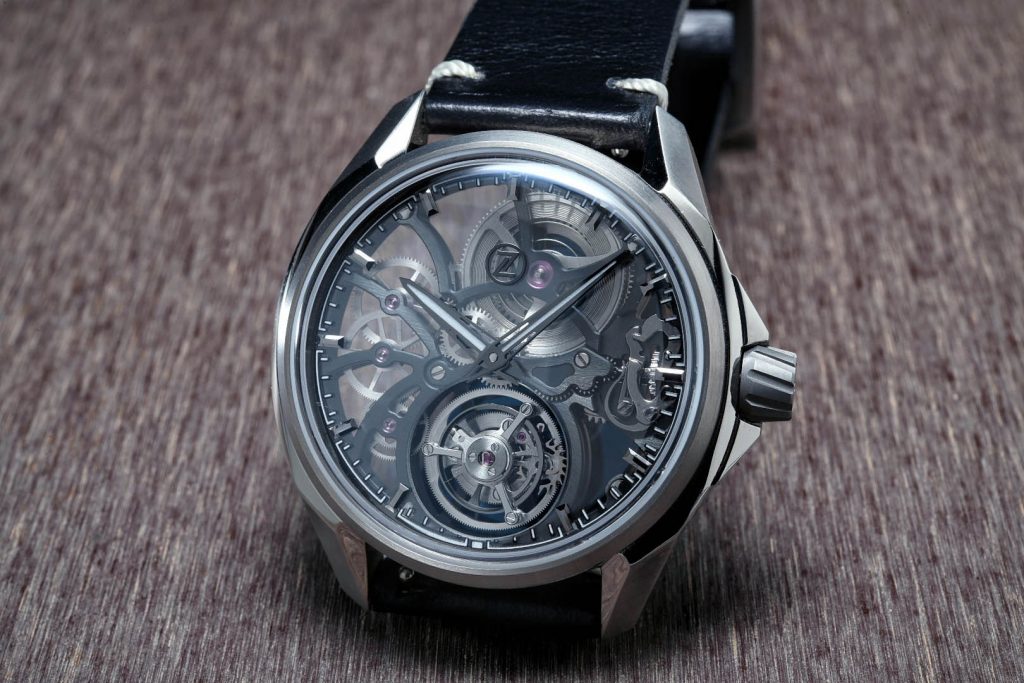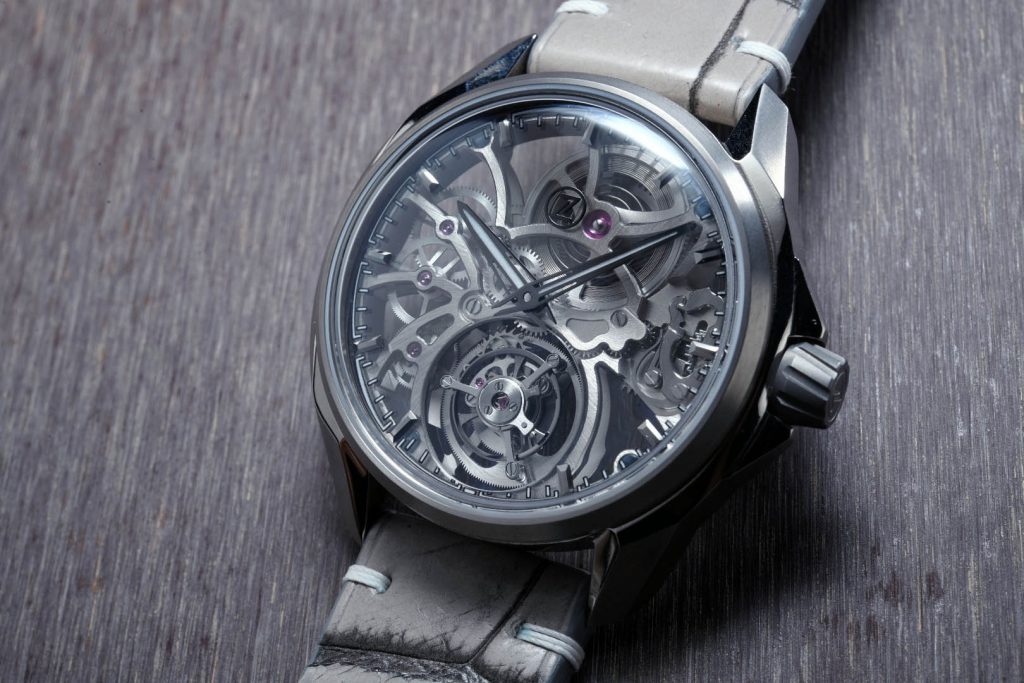 Some notes on the Blue Timascus versus the Yellow Timascus. According to Zelos, the underlying titanium is the same, but the two different colours are achieved due to the heating process. Blue Timascus requires up to 450 degrees Celsius to achieve, while Yellow Timascus needs only 200 -250 degrees Celsius.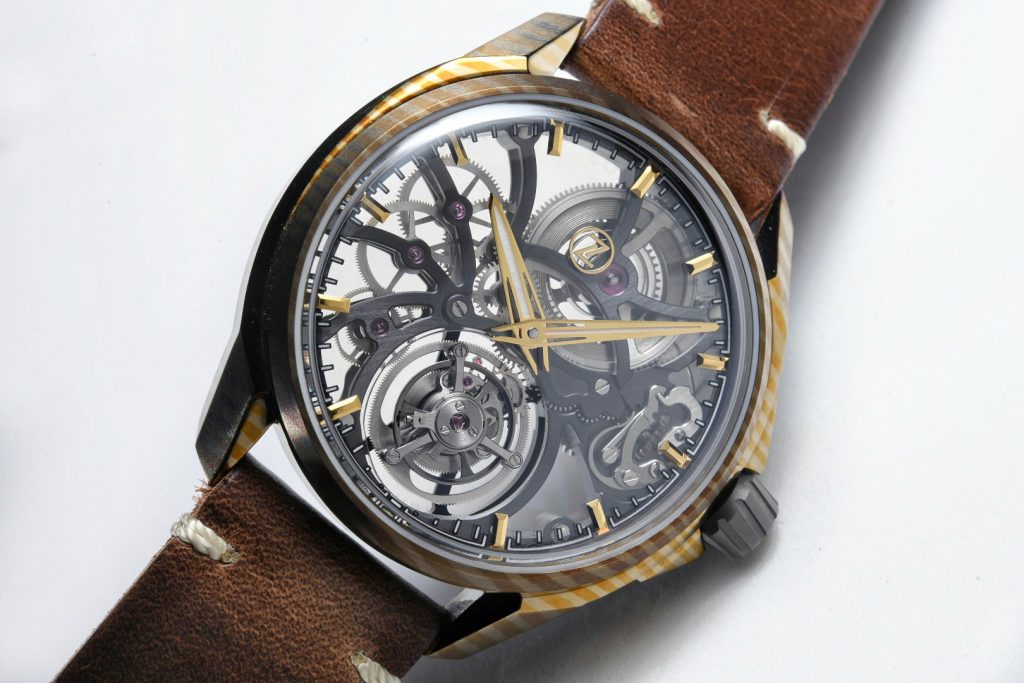 The other interesting variation is the Mokume-gane version, which is based on an ancient Japanese metalworking working technique that uses folded copper and nickel silver. In practice, the production method is the same as that of Timascus except that the ingredient metals are different. In the Mokume-gane version, the main selling point is that the copper portions will patina to a dark red over time, which when contrasted with the unchanging nickel silver will give a unique and changing look.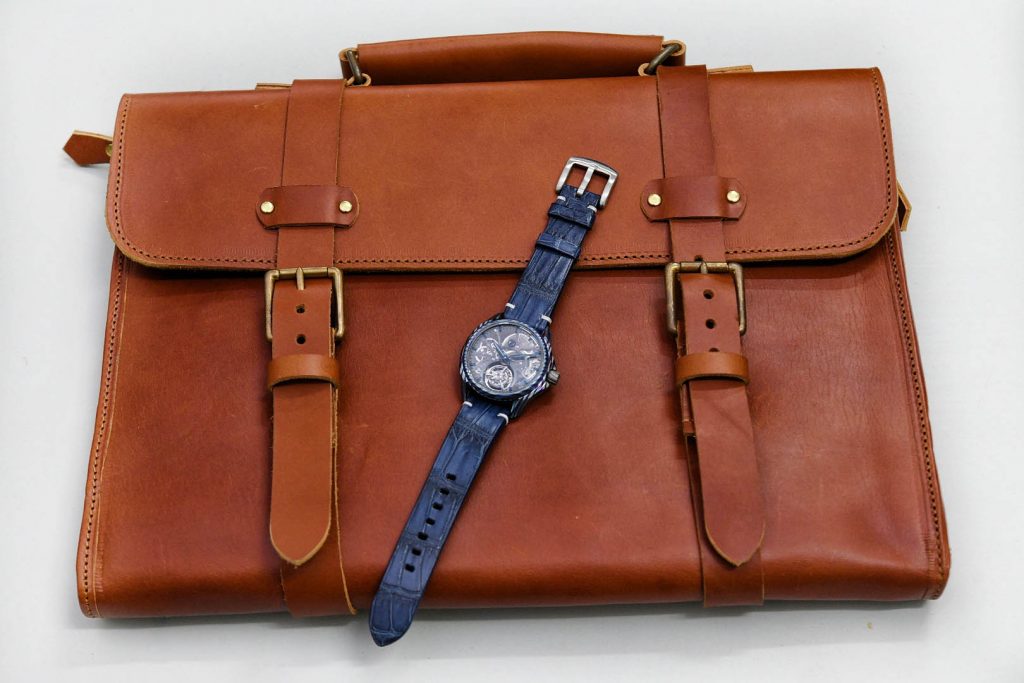 The Zelos Mirage also comes with impressive packaging – the watch itself comes in a solid Zingana wood box with piano gloss finish, and is supplied with two straps – a horween leather strap and a crocodile strap (blue or Himalayan grey depending on model). One other thing that might tempt you further – you also get a nice Italian vegetable tanned leather briefcase in a saddle brown colour, which can store up to 10 watches. Although I have tried it, and it can also be used to transport a 13 inch Macbook, if you so desire.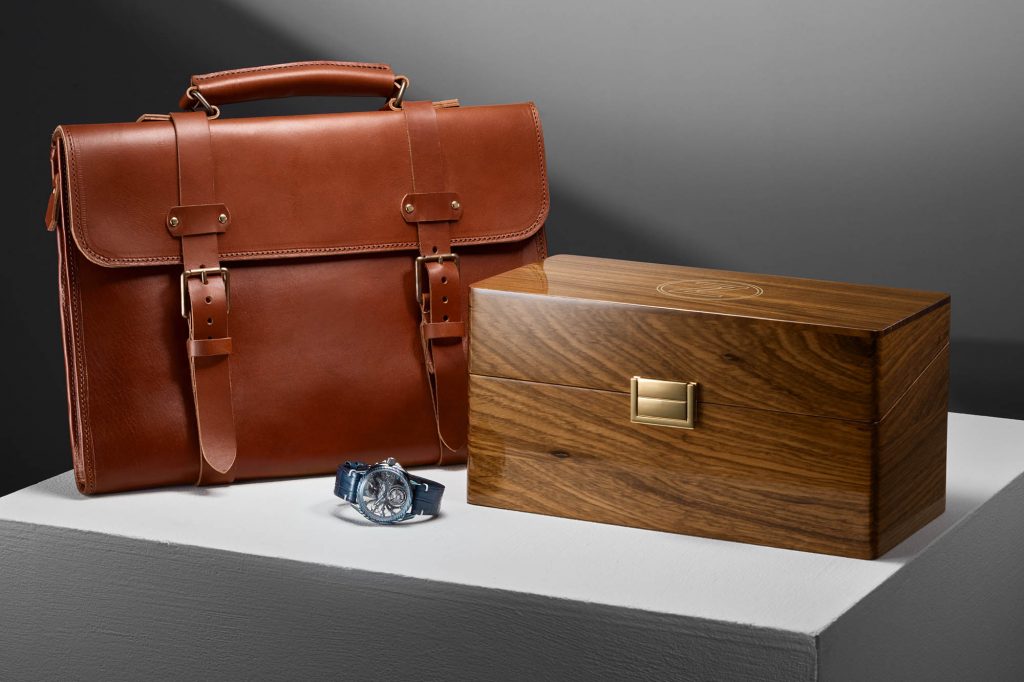 When I asked Zelos founder Elshan Tang why he made this watch, which is admittedly more expensive than his standard fare, he told me that he made it for the simple reason that he always wanted a tourbillon watch. Chinese tourbillons were part of the consideration process but the quality was not good enough. In the end he made the Mirage, which offers a nice balance between price, and the wondrous spectacle of a tourbillon whirling away on your wrist.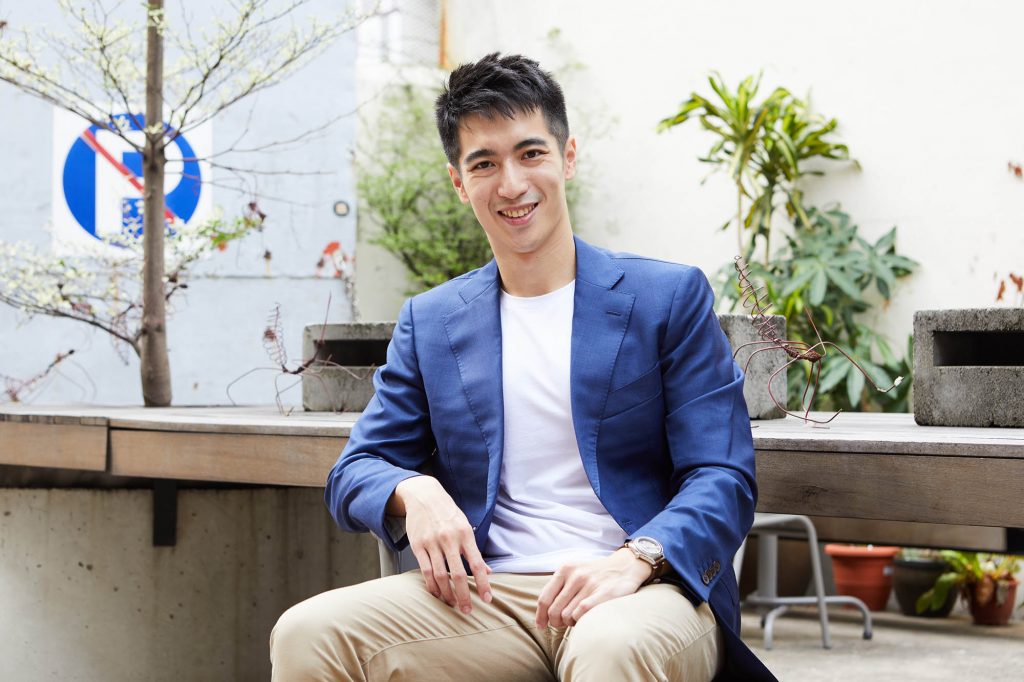 The Mirage will be available for purchase at the brand's website – click at the link here: www.zeloswatches.com and ordering will open on the 9th of June, 10pm Singapore time. Elshan has told me however, that since the news of the Mirage was released, there has been a lot of interest from his base of fans. It looks then, that this small run of watches will do well, and that may be a reason for another batch in the future, or for the brand to consider making more interesting higher priced pieces like this.
[ninja_tables id="5494″]